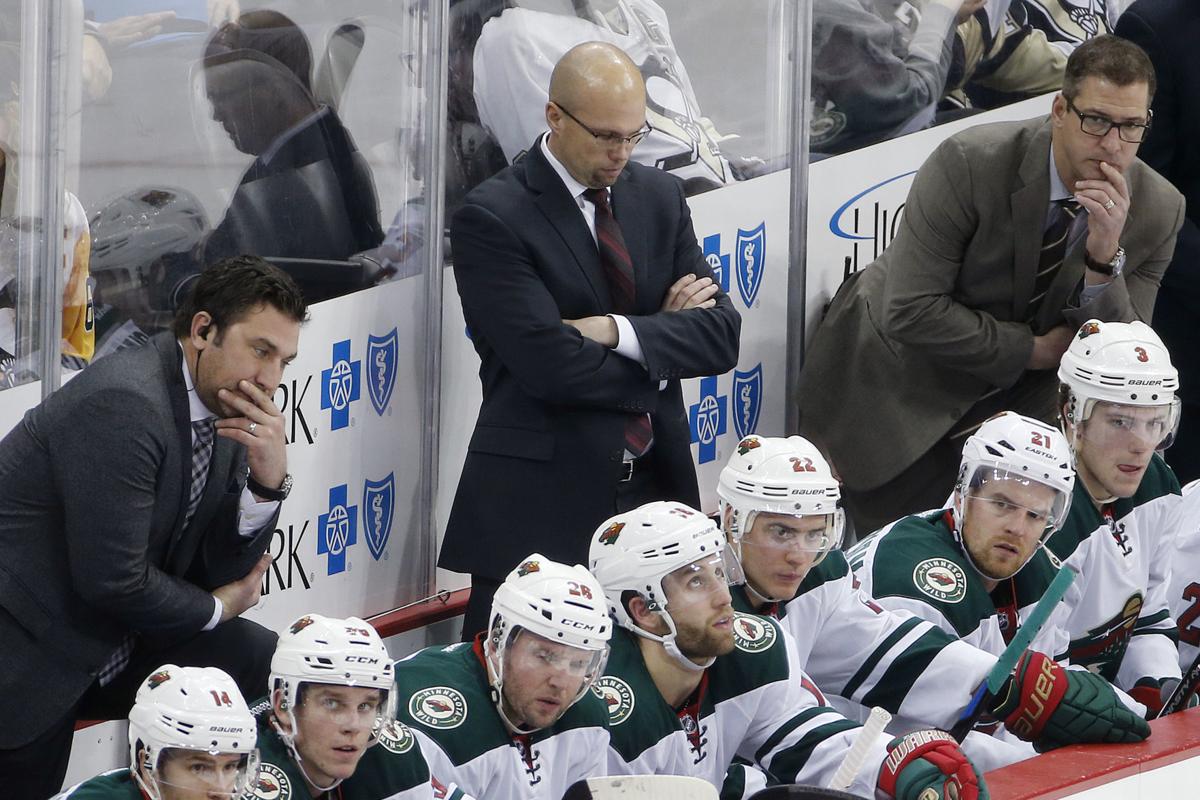 The Blues took the first step toward filling out their coaching staff for 2017-18, signing Darryl Sydor to a three-year contract as an assistant coach.
The move seemed logical after the Blues parted ways with all of their assistant coaches from last season. Sydor was an assistant last season with the Chicago Wolves, then the Blues AHL affiliate, and the coaching staff there got lots of credit for helping the players there being ready to step in when the NHL club needed them.
Sydor played 18 seasons in the NHL as a defenseman, breaking in with the Kings in 1991-92 and finishing up with the Blues in 2009-10. In all, he played with six NHL teams.
He's worked with Blues coach Mike Yeo at two other stops; he was an assistant to him in Houston in 2010-11 in the AHL as part of the team that won the league title, and then for five years with the Wild after Yeo became head coach at Minnesota. 
"I am excited to have Darryl back on my staff," said Yeo in a statement from the team. "He was an outstanding teacher during our time in Minnesota and will add a wealth of experience and knowledge to our team."
Sydor won two Stanley Cups, with Dallas in 1999 and Tampa Bay in 2004. He also went to the finals in 1993 with the Kings, in 2000 with the Stars and in 2008 with the Penguins.
It was expected that the coaching staff at the Wolves, which also included head coach Craig Berube and assistant coach Daniel Tkaczuk, would receive a lot of consideration for the open jobs with the Blues, especially with the Wolves becoming the affiliate of the Vegas Golden Knights next season. There's no word yet on the rest of the staff.