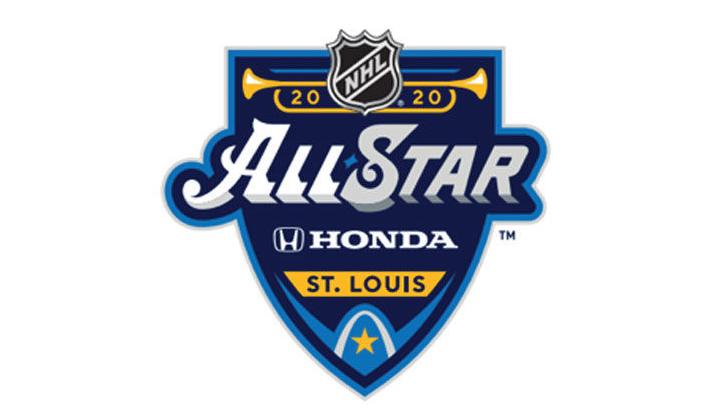 The Blues and the NHL unveiled the logo for the 2020 All-Star Game, which features the Arch, horns and some very subtly hidden piano keys.
The keys are part of the tail of the A and the L's that make up the word All in All-Star, and are part of the music theme that originates, of course, with the team's name.
All-Star Weekend will be at Enterprise Center on Friday, Jan. 24 and Saturday, Jan. 25. Friday will have the league's skills competition, starting at 7 p.m. The game is Saturday at 7 p.m.
Presale of All-Star Game Weekend tickets begins on Wednesday for Blues 2019-20 full season ticket holders.