BOSTON — Joel Edmundson, after sitting out two games as a healthy scratch, will be back in the lineup for Game 7, stepping in for Robert Bortuzzo.
Coach Craig Berube said that with Alex Pietrangelo and Colton Parayko playing so many minutes as right-handed shots, there wasn't much time for Bortuzzo. So he chose to go with another lefty.
"With Parayko and Pietrangelo on the right side, they're just eating so many minutes up; there's not a lot of minutes over there," Berube said. "So, we decided to go with the four lefties, and what he can bring, he can bring a lot. I mean, he's got some real good upside, shoots the puck well, big guy, big body, physical player, but he does do some things well in the offensive zone, so I like his shot."
In Game 6, Pietrangelo played 26:15 and Parayko played 26:08.
Robert Thomas, after returning to the lineup for Game 6, will be out for Game 7, with Sammy Blais taking his spot. Thomas had been out with a wrist injury and it looked from Game 6 like he wasn't back up to speed.
"He's not in the lineup tonight,"  Berube said. "Coach's decision."
Bortuzzo played just 7:23 in Game 5 and 10:50 in Game 6.
Edmundson said he figured he was coming out after his play earlier in the series. He said he was told he might be in on Tuesday and got confirmation this morning. 
"It was tough but I knew I wasn't playing my best hockey my first four games," he said. "I had a feeling it was coming. We've got seven, eight healthy d-men. I thought (Bortuzzo) did a good job when he got in there. It happened in the Dallas series and I wasn't really surprised it happened in this series but I'm just looking forward to getting my game back and getting out there with the guys."
Edmundson said he tried to put his scratches to good use.
"Just get a different angle of the game," he said. "I sat out and watched from up above and you see how much time and space you have out there. I did the same thing in the Dallas series and I thought I came back stronger. You just have to take it all in, you're not just sitting out there and hanging out. You want to observe the game and try to learn from it."
POWER MOVES
The Blues didn't work on their power play in practice on Tuesday or Wednesday. The unit has been struggling, converting on just one of 18 chances in the Final series.
Berube said there would be changes. But what they are won't be clear until the first penalty on Boston.
"We tweaked a few things personnel wise," he said, "so hopefully that'll help, and we'll see what happens, but again I liked their mindset last game. I thought that we got more pucks to the net. We can do a better job of being in (Tuukka) Rask's eyes a little bit more and a better net presence overall, but I did like some of the opportunities that we got, and we've got to do the same tonight. We've got to get pucks to the net there and have people at the net and get some dirty goals on the power play."
GRZELCYK'S BACK
Bruins coach Bruce Cassidy said defenseman Matt Grzelcyk, who has been out with a concussion since a hit by Oskar Sundqvist in Game 2, has been cleared to play and would likely be in the lineup tonight. Cassidy said Connor Clifton would probably come out.
There was some question as to whether Grzelcyk would go in if cleared because of how well the Bruins defense had played and Grzelcyk having been out two weeks. Cassidy said he thought the adrenaline of Game 7 would get Grzelcyk going.
"I think your adrenaline will carry you through," he said. "The one thing about Matt if he does go in after missing some games is he's been skating with us. It's not like he just jumped on the ice yesterday. He's been participating, albeit non-contact, so there is a little bit of a different animal there. At this time of the year you're not into a lot of contact in practice anyway so he's just going to have to understand, because he did obviously live the first whatever it was, game and a half with St. Louis, he knows they're physical. He's been there. He's been watching. He knows he's gotta get back in a hurry, make good decisions with it, take a hit to make a play if that's what is required, which it usually is against this team. That's the challenge in front of him. We've had discussions with him about it and he'll be ready for it."
BINNINGTON'S BOUNCE
It's another bounceback situation for Jordan Binnington, who is 7-2 with a 1.86 goals-against average and a .933 save percentage following a loss. The whole team has been good at it.
"He's been bouncing back throughout the whole year," Edmundson said. "He just gets his confidence back right away. He doesn't dwell on the past and he always comes ready to play the next game and I think our whole team responds well after a loss."
"I couldn't tell you (why)," Binnington said. "We're just a resilient group. We have a lot of fun and we just keep looking forward. Stuff's gonna happen. You're gonna go through adversity, right? And that's how you handle it. It's a fun group to play with so hopefully we can get a good game in tonight."
From the NHL: Only five goaltenders in NHL history have posted as many wins after defeat within a single postseason: Nikolai Khabibulin (8-0 in 2004 w/ TBL), Ron Hextall (8-2 in 1987 w/ PHI), Miikka Kiprusoff (8-3 in 2004 w/ CGY), Marc-Andre Fleury (7-2 in 2009 w/ PIT) and Henrik Lundqvist (7-4 in 2014 w/ NYR).
VIBE PATROL
How's everyone feeling going into Game 7? For the most part, good.
"Good feeling," Berube said. "I mean, obviously nerves play a role for sure, and that's normal. I don't expect them not to be nervous and thinking about things; that's all part of it. But, once the puck drops, you get a shift in, that'll go away, and you just go play hockey. Again, I just talk about execution and just doing your job out there, and that's what it really boils down to."
"It's exciting times," Edmundson said. "Obviously everyone's nervous, I think on both teams. It's going to be a hell of a game tonight. We're excited and we're a confident group right now. We're just looking to get this going."
WHISTLES
Gord Dwyer and Chris Rooney, who officiated Games 2, 4 and 6, will be the referees for Game 7.
"I think the officials are here for a reason, they're judged to be the best," Cassidy said. "I voiced my opinion on some calls I disagreed with. So I expect they'll be good. They'll call what they see tonight. Hopefully it's a good clean game from them. Hopefully it's a good game from both teams. Like I said, I just want our team to be the team that executes better. That's our goal tonight, do the things you're supposed to to win the game. I'm not worried about the officials at all, no."
The team of Steve Kozari and Kelly Sutherland had worked Games 1, 3 and 5 and Game 7 so goes to the unit judged to be the best in series, so Dwyer and Rooney take the honors. Kozari and Sutherland had the controversial no-tripping call on Tyler Bozak in Game 5.
LINES
The Blues had an optional morning skate, with Robert Thomas, Colton Parayko, Jay Bouwmeester and Jaden Schwartz the only players not taking part. Vladimir Tarasenko and Tyler Bozak, who missed Tuesday's practice, were back on the ice.
Schwartz-Schenn-Tarasenko
Barbashev-Sundqvist-Steen
A SIMPLE REQUEST
Bruins coach Bruce Cassidy on what winning tonight would do to his coaching legacy: "I just want my name on the damn Cup."
IN THE KNOW
If this blog isn't enough, KMOX will have a two-hour pregame show starting at 5 p.m. It looks like entire KMOX broadcast crew are here. And NBC's two-hour pregame begins on NBCSN at 5 as well.
NUMBERS
You want numbers? We've got numbers, thanks to the NHL.
-- This will be the 28th Game 7 for the Bruins - extending their NHL record - and first as hosts in the Stanley Cup Final. Boston has a record of 15-12 in its 27 previous Game 7s - the most such wins in NHL history - including a 14-8 mark at home.
-- The Blues will play their 18th Game 7 (9-8) to surpass Pittsburgh and Washington for the most among non-Original Six teams. The Blues also will play their 11th road Game 7 (4-6); only the Maple Leafs (16; 5-11) and Canadiens (12; 6-6) have played more as visitors.
-- If the Blues win, they will match the NHL record for road wins in a single postseason.
-- If the Bruins win, they will move into sole possession of fourth place in NHL history with their seventh Stanley Cup and become the ninth team to overcome a 3-2 series deficit in the Final – a feat last achieved by them in 2011.
-- The Blues will match an NHL record by playing their 26th game this postseason. Of the four previous teams to play 26 games in a playoff year, only the 2014 Kings won the Stanley Cup.
-- The road team has won four of the 16 prior Game 7s in the Stanley Cup Final, including each of the past two (2011 Bruins at Vancouver, 2009 Penguins at Detroit, 1971 Canadiens at Chicago, 1945 Maple Leafs at Detroit).
-- Ryan O'Reilly leads all players with 4 goals, 3 assists for seven points in the Final, with each of those points coming during his active five-game point streak. He also paces the Blues with 7-14—21 during the 2019 playoffs, matching the franchise record for points in a single postseason with his goal in Game 6 while equaling Frank St. Marseille (4-3—7 in 12 games) for the most career goals and points in the Final for the Blues.
* O'Reilly has scored a goal in each of the last three games (4-1—5). Only 13 players in NHL history have posted a goal streak of four or more games in the Stanley Cup Final, including six in the expansion era (since 1967-68). A goal in Game 7 would make O'Reilly the first player with a four-game goal streak in the Final since Wayne Gretzky 34 years ago.
-- By scoring the Blues' first goal in Game 7, O'Reilly would become the third player in NHL history - and first in 53 years - to score his team's opening goal in four consecutive games during a Stanley Cup Final. Toronto's Sid Smith did so in 1951 (Games 1-4) followed by Detroit's Norm Ullman in 1966 (Games 3-6).
-- Jaden Schwartz (12-6—18 in 25 GP) remains one goal shy of tying Brett Hull (1990: 13 G in 12 GP) for the most goals in one playoff year by a Blues player. Vladimir Tarasenko (11-5—16 in 25 GP) enters Game 7 two goals back of matching Hull.
-- Alex Pietrangelo already holds the single-postseason franchise record for assists (15) and points (17) by a defenseman and can eclipse another Blues benchmark in Game 7. He needs one assist to leapfrog Bernie Federko (1982: 15 in 10 GP) for the most in one playoff year.
Blues practice at the TD Garden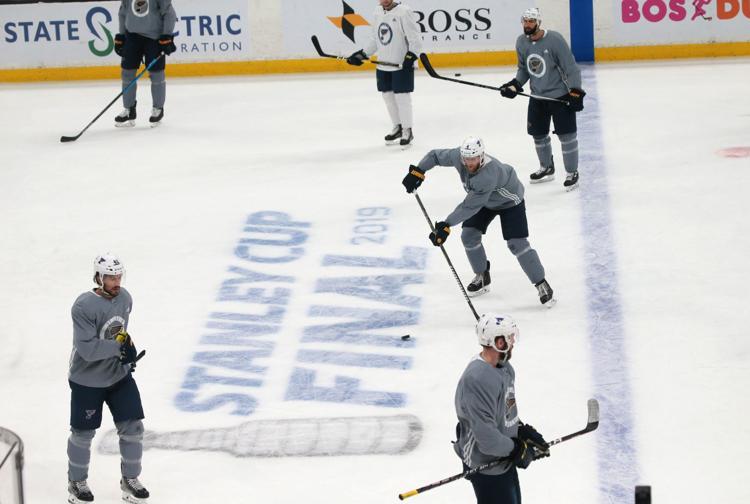 Blues practice at the TD Garden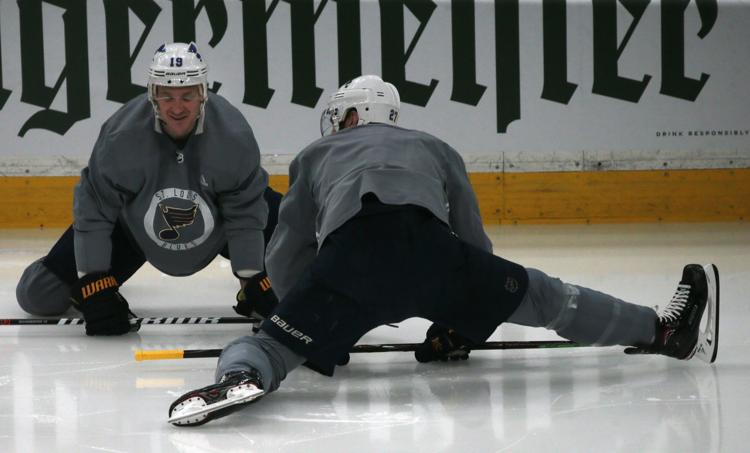 Blues practice at the TD Garden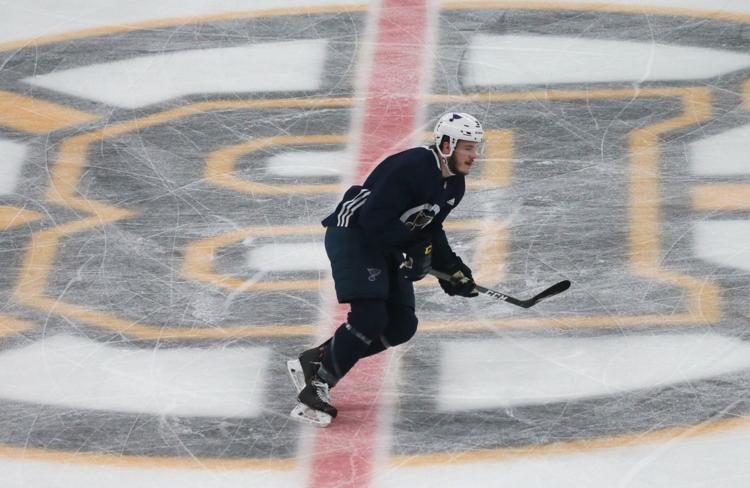 Blues practice at the TD Garden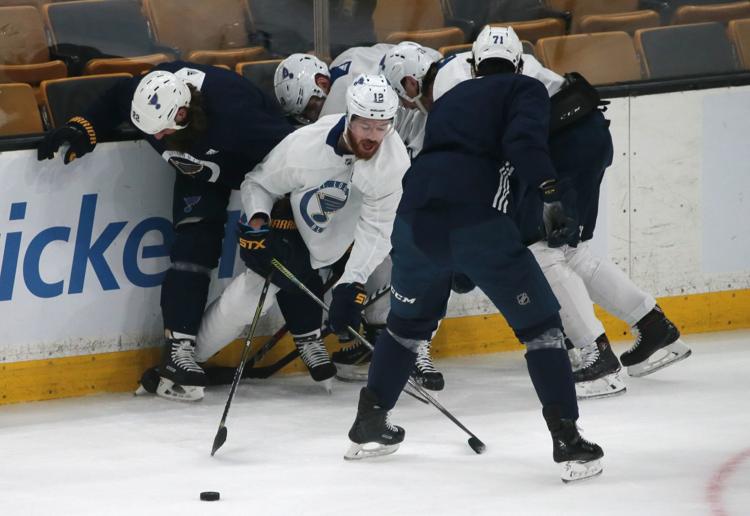 Blues practice at the TD Garden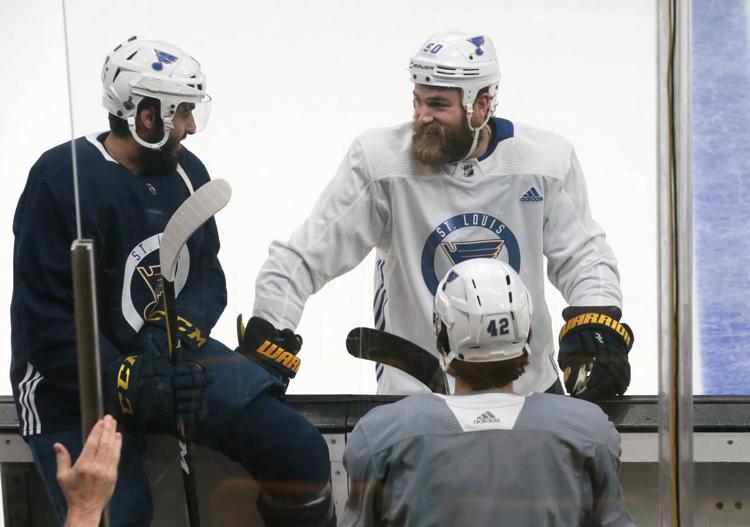 Blues practice at the TD Garden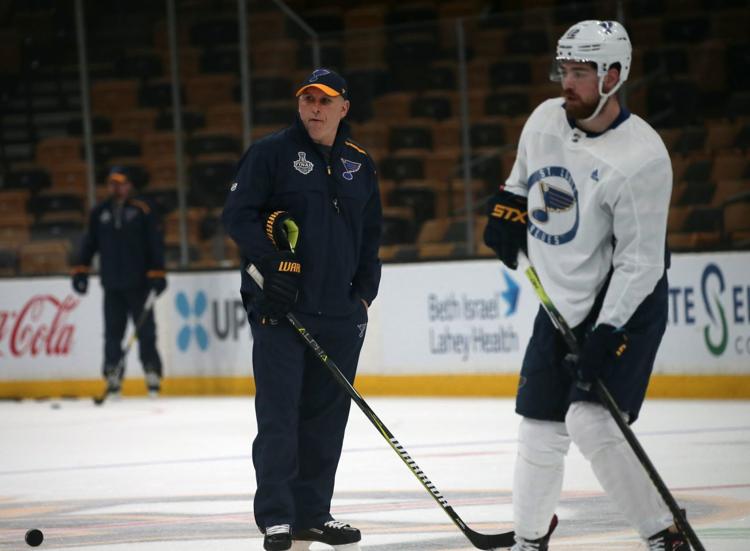 Blues practice at the TD Garden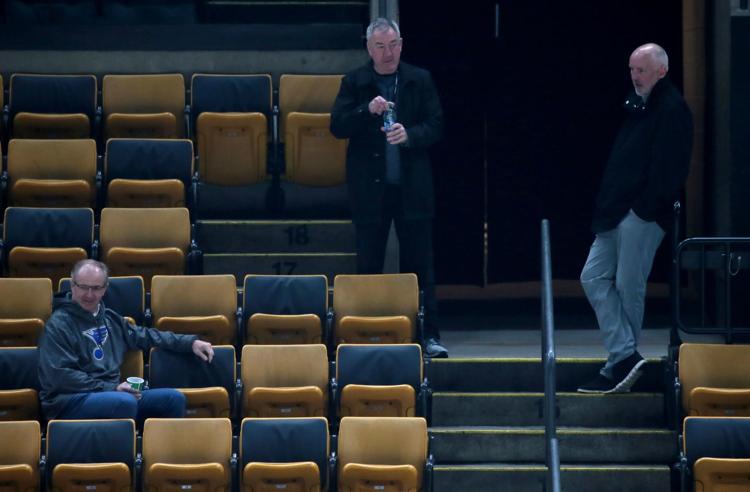 Blues practice at the TD Garden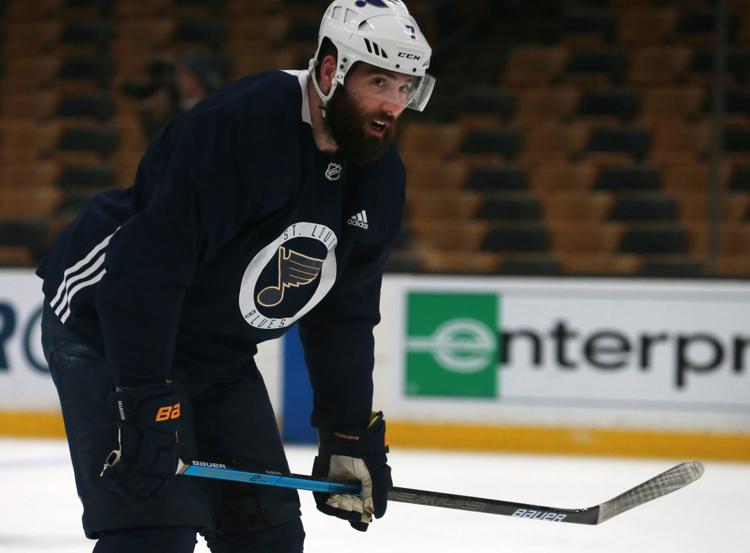 Blues practice at the TD Garden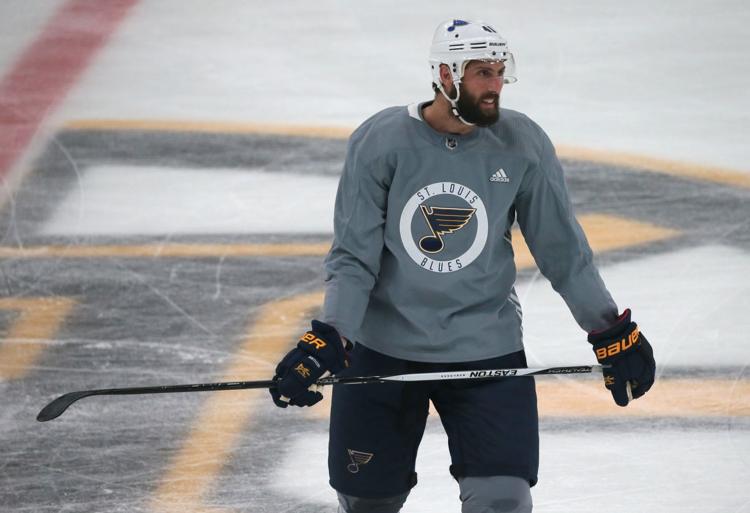 Blues practice at the TD Garden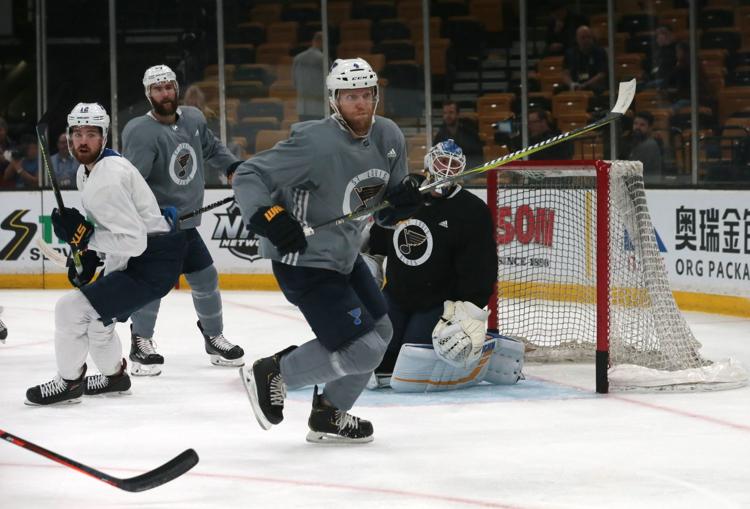 Blues practice at the TD Garden
Blues practice at the TD Garden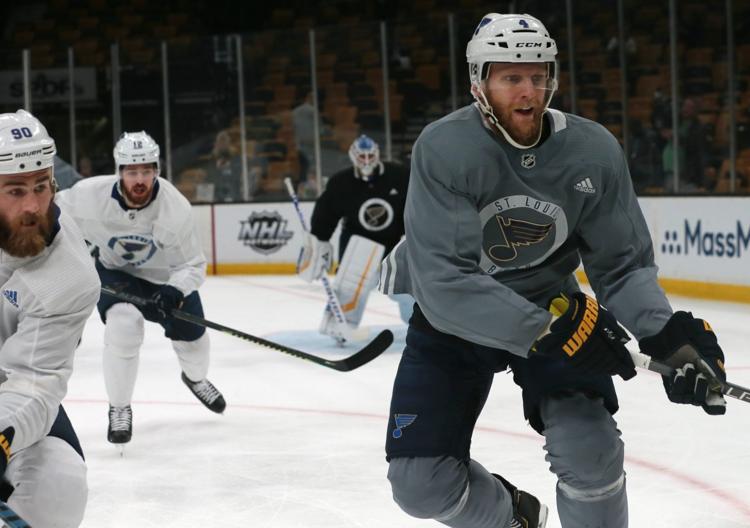 Blues practice at the TD Garden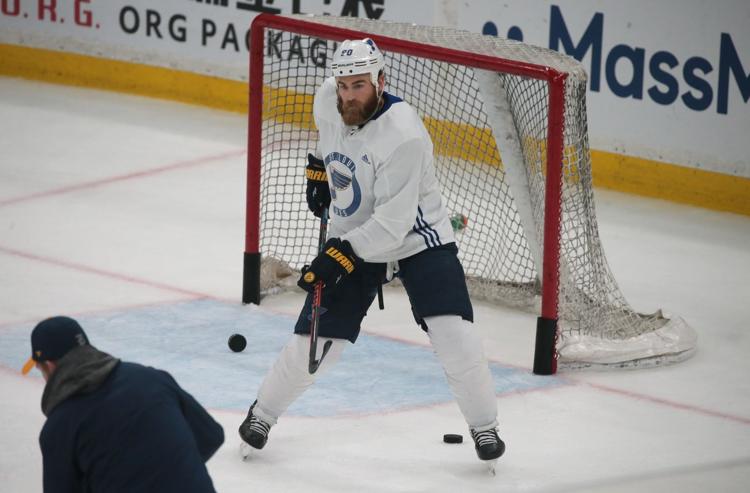 Blues practice at the TD Garden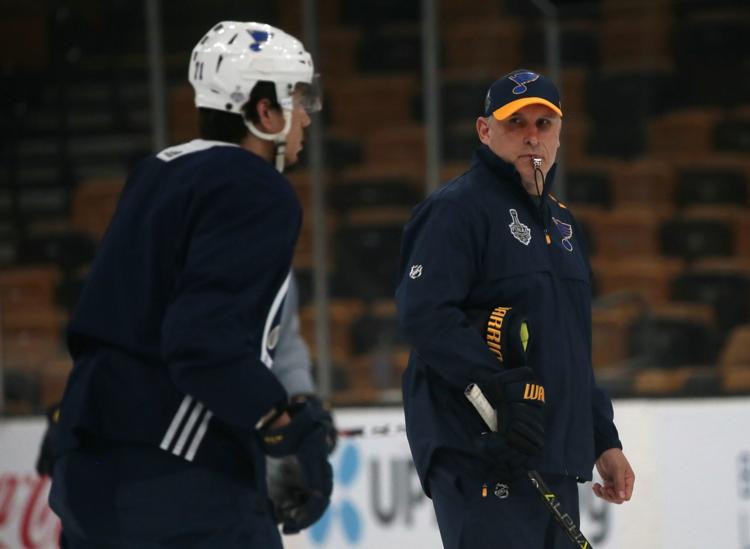 Blues practice at the TD Garden
Blues practice at the TD Garden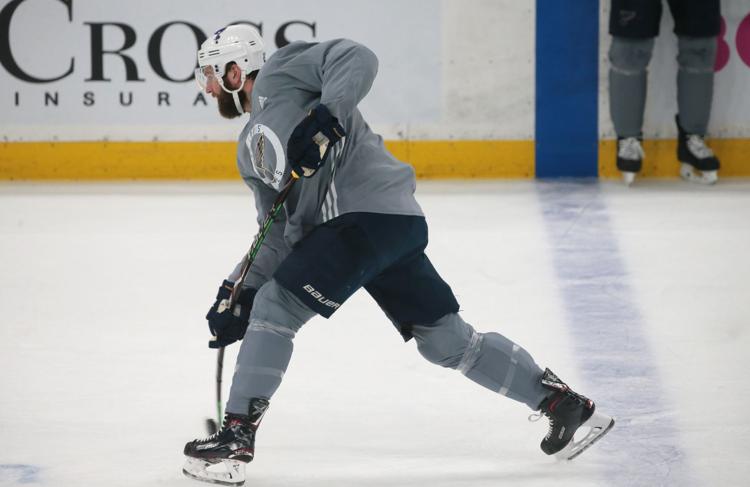 Blues practice at the TD Garden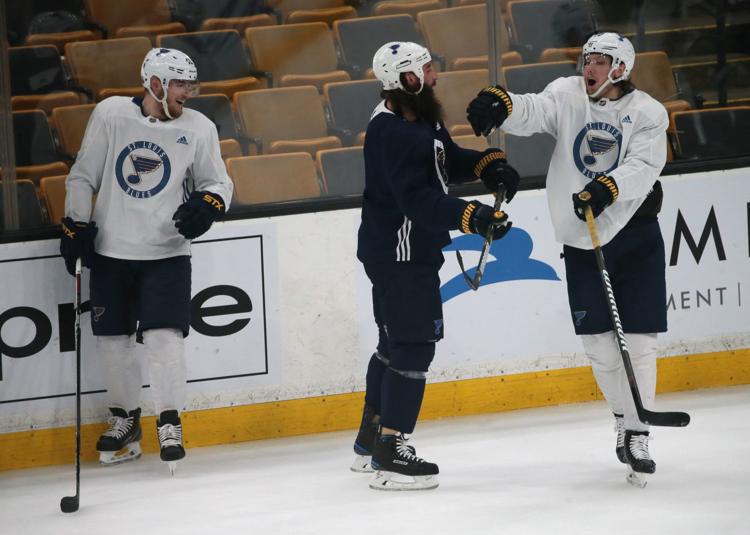 Blues practice at the TD Garden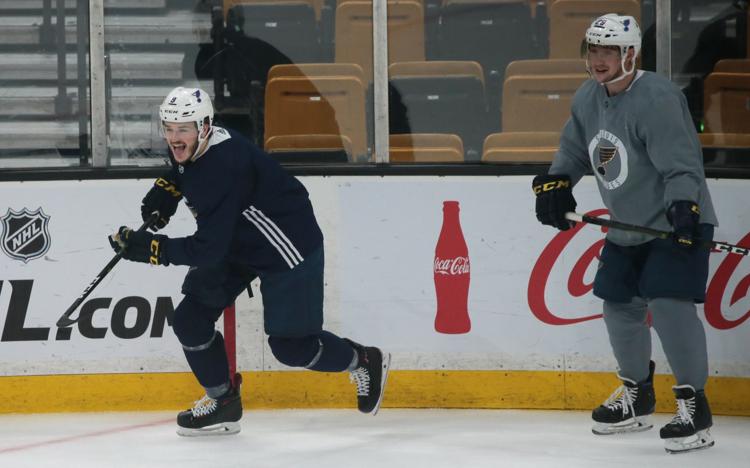 Blues practice at the TD Garden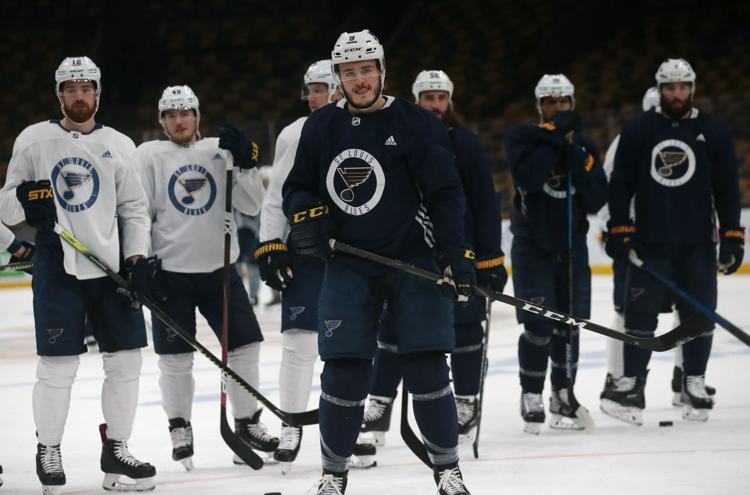 Blues practice at the TD Garden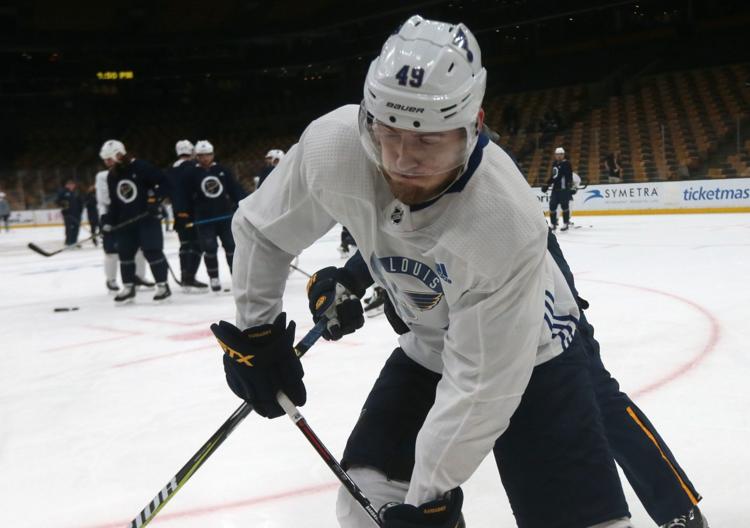 Blues practice at the TD Garden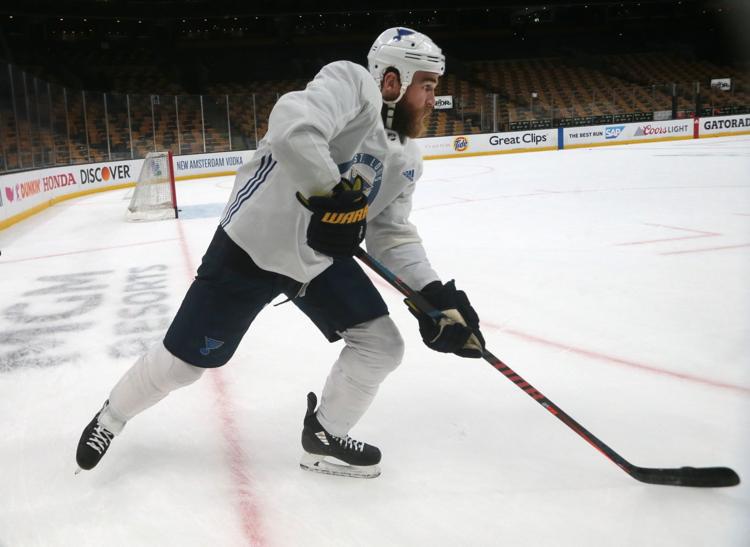 Blues practice at the TD Garden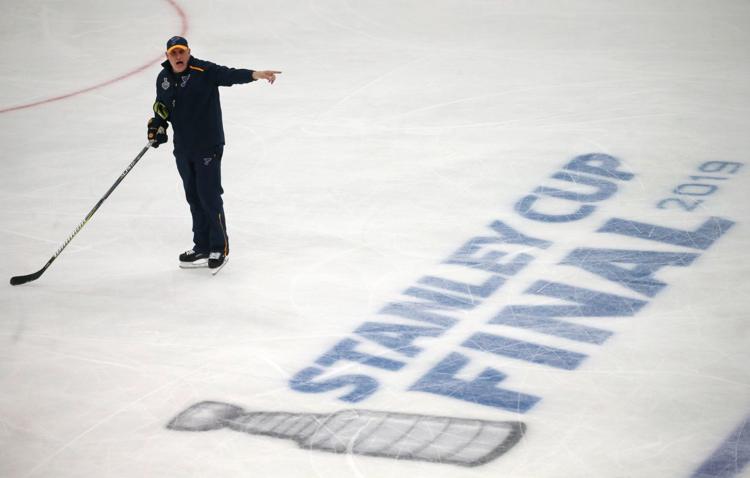 Blues practice at the TD Garden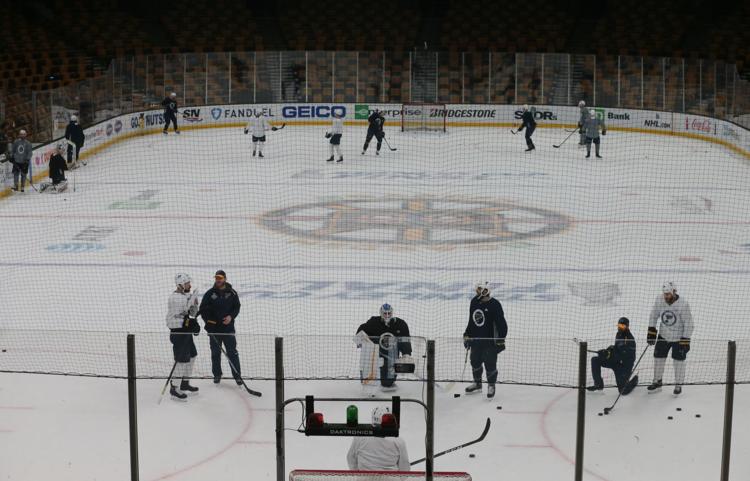 Blues practice at the TD Garden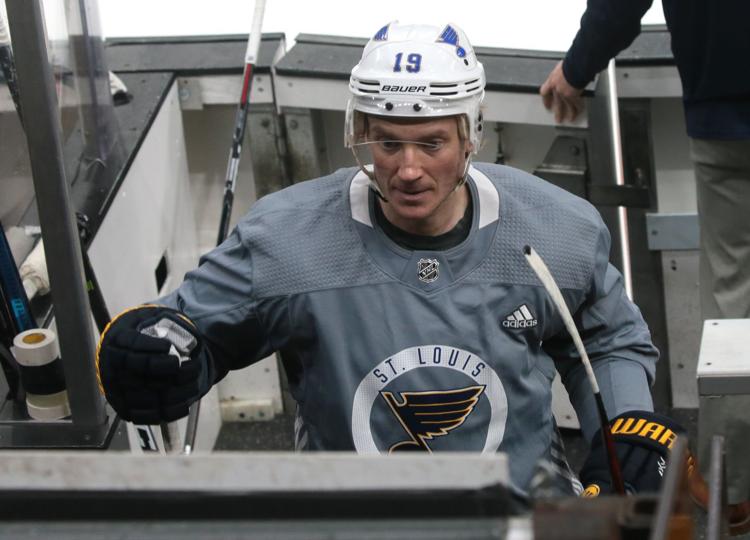 Blues practice at the TD Garden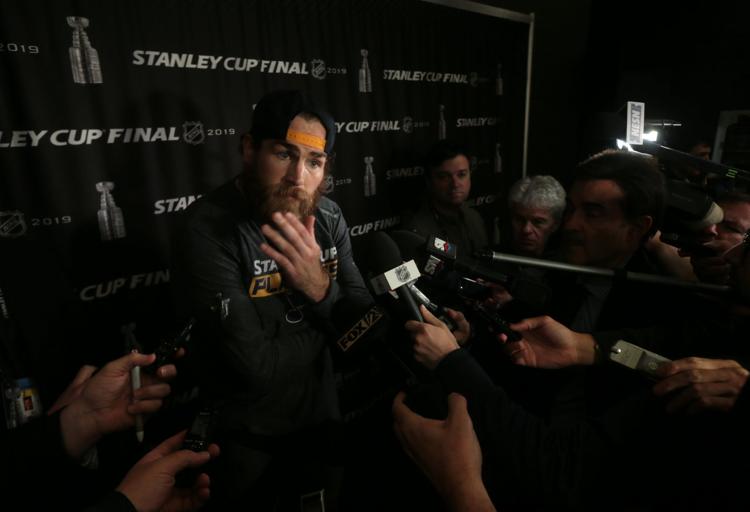 Blues practice at the TD Garden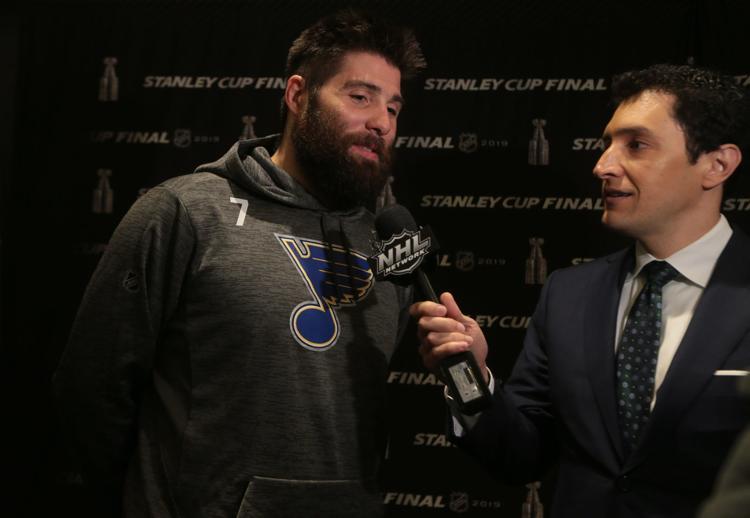 Blues practice at the TD Garden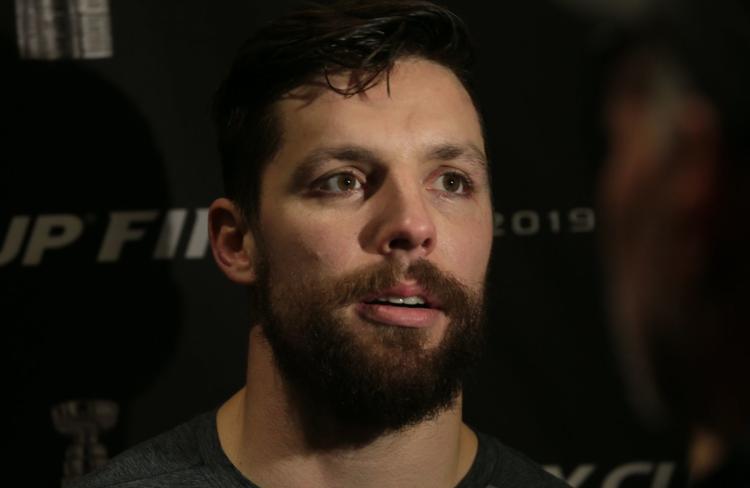 Blues practice at the TD Garden