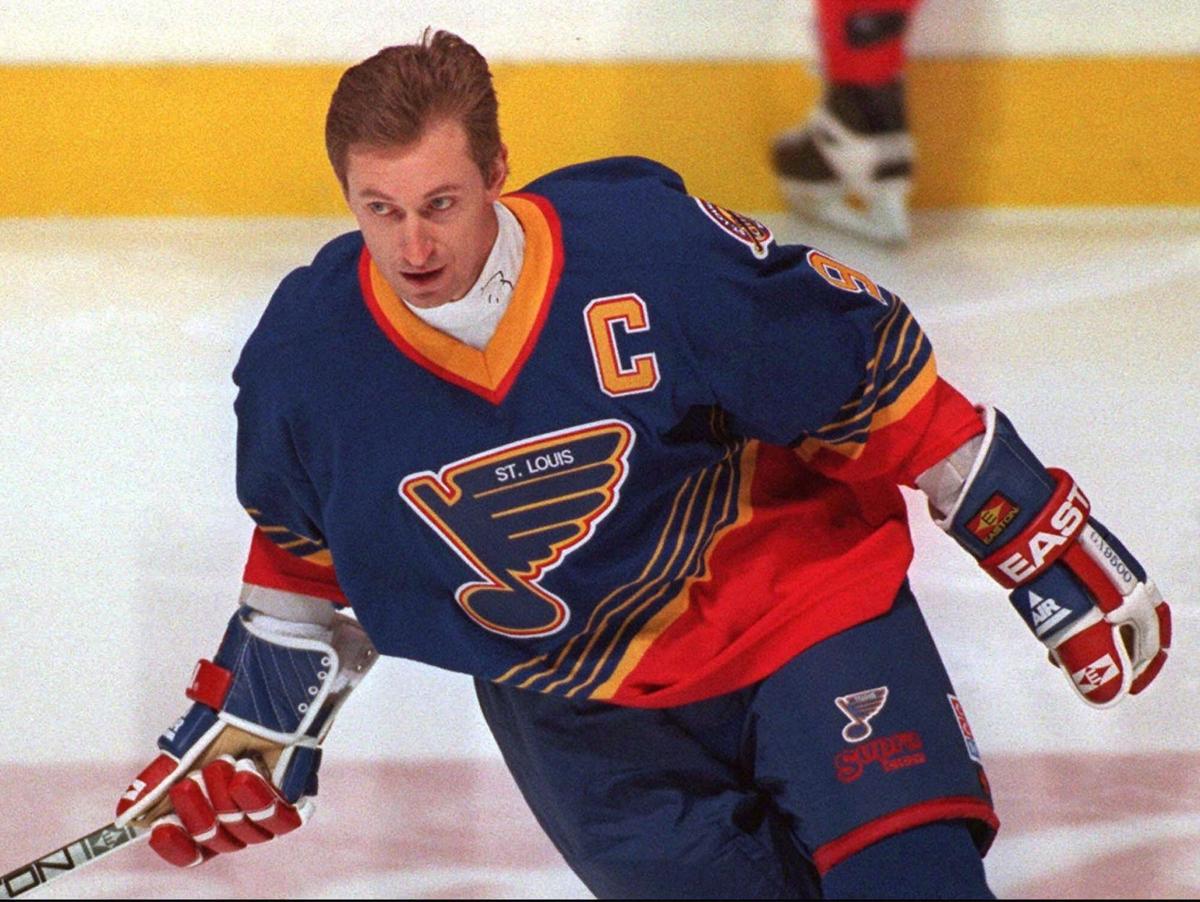 Wayne Gretzky, whose time with the Blues was limited but whose contribution to the game was extensive, will headline the lineup for the Blues-Blackhawks alumni game on Dec. 31 at Busch Stadium as part of the Winter Classic festivities.
The game, which is scheduled to start at 1:30 p.m., will consist of three 20-minute periods (running time) and two 12-minute intermissions. 
Gretzky had said after playing in an alumni game in conjunction with an outdoor game in Winnipeg this season that it might be his last, but he's coming out of retirement in retirement to play one more game.
Joining the "Great One" on the ice will be Brett Hull, and they will be among 27 players participating in the game, including 14 forwards, nine defensemen and four goalies. Here is the roster ...
Gretzky, Hull, Larry Patey, Keith Tkachuk, Dallas Drake, Adam Oates, Gino Cavallini, Scott Mellanby, Bernie Federko, Peter Stastny, Terry Yake, Kelly Chase, Scott Young, and Pierre Turgeon.
Al MacInnis, Bruce Affleck, Barret Jackman, Garth Butcher, Jamie Rivers, Paul Cavallini, Jeff Brown, Bryce Salvador and Chris Pronger.
Mike Liut, Martin Brodeur, Ed Staniowski and Chris Mason.
In addition to the alumni roster, the Blues announced the coaches for the game. They will be Red Berenson, Bobby Plager, Brian Sutter and Garry Unger.