Tuesday, May 21, 2019 is one of 365 days on this year's calendar, and the 101st time this season the Blues have played a game game that counted.
So it's fairly routine, and yet, oh so different.
The Blues have a chance to clinch their first trip to the Stanley Cup Final since 1970 with a win tonight at Enterprise Center over San Jose. (Or, failing that, a win on Thursday in San Jose.)
That's the challenge for the Blues. Treat it as just another day. The Blues on Tuesday morning seemed to think they were doing just that.
"I think so," defenseman Jay Bouwmeester said. "It's why you have your routine and the things you always fall back on. It's another day. We've played what number of games? We've had experience this year too in other series and I don't think you approach it any different."
"You just shut your cellphone off," center Brayden Schenn said. "Shut your brain off and just try and relax and calm down. I think the more you think about it, the worse sleep your gonna have, right? So no different than this afternoon when you try and lay down for an hour. I think you just try and turn your brain off and just focus on other things other than hockey."
The Blues have had a slightly similar experience earlier in this series. After the loss in Game 3 on an illegal hand pass, coach Craig Berube got the Blues to put that potentially devastating loss behind them and focus on what's next. They went out and won the next two games. So putting the 5-0 win in Game 5 behind them is the next challenge.
"They've done a good job of that for a long time now," Berube said. "I think it's pretty ordinary for them to do that. After Game 5, on the way home, I thought that the team was in a good spot. They weren't too high, they knew there was a lot of work ahead. Yesterday, the same thing. I thought they were focused. I didn't feel like anybody was taking anything too lightly. I thought we put that game behind us and focus on Game 6 and understanding this would be the toughest game."
The Blues closed out their first two series at home, and are 2-0 in clinching games this season. San Jose, meanwhile, is 4-0 in elimination games. But the Blues have embraced the chance to clinch a series.
"I think everybody does," captain Alex Pietrangelo said. "As cliche as it sounds, you grow up wanting these opportunities to want to play in these games in the playoffs and here we are, it's our third time we have a chance to do this, especially on home ice. It's a big moment for us. We obviously know what's at hand here, but no one has really talked about it in the locker room. We're just going out there getting ready to do our business."
BRING IT
If the Sharks are looking to go after Blues captain Alex Pietrangelo, he's fine with that.
The Sharks sent Micheal Haley out on the ice in the third period of Game 5, and Haley went after Pietrangelo, crosschecking him repeatedly. Haley got a 10-minute misconduct for that.
"I don't know (why), do you have the answer?" Pietrangelo said Tuesday. "I have no idea. I don't know, I'll take that as a compliment, I guess. I guess they think I have an impact on the game. They can run at me all they want. At the end of the day, we're in a good situation right now at home and we're playing the way we want. If I've got to take a few hits to get this team to win, it's OK with me."
The Sharks may have been with Pietrangelo's hit on Joe Pavelski, which knocked the center from the game.
""I don't know what he left with," Pietrangelo said. "That's tough because we kind of got sandwiched between the ref, so I don't know. I honestly don't. I hit him and then I looked down and he went off the ice, and I went back to play."
LINES
Robert Thomas sat out the morning skate again for maintenance reasons; he hasn't taken a morning skate in a while. And Vince Dunn is out again.
Schwartz-Schenn-Tarasenko
Maroon-Bozak-Thomas (Fabbri in the morning skate)
Barbashev-Sundqvist-Steen
---
Blues and Sharks skate in game 5 of the semifinals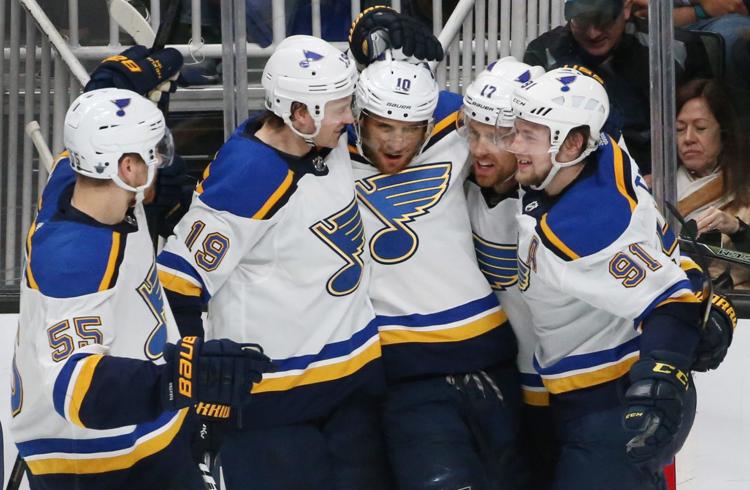 Blues and Sharks skate in game 5 of the semifinals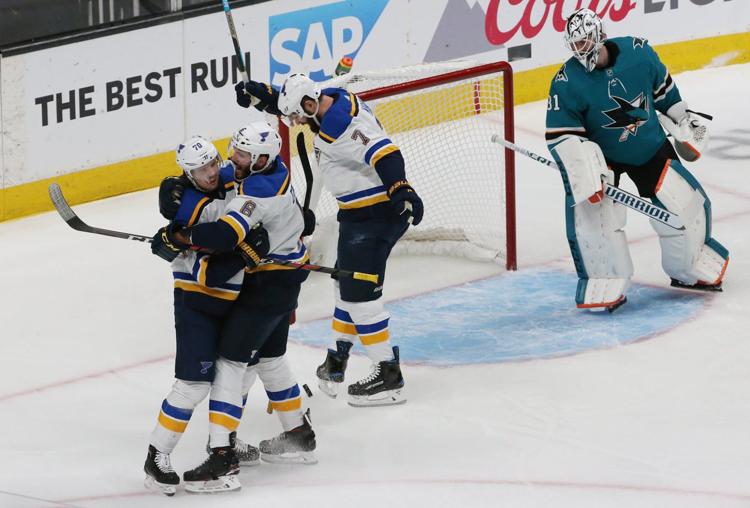 Blues and Sharks skate in game 5 of the semifinals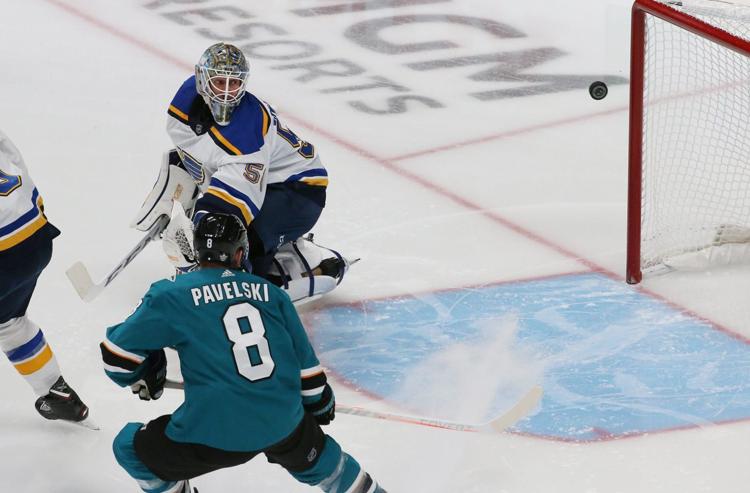 Blues and Sharks skate in game 5 of the semifinals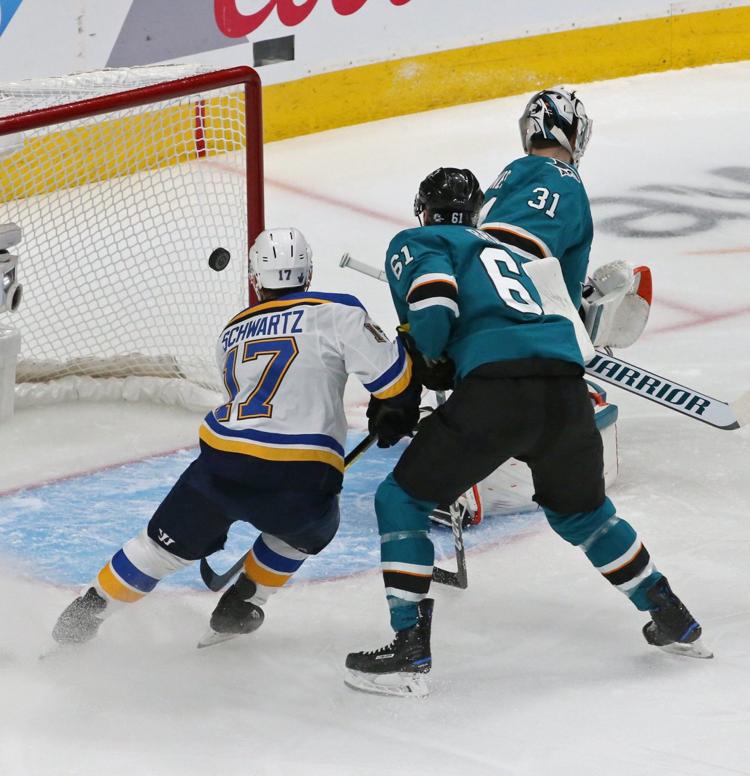 Blues and Sharks skate in game 5 of the semifinals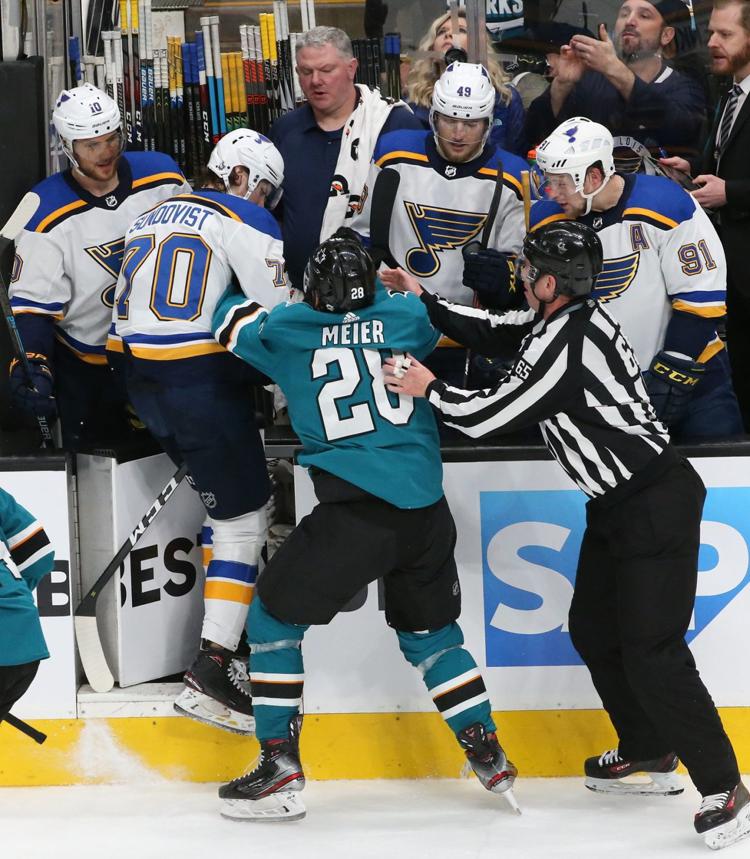 Blues and Sharks skate in game 5 of the semifinals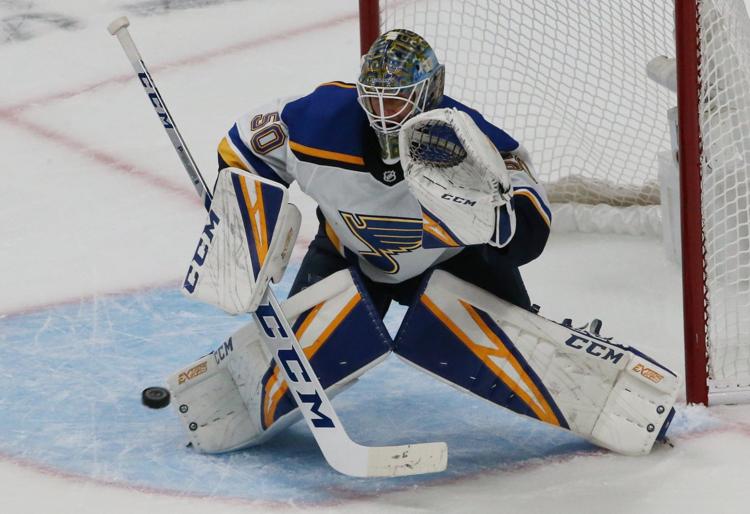 Blues and Sharks skate in game 5 of the semifinals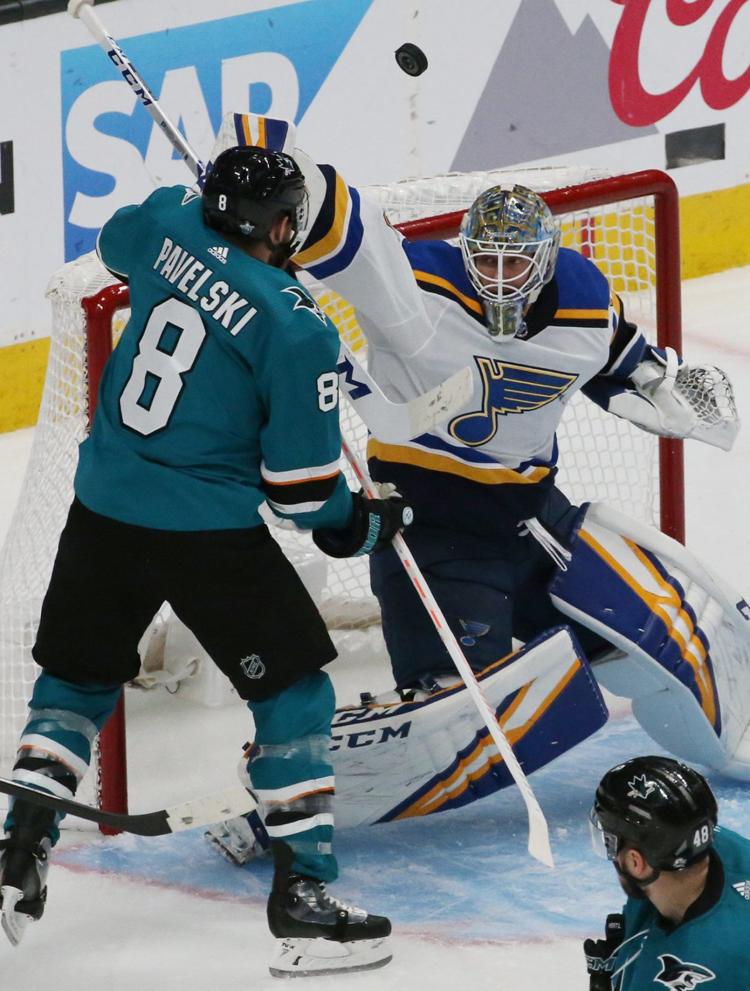 Blues and Sharks skate in game 5 of the semifinals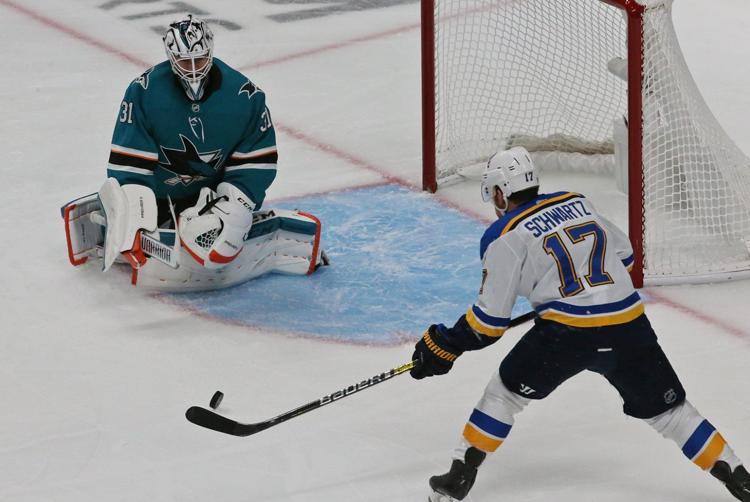 Blues and Sharks skate in game 5 of the semifinals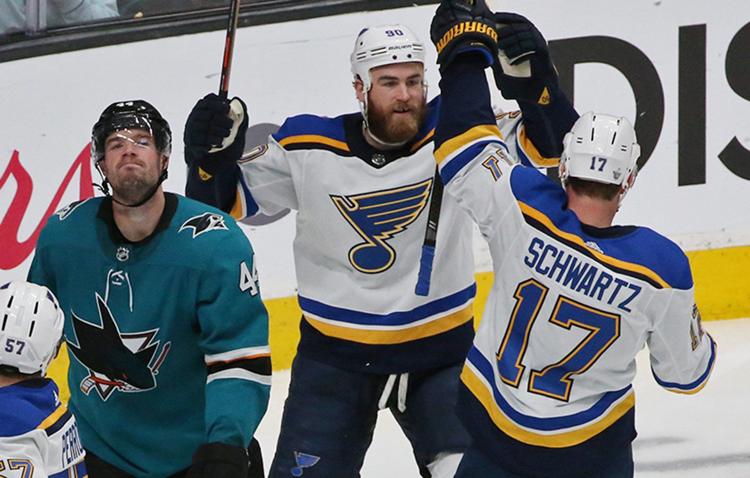 Blues and Sharks skate in game 5 of the semifinals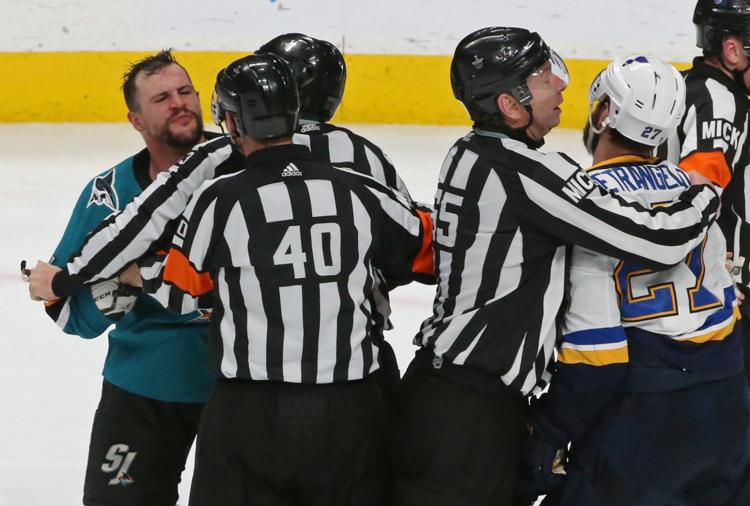 Blues and Sharks skate in game 5 of the semifinals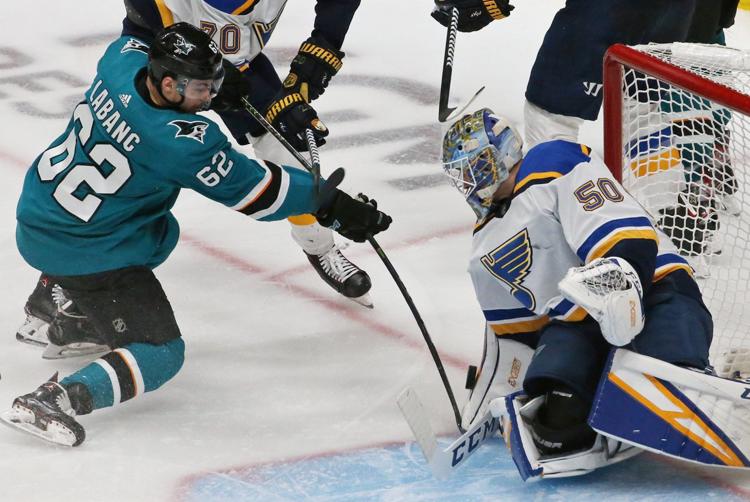 Blues and Sharks skate in game 5 of the semifinals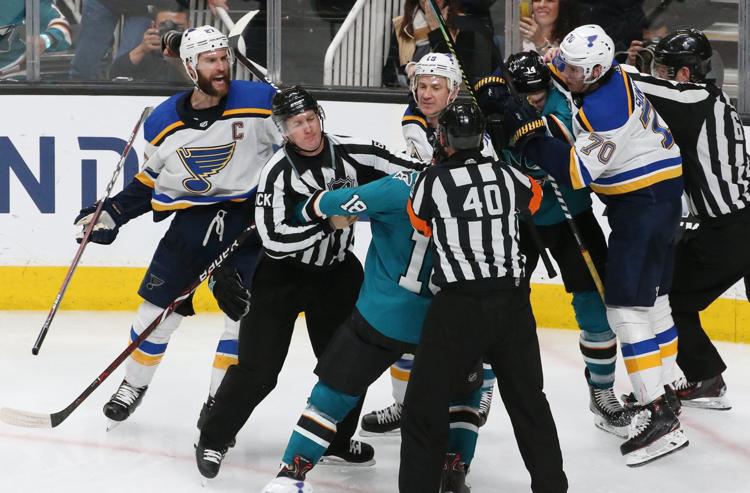 Blues and Sharks skate in game 5 of the semifinals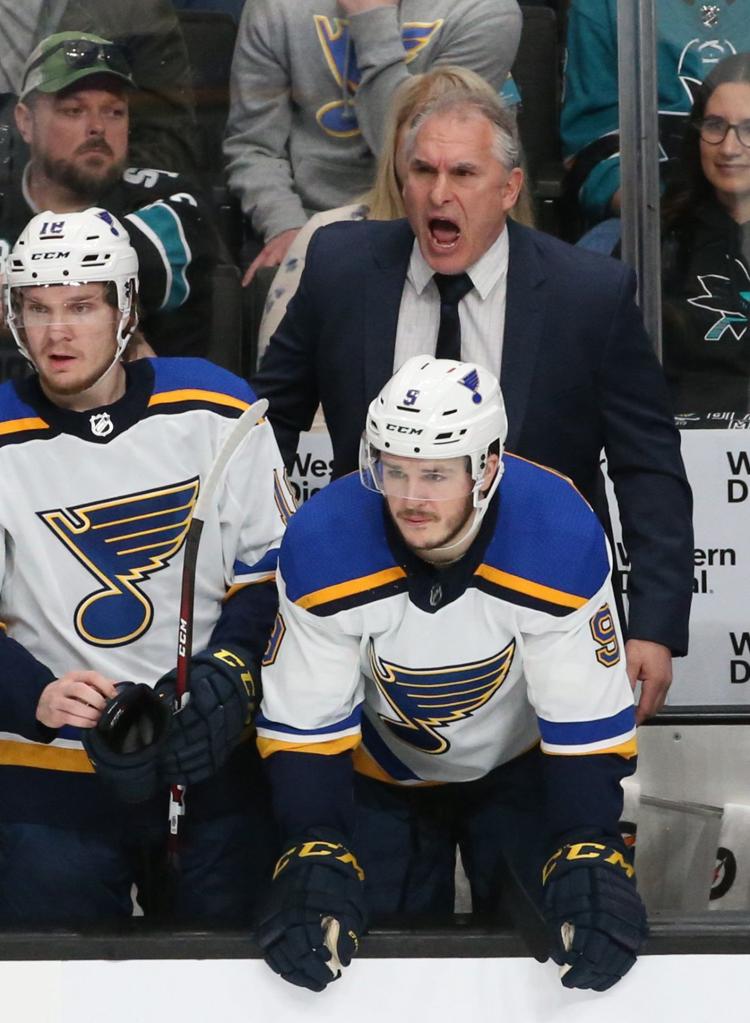 Blues and Sharks skate in game 5 of the semifinals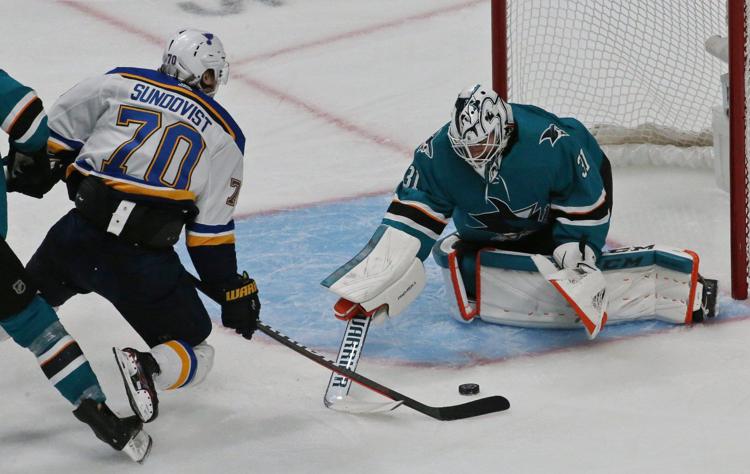 Blues and Sharks skate in game 5 of the semifinals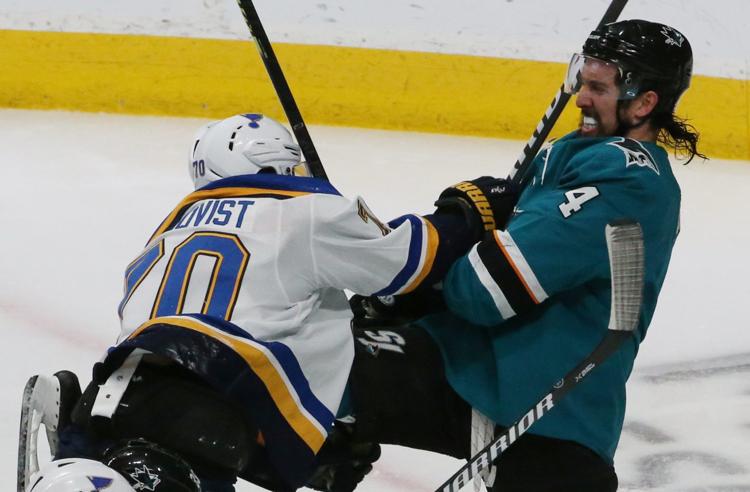 Blues and Sharks skate in game 5 of the semifinals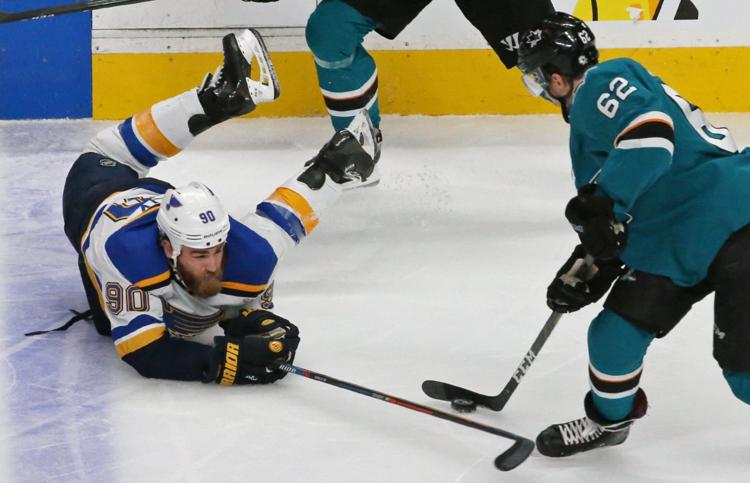 Blues and Sharks skate in game 5 of the semifinals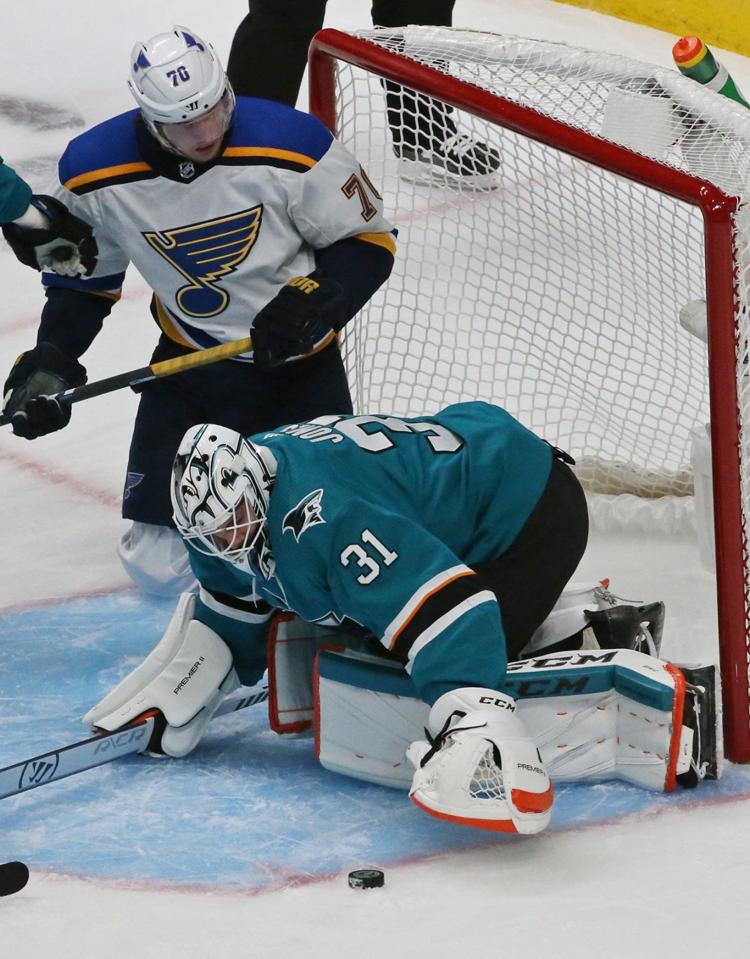 Blues and Sharks skate in game 5 of the semifinals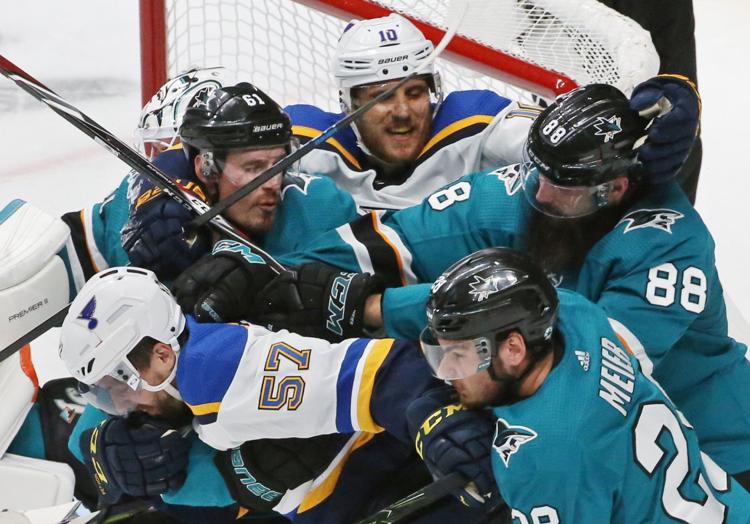 Blues and Sharks skate in game 5 of the semifinals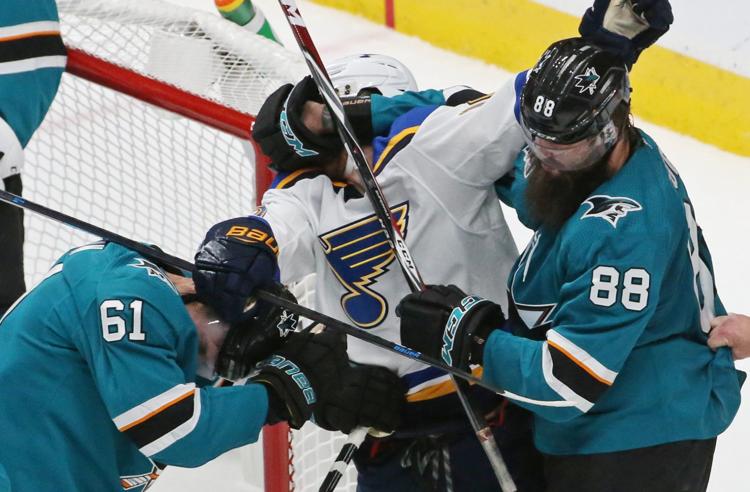 Blues and Sharks skate in game 5 of the semifinals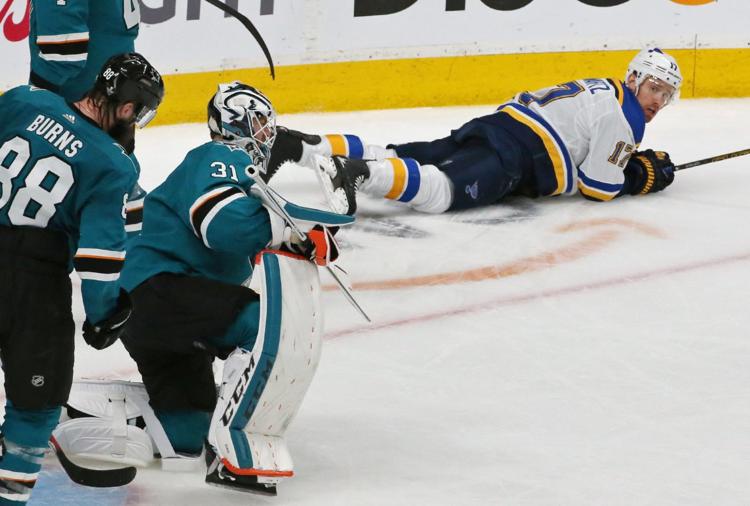 Blues and Sharks skate in game 5 of the semifinals
Blues and Sharks skate in game 5 of the semifinals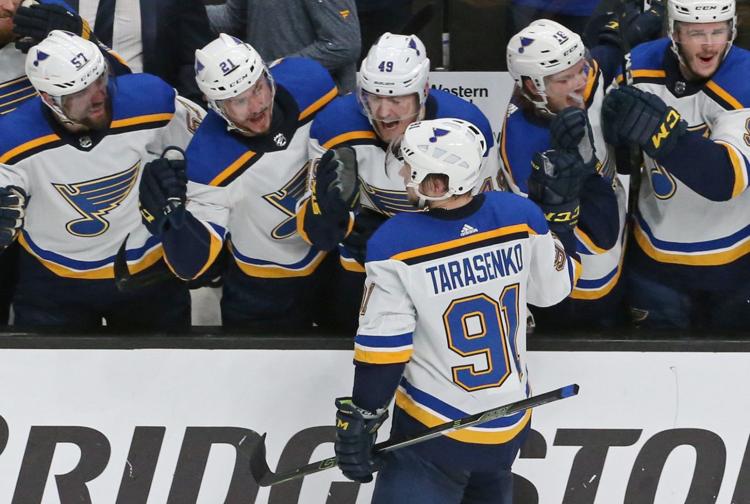 Blues and Sharks skate in game 5 of the semifinals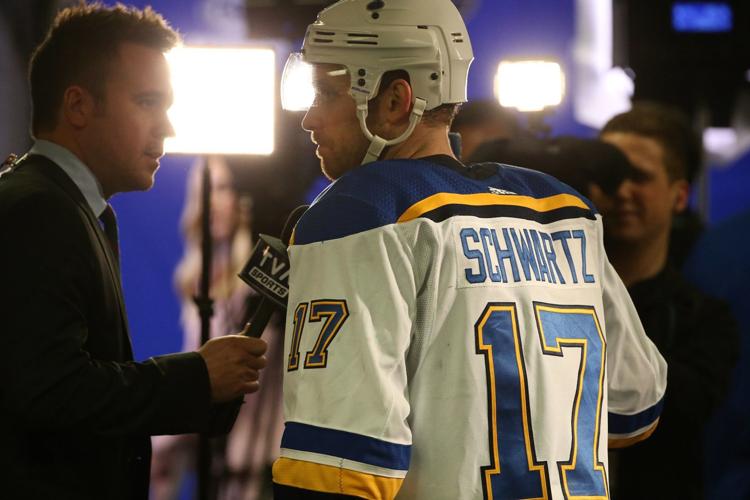 Blues and Sharks skate in game 5 of the semifinals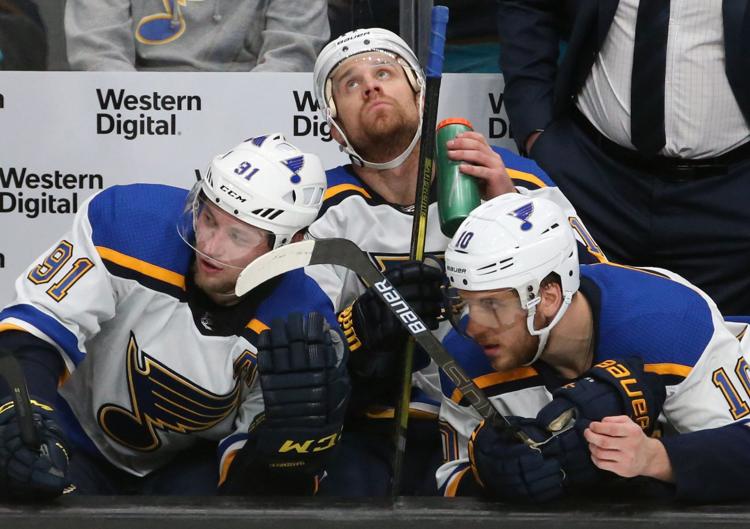 Blues and Sharks skate in game 5 of the semifinals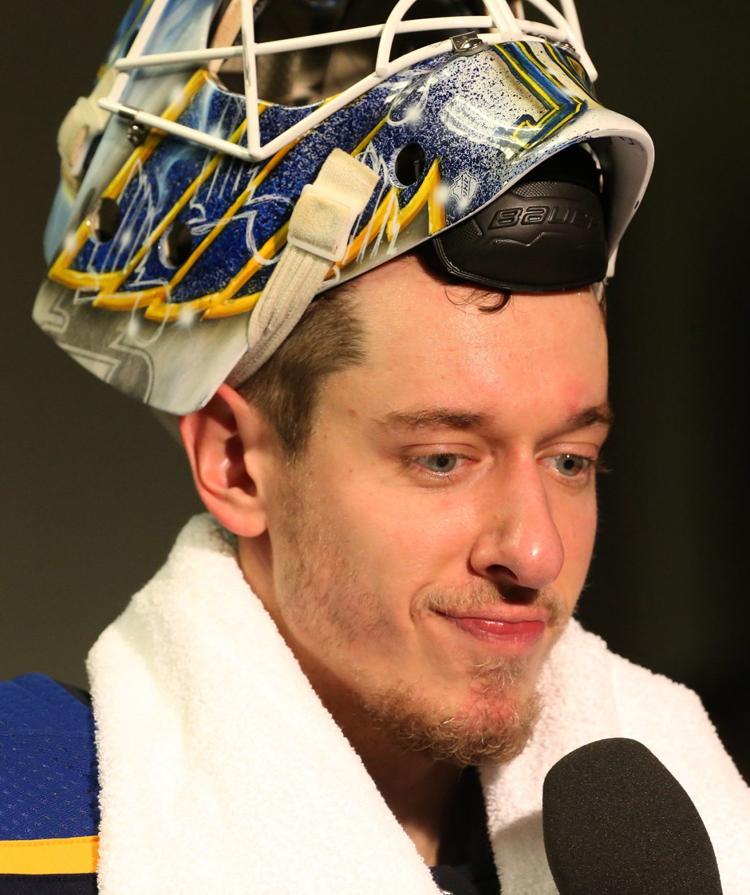 Blues and Sharks skate in game 5 of the semifinals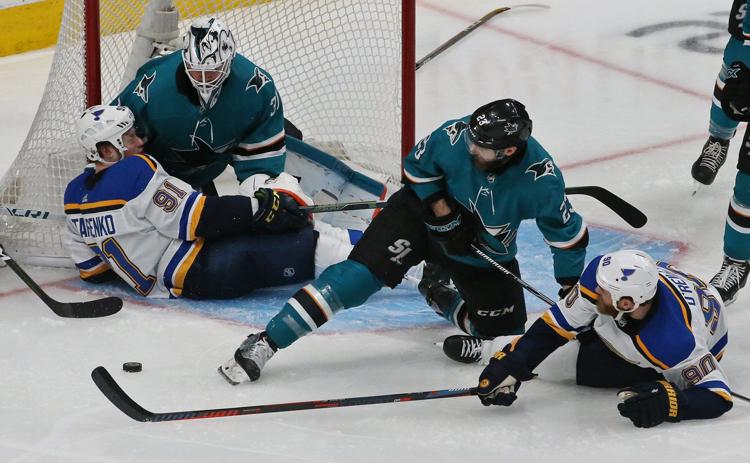 Blues and Sharks skate in game 5 of the semifinals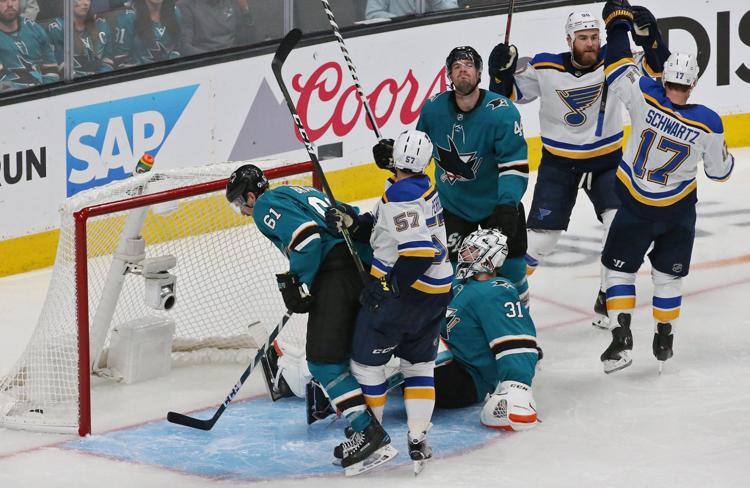 Blues and Sharks skate in game 5 of the semifinals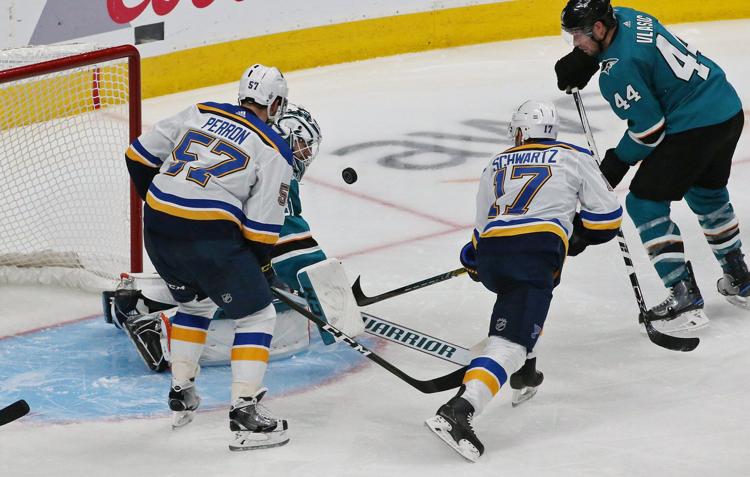 Blues and Sharks skate in game 5 of the semifinals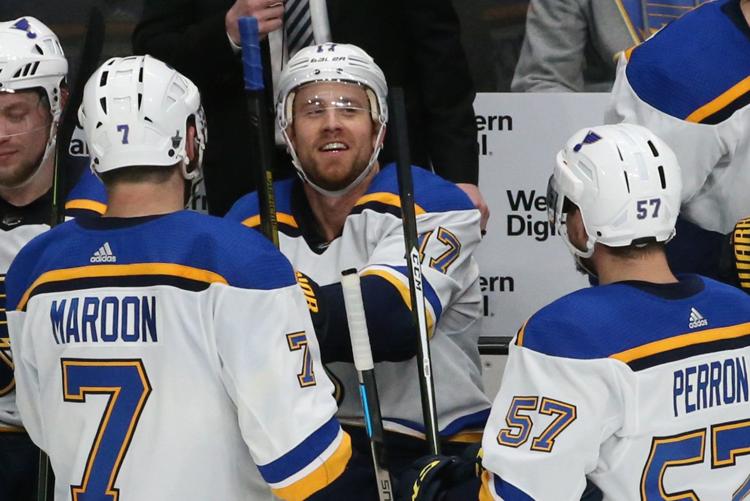 Blues and Sharks skate in game 5 of the semifinals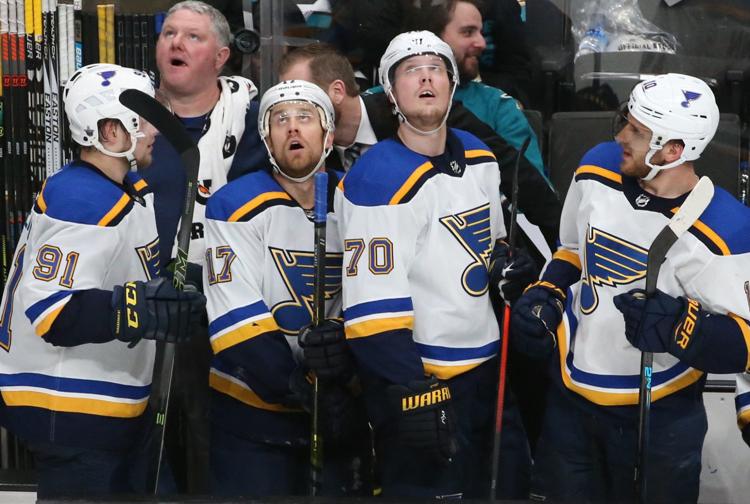 Blues and Sharks skate in game 5 of the semifinals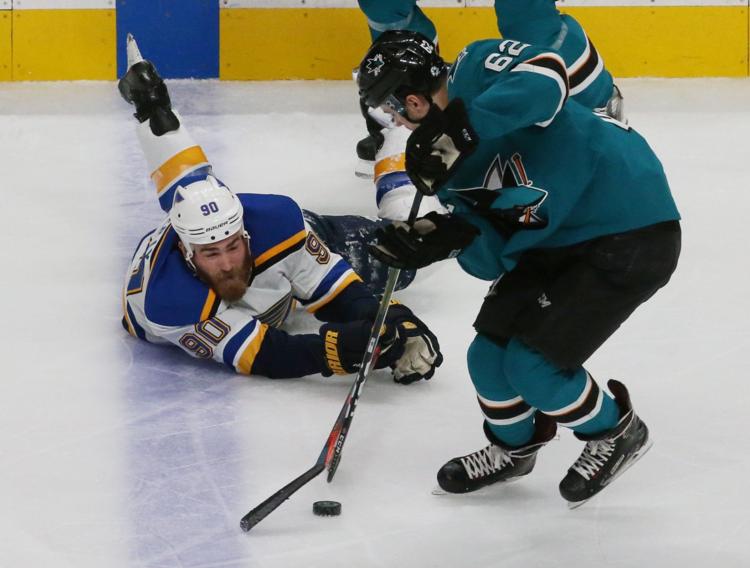 Blues and Sharks skate in game 5 of the semifinals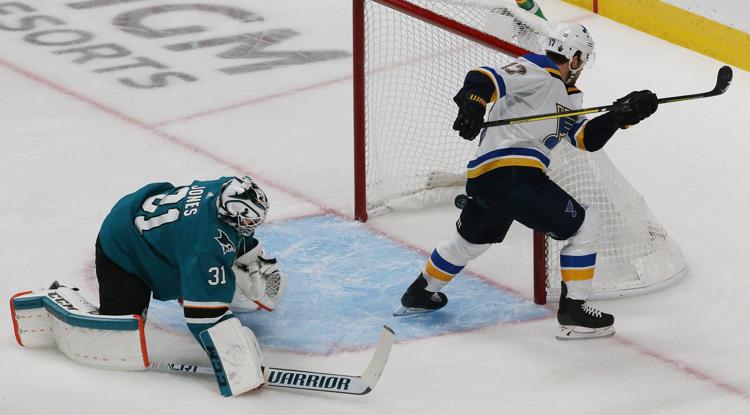 Blues and Sharks skate in game 5 of the semifinals