TORONTO — The Blues have proved a tough matchup for the Toronto Maple Leafs lately, winning both games last year and six in a row overall.
"We weren't handled by lots of teams last year, but both times they handled us," Leafs coach Mike Babcock said, referring to losses of 4-1 and 3-2 (in overtime) last season.
"They've got a maturity level," he added. "They take care of the puck. They don't turn it over. They attack. All-around they've got a good game. So a really good opportunity for us. We need a bounce-back game."
The Maple Leafs squandered a 4-1 lead to rival Montreal on Saturday, losing 6-5 in a shootout.
Babcock was asked if there was anything the Leafs could learn from the Blues' Stanley Cup championship run.
"I think the biggest lesson for me is when you play right, you got a chance," Babcock said. "Play right. Take care of the puck. Defend right. Play heavy in the O-zone. You gotta chance to win."
Babcock said he wasn't surprised at the Blues success, even though it meant overcoming a terrible start.
"If you would've told me before the season started, they (would) win the Cup, I wouldn't have been one bit surprised," Babcock said. "But then when the wheels came off — they did a little bit — I think we're all ... There's been tons of stories written about that."
But he added: "Let's not kid ourselves, it wasn't pixie dust. It wasn't a miracle. They were that good. They were deep. And they'd had lots of playoff disappointments over a number of years."
The Blues have the Cup, but Toronto — as usual — has the offensive star power.
"Their firepower, it's pretty good over there," Blues coach Craig Berube said, chuckling. "They got some good, really high-end players. You gotta do a good job of checking them and making sure we're keeping them in front of us and making it hard on them.
"I think tonight, we gotta make it hard on this hockey team. We gotta play physical, but we gotta stay out of the penalty box."
With the Blues arriving Sunday in Toronto and not leaving until Wednesday afternoon, there has been speculation that Blues general manager Doug Armstrong could meet with the agents of defenseman Alex Pietrangelo — who are based in Toronto — about a contract extension.
For what it's worth, Armstrong was not spotted at the Blues' morning skate Monday.
After spending his first nine seasons in Toronto, Monday's game marks the second "homecoming" for center Tyler Bozak since joining the Blues in free agency prior to the 2018-19 season.
"It's always special when you come back here," Bozak said. "I spent a lot of time here, a lot of great memories. I still got a lot of good friends over there. Definitely a little less nervous this year than I was last year for sure."
This time, he's back in Toronto as a Stanley Cup champion. With that in mind, Bozak was asked questions about his Cup day, his championship ring, and the playoff grind by the always plentiful Toronto media corps.
Since the Blues arrived here late Sunday afteronnon, Bozak said he reached out to a few of his former Maple Leafs teammates, but had yet to hook up.
"I'm pretty close to Freddy still," Bozak said, referring to Toronto goalie Frederik Andersen. "So hopefully get one on him tonight and then go out for dinner with him tomorrow."
The Blues are staying an extra day and a half in Toronto on this trip, taking part in a tour and ring ceremony at the Hockey Hall of Fame on Tuesday. They will practice here Wednesday morning before heading to Ottawa.
For the second consecutive game, Bozak will be part of a line with Robby Fabbri and Zach Sanford. That's two new wingers from a line that included Pat Maroon (now with Tampa Bay) and Robert Thomas a year ago.
Thomas accompanied the team to Toronto, but didn't practice Monday and will not play tonight because of what the team is calling an upper-body injury. Thomas, remember, is coming off wrist surgery last June. He played in the opener against Washington, but not against Dallas.
"Obviously it takes a little time to find that chemistry with new guys," Bozak said. "But I thought last game we started to figure out a little as the game went on, kind of find out where each other were gonna be on the ice.
"We've been working together in practice and getting better in that aspect. So hopefully we can take another step forward as a line."
The Blues did not score in the second period in either of their first two contests. They were outscored 2-0 and outshot 25-11 in the process.
"I don't feel like we're the same team in those periods," Berube said. "We're turning the puck over too much, just not playing a direct enough game in the second period."
Playing at home in both those games, Berube said the Blues got caught on line changes too much in the second period, particularly their defensemen.
"And now we're in our own end playing a little bit too much," he said. "So we gotta do a better job of managing the puck, putting it in (good) places, and having good line changes. That'll help a lot."
Pietrangelo is one point shy of 400 career points. Hall of Famer Al MacInnis (452) is the only other Blues' defenseman with 400 points.
David Perron is one goal shy of 200 career goals. Vladimir Tarasenko is scheduled to play his 500th career game tonight.
Schwartz-Schenn-Tarasenko
Barbashev-Sundqvist-Steen
Johnsson-Matthews-Nylander
Zach Nastasiuk scored twice, Mike Vecchione and Nathan Walker scored for the second game in a row, and Niko Mikkola also had a goal as San Antonio improved to 2-0 for the season with a 5-2 win over the Tucson Roadrunners on Sunday in American Hockey League play.
All four San Antonio goal scorers were in Blues camp this preseason. Ville Husso stopped 31 of 33 shots in goal for the Rampage.
The last time these teams met, Feb. 19 in St. Louis, Ryan O'Reilly scored in overtime for a 3-2 Blues win, extending the team's winning streak to a franchise-record 11 games ... David Perron and Sammy Blais share the team plus-minus lead at plus-3 ... In winning their last six games against Toronto, the Blues have outscored the Maple Leafs 22-10 and allowed two or fewer goals in five of those six contests.
Blues host Stars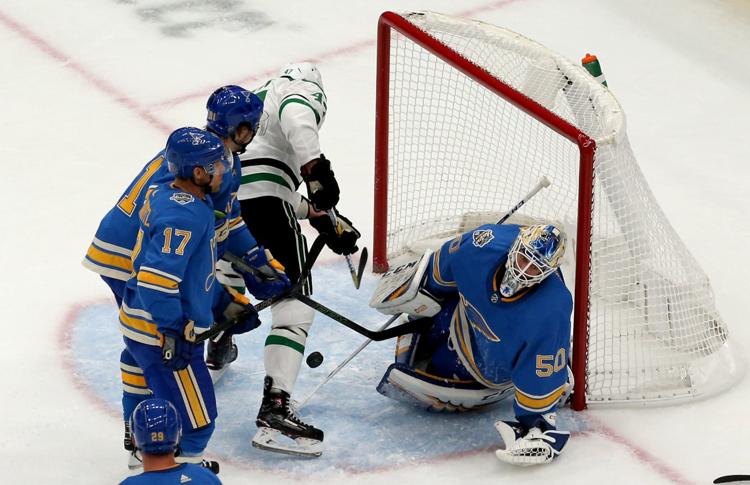 Blues host Stars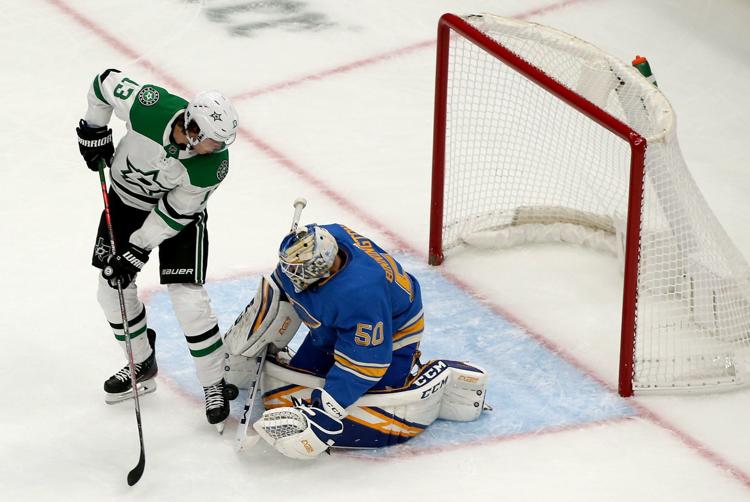 Blues host Stars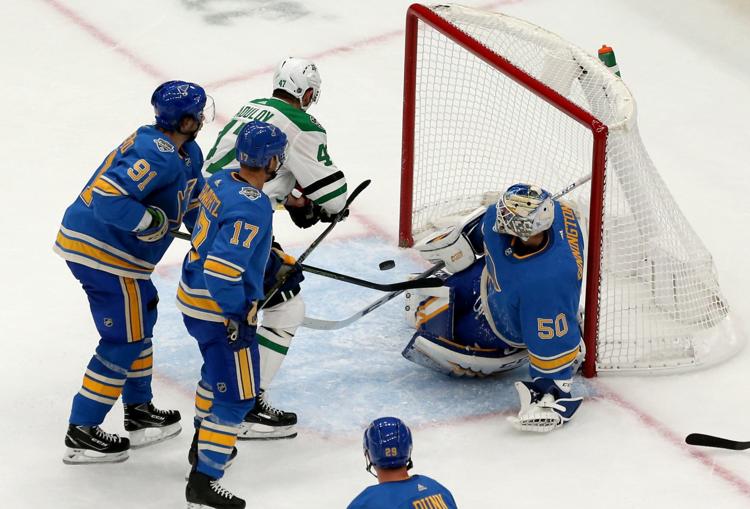 Blues host Stars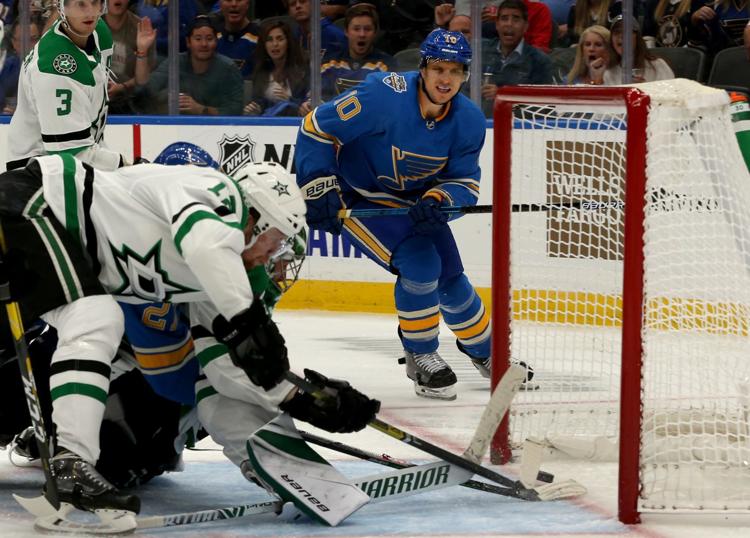 Blues host Stars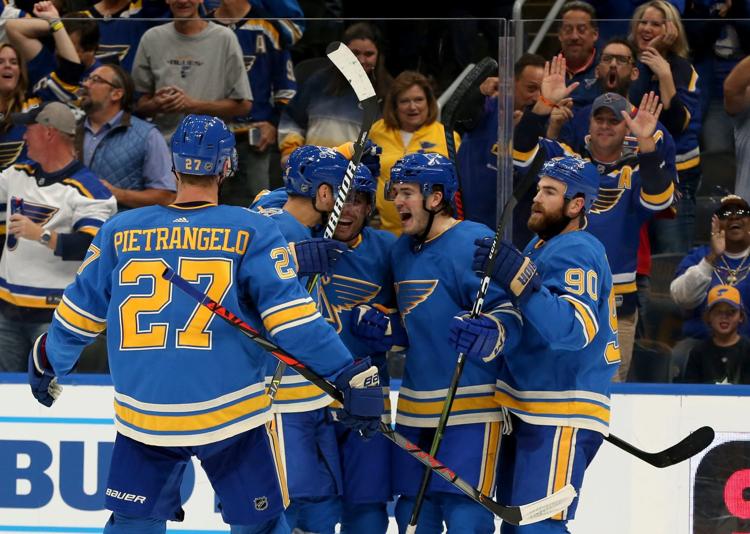 Blues host Stars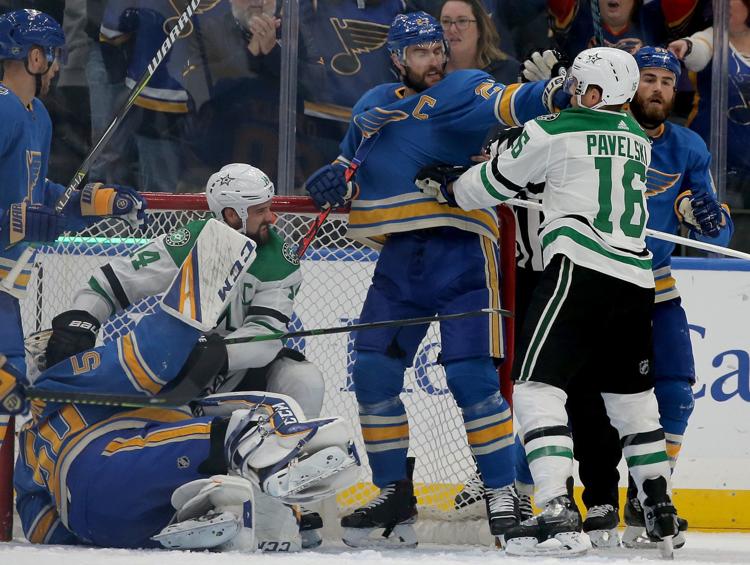 Blues host Stars
Blues host Stars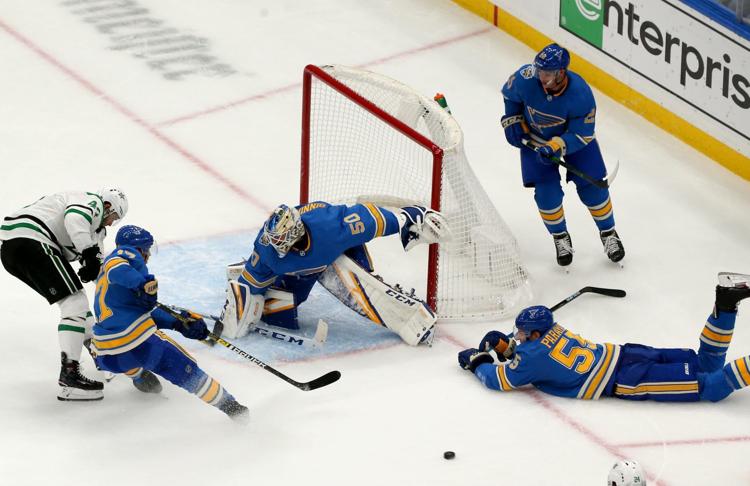 Blues host Stars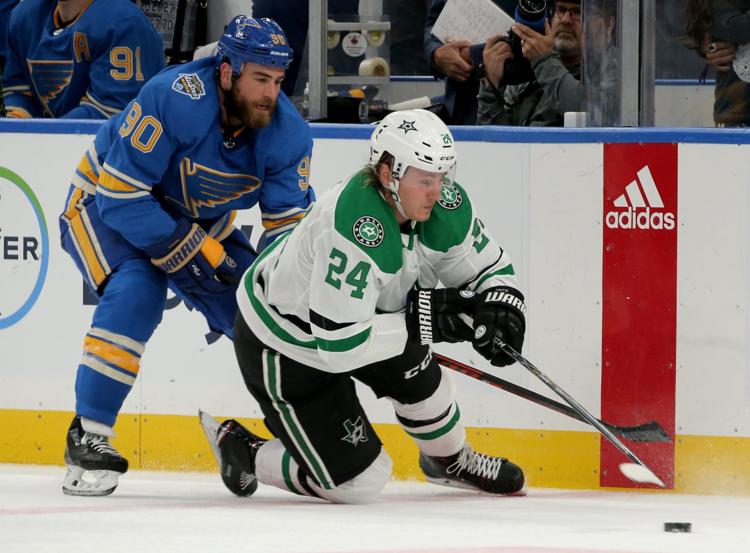 Blues host Stars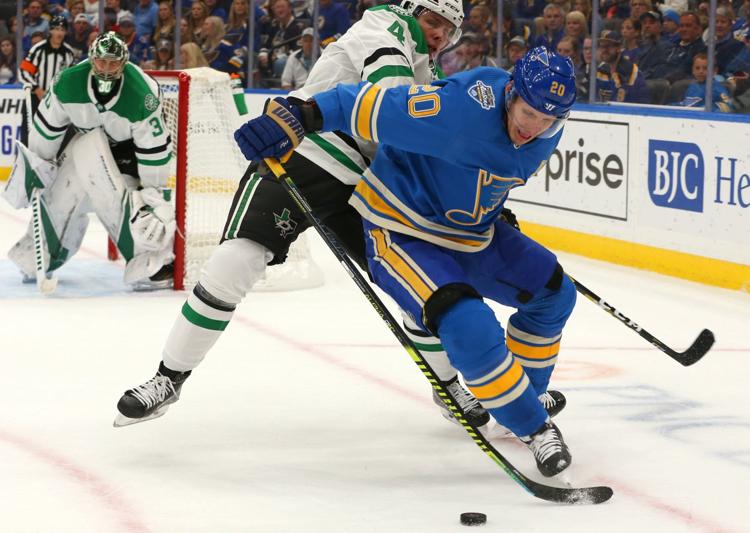 Blues host Stars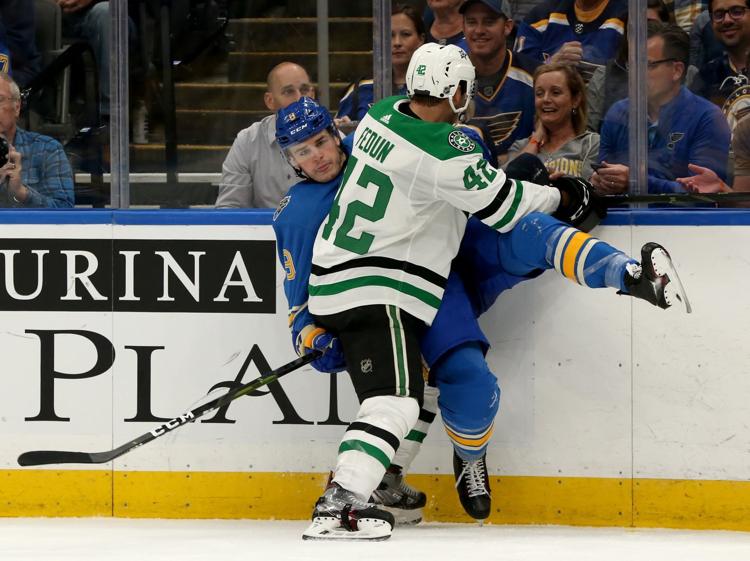 Blues host Stars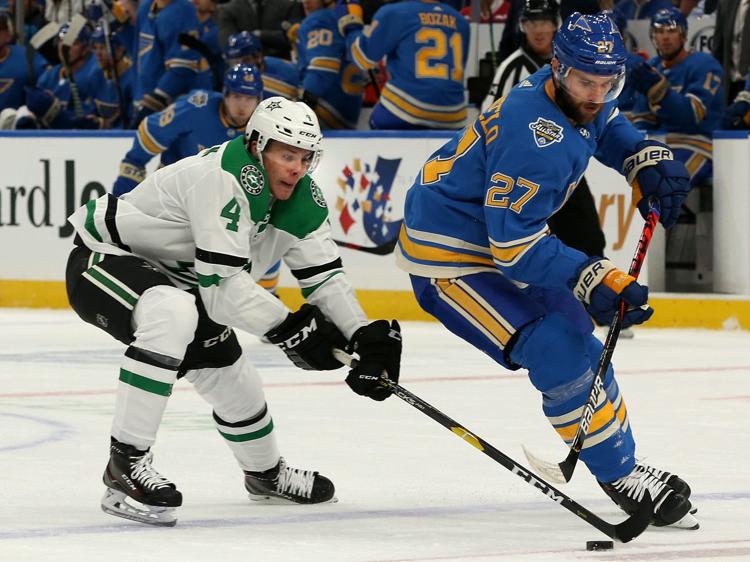 Blues host Stars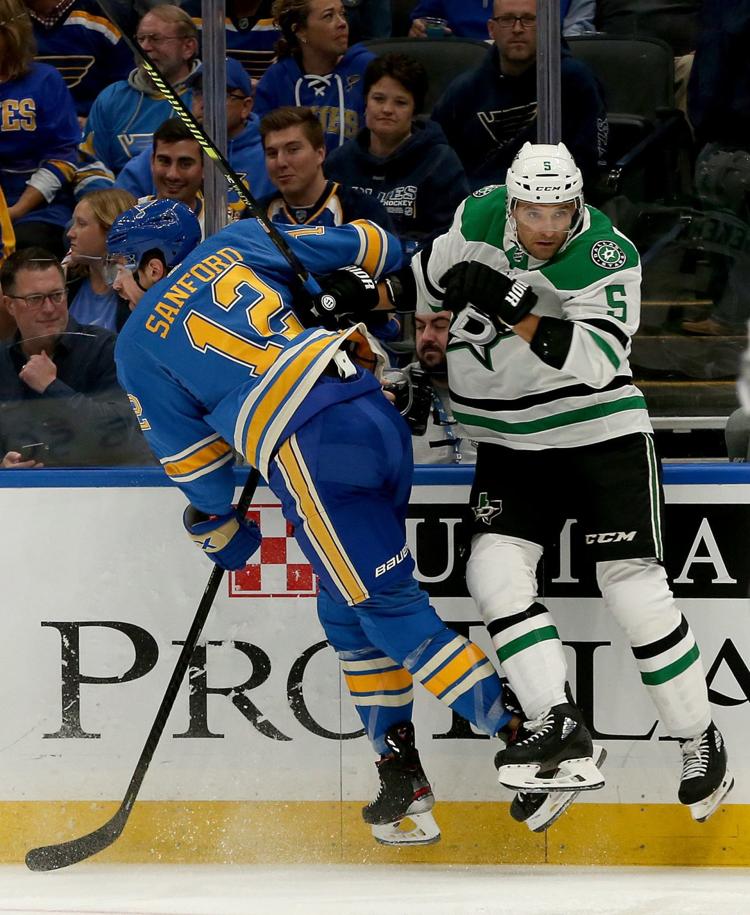 Blues host Stars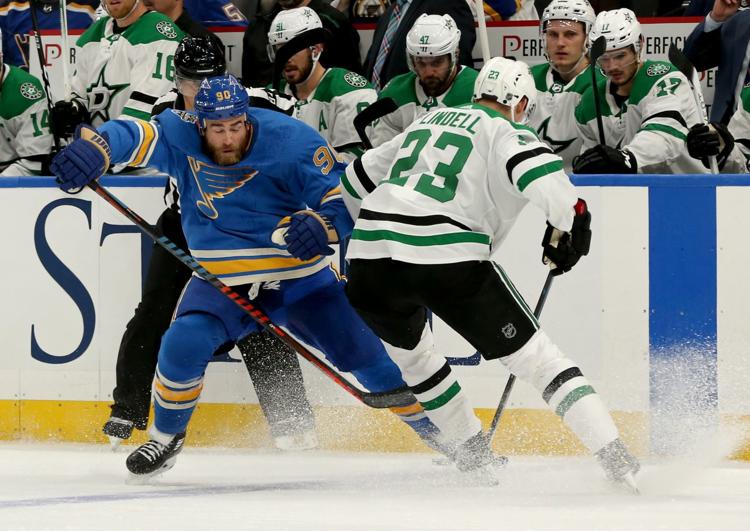 Blues host Stars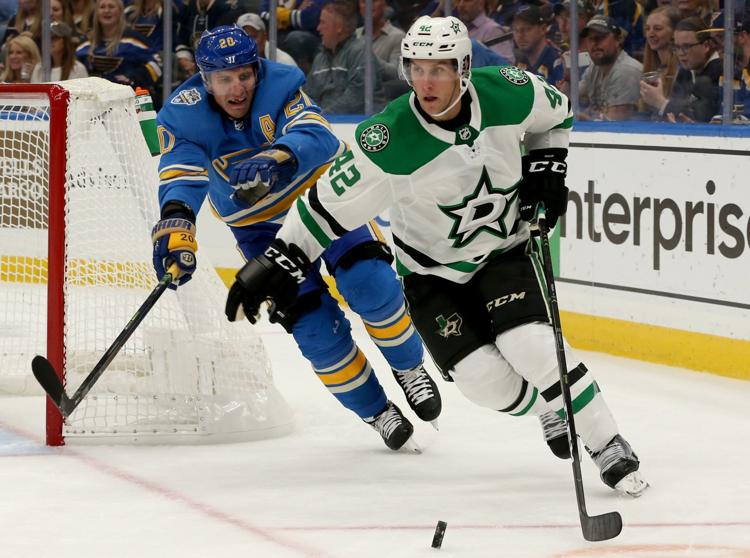 Blues host Stars
Blues host Stars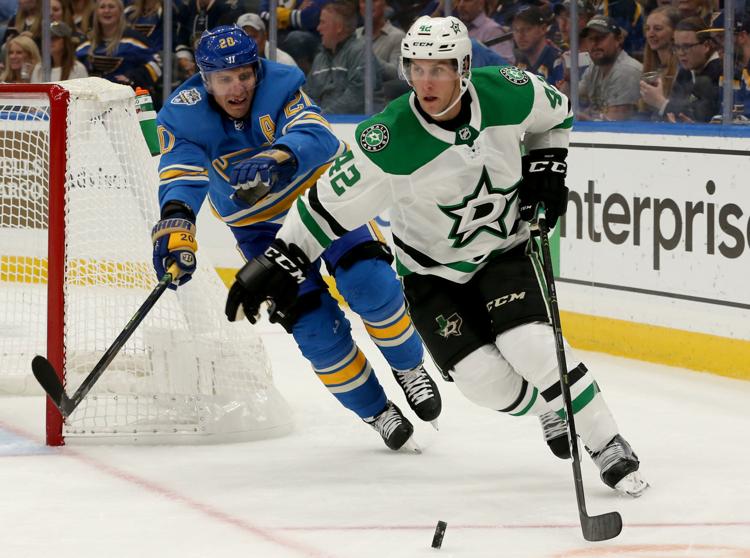 Blues host Stars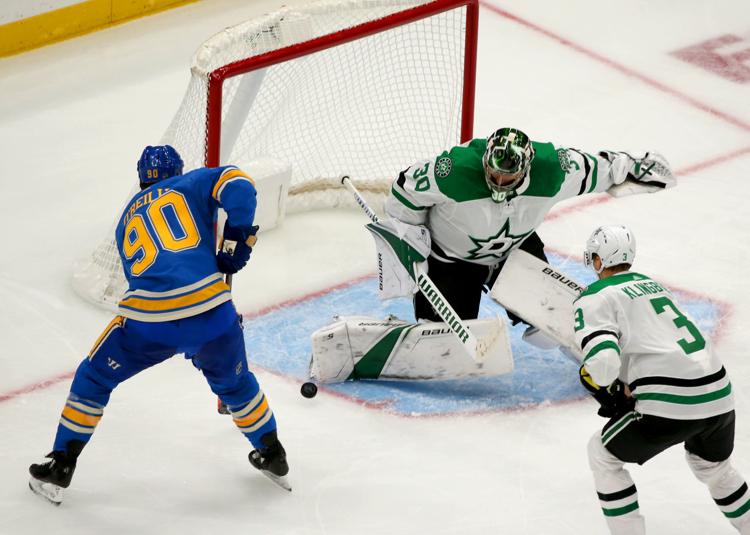 Blues host Stars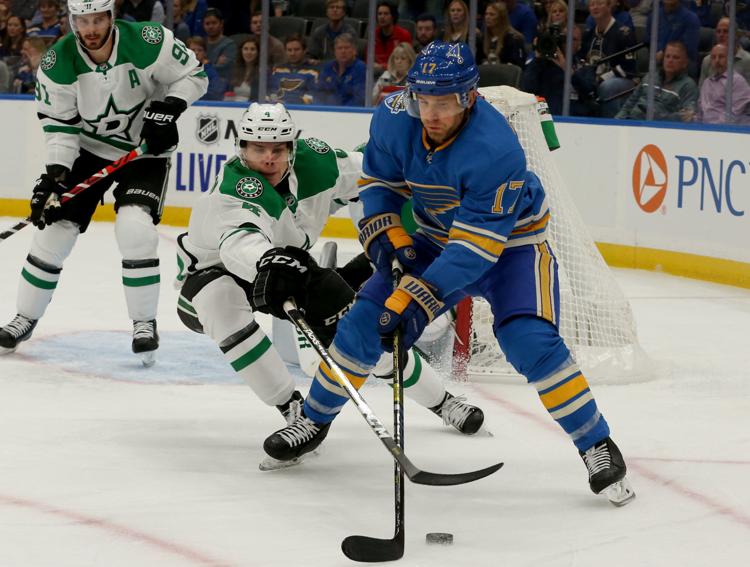 Blues host Stars