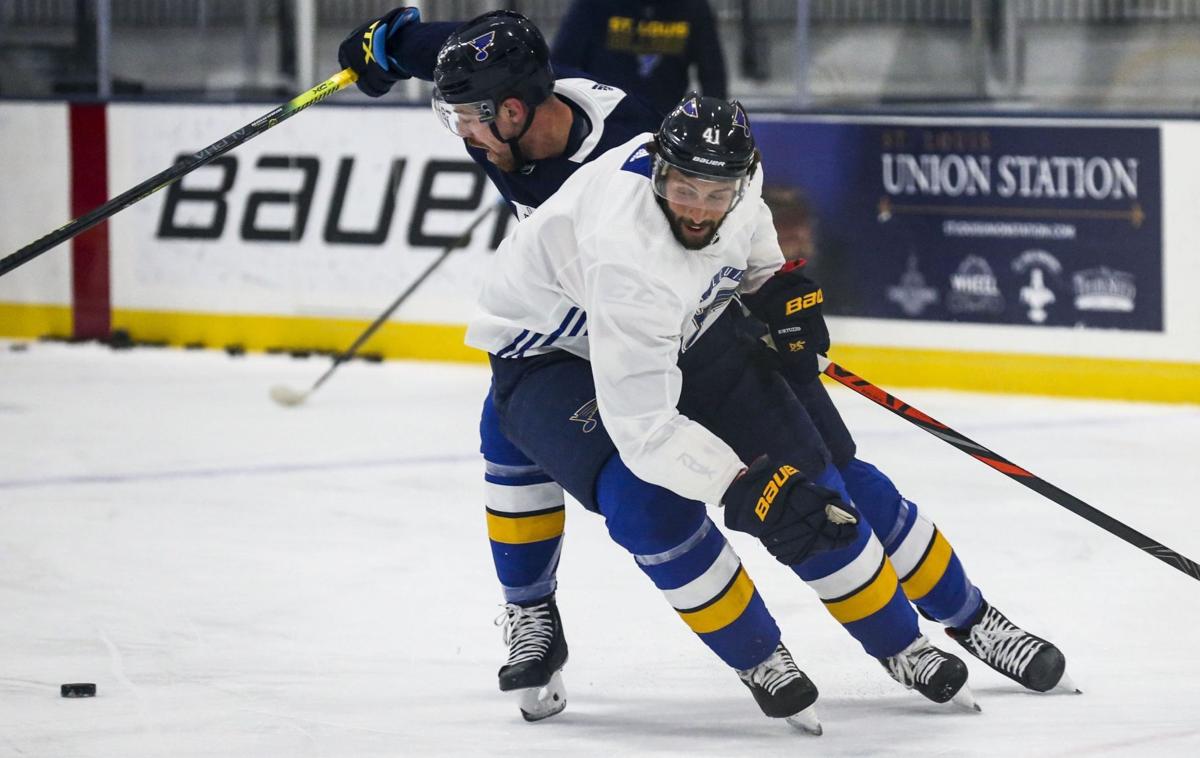 What of the turning points of the 2018-19 Stanley Cup season for the Blues, whether real or imagined, took place on the team's practice rink, when teammates Robert Bortuzzo and Zach Sanford got in a fight. 
Bortuzzo had much more experience as a fighter and got the better of Sanford before the two were separated. About the same time, the Blues went on a long win streak that pushed them back into the playoffs and eventually to the Stanley Cup. 
So, with the team struggling this season and the chances for a playoff spot growing dim -- 27 percent at hockeyviz.com, 18 percent at moneypuck.com -- maybe what the team needs is another fight between Bortuzzo and Sanford.
"We've joked around about it a little bit," Sanford said Thursday, "but I don't think either of us are planning on fighting. I don't know that I'd call that last one much of a fight. It was more me getting my a-- kicked. But we'd like to turn it around without having to do something like that."
The Blues got their first positive sign of life on Wednesday when they beat Vegas 3-1 at Enterprise Center. The Blues were 0-6-1 in their previous seven games and have slipped into fifth place in the West Division. The Blues are three points behind fourth-place Arizona, and the Coyotes have played one more game. The Blues have a back-to-back set of games with Minnesota starting on Friday at Enterprise. Seven of the team's final 17 games are with Minnesota, which sits in third place, 10 points ahead of the Blues.
The Blues had an optional skate on Thursday at Centene Community Ice Center. Jake Walman and Jordan Kyrou were the only players who saw action on Wednesday along with the ice, along with the healthy scratches from the night before and the taxi squad. Injured Mackenzie MacEachern, who had skated with the taxi squad on Wednesday, wasn't on the ice.
And, after breaking the team's winless streak by having their morning skate at Centene rather than Enterprise, the team will do that again on Friday.