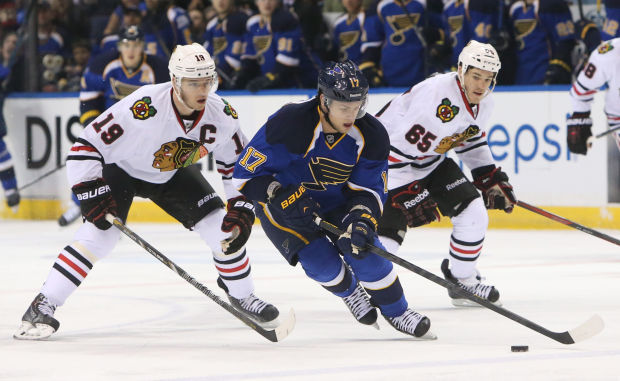 The Blues and Vladimir Sobotka now know when they are scheduled to meet for the forward's arbitration case.
The NHL Players' Association released the schedule of hearings on Wednesday, and the Blues and Sobotka are on the docket July 21.
Sobotka, 27, is a restricted free agent who is coming off a three-year, $3.9 million contract. In 2013-14, he netted a career-high nine goals and 33 points and led the league in face-off winning percentage (61.9).
Sobotka had arbitration rights but declined to exercise them by the July 5 deadline. One day later, the Blues notified the NHL that the team was using its option of taking Sobotka to club-elected arbitration. 
Since the negotiations are now headed toward arbitration, Sobotka is ineligible to receive an offer sheet from an outside team.
The Blues and Sobotka's camp can continue to work on a deal for the forward. The only problem? The club may not be exactly sure who is representing Sobotka these days.
In March, Sobotka switched to super agent Stephen Bartlett of Sports Consulting Group, leaving behind longtime agent Petr Svoboda. The Blues had been in contract discussions with Bartlett the past four months.
But on Wednesday, Bartlett confirmed to the Post-Dispatch that Sobotka has informed him that he is changing agents. It is not yet known who is representing Sobotka, who did not immediately return a text message.