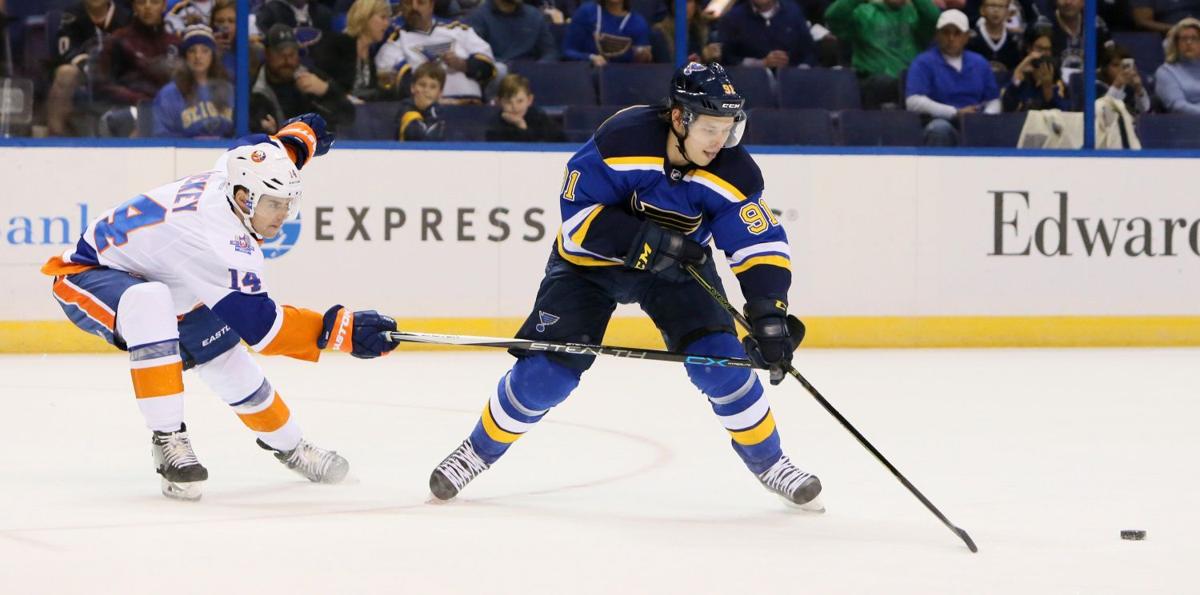 Perhaps it started just after the Blues made Vladimir Tarasenko the No. 16 overall pick in the 2010 draft.
A Russian player whom Blues fans knew little about at the time, former director of amateur scouting Jarmo Kekalainen tried to give everyone a picture of Tarasenko's style.
"He's a tank," Kekalainen said.
From then on, St. Louisans began to call Tarasenko "Tank." Back then, even teammates were using that nickname. But they soon found out he wasn't fond of it, leading some to call him "Frank," a reference to the character "Frank the Tank" from the movie "Old School."
Well, as Tarasenko has ascended into one of the NHL's top players over the past four seasons, "Frank" has faded, too. As it turns out, Tarasenko isn't fond of nicknames in general and would prefer to be called "Vladimir" or "Vladi" or even "Vova."
Vova is the shortened version of Vladimir, like Mike is to Michael. 
"My point, in Russia, nicknames are like (for) dogs," Tarasenko said recently. "Dogs can have a nickname. Nobody use nicknames (for people) in Russia. We use names. You're supposed to respect their names. Looks more smart if you use the names."
But beyond the distaste for nicknames, Tarasenko has a well-thought-out reason for opposing "Tank." 
"Tank, for me, I know a lot of stuff about the war because it's really big in Russia," Tarasenko said. "It's power and just go through everybody, but I don't want to use it because ... we lost like almost 20 million. My grandparents, they were there. My grandpa's father make the tanks probably. So I don't really want to see some jokes about war or nicknames."