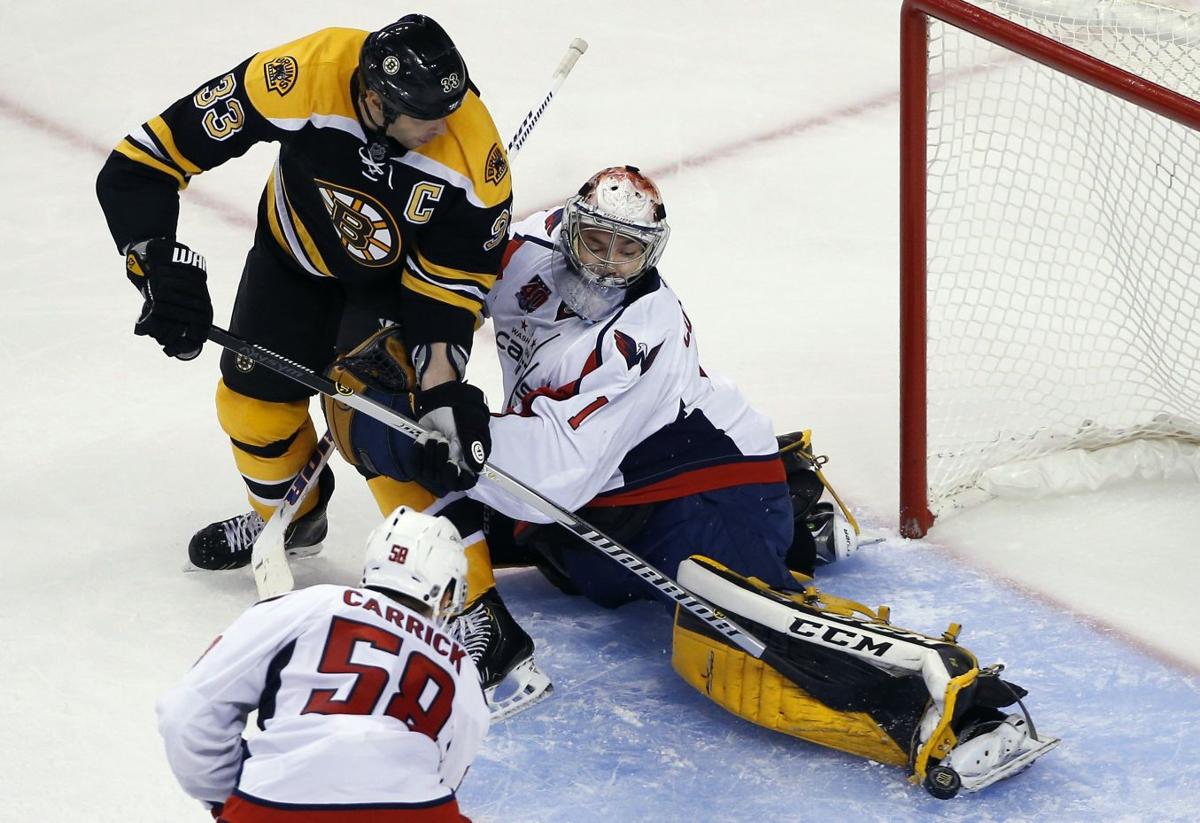 With their goalie situation in disarray, the Blues called up Pheonix Copley from Chicago of the AHL on Friday morning.
The Blues play at Winnipeg on Saturday afternoon. Coach Ken Hitchcock has not named a starting goalie for that game, but this much is known: Thursday night starter Jake Allen, who was pulled twice from the Blues' 7-3 loss to Washington, will not be on the trip to Winnipeg. 
"I don't want to make a mountain out of a molehill," Blues general manager Doug Armstrong said after practice on Friday. "Jake is not going to join us on the trip to Winnipeg. We're going to give him a day to reset. ... Jake's struggling right now and I made a decision last night that I think taking a day away, and getting a total reset, he could get a reset traveling with the team, but I wanted a complete reset and then we come back on Sunday, he's back in the net and he's ready to go. To me it's not a huge story; he's going to take a day to get a reset with his family, he just had a young baby, but the play needs to improve and I want to give him a fresh start."
Armstrong said that he hasn't lost confidence in Allen, despite the recent results.
"I'm not naive," Armstrong said. "He's going through a tough stretch. I think being part of any organization is you're there through the thick and thin times and these are the thin times -- or maybe they're thick, I'm not sure -- but we have faith in him. I've talked to him about our faith in him but the reality is, and we all understand this, it's professional sports and you're judged by what happens every night and I think a reset is going to be very good for him right now. I know the players haven't lost faith or trust in him and we haven't, but to continue down the path without some type of conclusion to what we're going through didn't seem appropriate."
The Blues had an open spot on the roster and didn't have to make a corresponding move to add Copley. They apparently will carry three goalies in the short term.
Coach Ken Hitchcock said who would start on Saturday hasn't been determined.
"We've got to consider it, we've got to look at every angle," he said. "He knows that building, he was just playing there. I'll talk it over with Doug, talk it over with the coaches, we'll certainly look at every angle now."
Copley, 25, is ninth in the AHL in goals-against average at 2.32 and ninth in save percentage at .920. He has an 11-4-2 record.
Copley, who is 6-foot-3 and 190 pounds, was briefly with the Blues last season. He allowed one goal in 24:26 after coming in as a substitute. Copley came to the Blues with Troy Brouwer in the July 2015 trade that sent T.J. Oshie to the Washington Capitals. 
The Blues needed to do something because Allen is going through a serious slump, having been pulled from three consecutive games and four of his past six.
The Blues are 25th in the league in goals-against average at 3.03. Allen is at 2.85 with an .897 save percentage. Carter Hutton has a 2.80 goals-against with an .892 save percentage. 
If the Blues were looking to get Copley in a game, Saturday against Winnipeg is the time to do it. Their next two games before the All-Star break are against Pittsburgh and Minnesota, two of the top four teams in the league and probably not the place a team would want to start a goalie with less than a half hour of NHL experience.
Copley showed up about halfway through practice after flying in from Grand Rapids, where the Wolves were playing. He faced only a few shots in practice and Hitchcock said he didn't even realize that Copley had joined practice until told by reporters. "I was watching the power play," he said.
Elsewhere on the ice, the Blues flopped David Perron and Vladimir Tarasenko, moving Tarasenko on to a line with Robby Fabbri and Patrik Berglund and putting Perron with Dmitrij Jaskin and Jori Lehtera.
The latest STL Blues hockey news, NHL headlines, scores, standings and rosters.