There was sheer madness in the closing minutes Friday at Enterprise Center. Nothing like the madness that engulfed Game 3 on Wednesday — the Hand Pass game. But madness, nonetheless.
Just ask rookie goalie Jordan Binnington, who stood strong in the frantic final 2 minutes 2 seconds of play with San Jose counterpart Martin Jones on the bench, the Sharks' net empty, and six attackers on the ice for the visiting team.
"I'm just trying to stay strong and obviously close it out," Binnington said. "After last game, especially. The team did a great job in front of me, battling hard, competing, staying disciplined. Faceoffs were huge, and boys were blocking shots everywhere.
"It's just madness, and you hope for the best and try to close the door."
Unlike Wednesday, when the Blues yielded a goal with 61 seconds left in regulation in what became a crushing 5-4 overtime loss, Binnington and the Blues conquered the madness.
Getting first-period goals from Ivan Barbashev and Tyler Bozak, the Blues held off the San Jose "Don't Call Us Lucky" Sharks, 2-1 in Game 4 of the Western Conference finals.
Each of the Blues' three series have taken on a life of their own. But once again, for the third series in a row, they find themselves tied at 2-2. Game 5 is Sunday at the SAP Center.
Now just two victories removed from their first Stanley Cup finals appearance since 1970, the Blues feel if they play their game they can win this series.
"Oh definitely," coach Craig Berube said. "It's a close series for sure. They're a really good hockey team. You gotta play really well against them."
Berube liked the Blues' first period. Barbashev scored his first NHL playoff goal just 35 seconds in as the Blues came out flying. They had five prime scoring chances in the opening five minutes but only one goal to show for it.
But if there were any doubts about a "Hand Pass" hangover from Game 3, when a blown call on an illegal hand pass by Timo Meier led to the game-winning goal by the Sharks, the Blues dispelled that early.
"It starts with our head coach," Brayden Schenn said. " 'Chief' (Berube) came in, said don't worry about it, move on. Come to the rink the next day with a smile on your face, and guys did that. You can look at it two ways: You can come here and mope around and say, 'We got screwed,' or you can turn the page and move on, and I think that's what we did."
They turned the page, and they made it 2-0 late in the first period when Bozak scored a power-play goal with Meier sent off for hooking Ryan O'Reilly.
Vladimir Tarasenko rifled a wrist shot that Jones stopped but couldn't control. The puck was loose in front of the net, where Pat Maroon and Bozak whacked away furiously until there it was — the puck was in the back of the net and the goal light on.
It was Bozak's fourth goal of the postseason and his second postseason game-winner. And after an 0-for-18 power-play slump it made two power-play goals in two games for a reconfigured power-play unit.
"A good faceoff win by 'O'Ry,' " Bozak said. "We were stressing we had to get more pucks on net with traffic, and we kind of passed it around the outside a little too much. Great shot by Vladi. Patty made a tip, a loose puck in front. I'm kind of lucky it ended up on my stick and went in."
But after that strong first period, San Jose gradually took command of play, much to the chagrin of Berube.
"We gotta do a better job of not allowing them to take control of the game that way," he said. "I thought in the second period we just sat back too much. We didn't play aggressive enough in the second period."
A period of 4-on-4 play midway through the second looked more like a San Jose power play. And for about 3 ½ minutes late in the second period, the Blues just couldn't get the puck out of their own zone.
The official game stats showed defenseman Jay Bouwmeester was on the ice for a whopping 3:47 during that stretch. The oldest Blues player at age 35, Bouwmeester undoubtedly slept well Friday night.
Things didn't change much for the Blues in the third period. San Jose kept pressuring, the Blues sat back, and then Tomas Hertl cut the lead in half with his first goal — and his first point — of the series. It was undoubtedly a goal Binnington would like to have back, with Brent Burns' shot trickling through his legs and Hertl getting behind Binnington to tap it in.
Otherwise, Binnington was strong all night, especially when the madness hit.
"As soon as people start doubting him, he pulls another sick performance," David Perron said. "We maybe relied on him a little too much the last two periods. That's something we can look at, but right now we're happy with the win and the result."
Well, Binnington did allow a total of 12 goals in Games 1-3 of the series, causing some observers to wonder if he was tiring with the strain of three series' worth of intense playoff hockey. He didn't look tired Friday, stopping 29 of 30 shots to register his 10th win of this postseason.
That set a Blues playoff record, held previously at nine games by Brian Elliott (2016) and Roman Turek (2001) — and by Binnington before Friday.
"That's a great honor, obviously," Binnington said. "I'm having a lot of fun back here playing with this team and they're doing a great job. They limited chances tonight. I think we played a complete game, so I just try do to my job."
San Jose had 73 total shot attempts to 35 for the Blues. But the Blues blocked 21 of those Sharks shots, their third-highest total of this postseason. And Binnington gets at least two more chances to pad that record win total.
Blues and Sharks skate in game 4 of the semifinals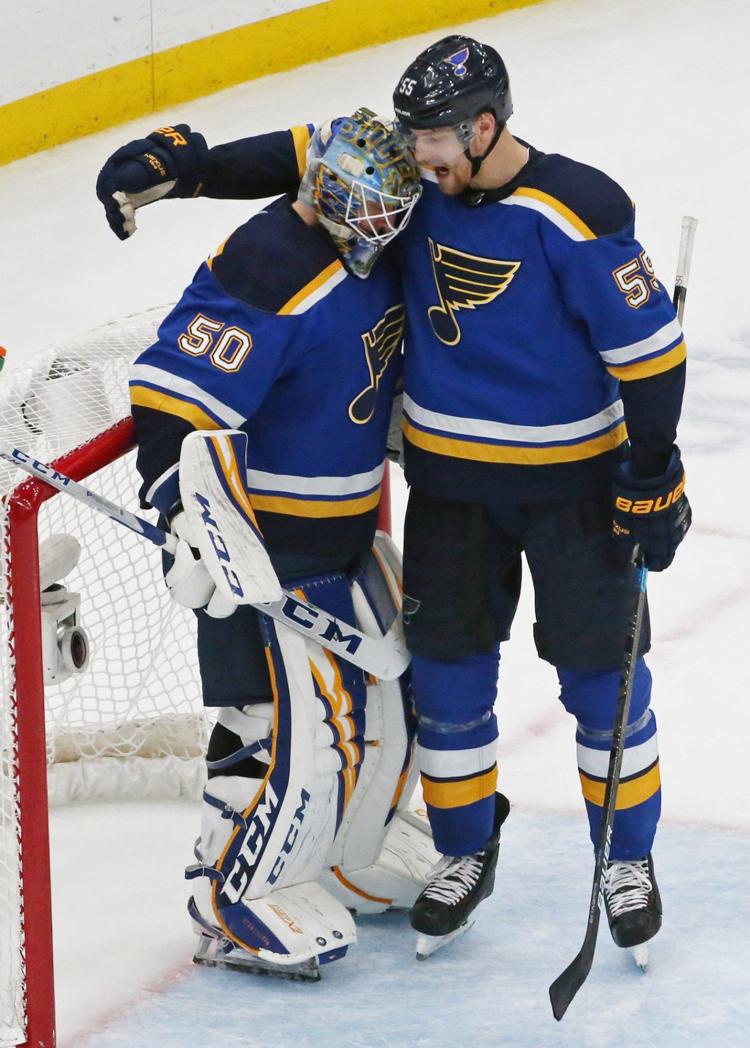 Blues look to redeem in Game 4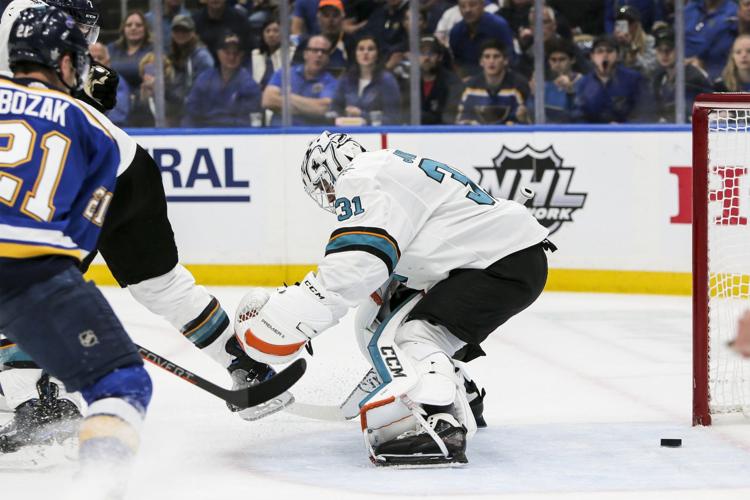 Blues look to redeem in Game 4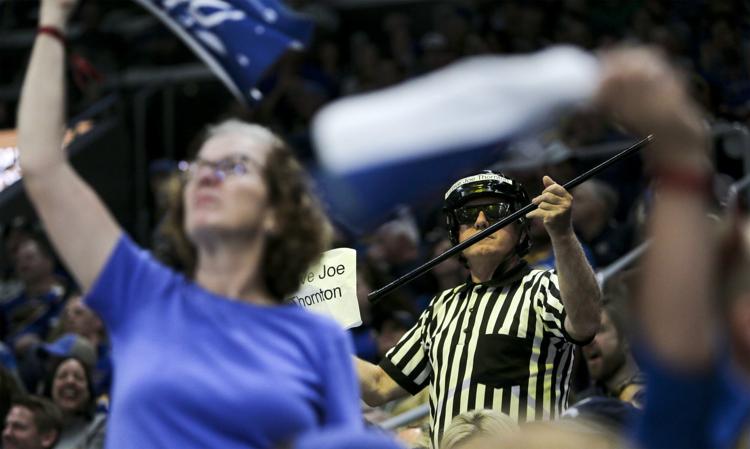 Blues look to redeem in Game 4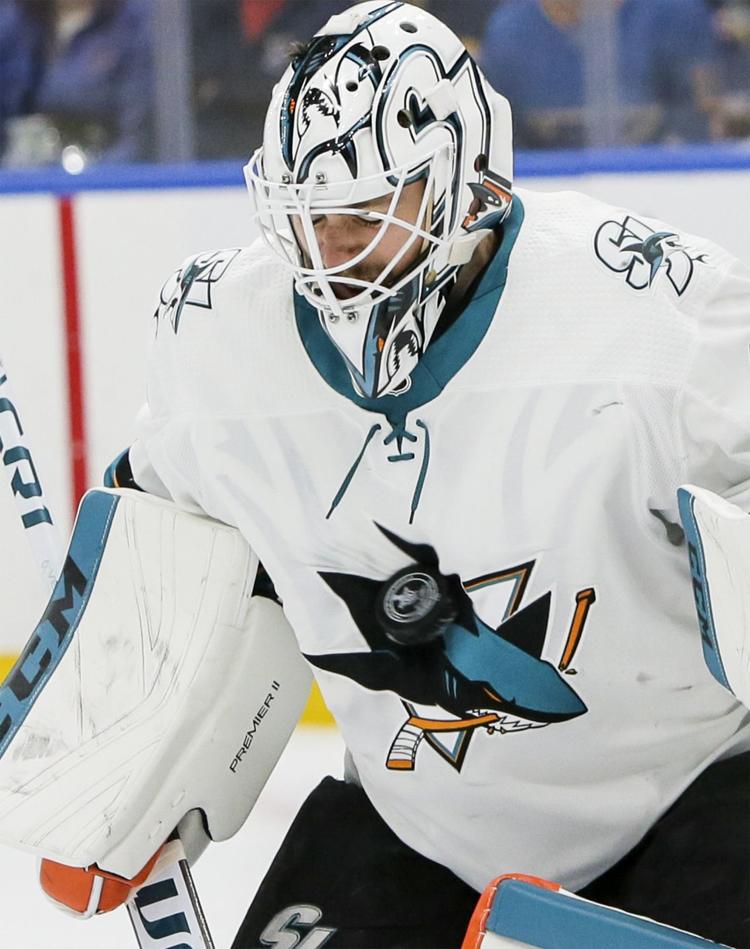 Blues look to redeem in Game 4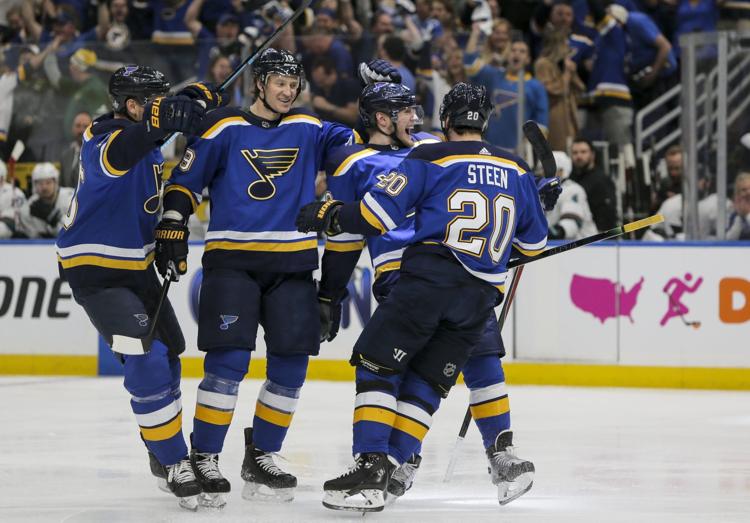 Blues and Sharks skate in game 4 of the semifinals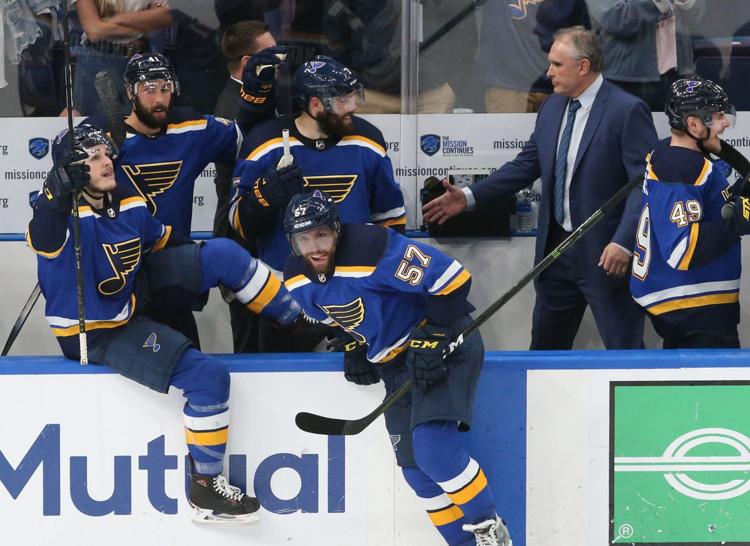 Blues look to redeem in Game 4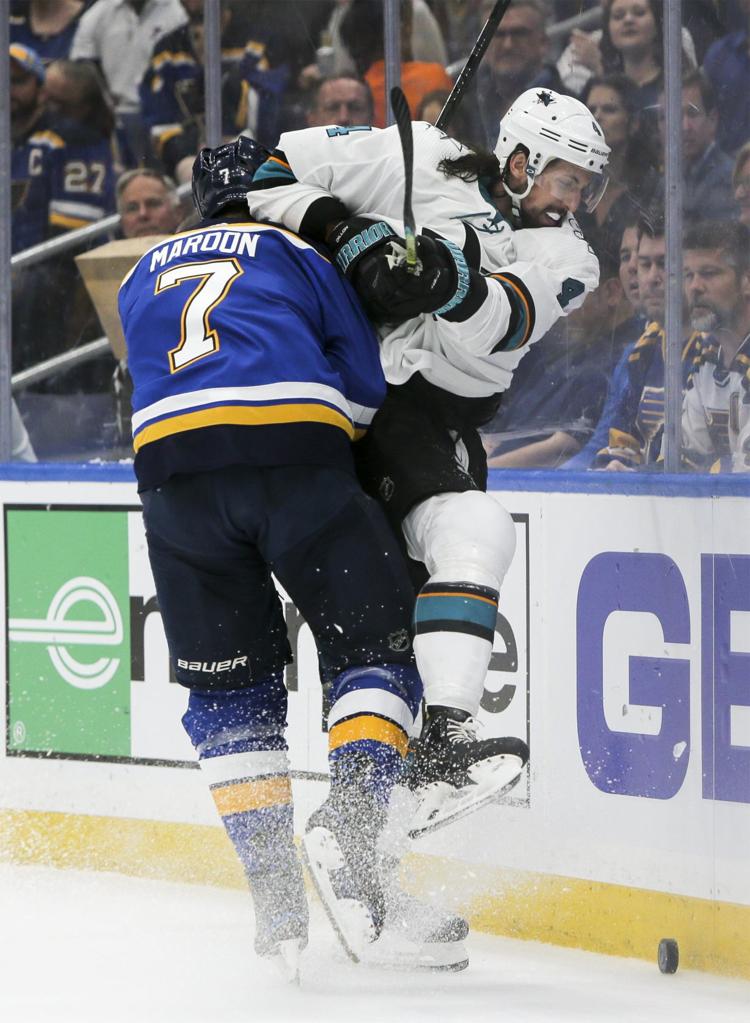 Blues look to redeem in Game 4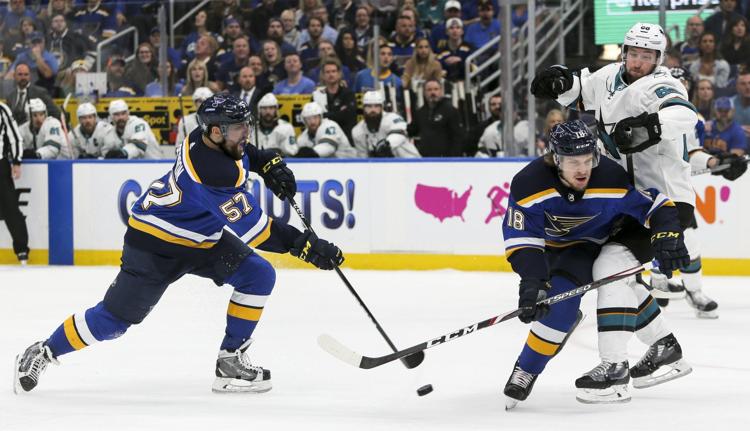 Blues and Sharks skate in game 4 of the semifinals
Blues look to redeem in Game 4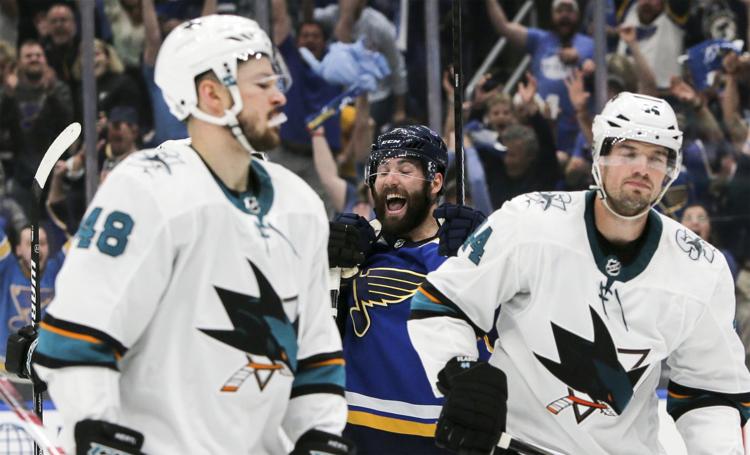 Blues look to redeem in Game 4
Blues look to redeem in Game 4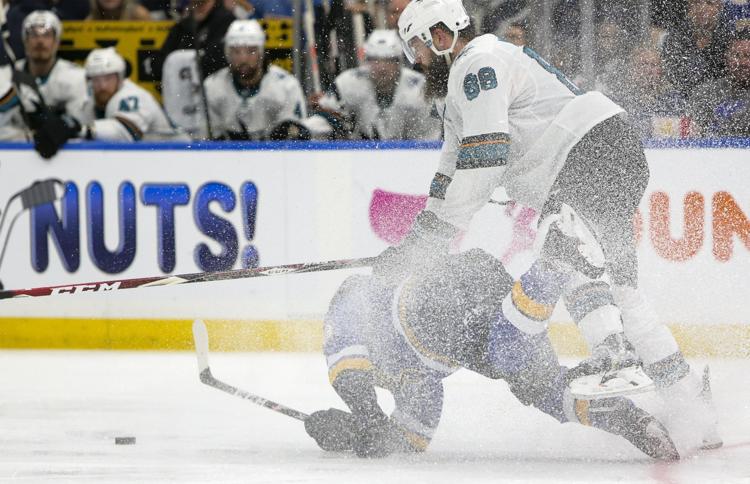 Blues and Sharks skate in game 4 of the semifinals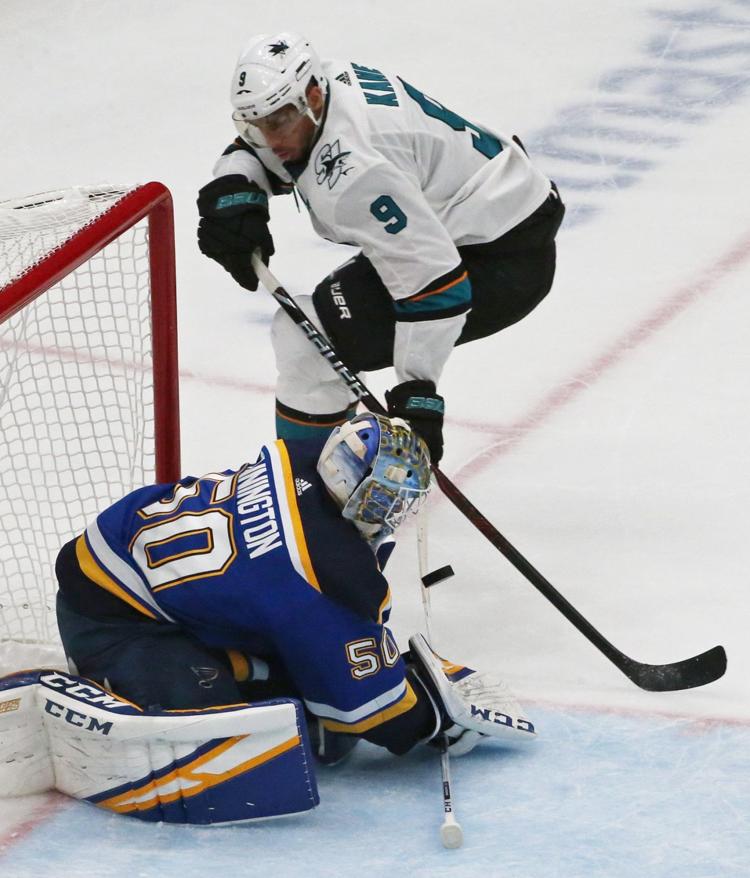 Blues and Sharks skate in game 4 of the semifinals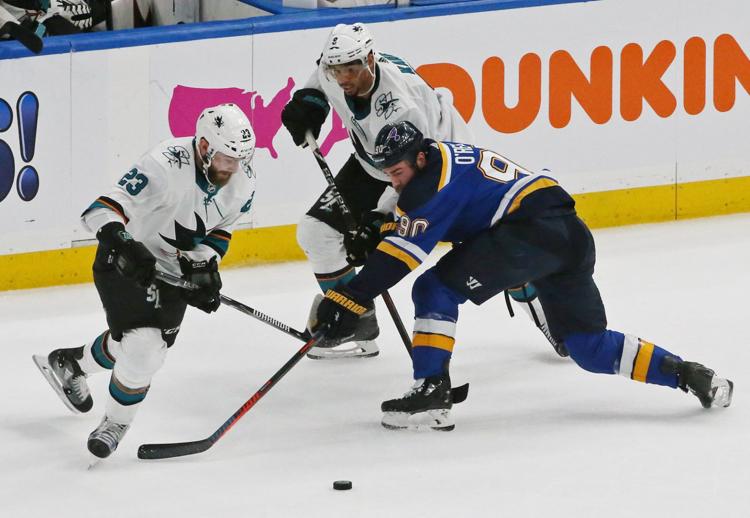 Blues V Sharks Game 4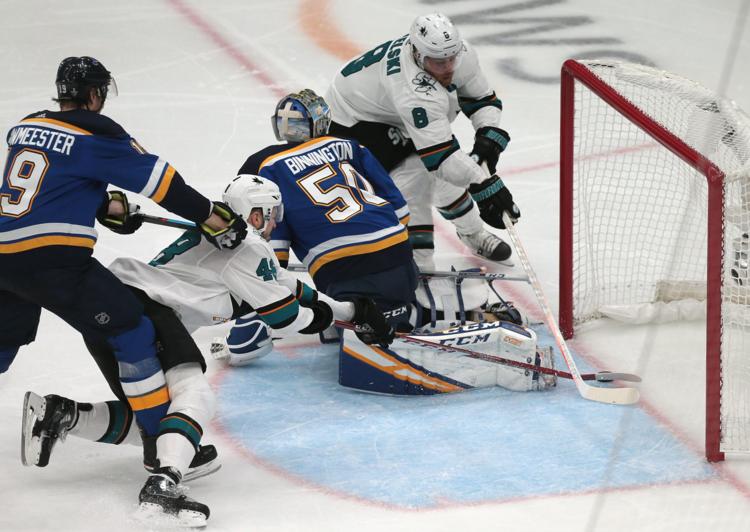 Blues V Sharks Game 4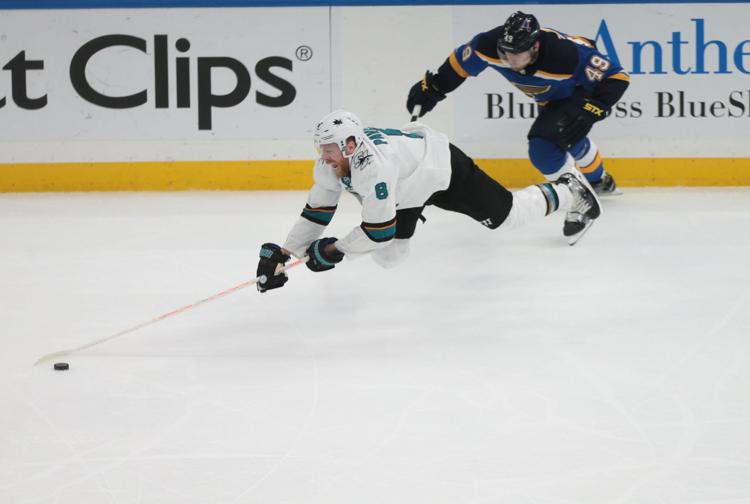 Blues and Sharks skate in game 4 of the semifinals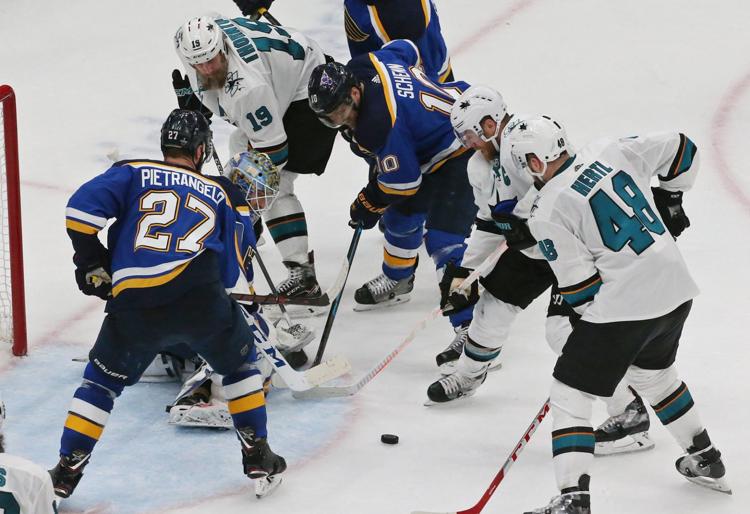 Blues V Sharks Game 4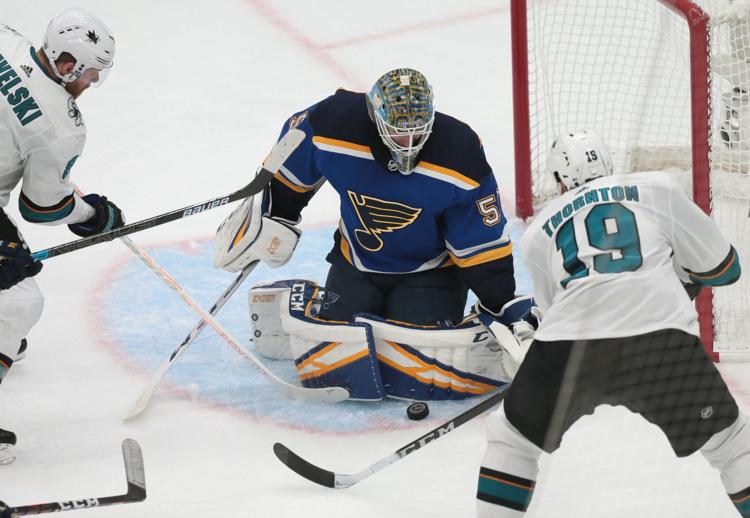 Blues V Sharks Game 4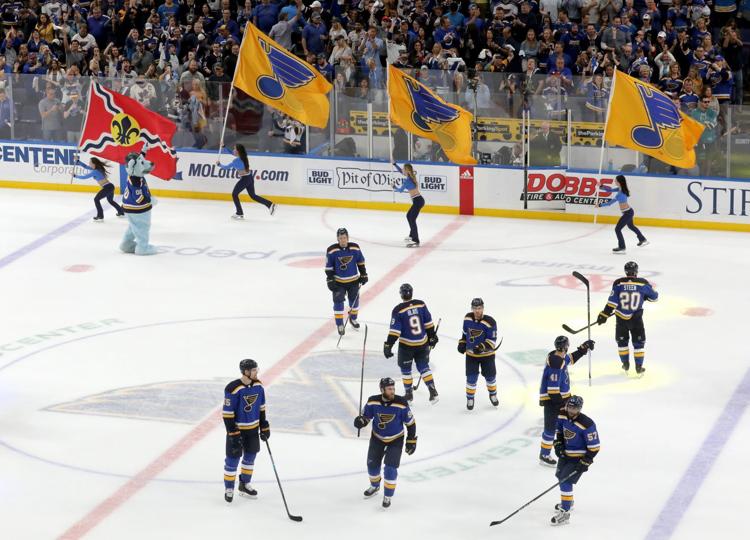 Blues V Sharks Game 4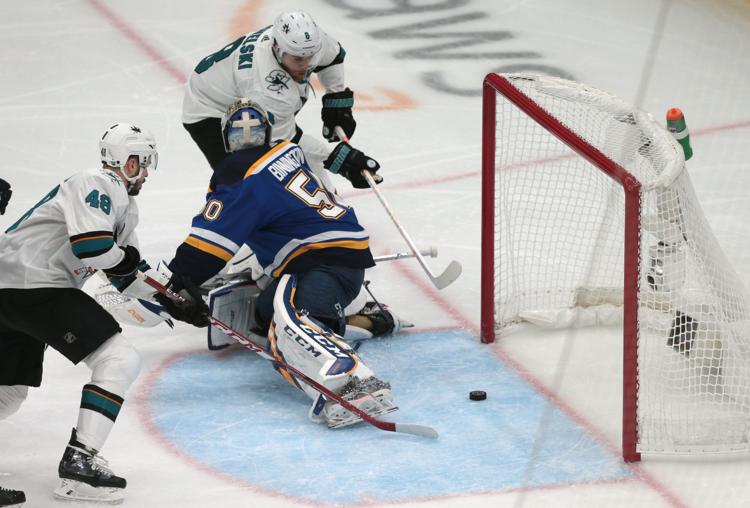 Blues V Sharks Game 4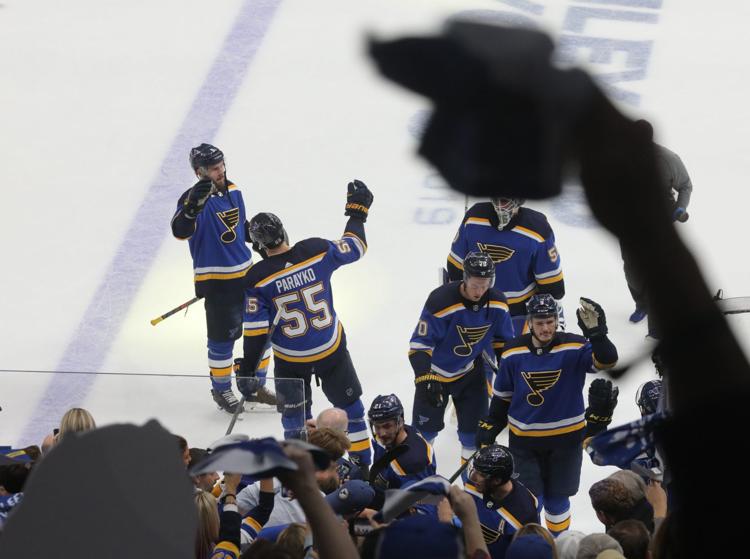 Blues V Sharks Game 4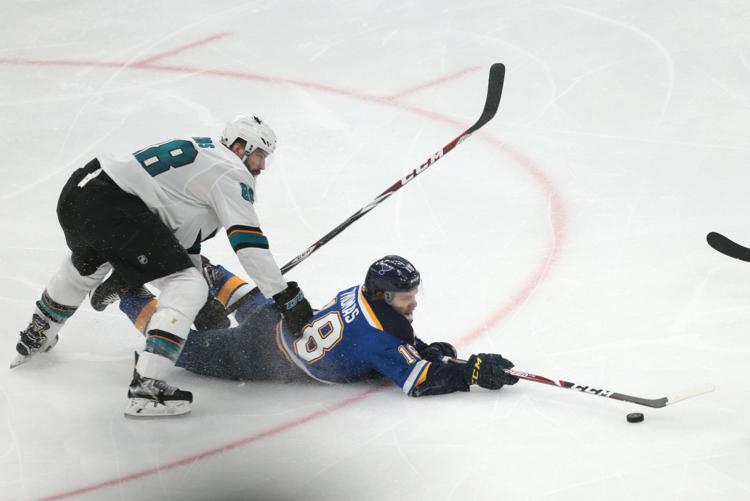 Blues and Sharks skate in game 4 of the semifinals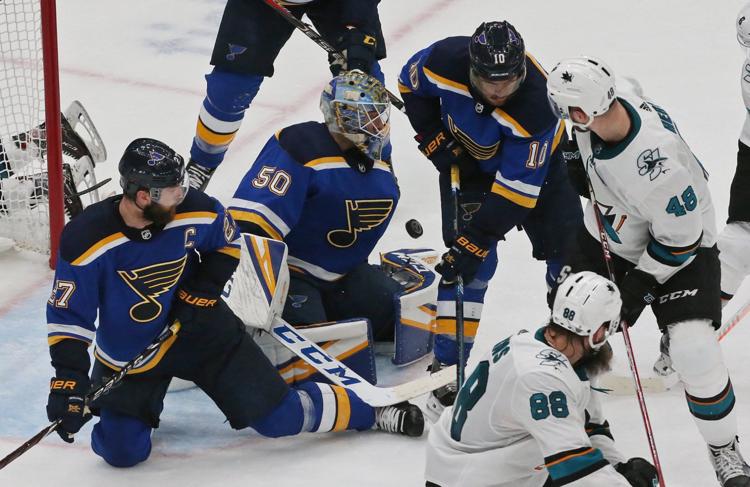 Blues and Sharks skate in game 4 of the semifinals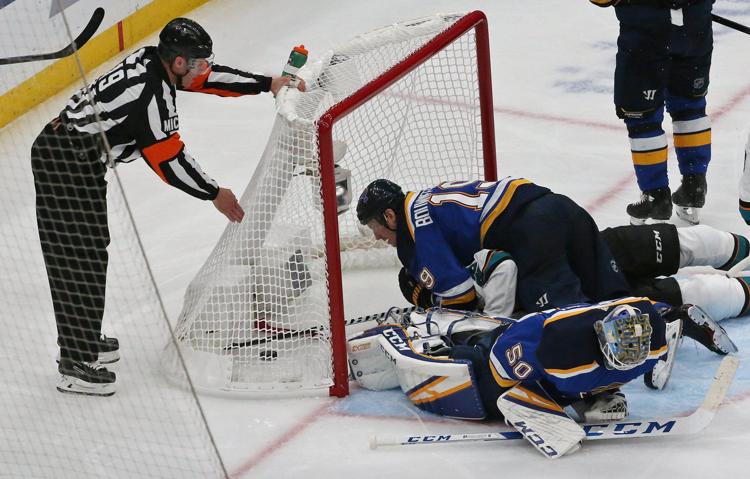 Blues and Sharks skate in game 4 of the semifinals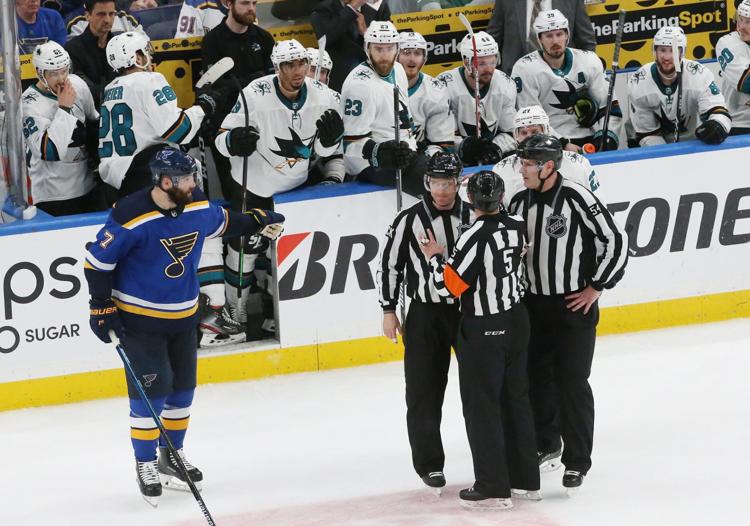 Blues and Sharks skate in game 4 of the semifinals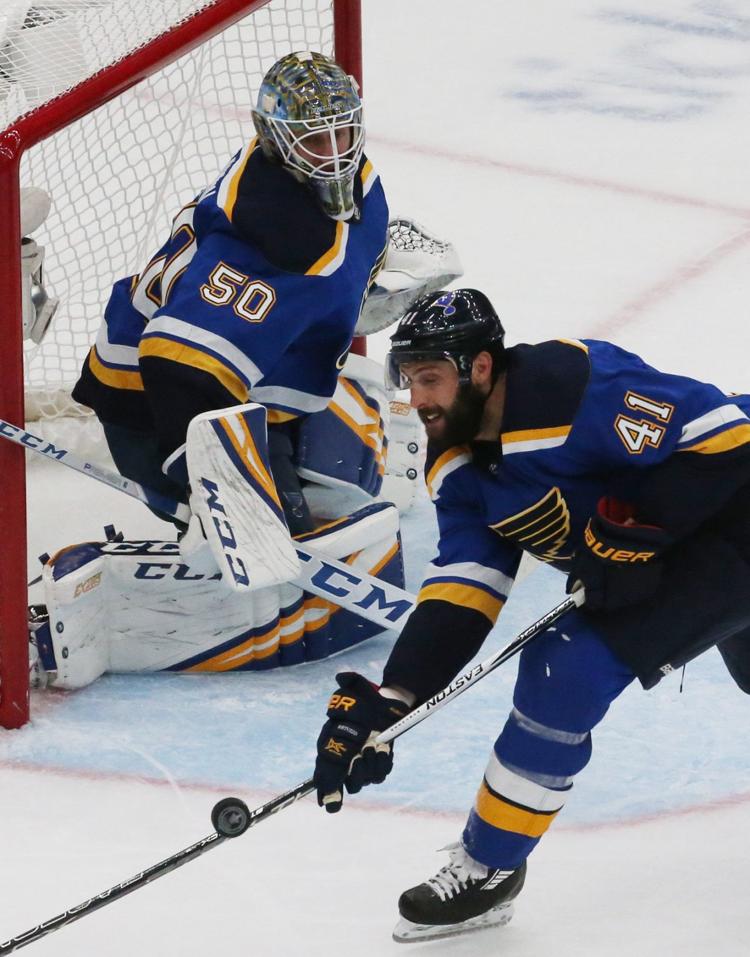 Blues V Sharks Game 4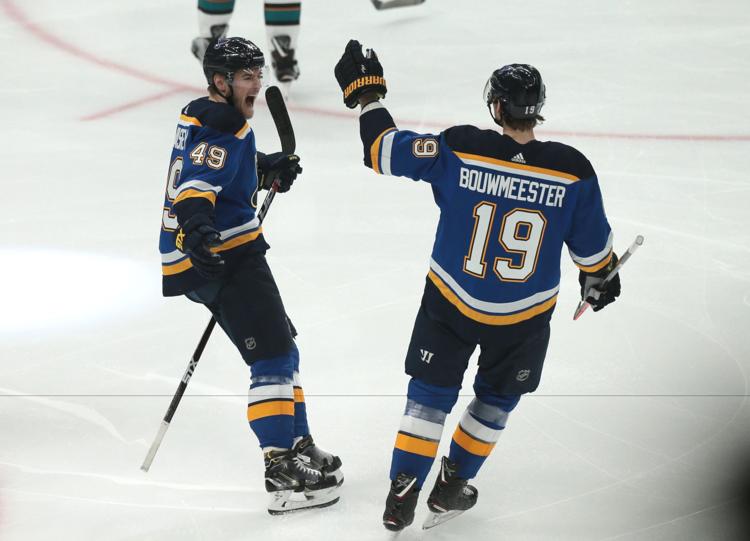 Blues and Sharks skate in game 4 of the semifinals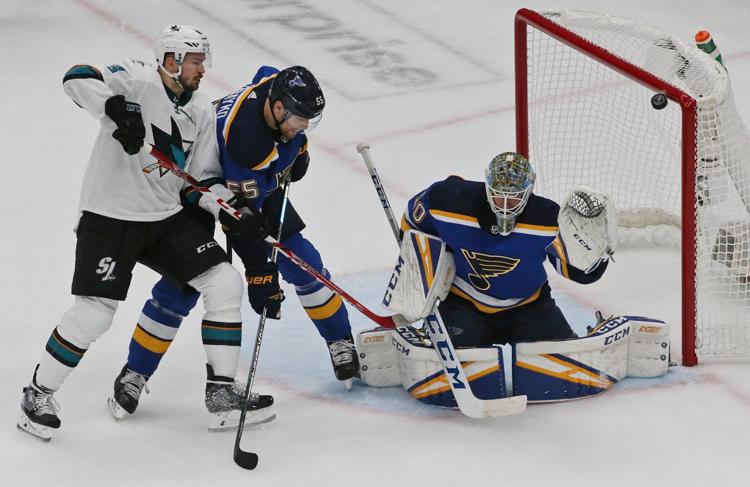 Blues and Sharks skate in game 4 of the semifinals (copy)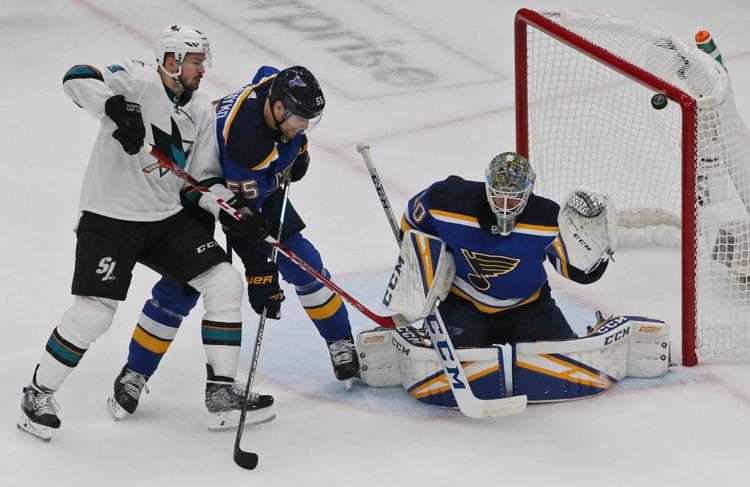 Blues V Sharks Game 4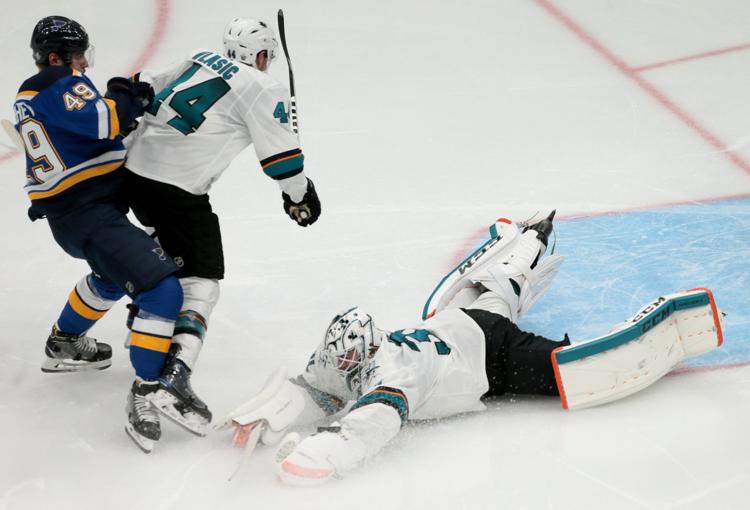 Blues and Sharks skate in game 4 of the semifinals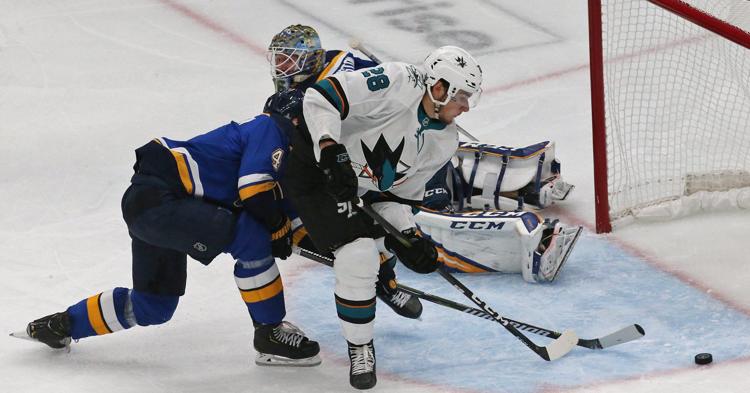 Blues V Sharks Game 4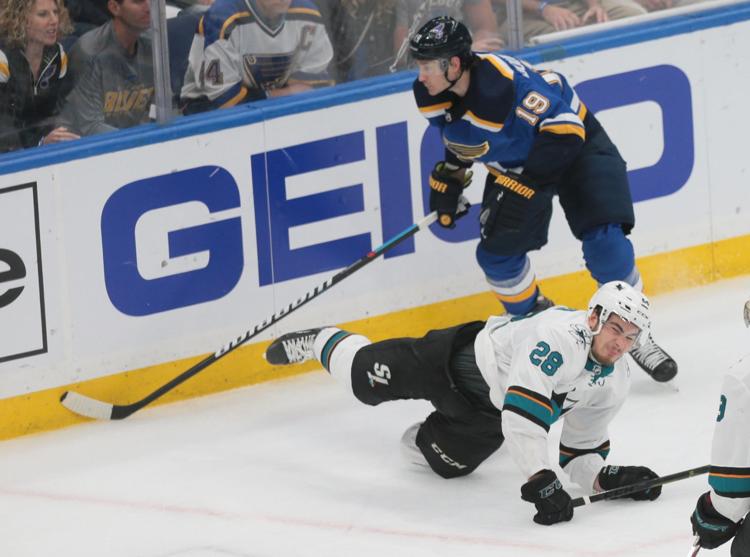 Blues V Sharks Game 4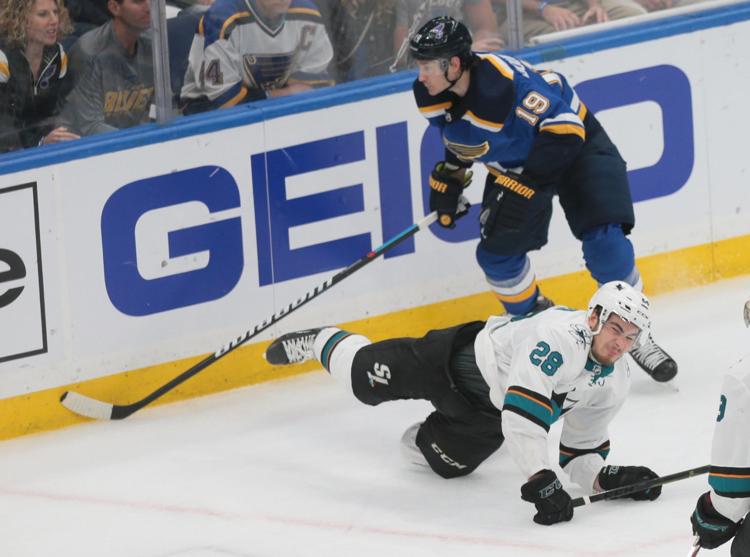 Blues look to redeem in Game 4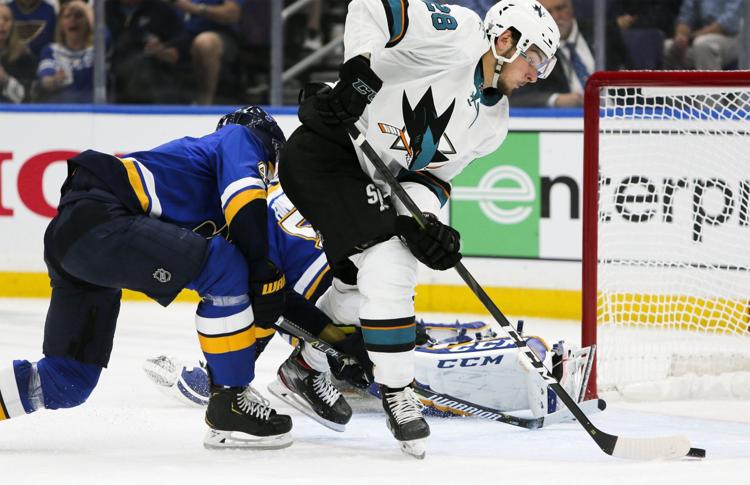 Blues V Sharks Game 4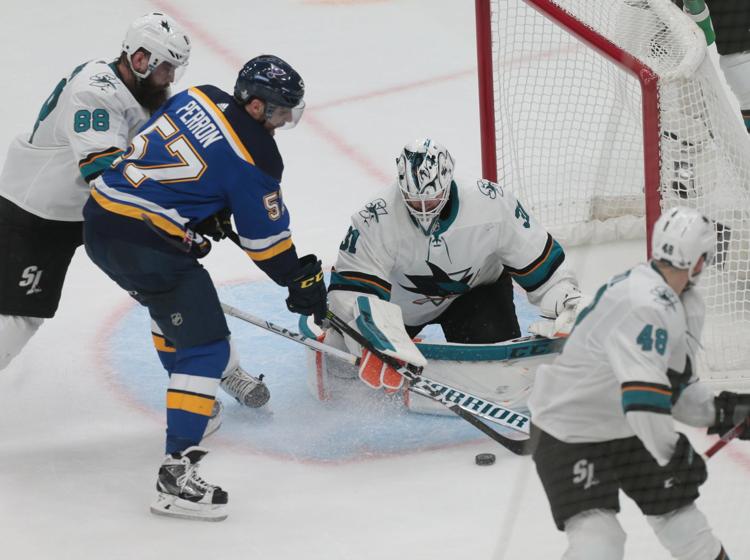 Blues and Sharks skate in game 4 of the semifinals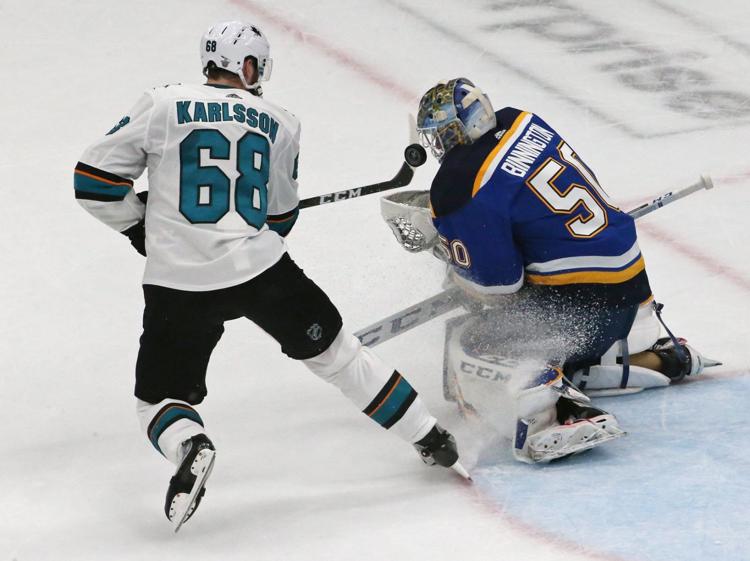 Blues V Sharks Game 4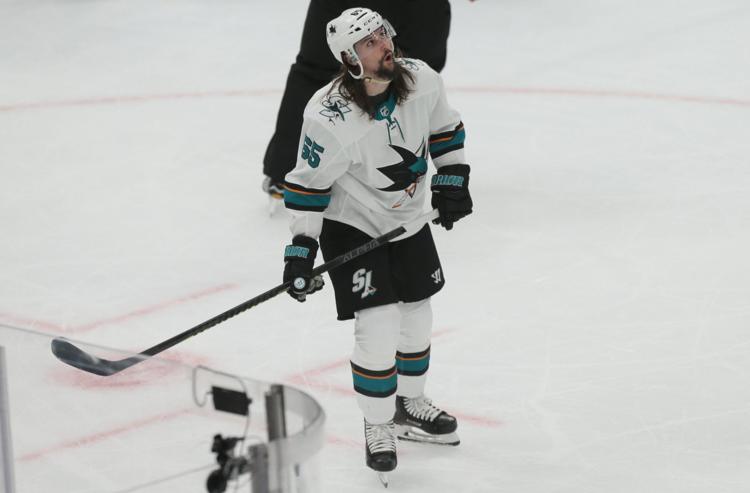 Blues V Sharks Game 4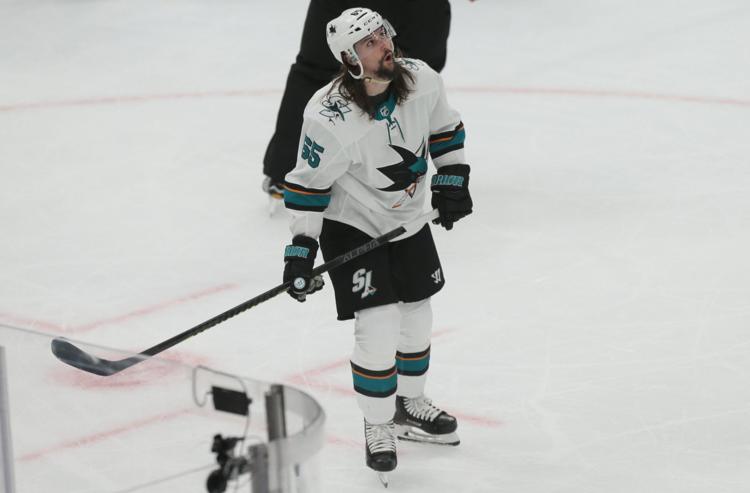 Blues look to redeem in Game 4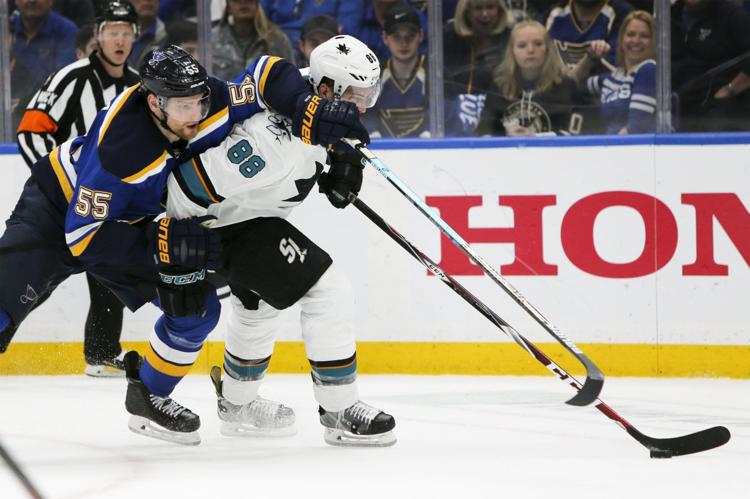 Blues V Sharks Game 4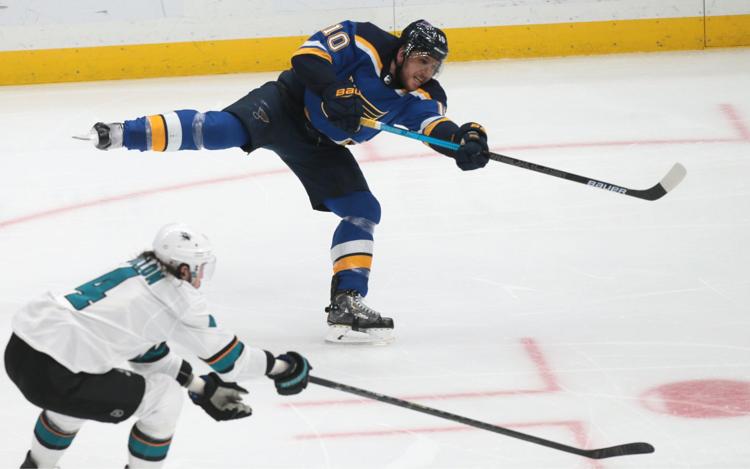 Blues and Sharks skate in game 4 of the semifinals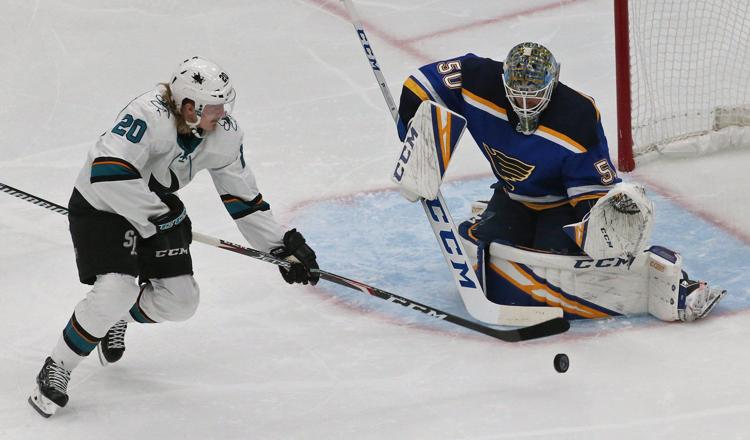 Blues V Sharks Game 4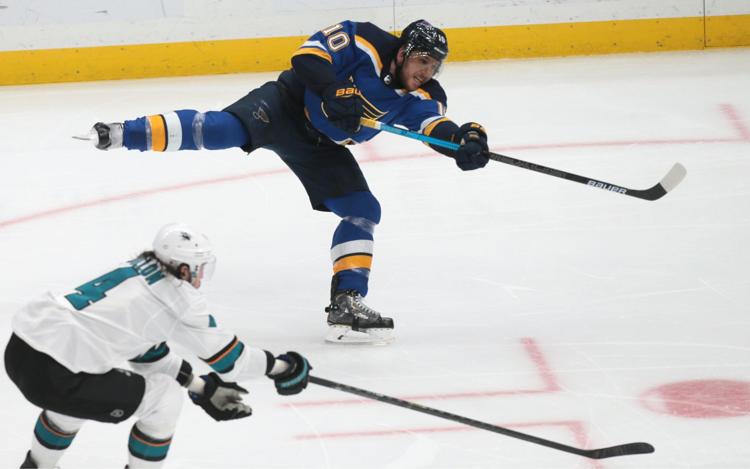 Blues look to redeem in Game 4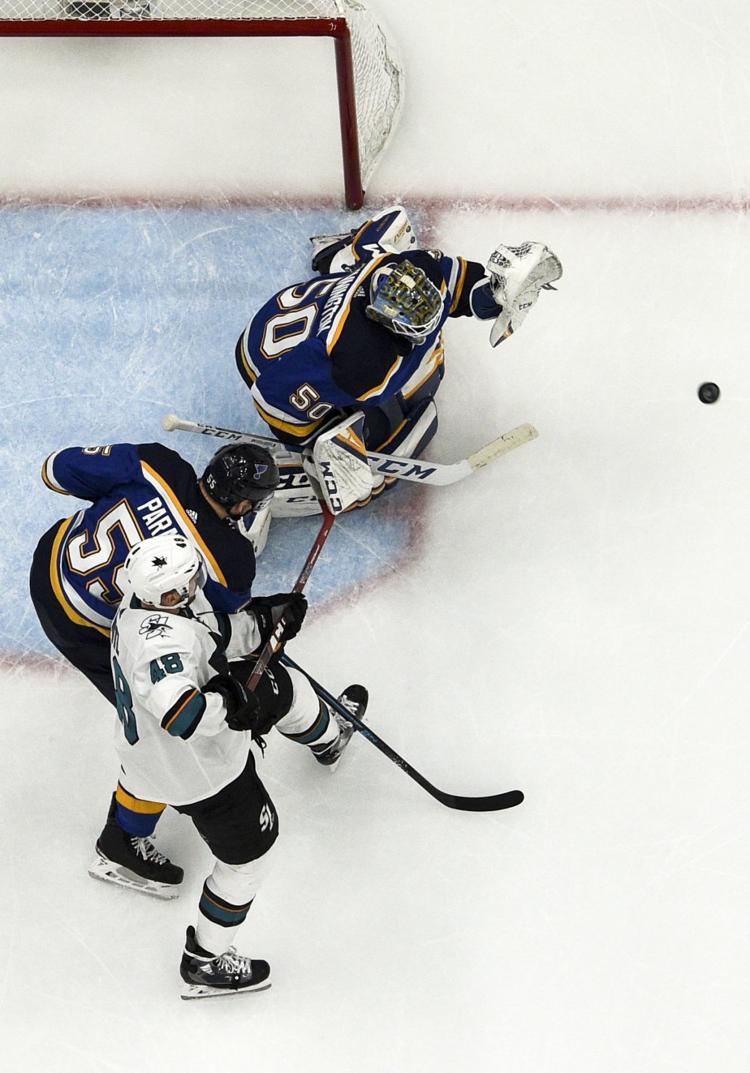 Blues and Sharks skate in game 4 of the semifinals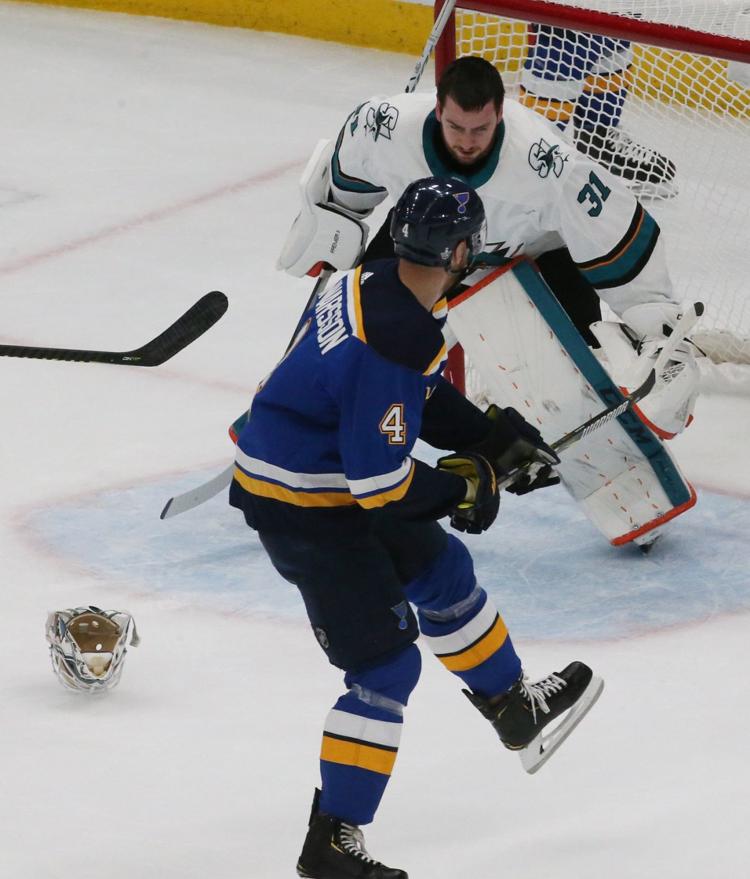 Blues V Sharks Game 4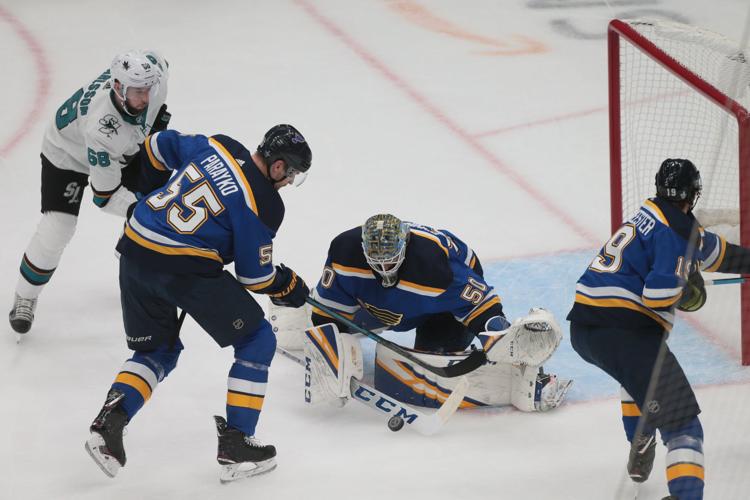 Blues and Sharks skate in game 4 of the semifinals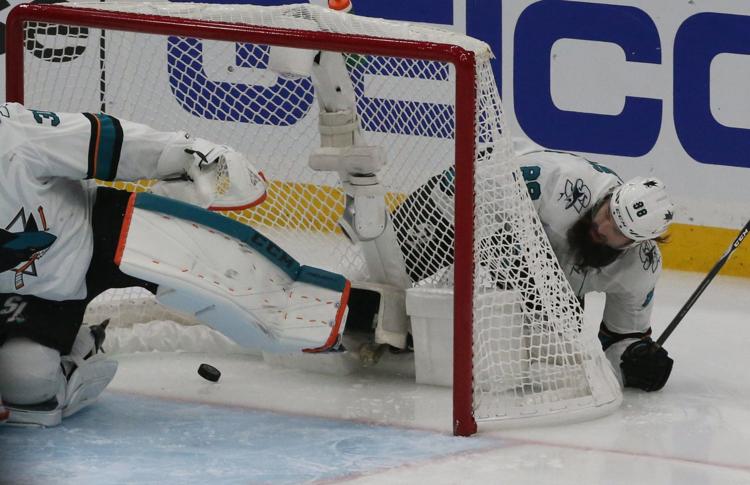 Blues V Sharks Game 4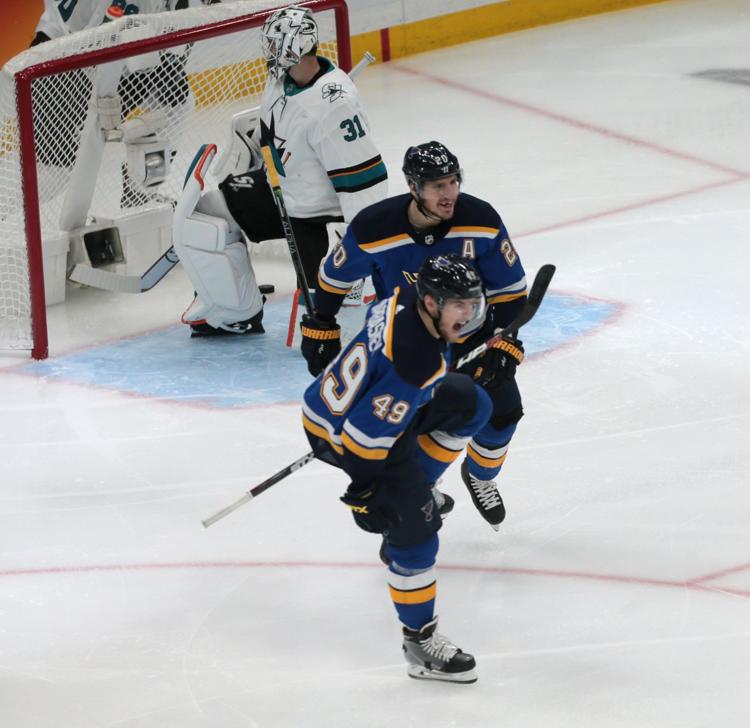 Blues look to redeem in Game 4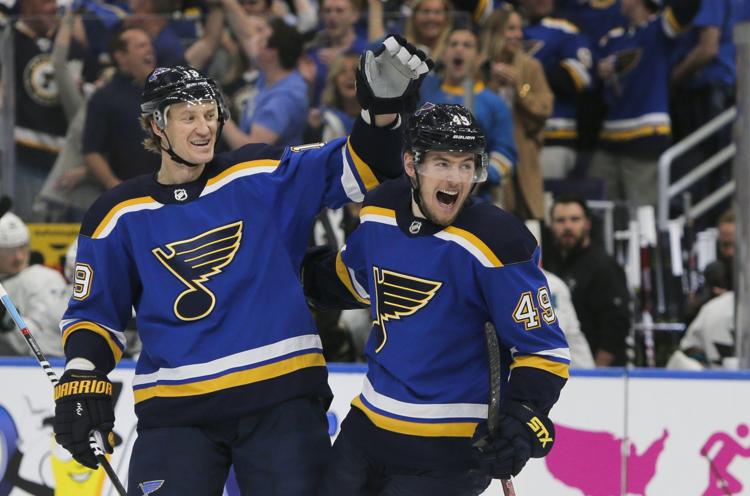 Blues look to redeem in Game 4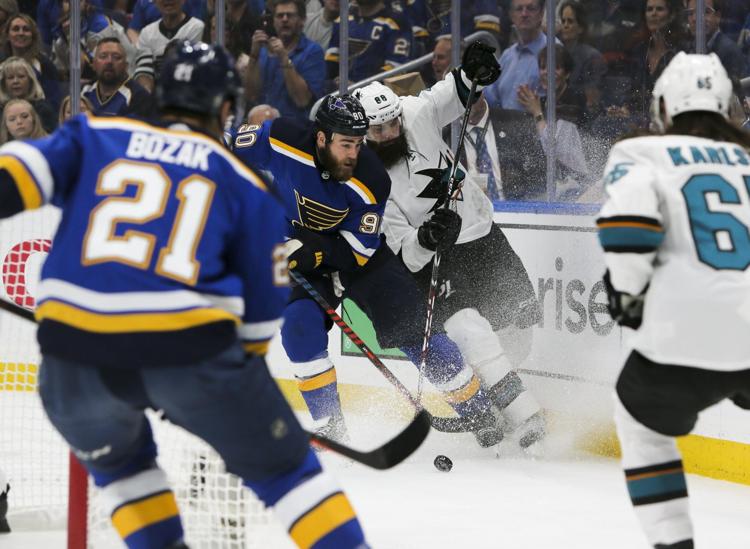 Blues V Sharks Game 4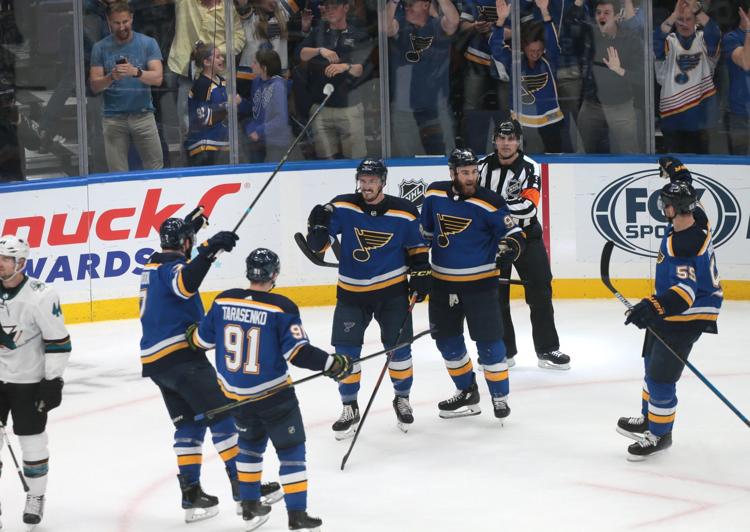 Blues V Sharks Game 4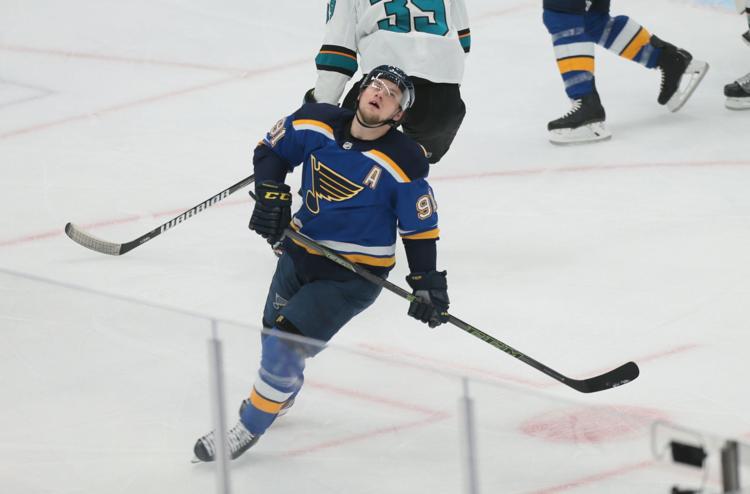 Blues and Sharks skate in game 4 of the semifinals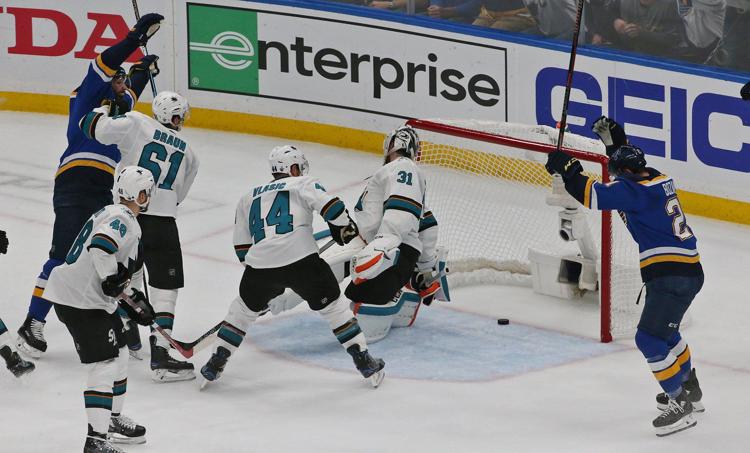 Blues and Sharks skate in game 4 of the semifinals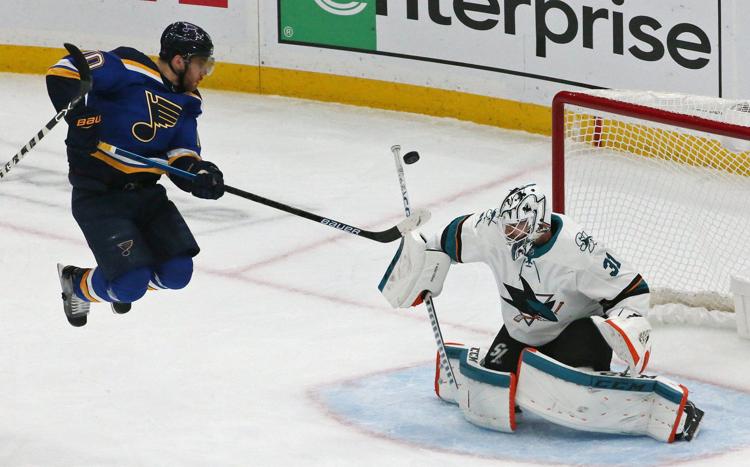 Blues V Sharks Game 4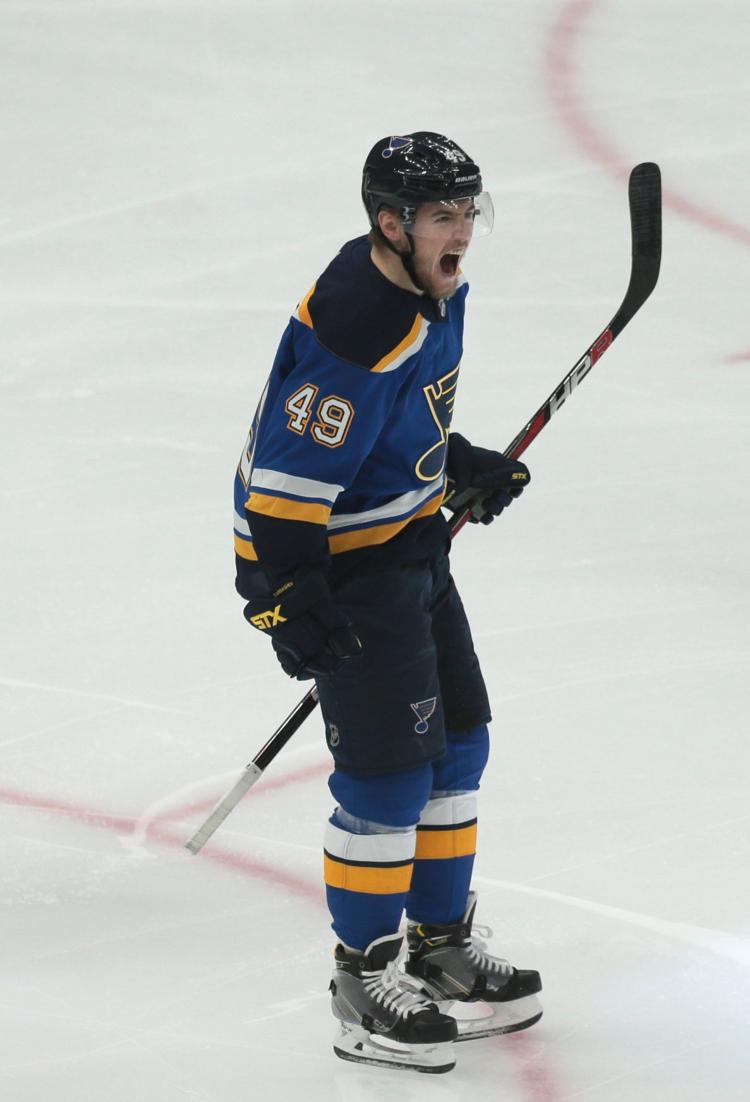 Blues and Sharks skate in game 4 of the semifinals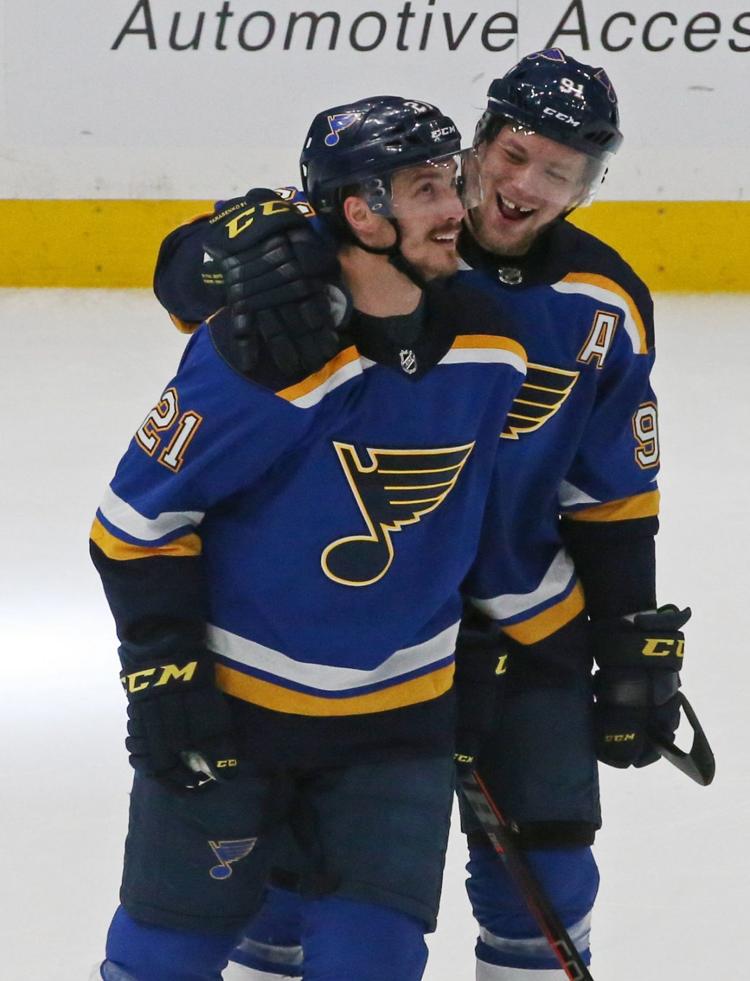 Blues look to redeem in Game 4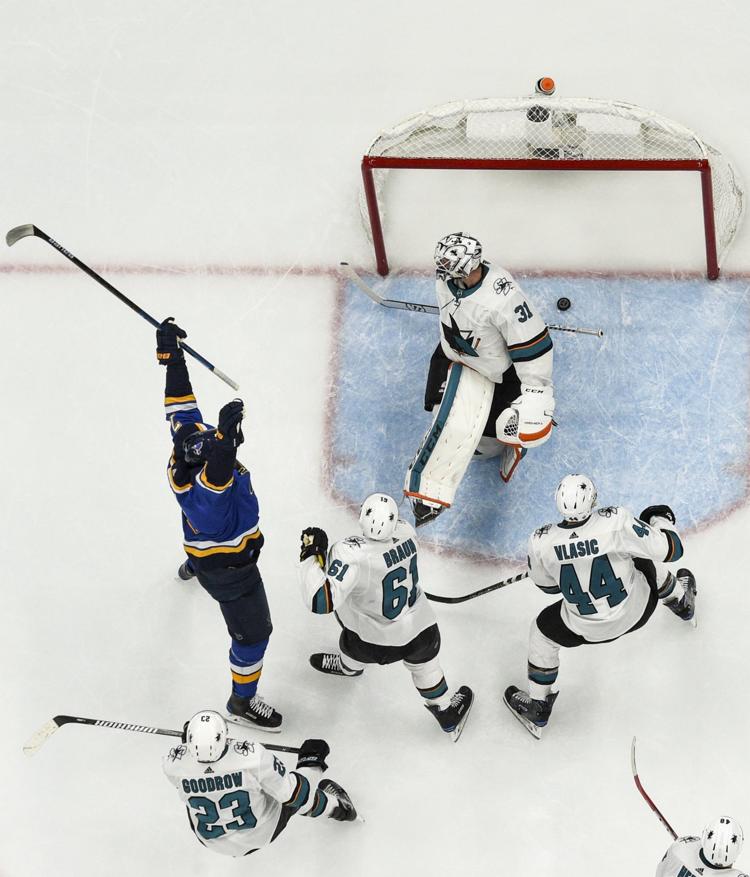 Blues V Sharks Game 4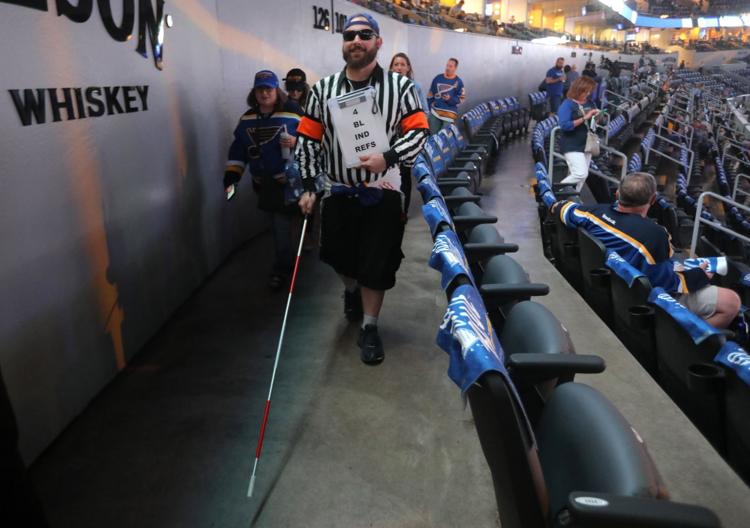 Blues V Sharks Game 4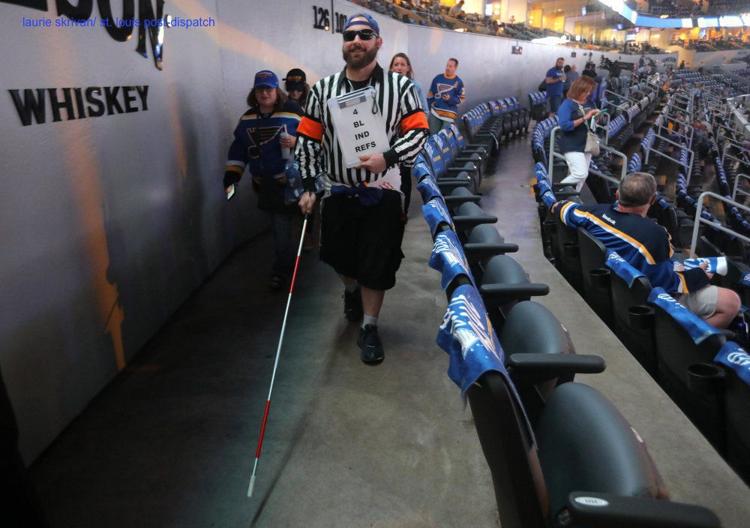 Blues look to redeem in Game 4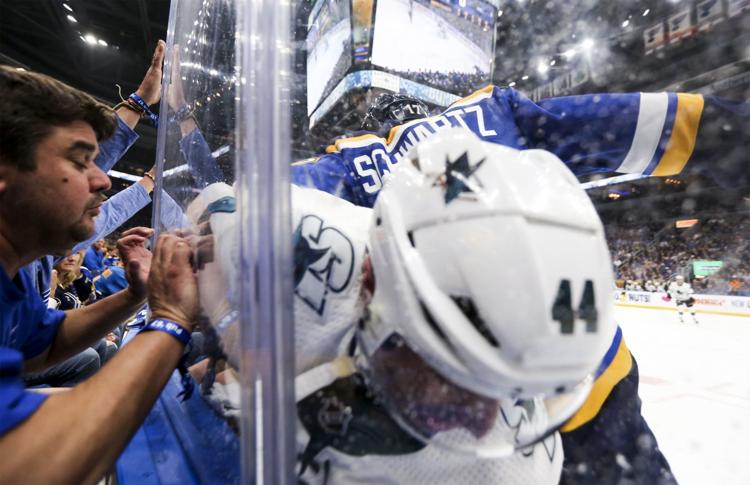 Blues look to redeem in Game 4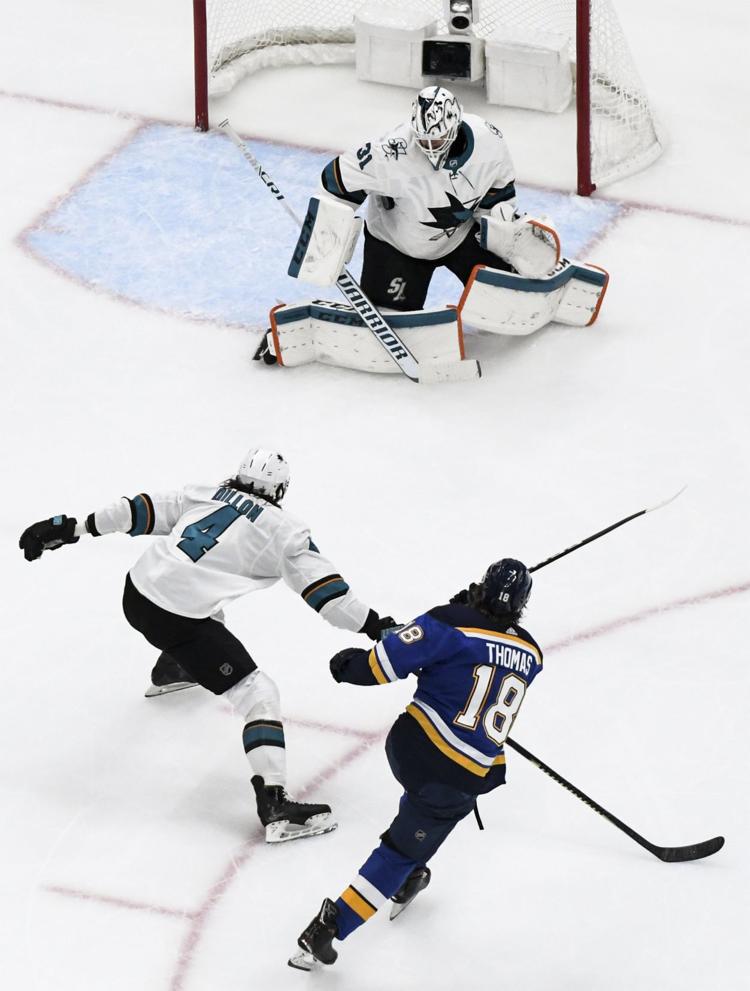 Blues look to redeem in Game 4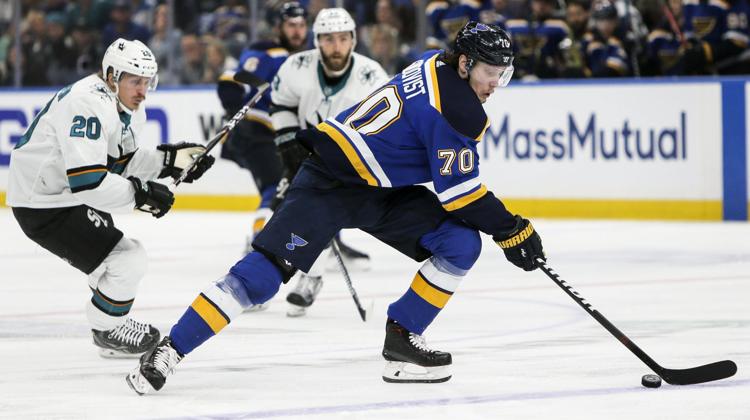 Blues look to redeem in Game 4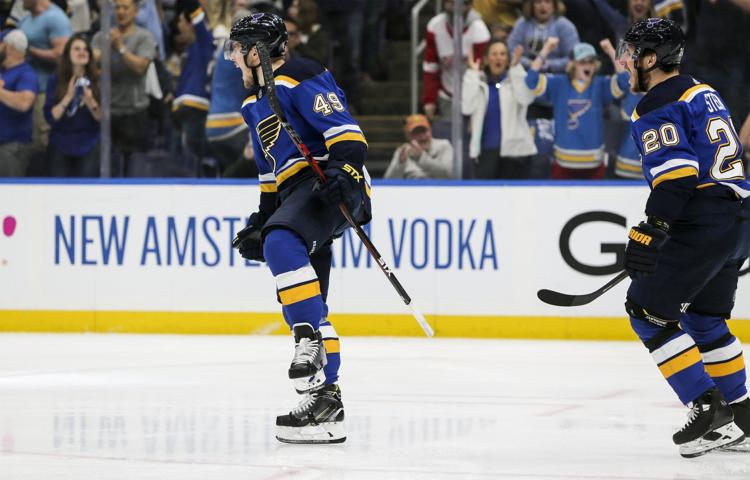 Blues look to redeem in Game 4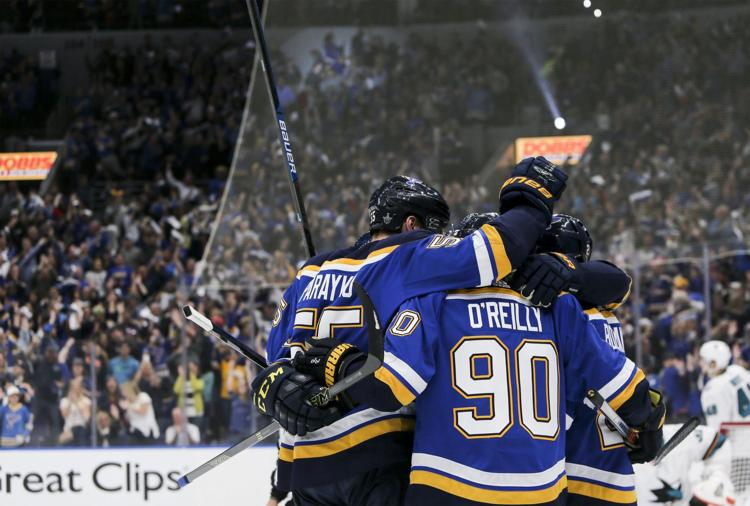 Blues look to redeem in Game 4