For the rest of his days, Pat Maroon will be a St. Louis sports legend. Nothing can change that.
So it fell squarely into the category of the expected that Maroon and his family didn't have to buy a beer or pay for a meal during the summer in St. Louis. And just because he's a member of the Tampa Bay Lightning and living away from his hometown, that apparently hasn't changed.
"My mom and dad would call me, and say, 'Hey, someone paid for our meal today,'" Maroon said Tuesday, following Tampa's morning skate at Enterprise Center.
In this town, that's what happens when you win a Stanley Cup, and score the game-winner in double overtime of Game 7 to decide the Western Conference semifinal series against Dallas.
They're still playing the radio call of that Maroon goal on the local stations. With Maroon and the Lightning in town to play the Blues, it may have popped up on TV a time or two.
"Yeah?" Maroon said with curiosity. "For me, it really hasn't come full circle. I still can't believe it."
That's partly because he didn't attend the Blues' ring banquet two days before the start of the regular season. He saw the Cup banner-raising at the Blues' home opener on television back in Tampa. He has seen pictures of his name on the Stanley Cup, but hasn't seen it in person.
He wasn't in the Rose Garden on Oct. 15 for the White House ceremony saluting the Blues' championship — Tampa was in Montreal that day playing the Canadiens.
But on Tuesday, with 18,096 witnesses at Enterprise bearing witness, Maroon got his championship ring in real time. Handed to him by Blues general manager Doug Armstrong. The ceremony was short and sweet, just after the national anthem, with Blues captain Alex Pietrangelo and injured alternate captains Vladimir Tarasenko and Alexander Steen in street clothes at one corner of the ice.
"When you witness it in person, you see everything in person, you kind of feel like, OK, this is the real thing," Maroon said. "This really happened."
Among those on hand were about two dozen family members, including Maroon's father, Phil; mother, Patti; son, Anthony; and fiancee, Francesca.
"It's surreal, but it's exciting," Phil Maroon said. "A kid from South County getting a Stanley Cup ring. Unbelievable."
Believe it. But after the warm and fuzzy ceremony, it was back to the business at hand.
"I'm a Tampa Bay Lightning now," Pat said. "I'm excited I'm with this organization. We have a really good hockey club in here."
Lightning coach Jon Cooper, who coached Maroon in the North American Hockey League for the Texarkana Bandits (2005-06) and St. Louis Bandits (2006-07), personally reached out to him late in the summer.
"He approached me and he did everything he could to get me signed (in Tampa)," Pat said. "He thought he could use my big size, my hands, and net-front presence and what I bring to the table.
"This is a really fast team, really skilled east-west kind of team, and I think I play a different style of game, north-south and crash-and-bang. So it's been good so far. Coop's been great to me so far."
Maroon has been playing on the Lightning's fourth line and seeing power-play duty as well. He entered Tuesday's game with four goals and three assists in 15 games. He didn't get his fourth goal last season for the Blues until Jan. 12.
"We lost a lot of strong leadership last year," Cooper said. "When the (Ryan) Callahan's and (Anton) Stralman's and (Dan) Girardi's exit, somebody's got to fill that void. Watching Pat over the years … he wasn't really that guy for us when he was 16, 17 years old (with the Bandits).
"But he's really turned into that as he's gotten older. He brings an identity. He brings us kind of that bigger, down-low presence that we haven't had a whole ton of here while I've been a coach. Not only that, he's kind of a glue guy. Brings the team together."
"I think he was disappointed that it didn't work out here (in St. Louis)," Phil Maroon said. "But now he's really happy."
Playing for the visiting team this time, Pat Maroon collected his Stanley Cup ring to the adulation of Blues fans. For Craig Berube, it was the anniversary of his promotion to Blues head coach. With all that as a backdrop, hockey was played, very good hockey from the Blues' point of view in a 3-1 win over Tampa Bay. 
Blues host Lightning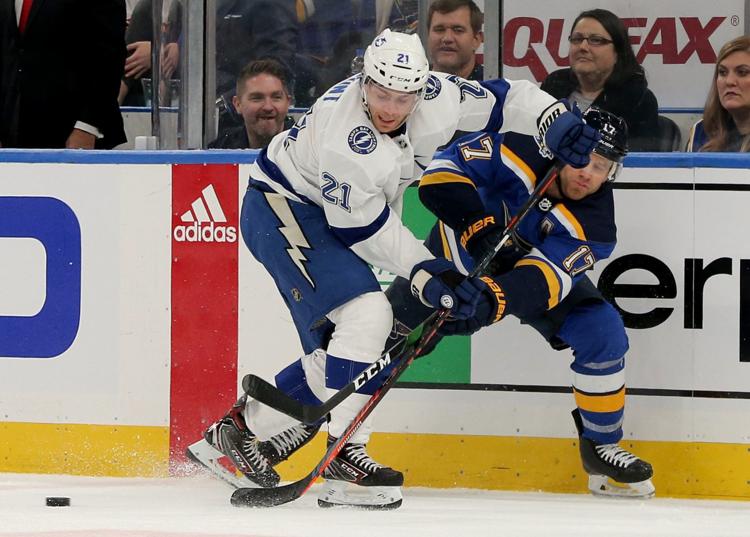 Blues host Lightning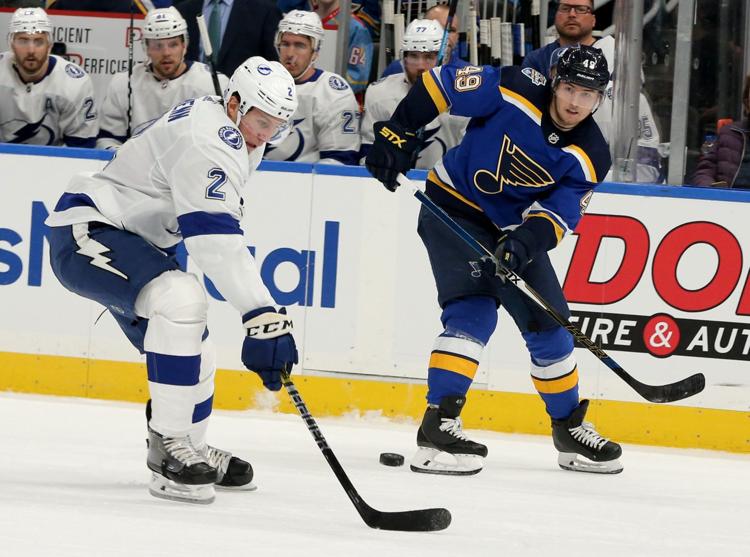 Blues host Lightning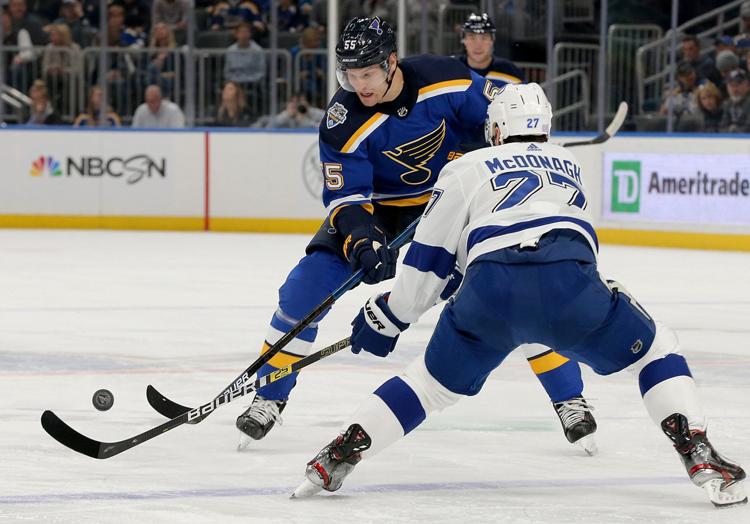 Blues host Lightning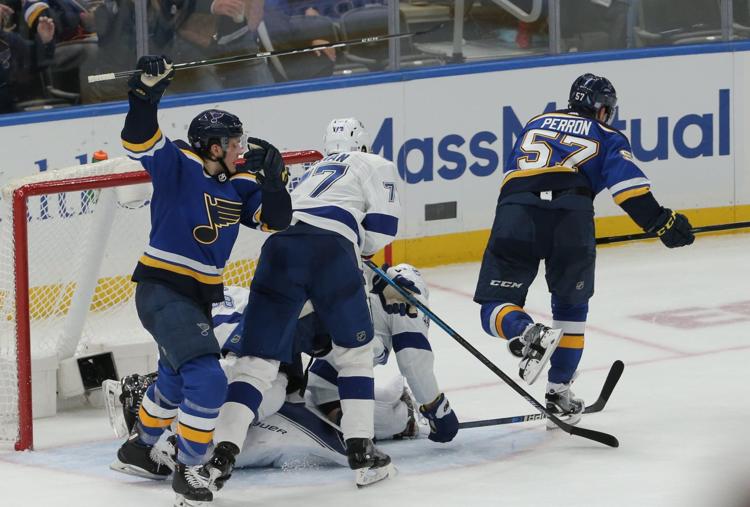 Blues host Lightning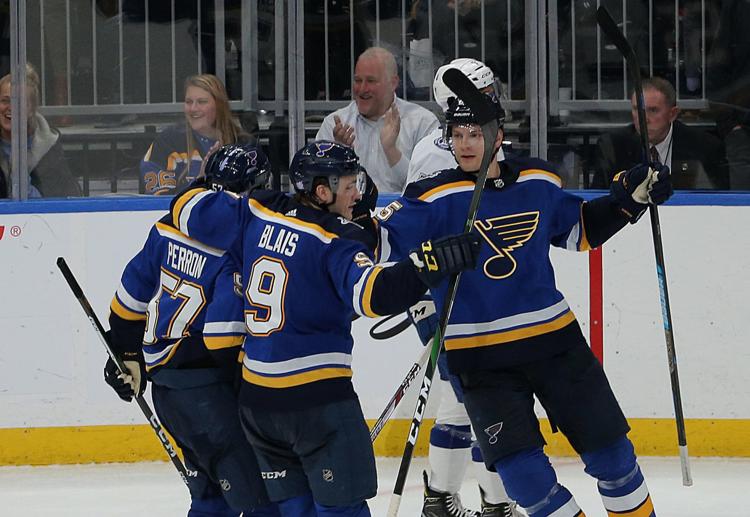 Blues host Lightning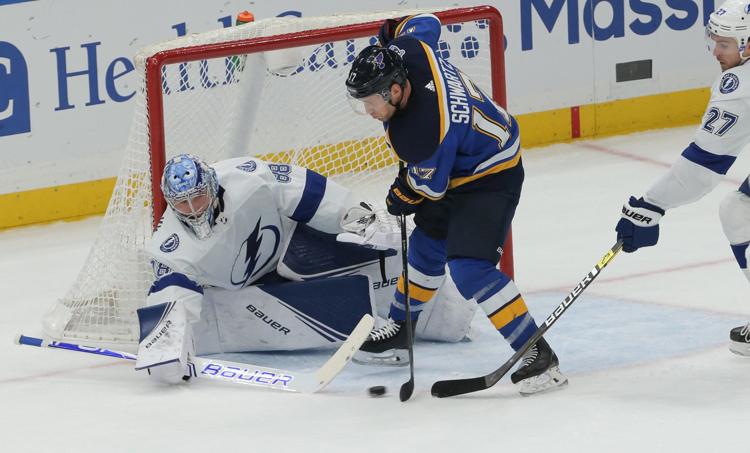 Blues host Lightning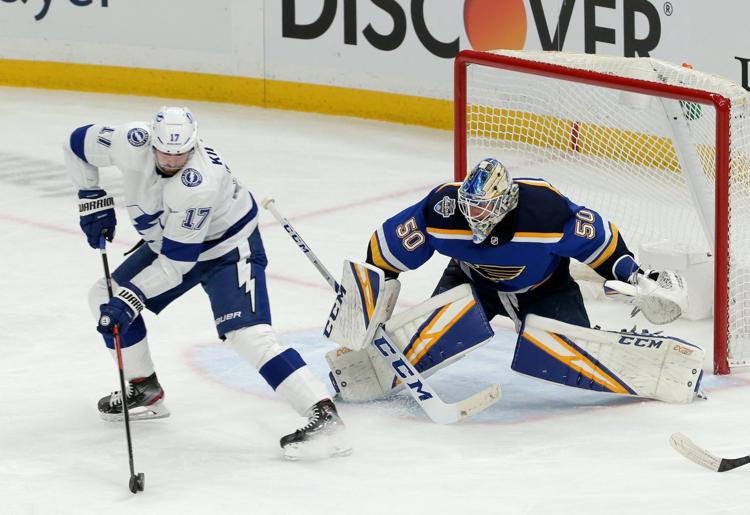 Blues host Lightning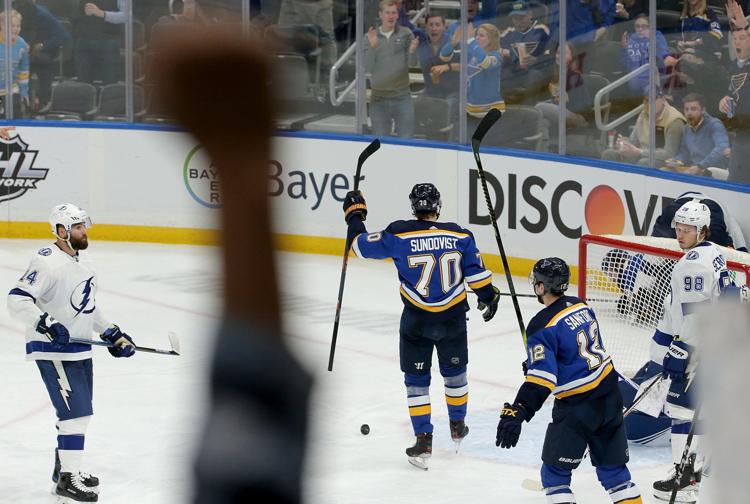 Blues host Lightning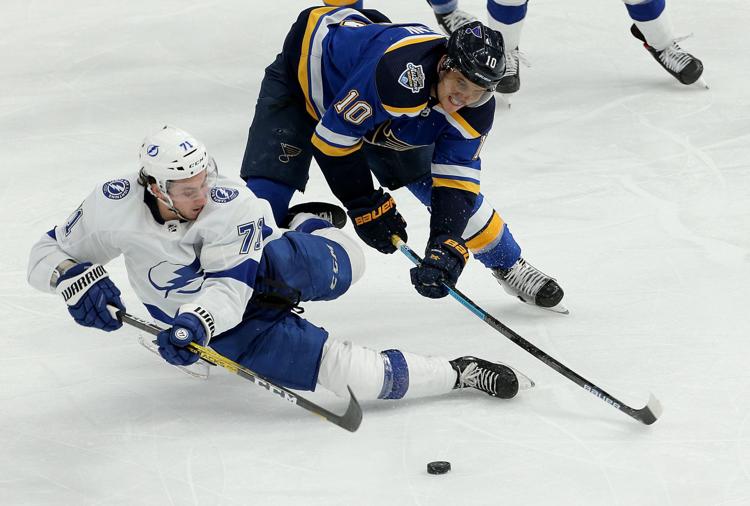 Blues host Lightning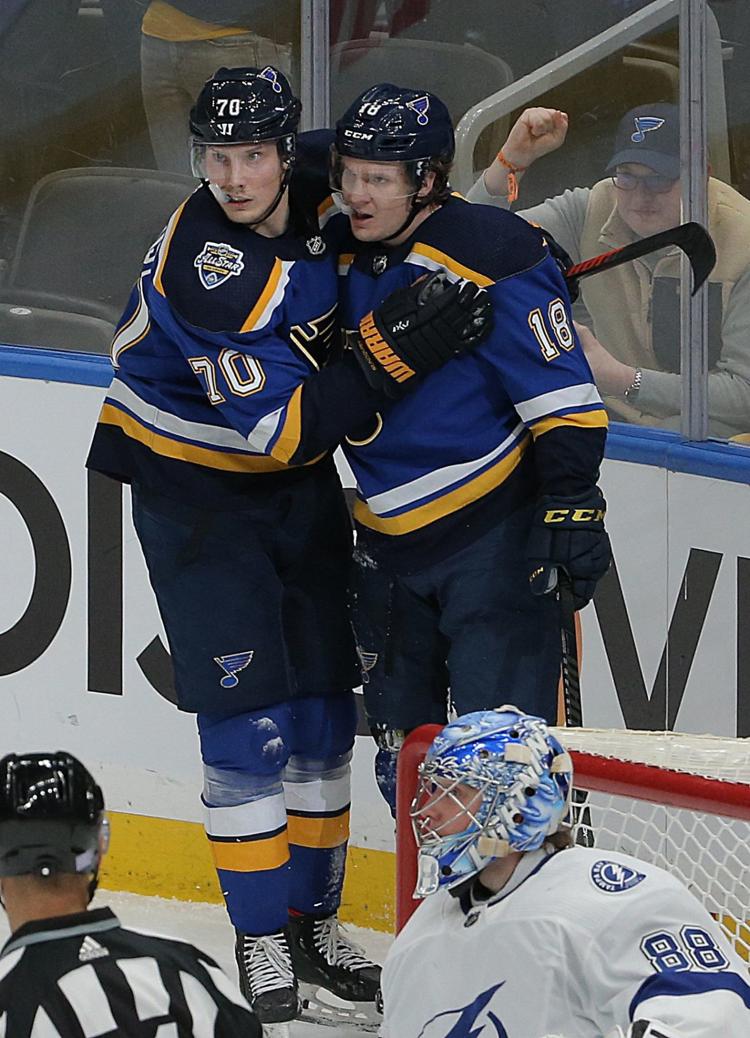 Blues host Lightning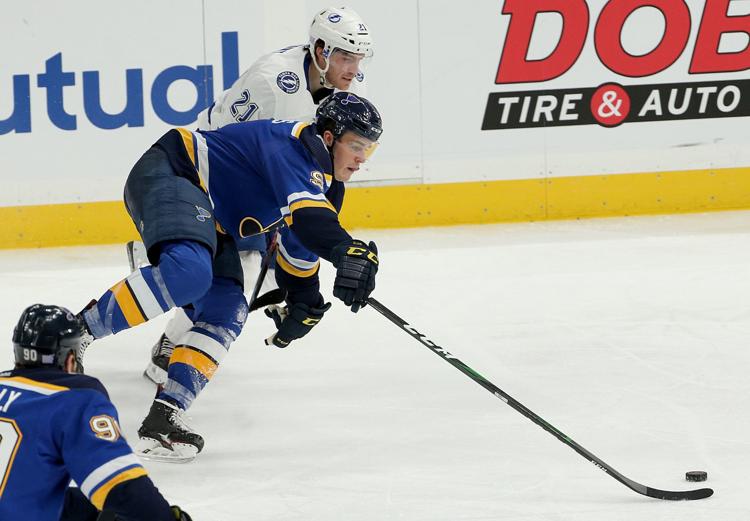 Blues host Lightning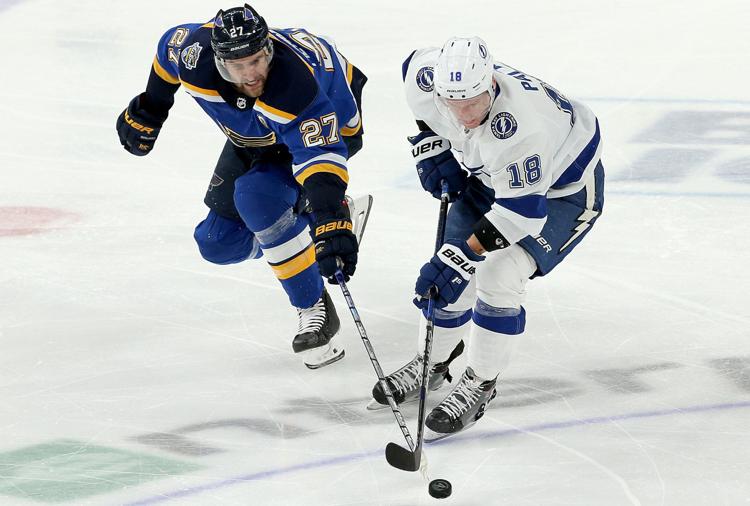 Blues host Lightning
Blues host Lightning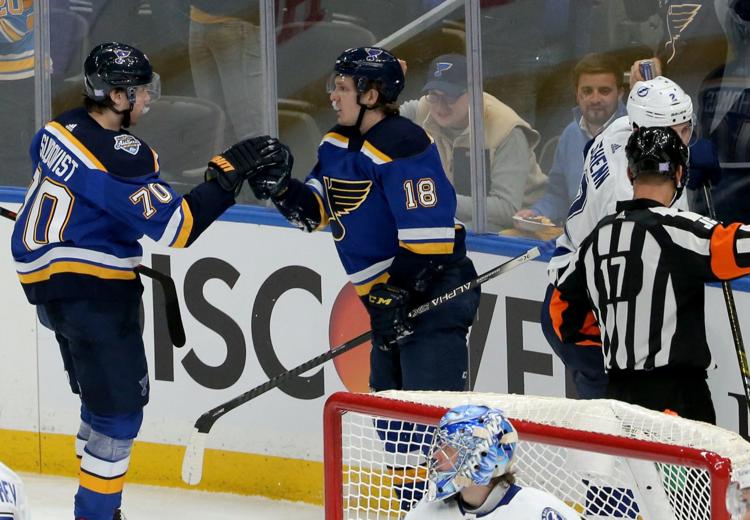 Blues host Lightning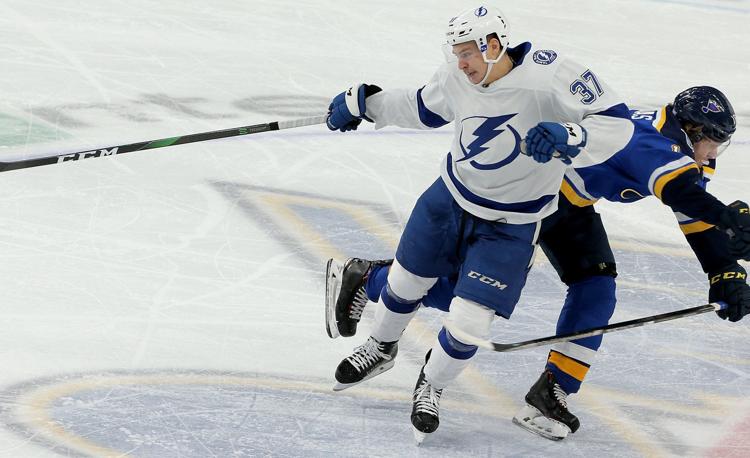 Blues host Lightning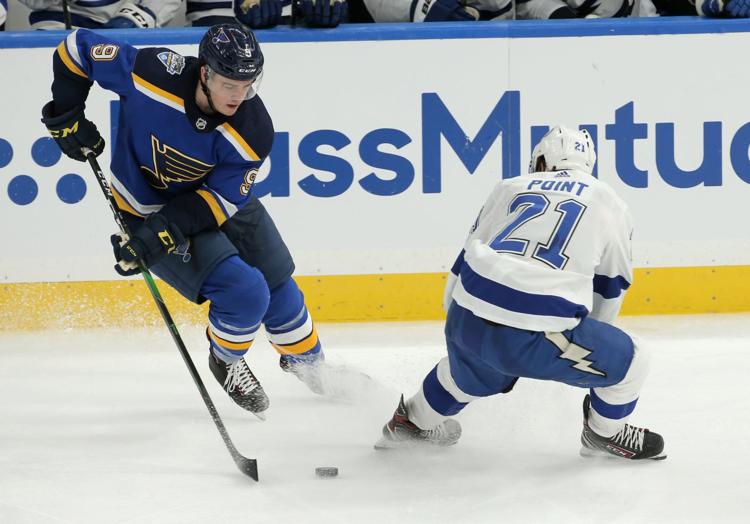 Blues host Lightning
Blues host Lightning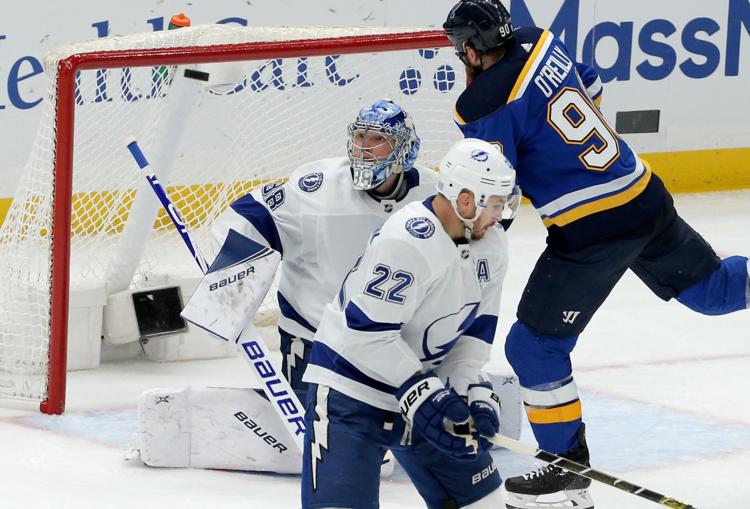 Blues host Lightning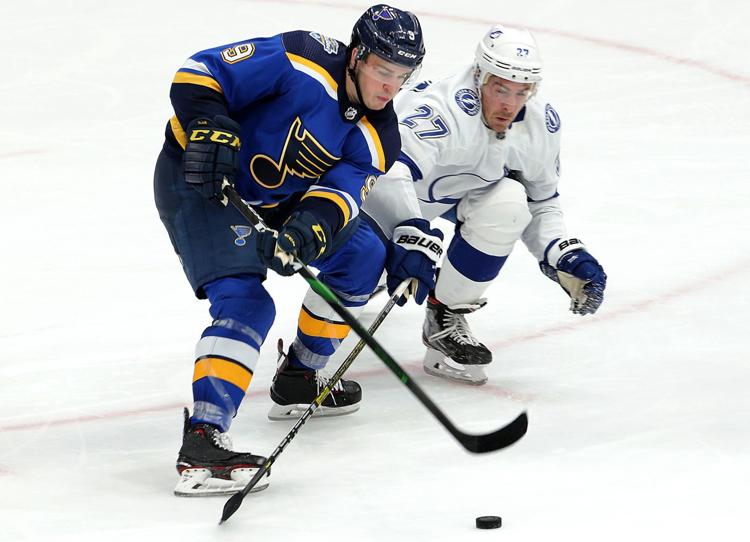 Blues host Lightning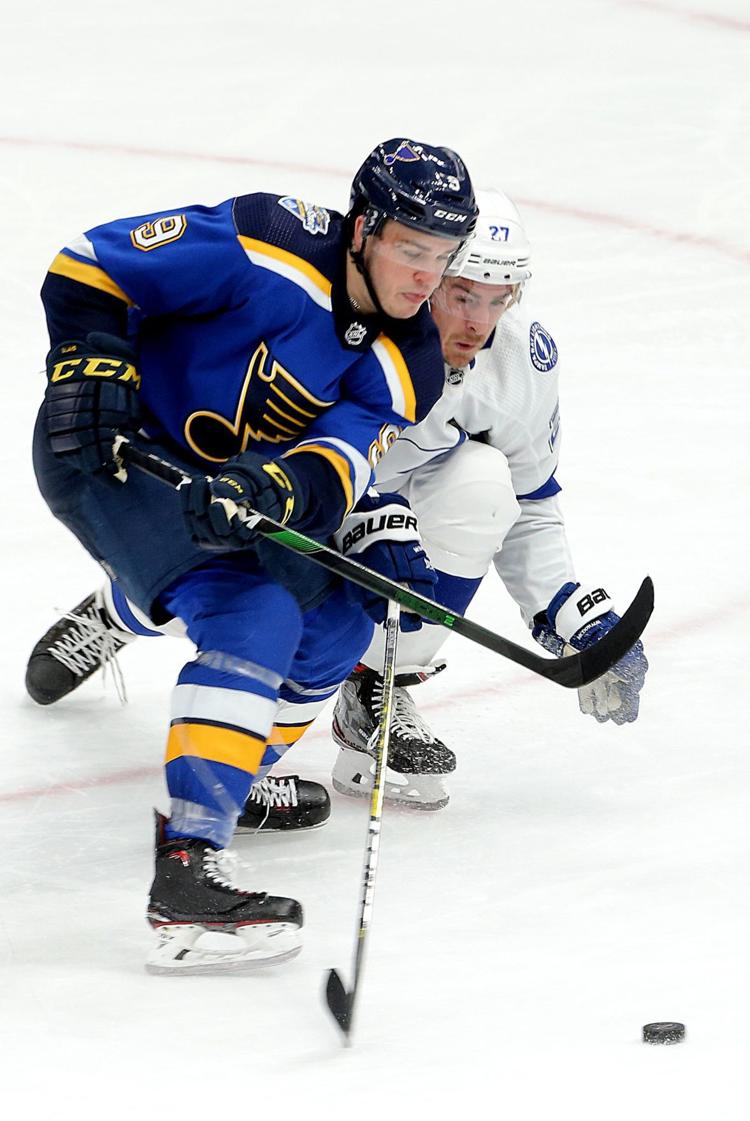 Blues host Lightning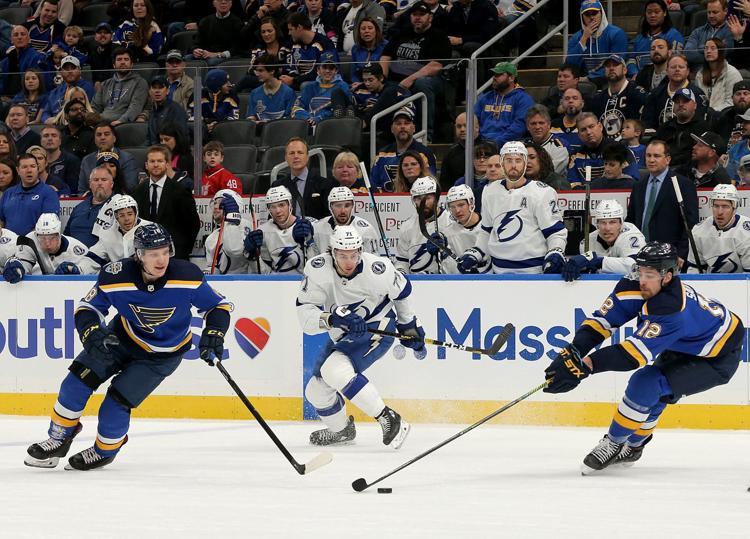 Blues host Lightning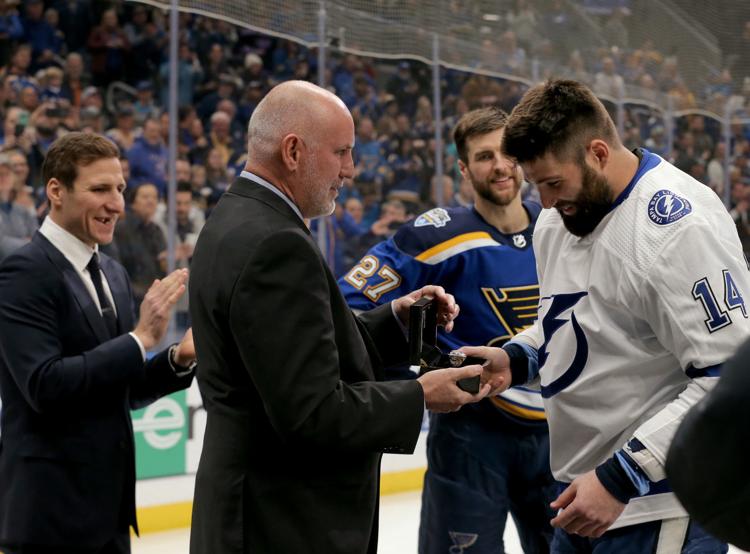 Pat Maroon acceps Stanley Cup ring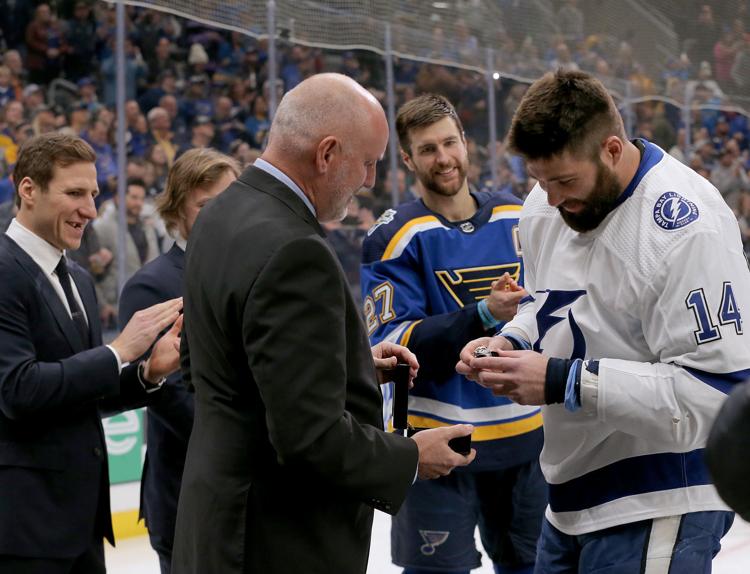 Pat Maroon tries on Stanley Cup ring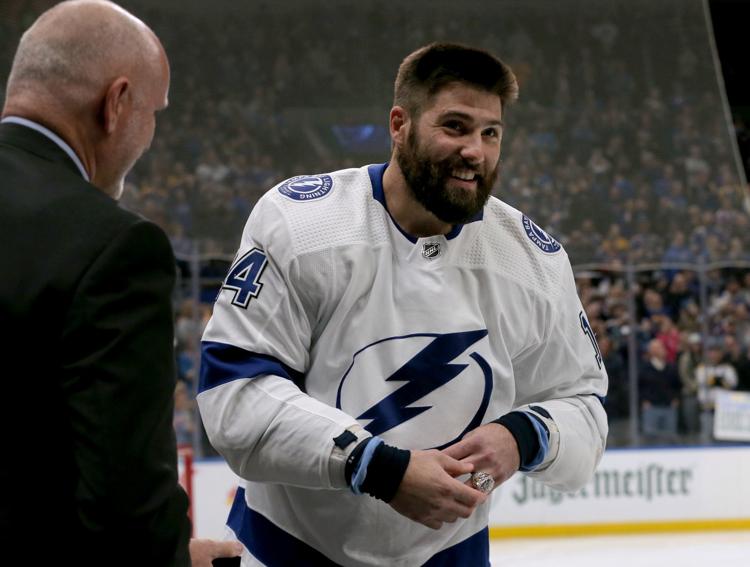 Pat Maroon gets his Stanley Cup ring