Call him a late bloomer at age 31 if you will. You can certainly call him an integral part of the Blues' success, this year and last.
And as of Saturday evening, for the first time in his career, you can call David Perron an NHL All-Star. Perron was selected as the Central Division "Last Man In" via fan balloting over the past 10 days that concluded Friday night.
"It's really exciting," Perron said following the Blues' 5-2 win Saturday over the New York Rangers. "Thanks to all the people in St. Louis that helped me get here and also probably in other cities. . . . I was disappointed definitely when it came out and I wasn't there (when the initial All-Star team members were named Dec. 30).
"But right now with the wait, and knowing which guys are going. Chief (coach Craig Berube) is going, our trainers will be here — I wouldn't really want it any other way at the end. It's gonna be really fun to bring my family and the kids and we're really gonna enjoy that part."
The forward from Sherbrooke, Quebec, joins teammates Jordan Binnington, Ryan O'Reilly and Alex Pietrangelo in the NHL All-Star Game, scheduled for Enterprise Center in just two weeks, on Jan. 25.
Perron actually found out Friday night, nearly 24 hours before the official announcement that he was in, via a call from general manager Doug Armstrong.
"I was hoping I wasn't getting traded," Perron joked. "I obviously kept it quiet as much as I could to respect the protocol and the way they wanted to bring it out."
Perhaps that billboard exhorting fans to vote for "DP57" helped put him over the top.
"I didn't see it but I saw pictures," Perron said. "I thought it was maybe fake or whatever, then I found out it wasn't."
Or maybe it was the postgame endorsement by Binnington on Tuesday. Or the social media endorsement by Cardinals pitcher Adam Wainwright.
Yes, there was a lot of buzz around town about voting Perron into the All-Star Game, and here he is.
"I thought obviously he should have been in there from the start," O'Reilly said Saturday morning before the results were announced by the NHL. "He's a huge reason why we're in this position we are now.
"The amount of, not just points he's put up, but the significant goals he's contributed to, the overtime goals to get us these wins I think are monumental. I think for all of us in here, for him to get rewarded for that would be huge."
He has been rewarded. Perron scored his 20th goal of the season against the Rangers, giving him 46 points (in 46 games). It was his eighth game-winning goal this season, four of which have come in overtime.
Other players voted in via the Last Man In competition were: Washington's T.J. Oshie (Metropolitan Division), who's a former Blue; Toronto's Mitch Marner (Atlantic Division); and Vancouver's Quinn Hughes (Pacific Division).
Washington, Toronto and Vancouver all will have three players in the game, while the Blues have a league-high four.
Kyrou scratched
Jordan Kyrou was a healthy scratch Saturday against the New York Rangers, and it had nothing to do with the two offsides calls that cost the Blues a goal against both San Jose and Buffalo earlier this week. (One of which was scored by Kyrou — against San Jose.)
Instead, it was all about puck possession and defense, which explains why Kyrou was out and Jacob de la Rose in against the Rangers.
"Any young player, the NHL's a tough league," Berube said. "(Kyrou) needs to become a harder player. That's the best way I can put it. Like in battles and puck wall battles. Little things here and there."
Blues battle Rangers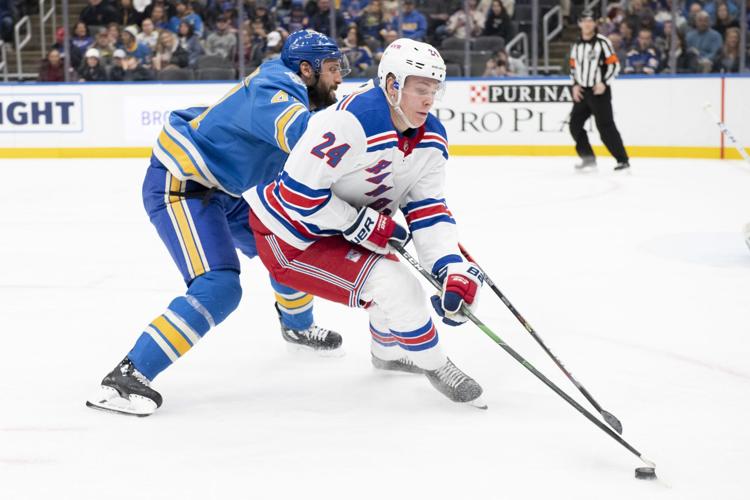 Blues battle Rangers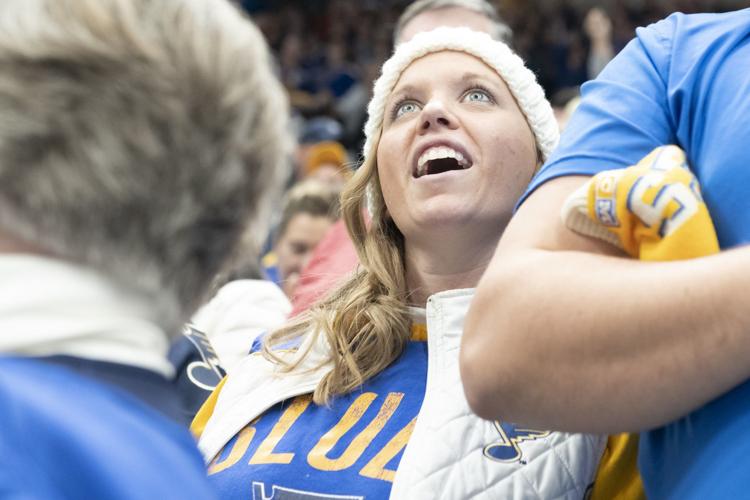 Blues battle Rangers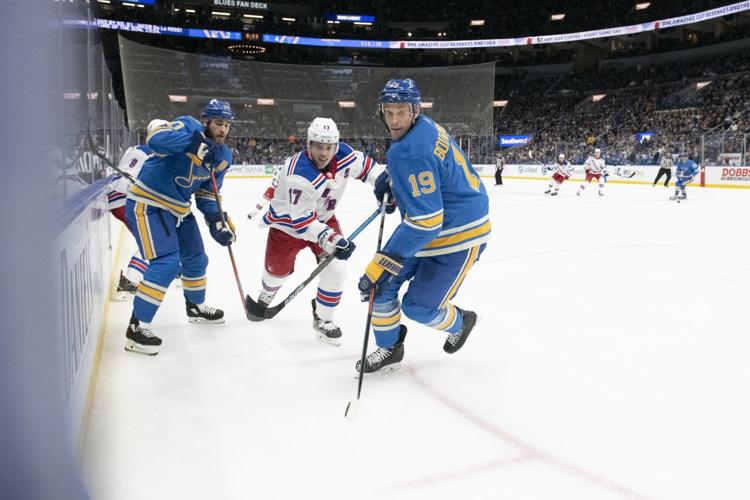 Blues battle Rangers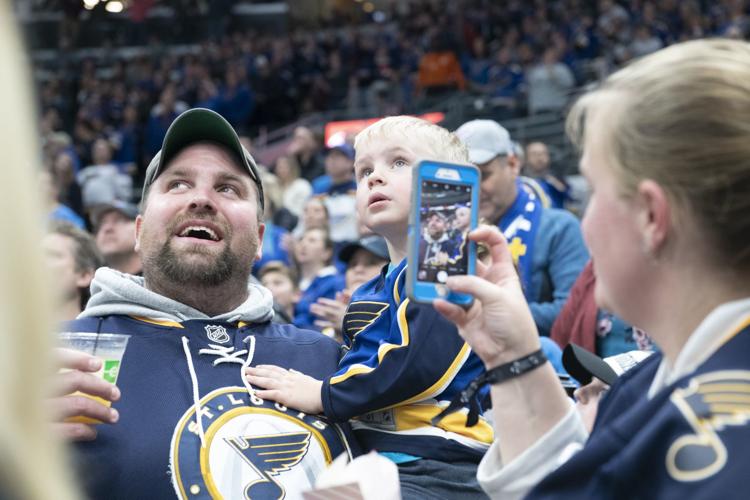 Blues battle Rangers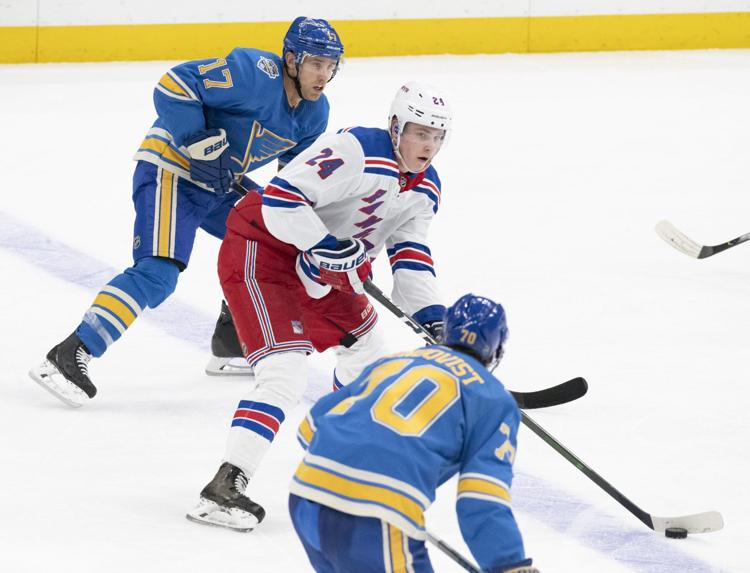 Blues battle Rangers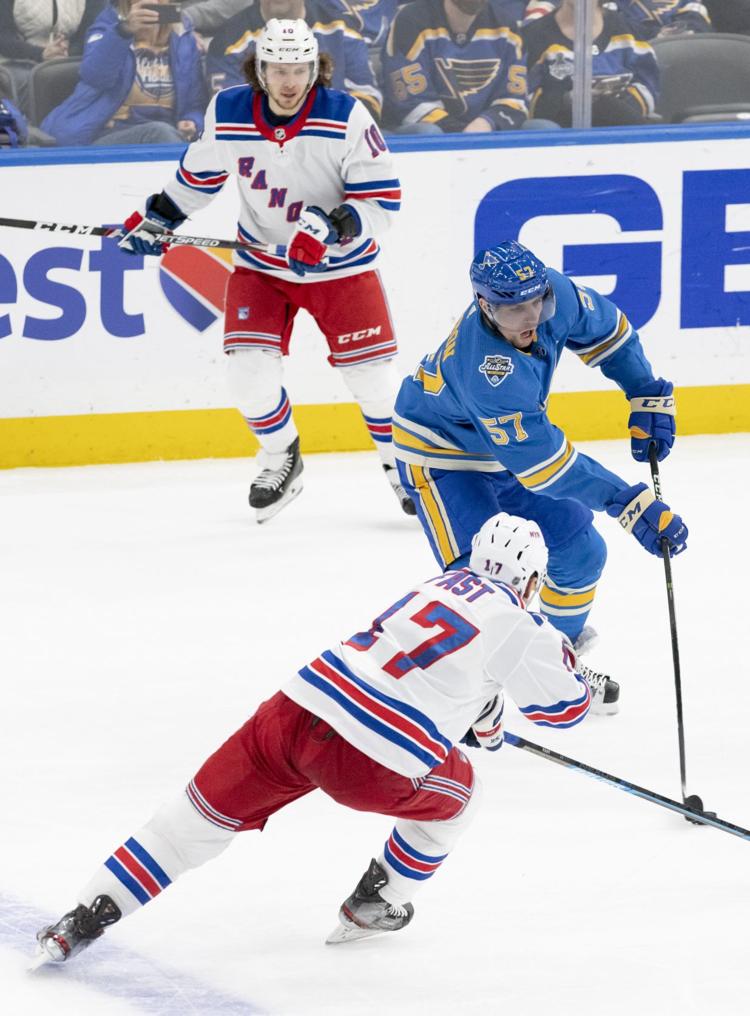 Blues battle Rangers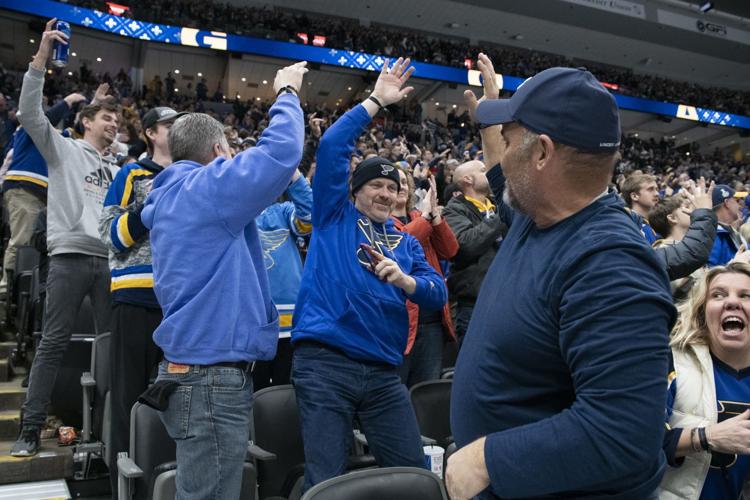 Blues battle Rangers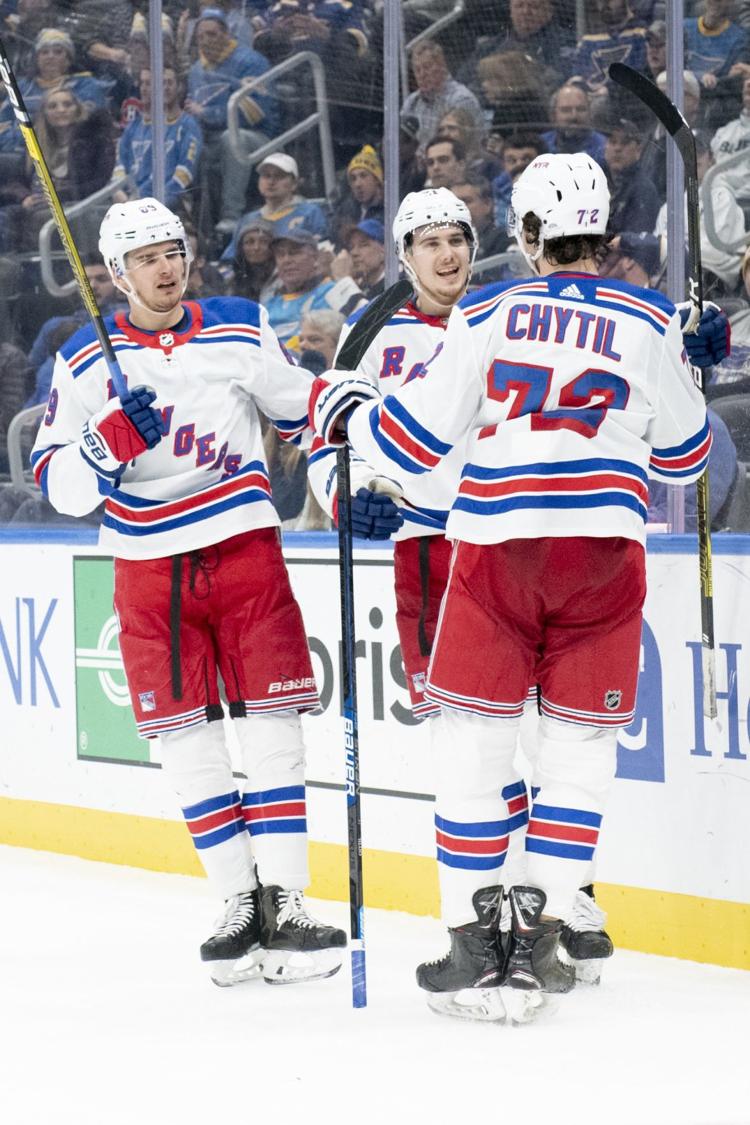 Blues battle Rangers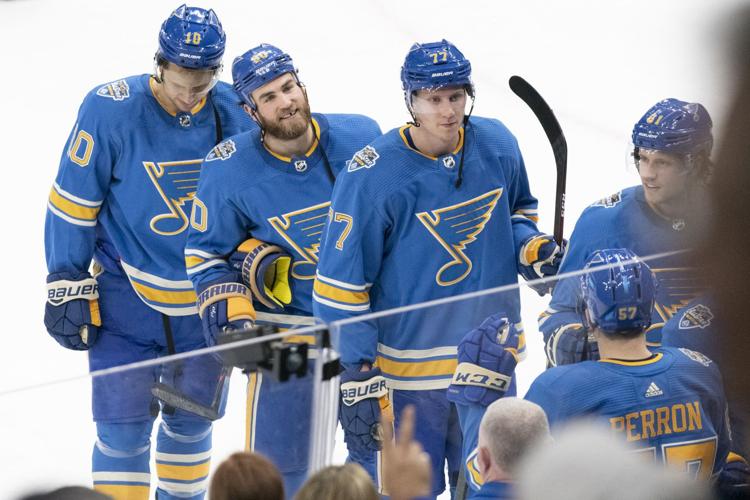 Blues battle Rangers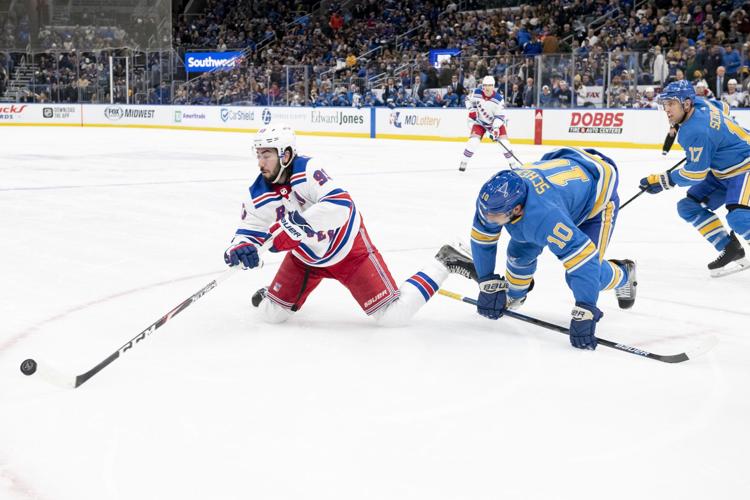 Blues battle Rangers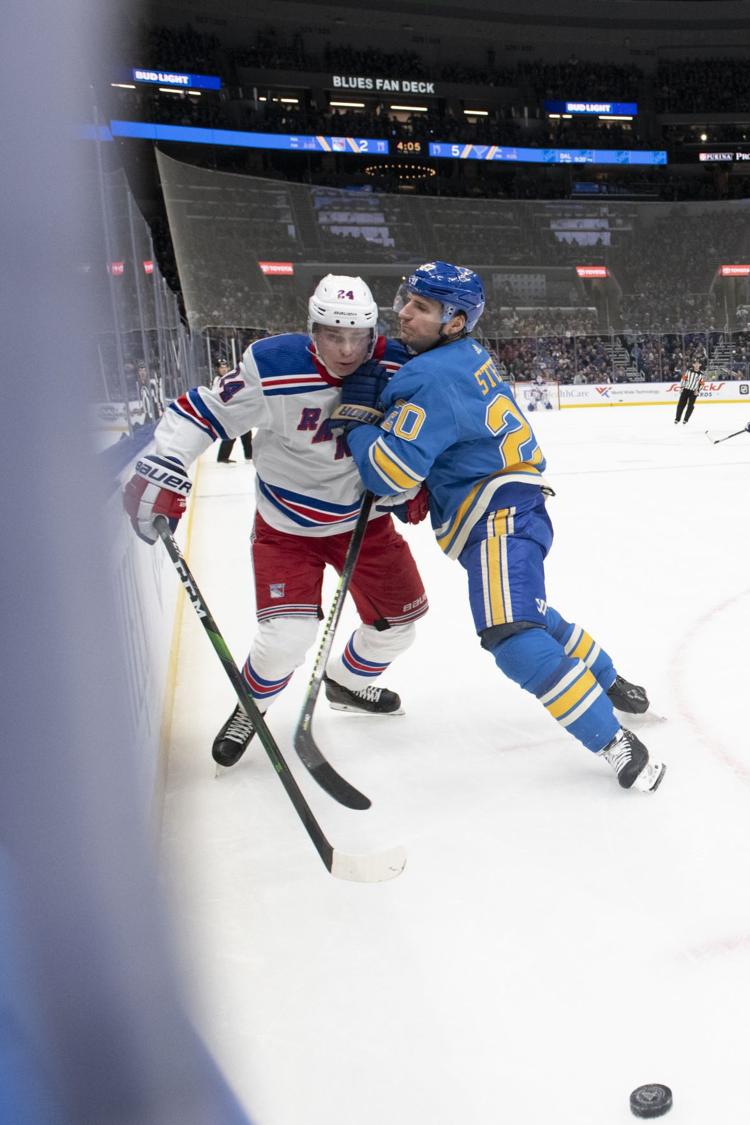 Blues battle Rangers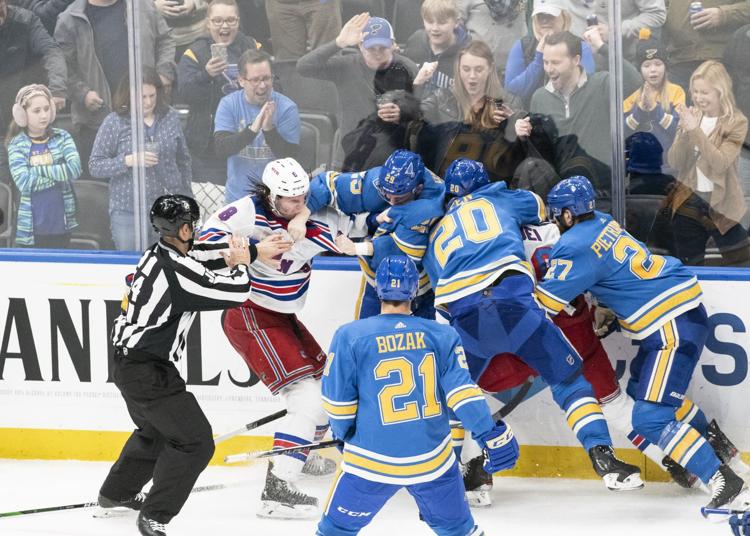 Blues battle Rangers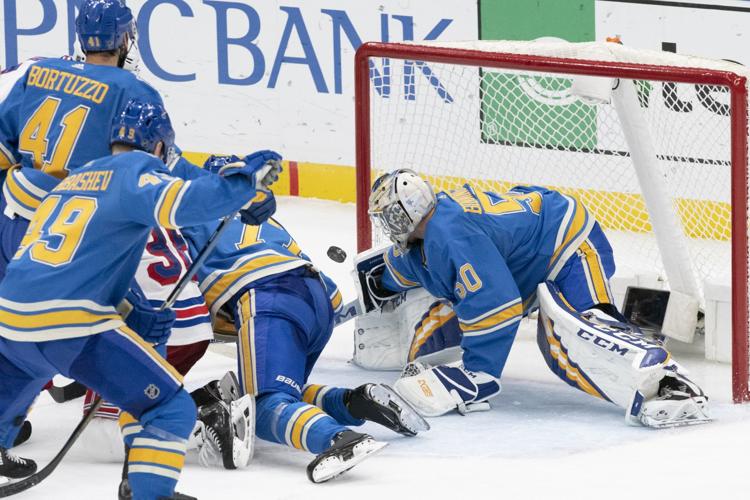 Blues battle Rangers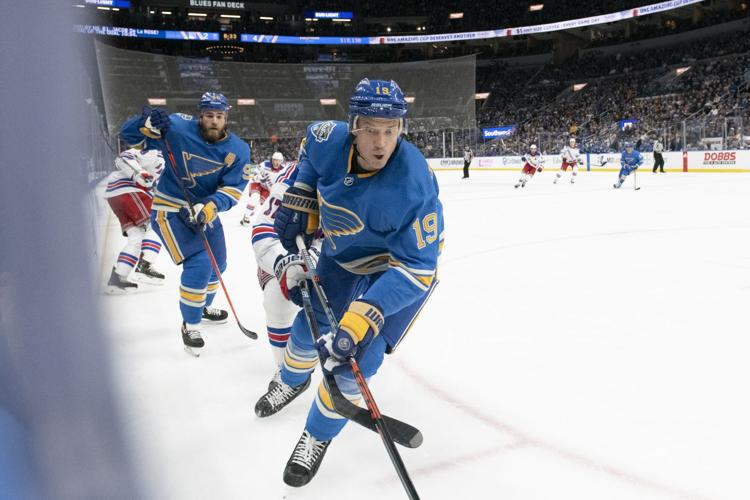 Jordan Binnington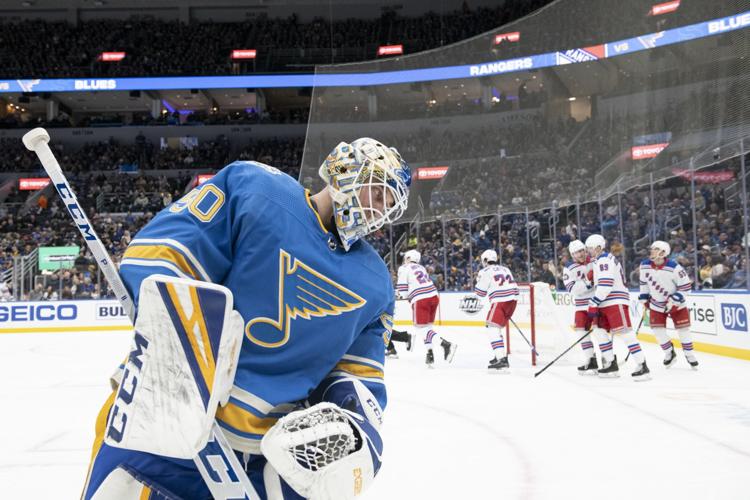 Blues battle Rangers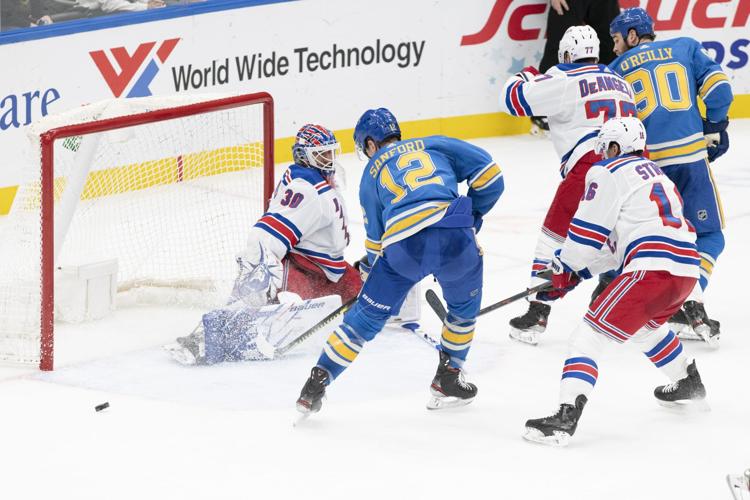 Blues battle Rangers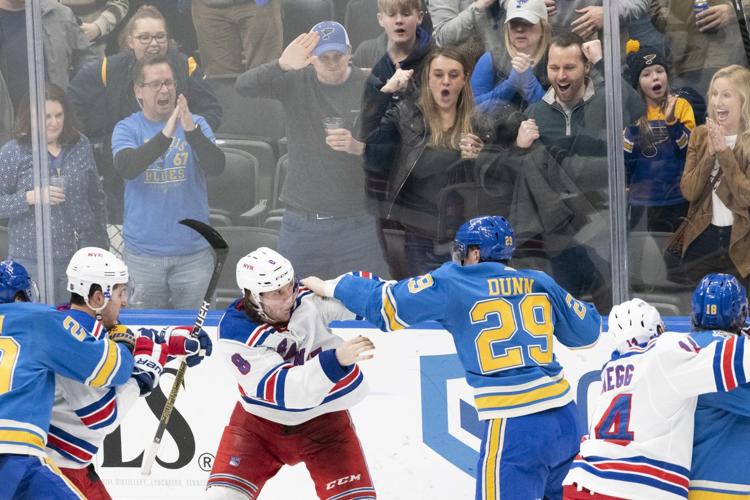 Blues battle Rangers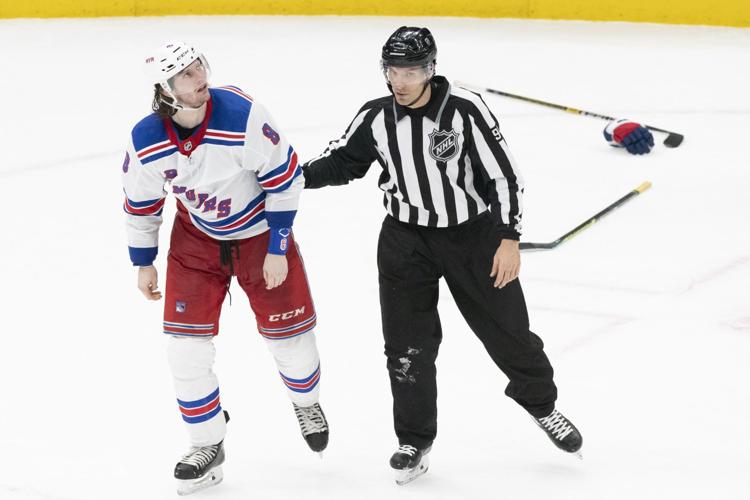 Blues battle Rangers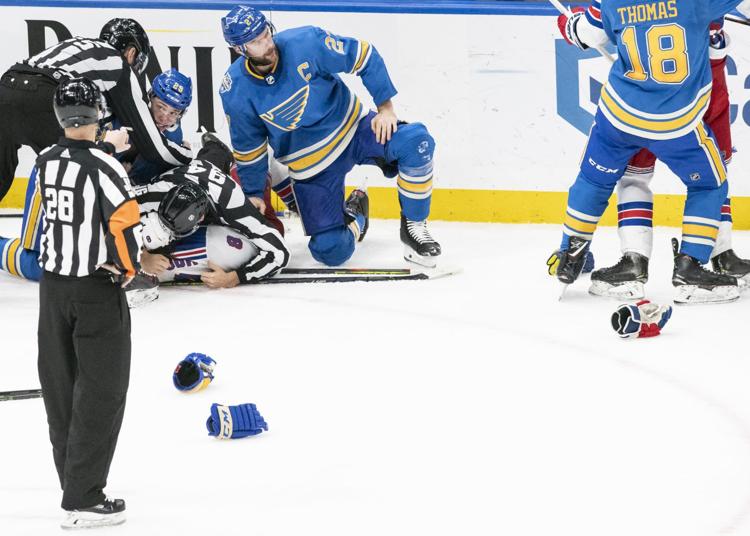 Blues battle Rangers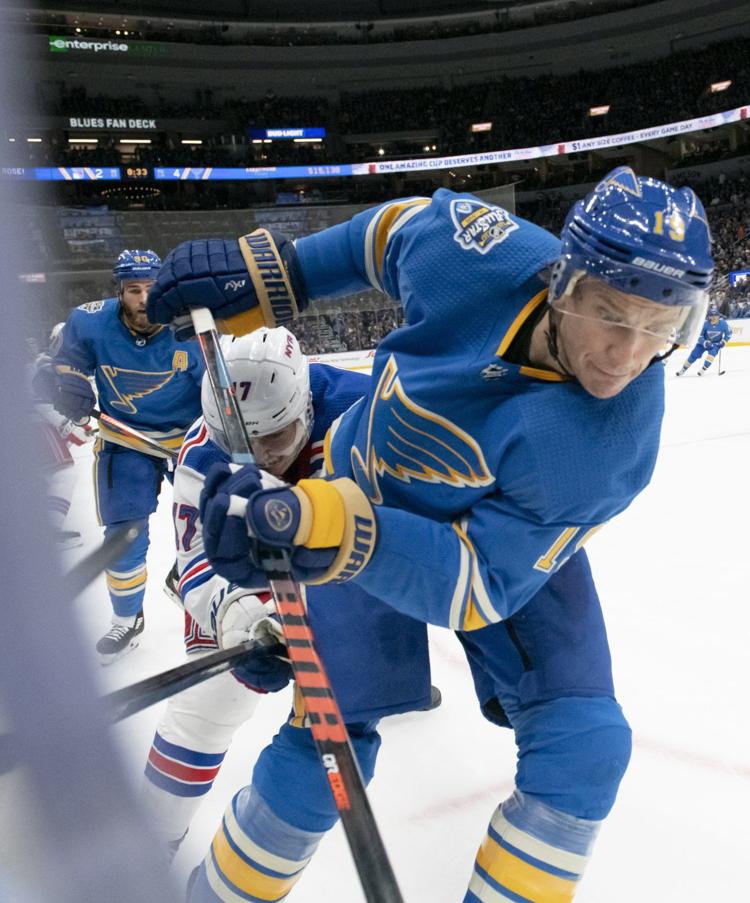 Blues battle Rangers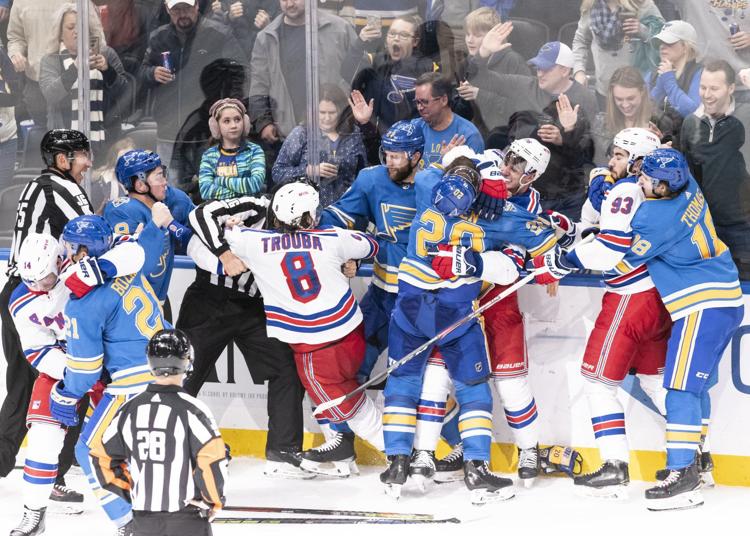 Blues battle Rangers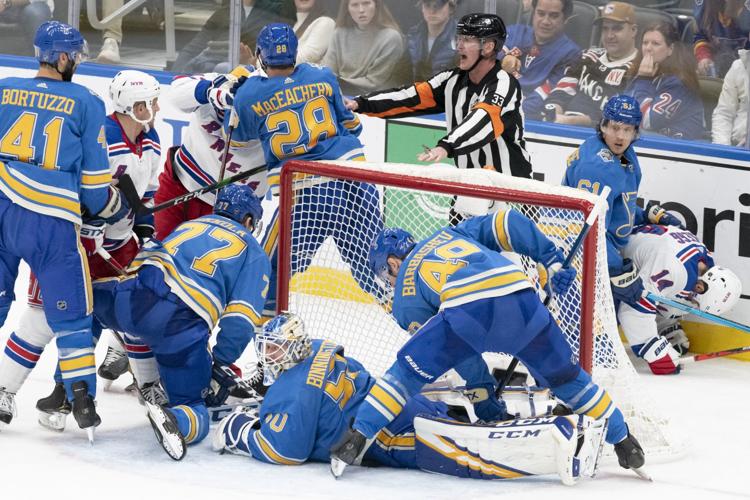 Blues battle Rangers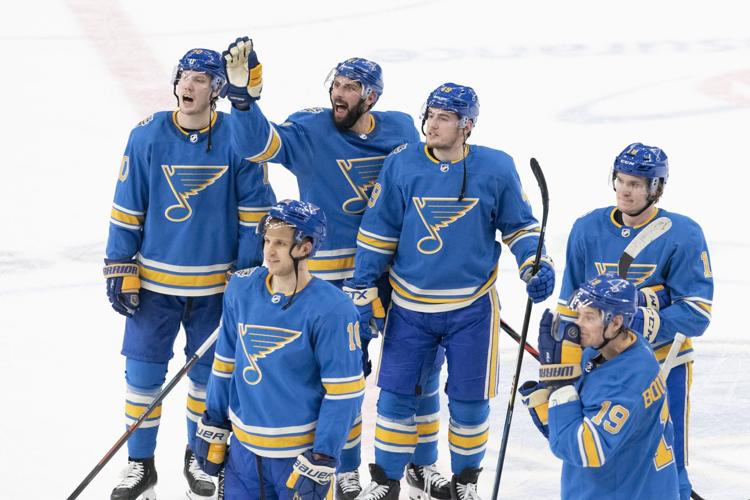 Blues battle Rangers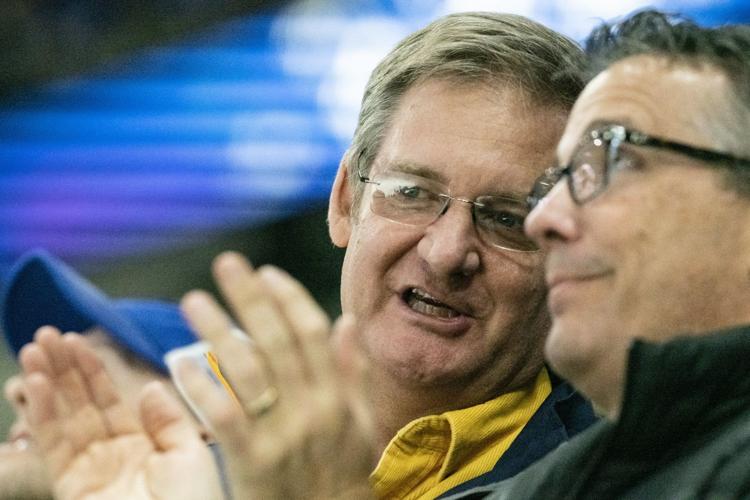 Blues battle Rangers