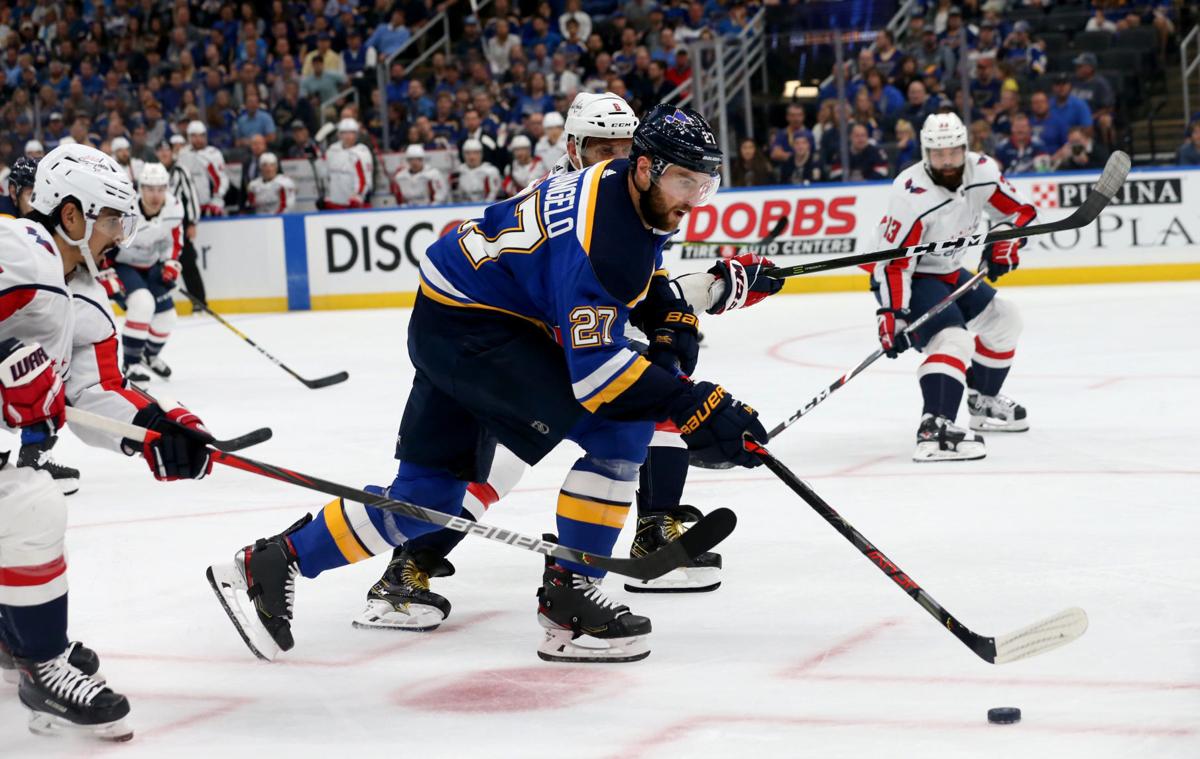 For Alex Pietrangelo, it's viva Las Vegas. The four-time Blues captain, two-time NHL all-star, and — of course — Stanley Cup-winning defenseman is headed to Las Vegas on a seven-year free-agent contract worth $8.8 million per year.
It became official with an announcement by the Golden Knights on Monday evening.
"With Alex, we get a guy that's in the discussion for the Norris Trophy each year, one of the top four or five defensemen in the game," Vegas general manager Kelly McCrimmon said in a Zoom call with the media Monday night. "He's the first over the board in every situation for his team. . . .He's extremely high character. Very committed to winning."
The now-former Blues defenseman got his payday, and according to TSN's Pierre LeBrun, got the full no-movement clause that had been a sticking point in his negotiations with St. Louis.
The Blues had offered $8 million over eight years before Pietrangelo hit the market Friday morning, for a total of $64 million. Pietrangelo's Vegas deal totals $61.6 million — but again, over only seven years.
Keep in mind also that there's no state income tax in Nevada. But that's at least partially canceled out by a higher overall cost of living in Las Vegas. As for the no-movement clause, the Blues offered only a partial clause according to Blues general manager Doug Armstrong.
Another sticking point was signing bonus money, but there was no immediate word Monday night on whether Pietrangelo got any signing bonus money from the Golden Knights.
For all practical purposes, Pietrangelo's decade-plus tenure in St. Louis came to an end Friday when the Blues signed Boston's Torey Krug to a seven-year deal averaging $6.5 million per year, in effect as Pietrangelo's replacement.
Pietrangelo, 30, was the No. 4 overall pick in the 2008 draft by St. Louis, and became a regular in the Blues' lineup in 2010. According to Armstrong, the Blues made numerous contract offers starting with the 2018-19 offseason.
Pietrangelo told The Athletic he was "caught off-guard" when the Blues swooped in for Krug on Friday. But judging by the contract numbers in Vegas, the fact that the Blues moved on from him on Friday didn't hurt his leverage with the Golden Knights.
Armstrong diplomatically said on Friday that he was keeping the door open to a possible Pietrangelo return — even with the addition of Krug — if Pietrangelo didn't get what he was looking for elsewhere. Armstrong said he didn't know how he could make the money work under the NHL salary cap if that were the case. But all concerned knew there was a 99.99 percent chance that was never going to happen.
Now it's a 100 percent certainty, with Pietrangelo Vegas bound.
"He's been a stalwart player for us for a number of years," Armstrong said after the Krug signing. "He was part of a championship caliber team."
And as team captain, the player known as Petro became the first Blue to hoist the Stanley Cup after the Blues defeated Boston 4-1 in Game 7 of the 2018-19 Cup Final. As a topper, Pietrangelo scored what proved to be the game-winning goal in the contest.
"If I had to describe it I'd say he's gonna go on (to be) one of the best Blues ever," Armstrong added.
The Golden Knights were nearly $7 million over the $81.5 million salary cap with the addition of Pietrangelo — at least at the time his contract agreement became known Monday.
About an hour or so later, the team announced it had traded defenseman Nate Schmidt to the Vancouver Canucks for a third-round draft pick in the 2022 draft.
That move saved the Golden Knights $5.95 million against the cap and helped pay for Pietrangelo. Even so, they're still nearly $100,000 over the cap — but teams can be as much as 10 percent over the cap during the offseason. They must be cap compliant once the season starts.
"We wouldn't have gone to these lengths for anyone but a player that we think can do as much for our team as Alex can," McCrimmon said.
"When we looked at free agency, when we looked at opportunities to improve our team, we had what we believed was an incredibly rare opportunity to add a defenseman, an elite player like Alex to our team.
"We viewed it as very similar to the opportunity where we acquired Mark Stone (during the 2018-19 season). Generally these are players that don't hit the market. We were fortunate to be able to make a trade for Mark Stone and then sign him to a contract extension. In the case of Alex, he did get to market as a free agent."
Pietrangelo and his wife, Jayne, visited Las Vegas over the weekend to speak with Vegas officials and get a look at the team facility (although the Blues practiced there last season). McCrimmon said it was almost like Pietrangelo was interviewing the Golden Knights during his visit rather than Vegas interviewing him.
"He was extremely well-prepared," McCrimmon said. "He'd been in conversation with a lot of people about our organization."
The Pietrangelos also met Golden Knights owner Bill Foley and his wife.
"It was really a good day," McCrimmon said. "It was easy conversation. It was clear to see how anxious he is to continue to win, and he made the comment that winning a Stanley Cup has made him even hungrier to do it again."
Pietrangelo becomes the fifth-highest paid defenseman in the NHL in terms of annual average salary behind Erik Karlsson of San Jose ($11.5 million), Drew Doughty of Los Angeles ($11 million), Roman Josi of Nashville ($9.059 million), and P.K. Subban of New Jersey ($9 million).
Scenes from Blues Stanley Victory Parade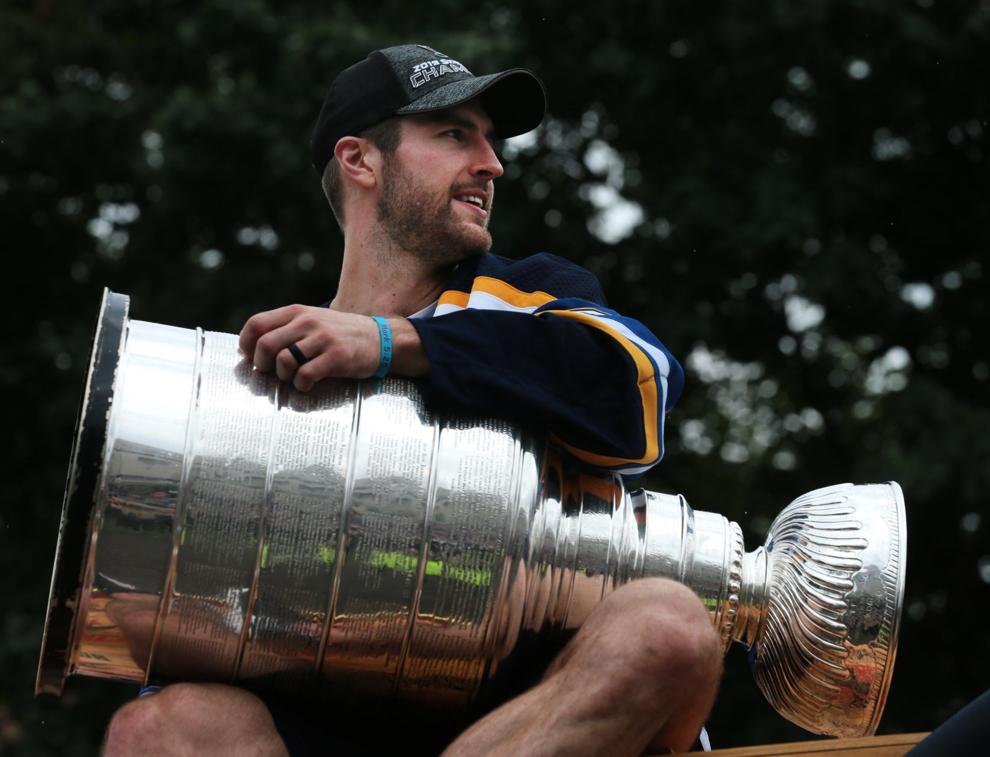 Scenes from Blues Stanley Victory Parade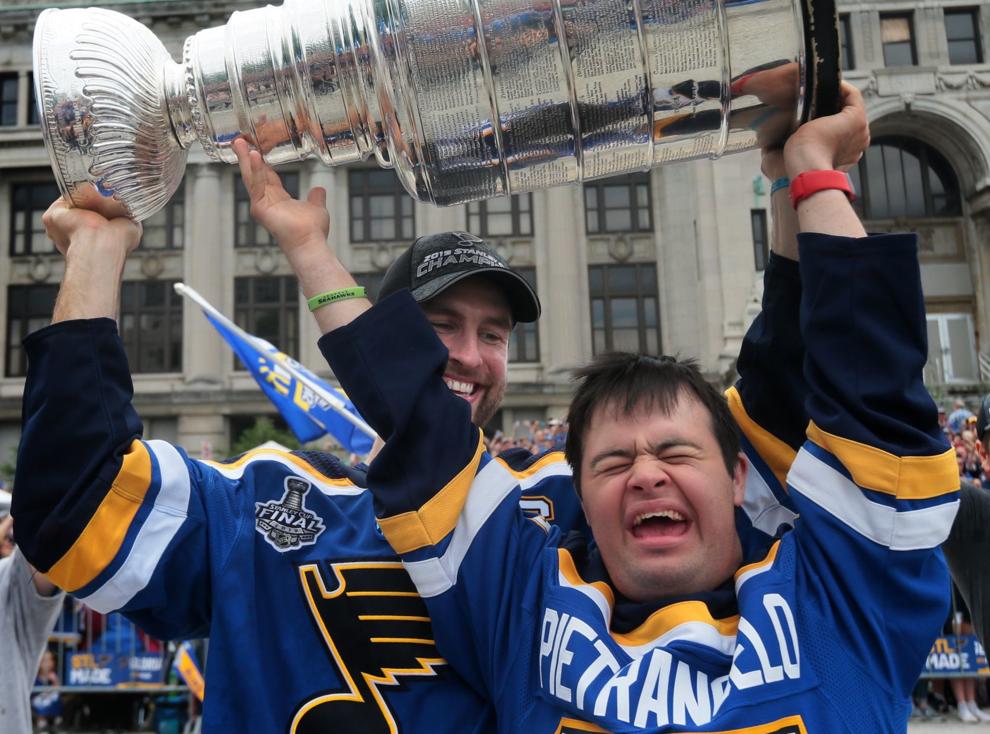 Scenes from Blues Stanley Victory Parade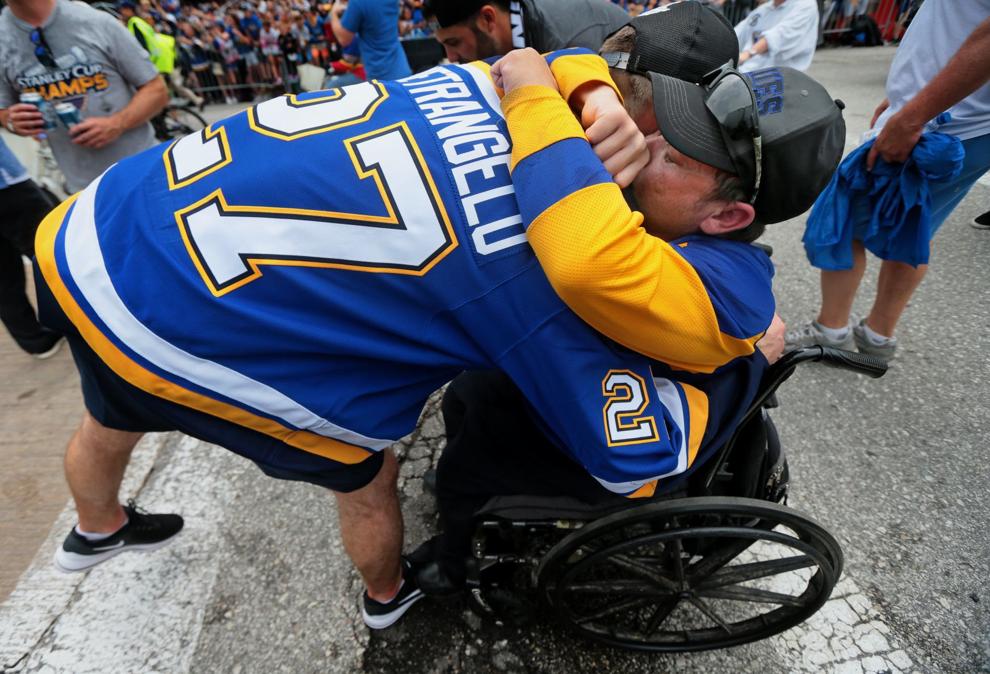 Scenes from Blues Stanley Victory Parade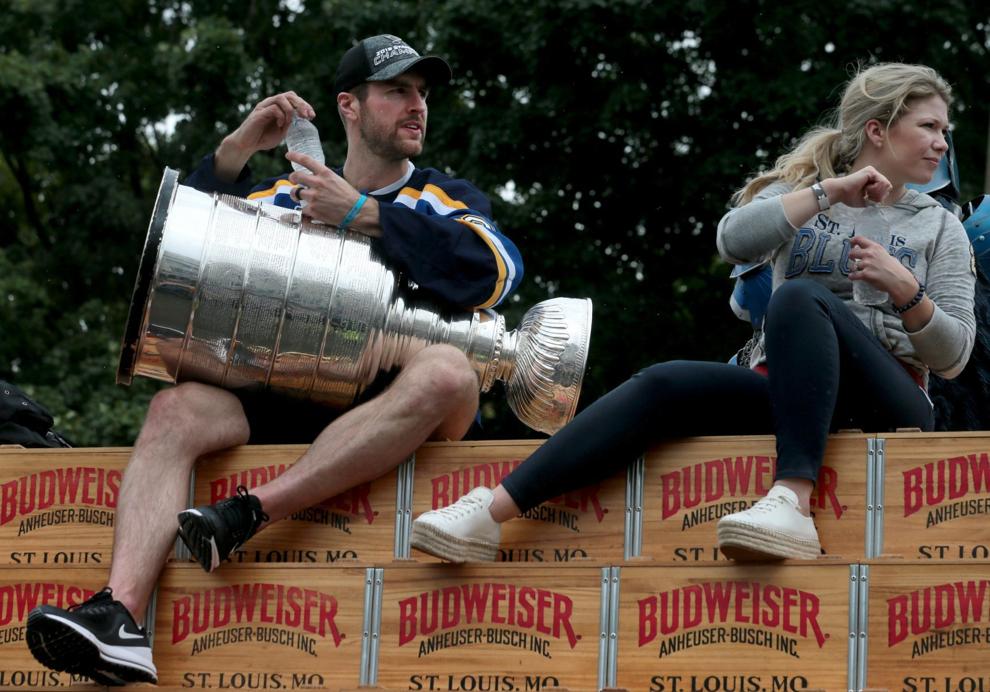 Scenes from Blues Stanley Victory Parade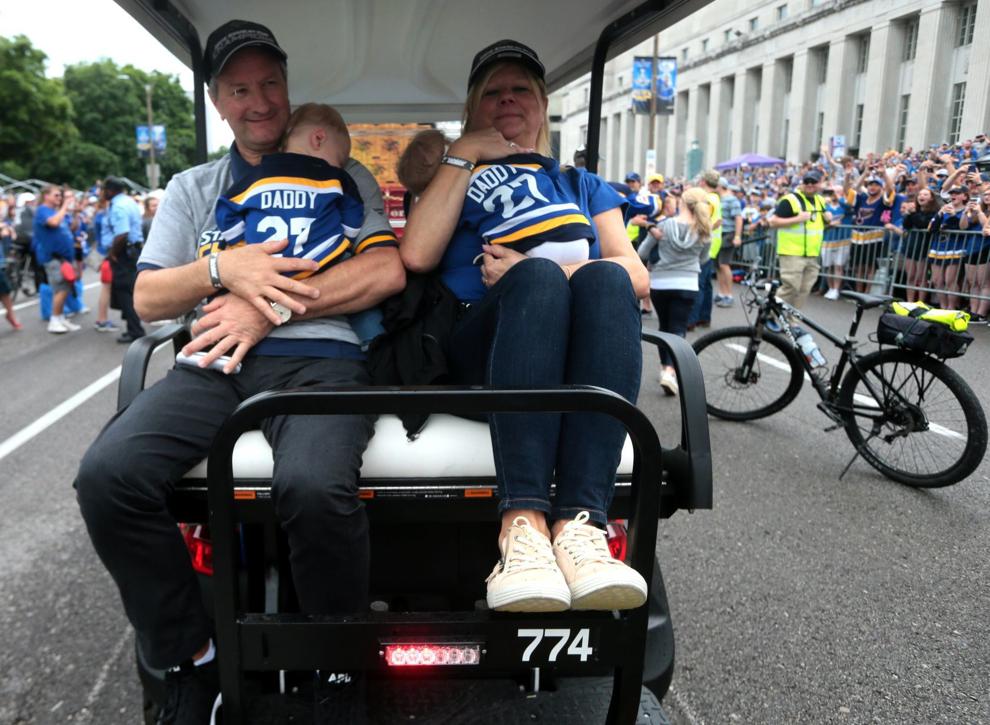 Scenes from Blues Stanley Victory Parade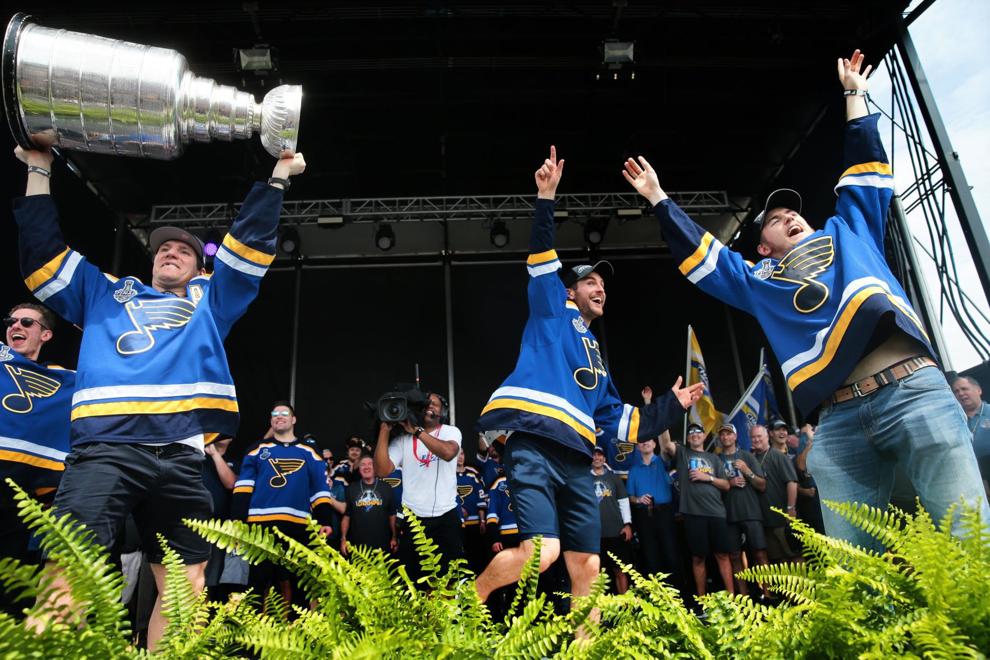 Scenes from Blues Stanley Victory Parade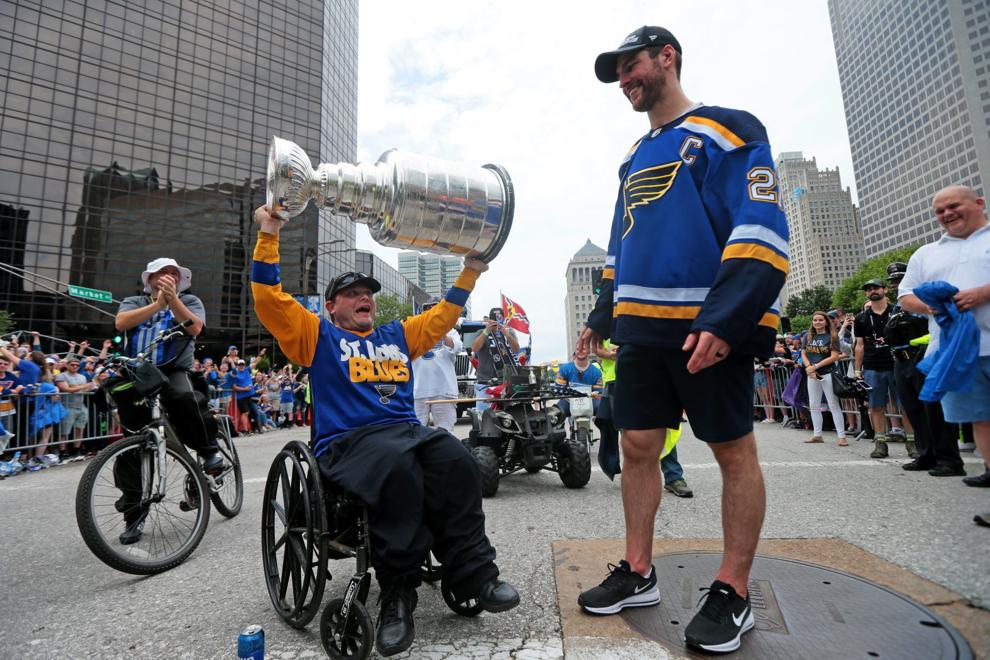 Scenes from Blues Stanley Victory Parade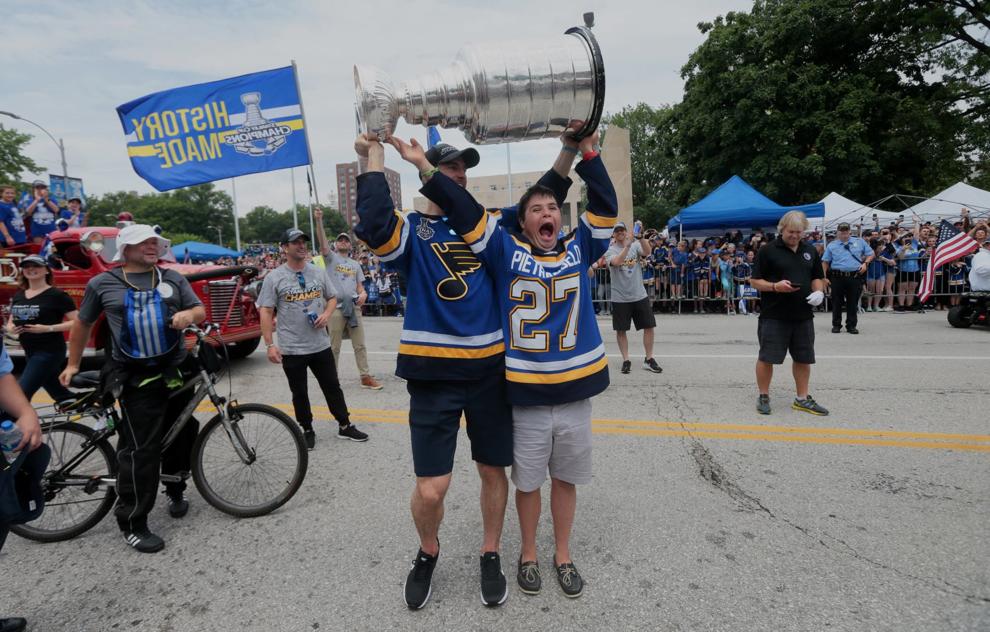 Scenes from Blues Stanley Victory Parade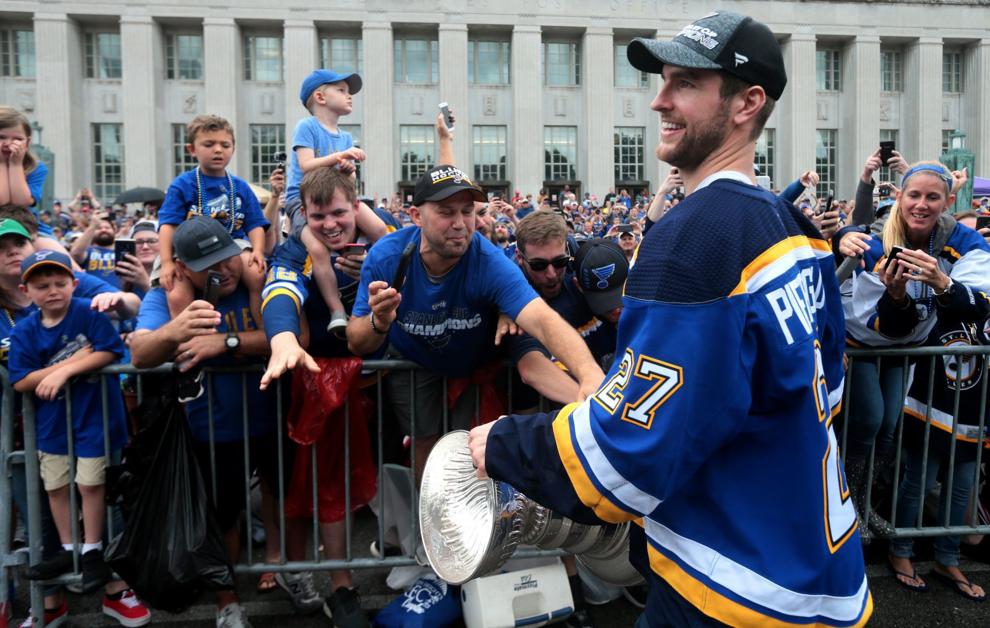 Scenes from Blues Stanley Victory Parade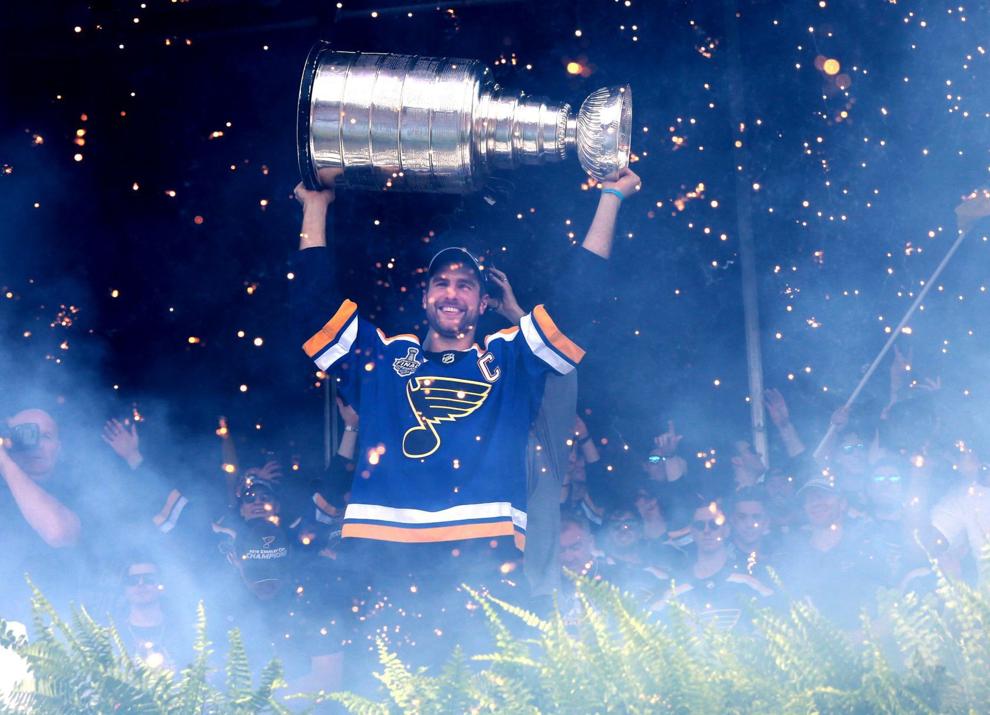 Game 7 Stanley Cup Final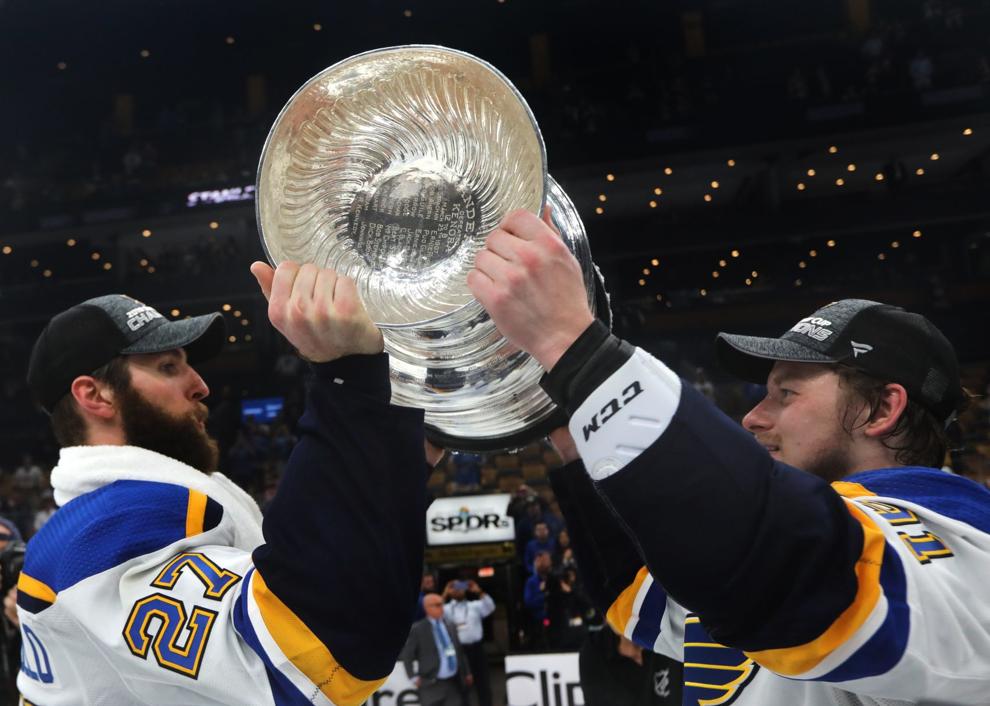 Game 7 Stanley Cup Final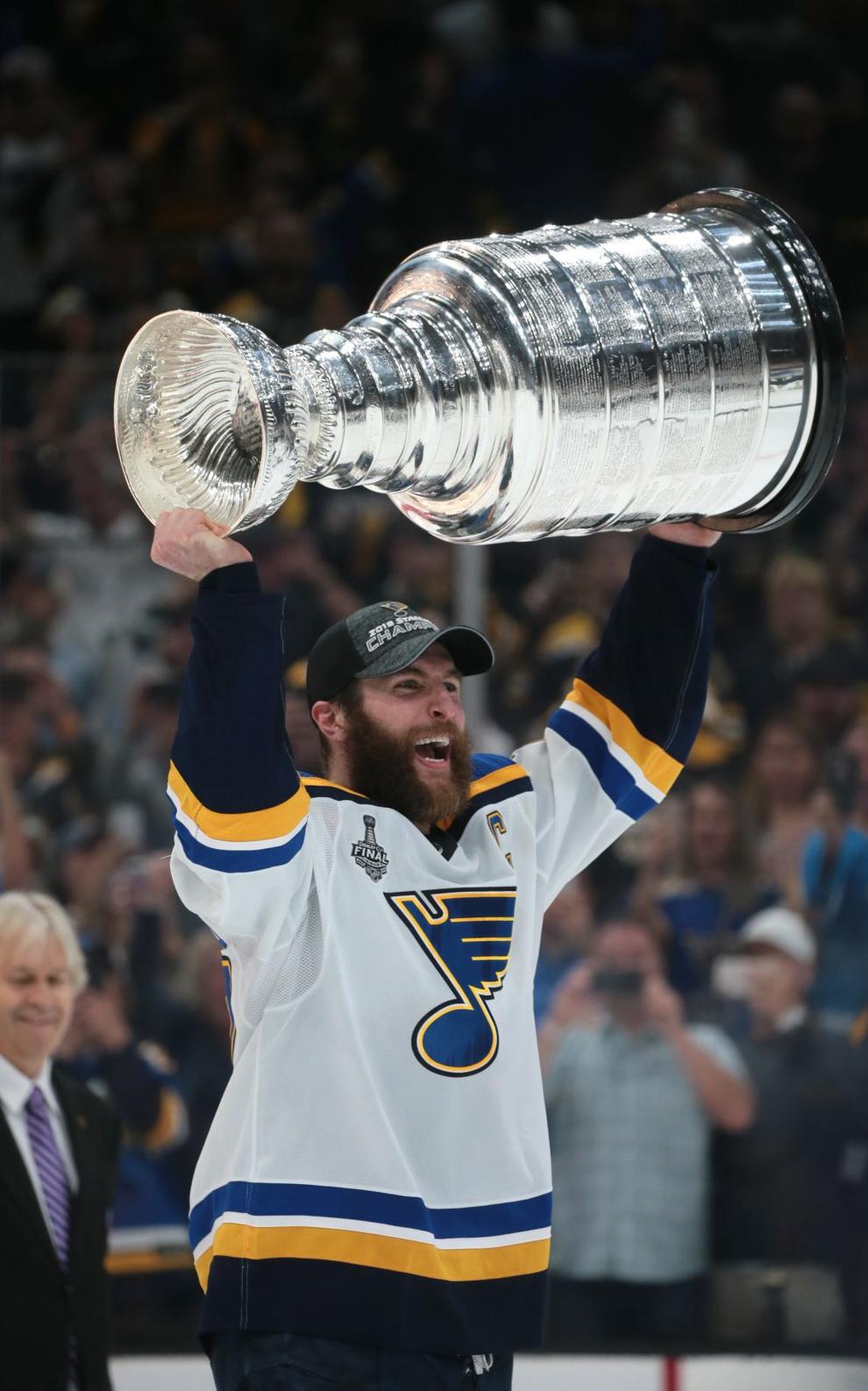 Game 7 Stanley Cup Final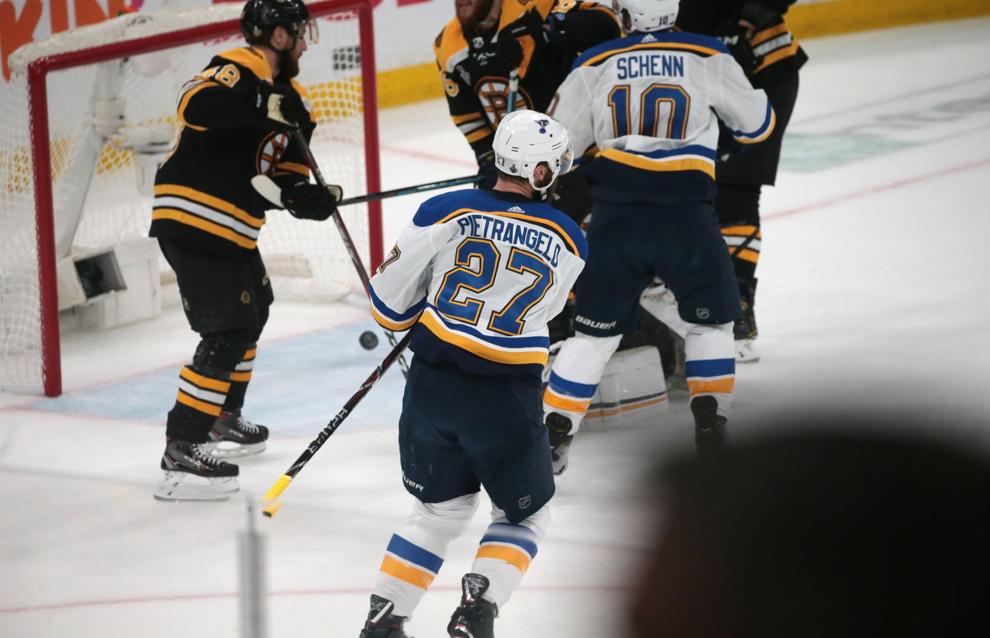 It's all or nothing for the Blues in Game 7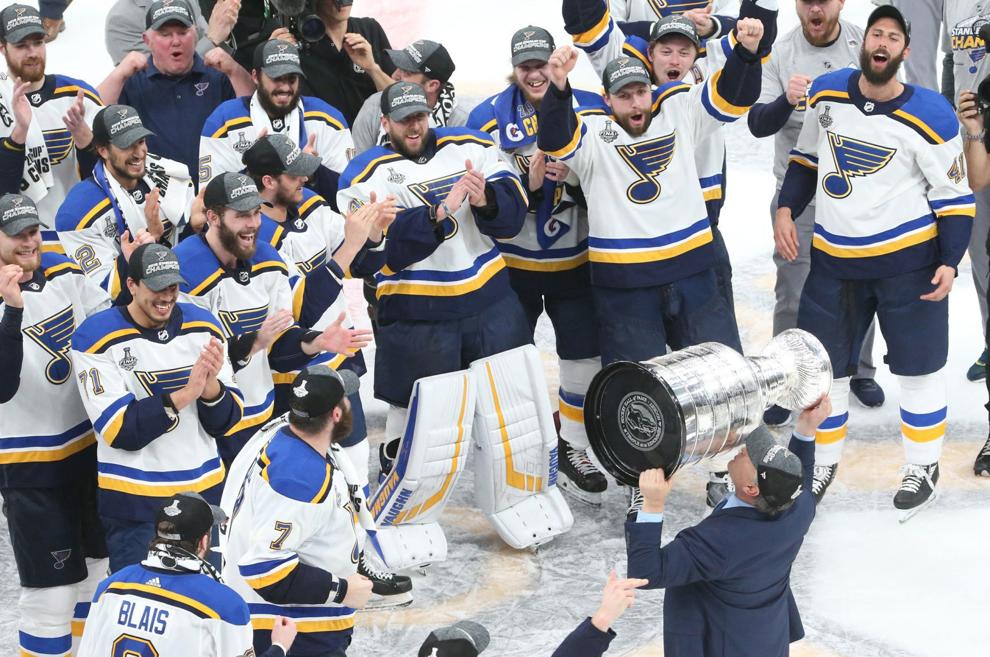 It's all or nothing for the Blues in Game 7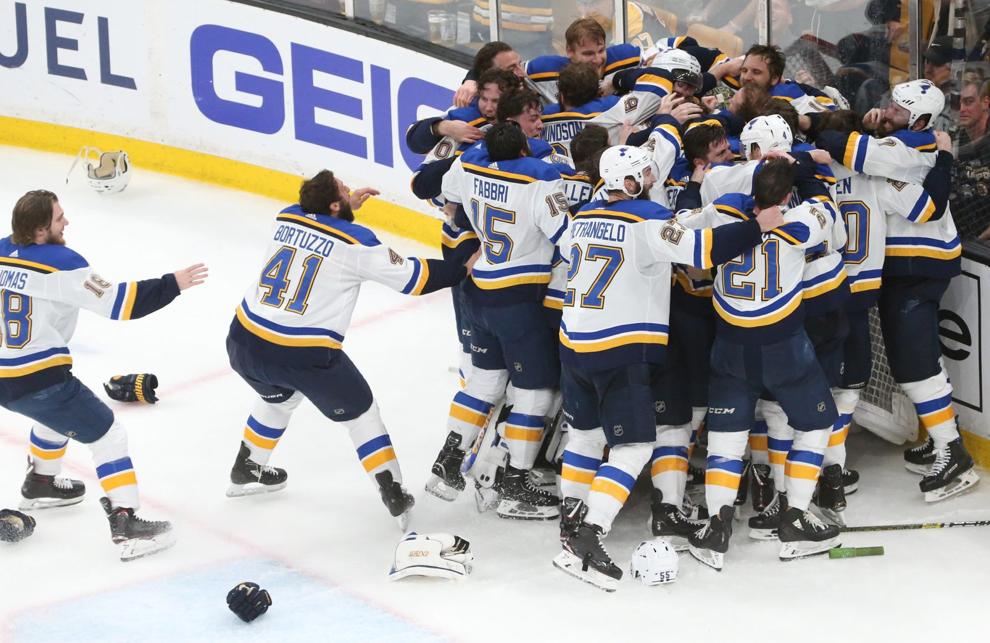 It's all or nothing for the Blues in Game 7