Noel Picard, an original Blue who played a supporting role in one of the most famous moments in NHL history, died on Wednesday. He was 78.
Picard was a defenseman for six seasons for the Blues before being let go in the 1972-73 season and finishing his career with Atlanta.
He had 12 goals and 46 assists in his seasons with the Blues and, more in keeping with his style, 540 penalty minutes.
Picard made one of hockey's indelible moments possible. When Boston's Bobby Orr shot the puck for overtime goal in Game 4 of the 1970 Stanley Cup Finals to end the series, Picard put his stick between Orr's legs and tripped him, sending Orr flying through the air and celebrating while parallel to the ice.
"I get asked about that a lot," Picard told the Post-Dispatch in 2011. "People send me cards and pictures in Montreal and I sign them all the time."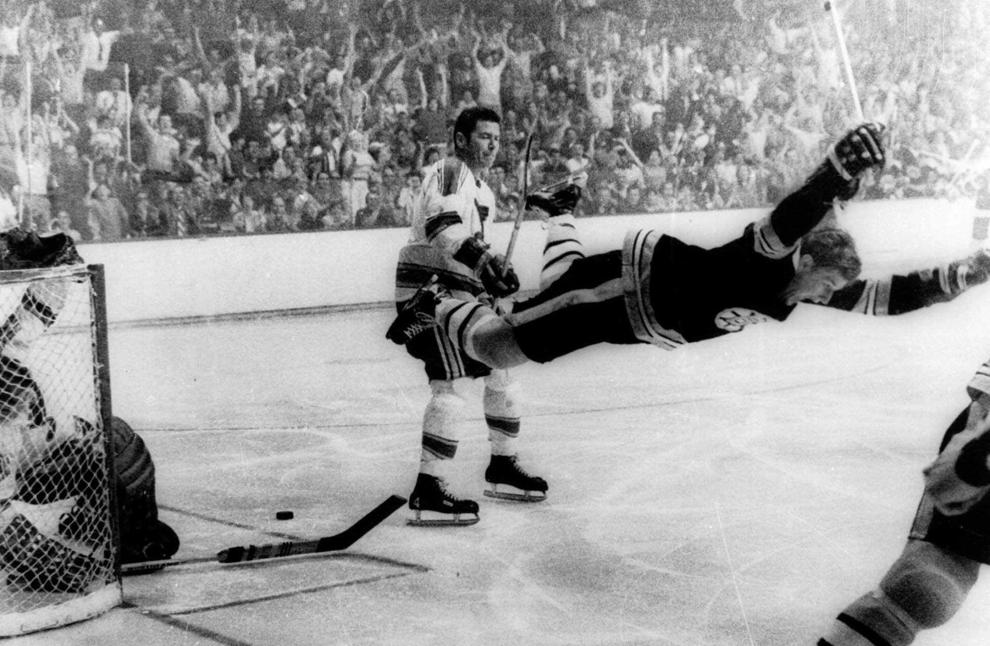 Picard, who did broadcasting work for the Blues after his retirement, had played one season for Montreal, getting in 16 games for a team that won the Stanley Cup in 1964-65. The Blues then claimed him in the expansion draft.
"Noel Picard was one of the best friends and teammates I had here," Blues defenseman Bob Plager told the team's website on Wednesday night. "It's tough to hear. Noel was such a big, happy-go-lucky guy and enjoyed life. He was the life of everything. One of the most important parts of the team in the early days was Noel Picard. He gave our star players room to be star players. Everybody in this city had Noel Picard stories. Some of them could be a little crazy, but those were the true ones."