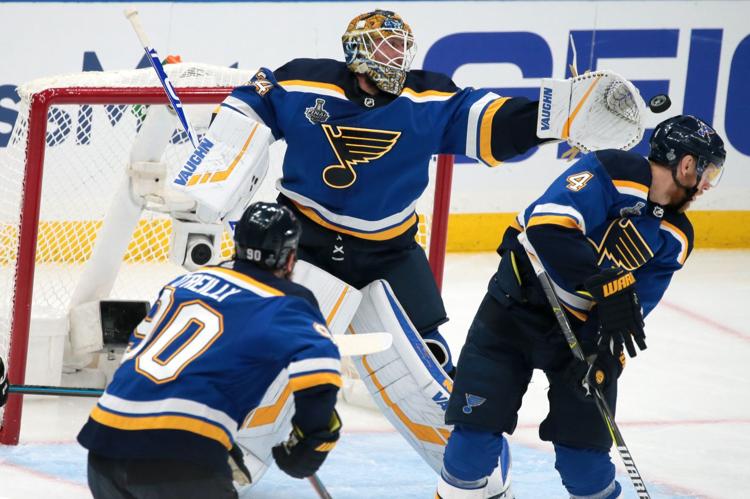 QUESTION: Chances that Jake Allen gets moved? If he does, what is a likely landing spot for him?
JT: I kind of doubt that Allen gets moved. Why not bring him back for another year just to make sure you've got the real deal in Binnington? Now don't get me wrong. You never know with Allen. But the Blues appear to be in decent enough cap shape to keep Allen around.
---
Follow-up: If the Blues are confident they have a backup that is as good or better, then trade Allen and try to upgrade the team. At the moment, I don't see that person in the organization, so it is going to have to come through trade. Backup goalies are too important in this league. They should be in no hurry to get rid of Jake, who is a pretty darn good No. 2.
JT: The Blues do not have anything resembling a backup on the roster they would feel comfortable using this year. Ville Husso is coming off an injury-shortened season in San Antonio. Even before he was hurt he wasn't playing well. Evan Fitzpatrick, who spent most of his time in Tulsa in the ECHL is at least a couple of years away. And the other goalies in the organization _ 2018 draft pick Joel Hofer and 2019 pick Colten Ellis will be back in juniors this season.
As for the other 7th-rounder this year, the Russian Vadim Zherenko is very much a mystery man. He's not at prospects camp. Don't expect him to be in the U.S. next season, and he's certainly not ready to play. Now with another strong year by Binnington, and a good year by Husso in San Antonio, I would think things might be different a year ago at this time.