Quick Hits: Jim Thomas on the Blues
Rounding up the hot topics from our hockey writer's chat with fans of the Stanley Cup champions.
WILL BLUES MOVE JAKE ALLEN?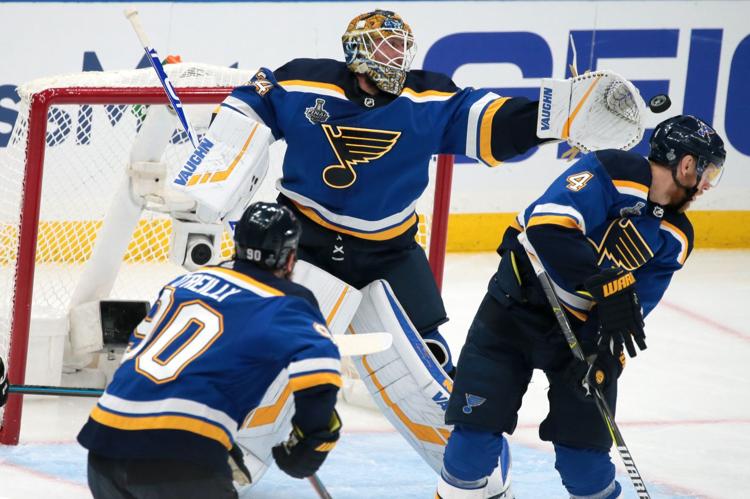 QUESTION: Chances that Jake Allen gets moved? If he does, what is a likely landing spot for him?
JT: I kind of doubt that Allen gets moved. Why not bring him back for another year just to make sure you've got the real deal in Binnington? Now don't get me wrong. You never know with Allen. But the Blues appear to be in decent enough cap shape to keep Allen around.
---
Follow-up: If the Blues are confident they have a backup that is as good or better, then trade Allen and try to upgrade the team. At the moment, I don't see that person in the organization, so it is going to have to come through trade. Backup goalies are too important in this league. They should be in no hurry to get rid of Jake, who is a pretty darn good No. 2.
JT: The Blues do not have anything resembling a backup on the roster they would feel comfortable using this year. Ville Husso is coming off an injury-shortened season in San Antonio. Even before he was hurt he wasn't playing well. Evan Fitzpatrick, who spent most of his time in Tulsa in the ECHL is at least a couple of years away. And the other goalies in the organization _ 2018 draft pick Joel Hofer and 2019 pick Colten Ellis will be back in juniors this season.
As for the other 7th-rounder this year, the Russian Vadim Zherenko is very much a mystery man. He's not at prospects camp. Don't expect him to be in the U.S. next season, and he's certainly not ready to play. Now with another strong year by Binnington, and a good year by Husso in San Antonio, I would think things might be different a year ago at this time.
IS THE ROSTER SET FOR NEXT SEASON?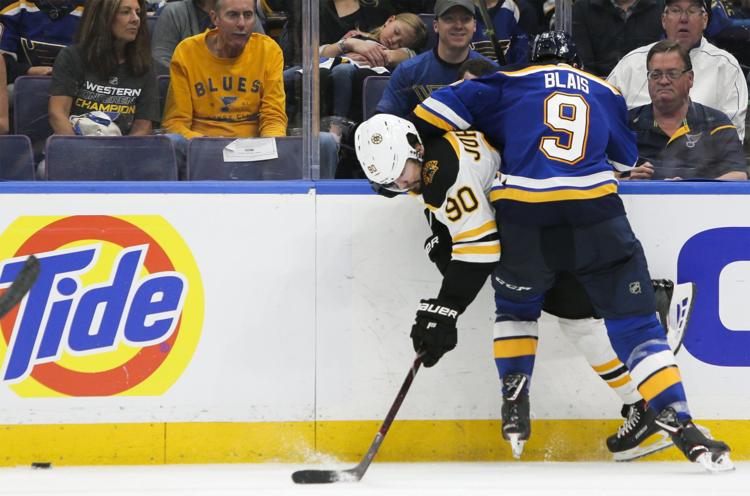 Answer edited to reflect that unrestricted free agent Carl Gunnarsson re-signed with the Blues on Thursday.
QUESTION: What will next year's roster look like? Who is the most likely to not return or be retained?
JT: The roster is relatively set for next year — Doug Armstrong has said as much. I don't think it will be anything like last offseason. Again, you never say never with Armstrong, but the Blues have only one unrestricted free agent of note in Maroon. Do they buy out Steen? (I have no feel for that). Do they trade Allen? (I wouldn't think so.)
So camp may come down to whether Jordan Kyrou or Niko Mikkola make the opening day roster. Is Blais on the roster from Day 1? Or Fabbri?
WILL THEY WORK OUT SOMETHING WITH MAROON?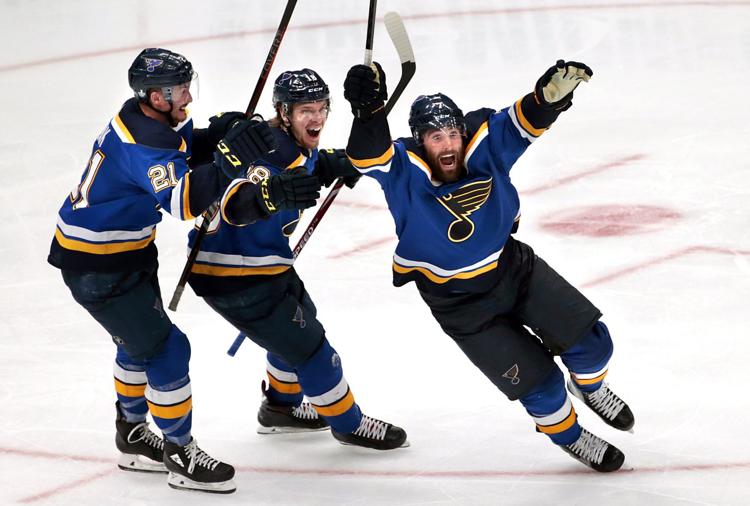 QUESTION: Will the Blues and Pat Maroon get something figured out for two years or less?
JT: Besides what he brings in physical play and work around the net, Maroon seems to be a big plus in the locker room. I think Armstrong would like to bring him back, and Maroon would like to say in St. Louis. But it all comes down to money. I don't know what would work for Maroon. Maybe two years at $2.5 million a year?
ANY PROSPECTS WITH A SHOT AT MAKING THE ROSTER?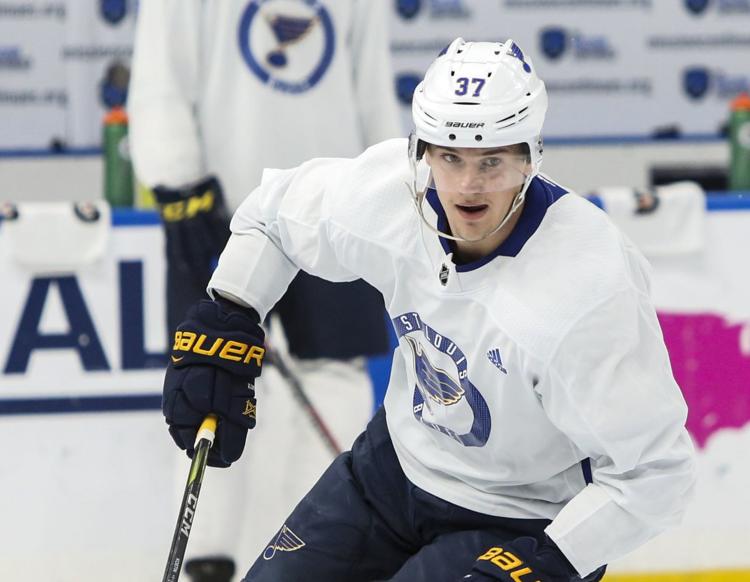 QUESTION: Which prospects, if any, could push for a roster spot this year?
JT: This prospects camp has a little bit different feel than last year's when players like Jordan Kyrou and Robert Thomas were here, although Thomas didn't participate because of an ankle injury. I would say Klim Kostin is the only player here that might make a roster push this season — and it's interesting he's even here after two seasons in San Antonio. Forward Dominik Bokk, a first-rounder from a year ago, probably is a couple of years away.
To a question about the Blues' top defensive prospects, JT replied: 
The Blues would like to give the young D-man from Finland — Niko Mikkola — every opportunity to make the roster this coming season. He was impressive in camp this past September. They also like Mitch Reinke, who was one of their "Black Aces" during the playoffs.
THREE YEARS FOR BERUBE ... THAT'S ALL?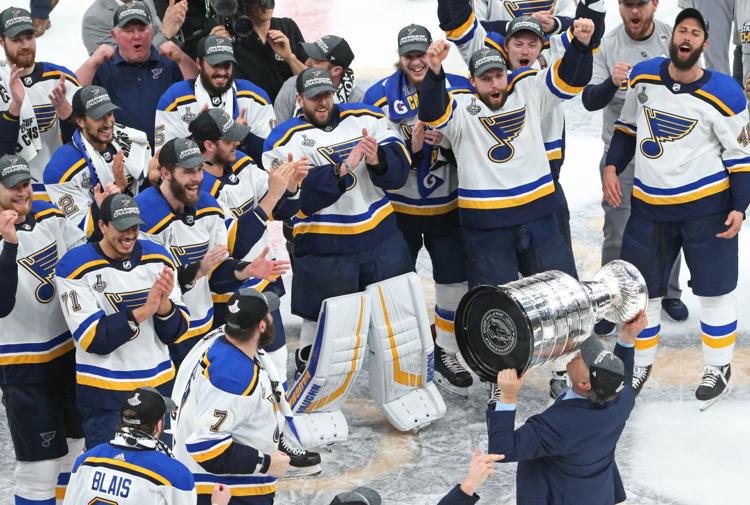 QUESTION: Were you surprised by the length of Berube's contract? Three years seems like a short term for a man who just brought you the Cup.
JT: No, it seems just about right to me. Hockey coaches never seem to have much job security. Although I get it that he just won the Cup.
HOW DID BLUES GAIN SO MUCH CAP SPACE?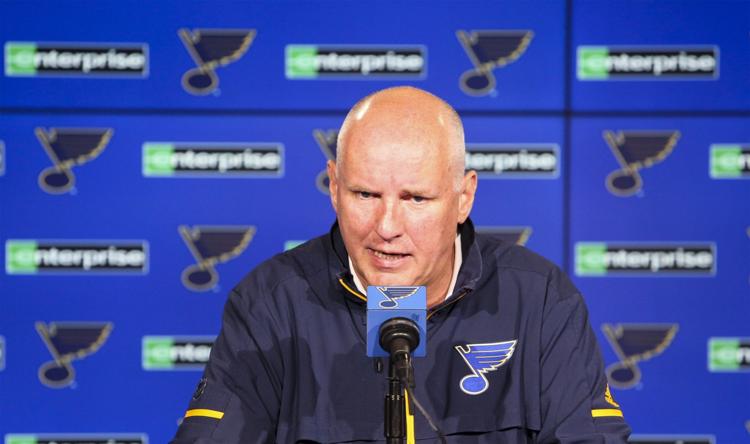 QUESTION: The Blues were at the salary cap last year, right? Now people are saying that they are $17 million under. Am I missing some high-paid player that is not coming back, or was last year's payroll not at the cap?
JT: No you're not missing anything. But you have 9 RFA's that have been tendered (7 of whom figure to be on the team next year, or at least seriously competing for roster spots). They were under contract this past-completed season and taking up cap space, and now they're not — so they will soak up some of the cap space when they sign their qualifying offers.
If you re-sign unrestricted free agents Maroon and Gunnarsson, that will take up some space. Or maybe you sign an outside free agent. When all is said and done, the Blues will be at or near the cap again.
BUYOUT FOR STEEN?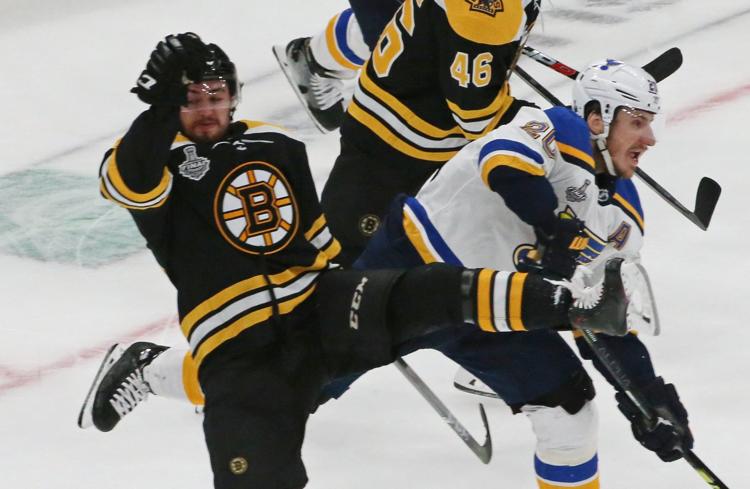 QUESTION: You mentioned a Alexander Steen buyout. Is that you just spit-balling, or have you heard rumors to that effect? I like the potential savings there with little long term penalty.
JT: Nothing more than speculation on my part, although I'm far from the only one who has brought up the possibility. The problem with the buyout for a player of Steen's age is that you'd have to spend around $7 million or so to save about $4 million.
WHY COMMIT TO FABBRI?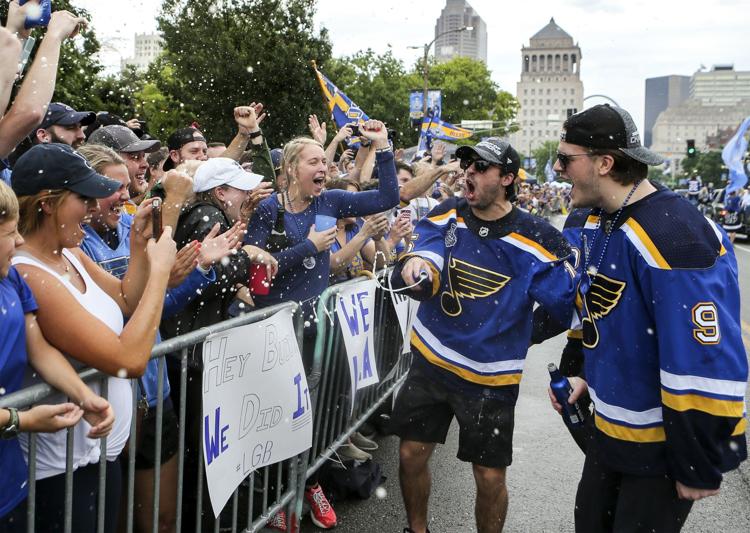 COMMENT: I'm surprised Fabbri was tendered. His upside has regressed and they can certainly do better in free agency or rely on Barbashev/Sanford/Blais.
JT: Obviously someone like Edmundson and Binnington this year are a different matter, but RFA's almost always represent cheap labor. After going all this way with Fabbri in his comeback from knee surgeries, why not give him another look this season? Frequently, players really return to form the year after they return from knee surgery anyway.
Follow-up: My argument for trading Fabbri is this: Berube made all of the right moves with players down the stretch to bring us the Cup, and those moves didn't include Fabbri unless we HAD to use him. Why not trade him for a guy that Berube will use?
JT: But maybe that changes this year. Maybe Fabbri returns to form. Sundqvist, for example, was a different player this year, right? And maybe the Blues get Fabbri under contract and see what he does in camp, and if he doesn't show much or look like he'd fit in, then they trade him.
I really don't think Fabbri has much trade value based on the injuries and his performances this past season.
A LITTLE HEAVY ON THE BUD LIGHT?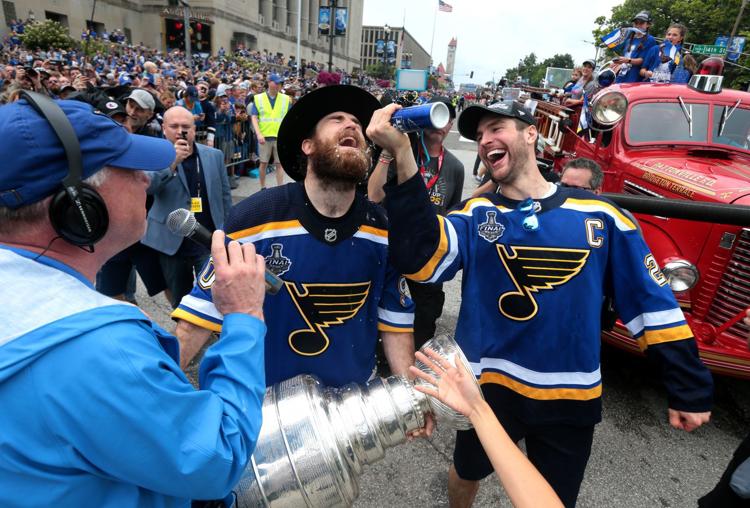 COMMENT: Wondering what the organization's thoughts are on the public drunkenness from players during the Stanley Cup celebrations, particularly at official club functions such as the parade. It's generally part of the routine for all NHL teams, but essentially the players are intoxicated while at work. The level of intoxication for some of the players was not a good look for them nor the Blues. Serious injuries could happen related to it as well, such as Barbashev falling off of that truck. People have died from lesser falls.
JT: I don't think the team has given it much thought, or views it as any kind of issue.
SUPER BOWL OR STANLEY CUP?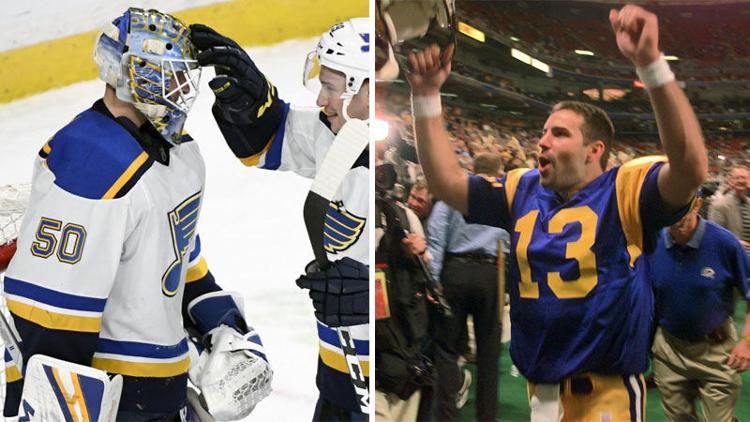 QUESTION: Can you compare the experience of covering a Super Bowl champion in the Rams to a Cup winner in the Blues? Have you enjoyed the transition?
JT: I've enjoyed it immensely. This has been a historic season — one obviously for the record books. To be able to cover seasons like that twice in one career (counting the '99 Rams) is pretty amazing. I'm grateful (even with those awful years over the last half of the Rams' time in STL).
I think this one means a little more to the city than the Rams, if only because the Blues have been here longer. And are still here. I don't know as much about the game of hockey as I did football, but I knew enough to be dangerous this year! The playoff grind in hockey was unbelievable — 26 games! You had an out-of-nowhere hero in Kurt Warner, and now you have an out-of-nowhere goalie in Jordan Binnington.
One difference between the teams. The '99 Rams basically blew everyone out, at least until the playoffs. The '18-19 Blues had to scratch and claw for everything they got.
IMPACT OF A STANLEY CUP CHAMPIONSHIP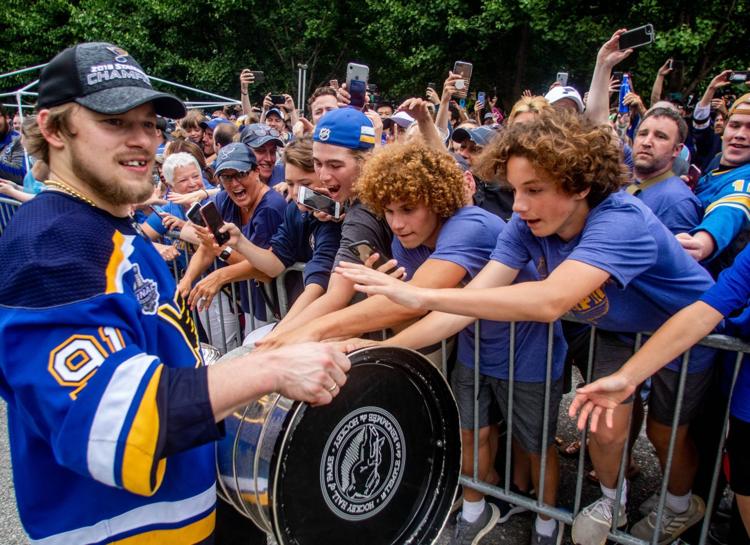 COMMENT: Winning the Stanley Cup seems more important to hockey players than winning a championship is to players in any other sport. I don't quite know how to explain this, but I think it could be seen in the reactions of former players such as Bernie Federko and Bobby Plager to this Cup win. Just pure, genuine joy.
JT: It was interesting to see how much of a kick Plager and Federko and Hull, etc., got out of the Blues winning the Cup. And as for the current players, I've never seen a championship parade where the players interacted like that with the fans. Have you? So it was clear how much the title meant to the players, and conversely, the players could tell how much the title meant to the fans and the city.
INJURY UPDATES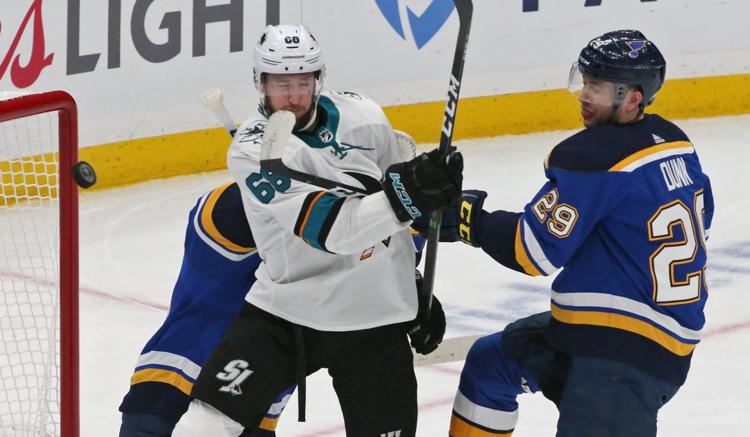 QUESTION: Did the Blues really get away with just O'Reilly, Thomas and Tarasenko banged up a little? And anything more on Tarasenko's shoulder?
JT: Well, I think it was Armstrong who mentioned that Steen ended the season banged up. He had some shoulder issues in-season. I guess Tarasenko's shoulder is OK — you heard about the knee surgery I presume. I was under the impression Dunn might need some additional work after his facial and head injuries in the San Jose series.
We didn't really get a chance to ask Armstrong about injuries at Wednesday's Berube press conference. And because of the post-Cup chaos, we didn't have the traditional locker cleanout day where injury info usually comes out.
ANY PROGRESS BY KYROU?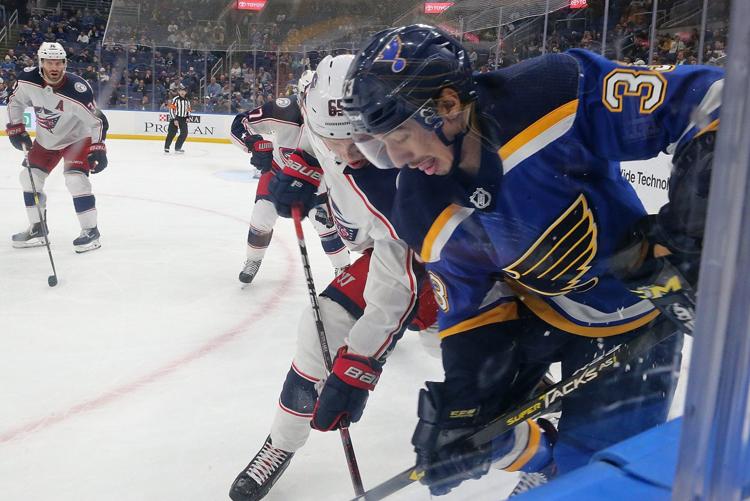 QUESTION: What have you heard about Jordan Kyrou and whether he made any progress with the things he had to work on to make the big club?
JT: Kyrou is recovering from kneecap surgery and is expected to be ready for camp. The Blues would like him to push for a roster spot. Last year, you may recall, he made the opening roster after a strong camp/preseason.
ONE MORE SHOT FOR SCHMALTZ?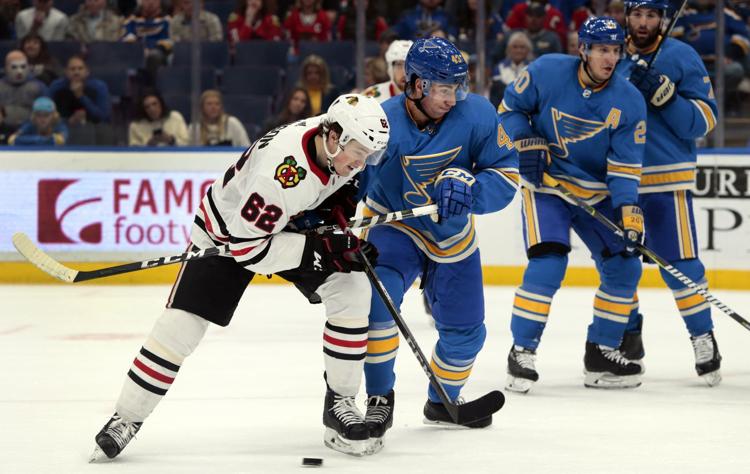 QUESTION: Do you think that Jordan Schmaltz will be moved? He does not appear to have much of a future with the Blues.
JT: He has one year left on his contract. It does kind of seem like his best chance to establish himself on the roster has come and gone. I don't think he would fetch much, if anything, in a trade, so why not bring him to camp and see what he's got.