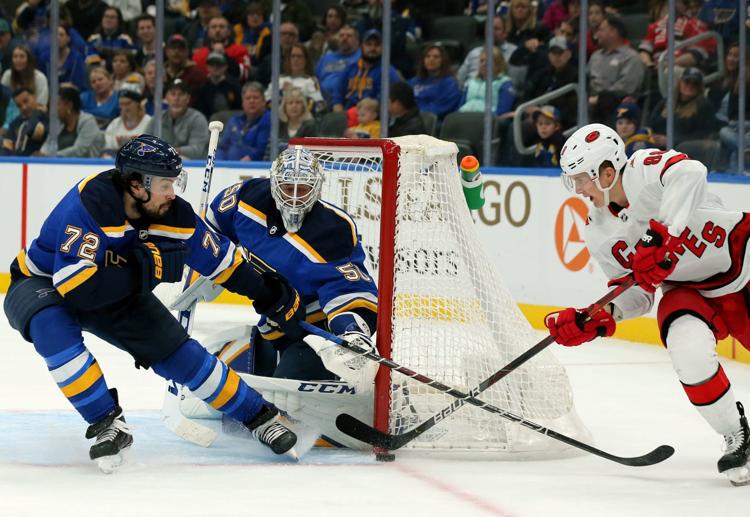 QUESTION: Does the restart give Justin Faulk an opportunity to make a second first impression?
TOM T.: Every game is basically a chance for Faulk to make a better impression, and this will have the effect of being his second season with the Blues. One thing though that won't change is that his role is still undefined and where he fits in best remains unsettled. Once the Blues can settle on a regular role for him, his potential to flourish will improve.
... Faulk played well in Carolina. There's no reason to think his game disappeared after being traded to the Blues. Players have off years. It happens. If Faulk struggles again in 2020-21, then you've got legitimate concerns.
---
Follow-up: If Alex Pietrangelo re-signs with the Blues, how could they keep him and Faulk? Will Faulk be exposed in the expansion draft?
TOM T.: Faulk has long loomed as an expansion draft candidate, since the Blues list fills up pretty quickly with players they would want to protect more.
They can keep Faulk and Pietrangelo, but would need to free up some space by trading away two well-paid players.