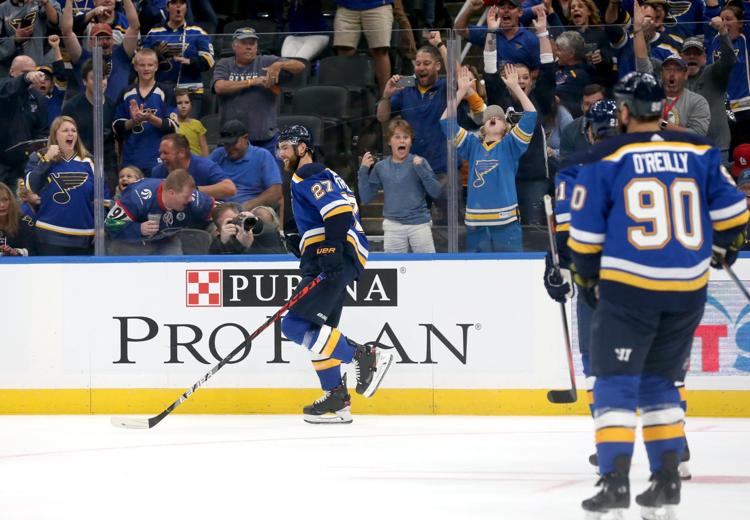 QUESTION: OK, Tom, jump right in: What's the latest on hockey coming back?
TOM T.: The NHL really wants it to happen. Really, really wants it to happen. And they will wait a long time, right up to the point where someone says it's just not possible.
The latest plan making the rounds is, two venues, one quite possibly in Las Vegas, another somewhere in the east, 12 teams in each venue. A round robin series of games within the division to determine your 16 playoff games and placement -- they're unlikely to be able to get to 82, or even get every team to the same number of games -- and then go from there. Whether early rounds of the playoffs would be something less than seven games, that may depend on when they're able to get started and how much time they have.
It's looking more and more like they will hold off on the draft until the season is over. There was thought we could know about that this week.
But the situation is very fluid. The first step will be getting teams able to open up their training facilities. Then they could think about the next step. Deaths and cases will have to go show consistent signs of going down before those things happen.
---
Follow-up: NHL should just cancel the season. I'm concerned that they will try to cram too many games together, which could lead to serious injuries to the players.
TOM T.: But if they don't do anything at all, you can have guys going nine months between games. This is why the players have insisted on a three-week training camp and games before going straight to the intensity of the playoffs, to help avoid serious injuries. And the players union has a say in how many games are played and how often, and that's a main thing the Return to Play Committee is working on.
With teams in the same venue, there won't be a need for back to backs or three in fours, so that will be easier on them. I think if we see hockey, we'll see a world where every team plays every other day, and the only longer breaks would be between rounds of the postseason.
And if they don't play this season, it most likely makes next season even weirder because of the lost revenues. The 2020-21 season won't be normal either, but the way to make it most normal is to play something this season.