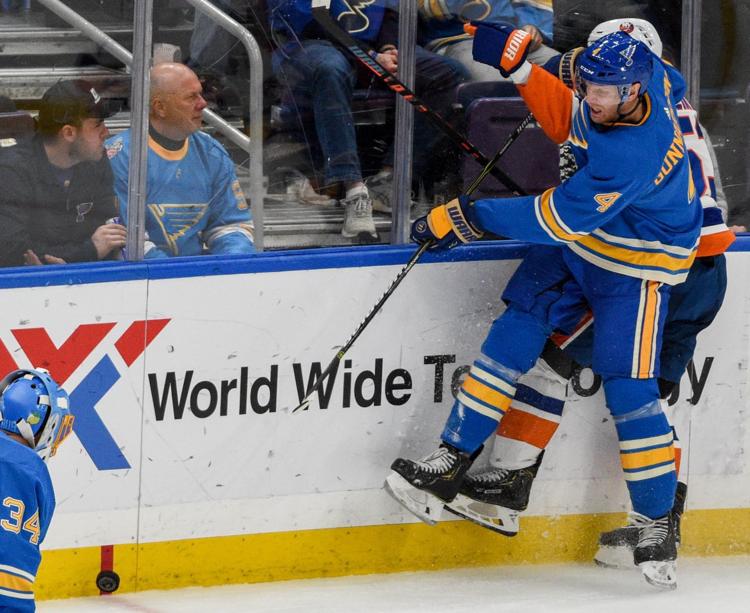 QUESTION: What can we expect from the Blues at the trade deadline? If they continue to win, might they add some complementary pieces? Would they still trade their UFA's for draft picks?
TOM T.: The Blues are in a weird situation, in that if they played like everyone thought they would at the start of the season, they would be a real good team — but they haven't done that enough to make you confident they would do it. But, since Dec. 11, they have the 8th-best record in the league, so you have to start to think maybe they can do that.
I think they trade the UFAs, though maybe they keep one of Gunnarsson or Bouwmeester so they have six experienced D. (Unless they're totally sold on what one of their players in San Antonio can do.) Who they keep would probably depend on who they would get the most for in a trade. The Blues don't have a first- or fourth-round pick next season — I'm assuming that first-round pick won't end up being a top 10 anymore that they would keep — so getting a draft pick or two back would probably be welcomed.
I can't see them dealing any prospects for a player, unless it was someone who they were no longer sold on or who seemed expendable. So they might trade someone for a draft pick and then get someone for a draft pick. But I don't see them going in in a big way to acquire people.