If the Blues fall short in this Stanley Cup Final, their special teams play will be at the top of the list of what went wrong.
In a series that is tied 3-3 heading into Game 7 Wednesday at TD Garden in Boston, the Blues have been outscored 7-1 by the Bruins when it comes to power-play goals and 1-0 when it comes to shorthanded goals.
That's a net of minus-7 on special teams — in six games. It was more of the same in Sunday's 5-1 Game 6 loss when the Blues went 0-for-4 on the power play while the Bruins went 1-for-2.
That put the Blues at 1-for-18 on the power play in the series, for a 5.6 percent success rate.
Boston, meanwhile is 7-for-21, for 33 percent.
That's pretty compelling math, wouldn't you say?
Game 7 will be No. 108 for the Blues, regular season and playoffs included. At this stage, what can they try in terms of scheme or personnel that hasn't already been tried?
"Well, we've kind of shuffled things around," coach Craig Berube said. "Moved guys (to) different spots. I thought that the adjustments we made for Game 6 at home, we had good looks.
"But I know we need results, and I get that. So we just gotta do a better job of better shot selection, better screens, score a couple dirty goals around the net.
"(Goalie) Tuukka Rask, he's in good position most of the time. They do a good job with their penalty kill, so it's gonna take a couple dirty goals. Better net presence. Screens. Finding rebounds. Outnumbering them at the net a little bit more."
The Blues did have 12 shots on goal during their four power plays Sunday. That's the most in any of their 26 playoff games this postseason. They've had 34 shots on goal total on the power play so far in this Stanley Cup Final, which is the most they've had in any of their four playoff series.
"Last night was a lot better," captain Alex Pietrangelo said Monday afternoon, before the team boarded its flight for Boston. "Simplified getting pucks to the net, got some traffic. We had some pretty good looks. I probably should have scored on the one. Hit the post or whatever."
Pietrangelo did hit the post with a backhand shot at the 9-minute 55-second mark of the second period. Boston's lead was only 1-0 at the time, so a little better puck luck on that shot would've tied the game. The Blues also had five shots on goal during the power play, which came with Boston's Brad Marchand off for tripping Pietrangelo.
But there are no door prizes for coming close, much less Stanley Cups. The Blues have fallen into the habit of being a little too careful, a little too deliberate on the power play — a familiar malaise this season when the power play has struggled.
"Whoever goes out there has to execute," said Jaden Schwartz, who has two of the Blues' 13 power play goals this postseason. "We know it has to be better. Comes down to one game.
"We'll look at some stuff (Tuesday). Not sure if we'll make changes or not. At a time like this, I think it's just getting pucks to the net. ... I think we're doing a decent job of getting in the zone. We have to get more bodies to the net and get on the same page."
As for the Blues' penalty kill unit, it killed off all five Boston power plays in Games 4 and 5, both Blues' victories. But Boston scored on its first power play attempt of the night Sunday, a 5-on-3 goal scored by Marchand after first Brayden Schenn (boarding) and then Ryan O'Reilly (delay of game) were sent to the box 62 seconds apart in the first period.
The Schenn penalty was the kind the Blues have been trying to avoid this series — you know, the kind that easily could have been avoided.
"That's a penalty," Berube said of Schenn's hit against Joakim Nordstrom. "I'm not gonna sit here and say it's not a penalty. It's a tough play all around."
The Blues were missing one of their top performers on the penalty kill Sunday in Ivan Barbashev, who was serving a one-game suspension for an illegal check to the head of Marcus Johansson in Game 5.
In Game 3, they were missing another one of their top PK players, Oskar Sundqvist, who was serving a one-game suspension for boarding Matt Grzelcyck in Game 2. The Bruins went 4-for-4 on the power play in the game Sundqvist missed.
So in the two games when the Blues were missing a top penalty killer, Boston went 5-for-6 on the power play. In the four games when both Barbashev and Sundqvist were on the ice, Boston has gone 2-for-15.
The two are normally on the ice together on the PK.
The absence of Barbashev also was felt in terms of physical play. Even after missing Game 6, Barbashev leads all Blues in hits this postseason with 80. The Blues had only 29 hits Sunday on Boston, which matched their lowest postseason total since Game 4 of the second-round series against Dallas.
"I think that we can be more physical than we were last game," Berube said.
Other than the absence of Barbashev, Berube wasn't sure exactly why.
"Who knows what goes on and what goes through guys' heads," he said. "A lot of time you just don't get there in time to make contact. You don't want to chase it, but when it's there, be on your toes.
"I think our puck placement wasn't great to make hits. And also, maybe it runs through their heads that they don't want to take a penalty, either, making a bad hit. But you gotta be aggressive. That's our style and that's the way we have success."
Season 3, Episode 41: Post-Dispatch beat reporter Jim Thomas joined columnist Jeff Gordon to discuss the Blues-Bruins showdown for the Stanley Cup.
Blues skate in critical Game 6 of the Stanley Cup Final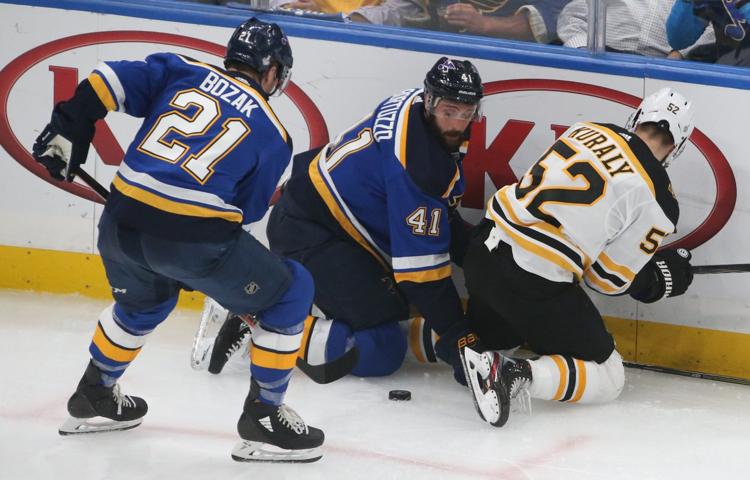 Blues skate in critical Game 6 of the Stanley Cup Final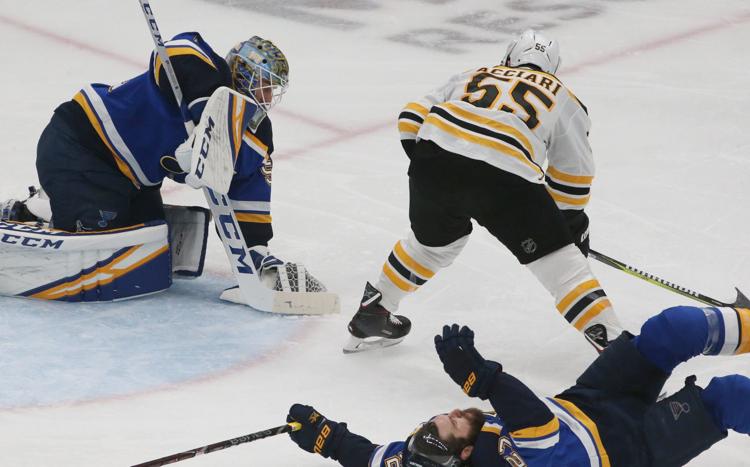 Blues skate in critical Game 6 of the Stanley Cup Final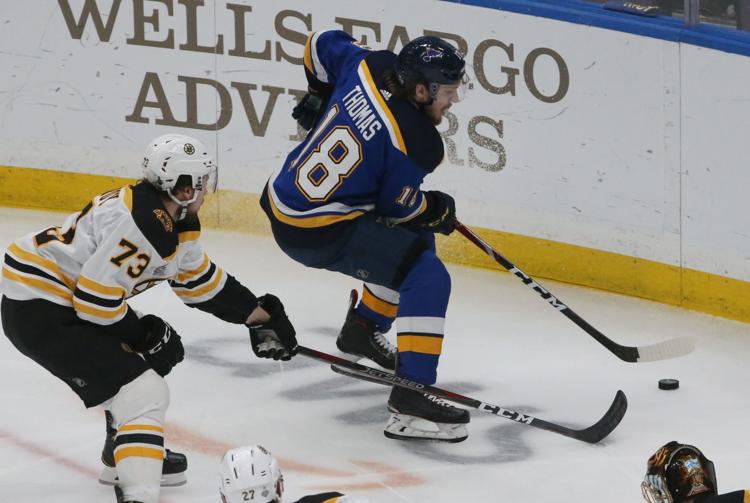 Blues skate in critical Game 6 of the Stanley Cup Final
Blues skate in critical Game 6 of the Stanley Cup Final
Blues skate in critical Game 6 of the Stanley Cup Final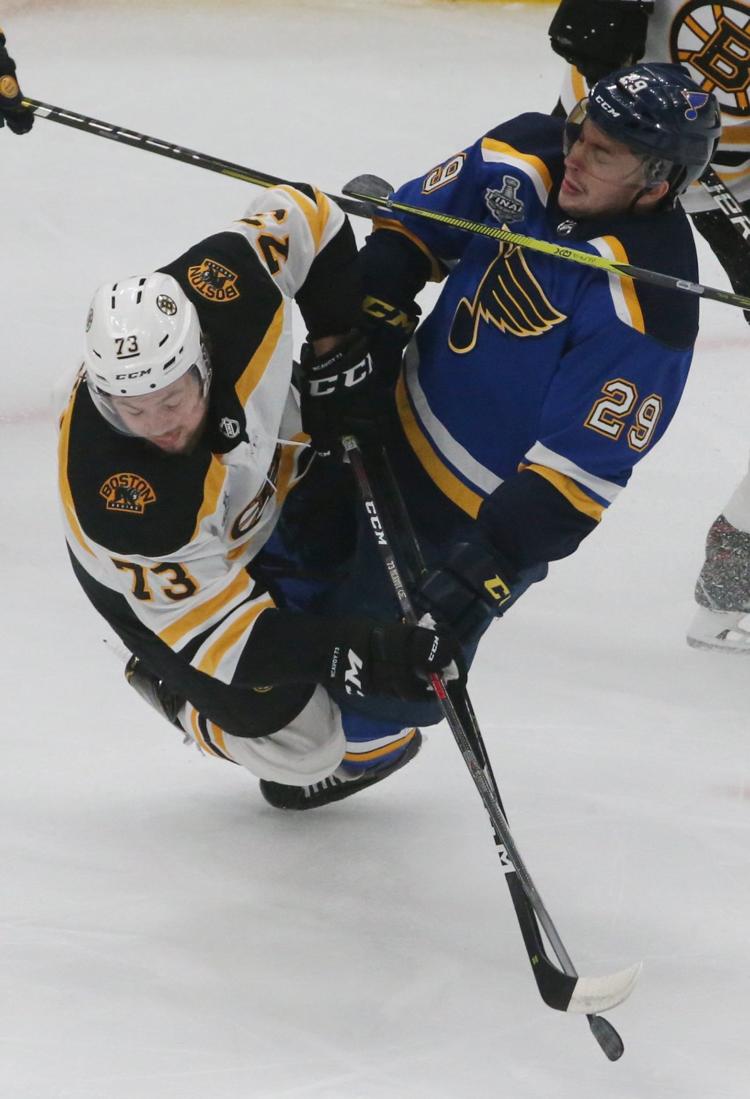 Game 6 Stanley Cup Final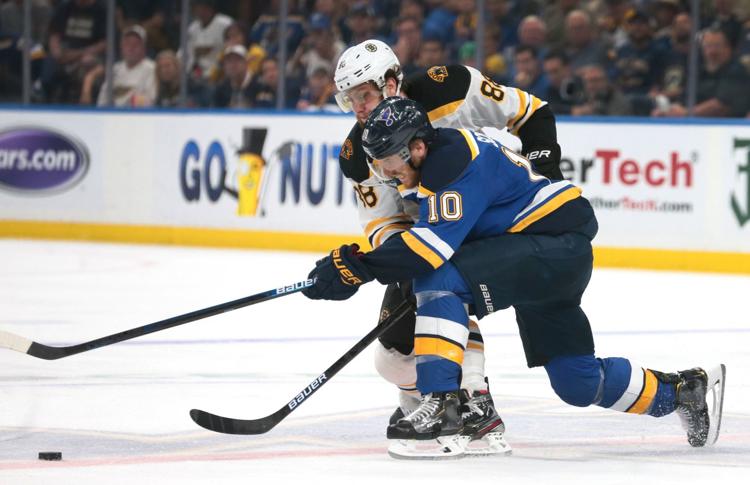 Game 6 Stanley Cup Final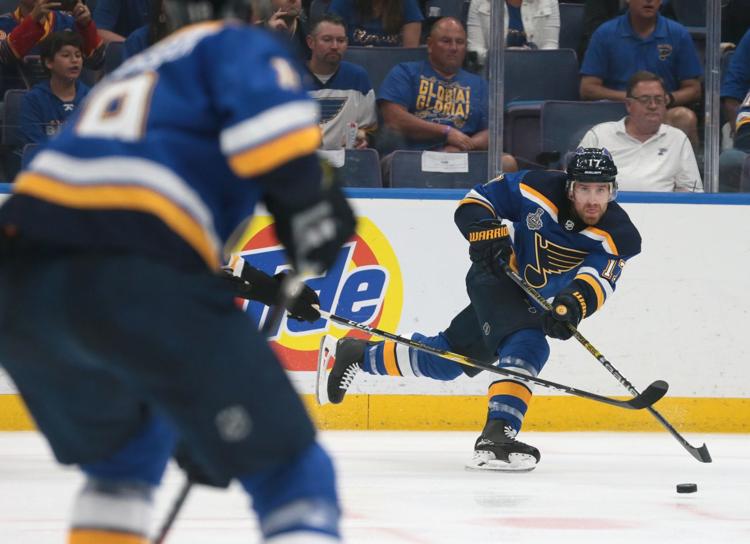 Game 6 Stanley Cup Final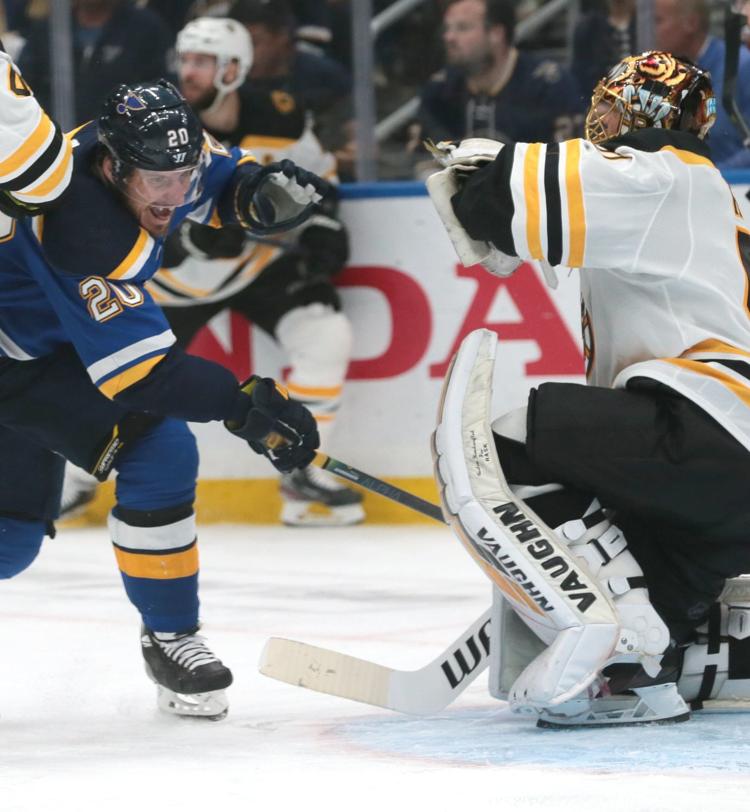 Blues fight for the cup in Game 6 of the Stanley Cup Finals
Blues fight for the cup in Game 6 of the Stanley Cup Finals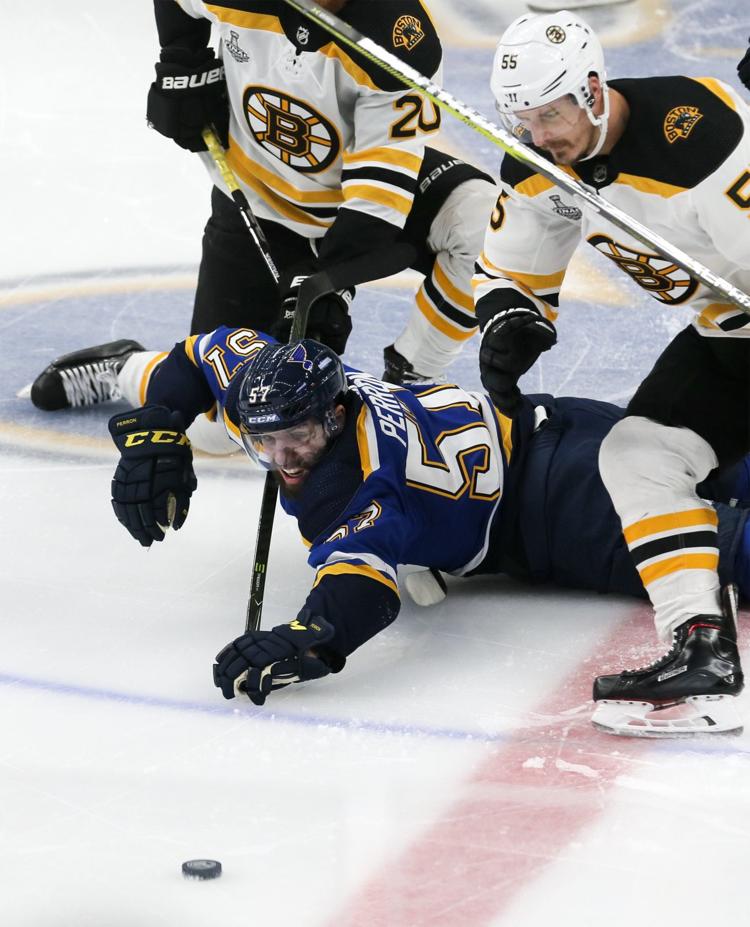 Blues fight for the cup in Game 6 of the Stanley Cup Finals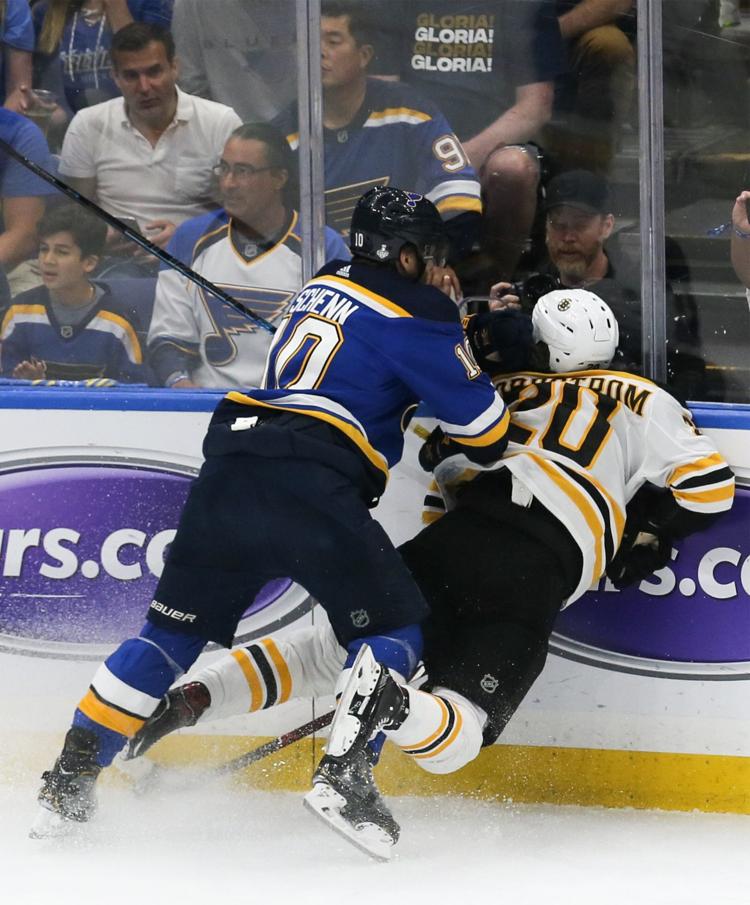 Blues fight for the cup in Game 6 of the Stanley Cup Finals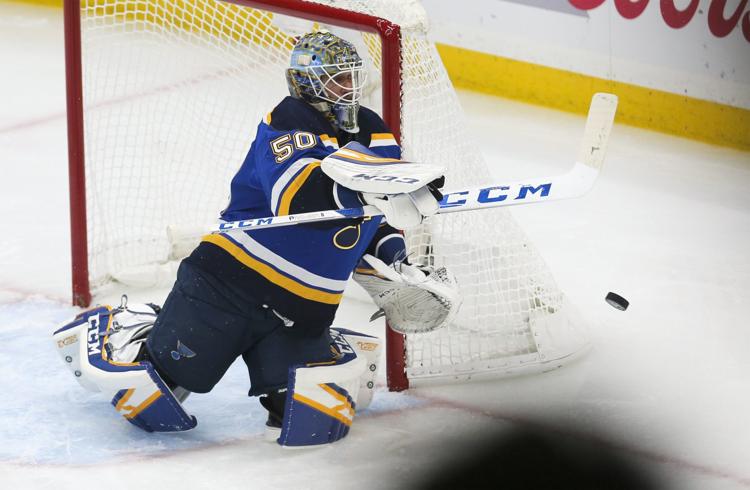 Blues fight for the cup in Game 6 of the Stanley Cup Finals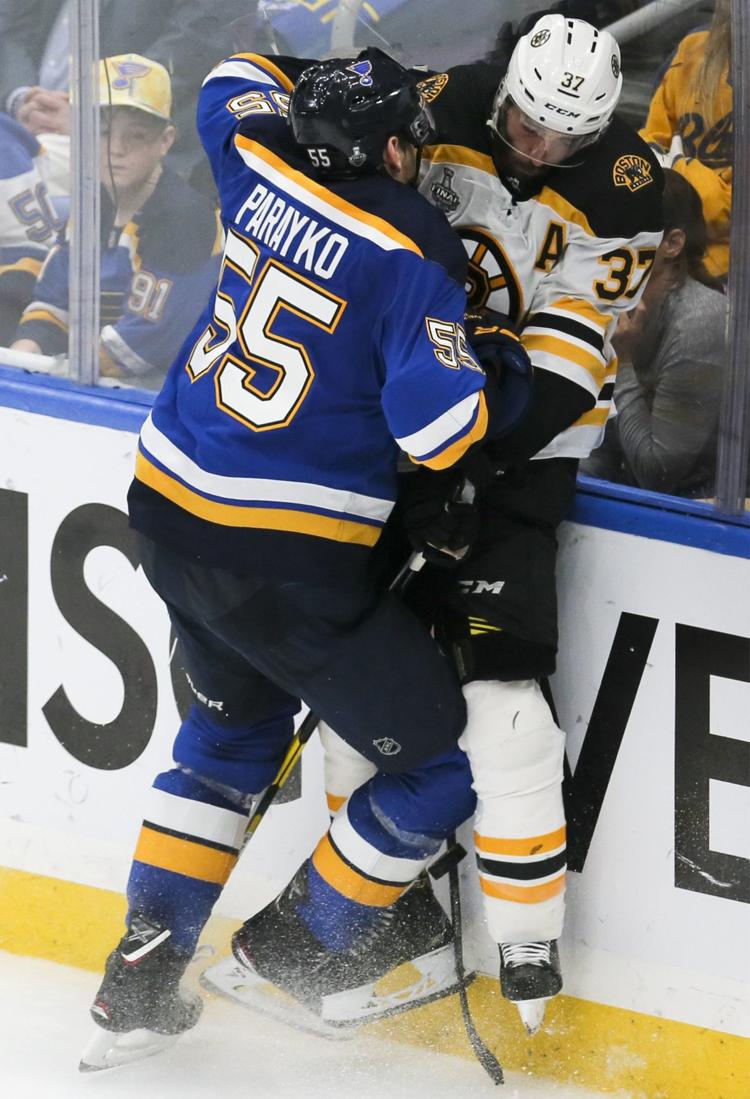 Blues fight for the cup in Game 6 of the Stanley Cup Finals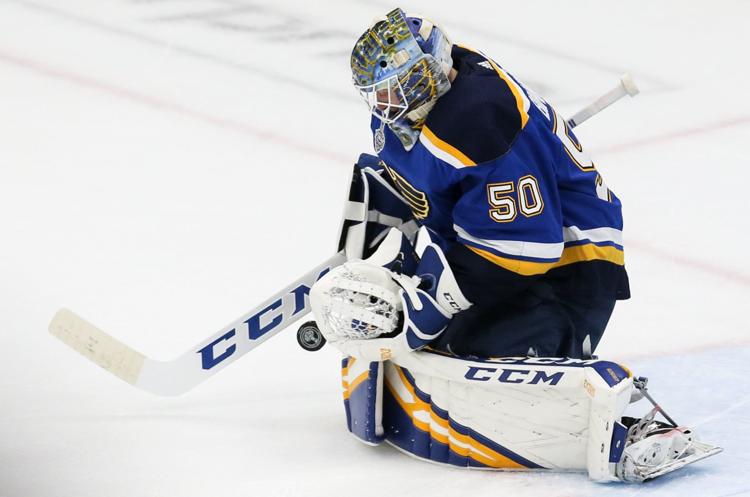 Blues fight for the cup in Game 6 of the Stanley Cup Finals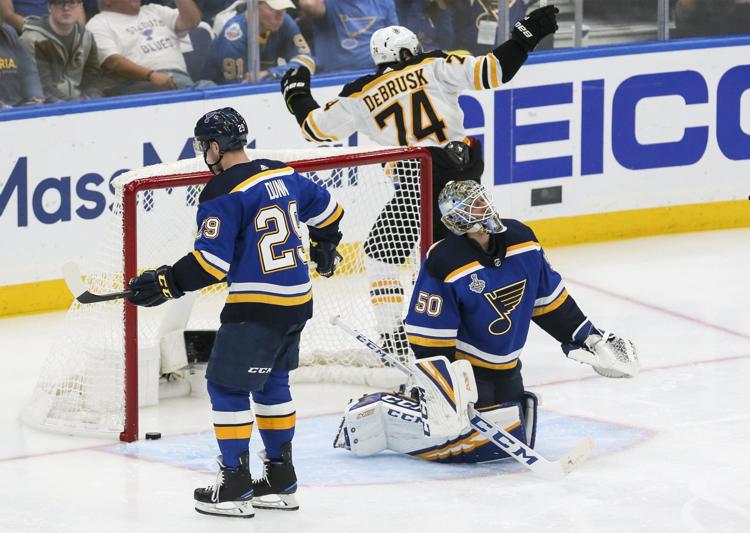 Blues fight for the cup in Game 6 of the Stanley Cup Finals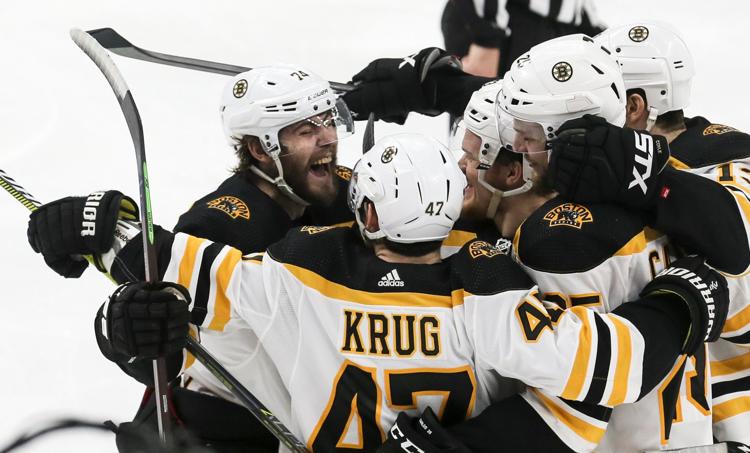 Blues skate in critical Game 6 of the Stanley Cup Final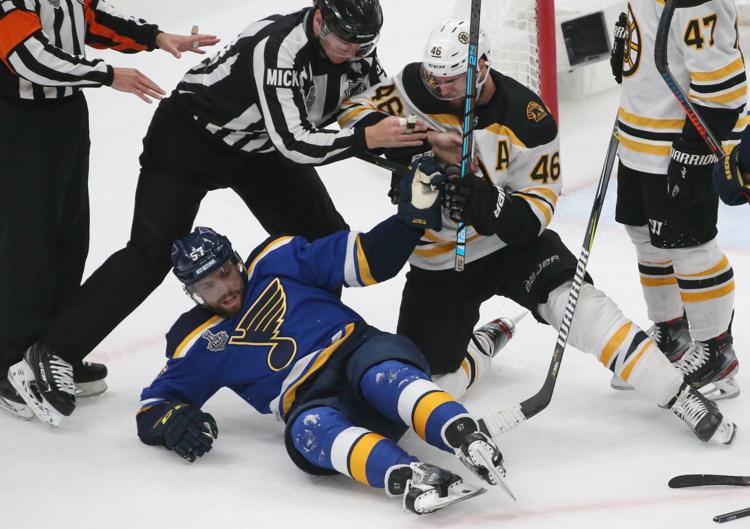 Blues skate in critical Game 6 of the Stanley Cup Final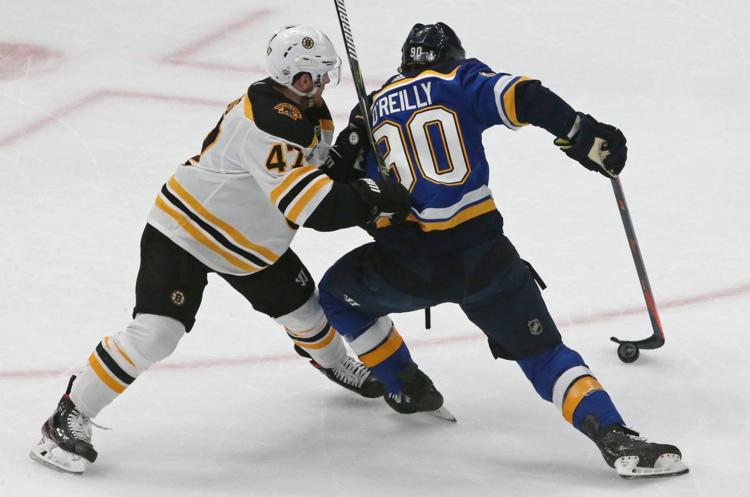 Game 6 Stanley Cup Final
Game 6 Stanley Cup Final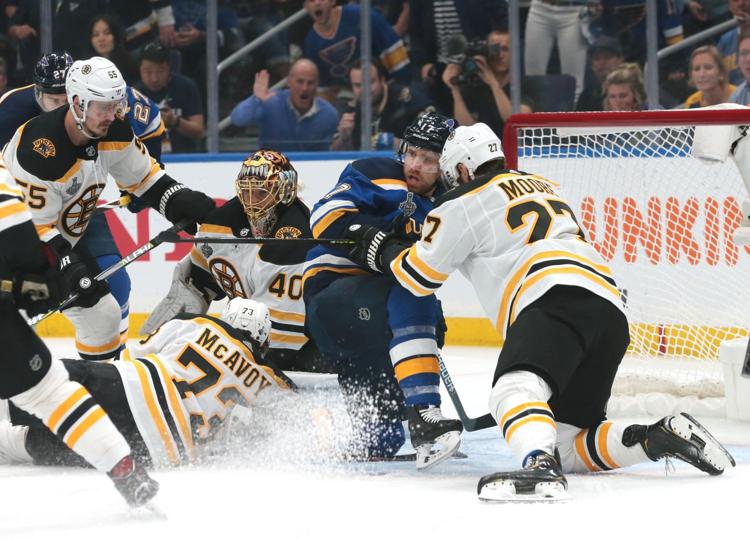 Game 6 Stanley Cup Final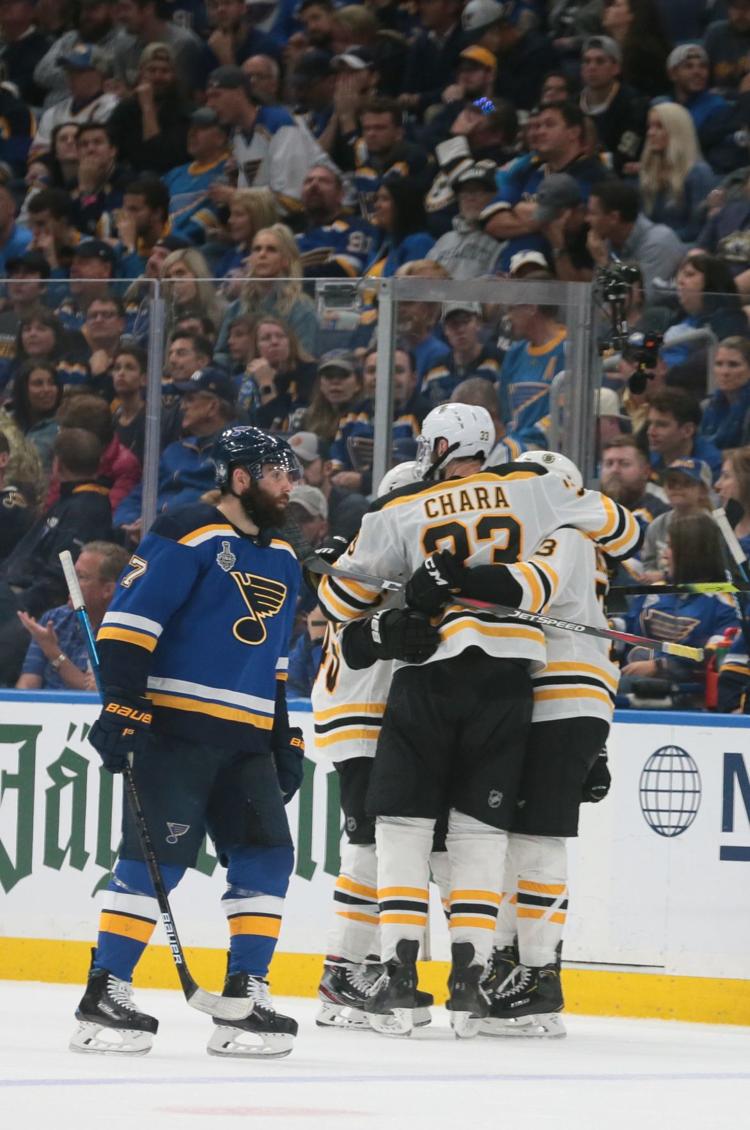 Blues fight for the cup in Game 6 of the Stanley Cup Finals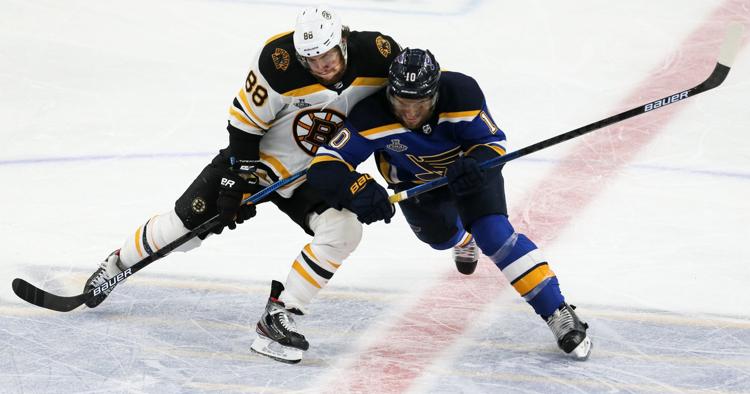 Blues fight for the cup in Game 6 of the Stanley Cup Finals
Blues fight for the cup in Game 6 of the Stanley Cup Finals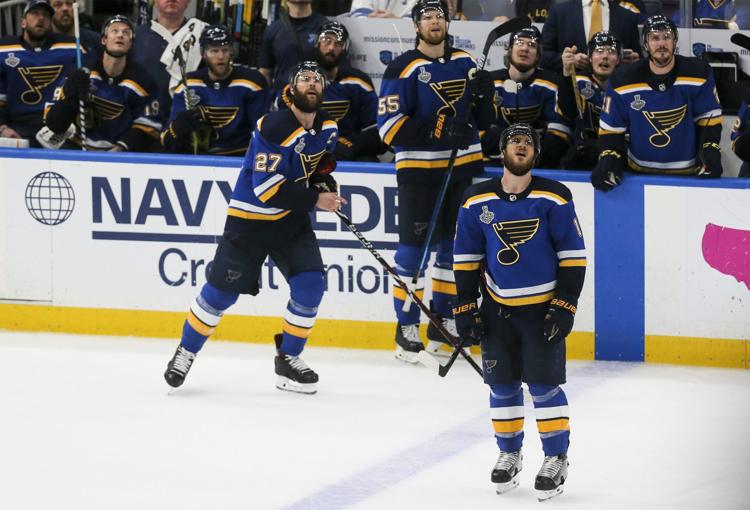 Blues fight for the cup in Game 6 of the Stanley Cup Finals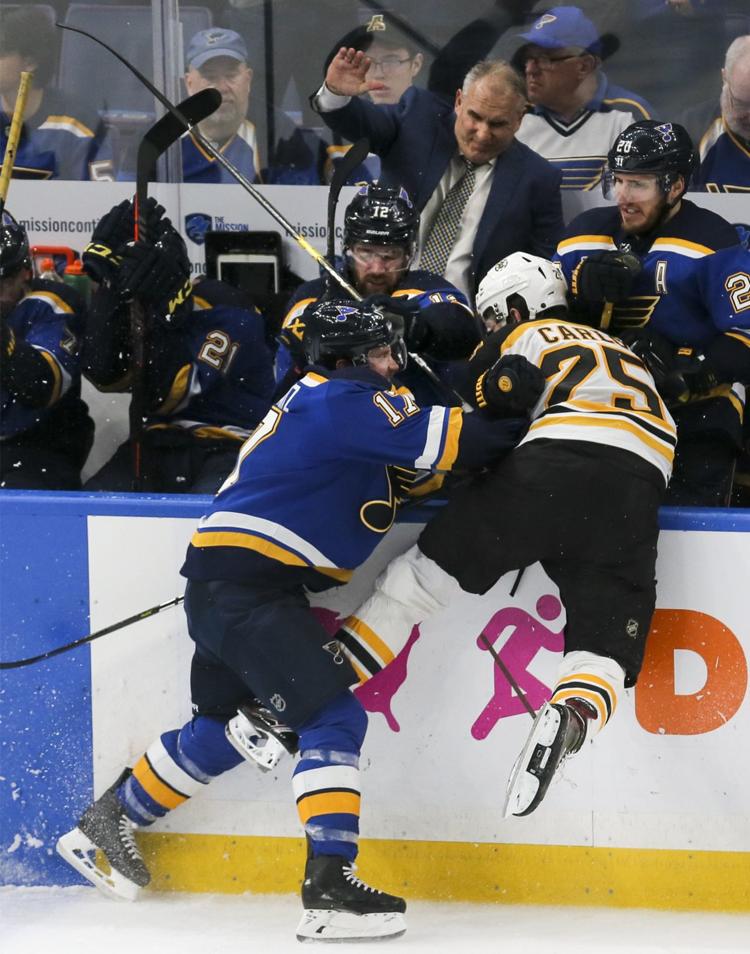 Blues fight for the cup in Game 6 of the Stanley Cup Finals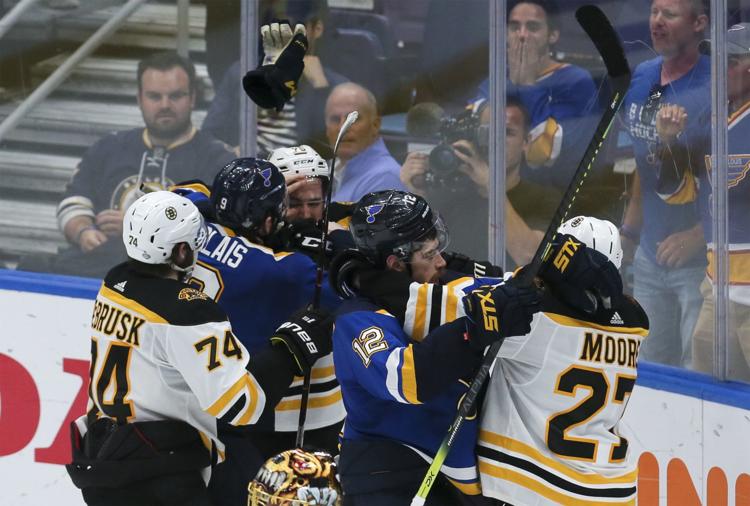 Blues fight for the cup in Game 6 of the Stanley Cup Finals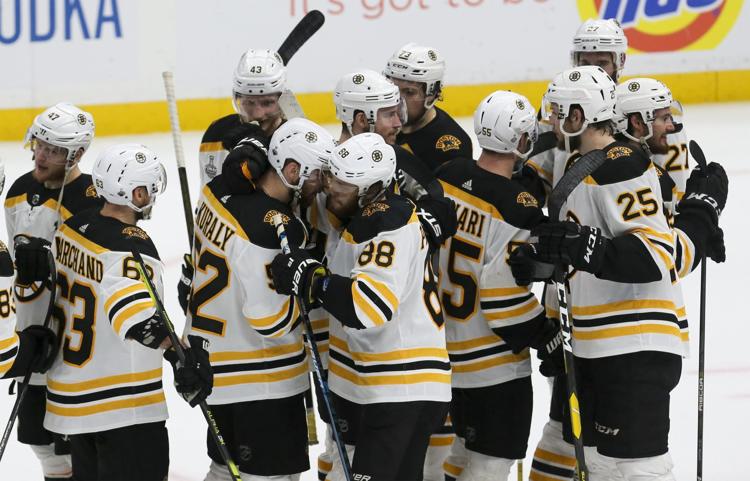 Blues fight for the cup in Game 6 of the Stanley Cup Finals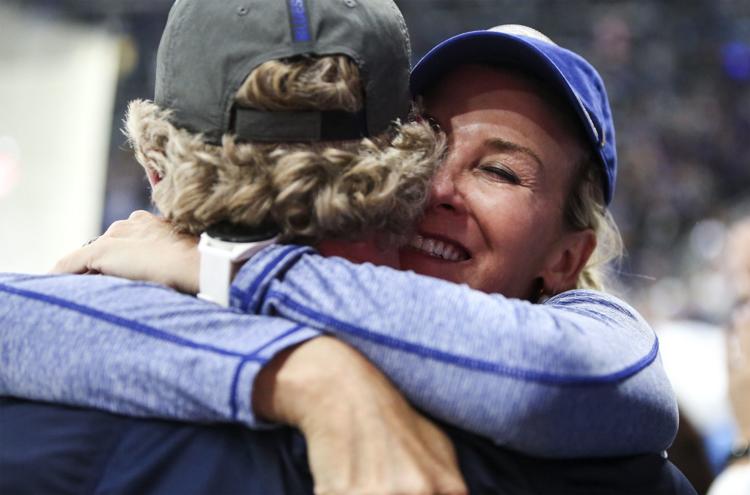 Blues fight for the cup in Game 6 of the Stanley Cup Finals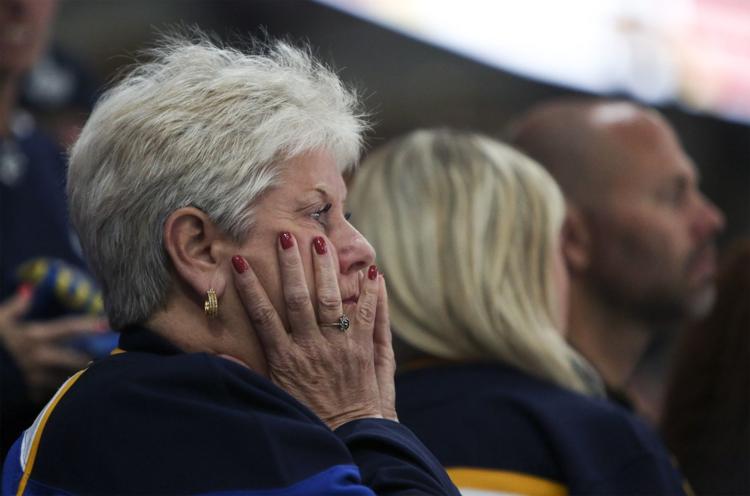 Blues skate in critical Game 6 of the Stanley Cup Final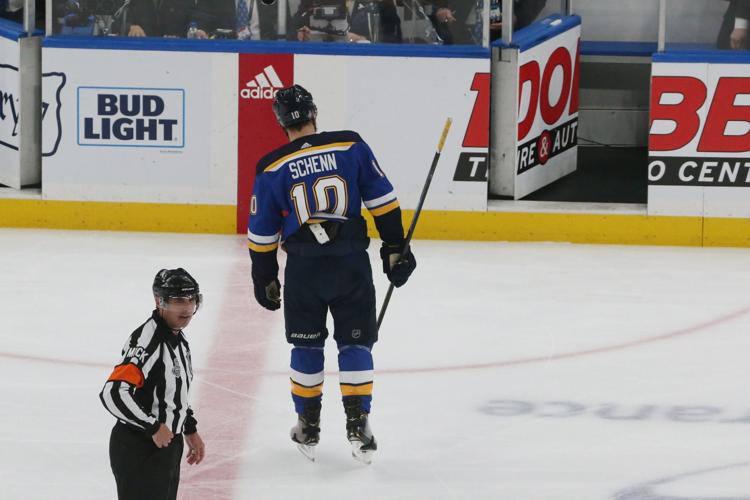 Game 6 Stanley Cup Final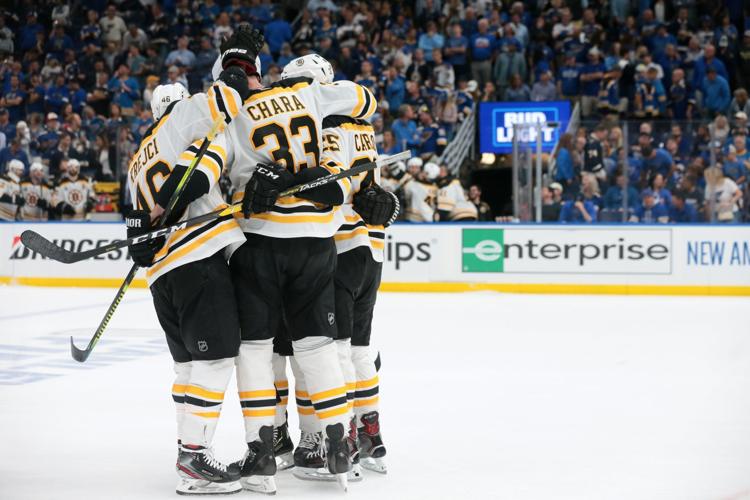 Game 6 Stanley Cup Final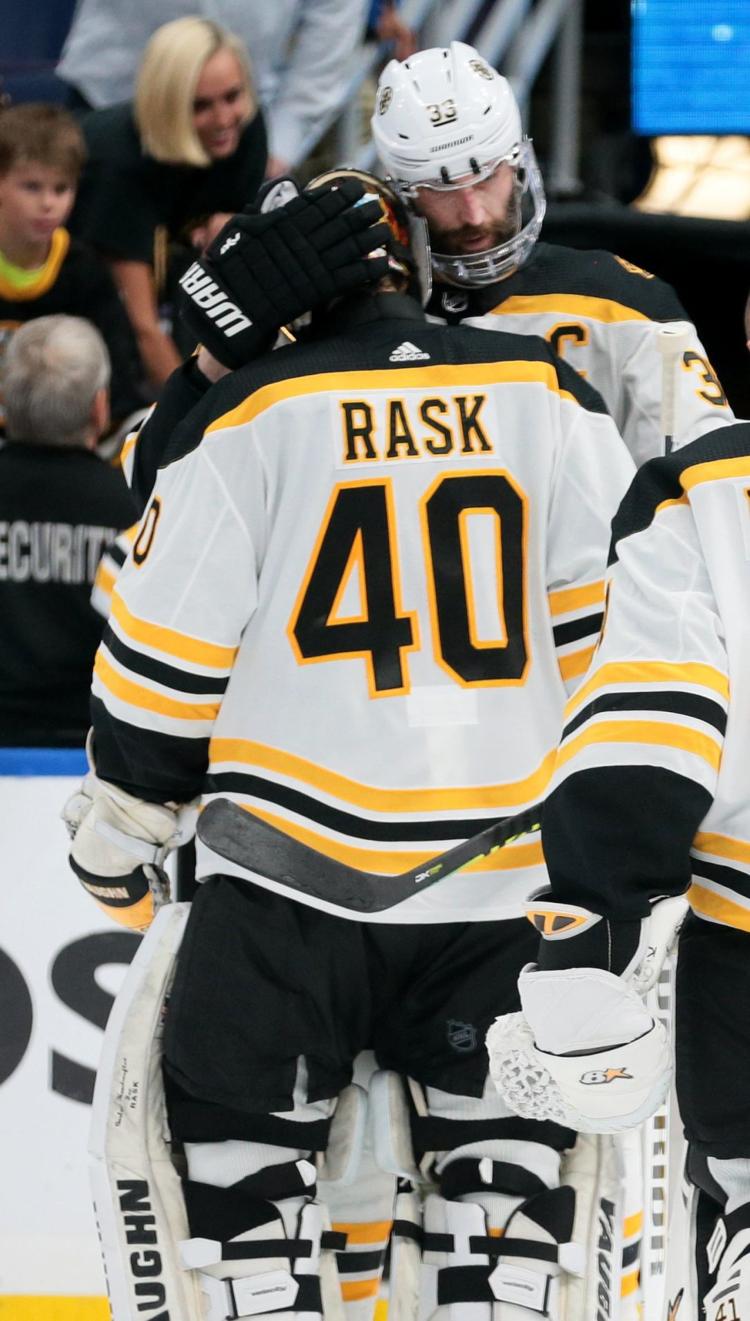 Game 6 Stanley Cup Final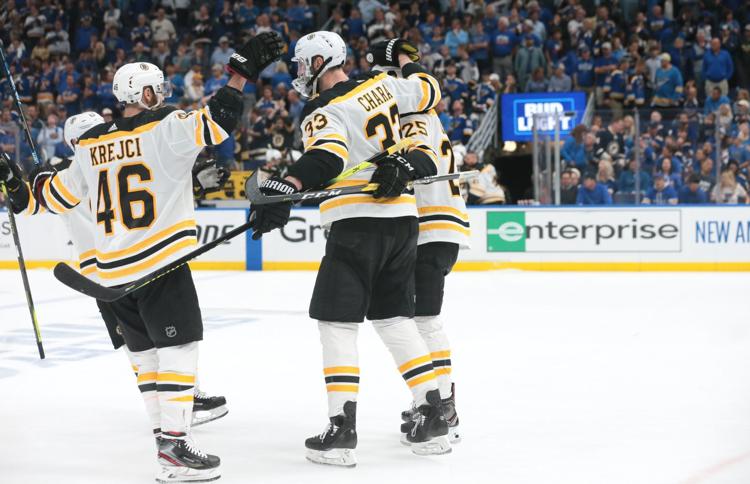 Game 6 Stanley Cup Final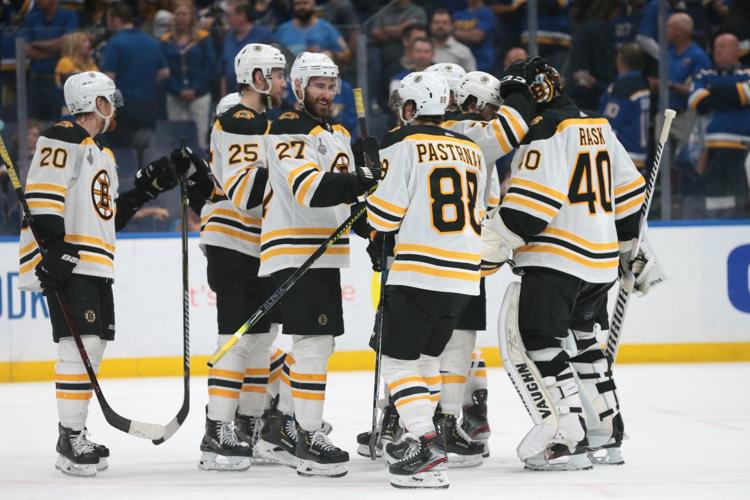 Blues skate in critical Game 6 of the Stanley Cup Final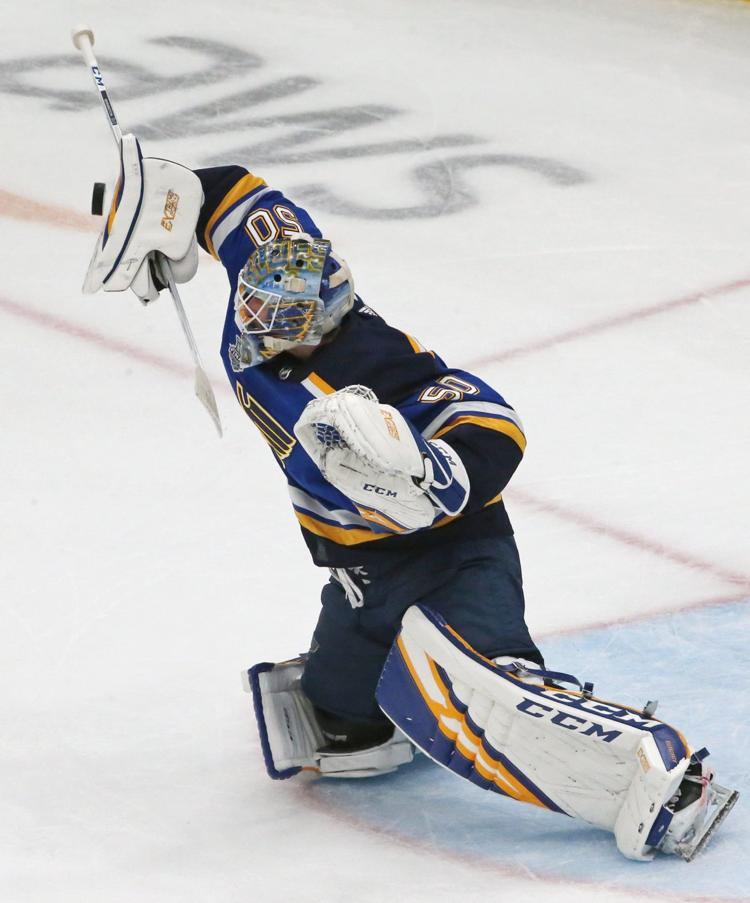 Blues skate in critical Game 6 of the Stanley Cup Final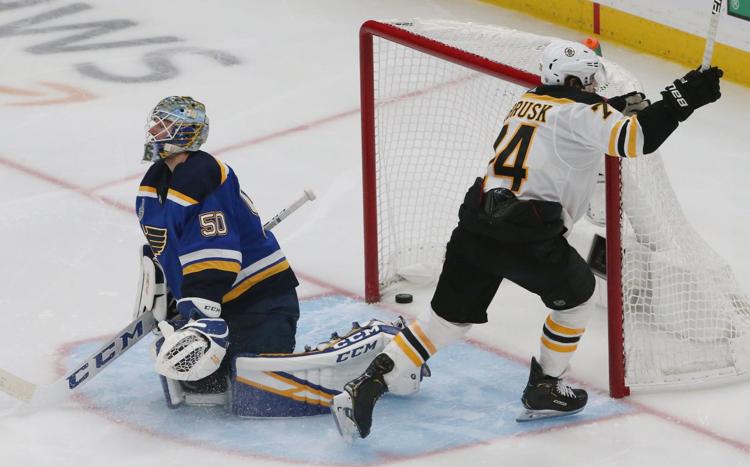 Blues skate in critical Game 6 of the Stanley Cup Final
Game 6 Stanley Cup Final
Game 6 Stanley Cup Final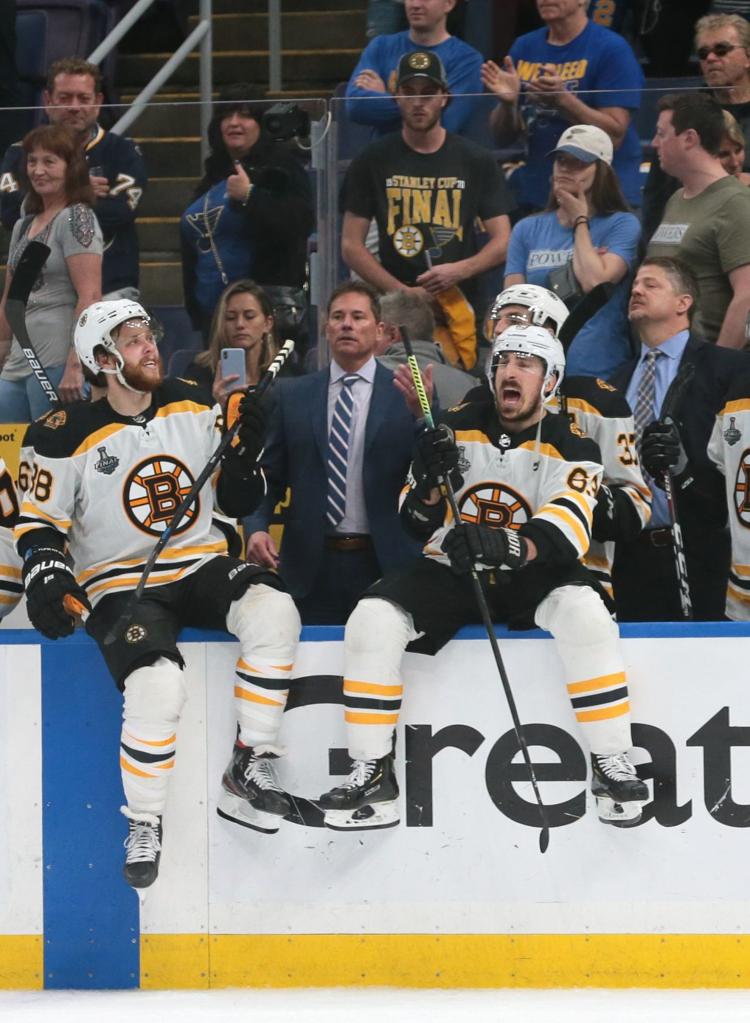 Game 6 Stanley Cup Final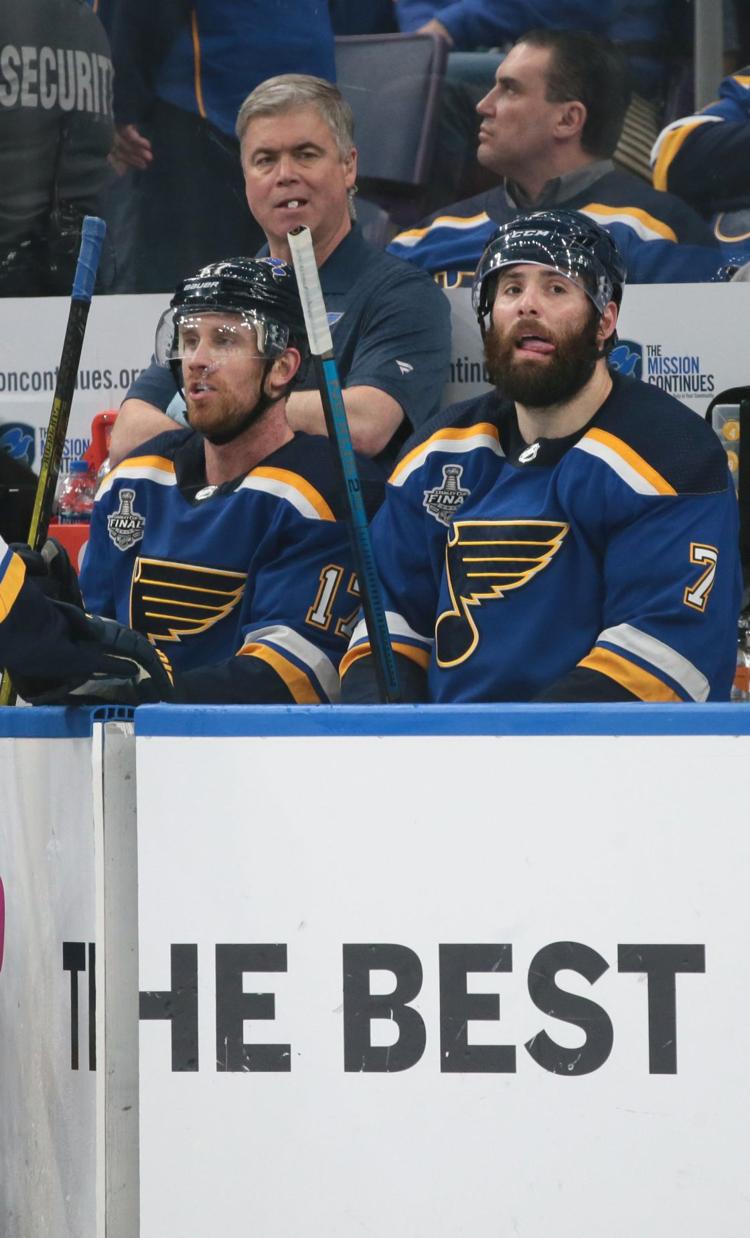 Game 6 Stanley Cup Final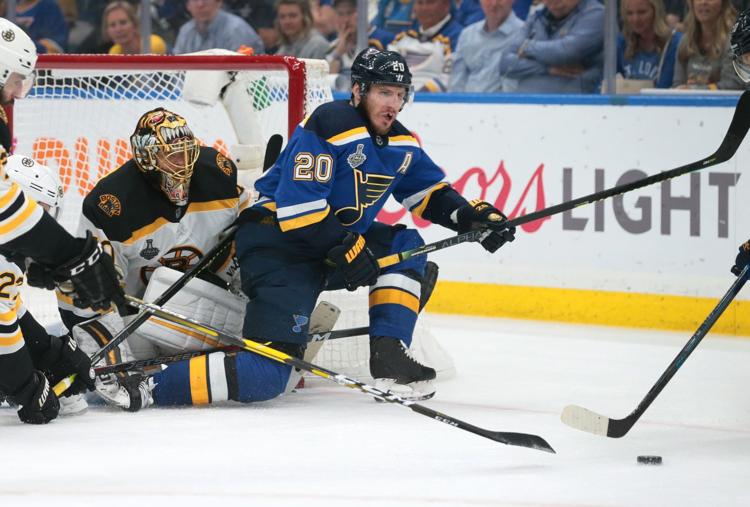 Game 6 Stanley Cup Final
Game 6 Stanley Cup Final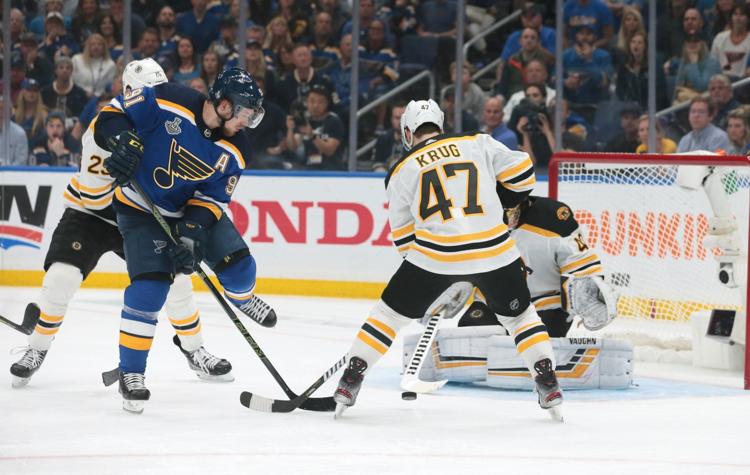 Game 6 Stanley Cup Final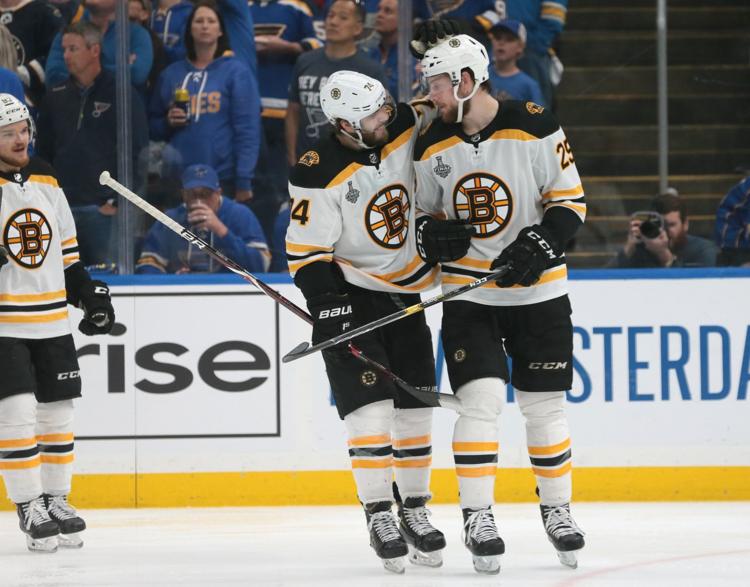 Game 6 Stanley Cup Final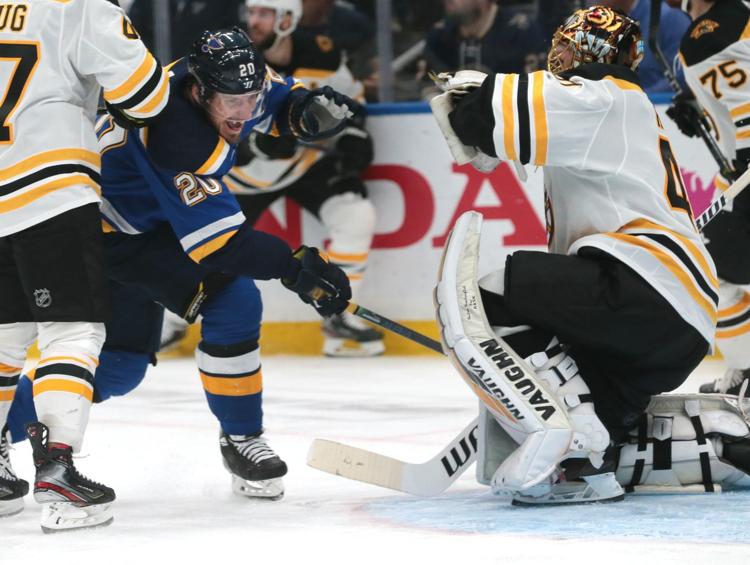 Game 6 Stanley Cup Final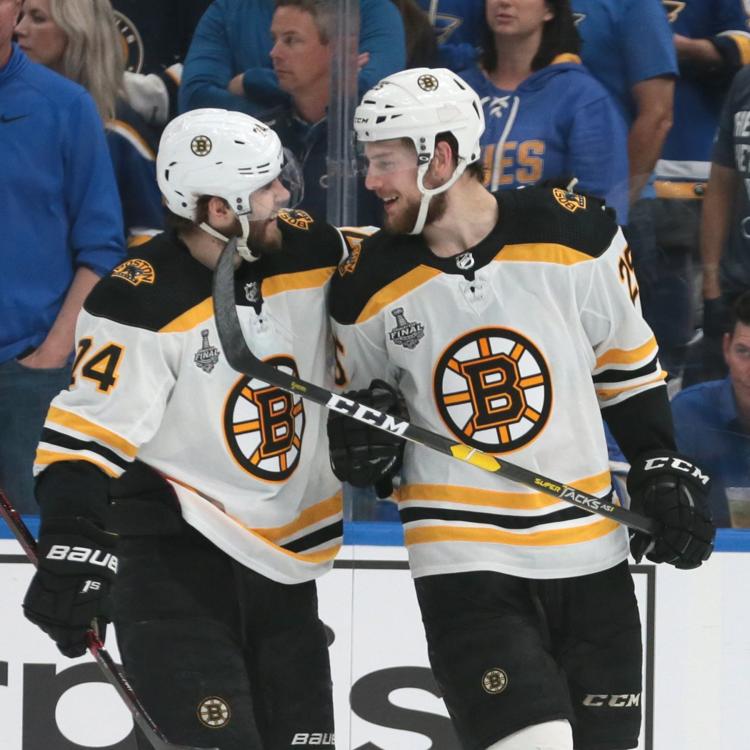 Game 6 Stanley Cup Final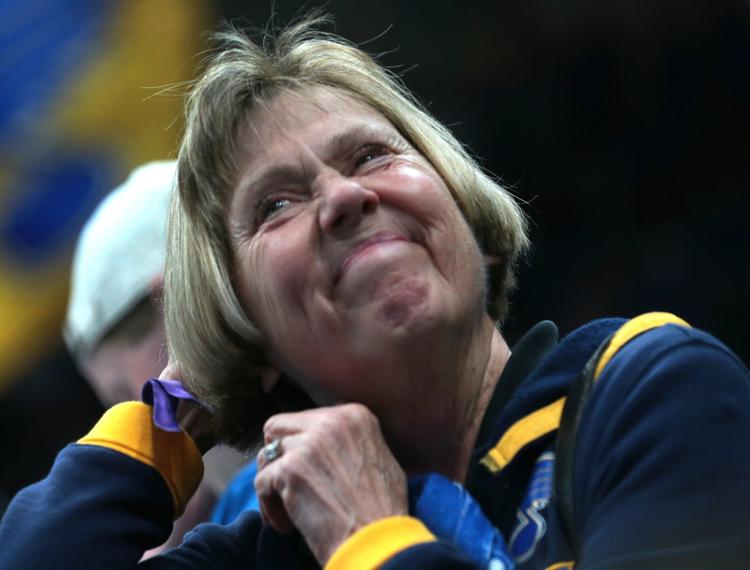 Blues fight for the cup in Game 6 of the Stanley Cup Finals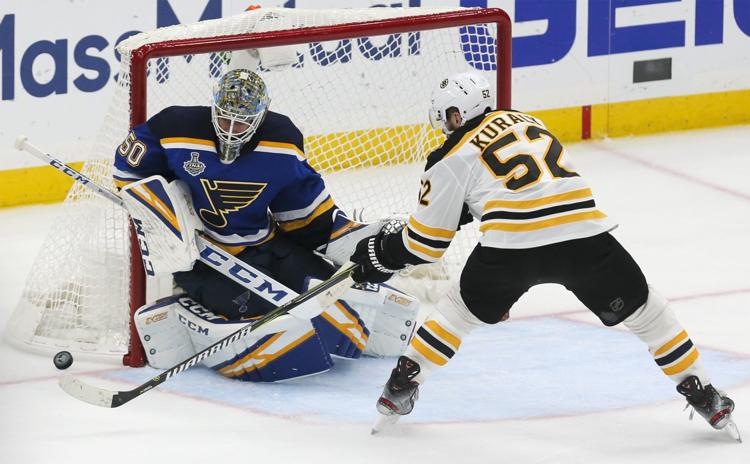 Blues fight for the cup in Game 6 of the Stanley Cup Finals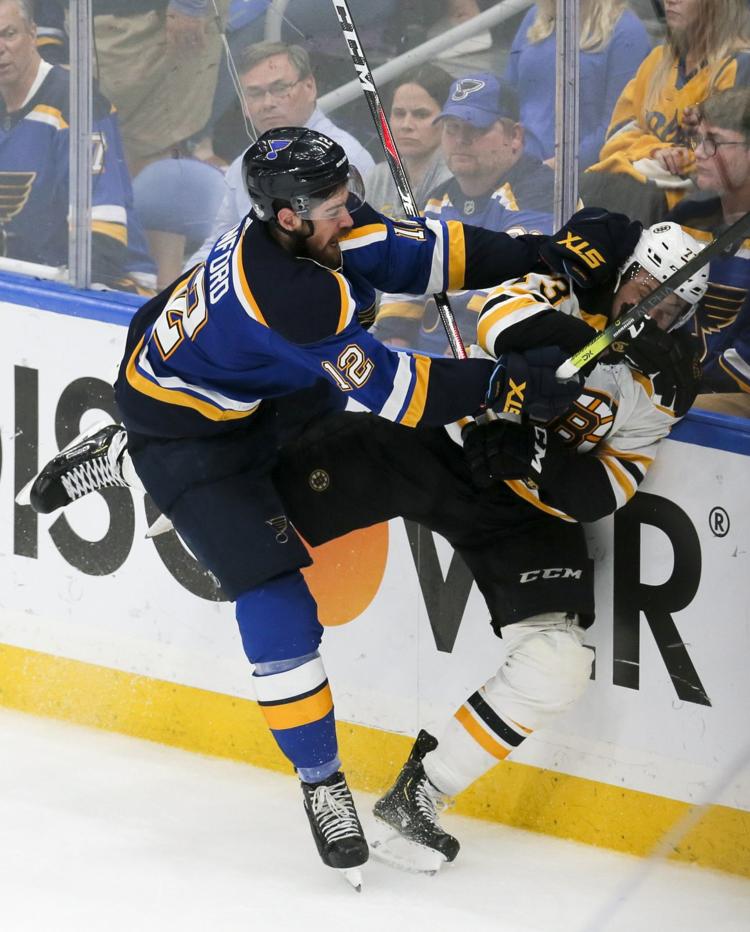 Blues fight for the cup in Game 6 of the Stanley Cup Finals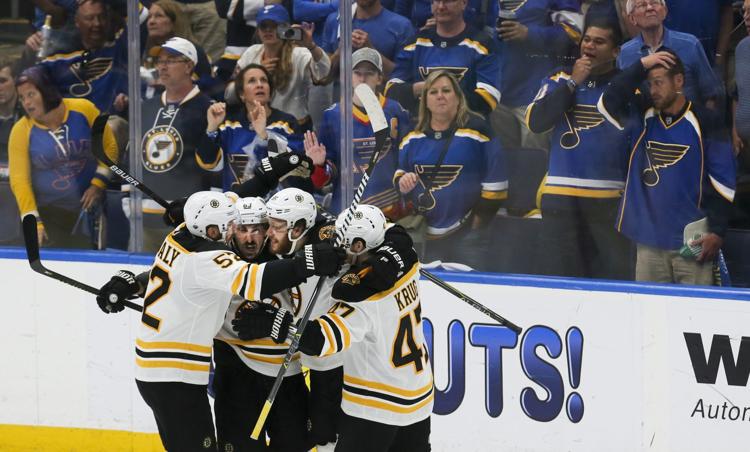 Blues fight for the cup in Game 6 of the Stanley Cup Finals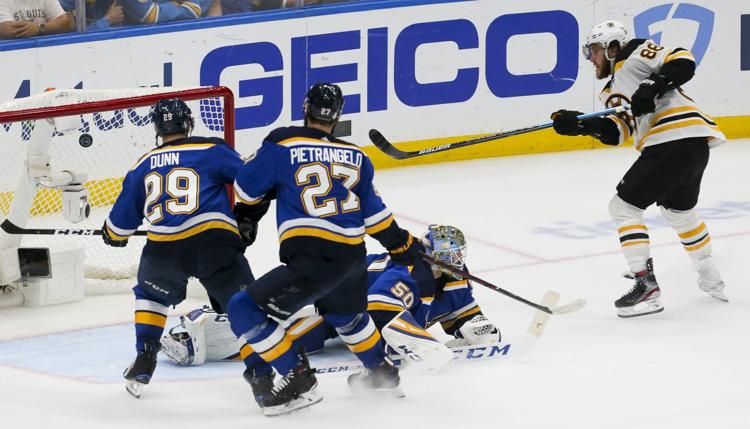 Blues skate in critical Game 6 of the Stanley Cup Final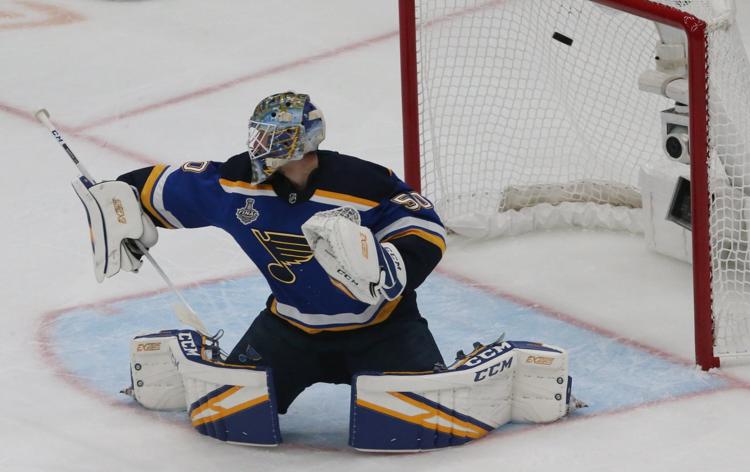 Blues skate in critical Game 6 of the Stanley Cup Final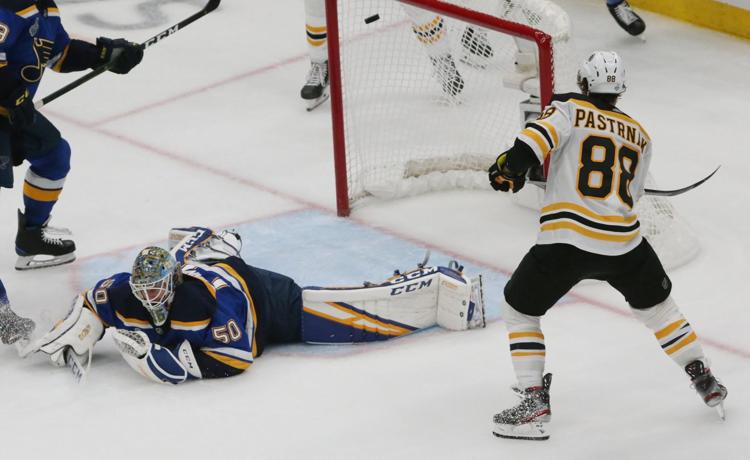 Blues skate in critical Game 6 of the Stanley Cup Final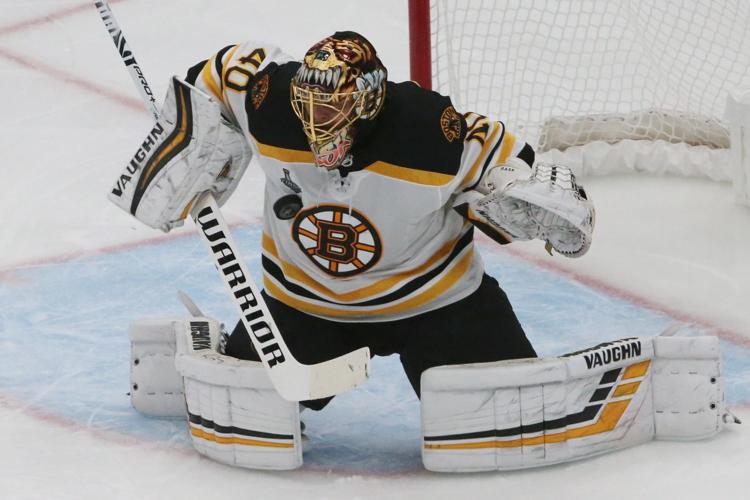 Blues skate in critical Game 6 of the Stanley Cup Final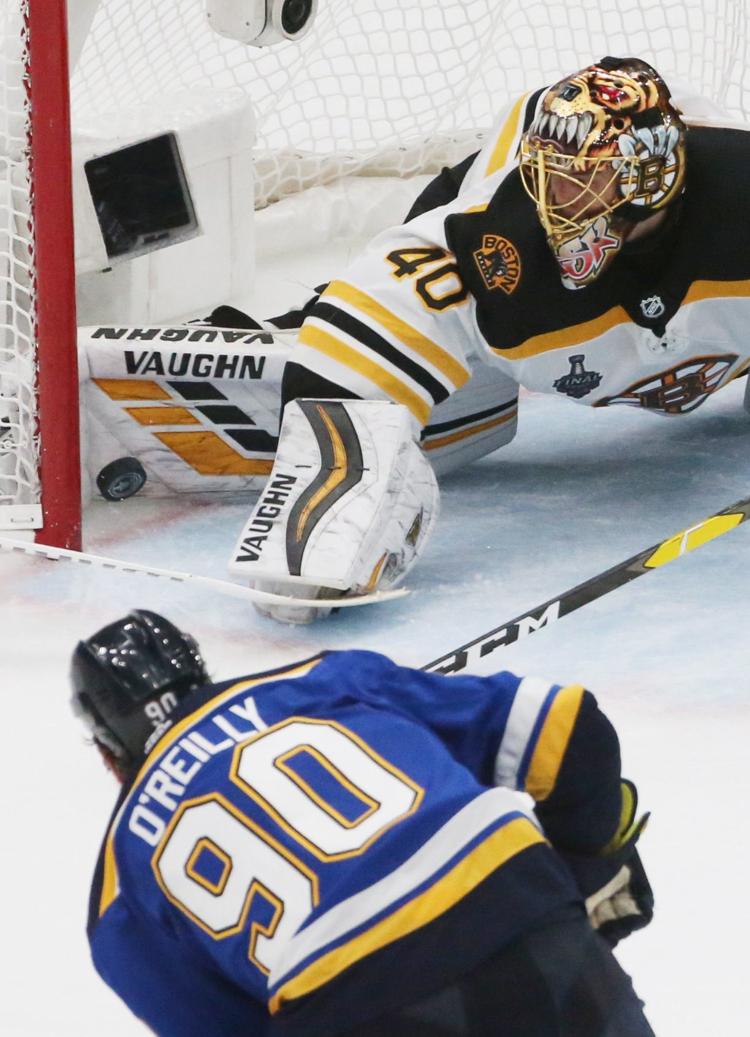 Blues skate in critical Game 6 of the Stanley Cup Final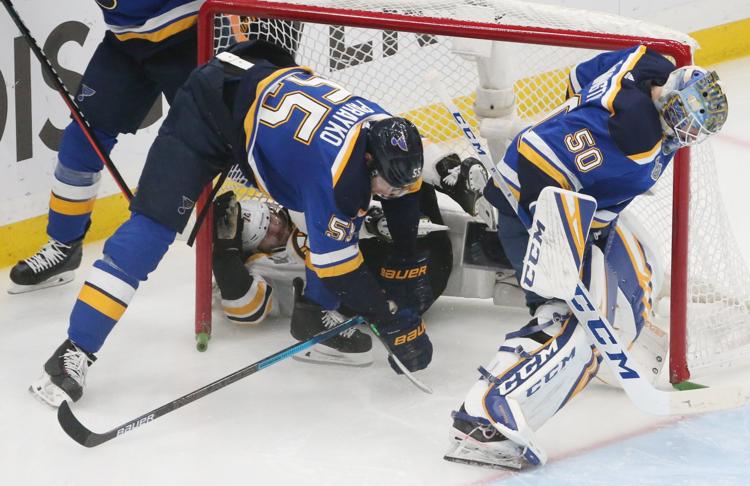 Blues skate in critical Game 6 of the Stanley Cup Final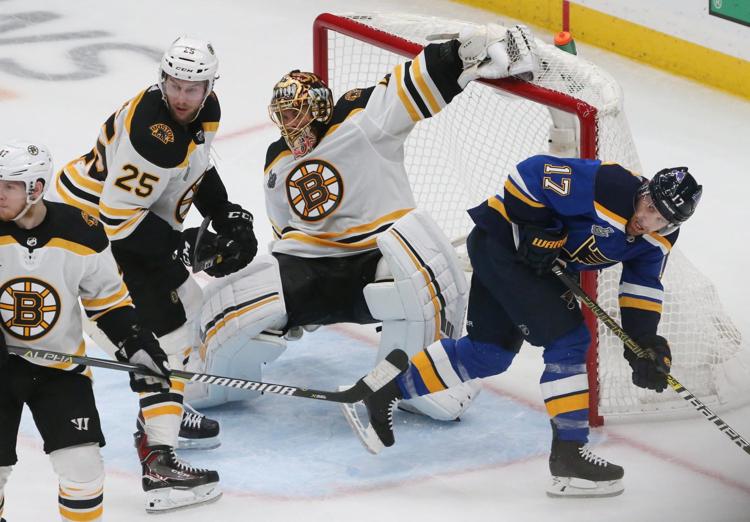 Blues skate in critical Game 6 of the Stanley Cup Final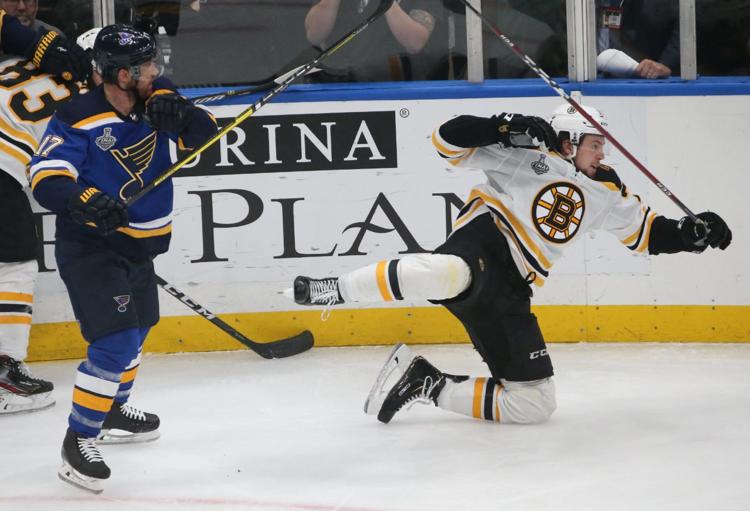 Blues skate in critical Game 6 of the Stanley Cup Final
Blues skate in critical Game 6 of the Stanley Cup Final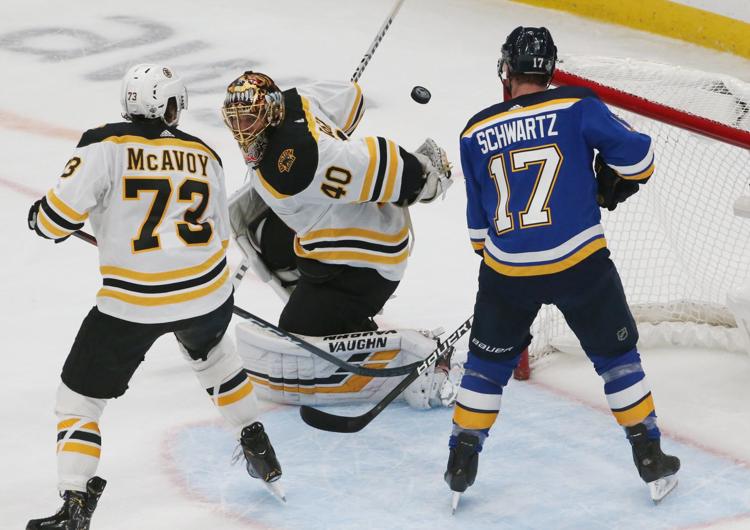 Blues skate in critical Game 6 of the Stanley Cup Final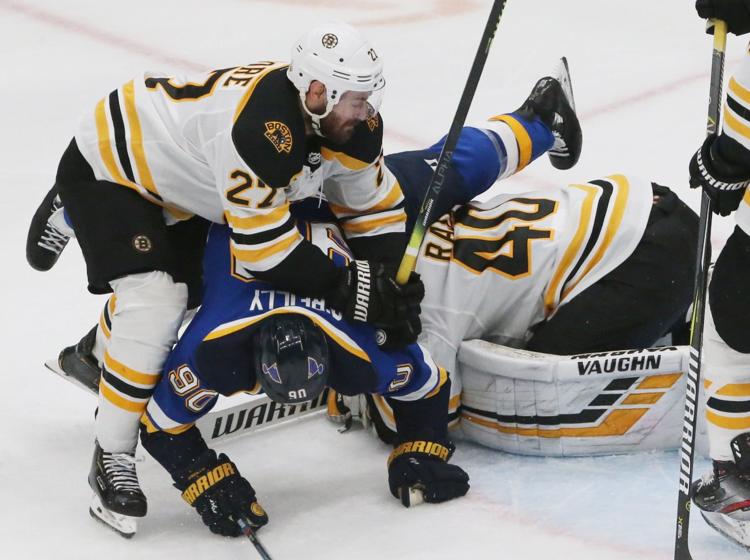 Game 6 Stanley Cup Final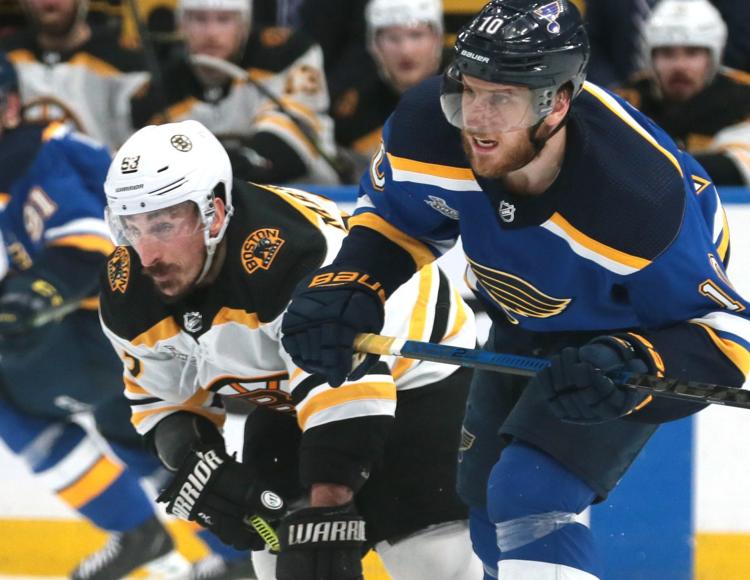 Game 6 Stanley Cup Final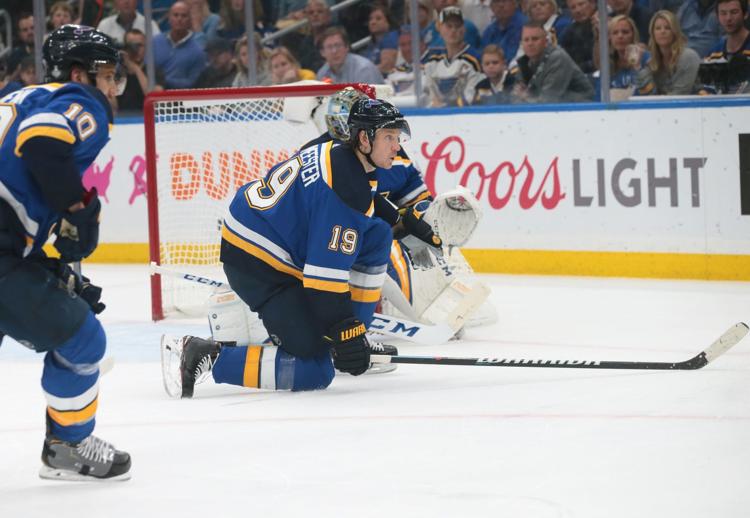 Game 6 Stanley Cup Final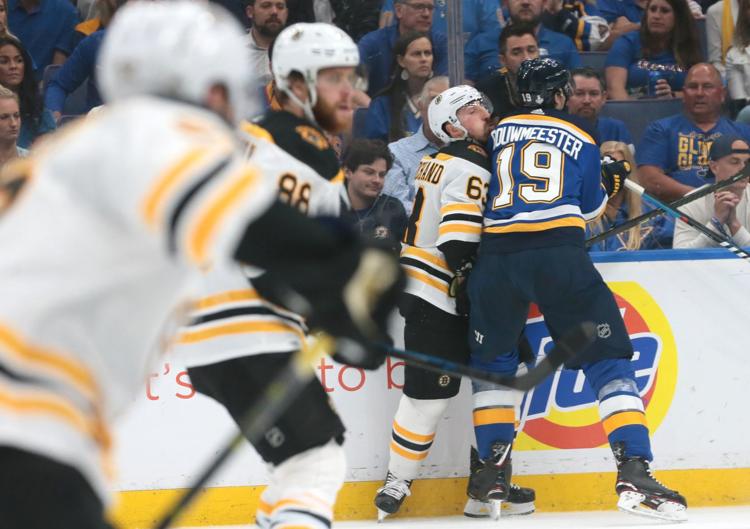 Game 6 Stanley Cup Final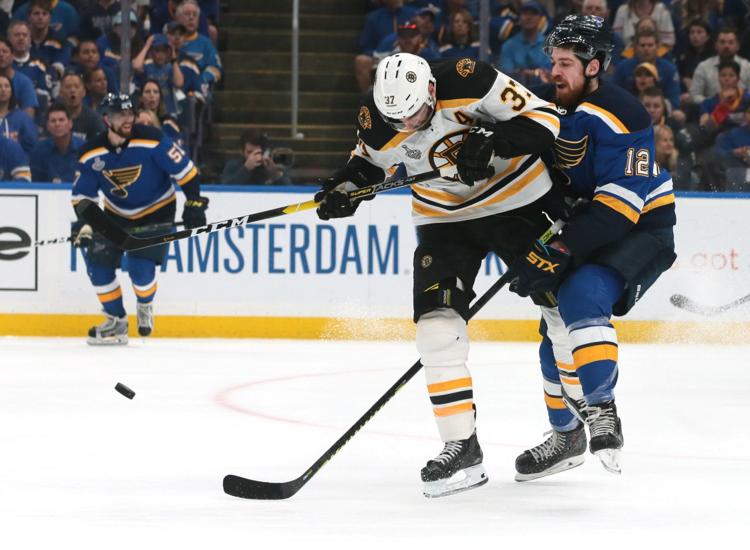 Game 6 Stanley Cup Final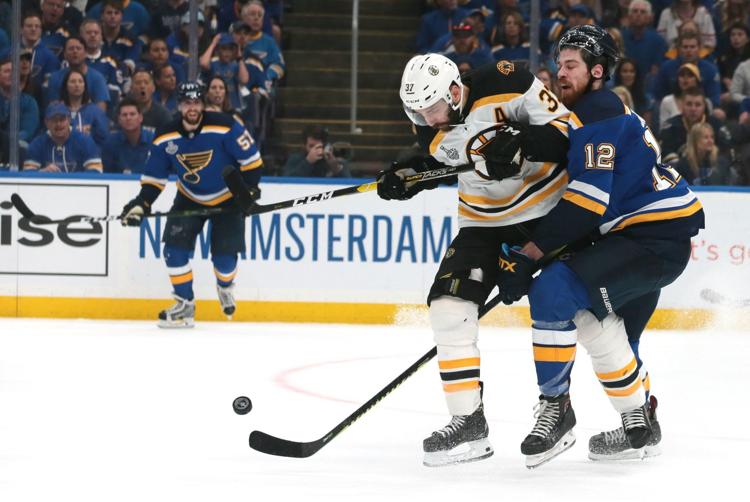 Game 6 Stanley Cup Final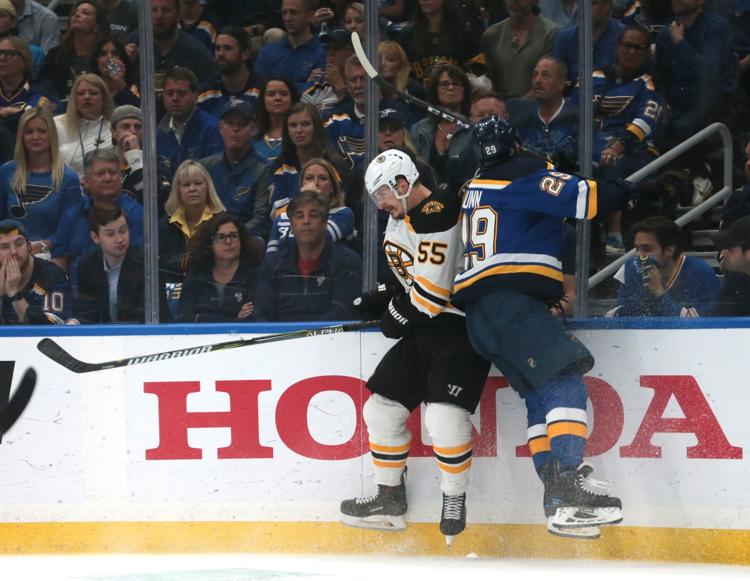 Game 6 Stanley Cup Final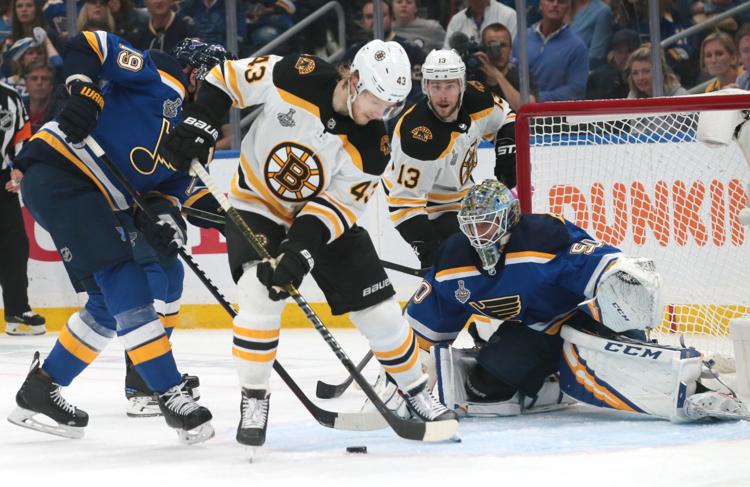 Game 6 Stanley Cup Final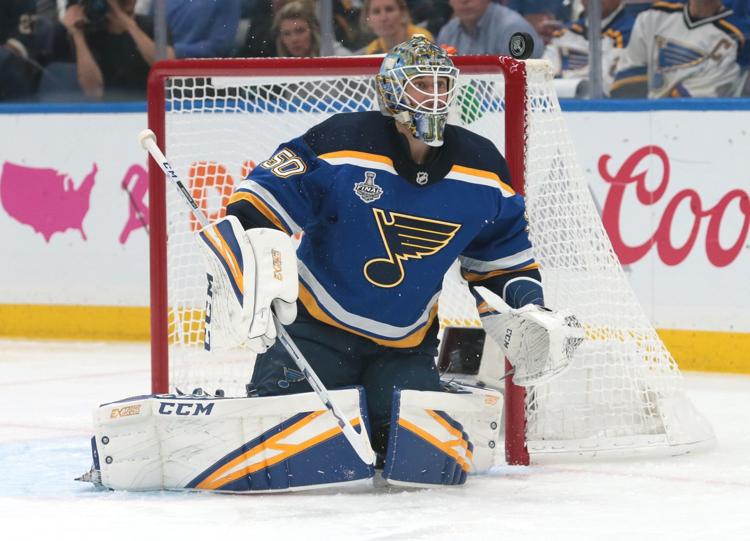 Blues fight for the cup in Game 6 of the Stanley Cup Final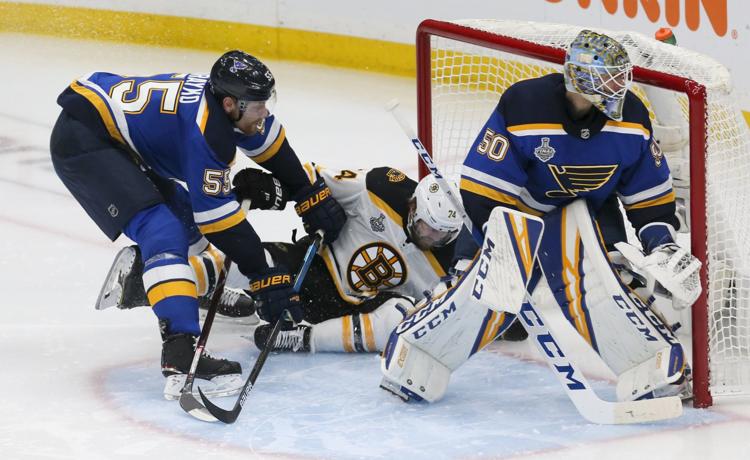 Blues fight for the cup in Game 6 of the Stanley Cup Final
Blues fight for the cup in Game 6 of the Stanley Cup Final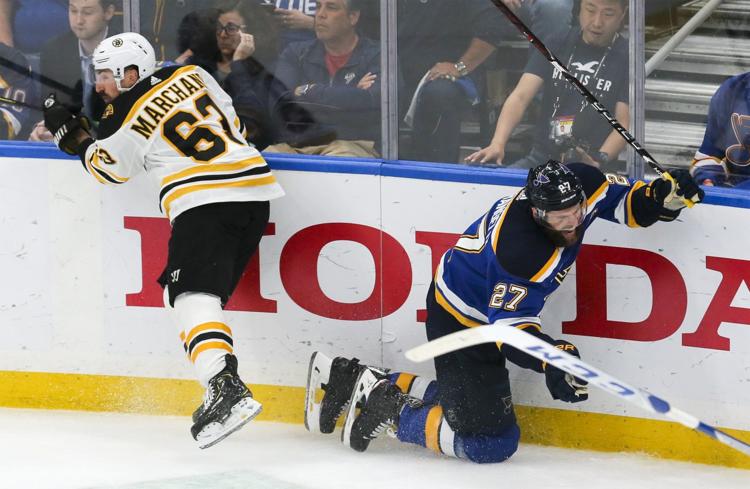 Blues fight for the cup in Game 6 of the Stanley Cup Final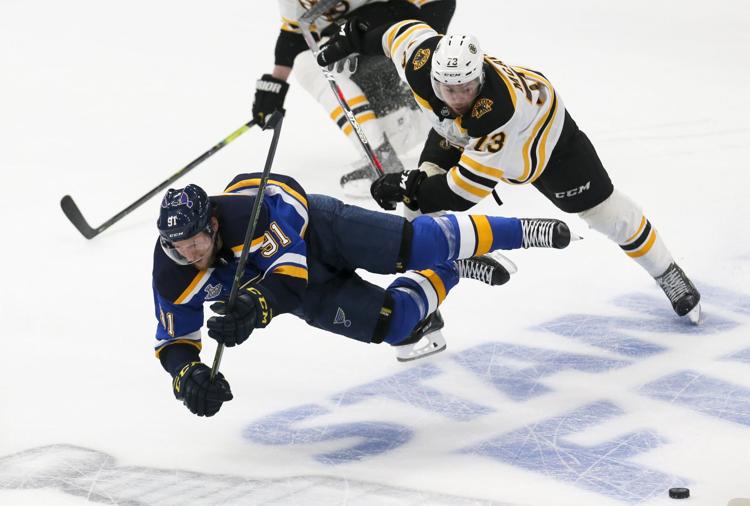 Blues fight for the cup in Game 6 of the Stanley Cup Finals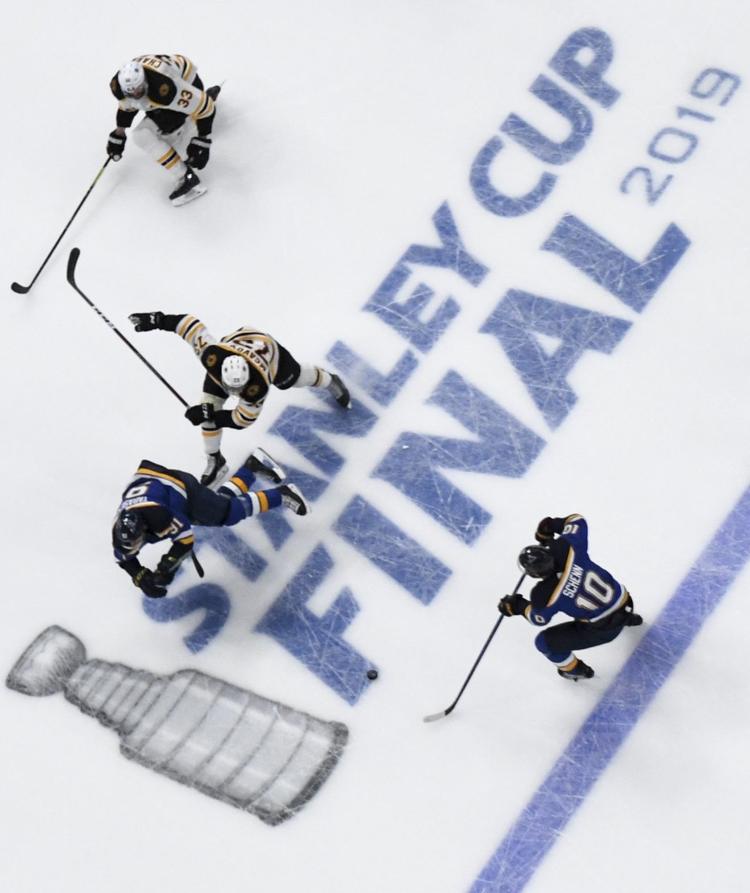 Blues skate in critical Game 6 of the Stanley Cup Final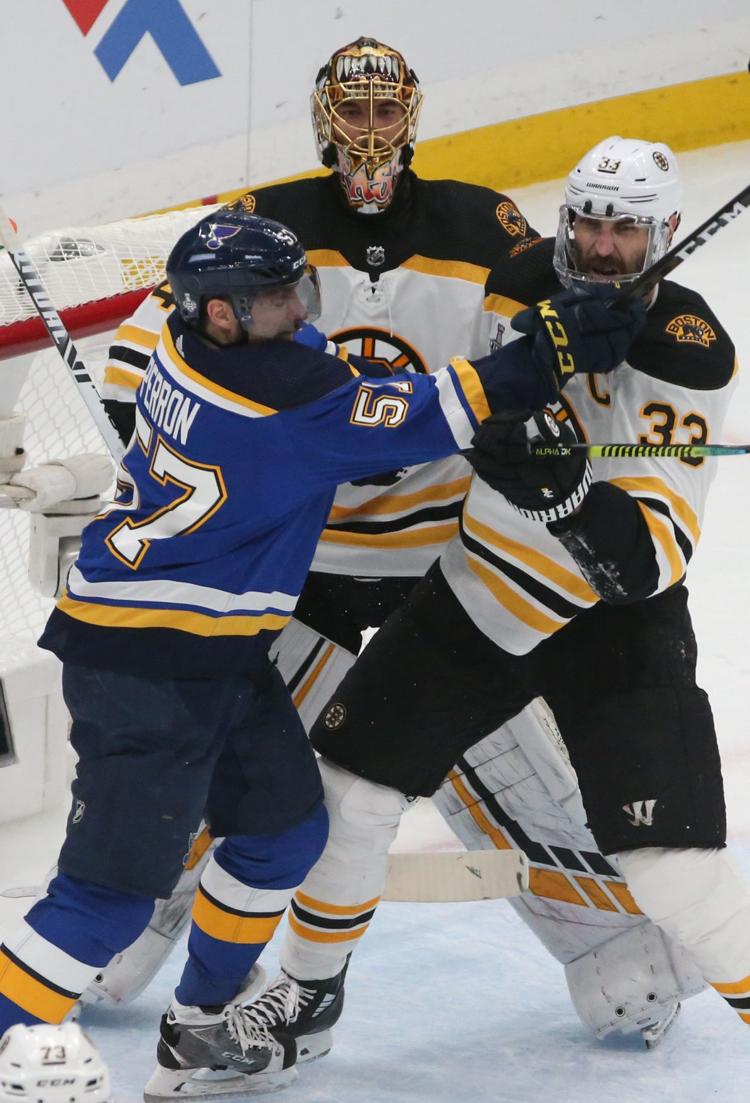 Blues skate in critical Game 6 of the Stanley Cup Final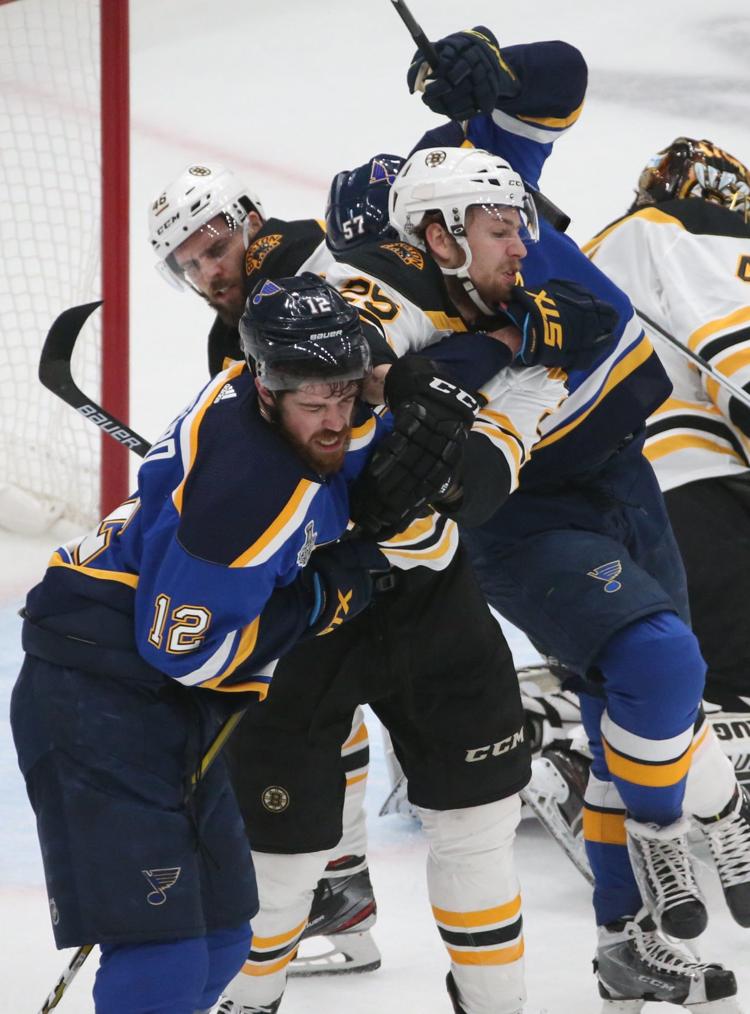 Blues skate in critical Game 6 of the Stanley Cup Final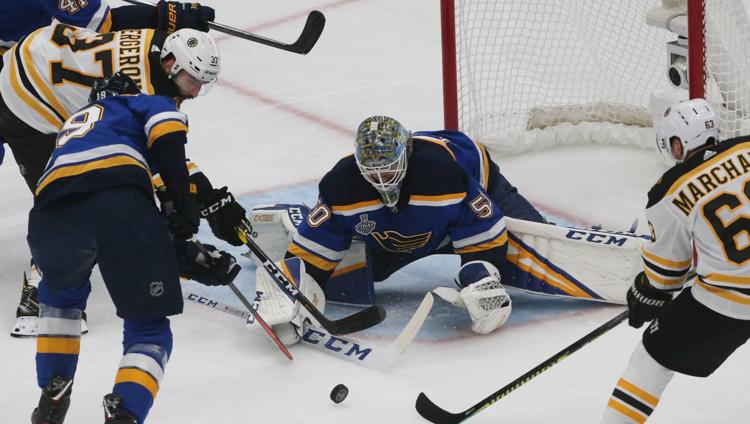 Blues skate in critical Game 6 of the Stanley Cup Final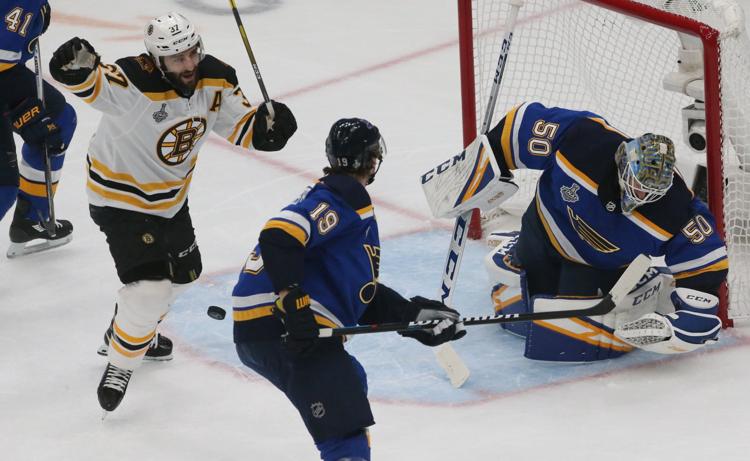 Blues skate in critical Game 6 of the Stanley Cup Final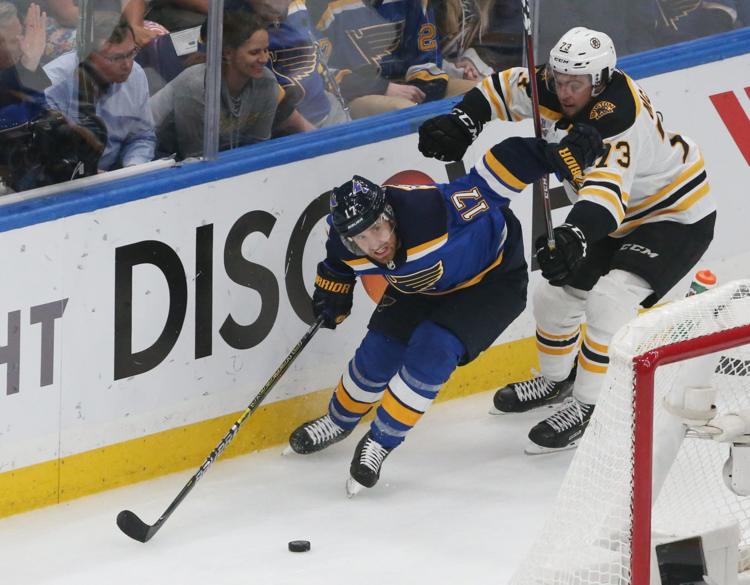 Blues skate in critical Game 6 of the Stanley Cup Final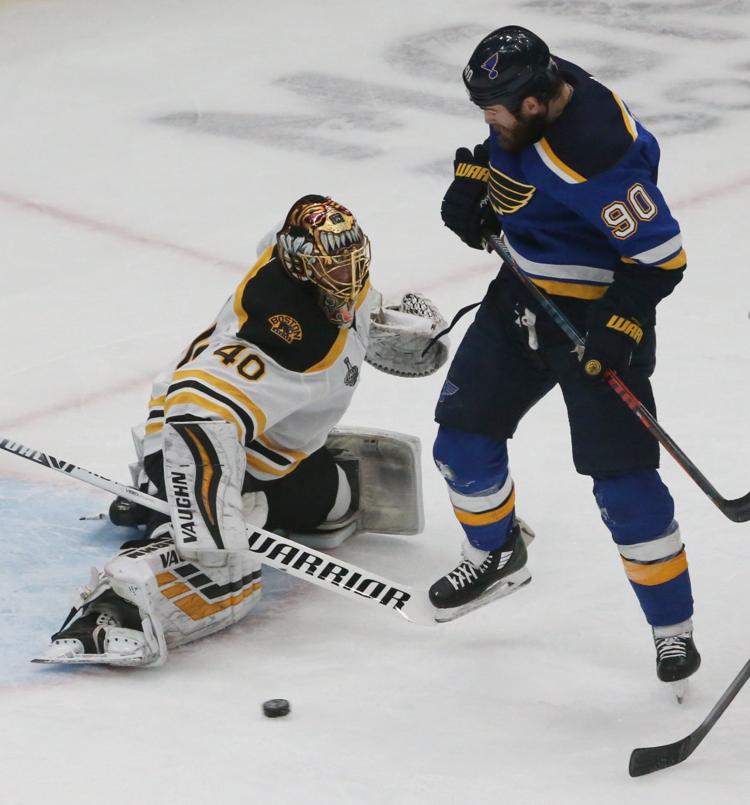 Blues skate in critical Game 6 of the Stanley Cup Final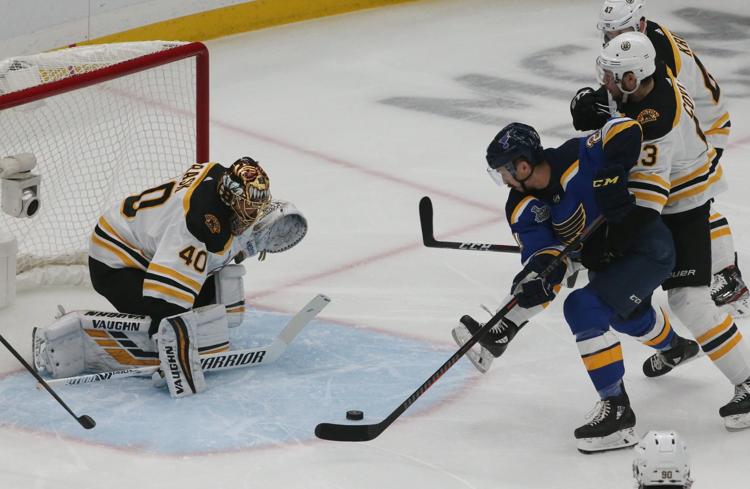 Game 6 Stanley Cup Final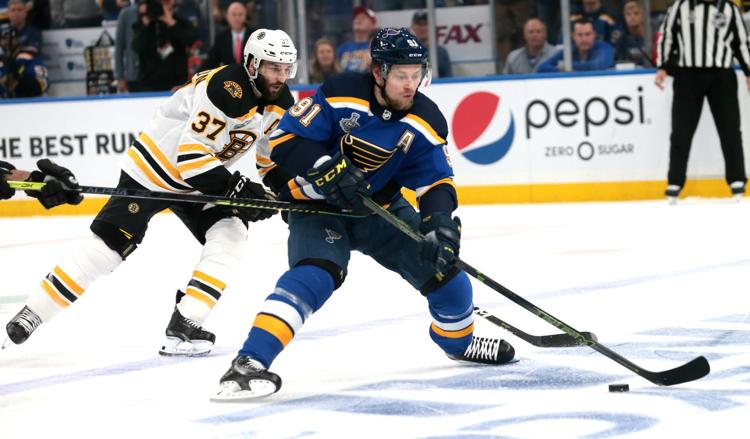 Blues fight for the cup in Game 6 of the Stanley Cup Finals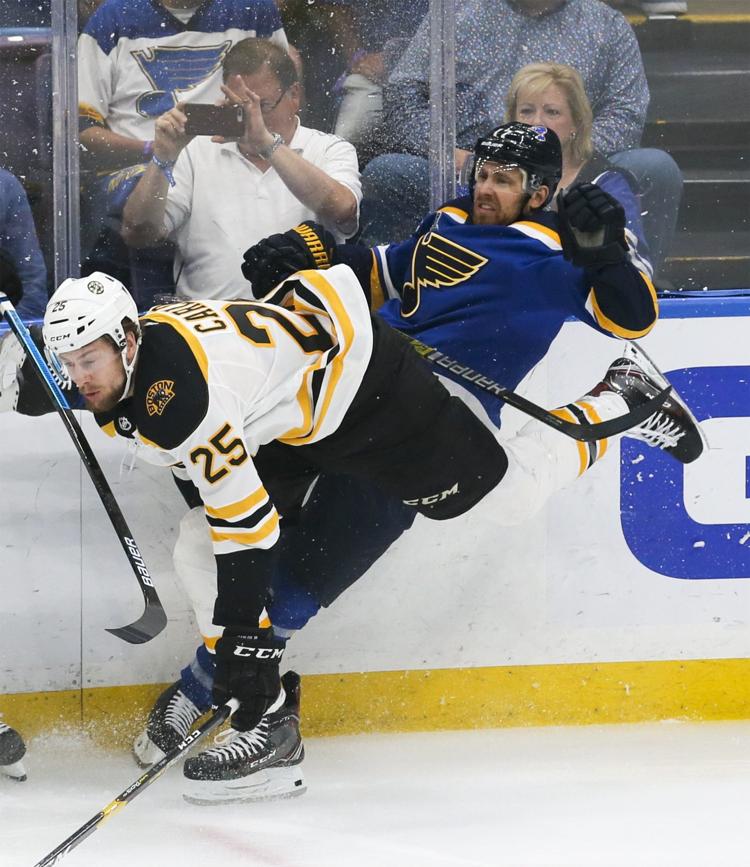 Blues fight for the cup in Game 6 of the Stanley Cup Finals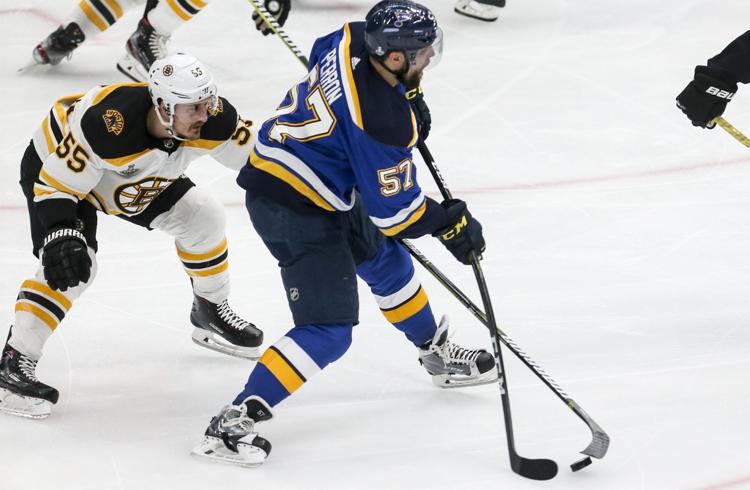 Blues fight for the cup in Game 6 of the Stanley Cup Finals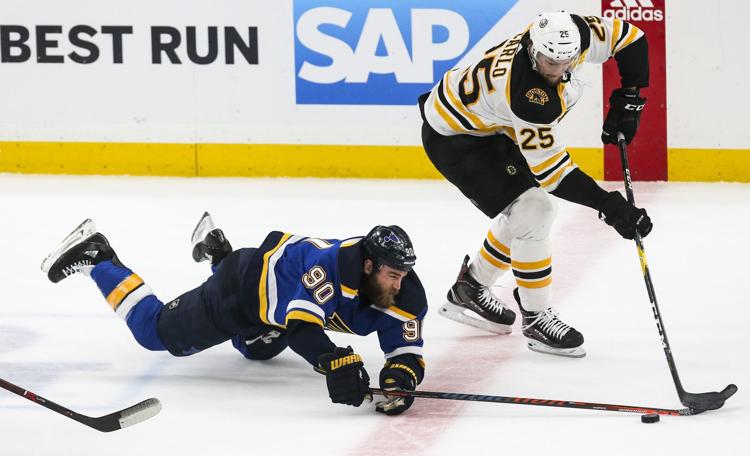 Blues fight for the cup in Game 6 of the Stanley Cup Finals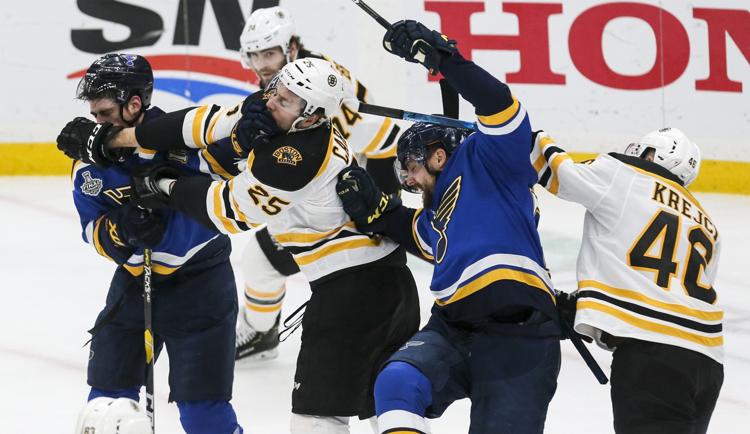 Game 6 Stanley Cup Final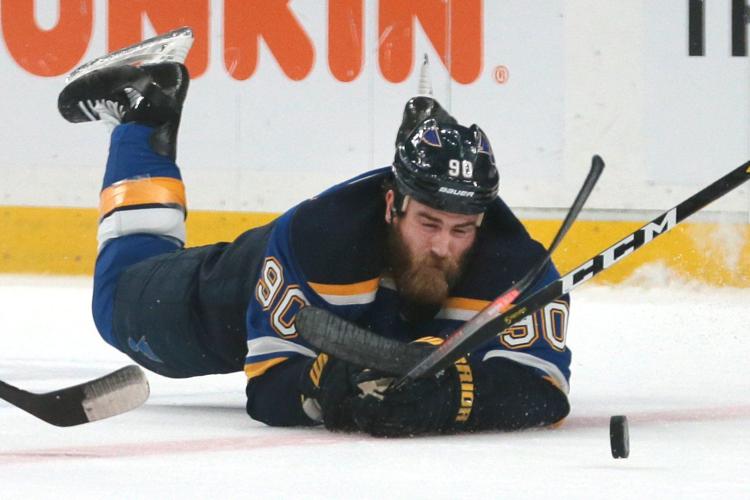 Game 6 Stanley Cup Final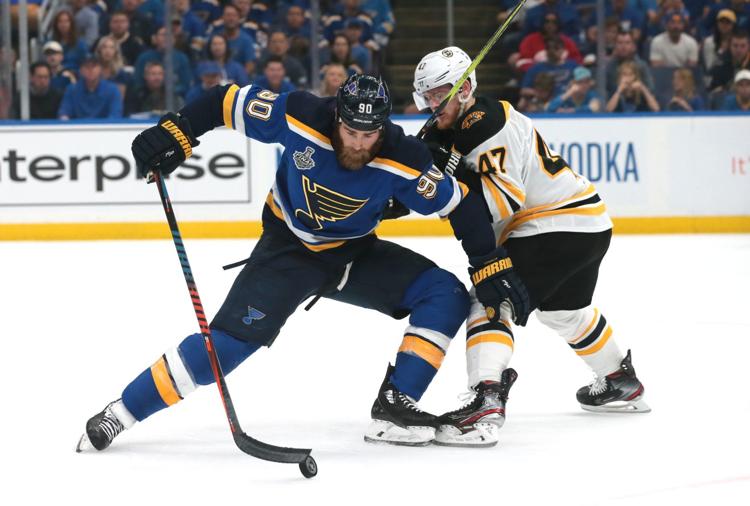 Game 6 Stanley Cup Final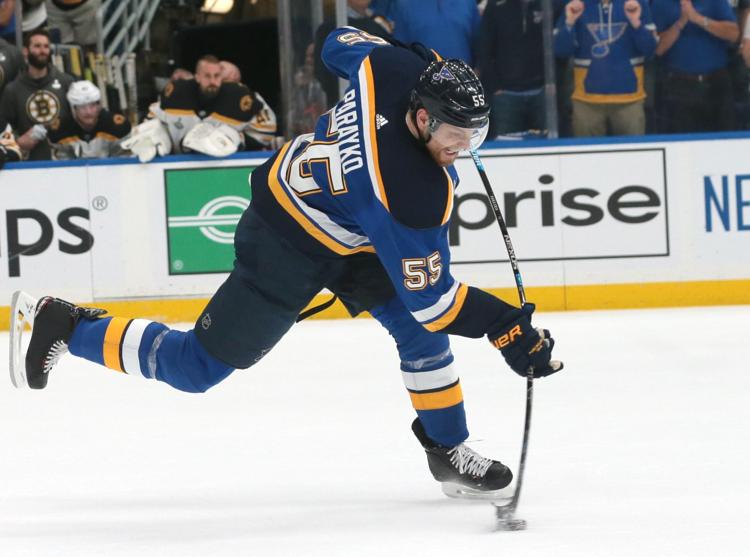 Game 6 Stanley Cup Final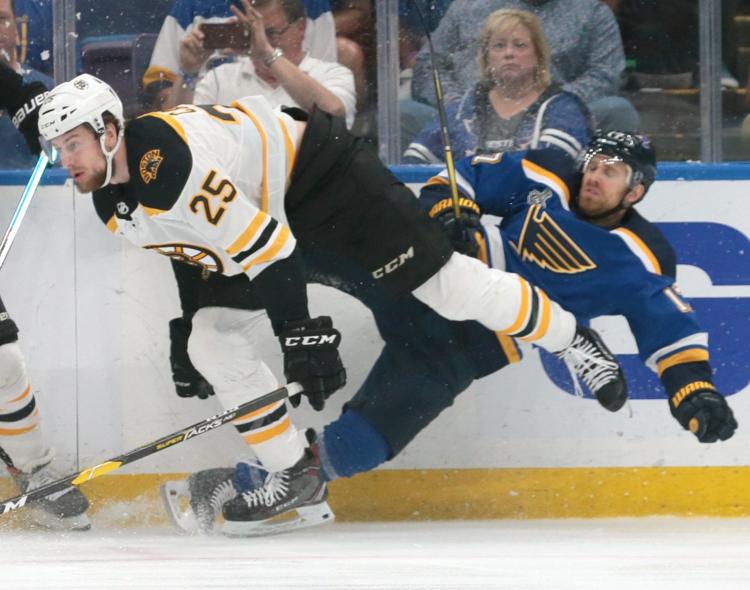 Blues fight for the cup in Game 6 of the Stanley Cup Finals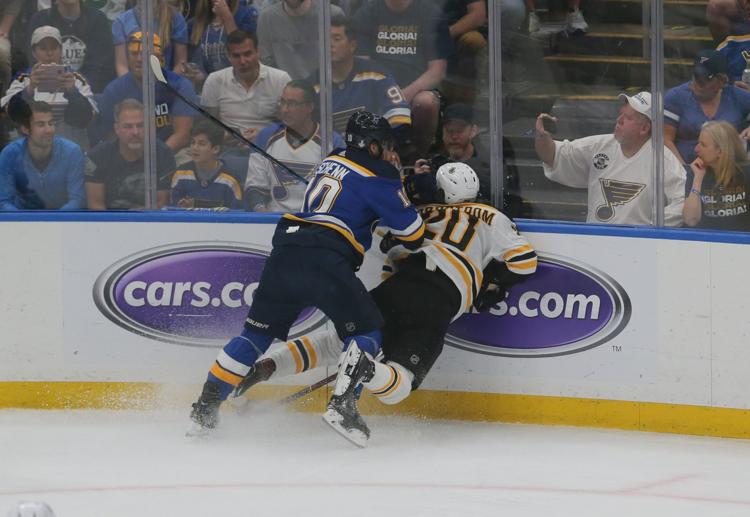 Game 6 Stanley Cup Final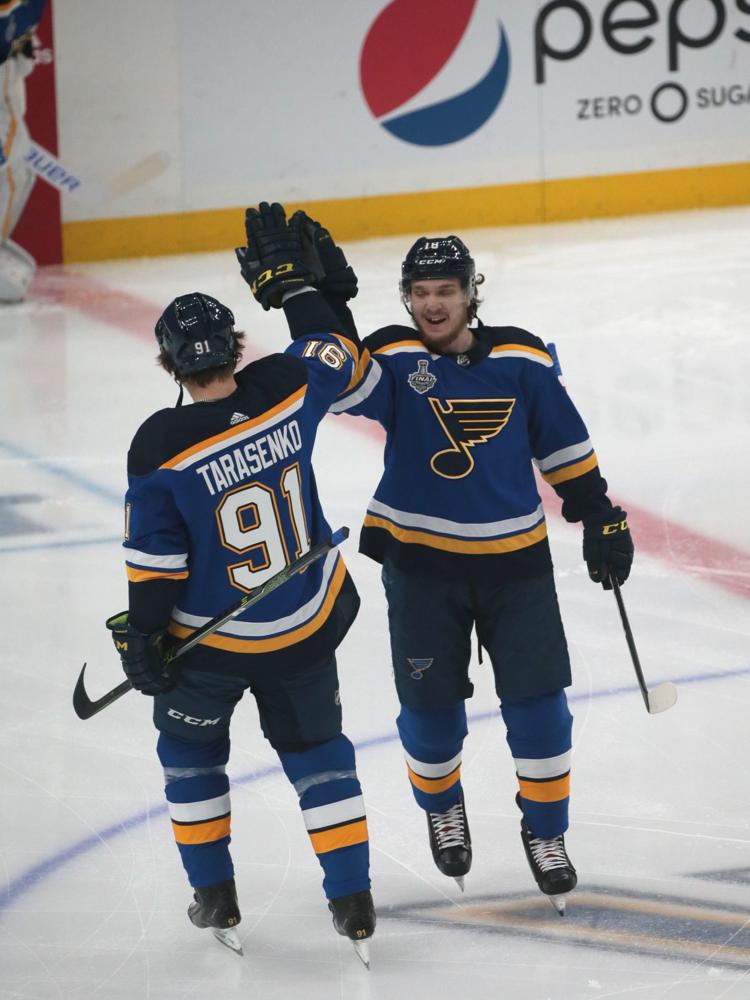 Game 6 Stanley Cup Final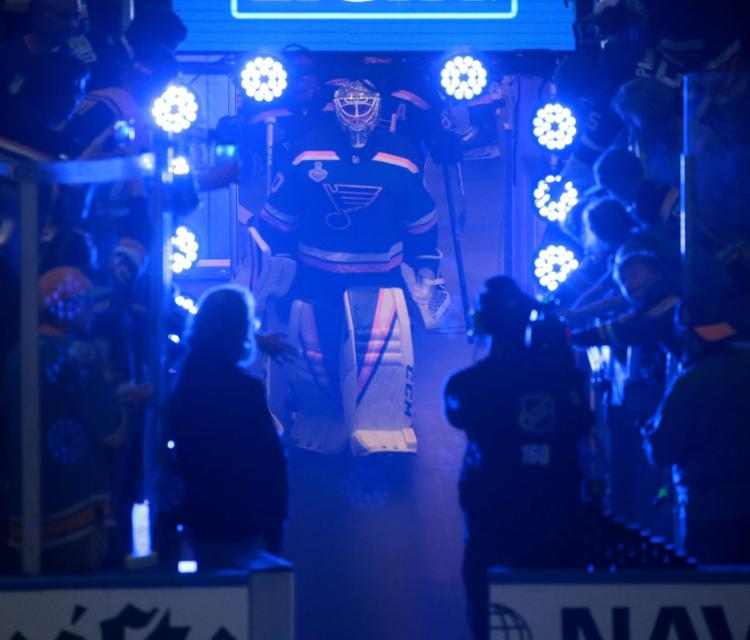 Game 6 Stanley Cup Final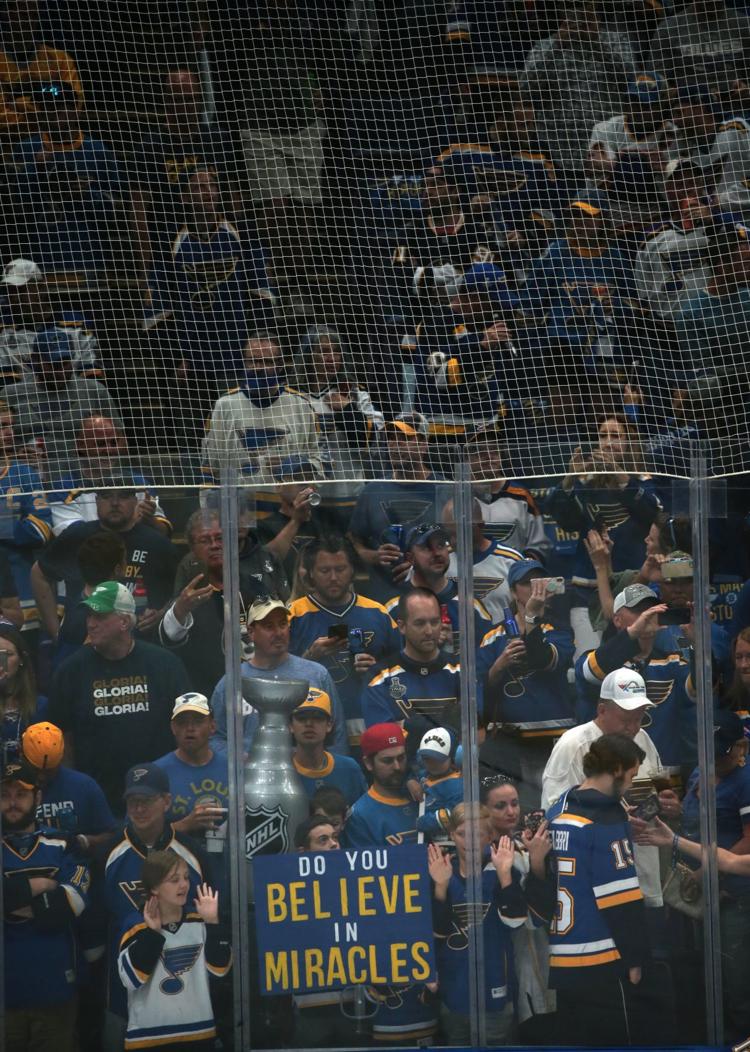 Game 6 Stanley Cup Final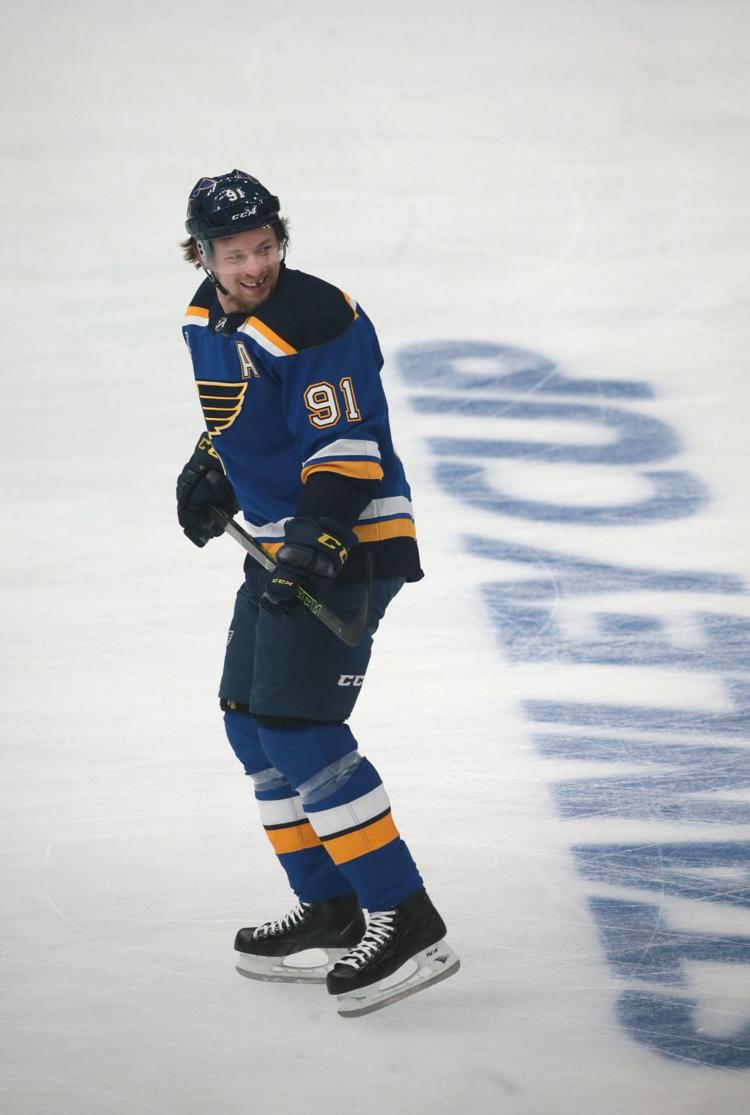 Game 6 Stanley Cup Final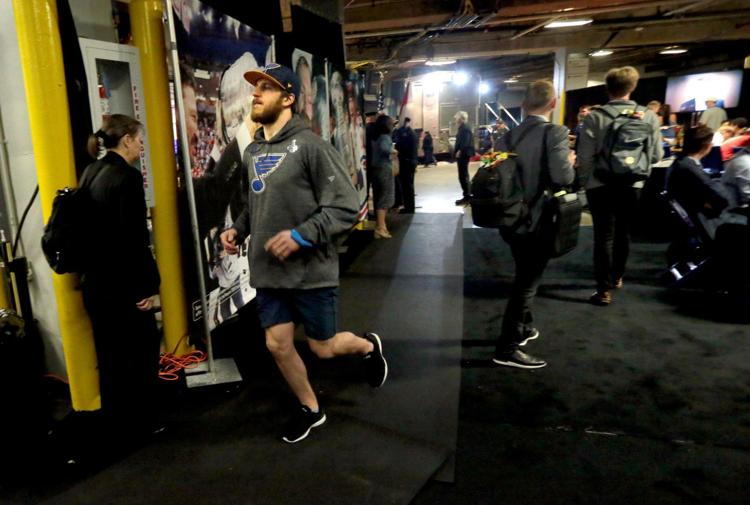 Game 6 Stanley Cup Final
Game 6 Stanley Cup Final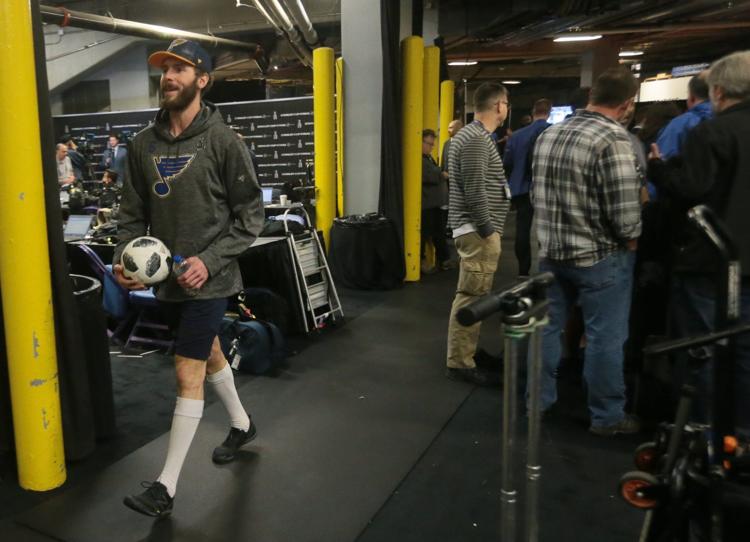 Blues fight for the cup in Game 6 of the Stanley Cup Finals