DALLAS — Reporters did a double-take Sunday afternoon when they saw Sammy Blais skating on a line with Ryan O'Reilly and David Perron during pregame line rushes.
After all, the guy had not played a game in nearly eight weeks — since March 12, to be exact.
So imagine how Blais felt at 7 p.m. Saturday when he got a text from interim coach Craig Berube telling him to be ready to go against the Dallas Stars in a game the Blues had to win in order to stay alive in the playoffs.
"I was a little bit nervous, but I had a good night of sleep," Blais said.
On Sunday, he got the official word that he was in the lineup, and made his presence felt with a team-high nine hits and the Blues' final goal in a 4-1 victory at American Airlines Center.
" 'O'Ry' and Perron really helped me out today," Blais said. "Two great players, and it was really easy to play with them."
Perron, who like Blais is from Quebec, said he spoke a lot of French to Blais during the game, and that may have calmed the nerves of the 22-year-old forward.
"I was a little bit nervous at the beginning of the game, but I think it went pretty well," Blais said. "It's nice to get the win and go back home for Game 7."
Blais was playing good hockey when he suffered an ankle injury on March 12. He had an assist in a March 6 victory over the Los Angeles Kings.
He scored his second (and final) goal of the regular season Jan. 23 in Anaheim, the start of the Blues' franchise record 11-game winning streak. His most memorable moment came Feb. 23, when he beat Tukka Rask from a tight angle in the sixth round of a shootout to give the Blues a 2-1 victory over Boston.
But most of Blais' season was about shuttling back and forth from San Antonio, the Blues' American Hockey League affiliate. He was with the Rampage, in fact, just four days before that shootout goal against the Bruins.
All told, Blais was sent down (and recalled) six times from San Antonio over the course of the season.
"Yeah, it's been a crazy season," Blais said. "But like I said, this is the NHL. And every time I'm up here I just want to prove I belong here."
Following the ankle injury, Blais was an injury scratch for the next dozen games and then a healthy scratch in the regular-season finale, on April 6 against Vancouver.
So what possessed Berube to put Blais in the lineup?
"We like Sammy a lot," Berube said. "He was playing really well before he got injured, and then the playoffs started. I think he was pretty much ready to go, but hadn't played. He's got size, he's physical and he's got good ability with the puck."
He flashed his offensive ability on his goal with 11:50 to play in the third period, a goal that basically ended any comeback hopes for the Stars. A neutral zone giveaway by Dallas' Jamie Benn created a 2-on-1 opportunity for the Blues. When O'Reilly quickly pushed the puck ahead to Blais, it became a breakaway.
"It was kind of the end of a shift, and 'O'Ry' gave me the puck and told me to go," Blais said. "I was tired, and I saw an opening on the blocker side, and I just took a shot and it went in. It was a great moment."
LINEUP CHANGES
Besides the surprise Blais move, which sent Robby Fabbri to the bench, Berube also juggled two other lines.
Jaden Schwartz, Brayden Schenn and Vladimir Tarasenko were reunited to form one line. The fourth line consisted of Ivan Barbashev, Oskar Sundqvist and Alexander Steen. Only the third line remained unchanged: Pat Maroon-Tyler Bozak-Robert Thomas.
Blues and Stars play in Game 6 of the playoffs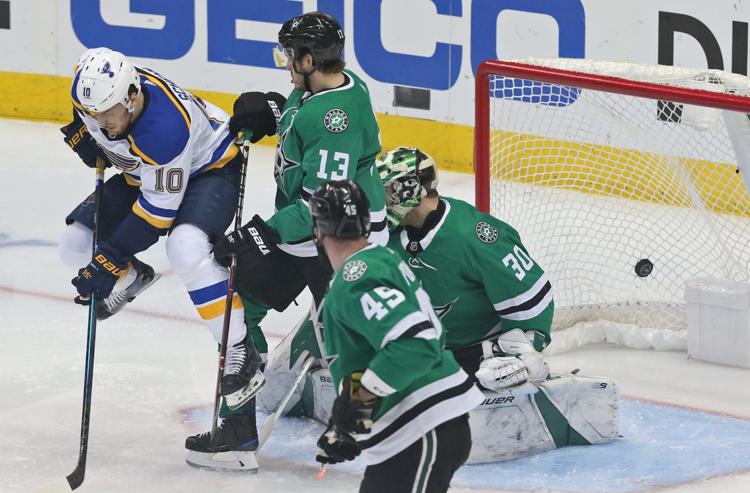 Blues and Stars play in Game 6 of the playoffs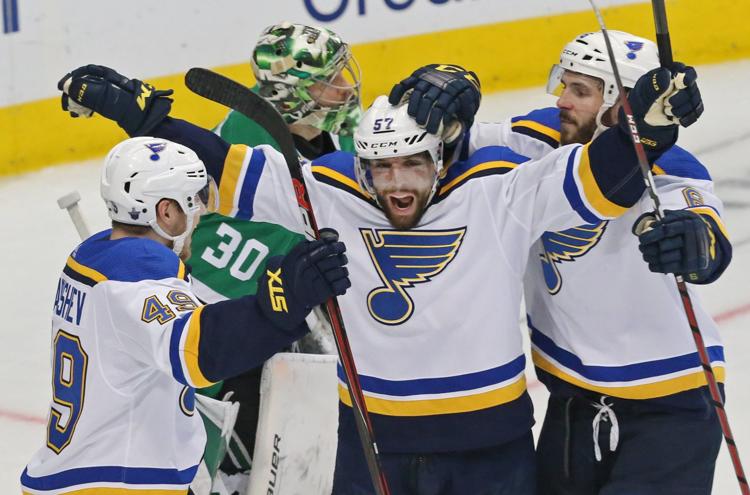 Blues and Stars play in Game 6 of the playoffs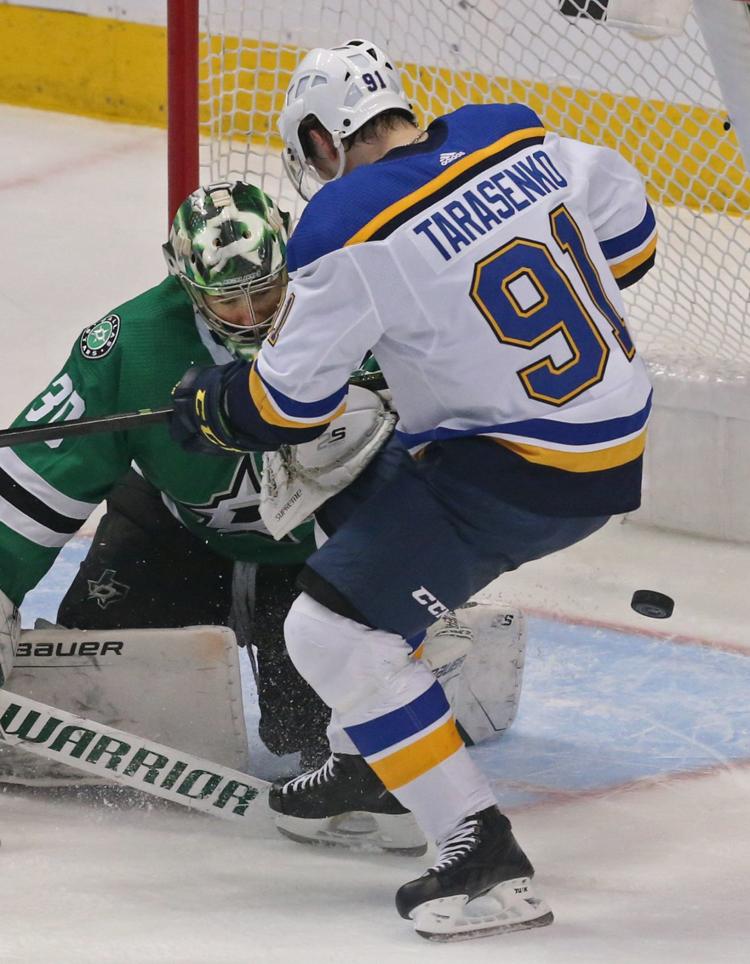 Blues and Stars play in Game 6 of the playoffs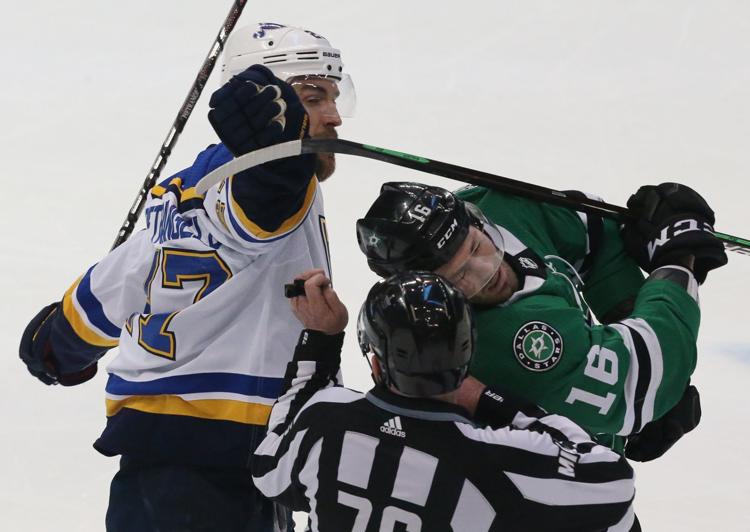 Blues and Stars play in Game 6 of the playoffs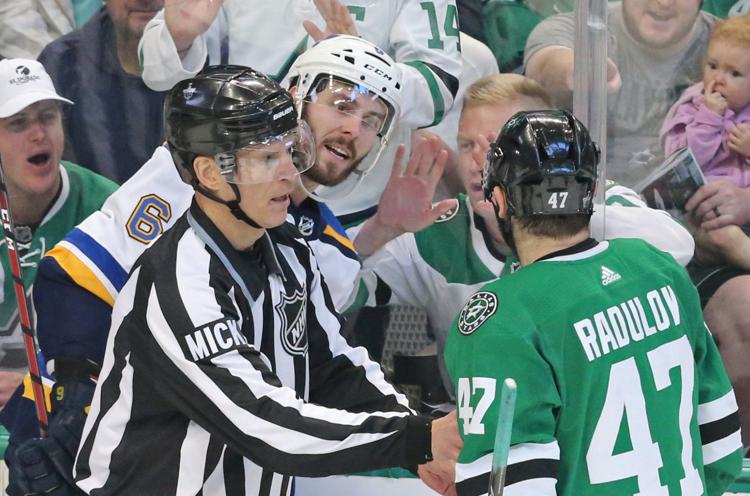 Blues and Stars play in Game 6 of the playoffs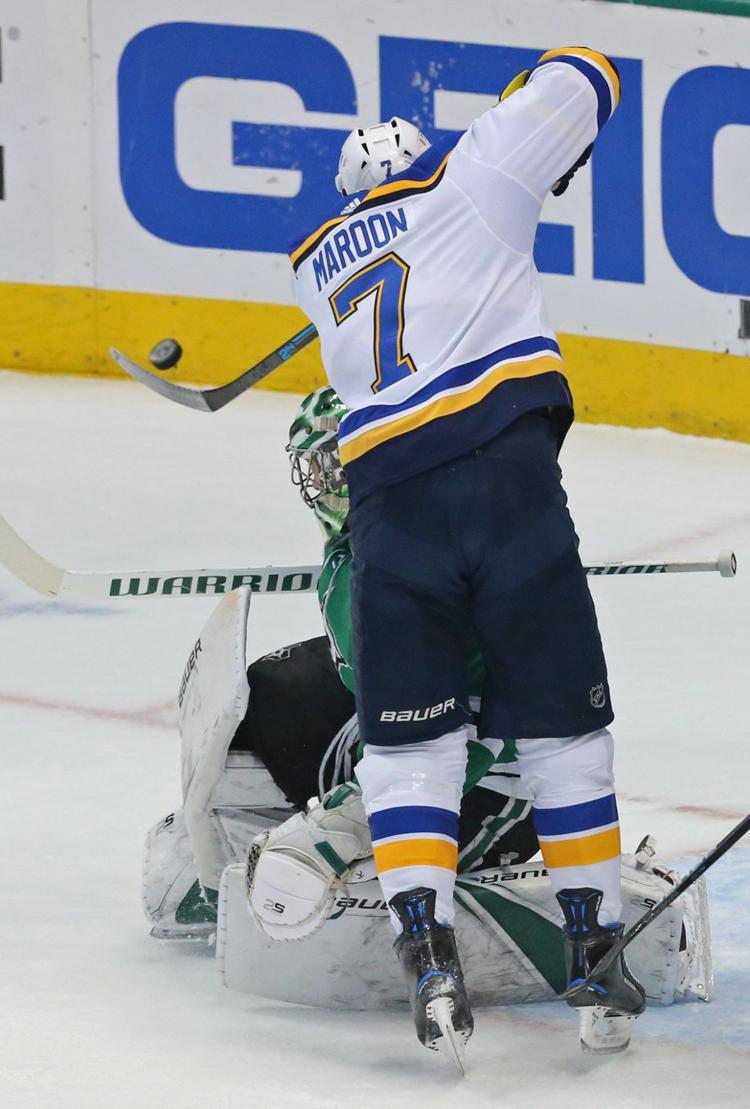 Blues and Stars play in Game 6 of the playoffs
Blues and Stars play in Game 6 of the playoffs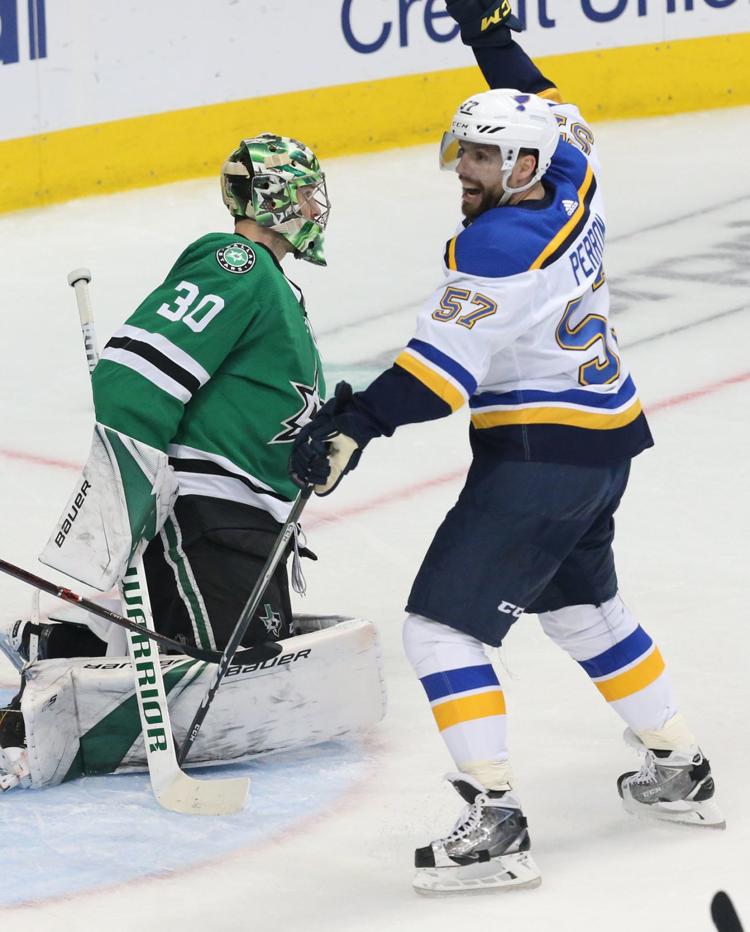 Blues and Stars play in Game 6 of the playoffs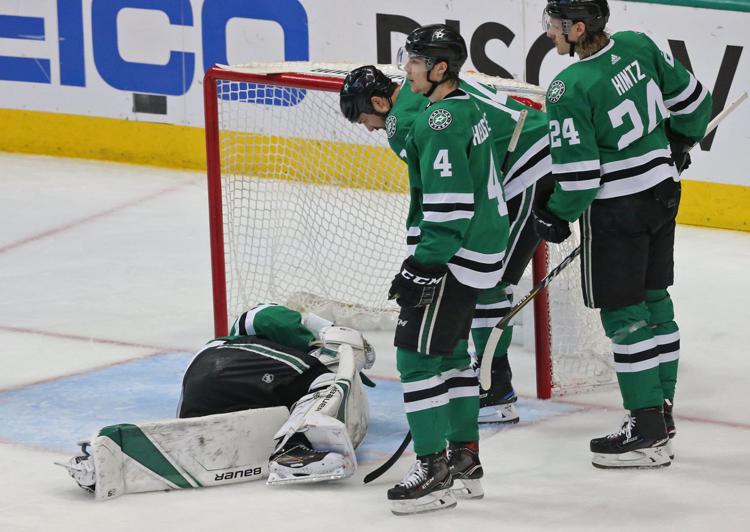 Blues and Stars play in Game 6 of the playoffs
Blues and Stars play in Game 6 of the playoffs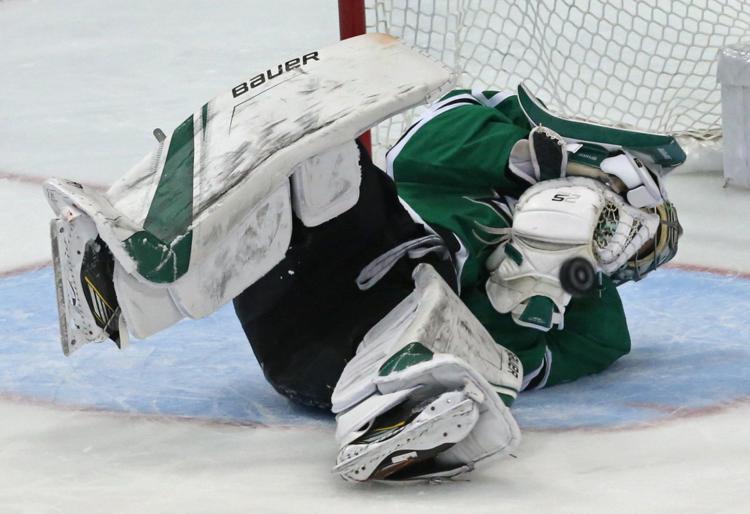 Blues and Stars play in Game 6 of the playoffs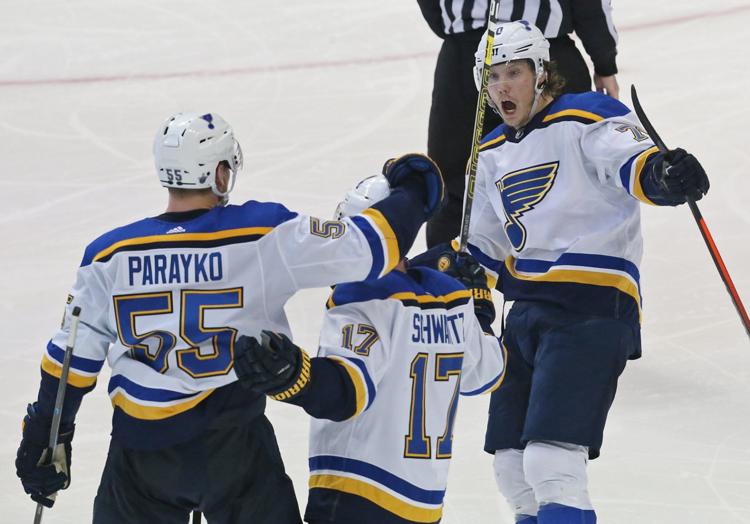 Blues and Stars play in Game 6 of the playoffs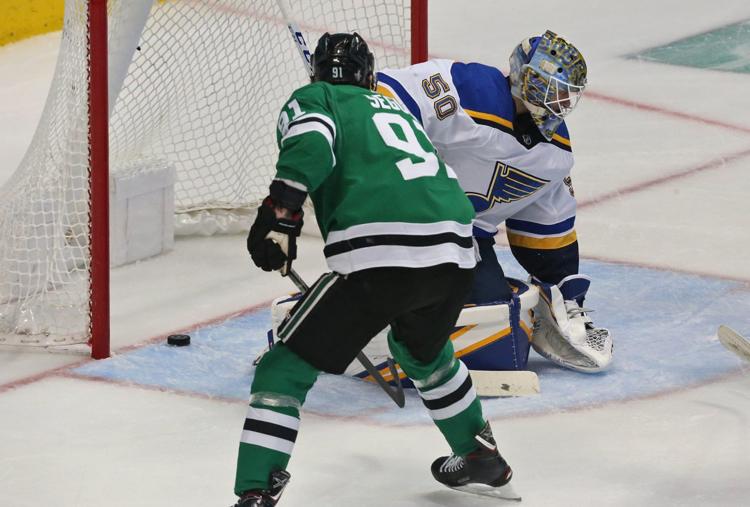 Blues and Stars play in Game 6 of the playoffs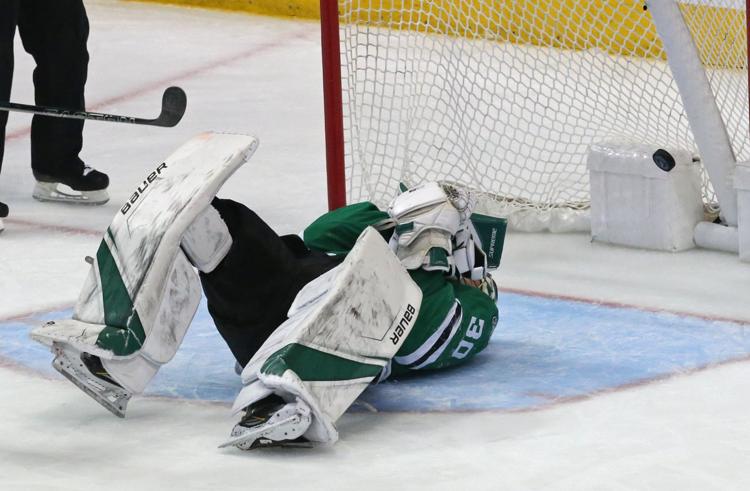 Blues and Stars play in Game 6 of the playoffs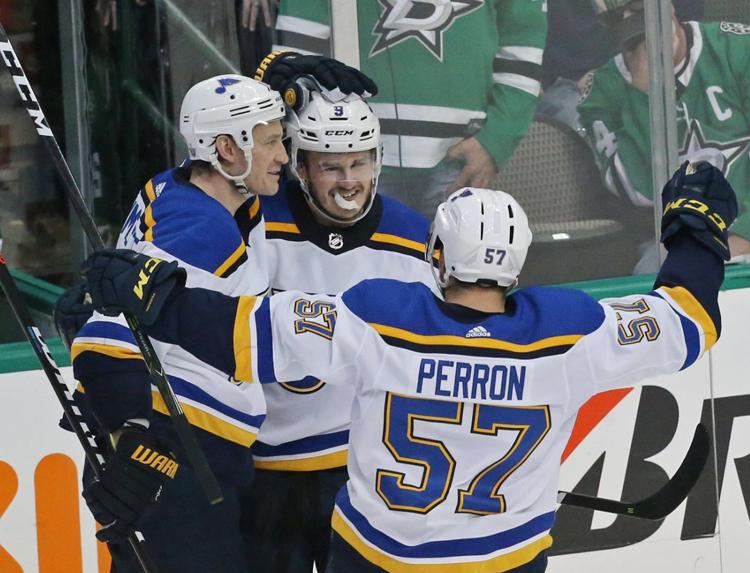 Blues and Stars play in Game 6 of the playoffs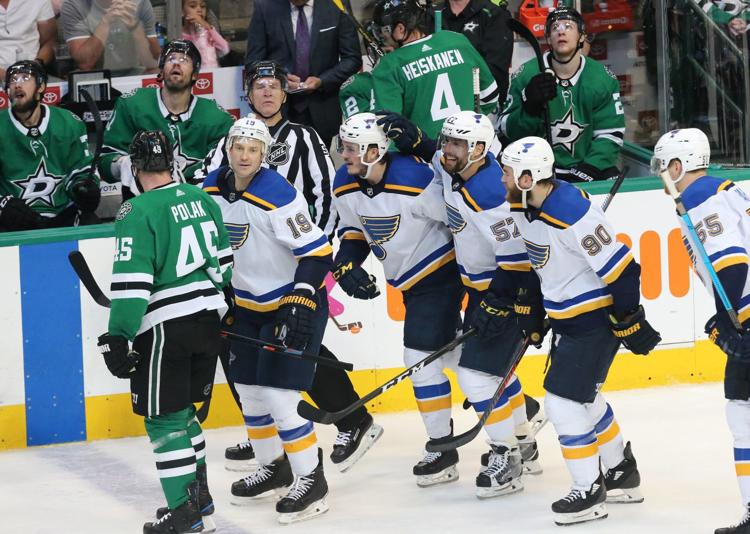 Blues and Stars play in Game 6 of the playoffs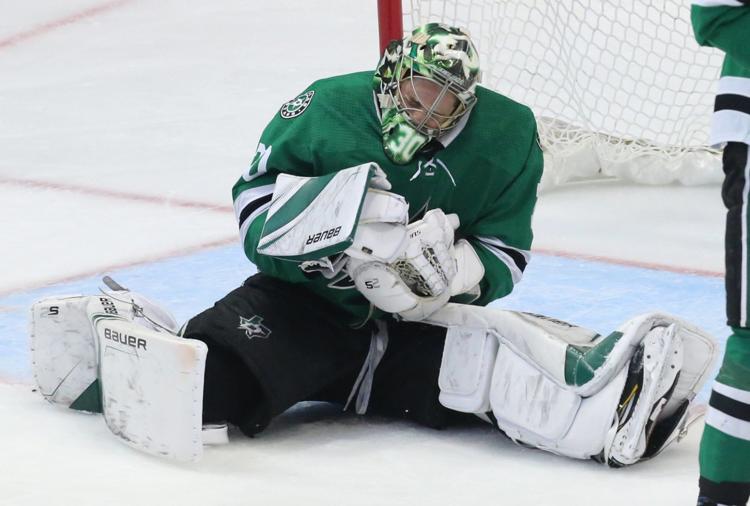 Blues and Stars play in Game 6 of the playoffs
Blues and Stars play in Game 6 of the playoffs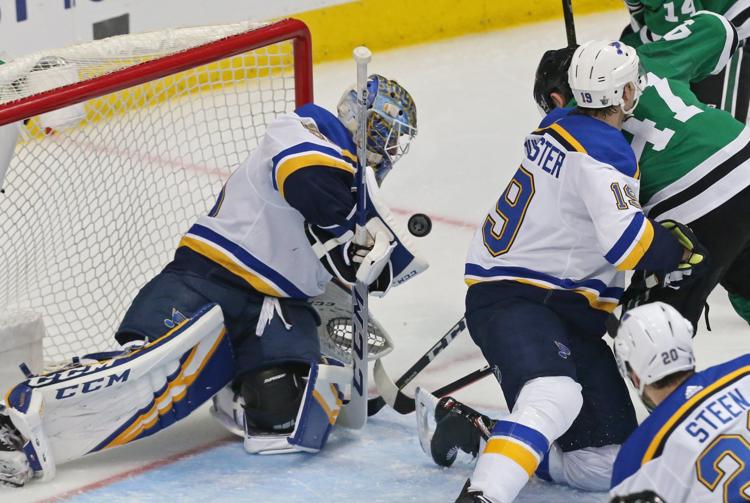 Blues and Stars play in Game 6 of the playoffs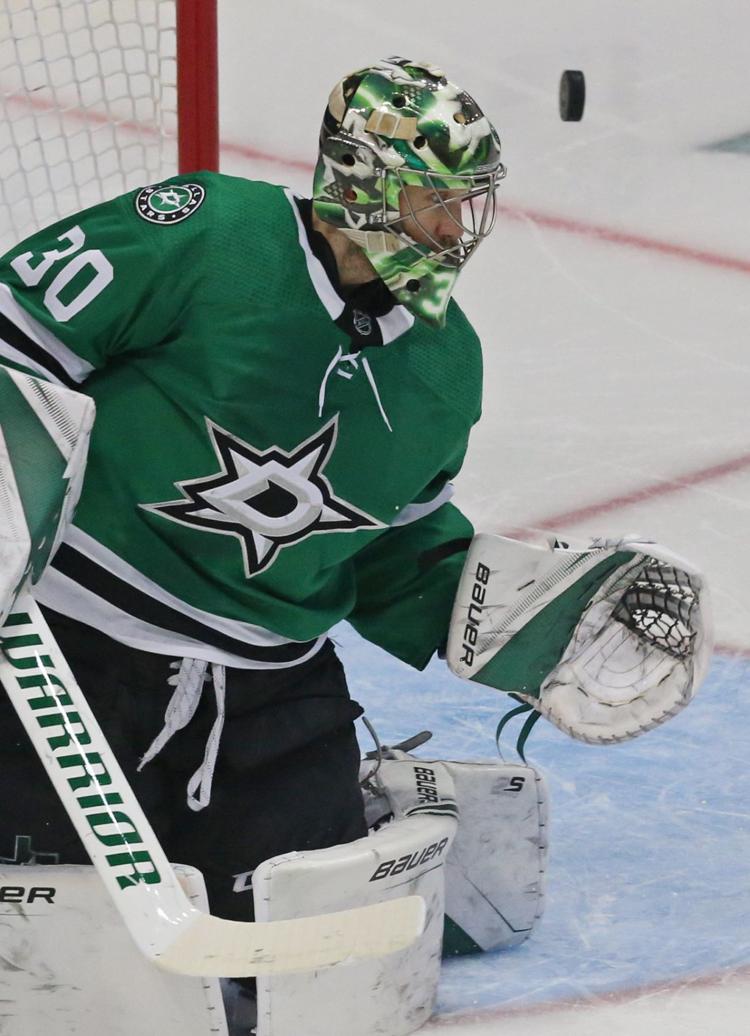 Blues and Stars play in Game 6 of the playoffs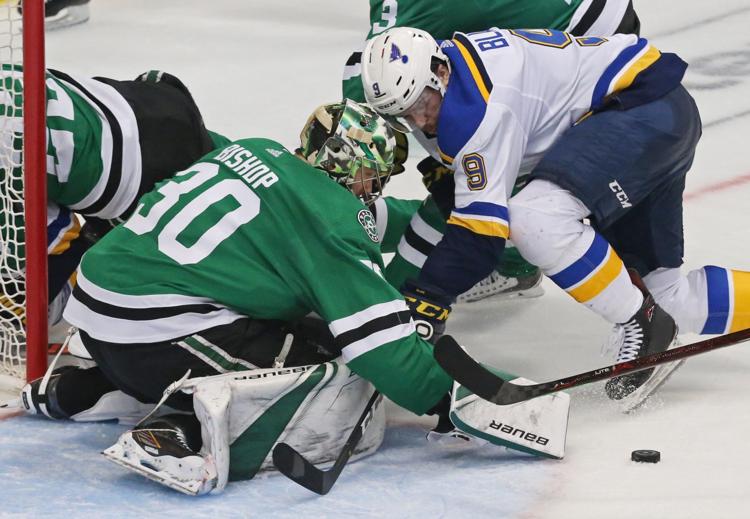 Blues and Stars play in Game 6 of the playoffs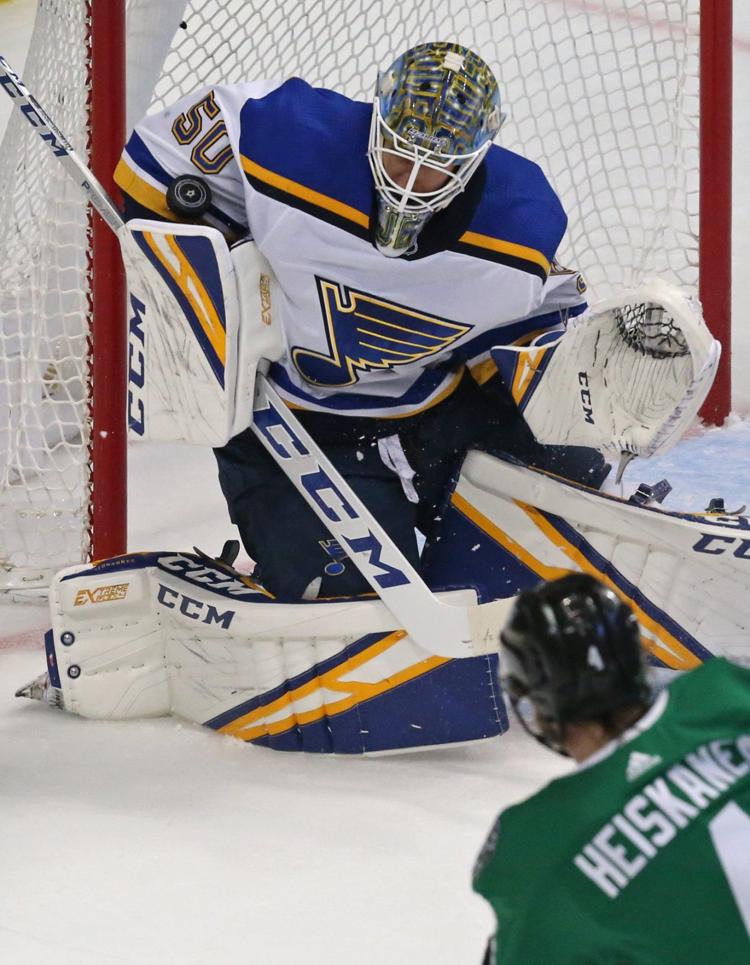 Blues and Stars play in Game 6 of the playoffs