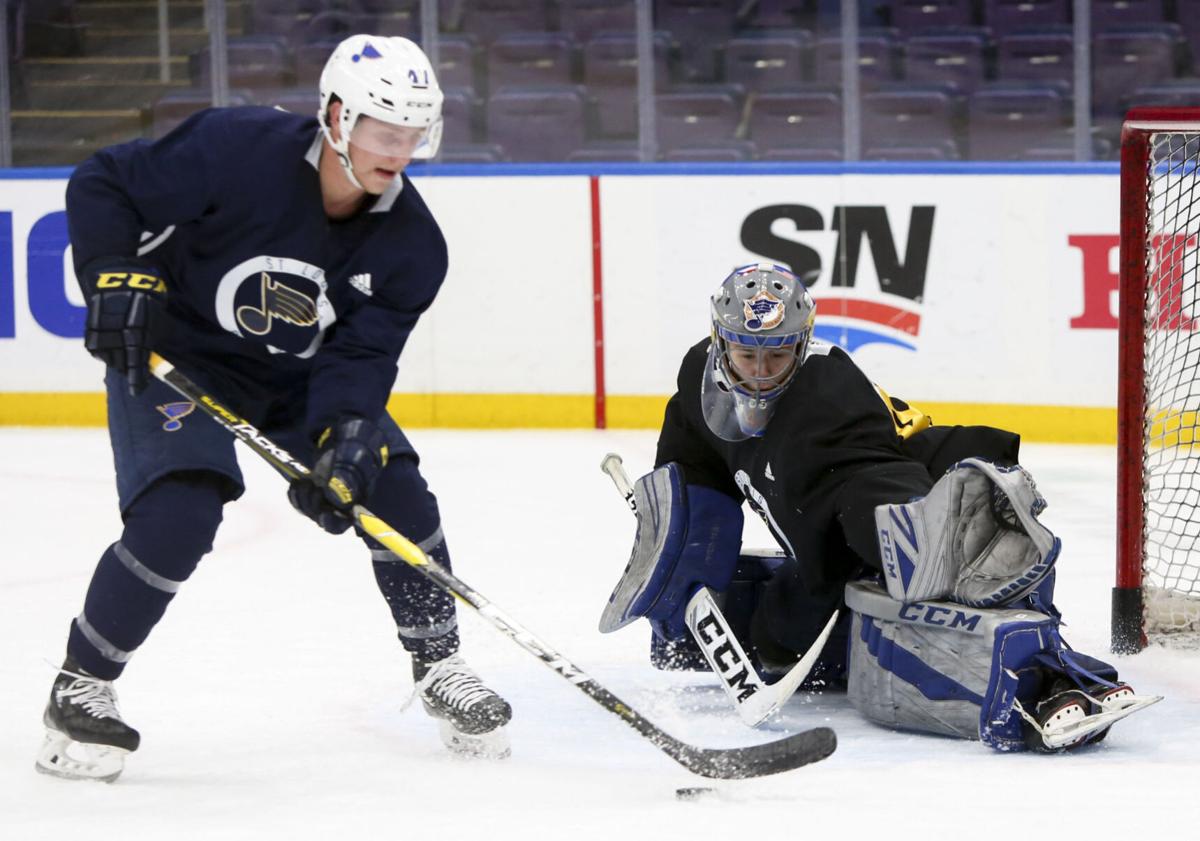 Scott Perunovich had an assist and was plus-1 for Minnesota Duluth in the Bulldogs' 6-1 college hockey victory over St. Cloud State way back on March 7, 2020.
As it turned out, that was the last hockey game Perunovich would play for 18 months and counting.
The coronavirus pandemic wiped out the remainder of that season. And then came a left shoulder injury and subsequent surgery that ended his 2020-21 campaign in the Blues' organization after just a few weeks of practice.
But now, the shoulder is fine, another season is at hand, and the prized defenseman is just days away from finally playing another game. He's part of the Blues' squad that will participate in the NHL Prospect Tournament in Traverse City, Mich. Their first game takes place Friday at 2 p.m. (Central) against the Toronto Maple Leafs prospects.
"Yeah, I'm definitely looking forward to it," Perunovich told reporters Tuesday after a morning prospects practice at Centene Community Ice Center in Maryland Heights. "We got a good group going out to Traverse, too, so it should be fun."
Blues brass is equally excited about his return to action. After accomplishing just about everything possible on the college level — three-time All-American, two-time NCAA Frozen Four champion, and Hobey Baker Award winner as college hockey's best player — it's time for the next step.
"This is another steppingstone," said Tim Taylor, Blues director of player development. "You never know how kids react. You like to think that they're good enough, and their hockey IQ is good enough to rise and play at the next level.
"You don't really know that for sure until you see it. So really looking forward to see what he's going to bring."
There are older players on the Blues' prospects roster than Perunovich, who turned 23 last month. And players with more experience in the organization. But in a telling indication of the expectations for Perunovich this year and beyond, he has been named captain of the Traverse City Blues.
"So he's gonna take a lot of responsibility, and we're gonna put that upon him … as he goes out and plays his game," Taylor said.
Undersized at 5-10, 175, Perunovich's game is all about skating, passing, playmaking.
"He was a dynamic player at the college level on the point on the power play," Taylor said. "He sees the ice very well. He makes our players better around him."
But when it comes to the pro game, Perunovich got only a taste last season because of the shoulder injury. He experienced shoulder issues early in camp, which didn't begin until Jan. 3 in the condensed season, and then aggravated the injury.
"I don't know exactly when it was hurt," Perunovich said. "I just know I fell down in camp and it kinda popped a little bit. Saw the trainer and they did the rest. They did a great job getting everything taken care of right away and getting it back to 100 percent."
Surgery took place Feb. 12 in St. Louis and was performed by Blues doctors Matt Matava and Matt Smith. Prior to that, Perunovich had begun the regular season on the taxi squad, even traveling with the full squad to Las Vegas and Anaheim for games at the end of January.
Following the surgery, Perunovich ended up staying in St. Louis as a houseguest of Justin and Chloe Faulk.
"It was unbelievable being able to stay with them," Perunovich said. "They took care of me every step of the way. … His wife was amazing. I got my wisdom teeth taken out; she took care of me the whole time there. She was pregnant, too, at the time so it was probably tough."
There's a connection between Perunovich and fellow defenseman Justin Faulk. Both are Minnesota natives, and both played for Minnesota Duluth, although Faulk was there several years earlier.
But once a Bulldog always a Bulldog. When Perunovich agreed to terms on his entry-level contract in March of 2020, Faulk reached out and made himself available for any questions Perunovich might have about the transition to the NHL.
Perunovich probably needs some seasoning in the American Hockey League as he gets his feet under him after his long layoff, but the Blues will give him every opportunity to make a run at the "varsity" roster this season. That's why they drafted him, after all, in the second round of the 2018 draft.
The depth chart has thinned out on the blueline during the offseason with the retirement of Carl Gunnarsson and the departure of Vince Dunn to Seattle via the expansion draft.
Keep in mind also, that even though Perunovich is a lefthanded shot, he played on the right side for Minnesota Duluth almost his entire time in college. Given the Blues' shortage of D-men who can play the right side, that versatility could hasten his arrival on the NHL scene.
"I don't think I'm the guy to ask for that," Perunovich said. "I think that's the coaches' decision. Wherever they want me to play, I'll play, and try and do my best and see how it goes."
But early indications are that Perunovich is primed for this moment.
"You try and take positives out of negatives," Taylor said. "Obviously we didn't want him to come in last year having to have surgery, but that was the case.
"He's very focused, and seeing and watching what pro is all about (during the injury rehab), it's gonna give him a good chance to make a run at this roster. Obviously, Traverse City is going to be the first step of that process. So we're really looking forward to seeing how his level of play is going to rise in this camp."
Photos: St. Louis Blues hold rookie minicamp
St. Louis Blues rookie minicamp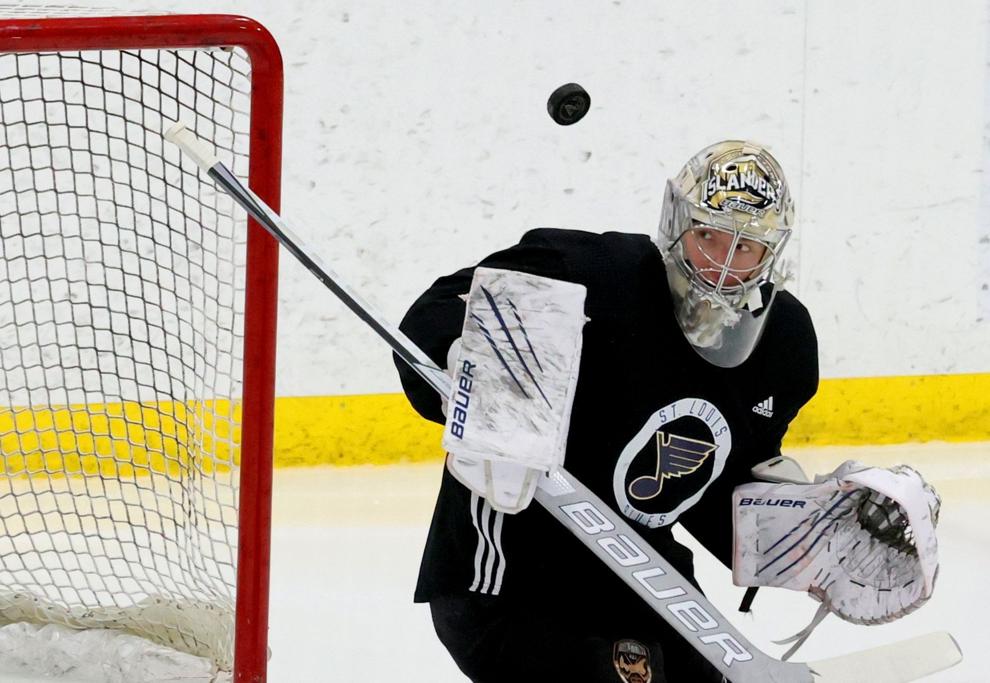 St. Louis Blues rookie minicamp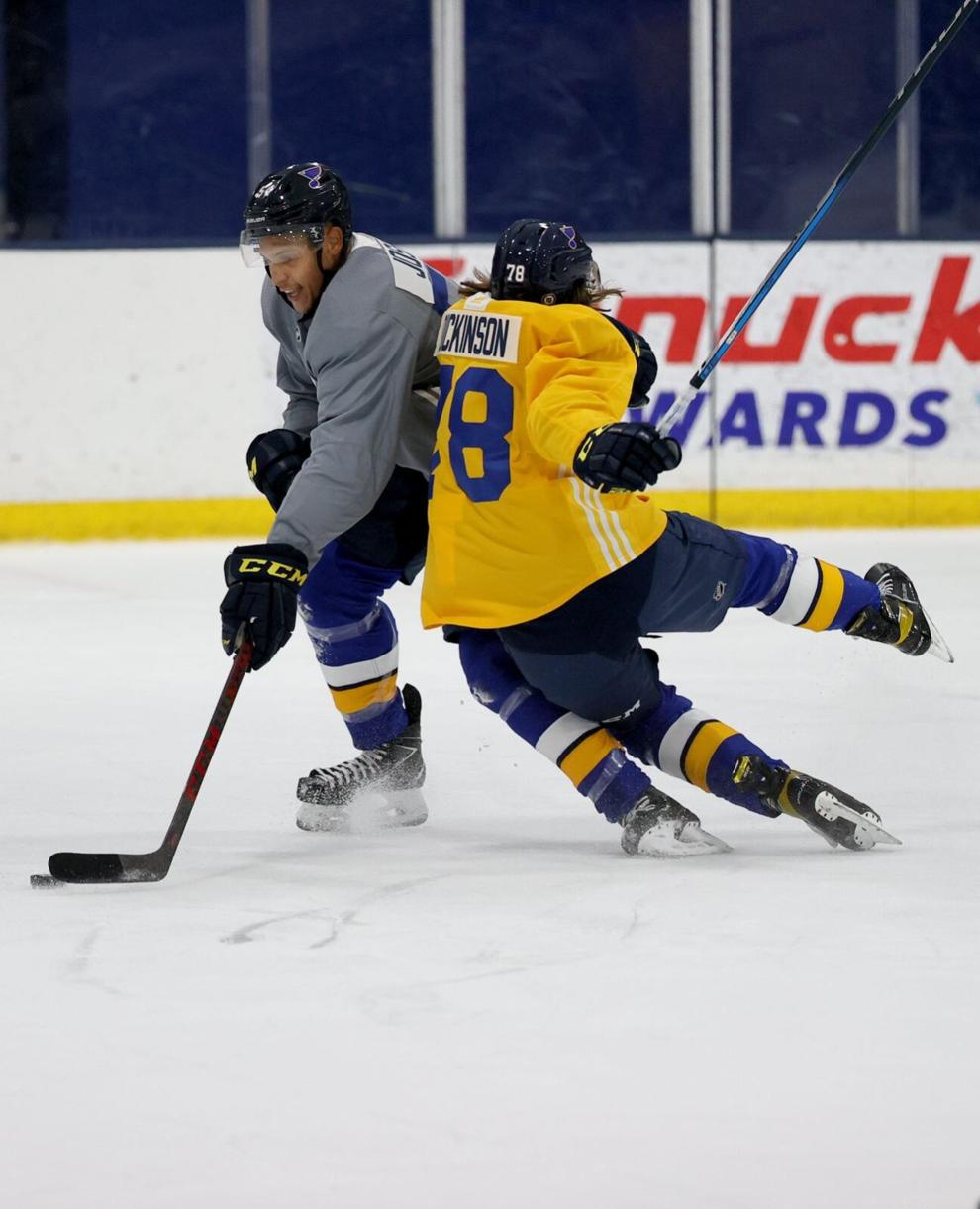 St. Louis Blues rookie minicamp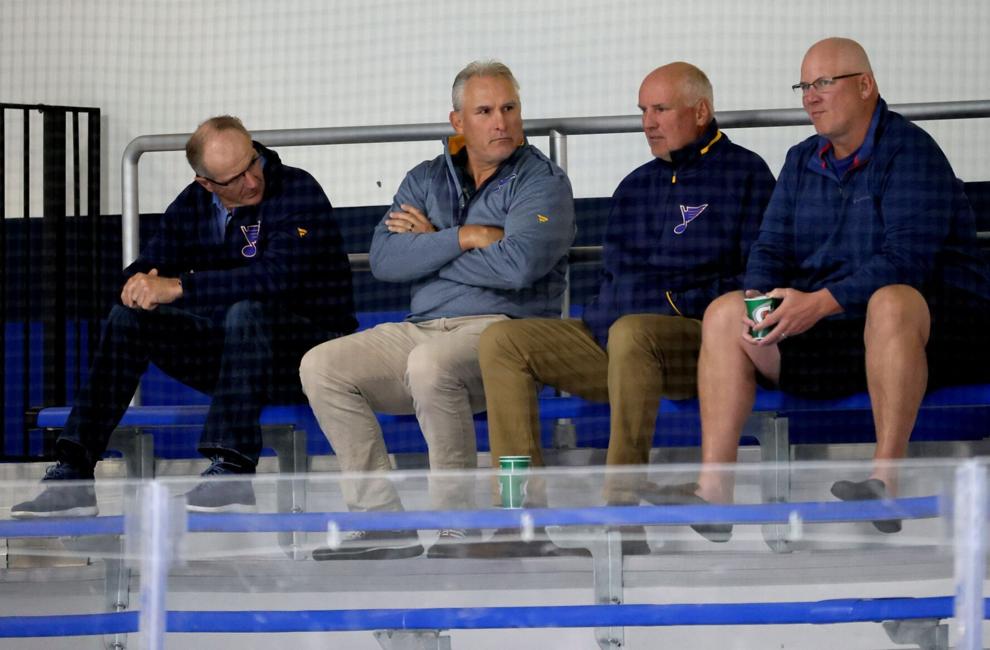 St. Louis Blues rookie minicamp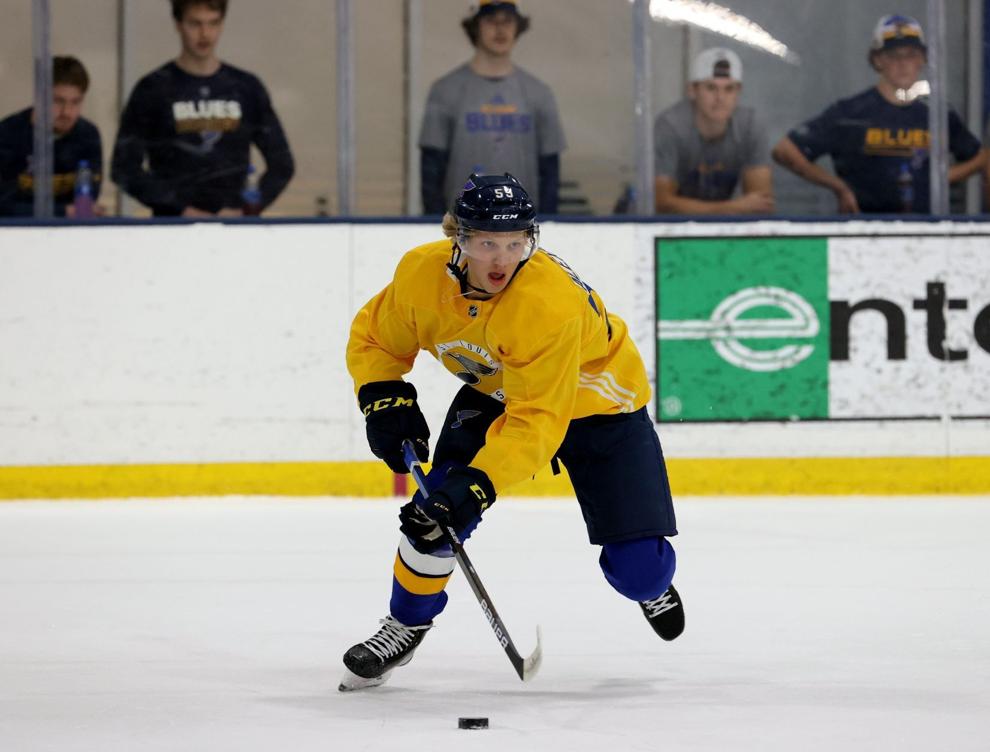 St. Louis Blues rookie minicamp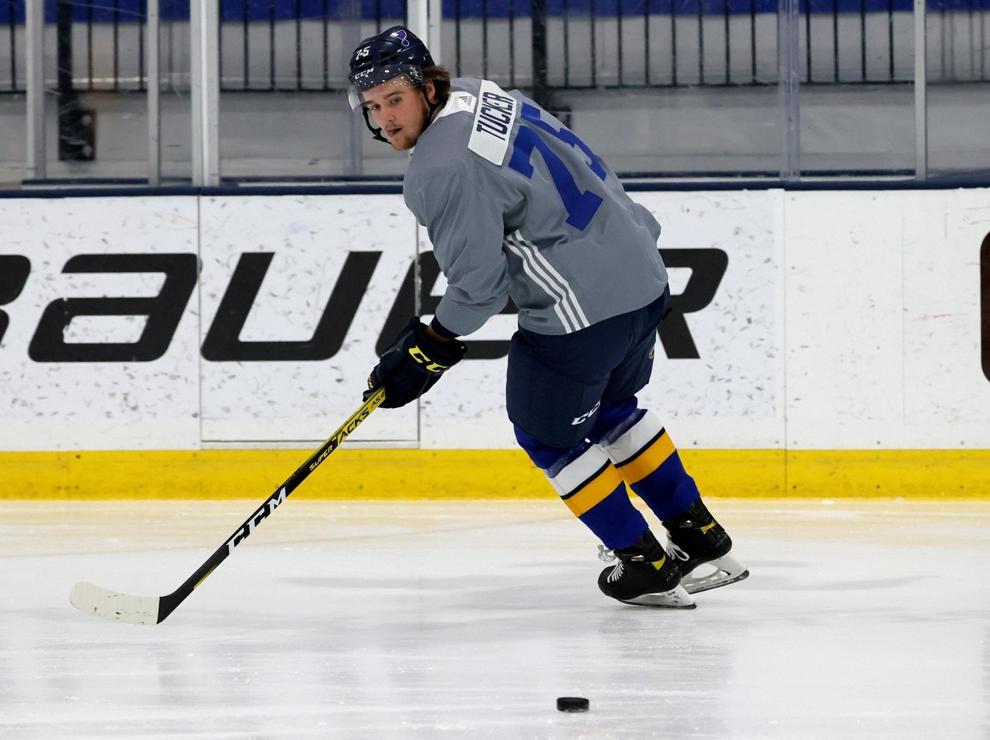 St. Louis Blues rookie minicamp
St. Louis Blues rookie minicamp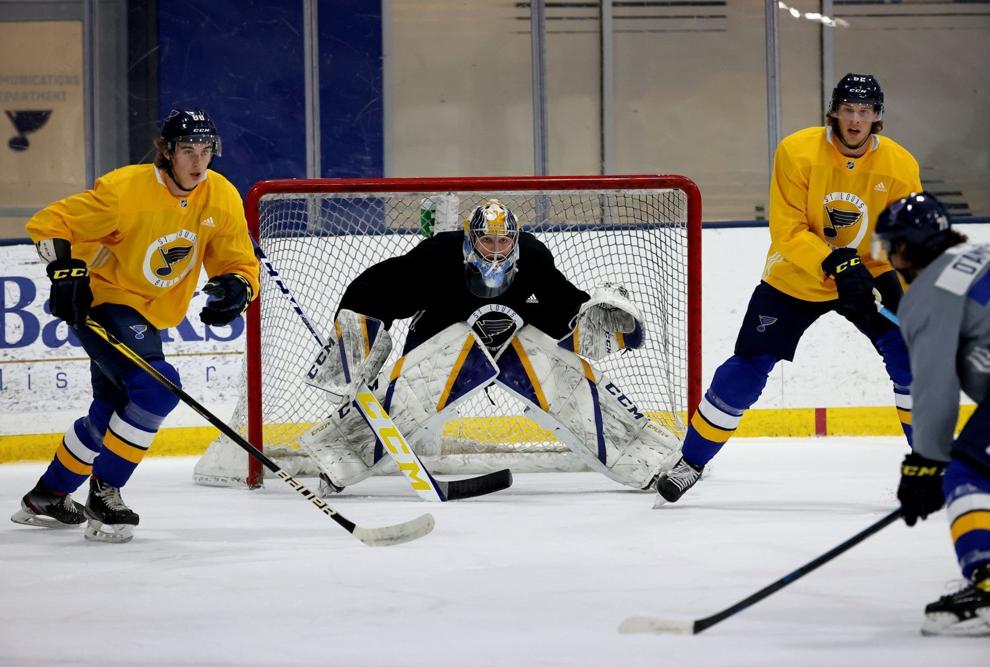 St. Louis Blues rookie minicamp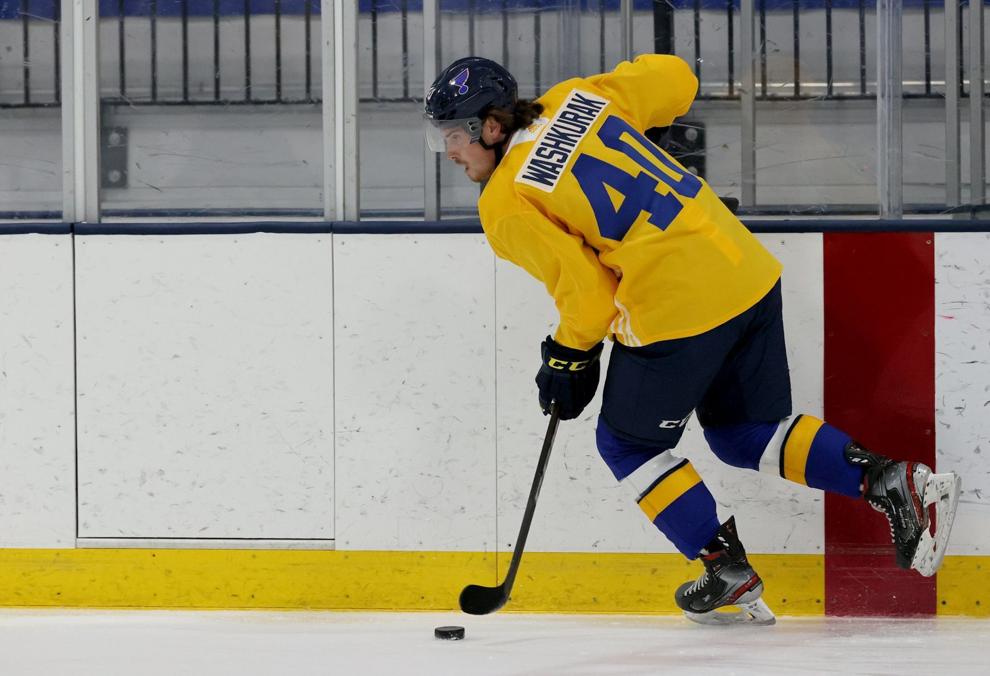 St. Louis Blues rookie minicamp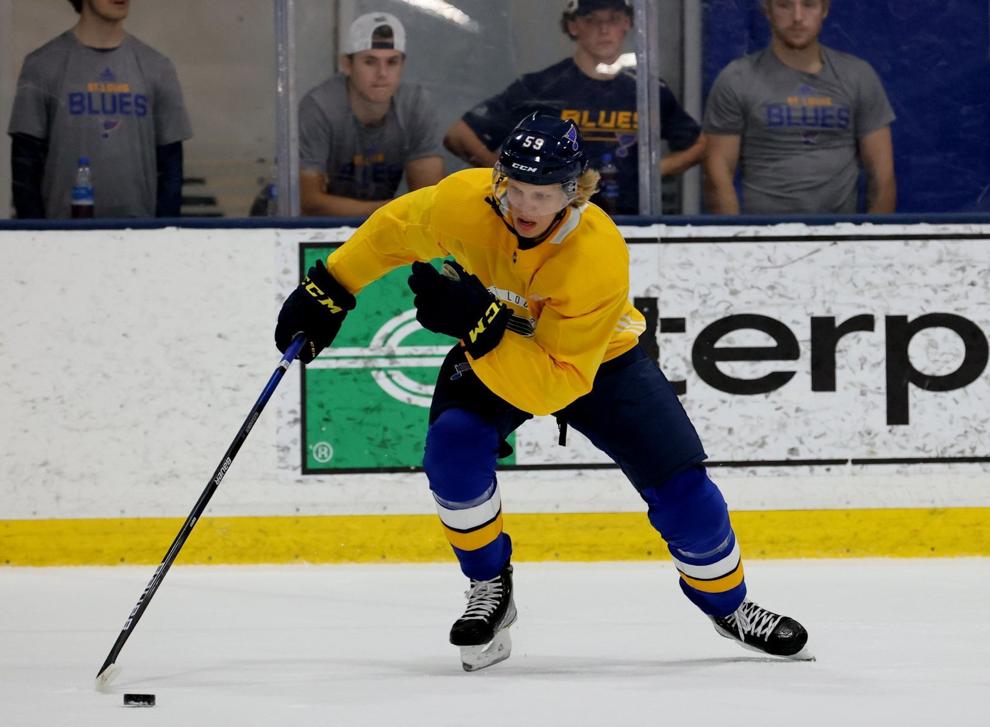 St. Louis Blues rookie minicamp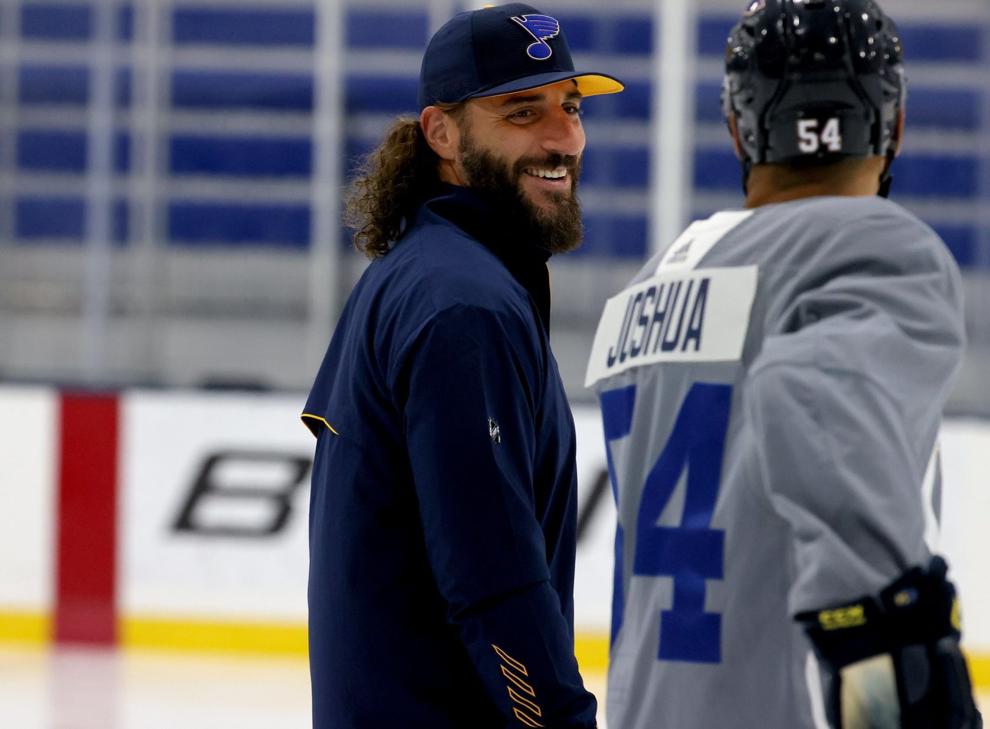 St. Louis Blues rookie minicamp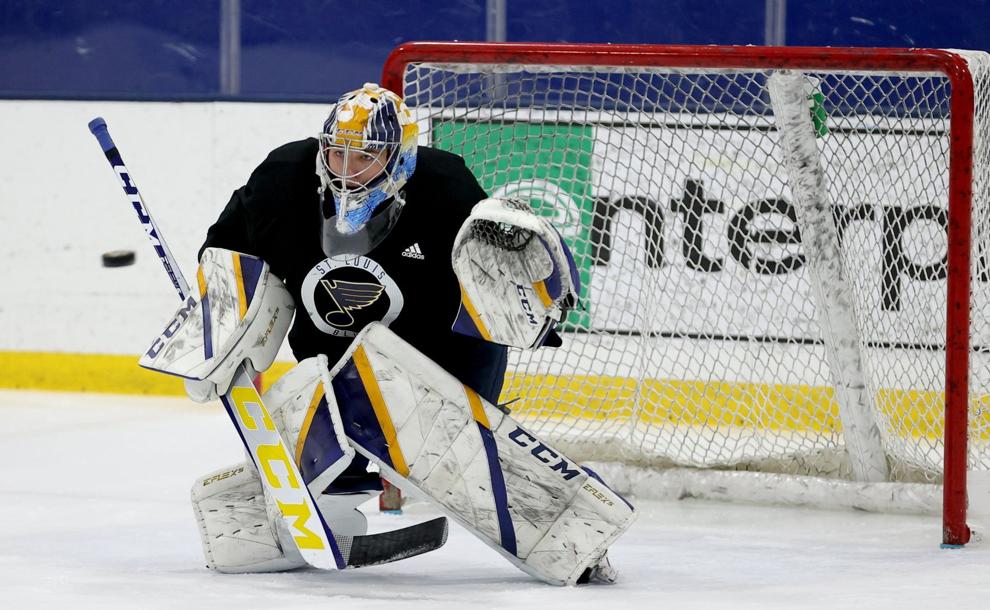 St. Louis Blues rookie minicamp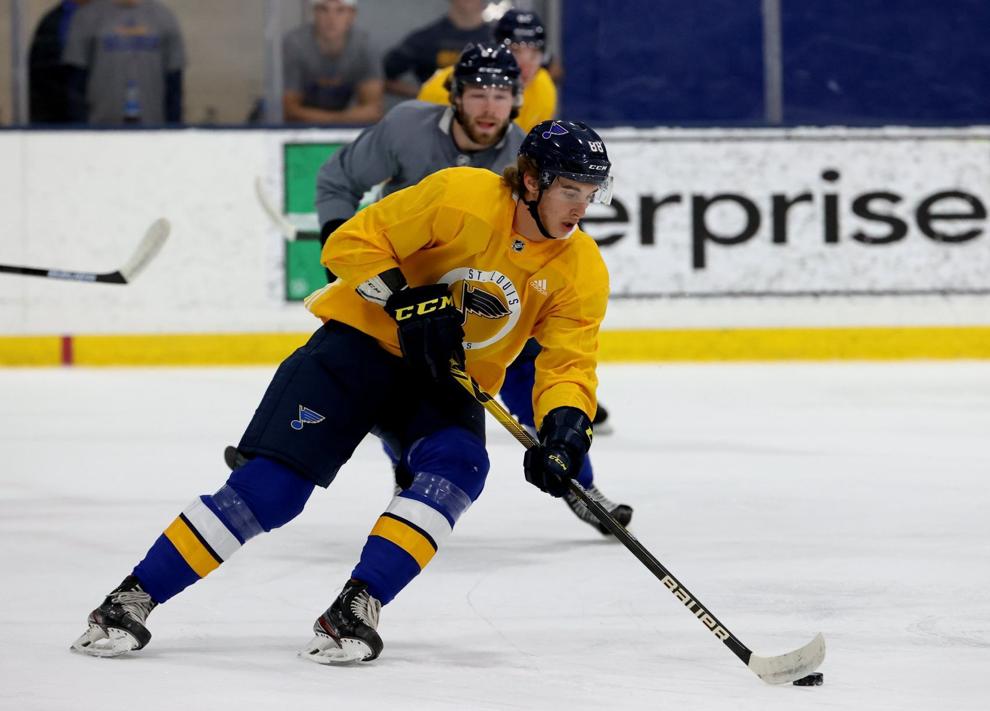 St. Louis Blues rookie minicamp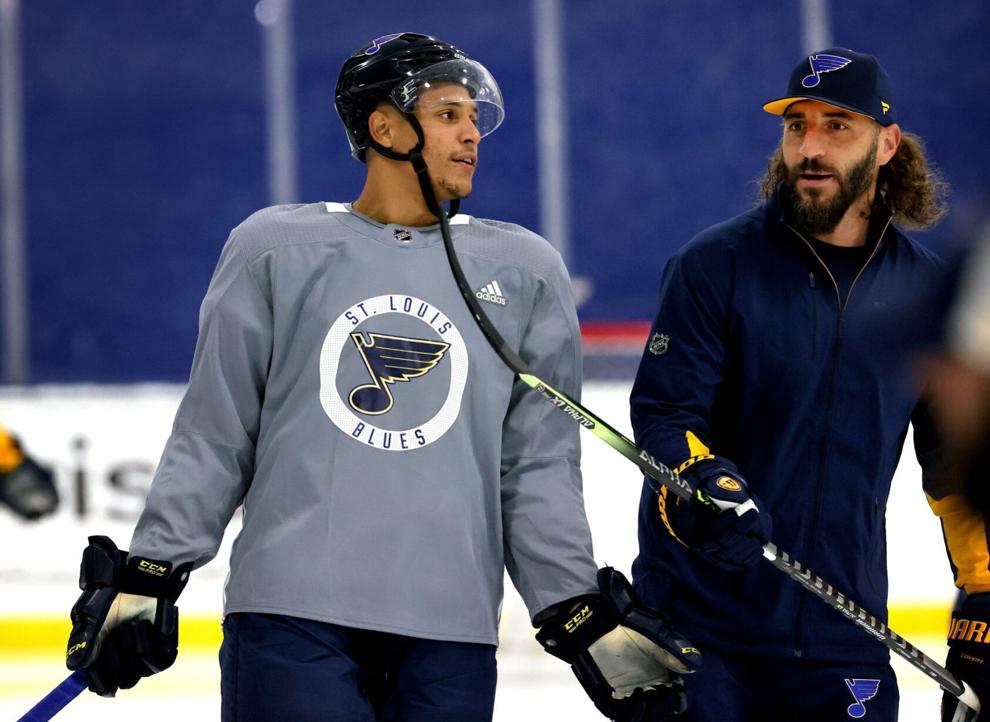 St. Louis Blues rookie minicamp
St. Louis Blues rookie minicamp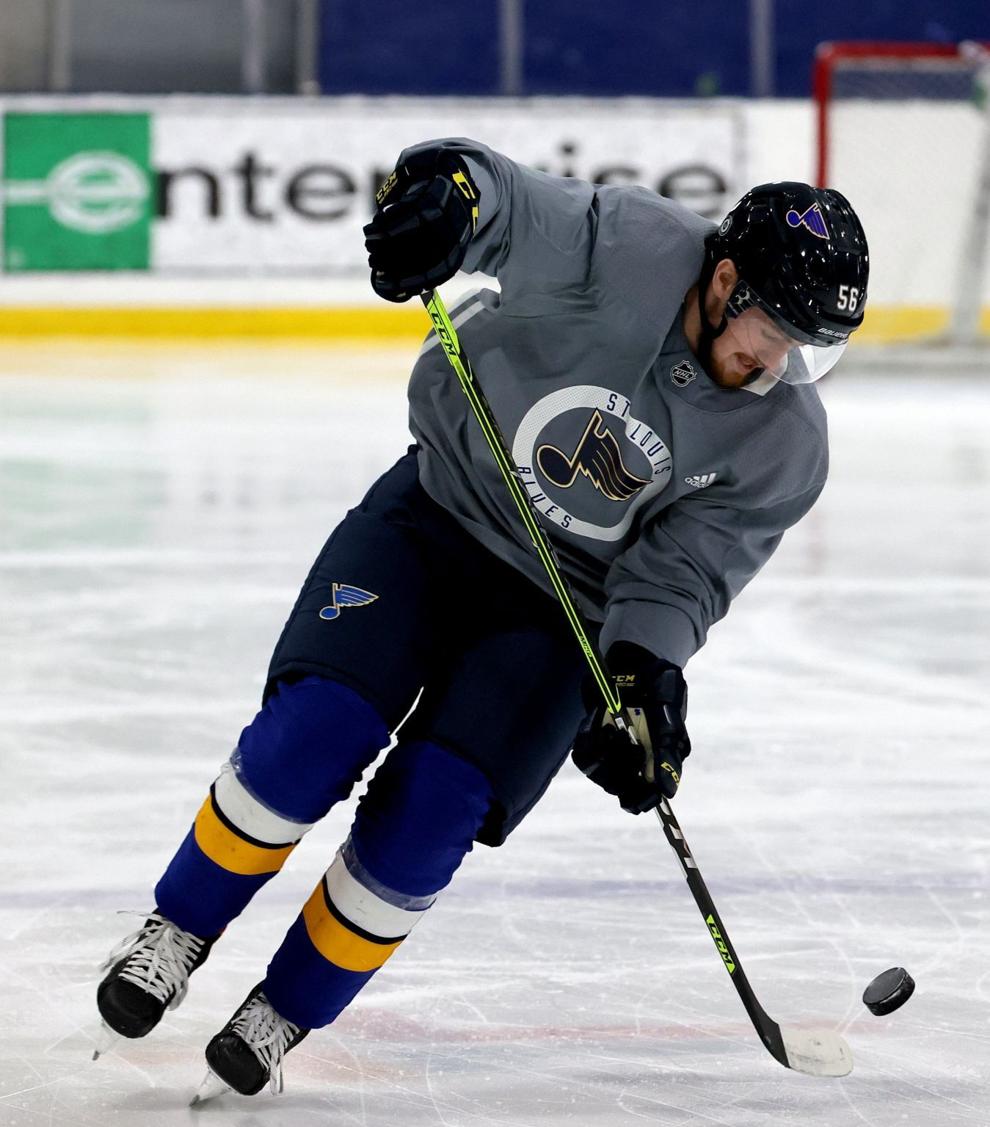 St. Louis Blues rookie minicamp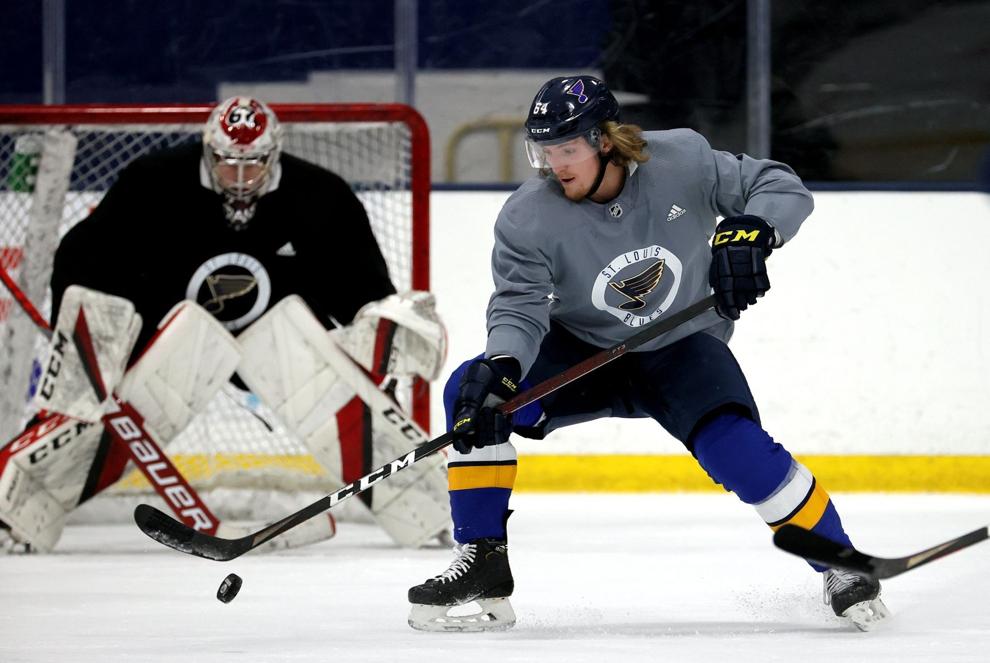 St. Louis Blues rookie minicamp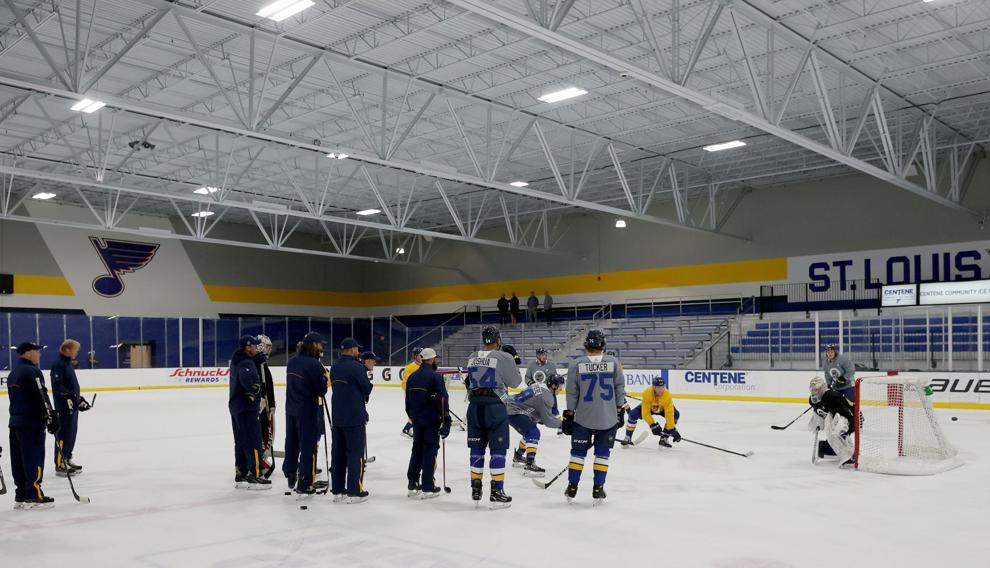 St. Louis Blues rookie minicamp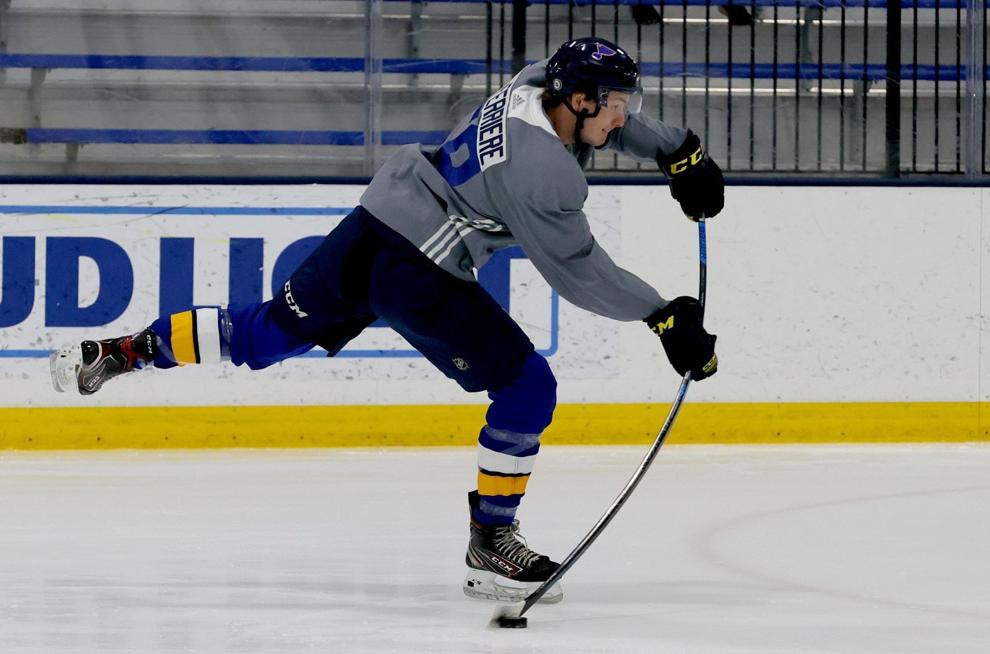 St. Louis Blues rookie minicamp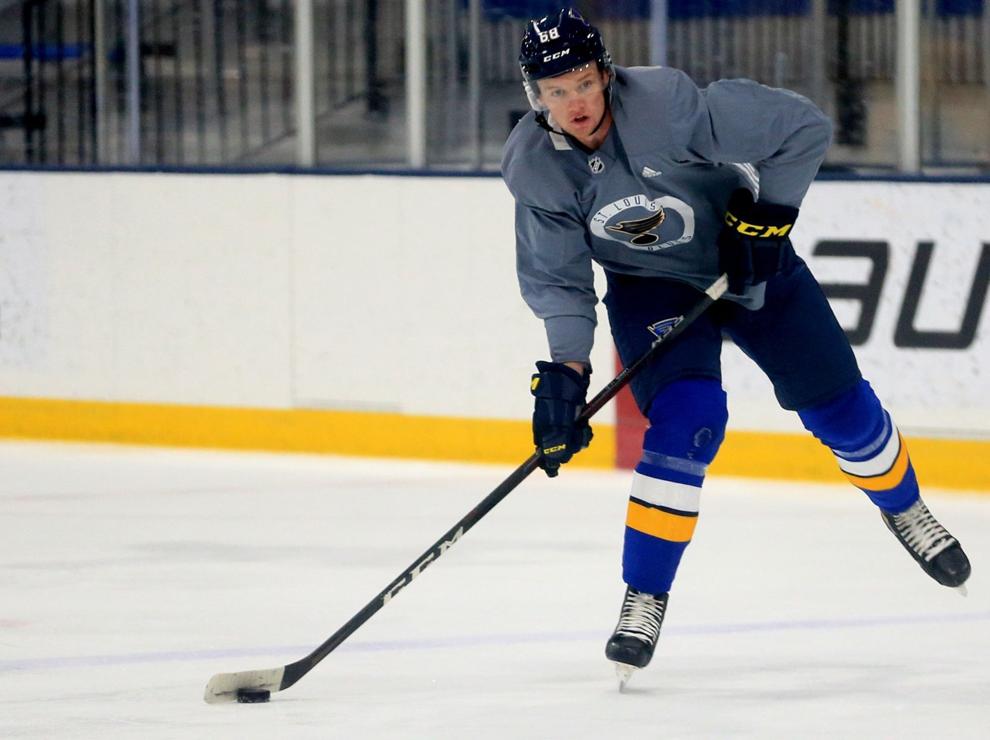 St. Louis Blues rookie minicamp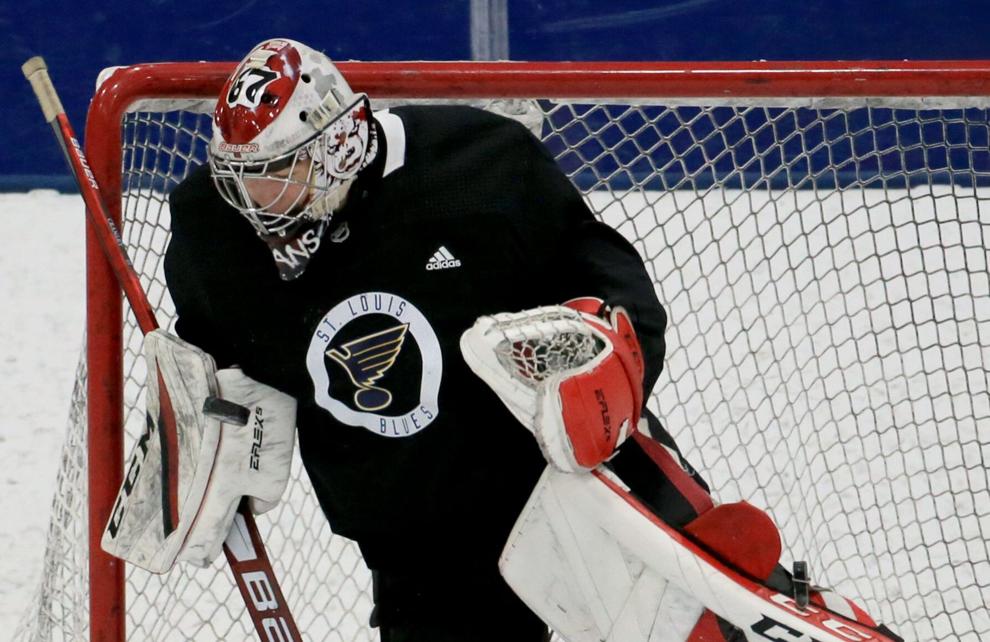 St. Louis Blues rookie minicamp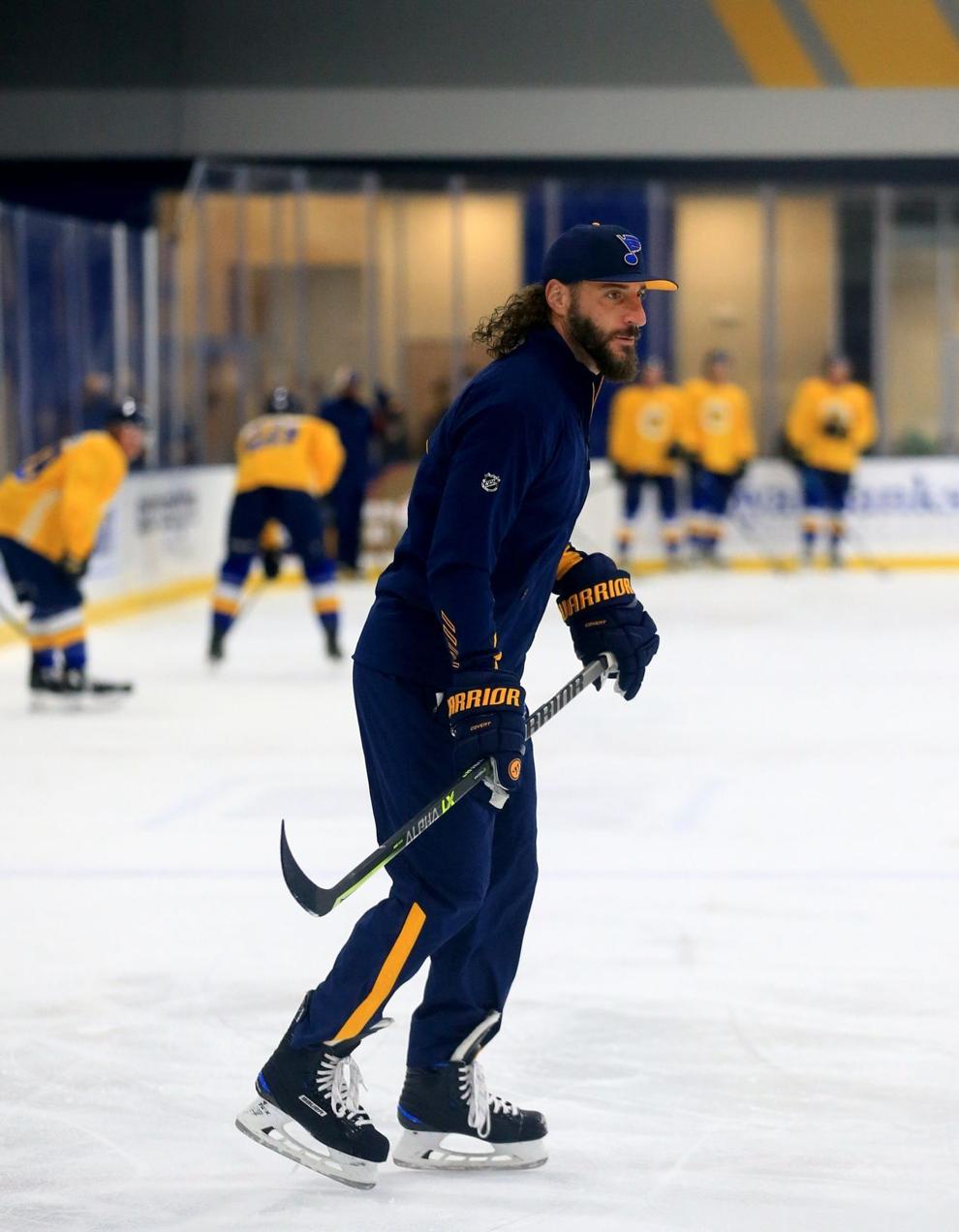 St. Louis Blues rookie minicamp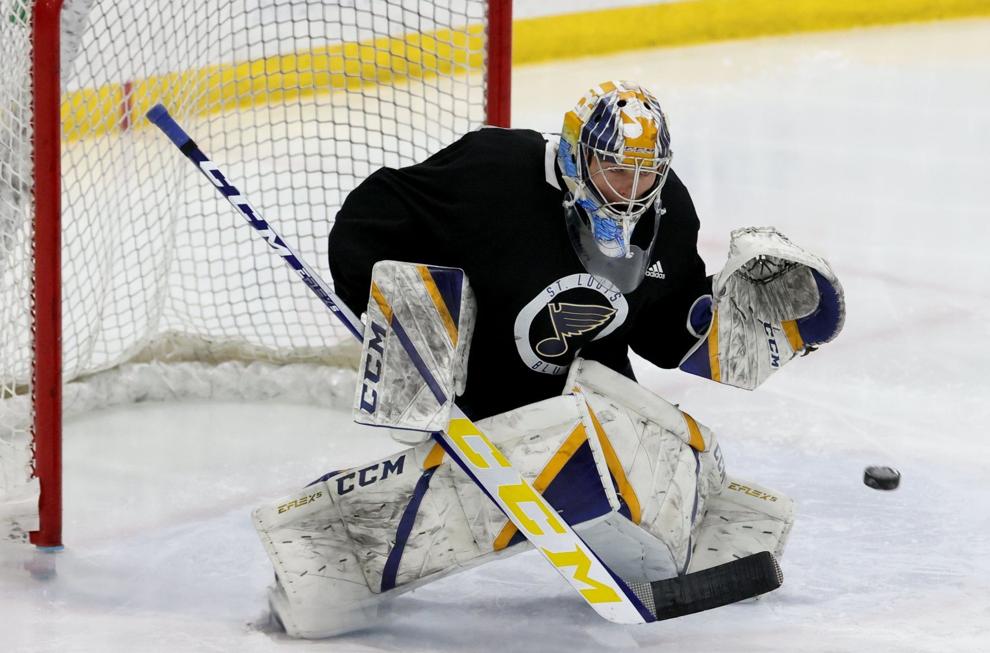 St. Louis Blues rookie minicamp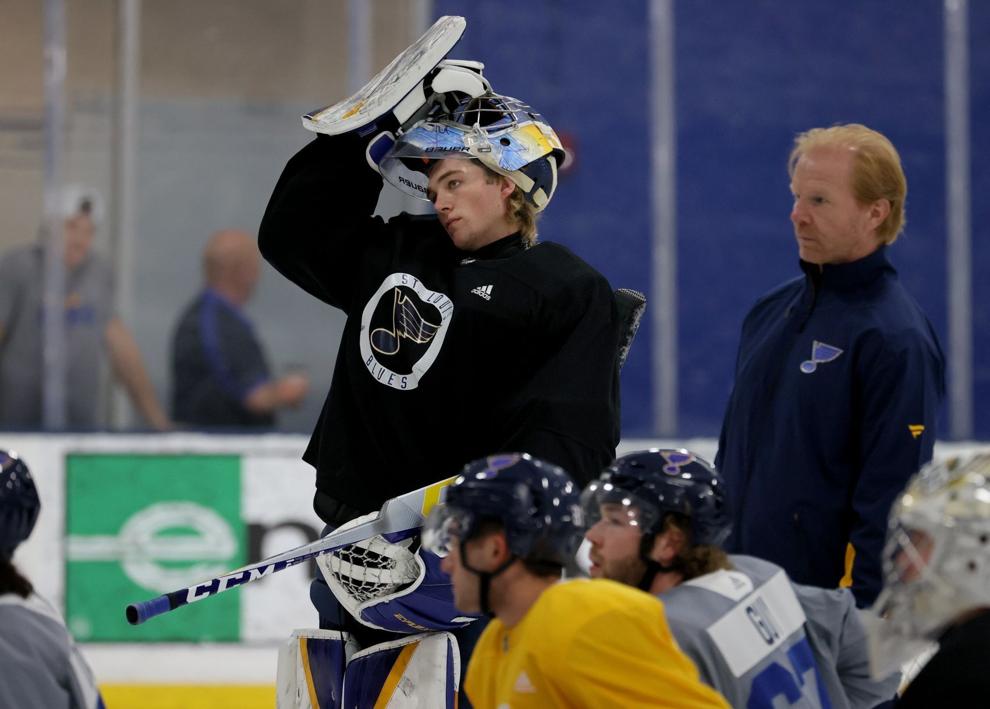 St. Louis Blues rookie minicamp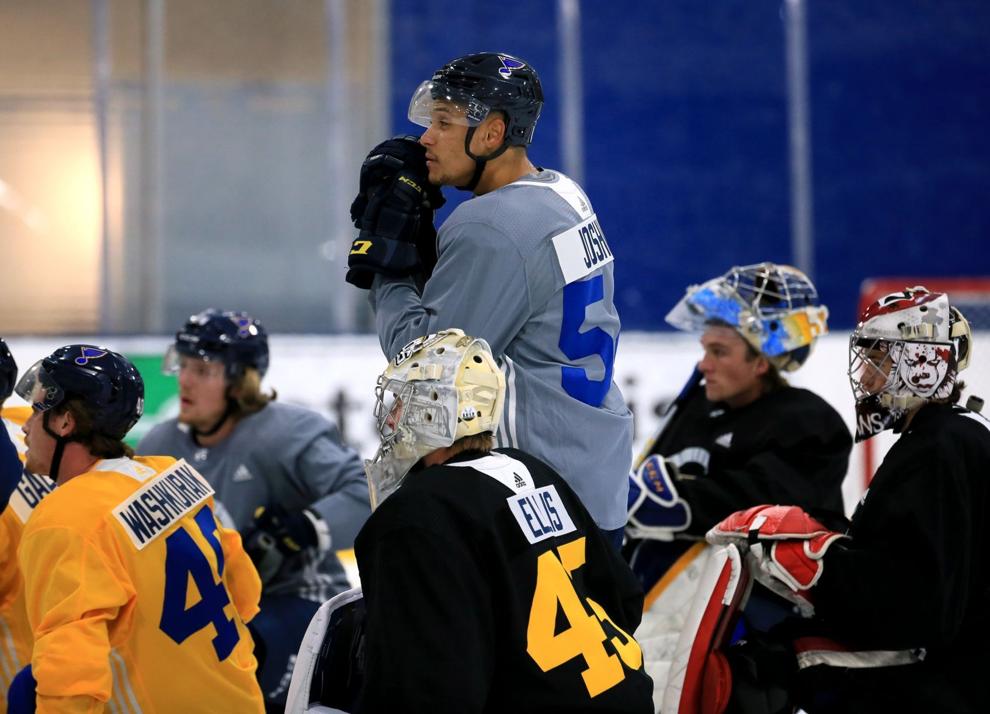 St. Louis Blues rookie minicamp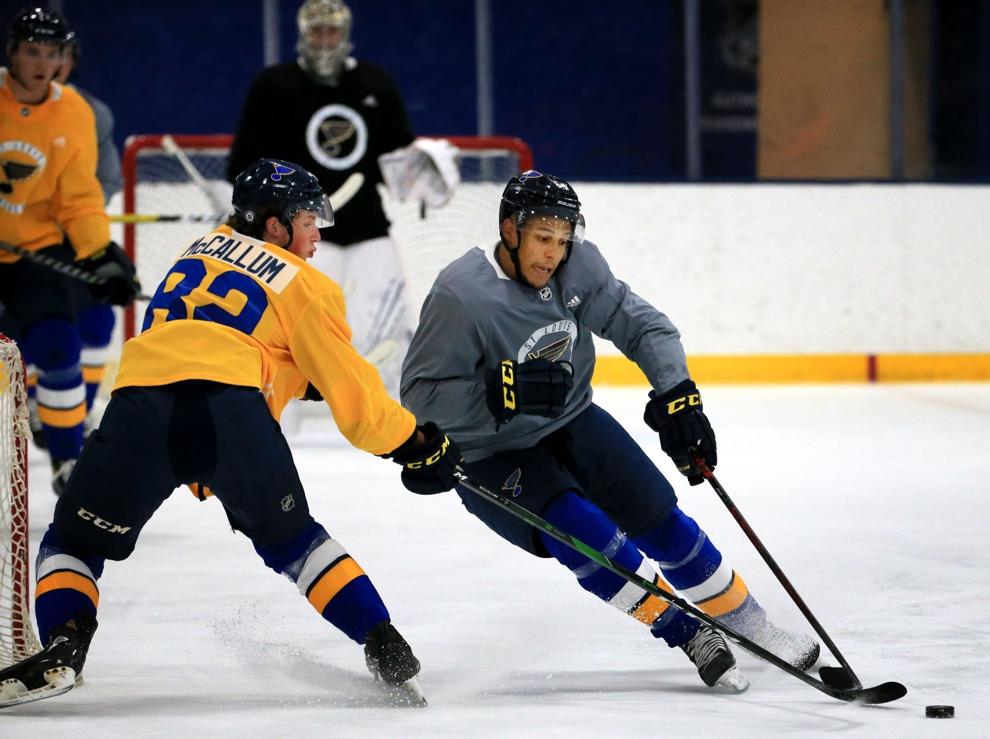 St. Louis Blues rookie minicamp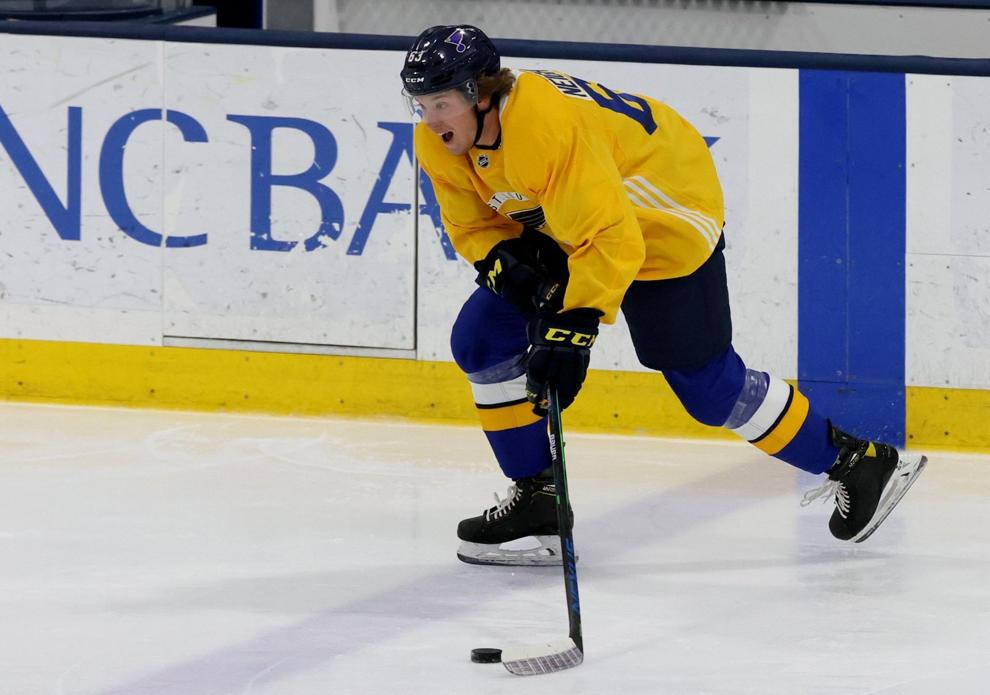 St. Louis Blues rookie minicamp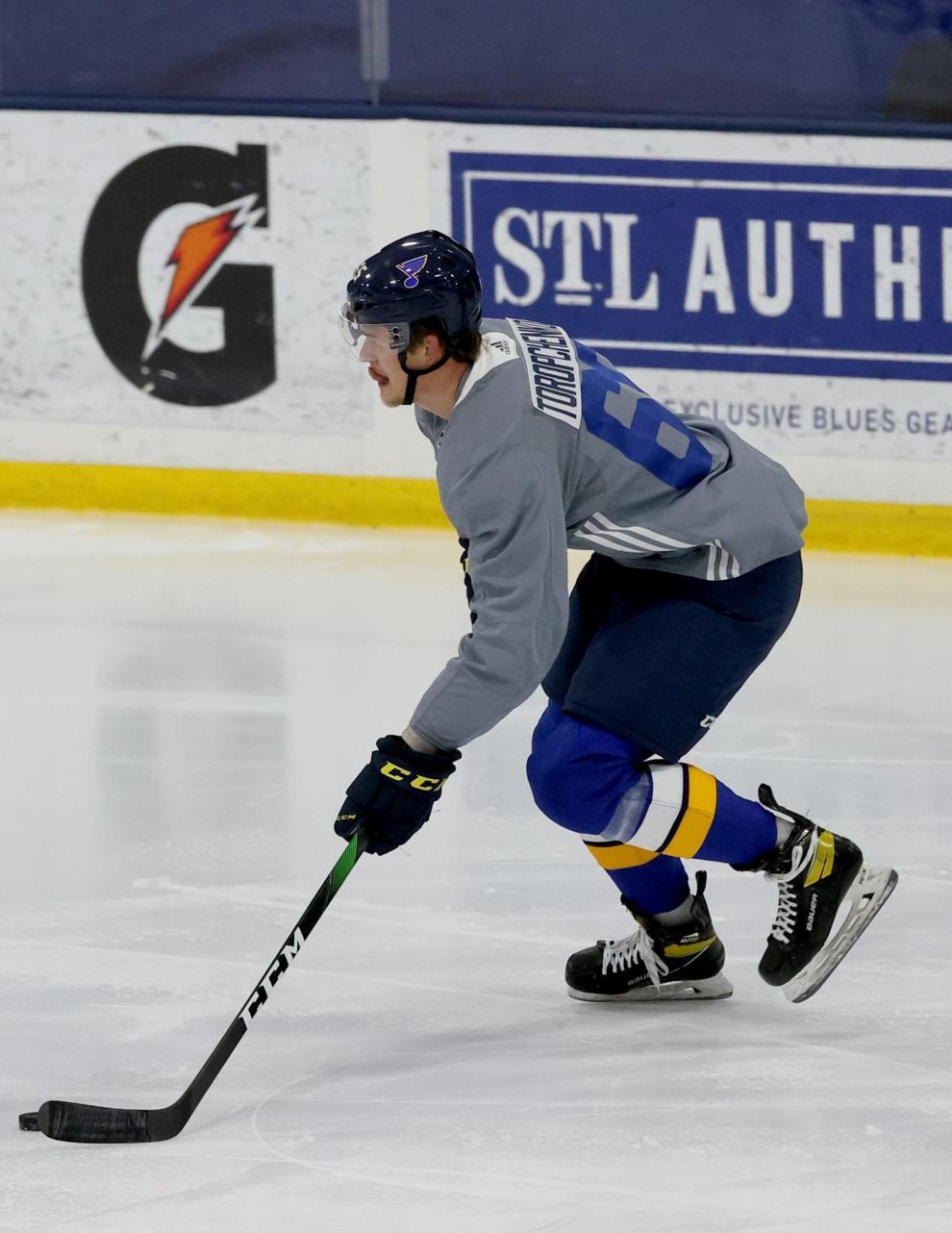 St. Louis Blues rookie minicamp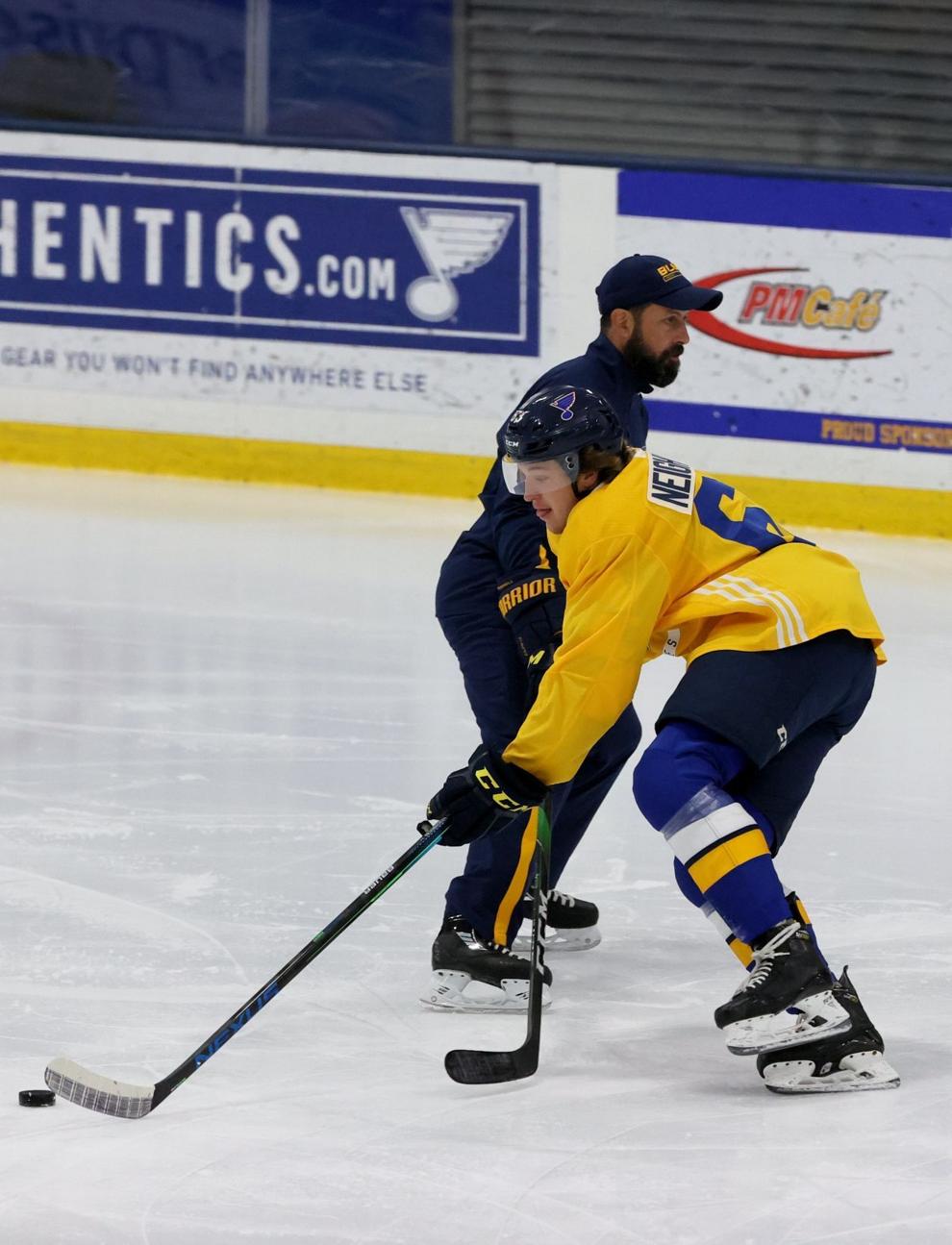 St. Louis Blues rookie minicamp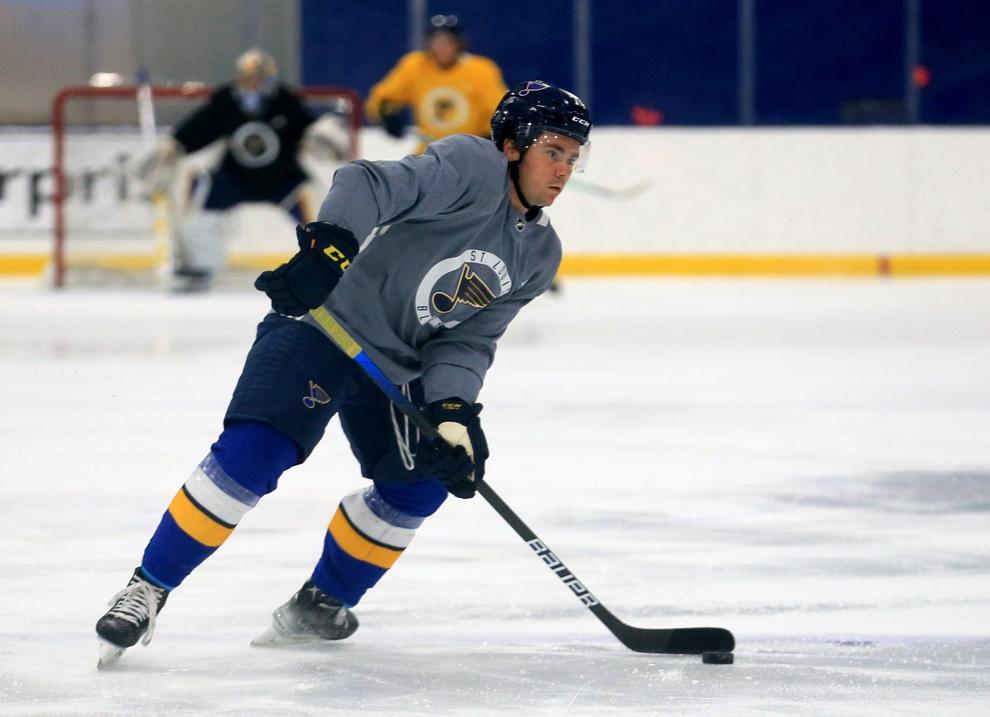 St. Louis Blues rookie minicamp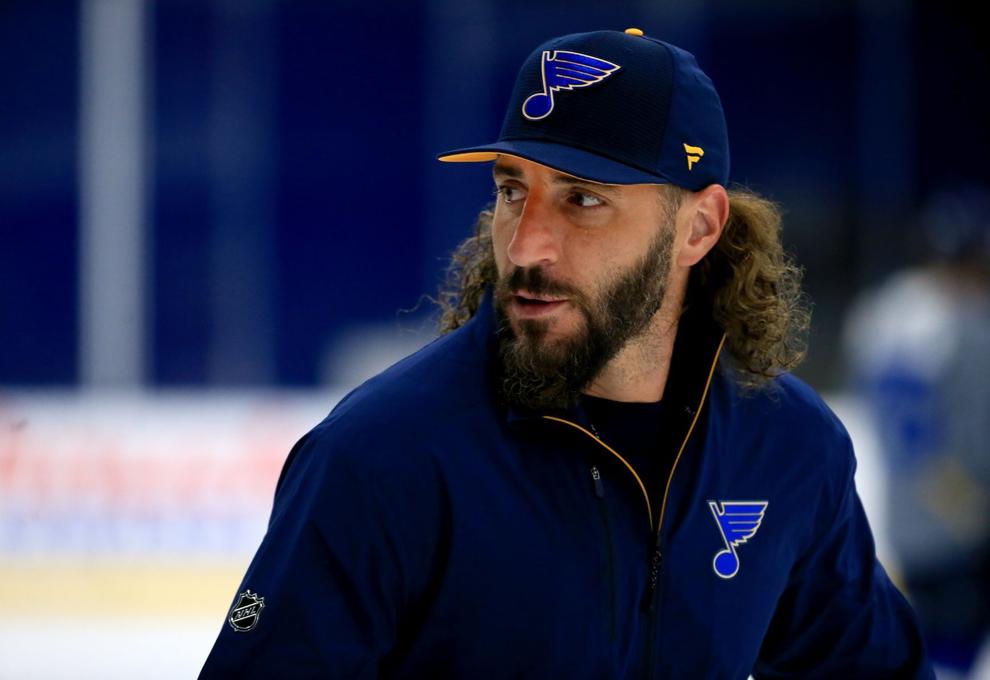 St. Louis Blues rookie minicamp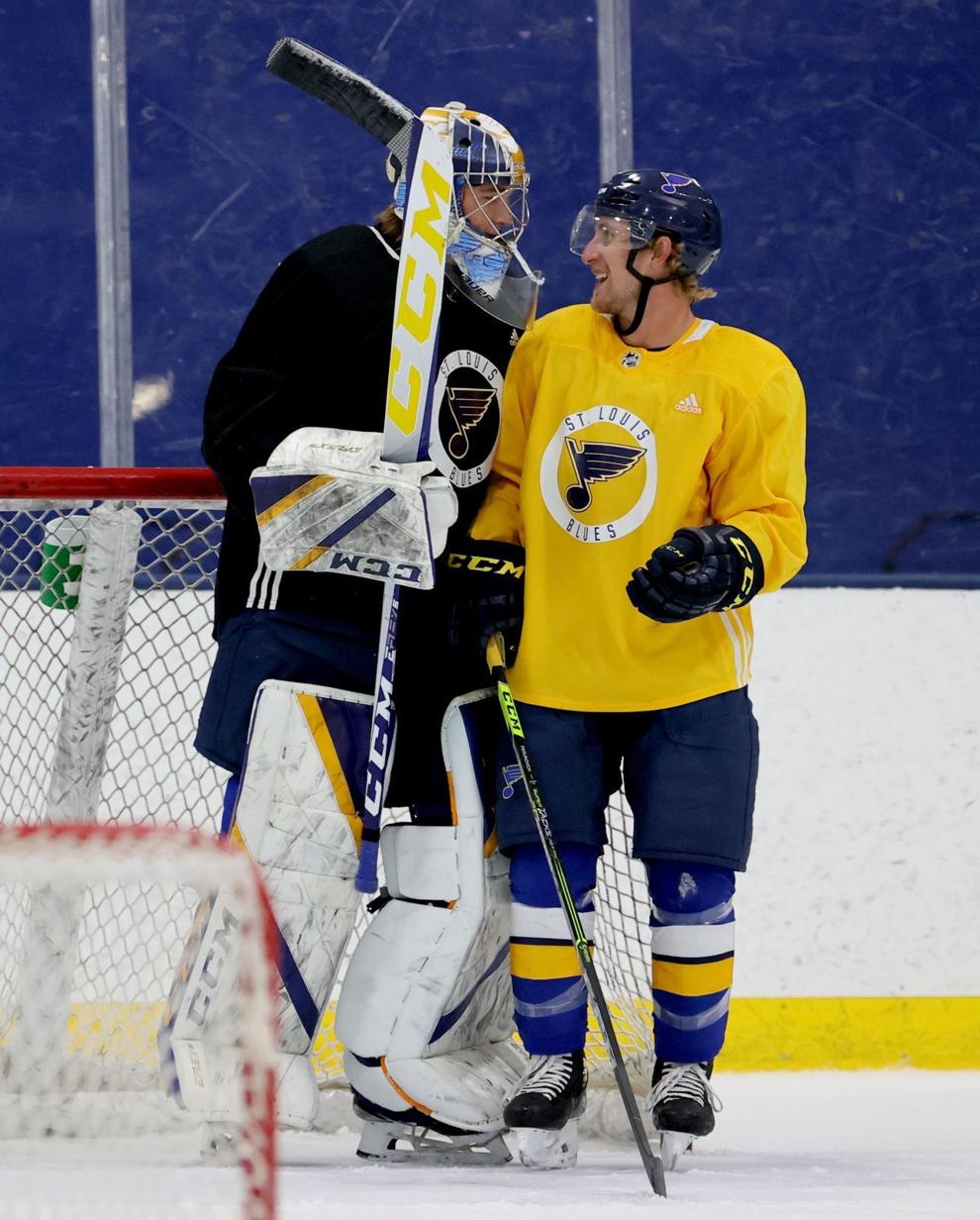 St. Louis Blues rookie minicamp