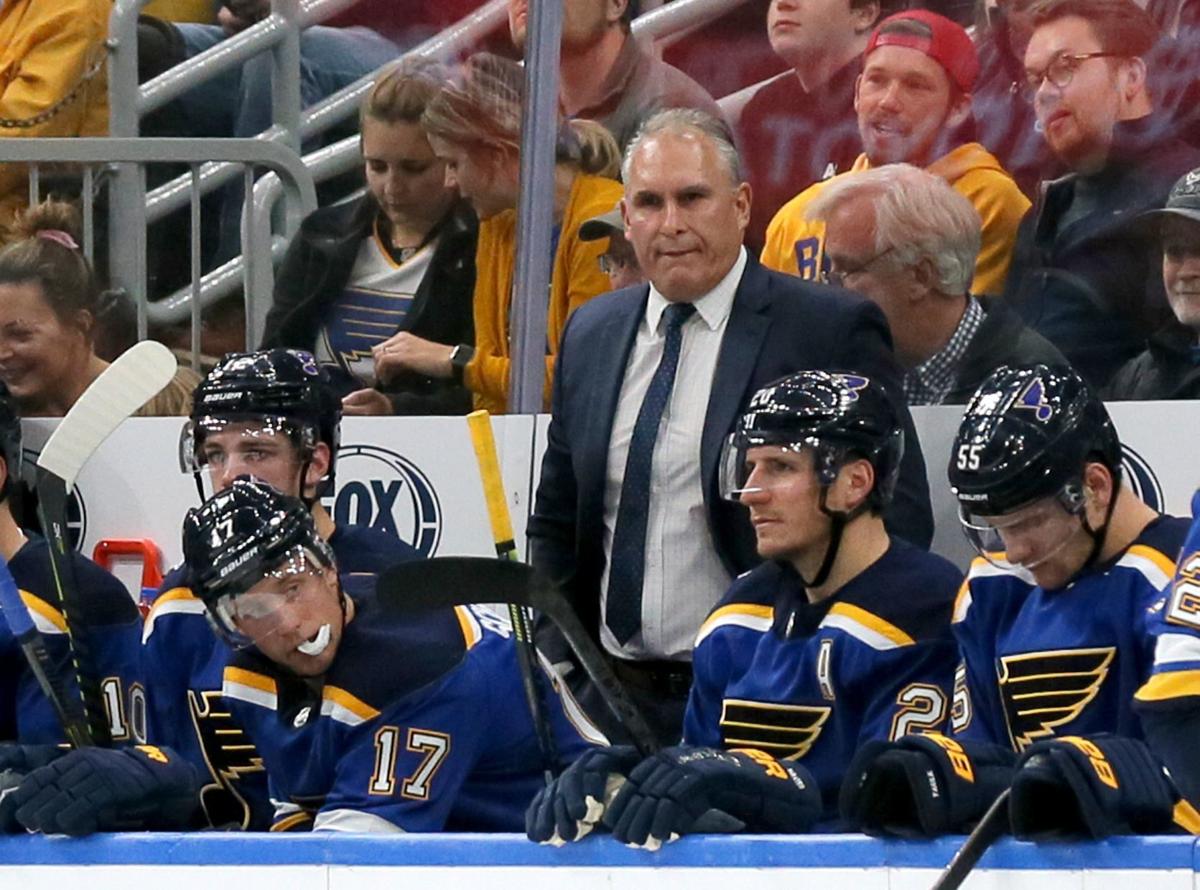 One year later, Craig Berube hasn't strayed from the message or his method. It's simple and direct — just like the style of hockey he wants the Blues to play.
Success and the Stanley Cup haven't gone to his head. The Blues still are winning. Even with a recent mini-dip — 0-1-2 in their last three games — the Blues (12-4-5) have the best record in the Western Conference and only Washington (15-3-4) has more points in the National Hockey League.
He is demanding, but at the same time doesn't ask much.
"He's a pretty simple guy, and I think you guys all know that," Blues defenseman Vince Dunn said. "He doesn't complicate things. He's not sending mixed messages. Basically it's a very minimum of things he's asking from us.
"He wants us to work hard, he wants us to play as a team. He wants us to care about each other and just work for each other. I think when we do all those things, the skill and everything else takes over and that's what makes a team."
The approach works. After all, you don't win the Stanley Cup by accident. And judging by the Blues' start this season, it still works.
When the Blues play Tampa Bay on Tuesday — Nov. 19 — it will be one year to the day that Berube was elevated from associate coach to replace Mike Yeo as head coach of the Blues.
They fell to 7-9-3 on Nov. 19, 2018, with a 2-0 defeat at the hands of the Los Angeles Kings. About 1½ hours after that game, the Blues announced that Yeo was out and Berube would be interim coach.
"We were in a bad spot," Berube recalled last month. "That's basically what I remember. That's it. It wasn't good for anybody. ... I really felt for Mike Yeo at the time because it was all of us. Not just him. I didn't think about how to fix the team until the next day."
It was no quick fix. Dunn, who goes back with Berube to his days coaching the Chicago Wolves in the American Hockey League, remembers it all too well.
"It was really bad," Dunn said. "It was even bad when 'Chief' took over for the first week. It wasn't like we fired Mike and the next day it was all glory."
Actually it was more like a month, during a pre-Christmas trip through western Canada, that many Blues felt like they began to turn the corner.
"Looking back to last year, we can say we just came in with good hopes and didn't really put the work in," Dunn said. "But I think as a whole we weren't playing as a team and holding each other accountable. That snowball effect and negativity kept kind of rolling over to each game."
Berube demanded accountability, preached the team game. And eventually, the negativity stopped rolling and the wins started coming.
"He's an honest guy," general manager Doug Armstrong said. "He speaks from the heart. He doesn't waste a lot of words. I think he's accountable to himself and accountable to the team as a whole. And I think he requires each individual to be accountable to the team as a whole also."
Making demands
Berube doesn't throw a lot at the players. As Dunn said, it's not like he's throwing three new plays at them every game. That doesn't mean it's a picnic playing for the man.
"He's been hard on us," captain Alex Pietrangelo said. "He demands a lot from all of us and I think that's made us a better team. I think that's made us better players. I think that's why we had success in the second half of the year last year.
"Saying that, he's got a good relationship with especially the leadership group. Where if we think sometimes it's time (for him) to listen to us and take the foot off the gas a bit he'll do that. So he's got a good balance of pushing the right buttons."
Berube has been especially cognizant of the need to conserve energy for a team whose championship season went all the way to mid-June, and correspondingly, whose offseason was a couple of months shorter than most.
So there have been optional practice days instead of full practice days, and days off instead of optional ones. This is a long haul, and the Blues' heavy, forechecking, grinding style demands a lot of energy. You can't finesse it.
"He has a worker-like mindset," goalie Jake Allen said. "Sort of the way we play, it's sort of the way he approaches his coaching style."
If the team has a bad night, and there have been scant few of them so far this season, there are no "bag" skates or punishment practices. Berube's custom after a loss is to not address the team immediately when emotions could be running high. He waits until the next day.
"I think we're big enough boys and experienced enough hockey players to know what we did wrong," Allen said. "I don't think we really need a whole lot of dissecting immediately after the game. It's more or less the next day we'll approach the day with some video and what we can do better.
"Everyone has a few deep breaths and moves on."
Honest evaluations
No matter what, you always know where you stand with Berube. The words might be brief, but when things aren't going well they're not sugar-coated.
"I've known him for four years, so he's always been honest with me, and that's how I like it," said Sammy Blais, who also played for Berube with the Wolves. "I think for us young guys to know the truth, it gets us better."
Even if the critique might sting a little?
"I mean, it's part of hockey," Blais said. "It's not always pretty. If you do something wrong he's going to tell you. If you do something good he's going to tell you."
So far, the good has far outweighed the bad. Since Berube took over one year ago, the Blues are 50-23-11 for 111 points in 84 games — or two more games than the equivalent of one full regular season. That's the fourth-most wins in the NHL since then, and third-most points.
Most importantly, Berube and the Blues have the only Cup that's been awarded in that time.
Berube named Blues' interim head coach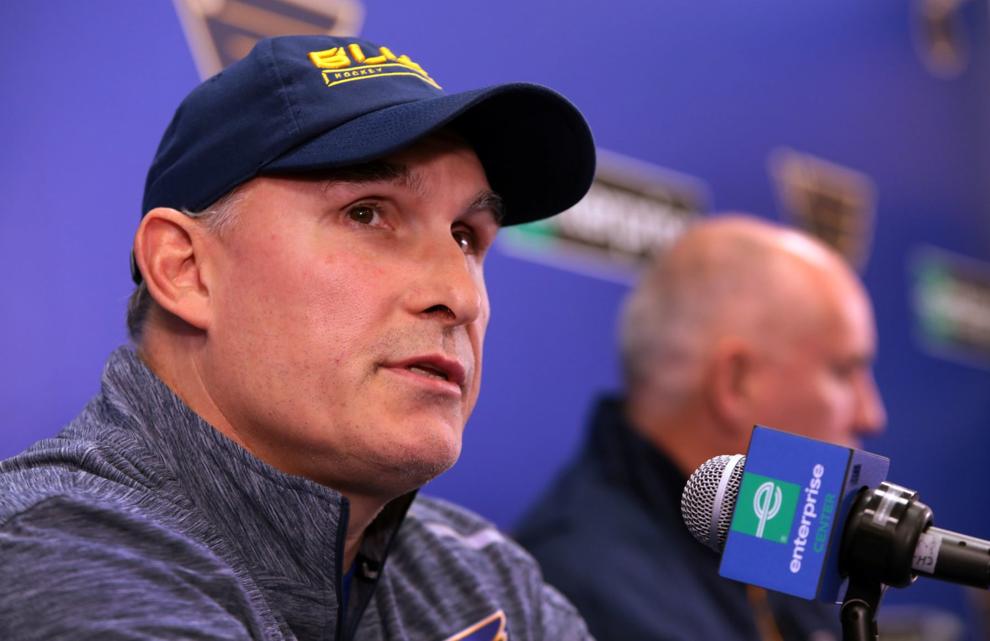 Berube named Blues' interim head coach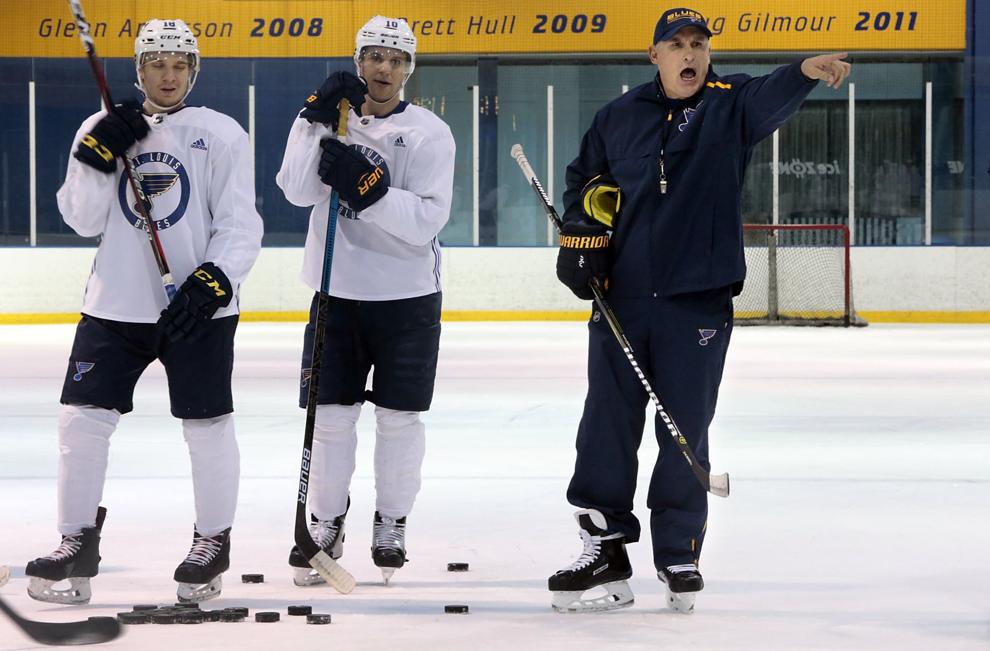 Berube named Blues' interim head coach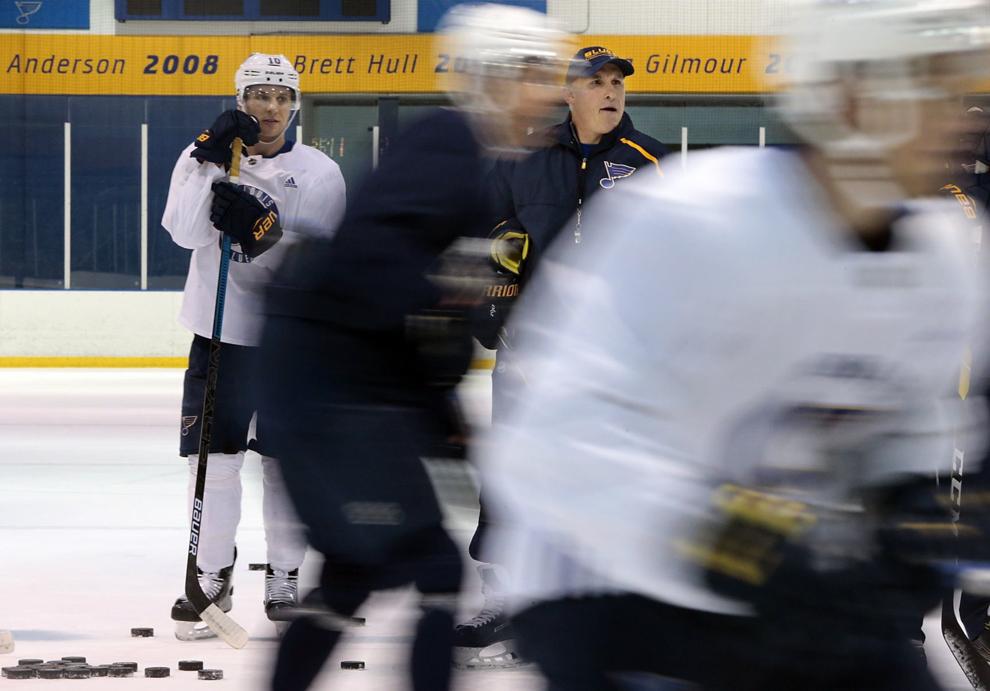 Berube named Blues' interim head coach
Berube named Blues' interim head coach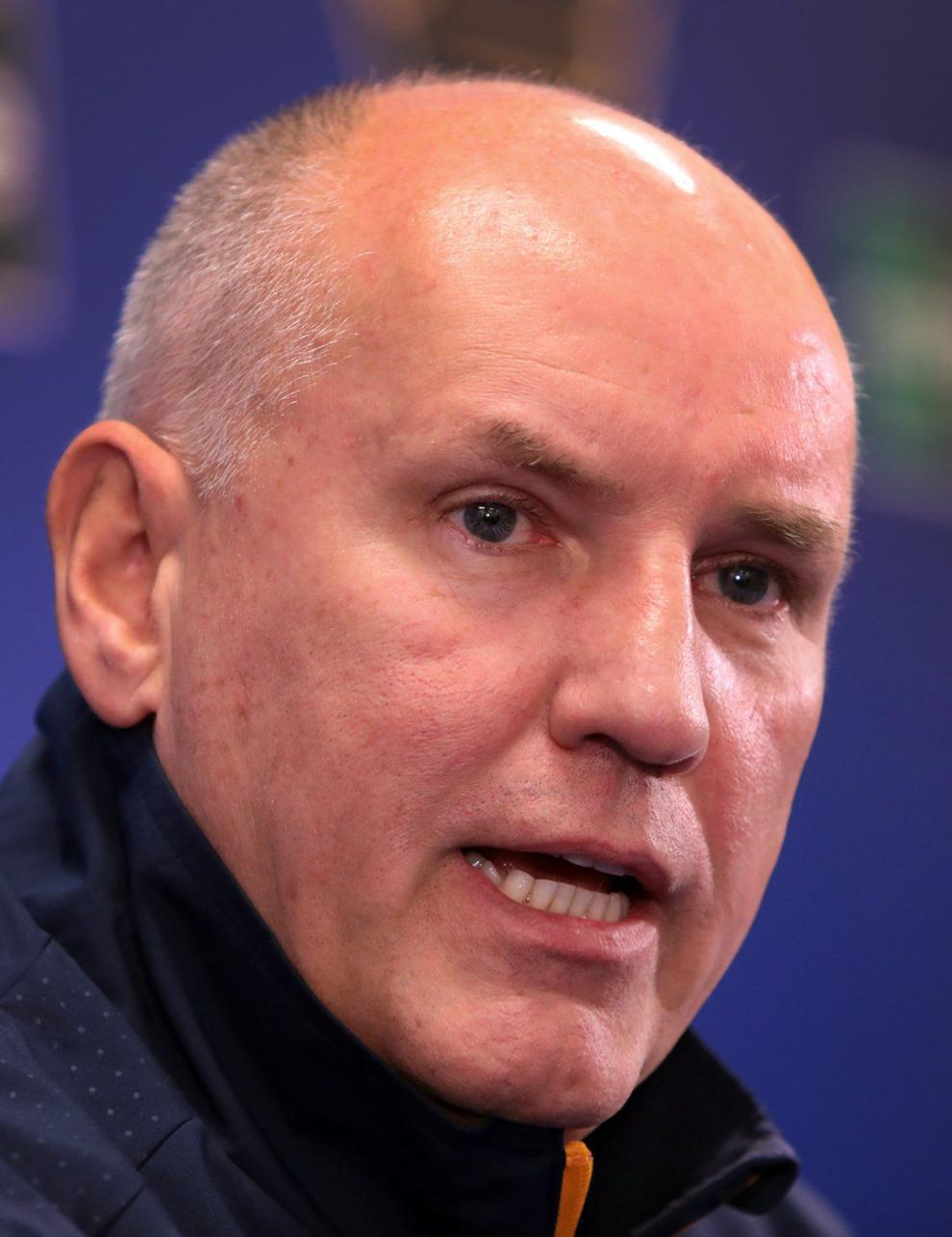 Berube named Blues' interim head coach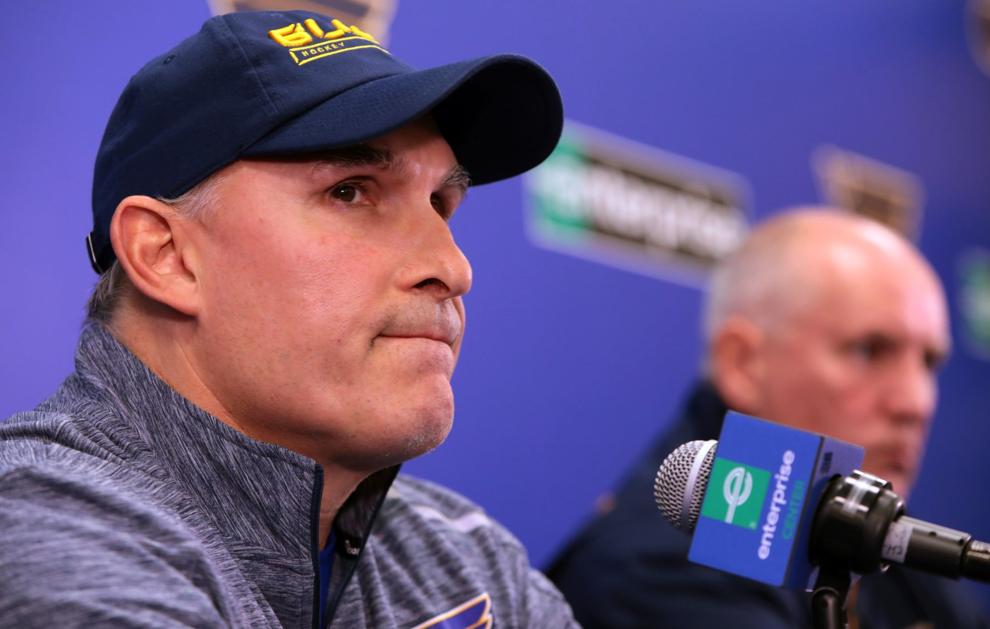 Berube named Blues' interim head coach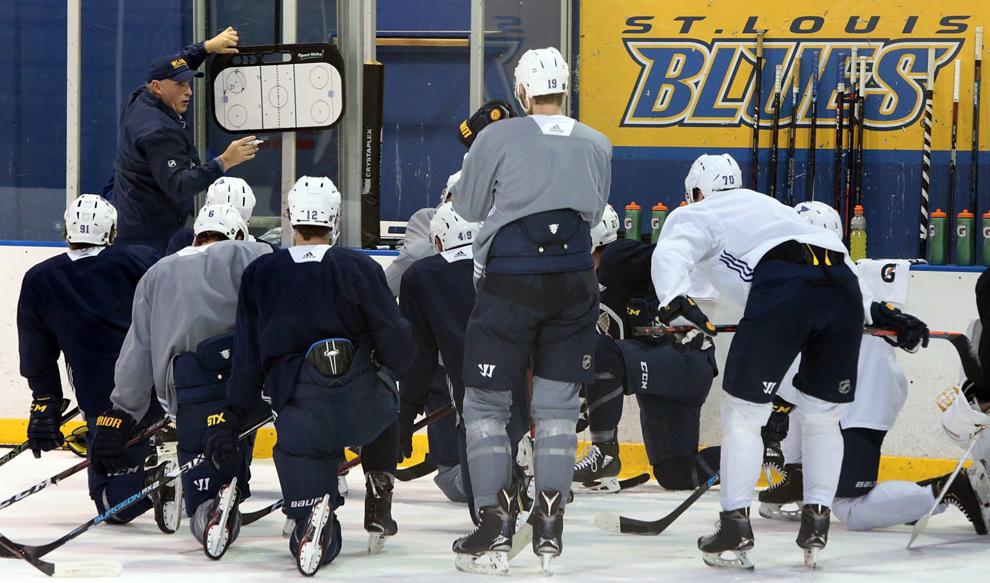 Berube named Blues' interim head coach
Berube named Blues' interim head coach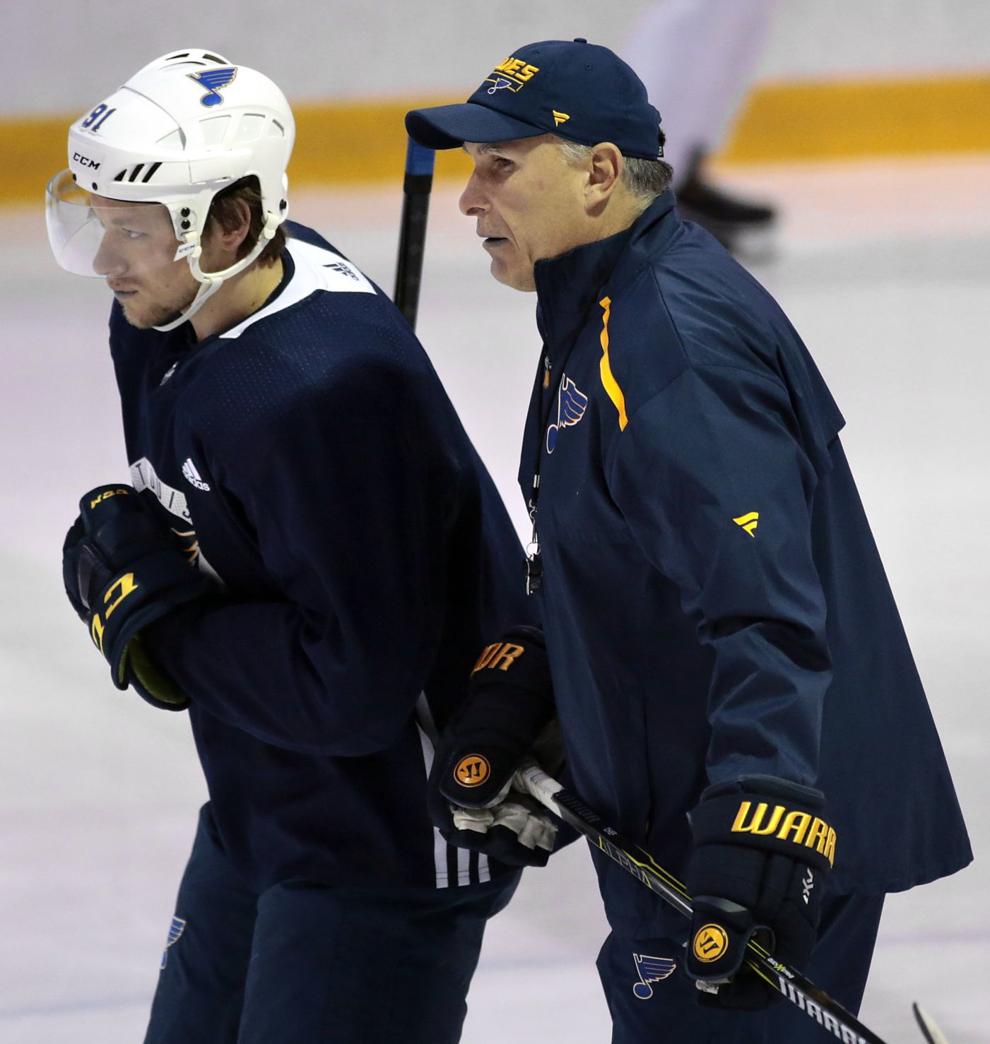 Berube named Blues' interim head coach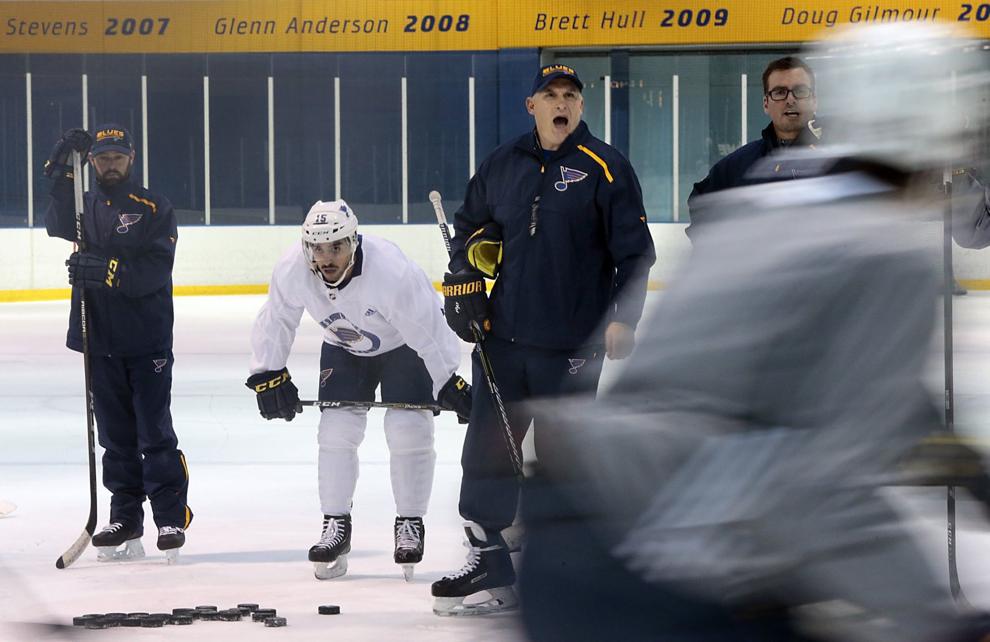 Berube named Blues' interim head coach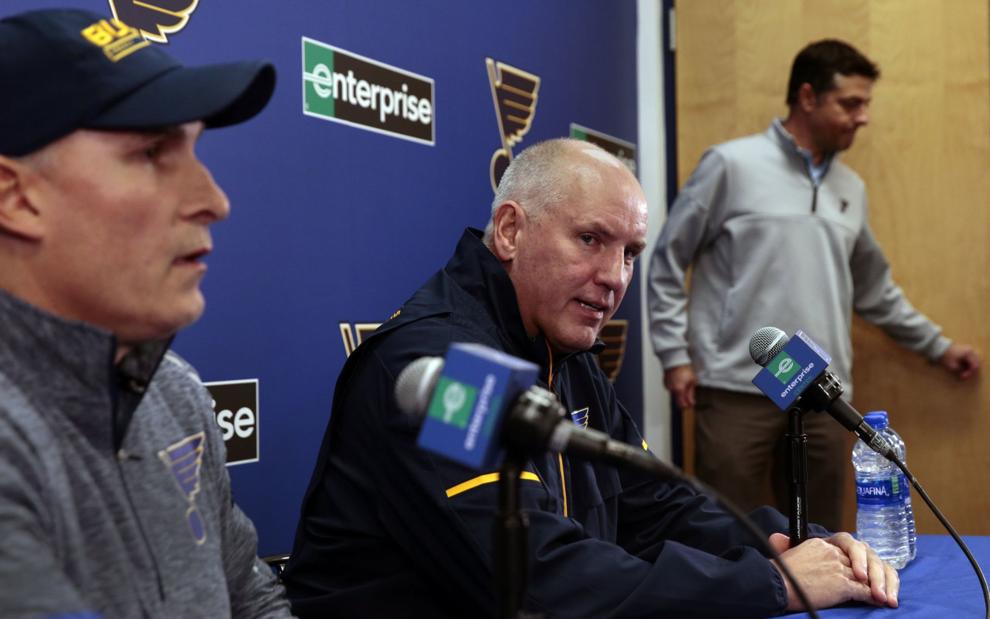 Berube named Blues' interim head coach