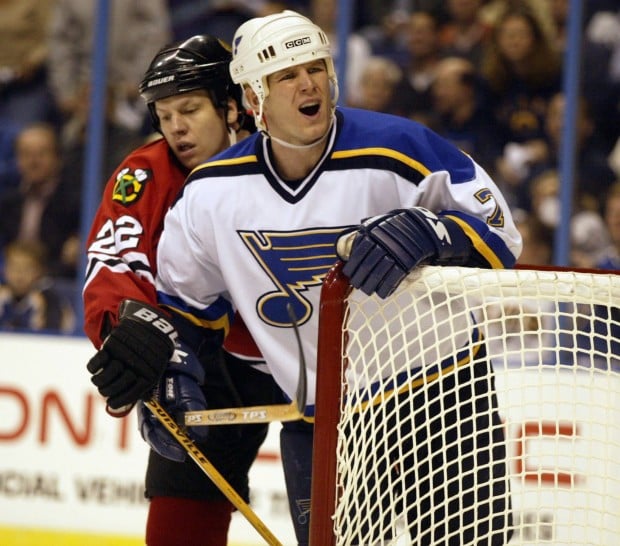 Former Blues forward Keith Tkachuk, one of four American-born players to score 500 goals in the NHL, will be inducted into the U.S. Hockey Hall of Fame tonight in Chicago.
Tkachuk, who spent nine seasons with the Blues, will be enshrined in a class that also features former NHL players Chris Chelios and Gary Suter, broadcaster Mike "Doc" Emrick and Philadelphia Flyers owner Ed Snider.
"I get pretty nervous looking at the guys next to me," Tkachuk said Sunday from Chicago. "... I'm just blessed. I have a lot of people around me that helped me along the way."
Tkachuk retired from the NHL in 2010 with 538 goals, including 208 with Blues, fifth in franchise history. The Boston native is in a class with Joe Mullen, Mike Modano and Jeremy Roenick as the only American-born players to reach 500 goals. He had a career-high and NHL-leading 52 goals with Phoenix in 1996-97, the first time an American-born player led the league in goals.
Tkachuk represented USA Hockey eight times in his career, participating in four Olympics and winning a silver medal in 2002. He also was a member of the U.S. team that won the 1996 World Cup of Hockey.
Tkachuk won't be eligible for the Hockey Hall of Fame in Toronto until 2015.
The latest STL Blues hockey news, NHL headlines, scores, standings and rosters.