It took a village to bring the Stanley Cup to St. Louis for the first time in Blues history. And be it the Stanley Cup Final against Boston or the entire gauntlet of four series and 26 games, just about everyone who played in the postseason had his moment in the sun.
When Zach Sanford scored the final goal in Wednesday's 4-1 Game 7 victory over the Bruins, it meant 20 of the Blues' 21 skaters who appeared in the playoffs scored at least one goal. Ten of those 20 scored at least three goals, headed by Jaden Schwartz (12) and Vladimir Tarasenko (11).
Ryan O'Reilly took home the Conn Smythe Trophy as playoffs MVP with a franchise-record 23 points in a single postseason on eight goals and 15 assists.
Pat Maroon had the double-overtime game-winner to clinch the Dallas series. Robert Thomas was one of the best Blues on the ice in that Stars series before being slowed and then sidelined by a wrist injury.
David Perron, Tyler Bozak, Brayden Schenn and Oskar Sundqvist all had their moments. Alex Pietrangelo, Colton Parayko, Robert Bortuzzo, Carl "Boom-Boom" Gunnarsson . . . and on down the line on the roster.
Obviously, Conn Smythe runner-up Jordan Binnington deserves much of the credit in goal.
"You're an absolute savage," Parayko told Binnington as he handed him the Cup following Wednesday's victory.
The Blues wouldn't be here without him or the defense they played in front of him.
"You have Binner come in and he brings this confidence and excitement, and wins games by himself," O'Reilly said.
Binnington became the first rookie in NHL history to earn each of his team's 16 wins en route to the Cup
He was lights out on the road, with a 10-3 record, 2.17 goals-against average and a .925 save percentage. The 10 road wins in a single postseason tied the NHL record for any goaltender.
And he was the bounce-back king, with an 8-2 record, 1.78 goals-against and .937 save percentage following a loss. That tied the NHL record for most wins following a loss in a single postseason.
He was at his best in the first period Wednesday, fighting off an extended Boston push until the Blues got their skates under them.
"I think Binner really set the tone for us early," Bozak said. "They came out really hard. They got a lot of good scoring chances. And he shut the door. He made incredible saves and gave us that confidence that he was dialed in, like he was all year."
But in looking at all the contributions against Boston, don't overlook the Blues' dominance in 5-on-5 play. And as part of that 5-on-5 dominance, don't forget the Blues' work in shutting down Boston's top line of Brad Marchand-Patrice Bergeron-David Pastrnak.
They're known as the "Perfection Line" in Boston — and for good reason. During the regular season, they combined for 106 goals and 154 assists. In the Blues series, a better moniker would've been the "Far From Perfect Line."
During the seven-game series, the trio combined for one goal and one assist in 5-on-5 play. That's all.
Up front, the Blues' fourth line of Ivan Barbashev-Oskar Sundqvist-Alexander Steen did a lot of the heavy lifting in smothering the Bergeron line. But the contributions of defensemen Parayko and Jay Bouwmeester were just as key.
Earlier in the playoffs, coach Craig Berube said getting through the rangy, long-armed defensive pair is like driving your vehicle through a car wash. The stick work of Bouwmeester and Parayko is all over you, like those rotating brushes in a car wash.
Bouwmeester and Parayko logged heavy minutes throughout the playoffs, shadowing the opponents' top line much of the time. It was 28 minutes 34 seconds for Bouwmeester and 27:37 for Parayko in Game 7 against Boston.
"We were kind of tasked with that right from the Winnipeg series," Bouwmeester said. "We played a really good line that series: Blake Wheeler and (Mark) Scheifele and Kyle Connor. I think we took some confidence from that.
"Everyone needs to play different roles, and that's the role we were given. And I'm so glad for (Parayko) that people get to see what an outstanding player he is. I'm an old fart and I've been doing this for a long time. But he's got such a bright future, and this experience for a young guy like that is just invaluable."
The Blues were so good against the Bergeron line and so good in 5-on-5 play that it canceled out a poor showing on special teams. The Blues were 1 for 18 on the power play, while Boston was 7 for 22.
Throw in a shorthanded goal by Boston's Brando Carlo in Game 4 and the Blues were outscored by seven goals (8-1) on special teams. It was as if they were spotting Boston a one-goal lead in each game.
The Blues negated that with a 16-11 edge in 5-on-5 play. Without their potent power play on the ice, the Bruins were pedestrian offensively. In Game 7, referees Gord Dwyer and Chris Rooney swallowed their whistles, which worked to the Blues' advantage.
Only one penalty was called all night, a delay of game when Parayko flipped a clearing attempt over the glass.
But you ask the Blues and there was no doubt about them bouncing back in Game 7 — on the road — even when most media observers thought the series would go Boston's way after a 5-1 Game 6 victory Sunday in St. Louis.
"We were a confident group throughout the whole playoffs," Sundqvist said. "We trusted in Binnington, we knew he was gonna bounce back, too, and he was unreal (Wednesday). I think our defense was really good, and defense wins championships."
Defense and contributions from everywhere.
Stanley Cup in St. Louis after Blues win championship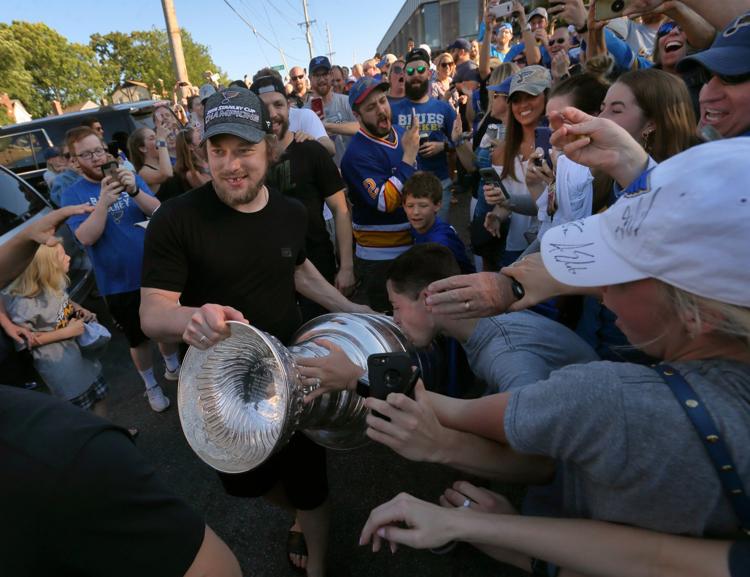 Stanley Cup in St. Louis after Blues win championship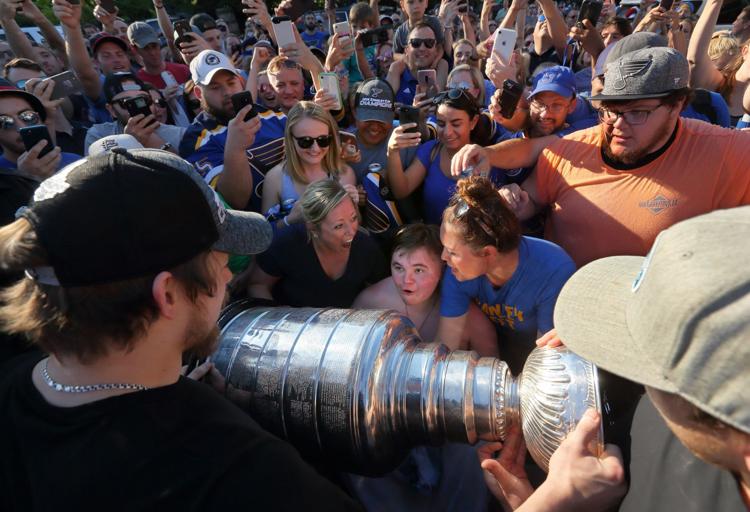 Stanley Cup in St. Louis after Blues win championship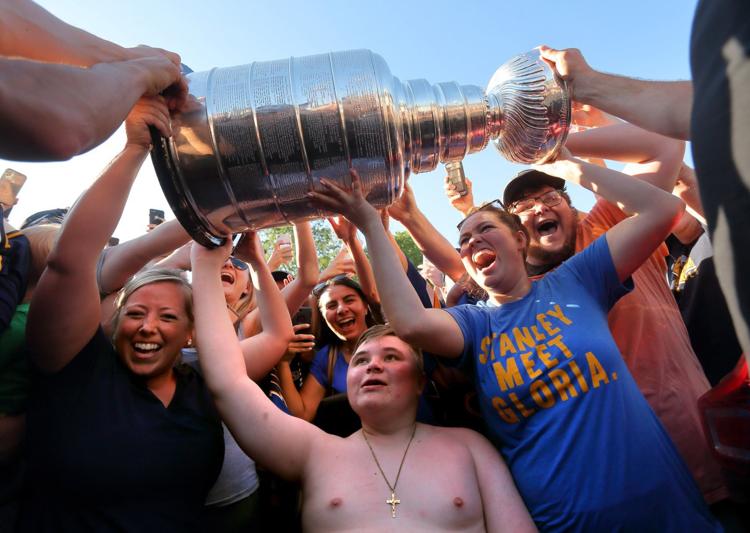 Blues celebrate at O.B. Clark's as fans celebrate with them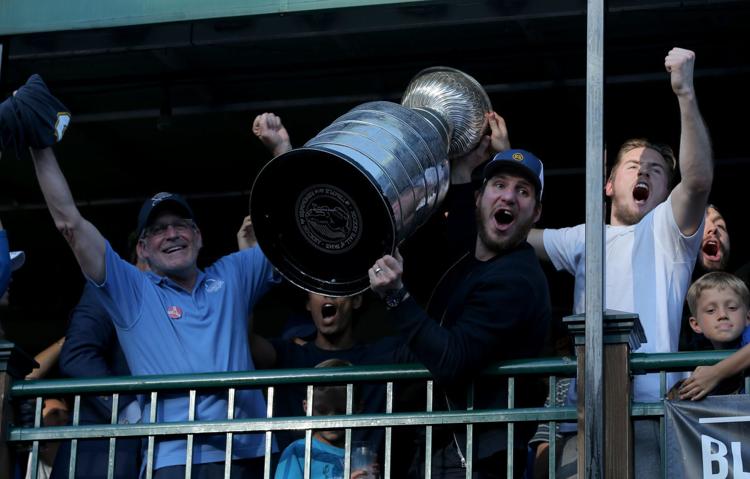 Blues celebrate at O.B. Clark's as fans celebrate with them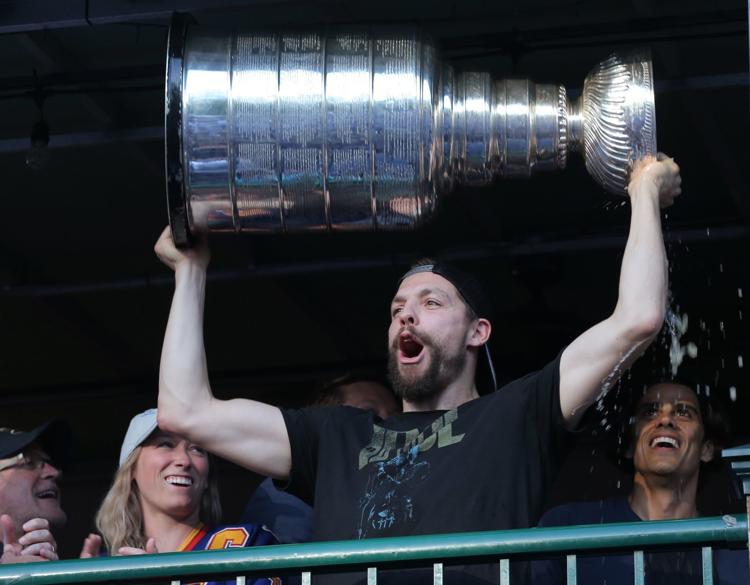 Blues celebrate at O.B. Clark's as fans celebrate with them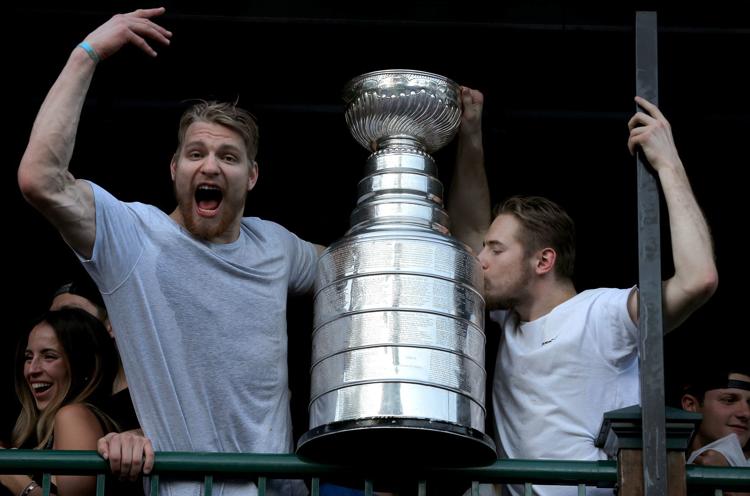 Blues celebrate at O.B. Clark's as fans celebrate with them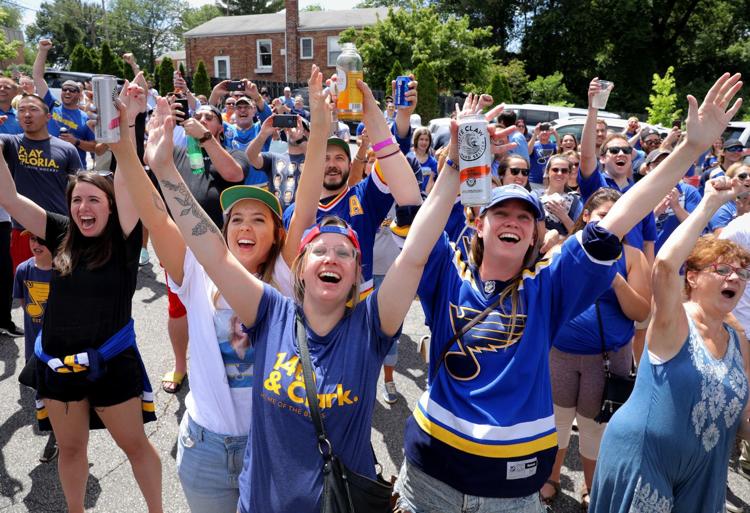 Blues celebrate at O.B. Clark's as fans celebrate with them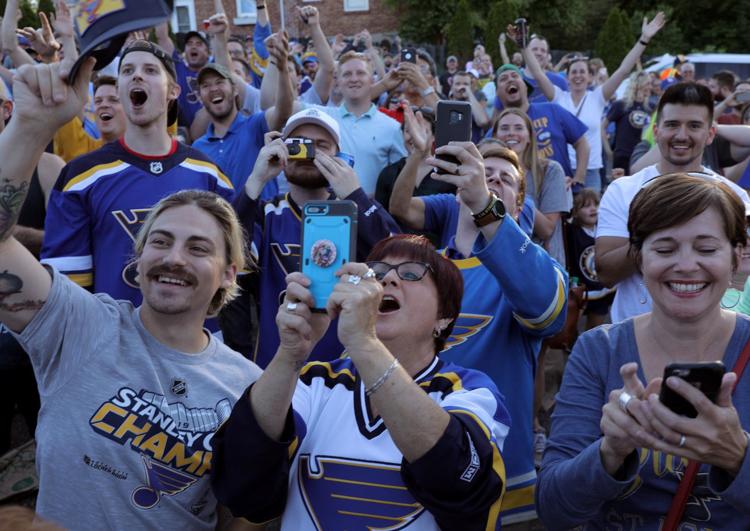 Blues celebrate at O.B. Clark's as fans celebrate with them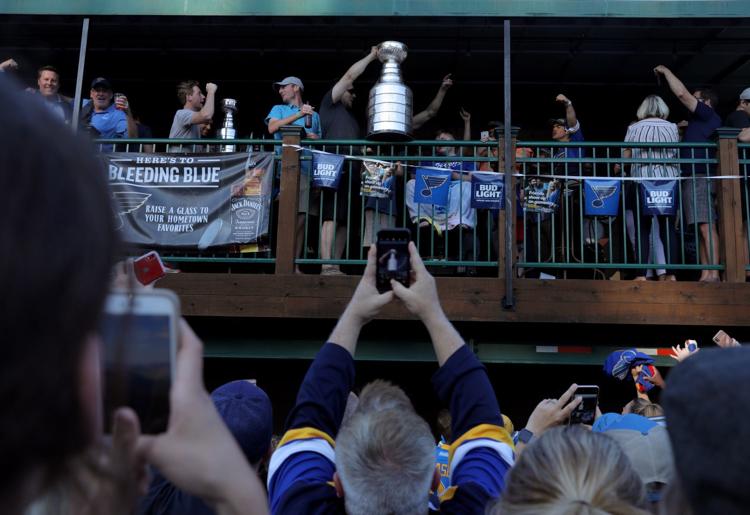 Stanley Cup in St. Louis after Blues win championship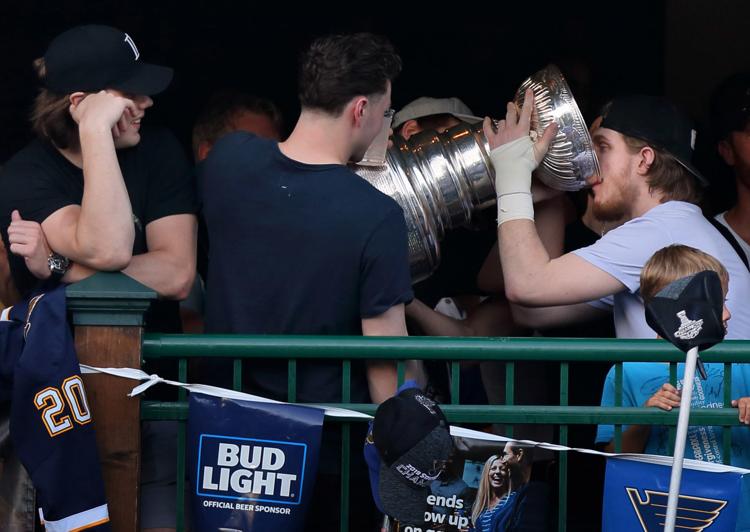 Stanley Cup in St. Louis after Blues win championship
Blues celebrate at O.B. Clark's as fans celebrate with them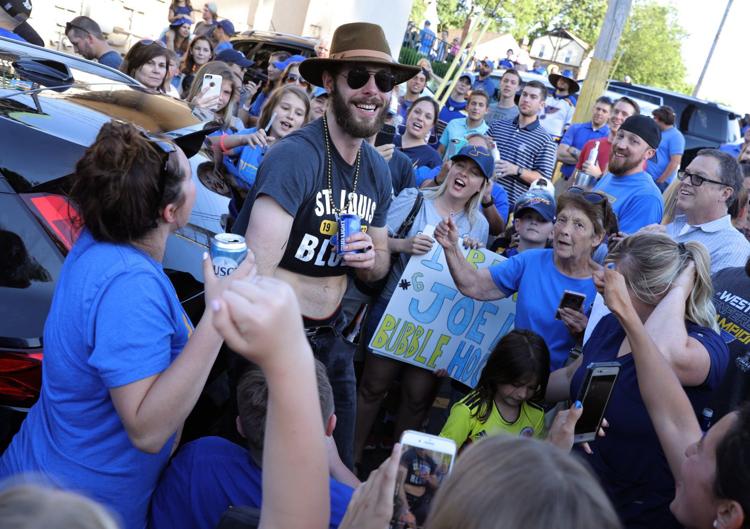 Blues celebrate at O.B. Clark's as fans celebrate with them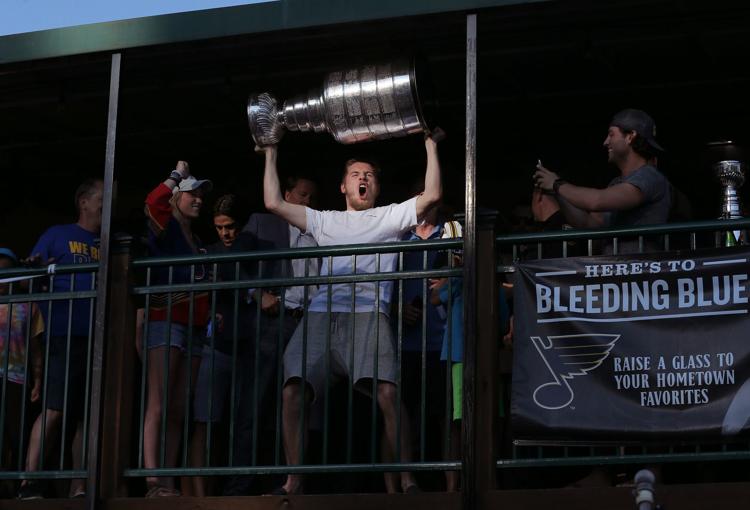 Blues celebrate at O.B. Clark's as fans celebrate with them
Stanley Cup in St. Louis after Blues win championship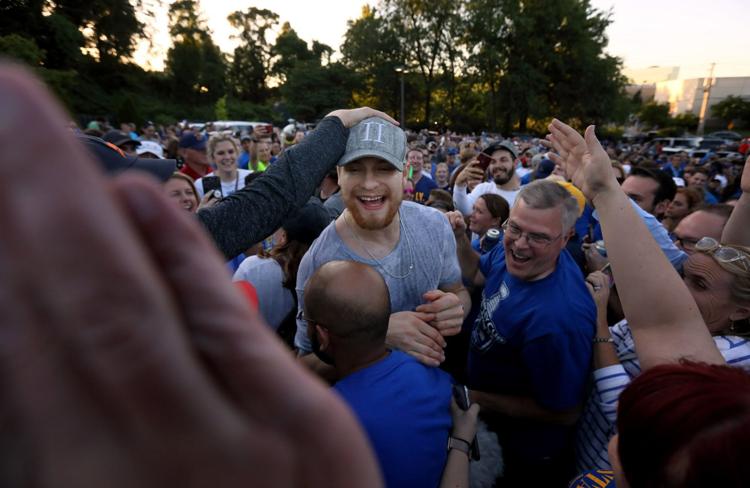 Stanley Cup in St. Louis after Blues win championship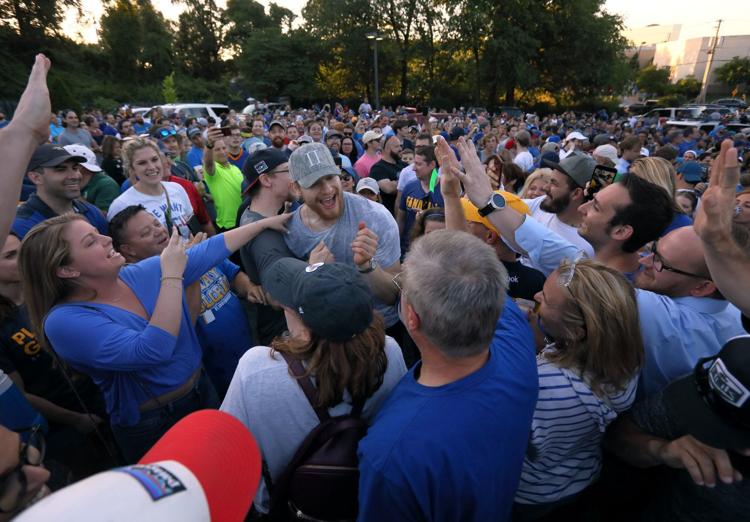 Stanley Cup in St. Louis after Blues win championship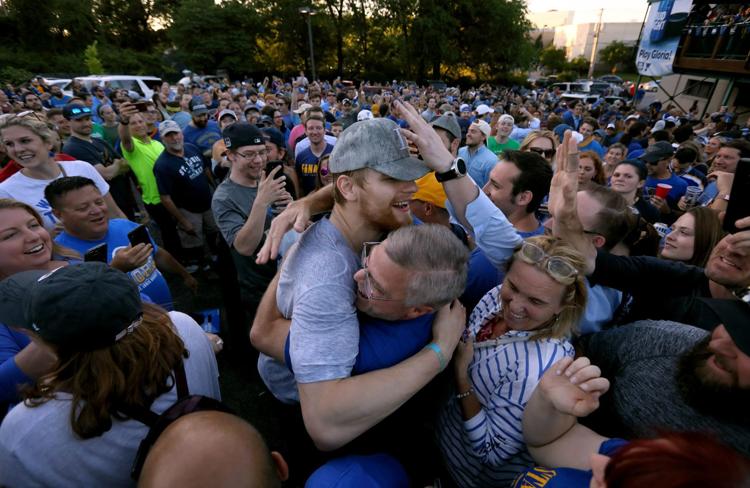 Stanley Cup in St. Louis after Blues win championship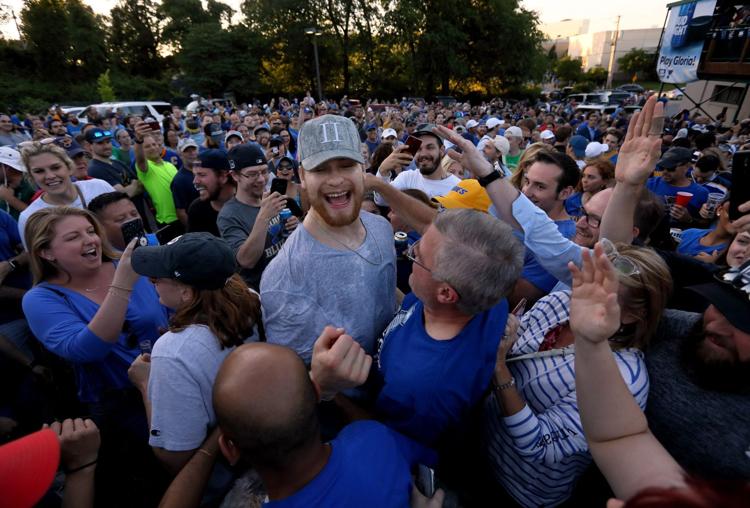 Stanley Cup in St. Louis after Blues win championship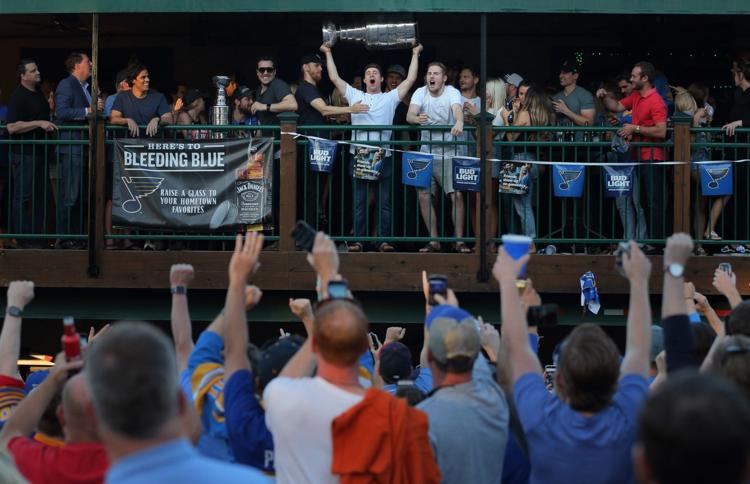 Stanley Cup in St. Louis after Blues win championship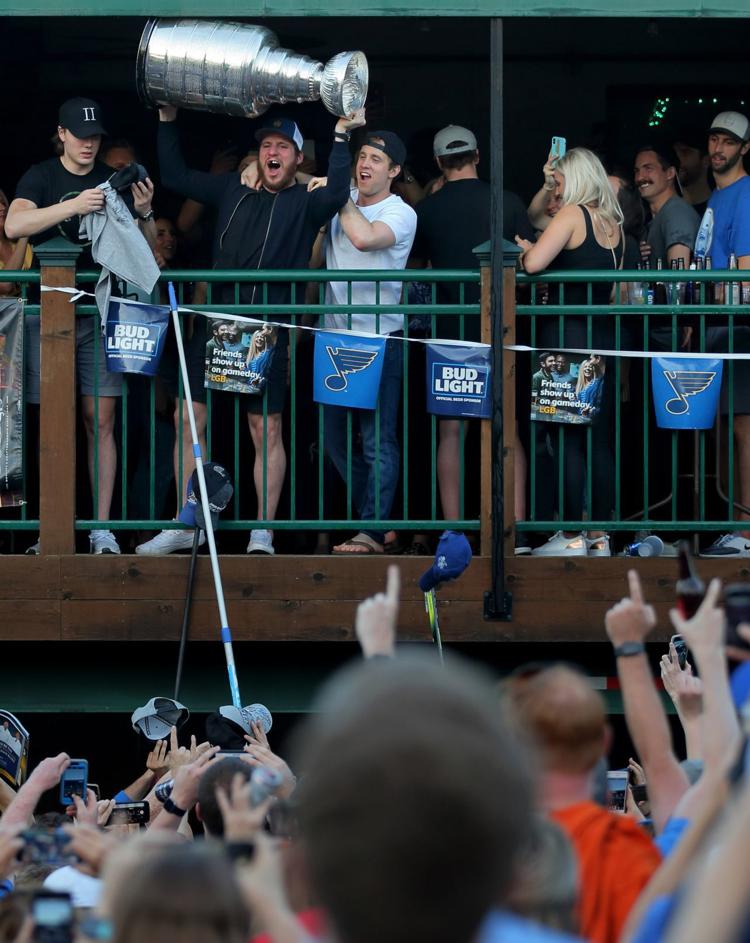 Stanley Cup in St. Louis after Blues win championship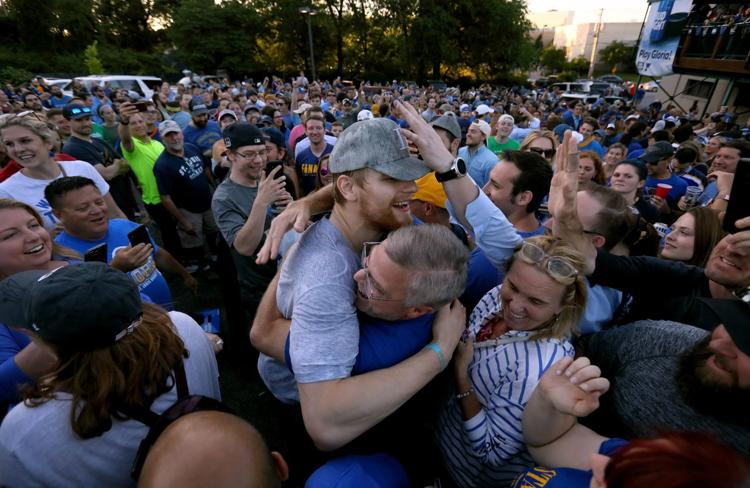 Stanley Cup in St. Louis after Blues win championship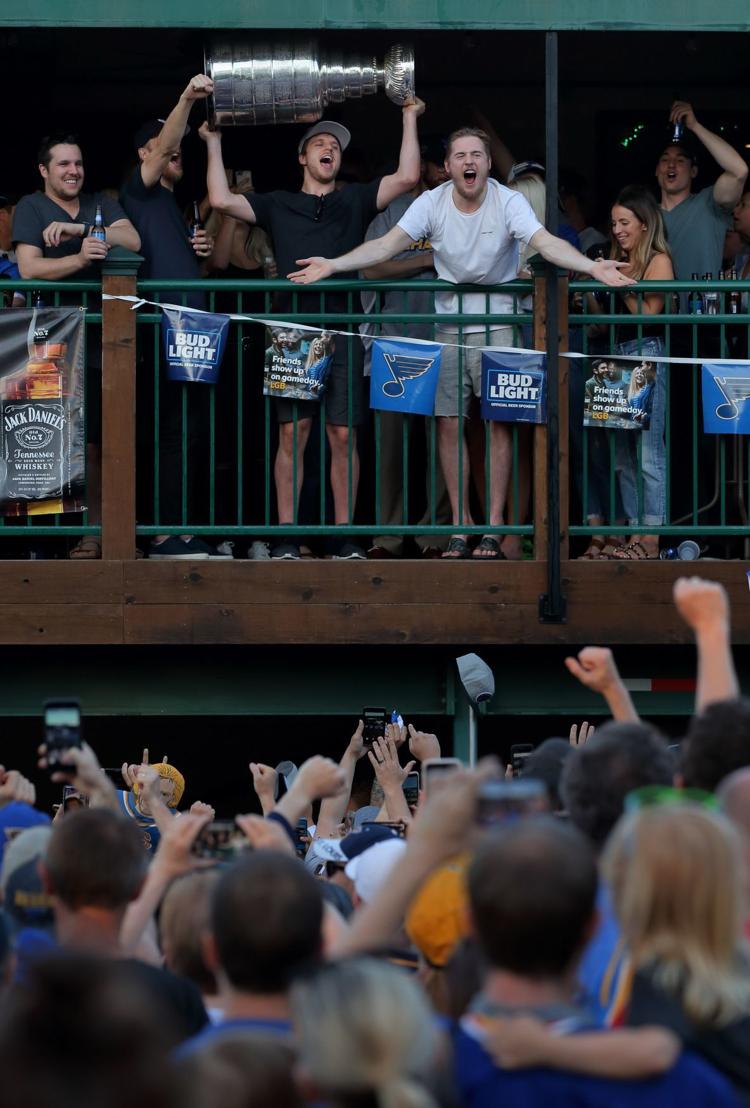 Stanley Cup in St. Louis after Blues win championship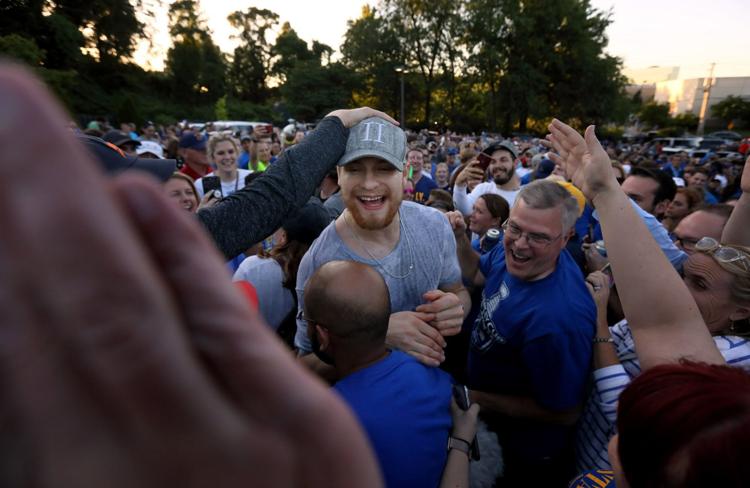 Stanley Cup in St. Louis after Blues win championship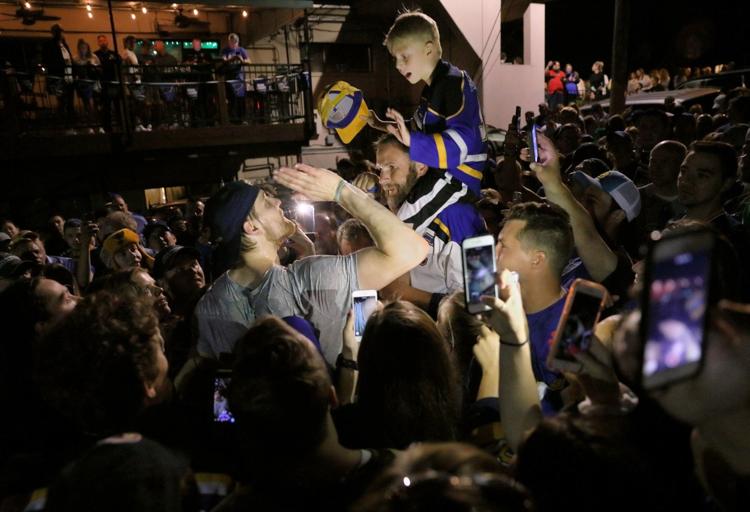 Stanley Cup in St. Louis after Blues win championship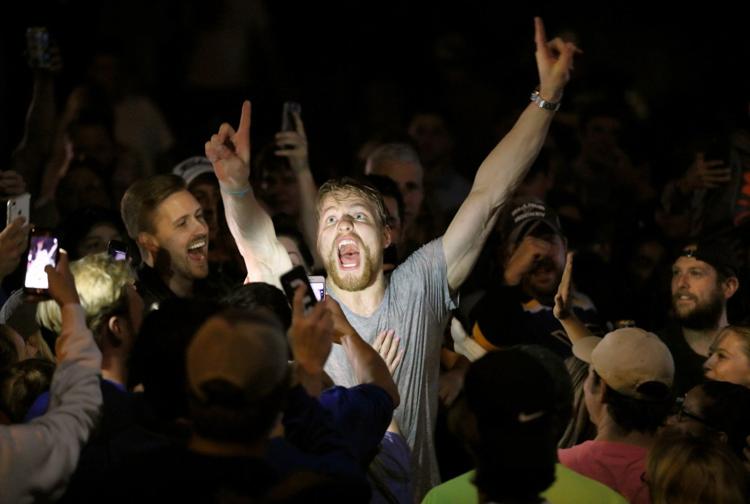 Tattooing worthy of the trophy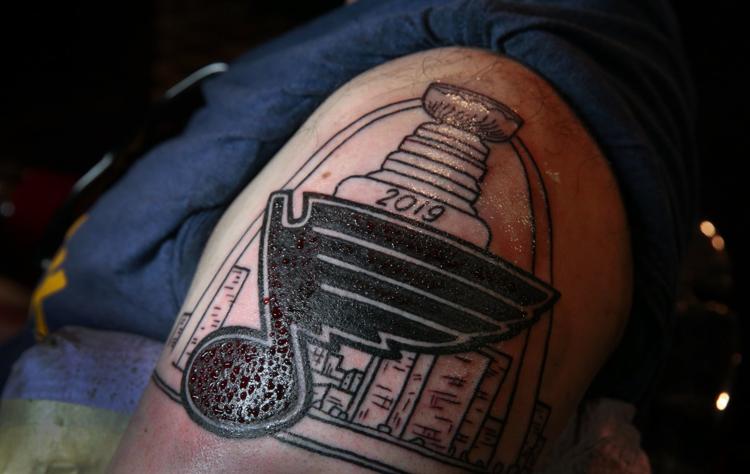 Tattooing worthy of the trophy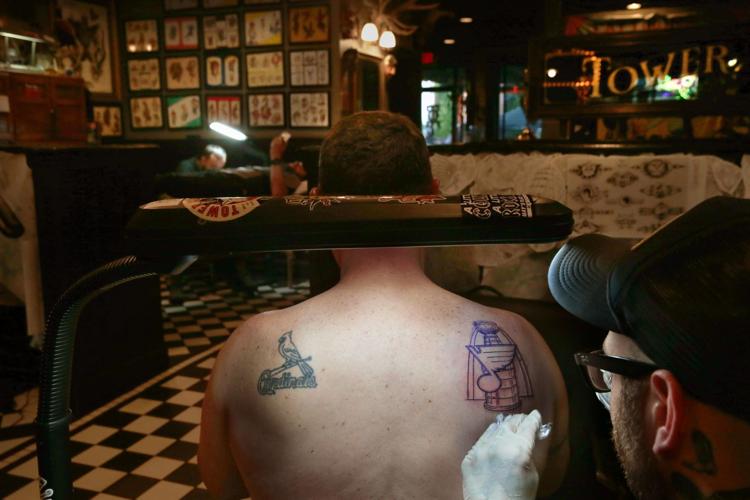 Tattooing worthy of the trophy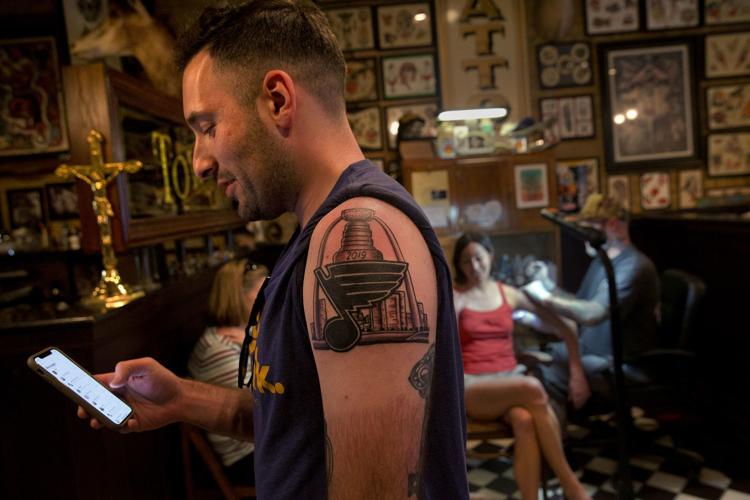 Tattooing worthy of the trophy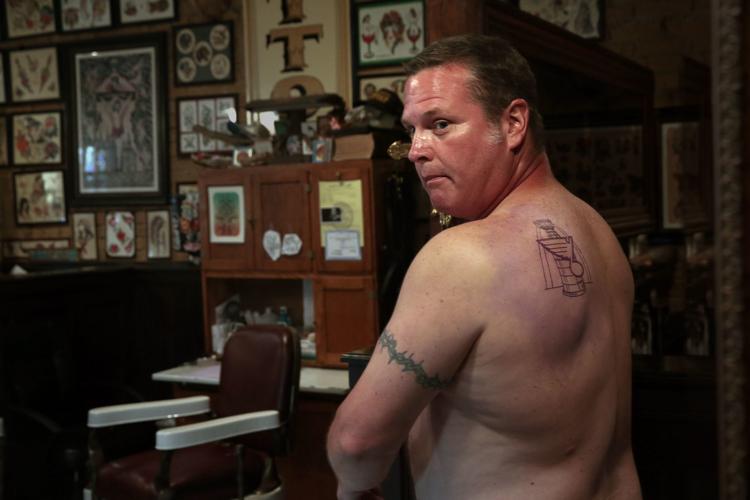 Tattooing worthy of the trophy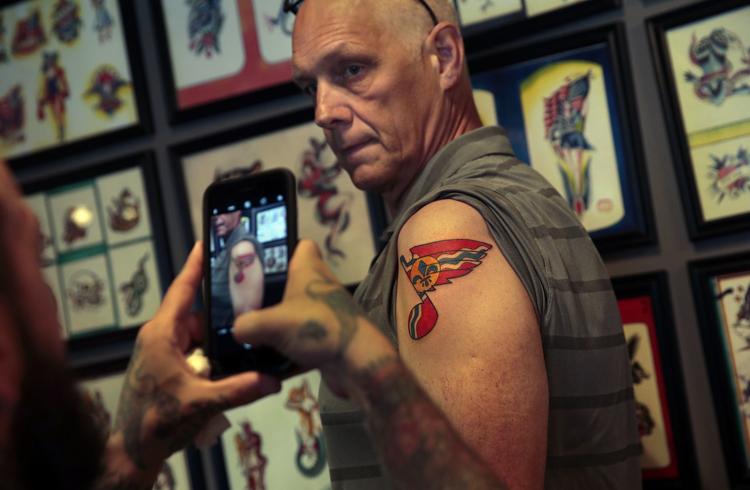 Tattooing worthy of the trophy
It's all or nothing for the Blues in Game 7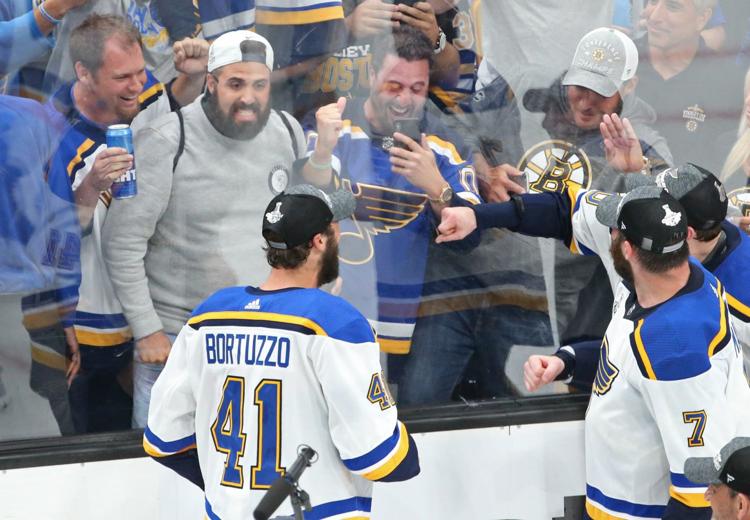 Game 7 Stanley Cup Final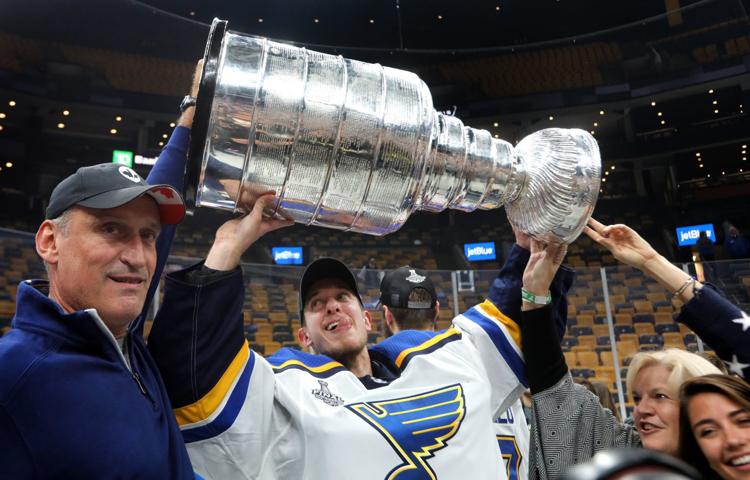 It's all or nothing for the Blues in Game 7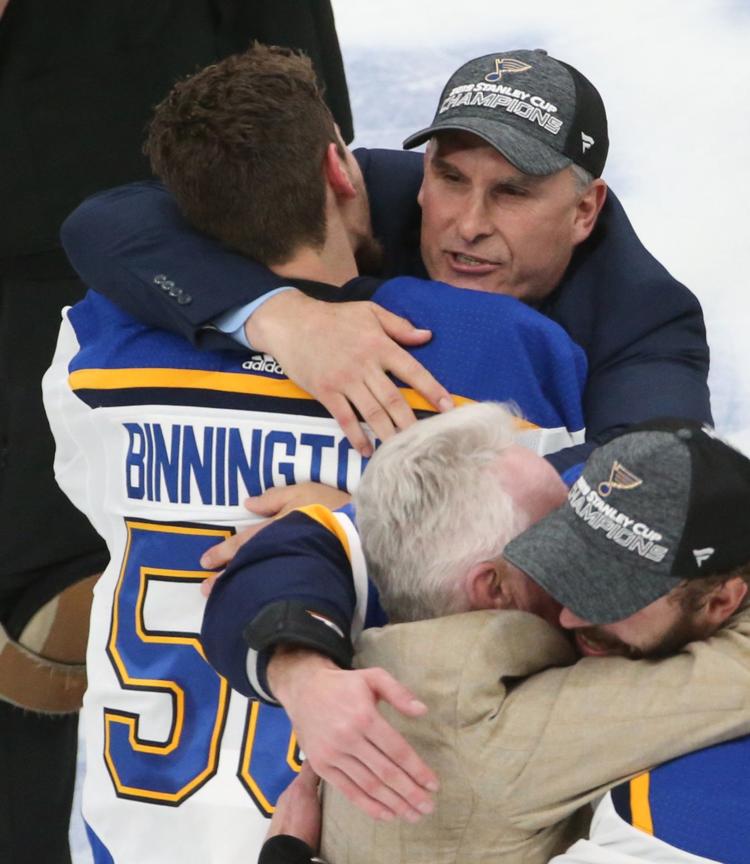 It's all or nothing for the Blues in Game 7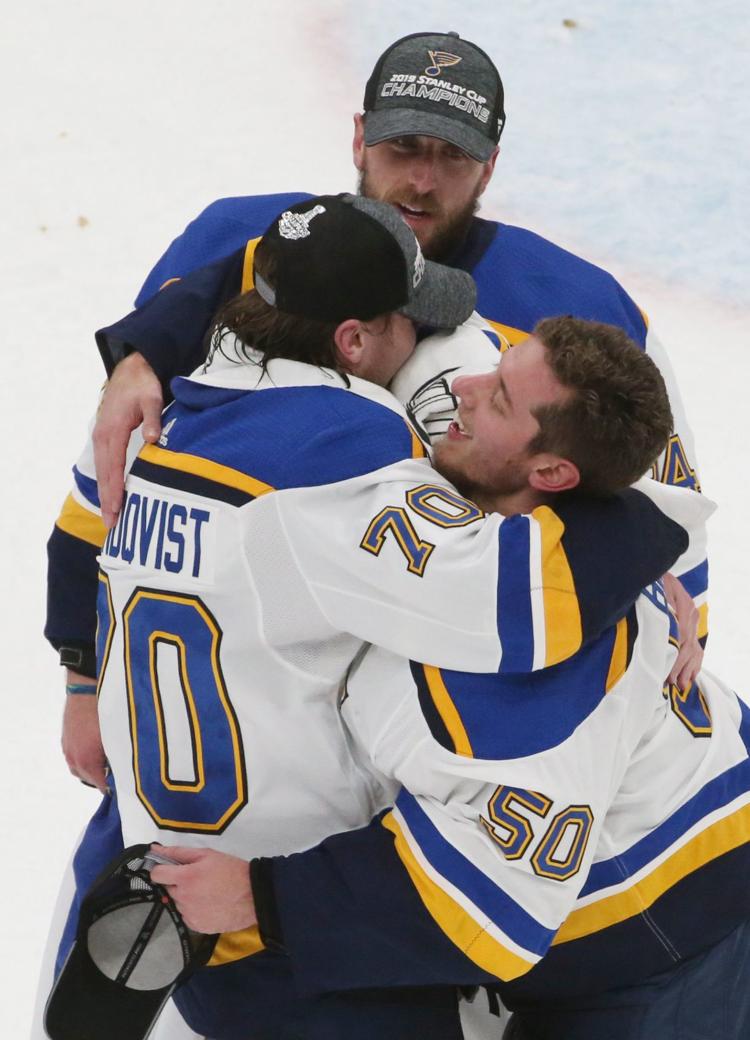 It's all or nothing for the Blues in Game 7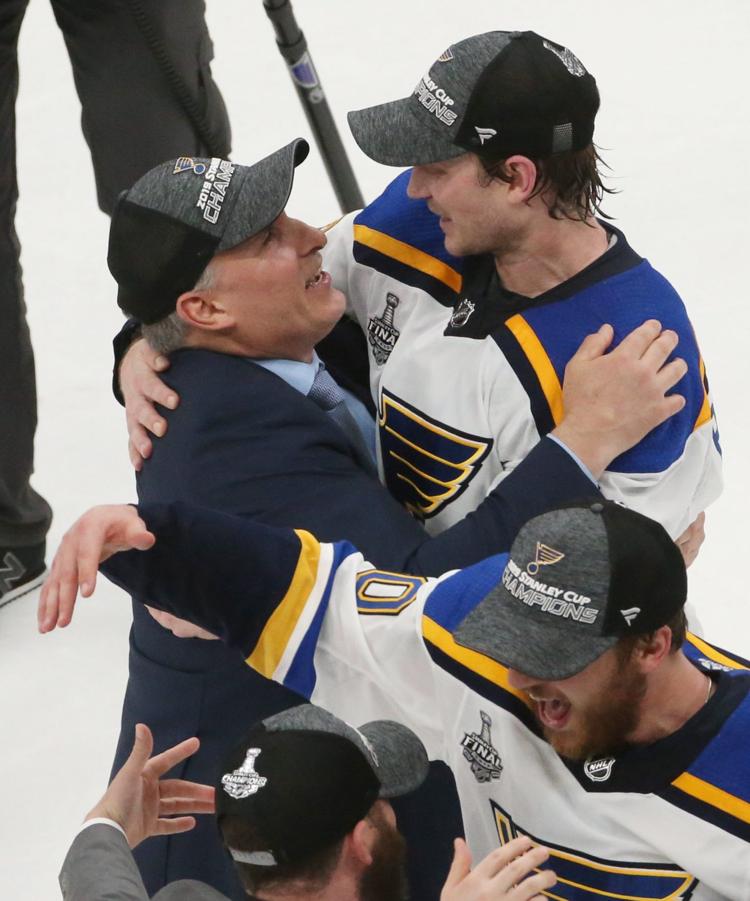 Game 7 Stanley Cup Final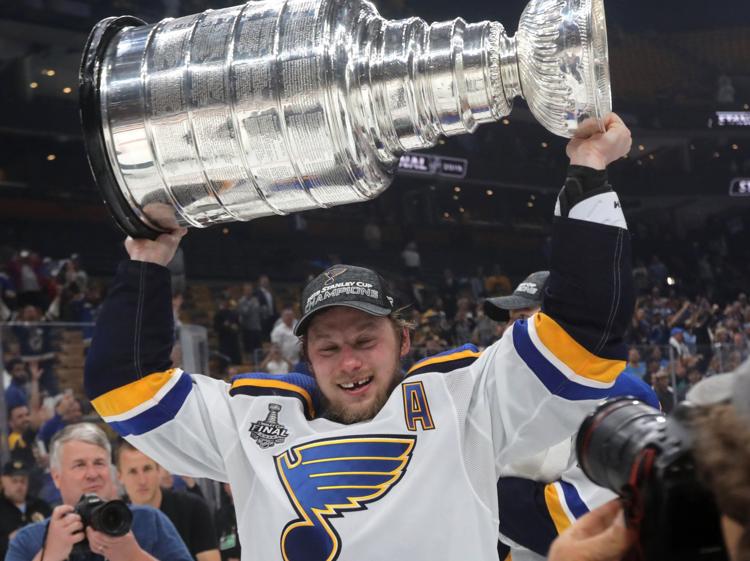 Blues win The Cup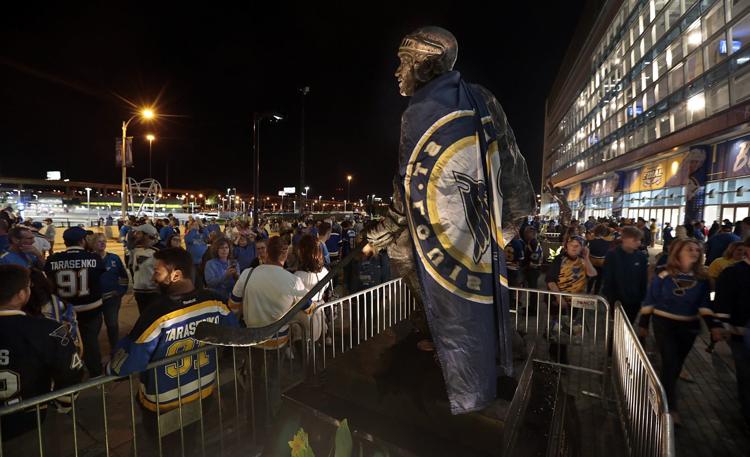 Blues win The Cup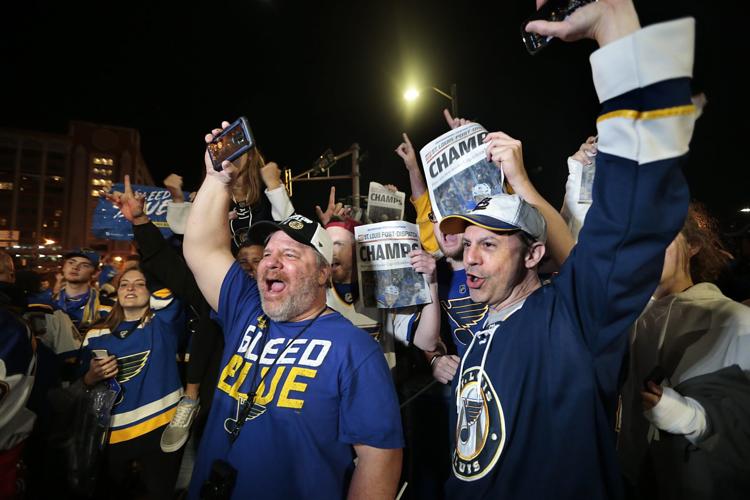 Blues win The Cup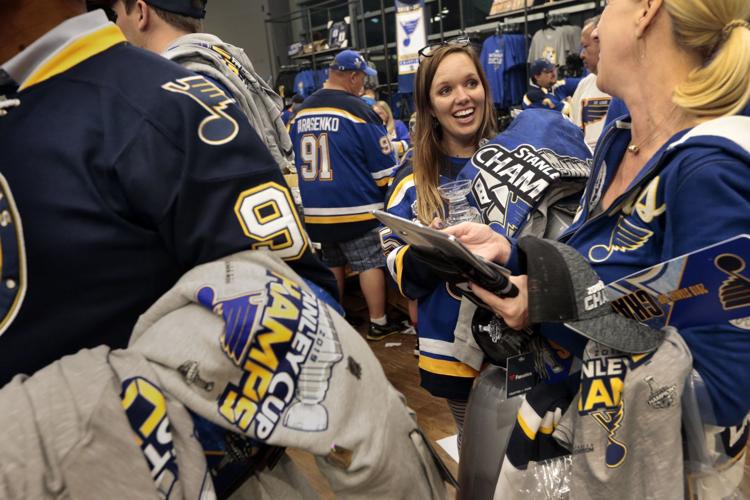 Game 7 Stanley Cup Final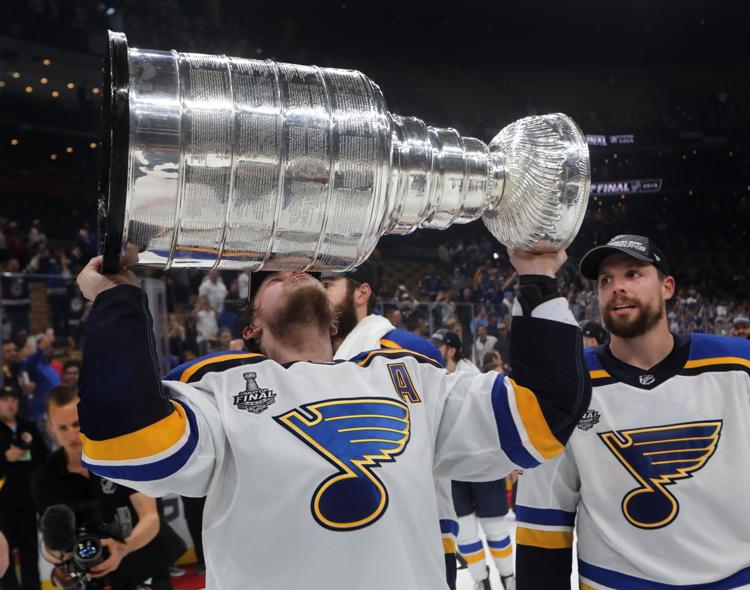 Blues win The Cup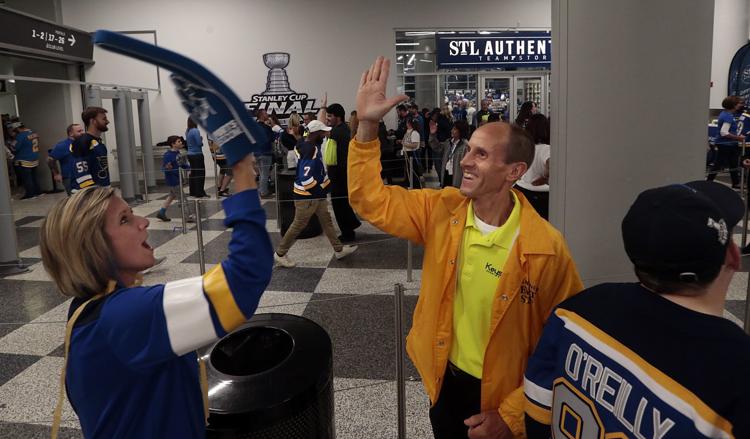 Blues win The Cup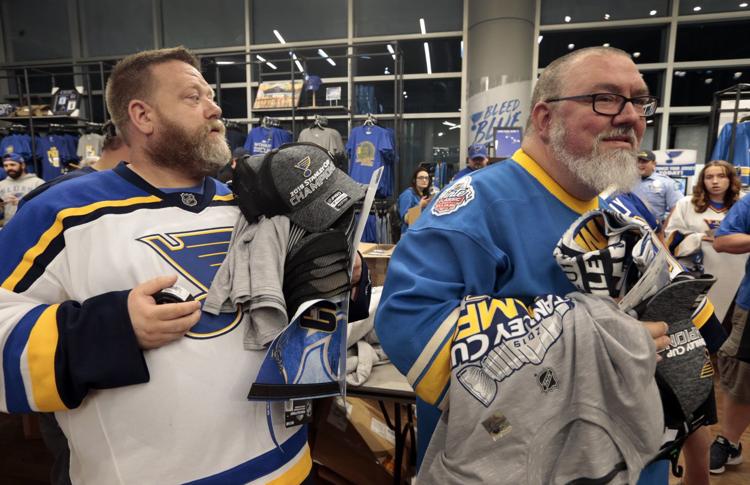 Blues win The Cup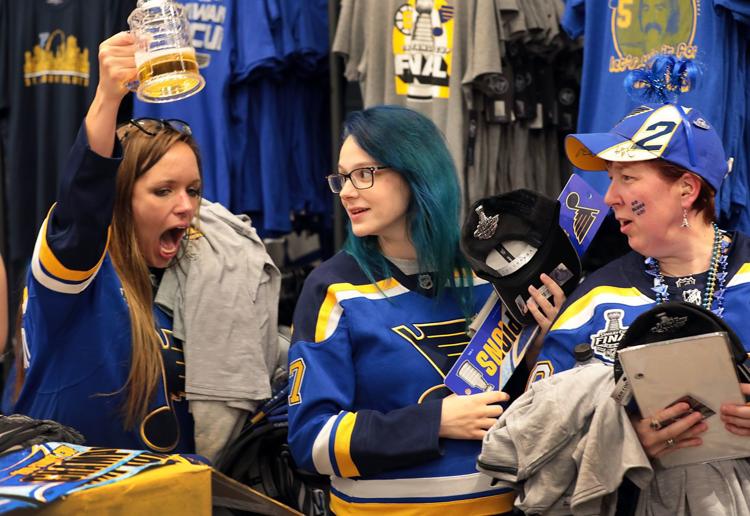 Game 7 Stanley Cup Final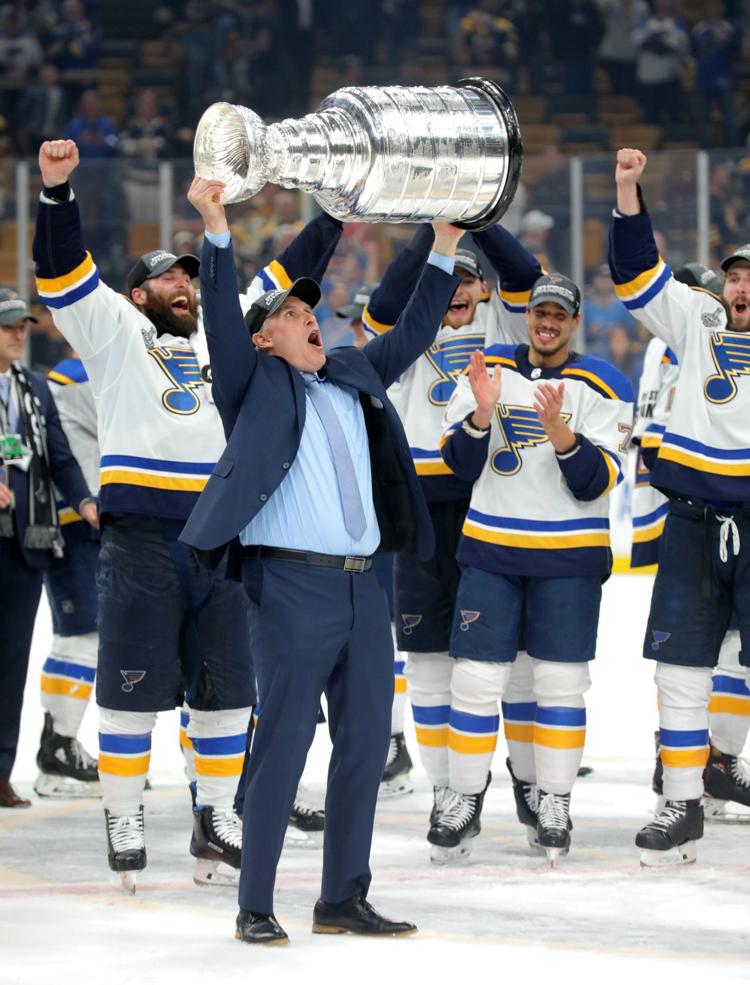 Stanley Cup Final Game 7 watch party at Busch Stadium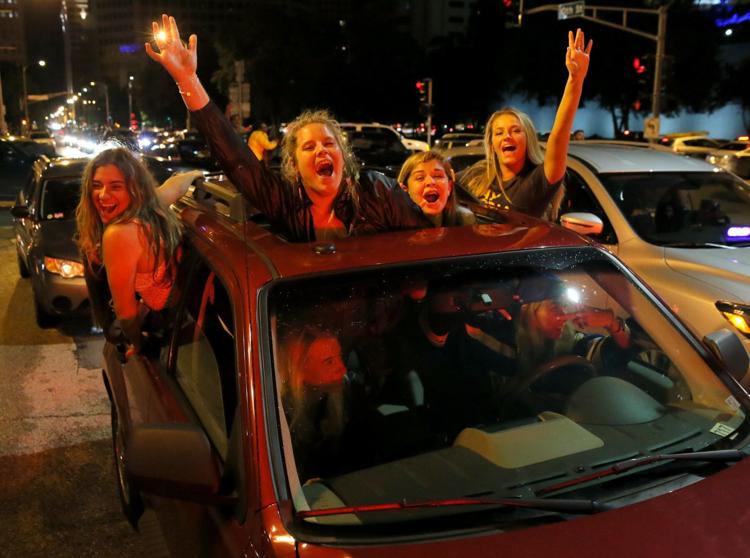 Stanley Cup Final Game 7 watch party at Busch Stadium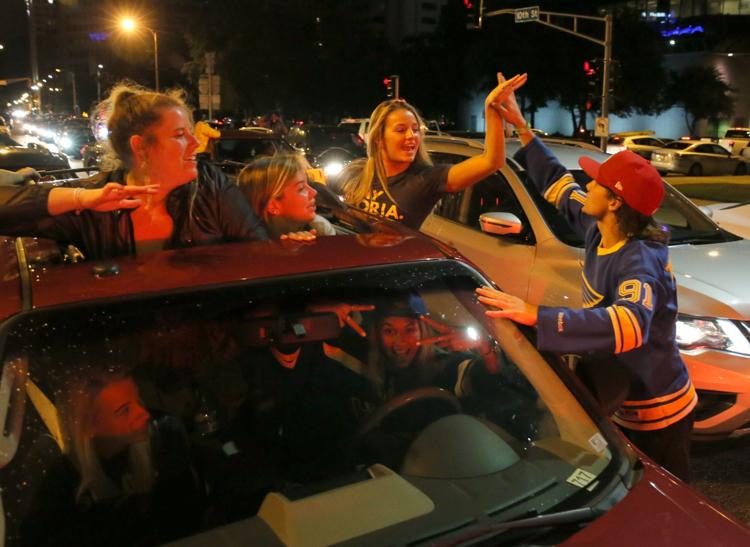 Stanley Cup Final Game 7 watch party at Busch Stadium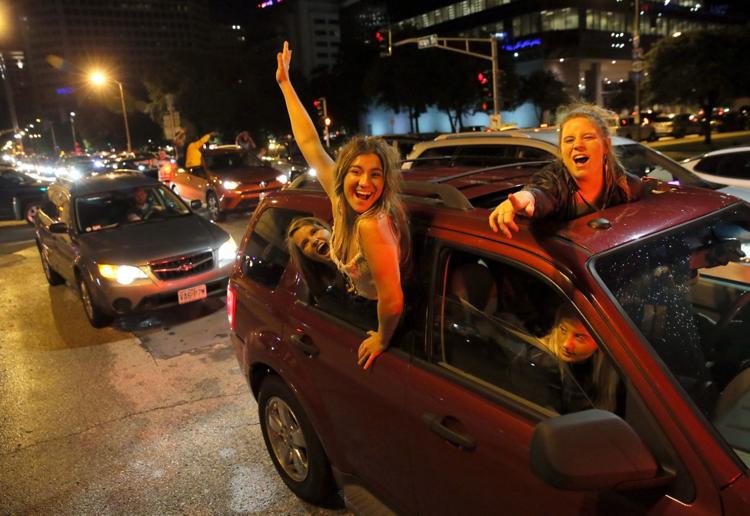 Stanley Cup Final Game 7 watch party at Busch Stadium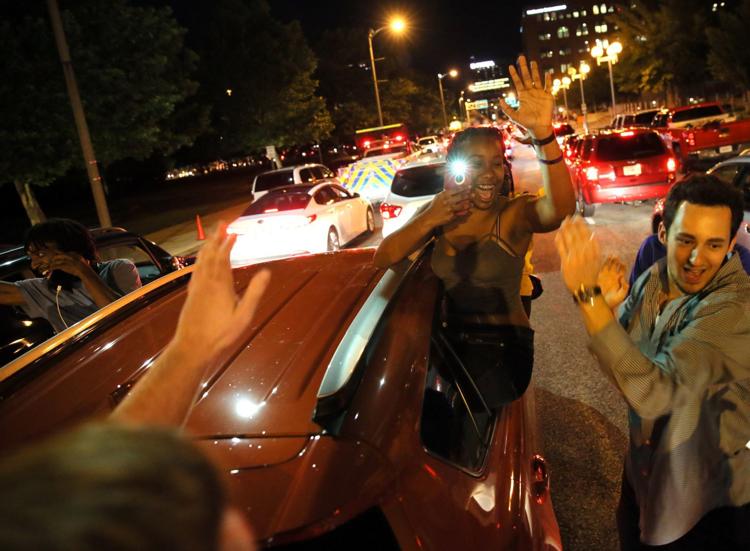 Stanley Cup Final Game 7 watch party at Busch Stadium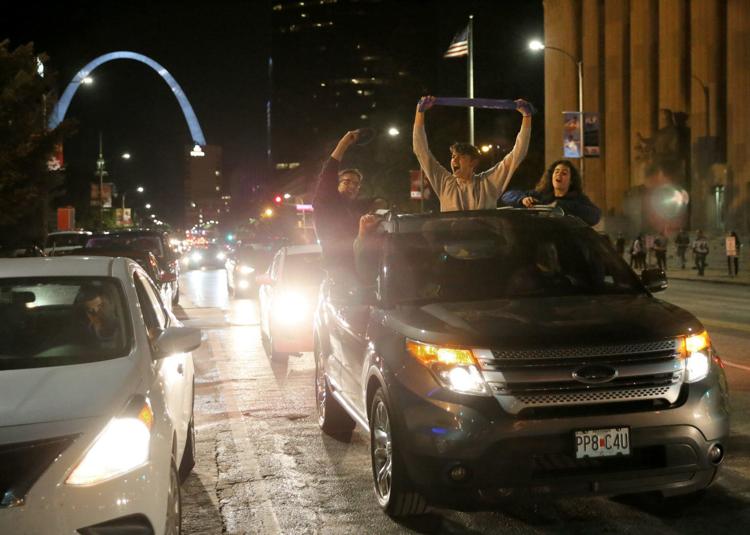 Blues win The Cup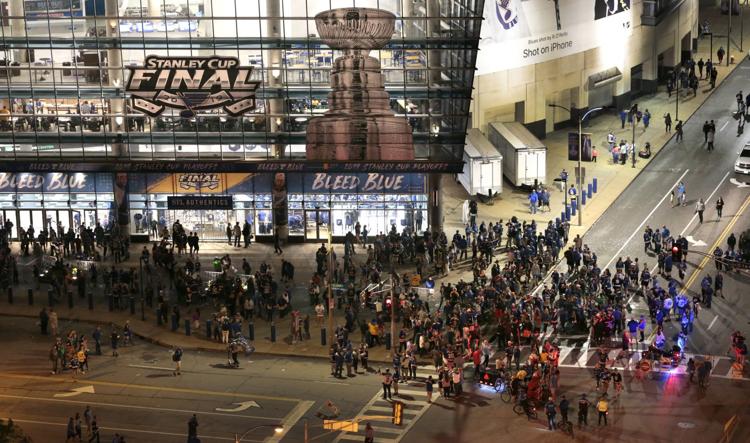 Game 7 Stanley Cup Final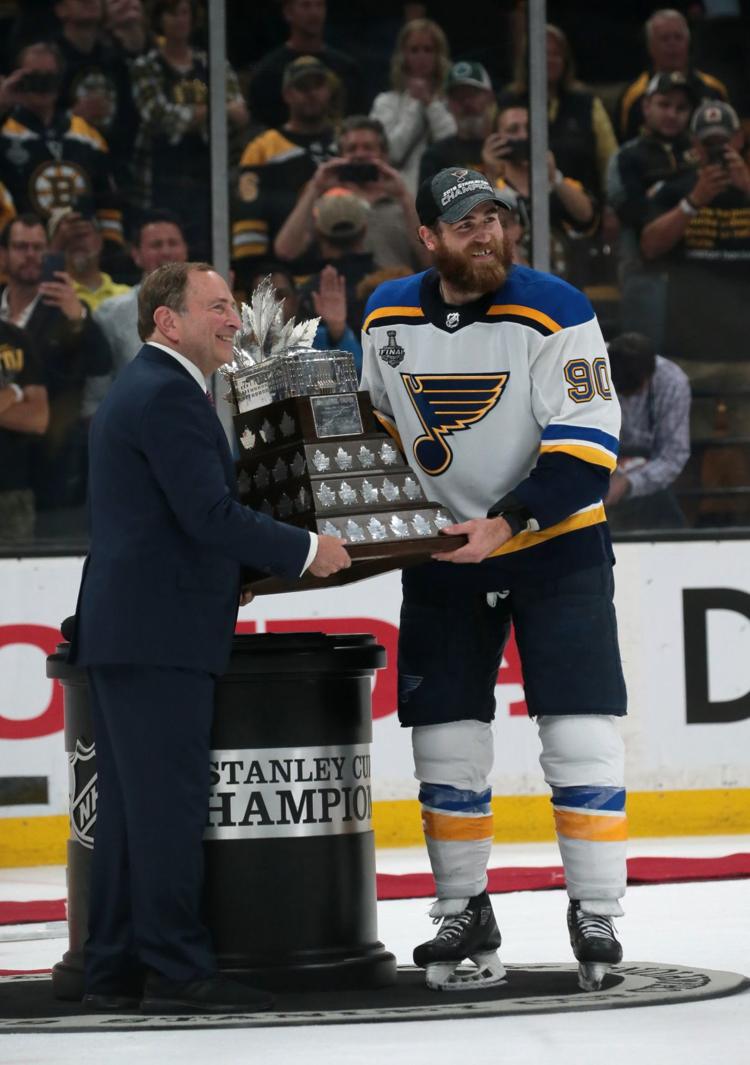 Game 7 Stanley Cup Final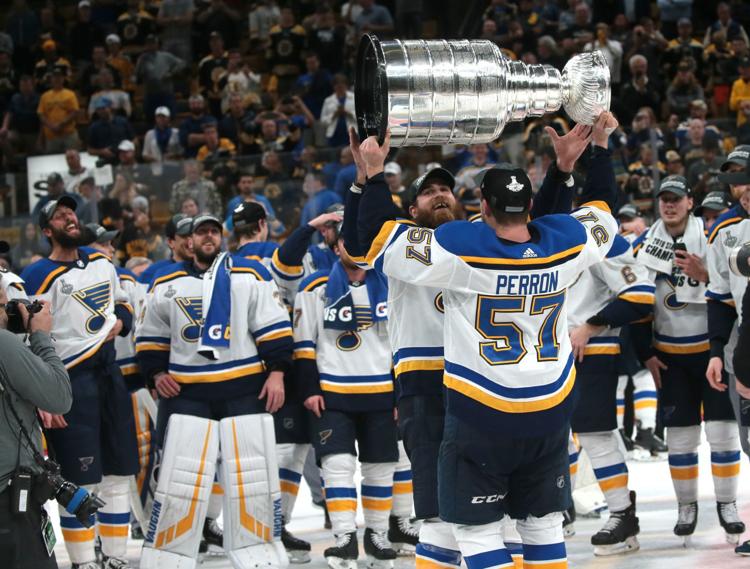 Stanley Cup Final Game 7 watch party at Busch Stadium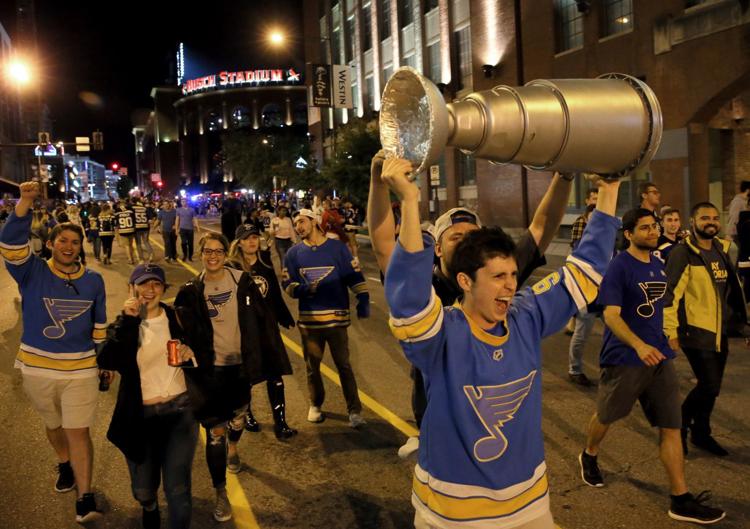 Game 7 Stanley Cup Final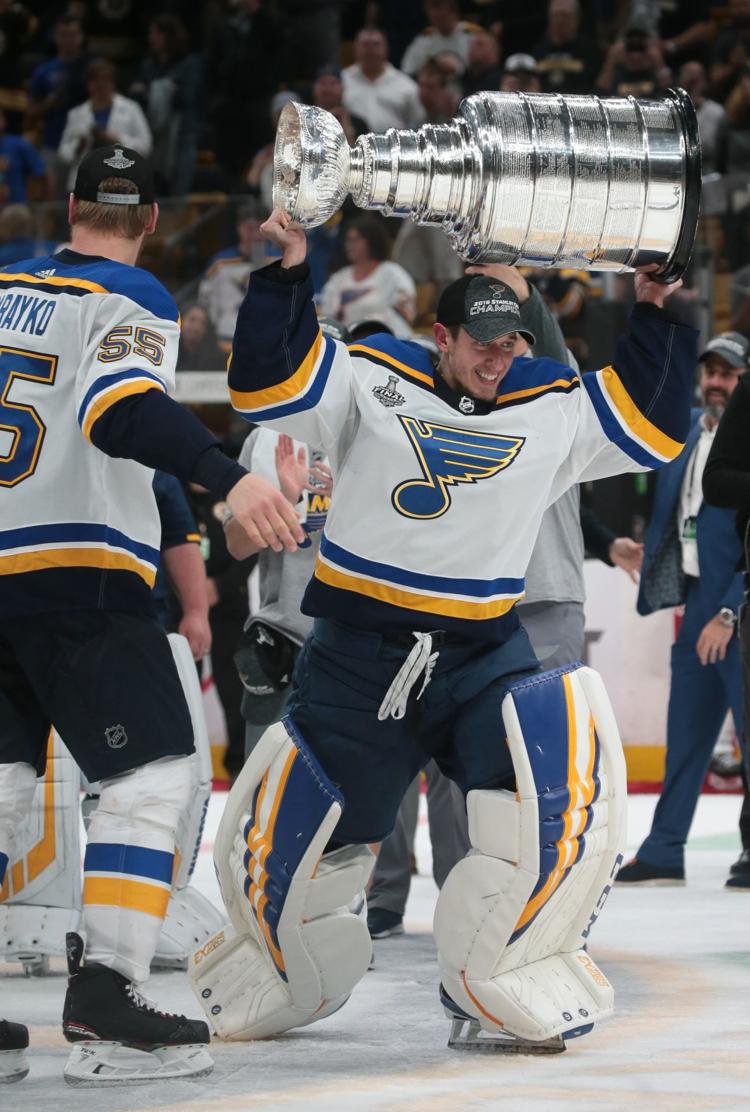 Game 7 Stanley Cup Final
Game 7 Stanley Cup Final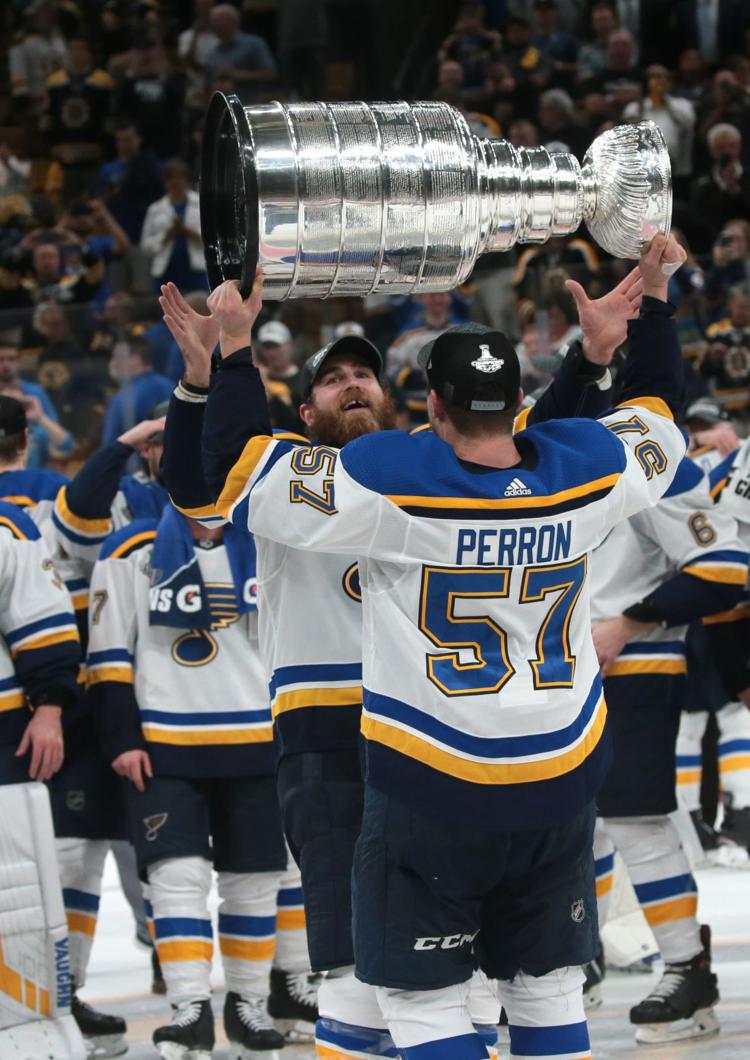 Blues win the Stanley Cup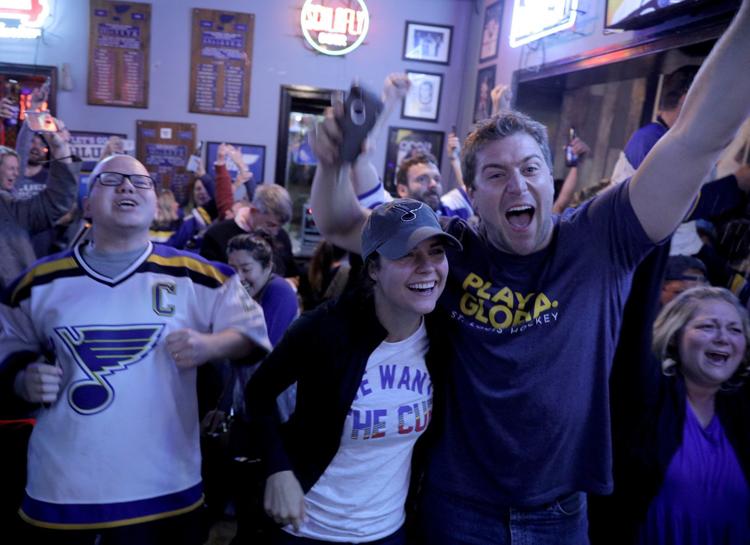 Stanley Cup Finals: Game 7 Watch Party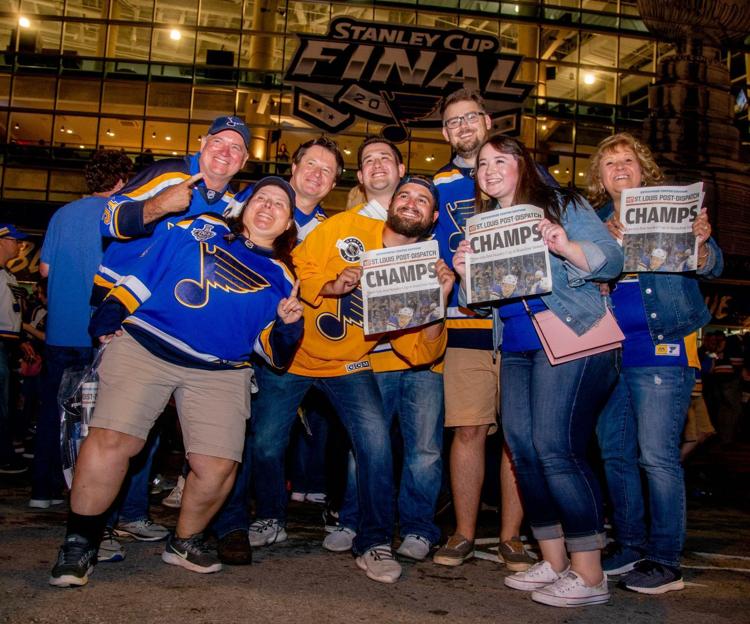 Stanley Cup Finals: Game 7 Watch Party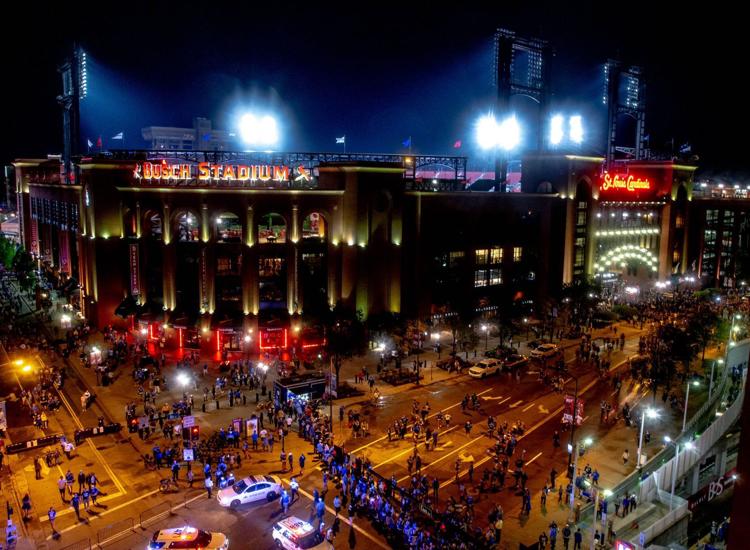 Stanley Cup Finals: Game 7 Watch Party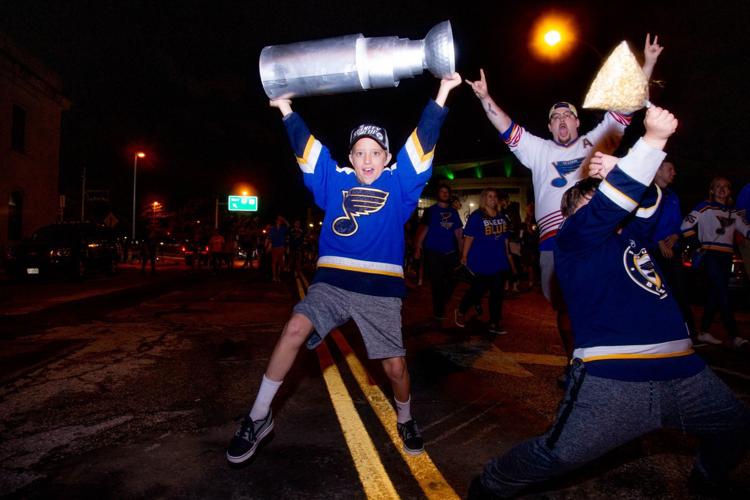 Blues win the Stanley Cup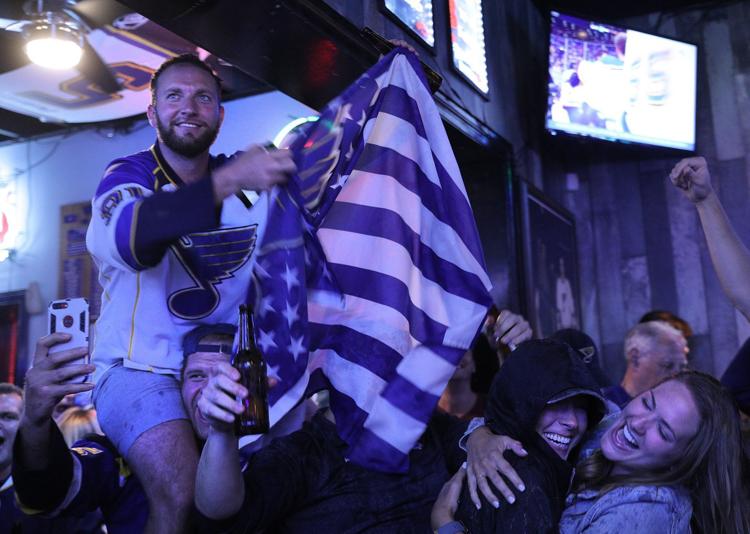 Stanley Cup Finals: Game 7 Watch Party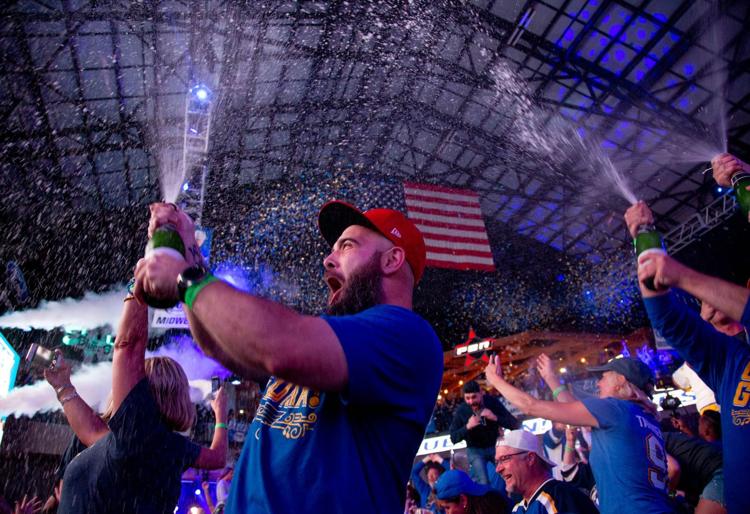 Stanley Cup Finals: Game 7 Watch Party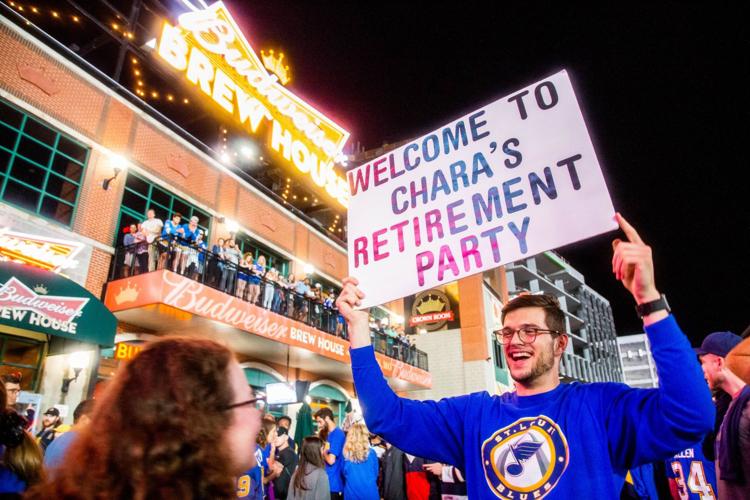 Stanley Cup Finals: Game 7 Watch Party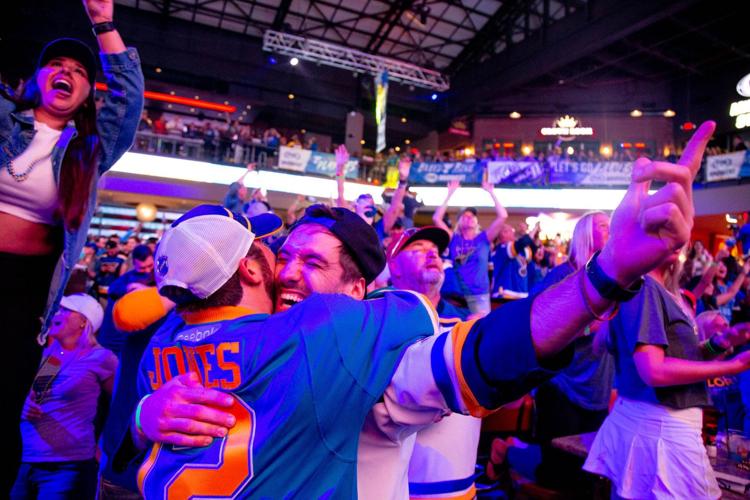 Stanley Cup Finals: Game 7 Watch Party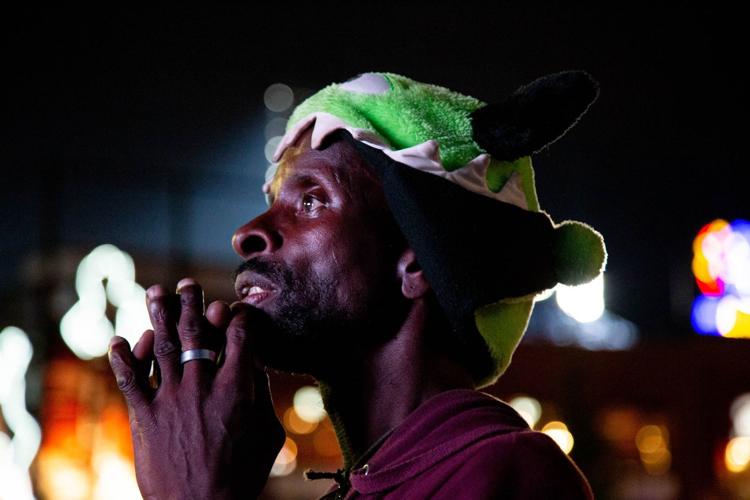 Stanley Cup Finals: Game 7 Watch Party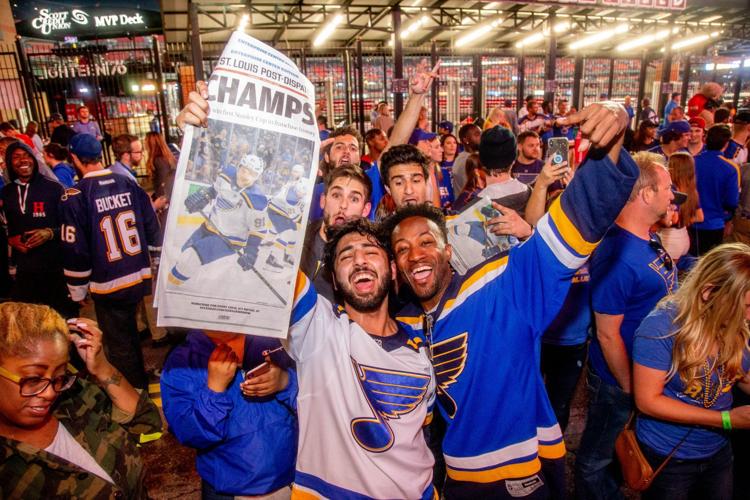 Game 7 Stanley Cup Final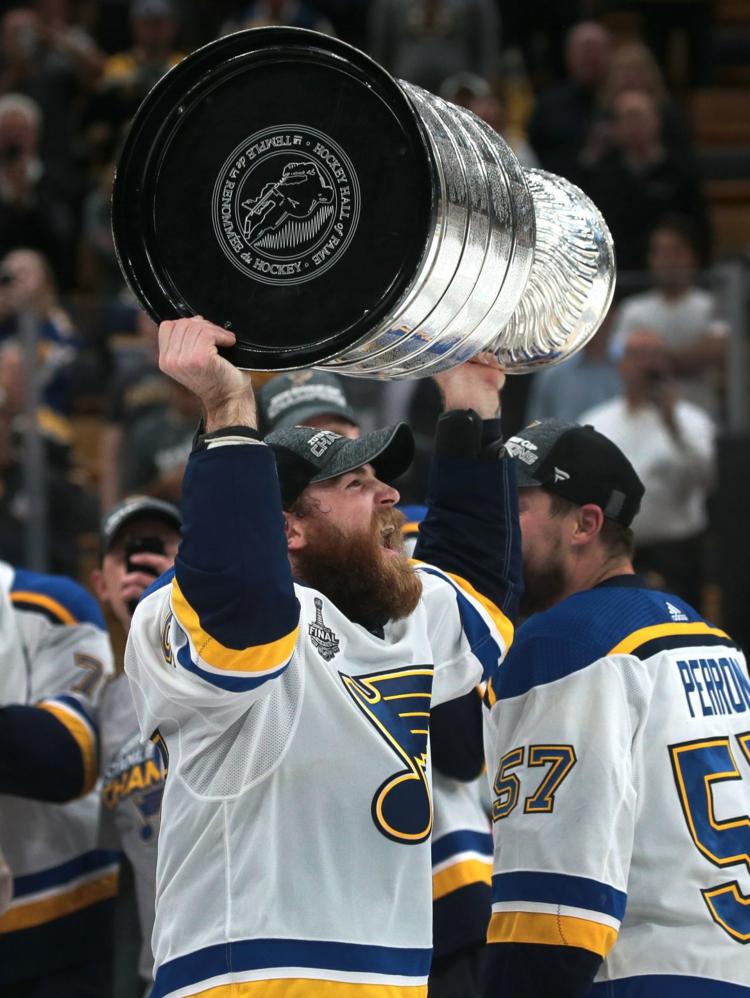 It's all or nothing for the Blues in Game 7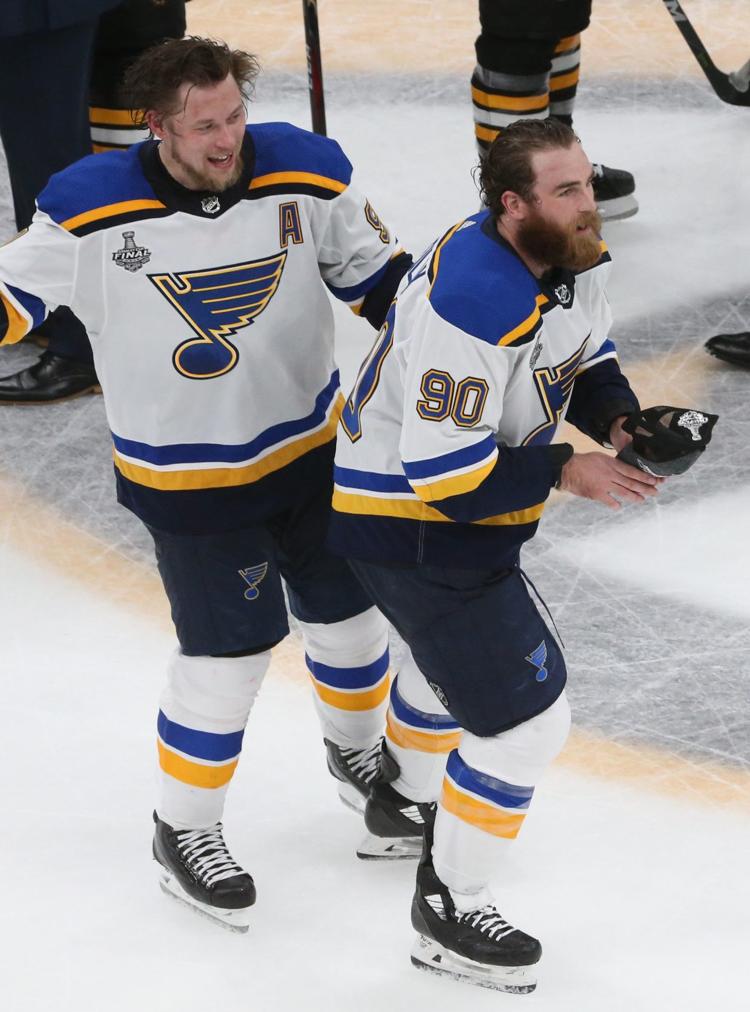 It's all or nothing for the Blues in Game 7
It's all or nothing for the Blues in Game 7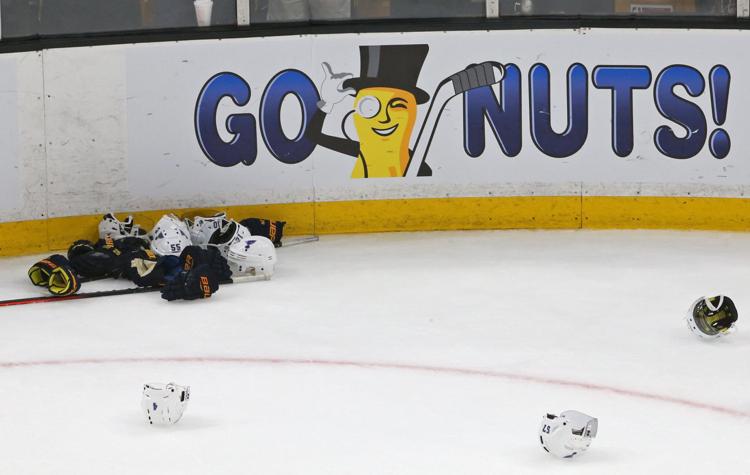 It's all or nothing for the Blues in Game 7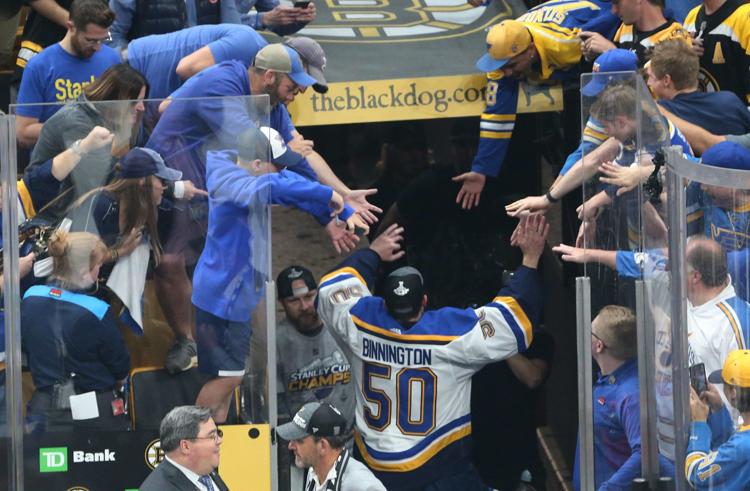 It's all or nothing for the Blues in Game 7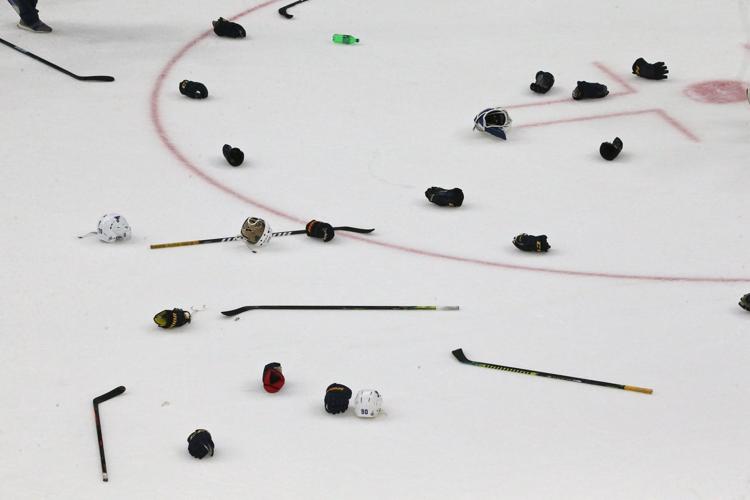 It's all or nothing for the Blues in Game 7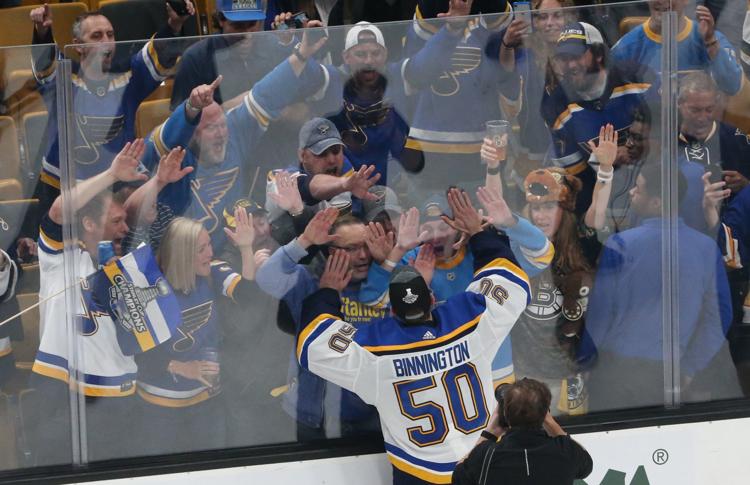 It's all or nothing for the Blues in Game 7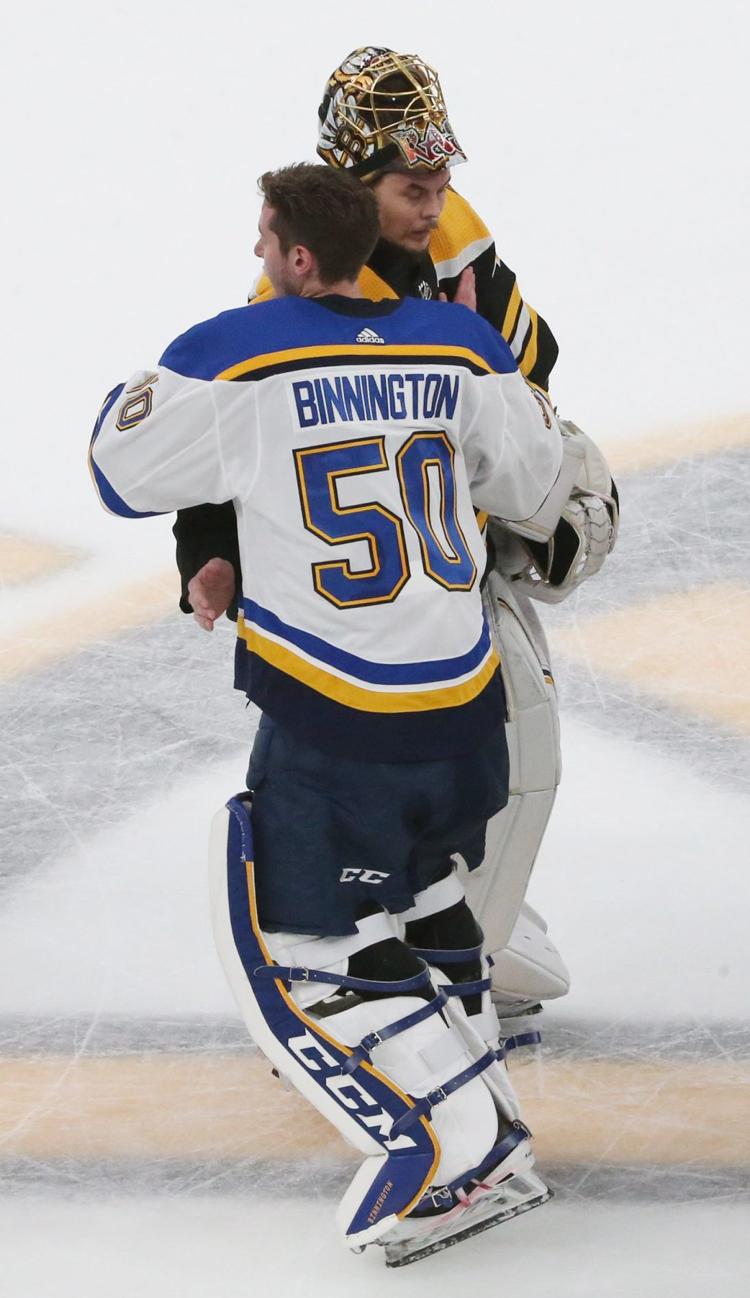 Game 7 Stanley Cup Final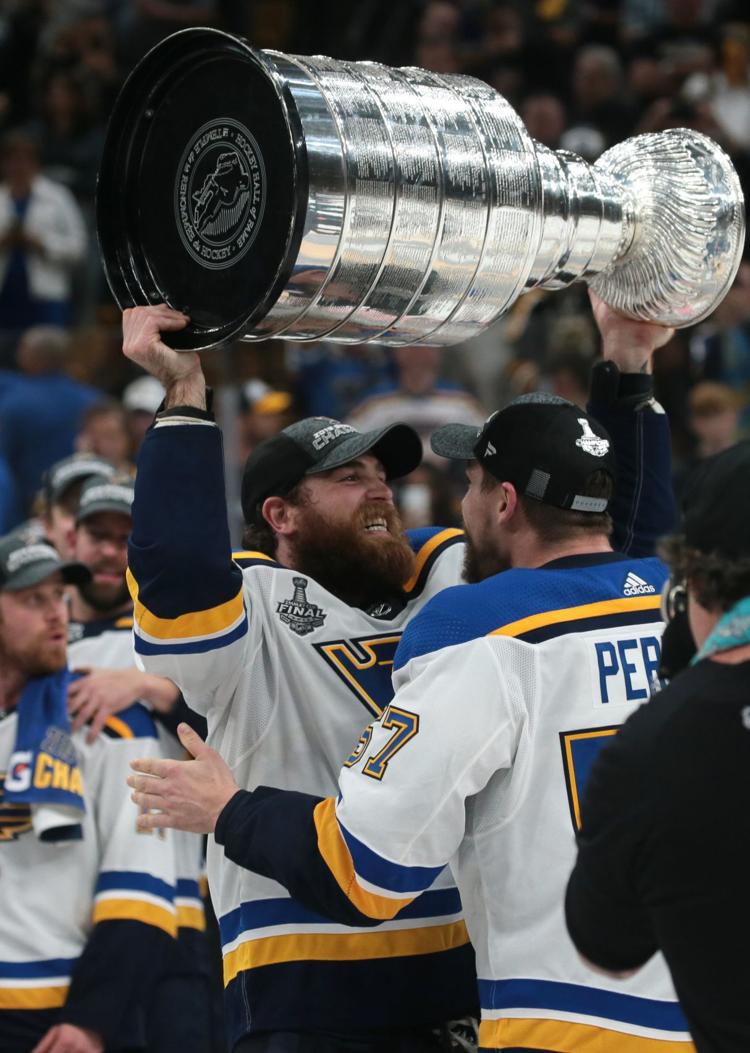 Stanley Cup Final Game 7 watch party at Busch Stadium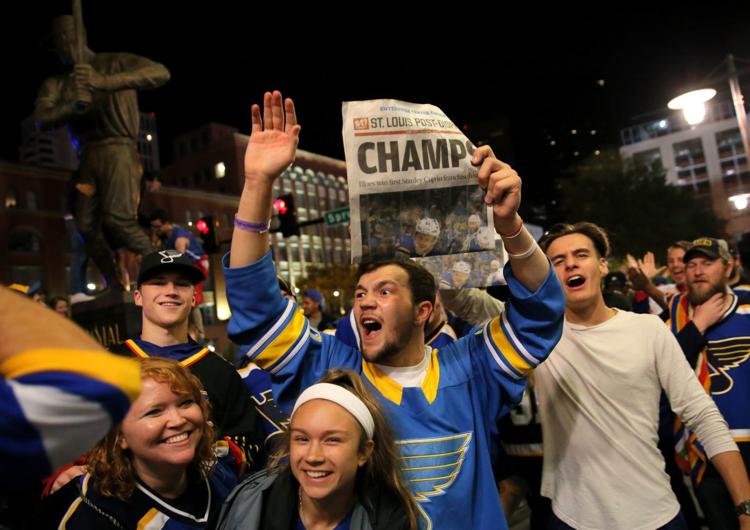 Stanley Cup Final Game 7 watch party at Busch Stadium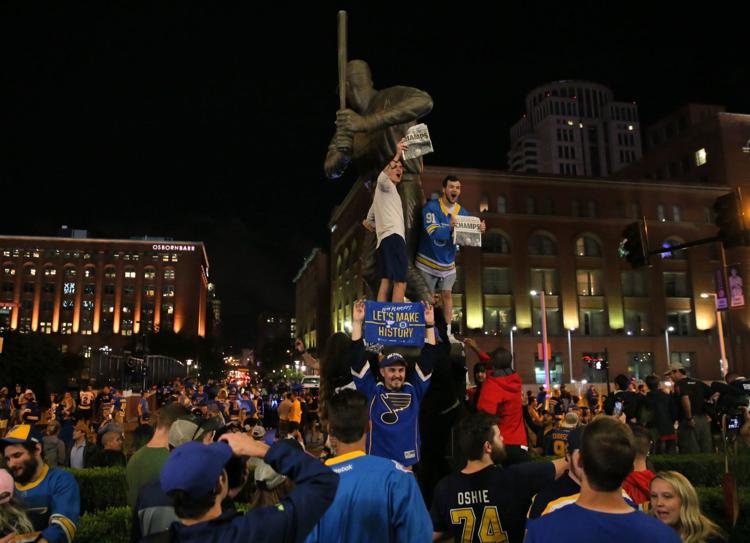 Stanley Cup Final Game 7 watch party at Busch Stadium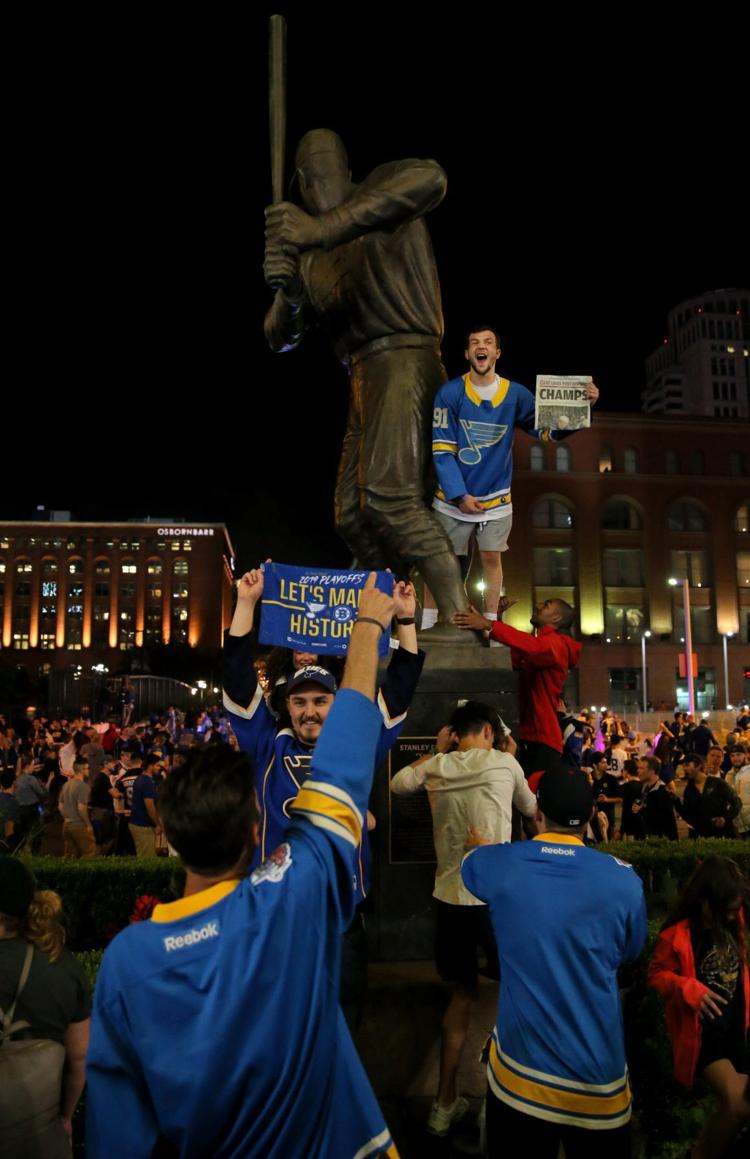 Stanley Cup: Fans watch Game 7 at Enterprise Center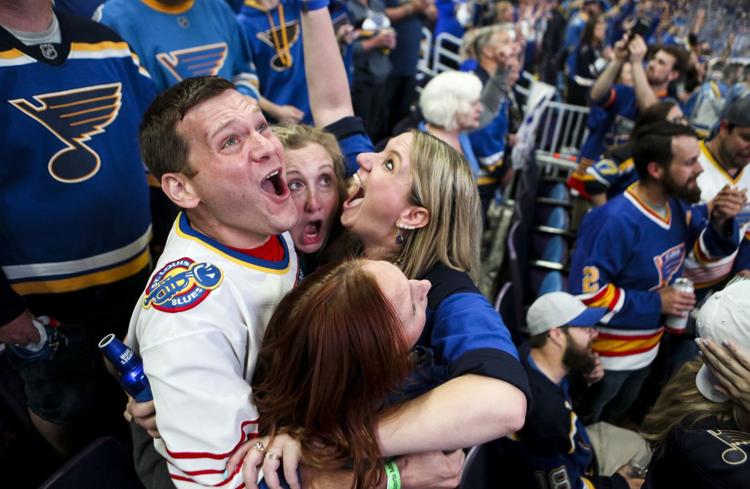 Stanley Cup: Fans watch Game 7 at Enterprise Center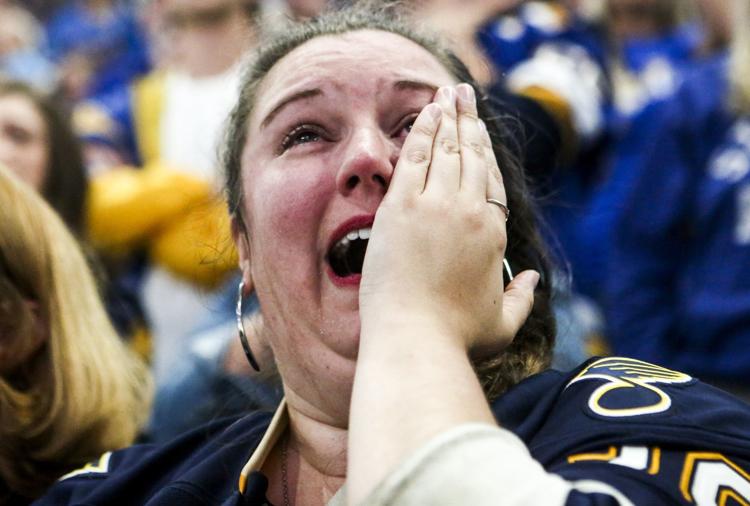 It's all or nothing for the Blues in Game 7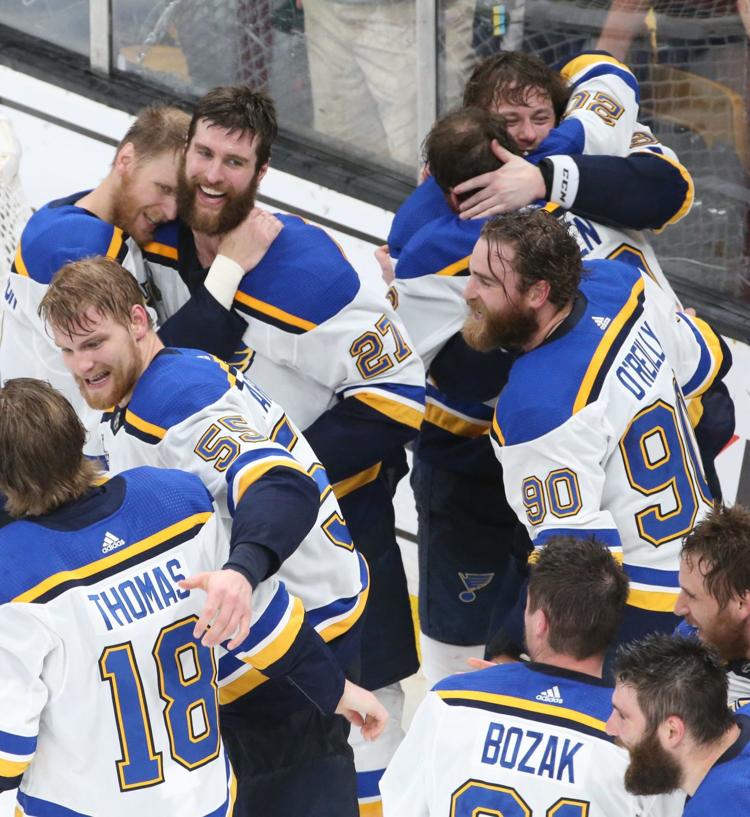 It's all or nothing for the Blues in Game 7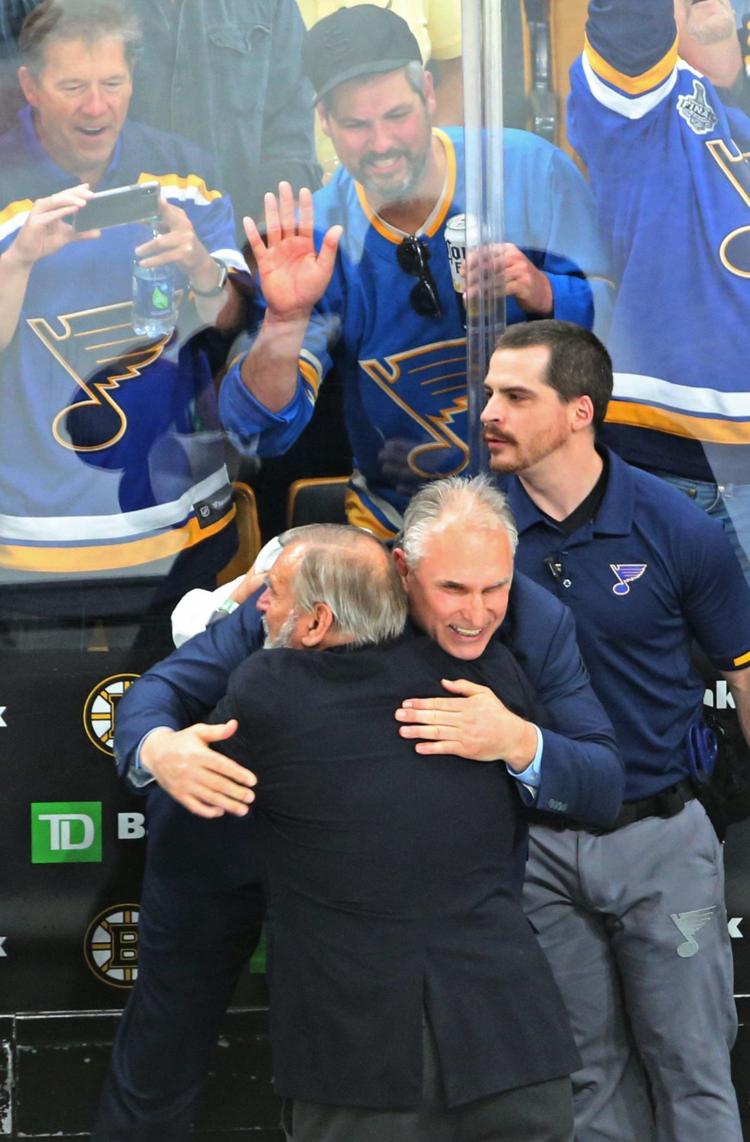 It's all or nothing for the Blues in Game 7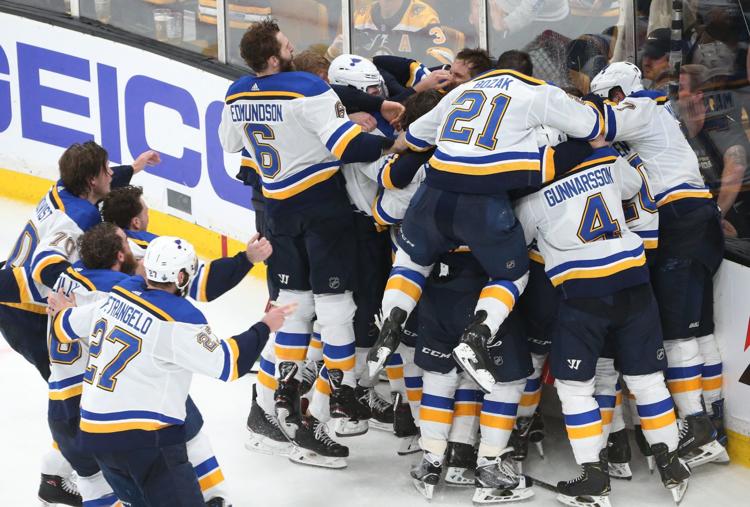 Blues win The Cup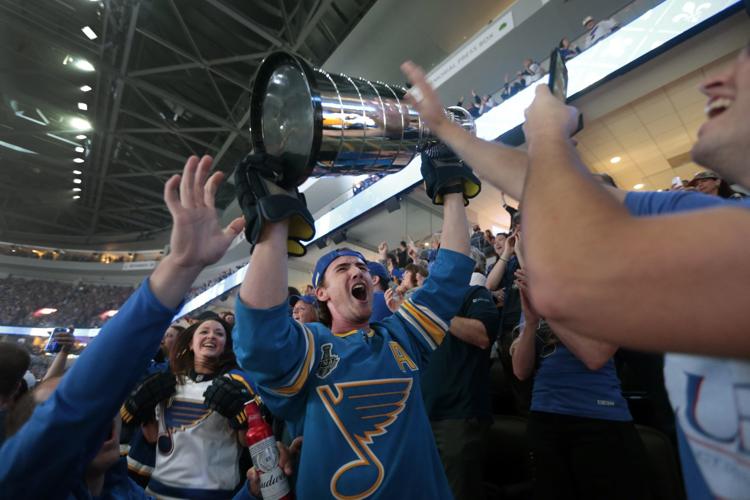 Blues win The Cup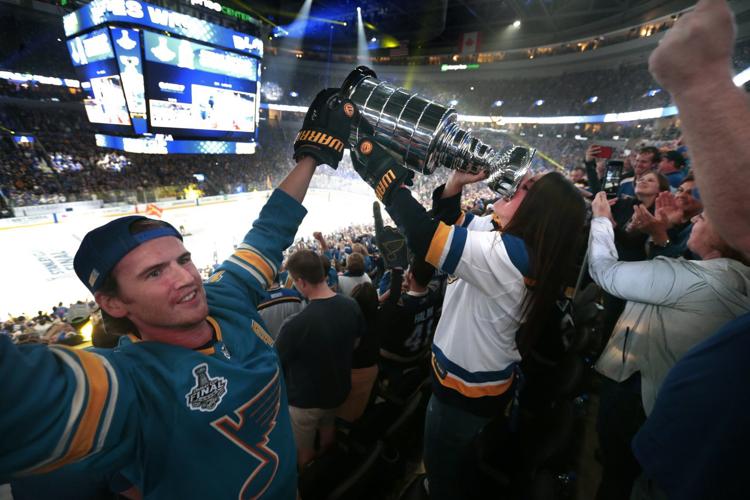 Game 7 Stanley Cup Final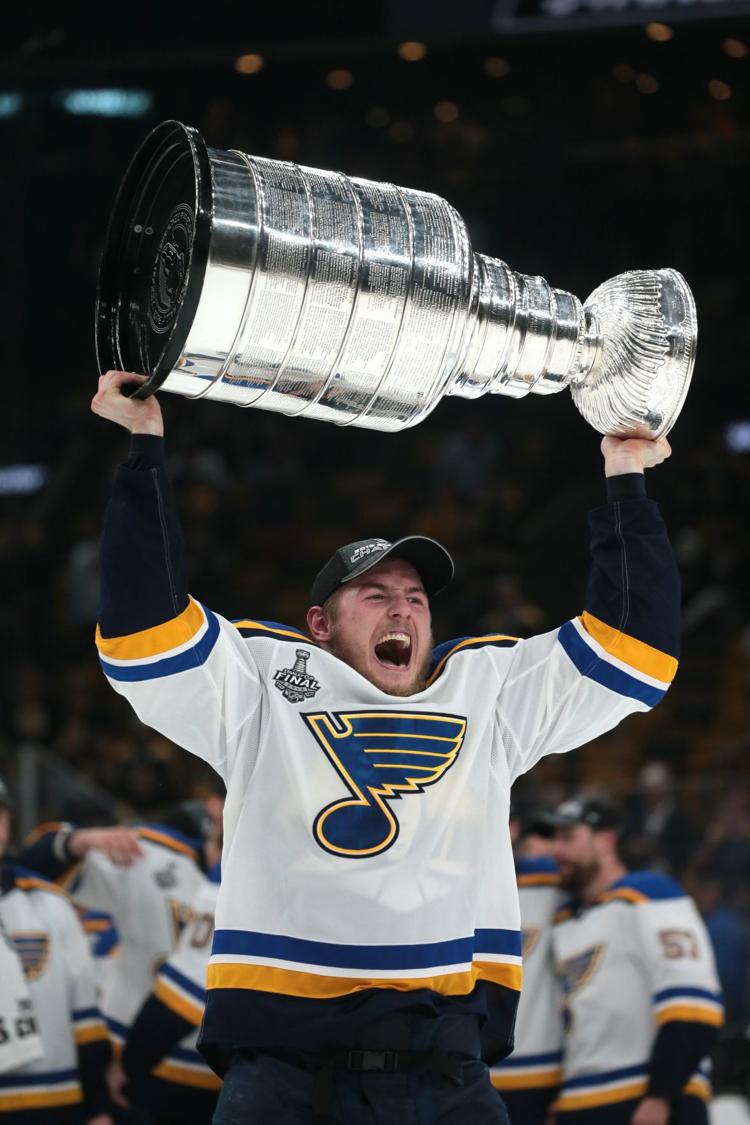 Game 7 Stanley Cup Final
Game 7 Stanley Cup Final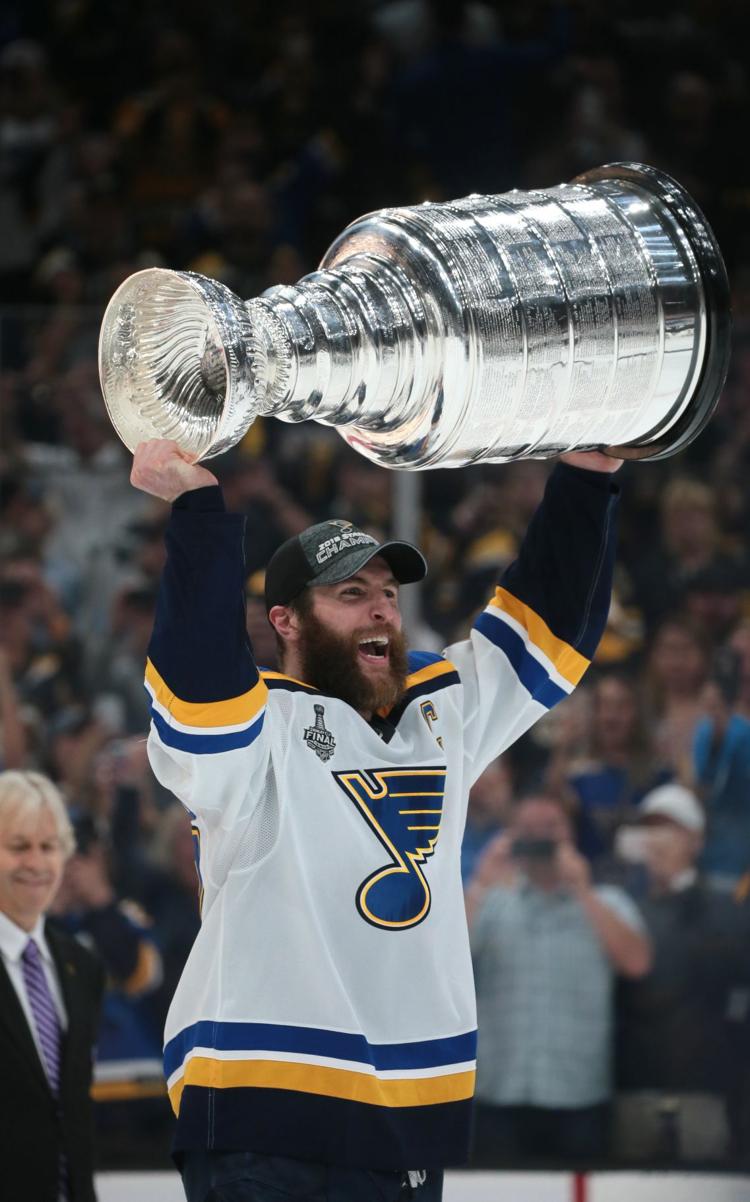 Stanley Cup: Fans watch Game 7 at Enterprise Center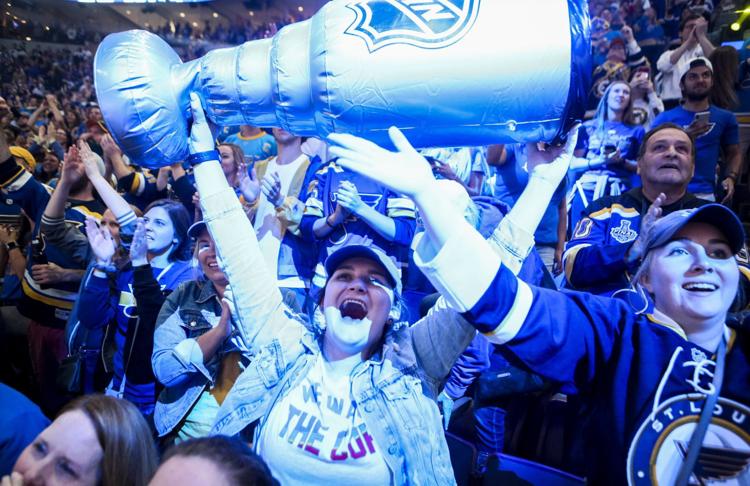 It's all or nothing for the Blues in Game 7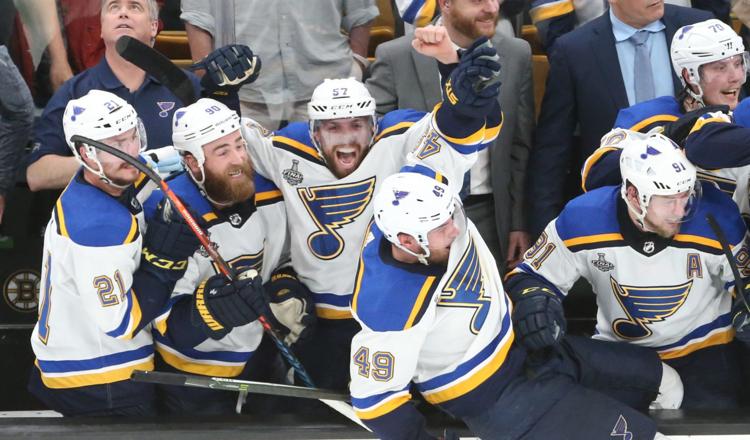 It's all or nothing for the Blues in Game 7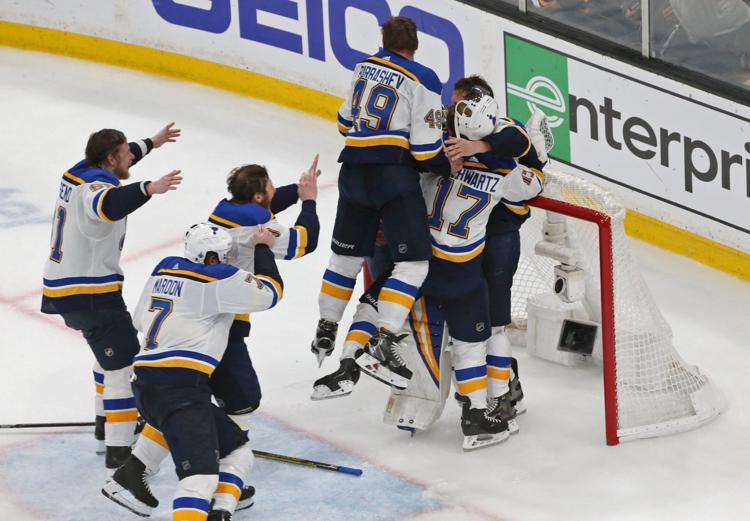 It's all or nothing for the Blues in Game 7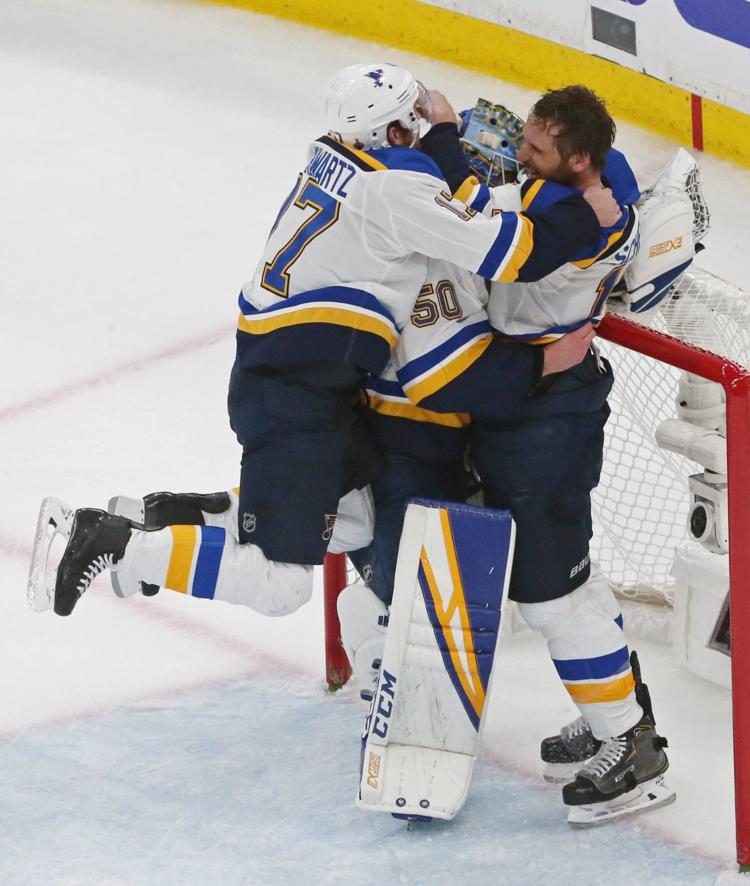 It's all or nothing for the Blues in Game 7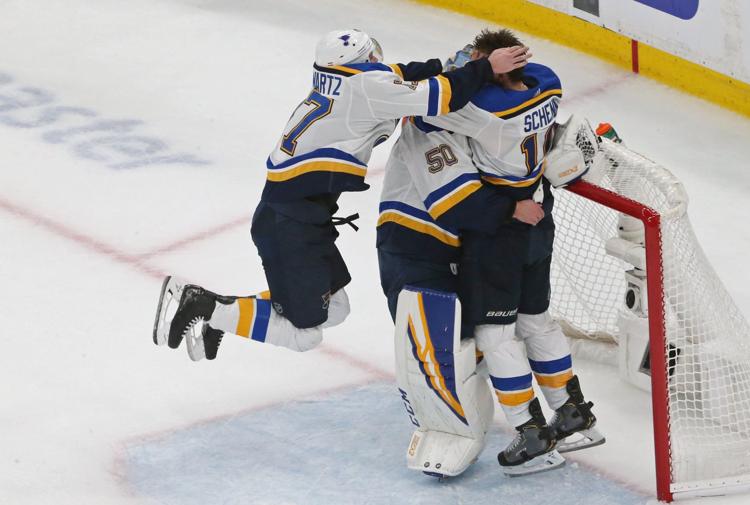 It's all or nothing for the Blues in Game 7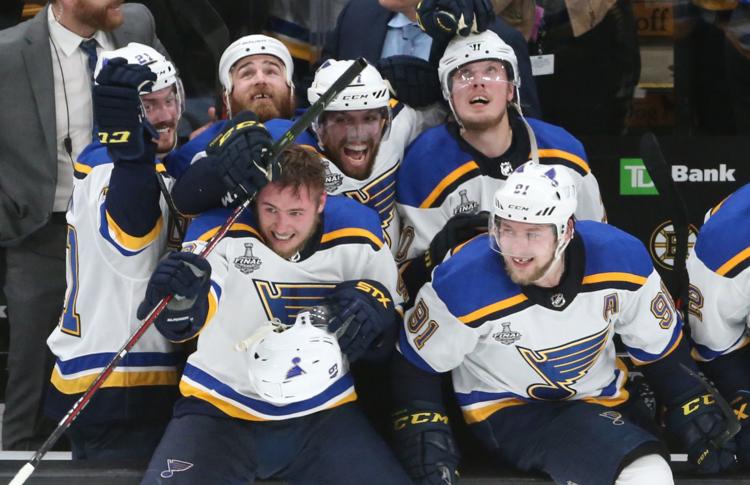 It's all or nothing for the Blues in Game 7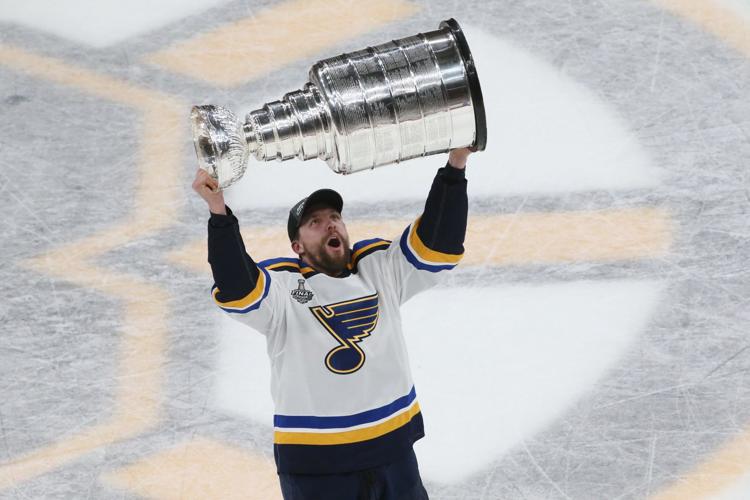 Blues win The Cup
Blues win Stanley Cup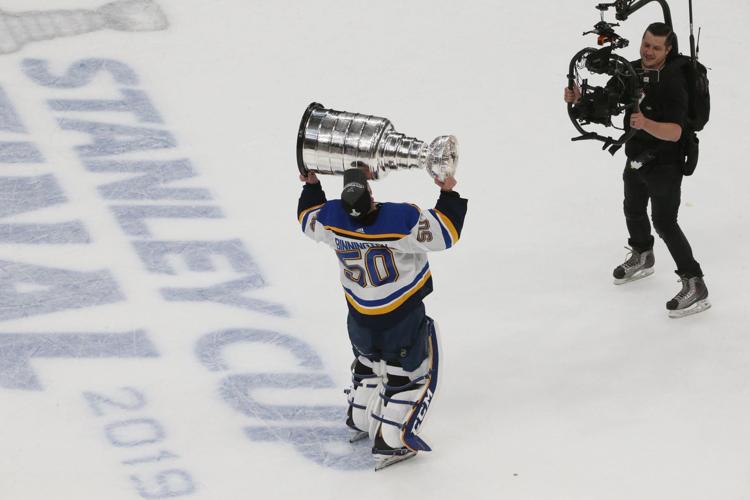 Stanley Cup Final Game 7 watch party at Busch Stadium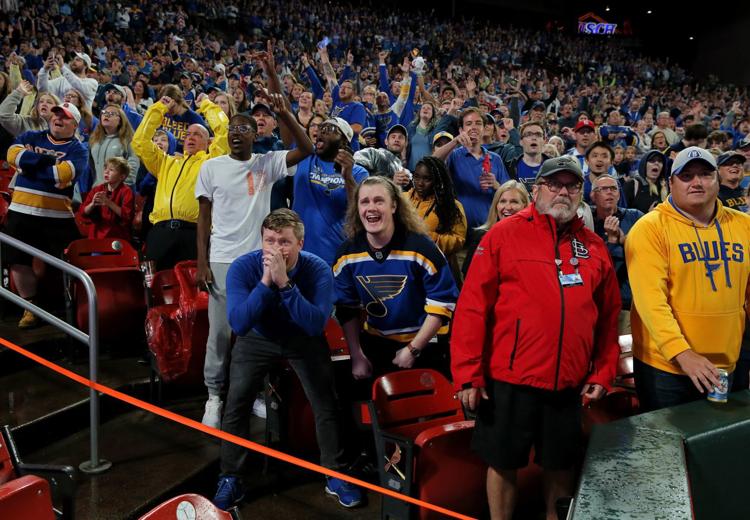 Stanley Cup Final Game 7 watch party at Busch Stadium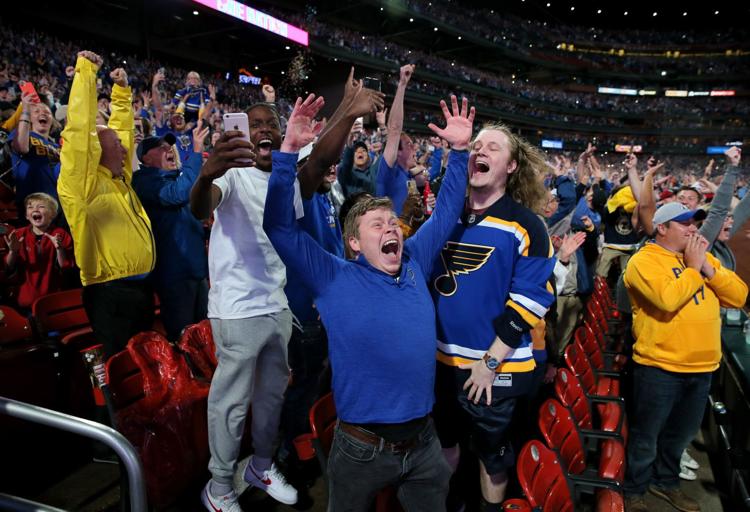 Blues win Stanley Cup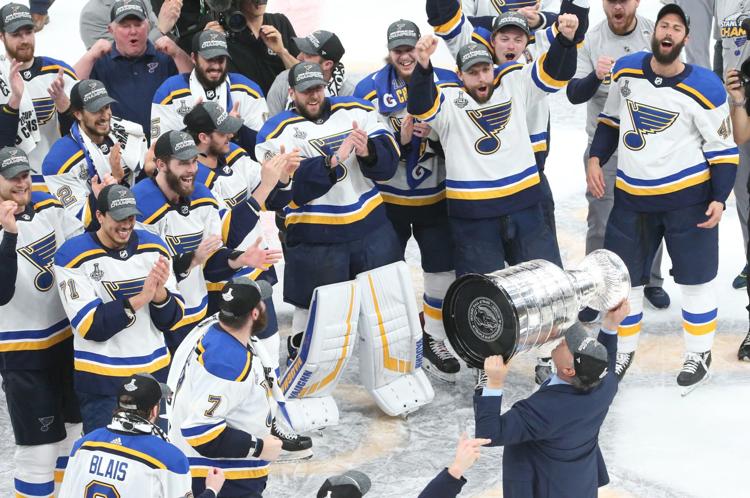 Stanley Cup Final Game 7 watch party at Busch Stadium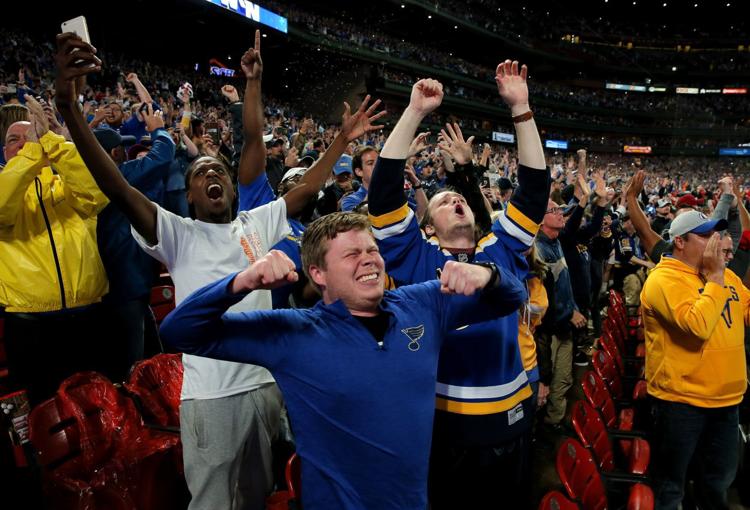 Stanley Cup Final Game 7 watch party at Busch Stadium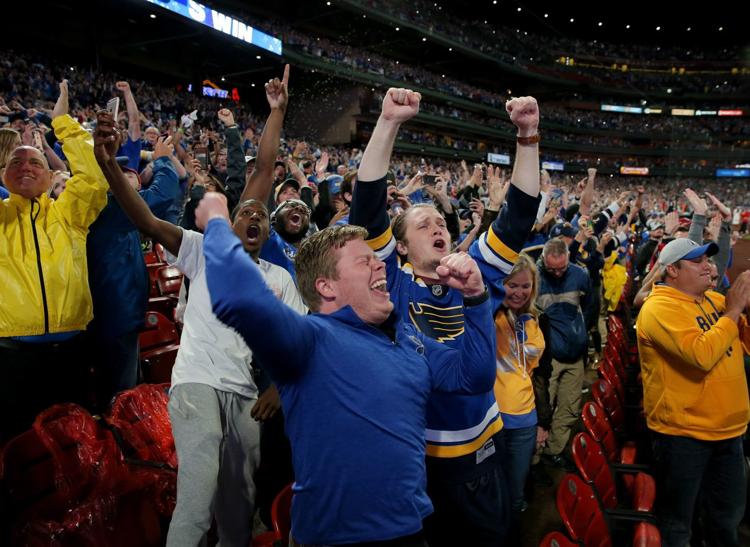 Stanley Cup Final Game 7 watch party at Busch Stadium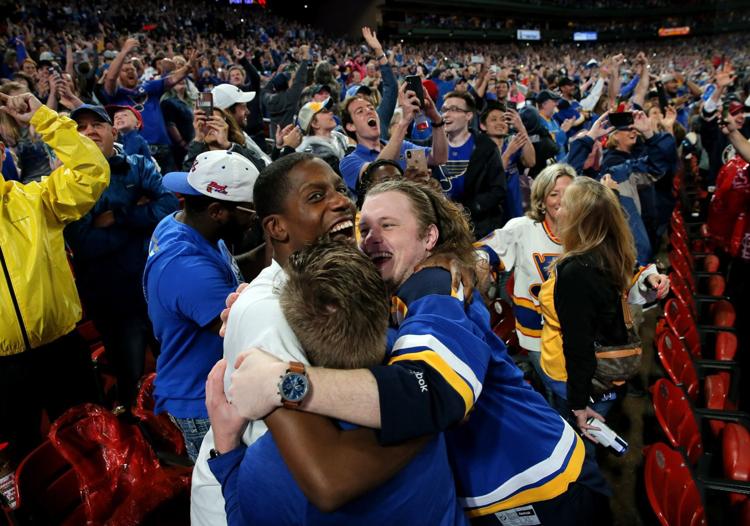 Stanley Cup Final Game 7 watch party at Busch Stadium
Blues win The Cup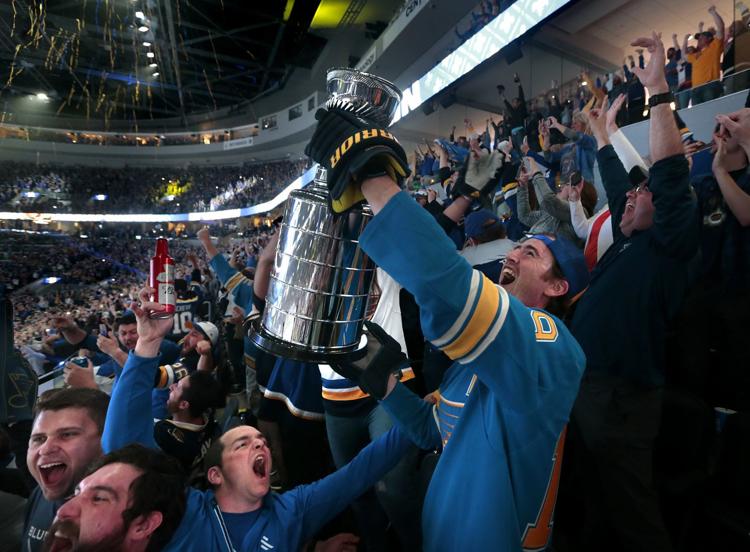 Game 7 Stanley Cup Final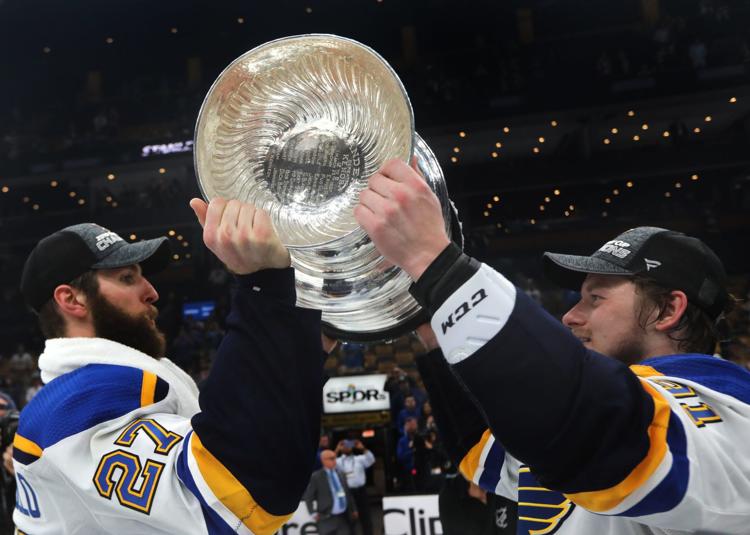 Blues win The Cup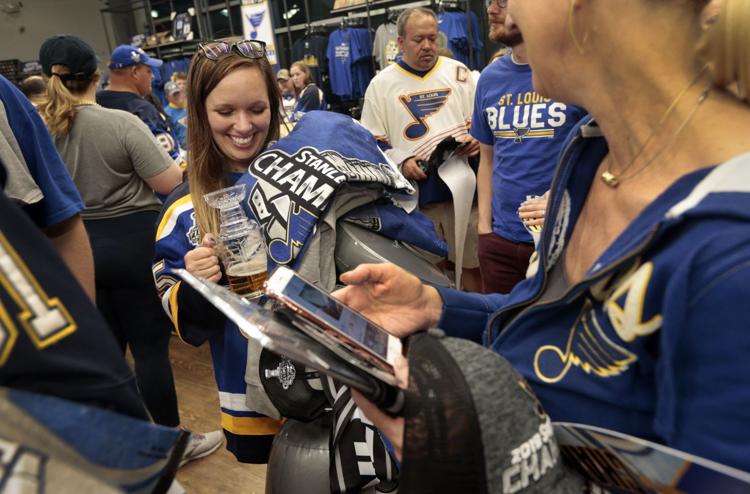 Blues win The Cup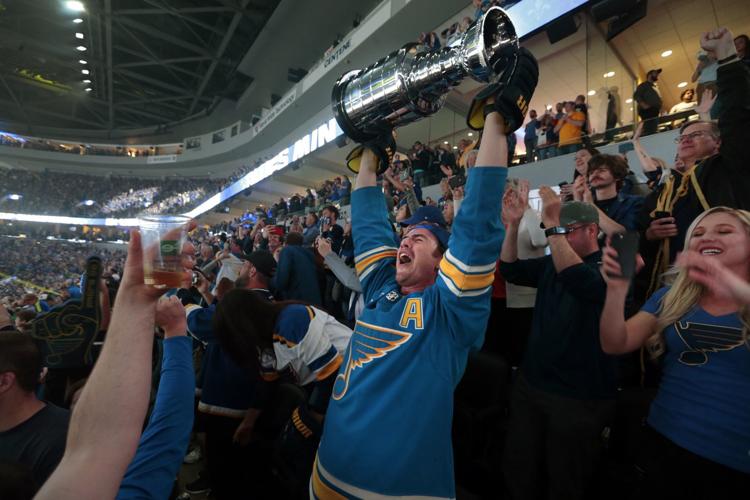 Game 7 Stanley Cup Final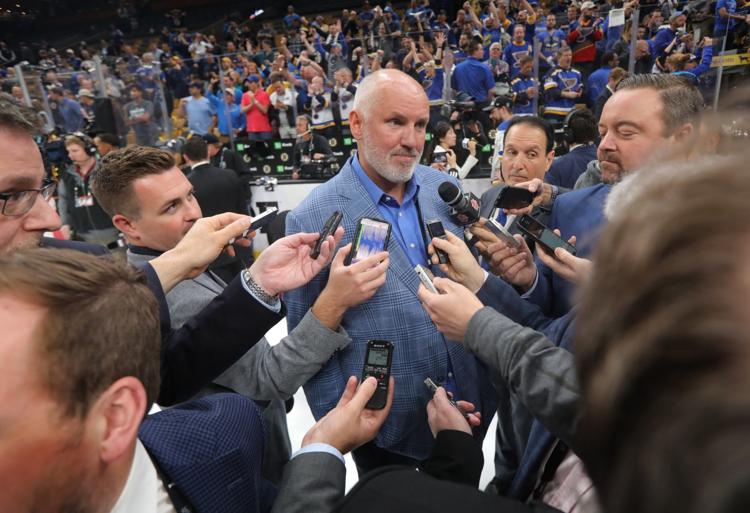 Game 7 Stanley Cup Final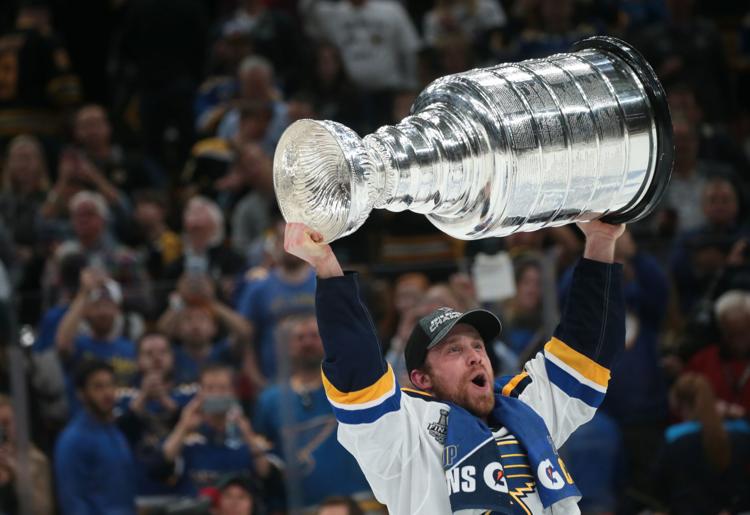 Game 7 Stanley Cup Final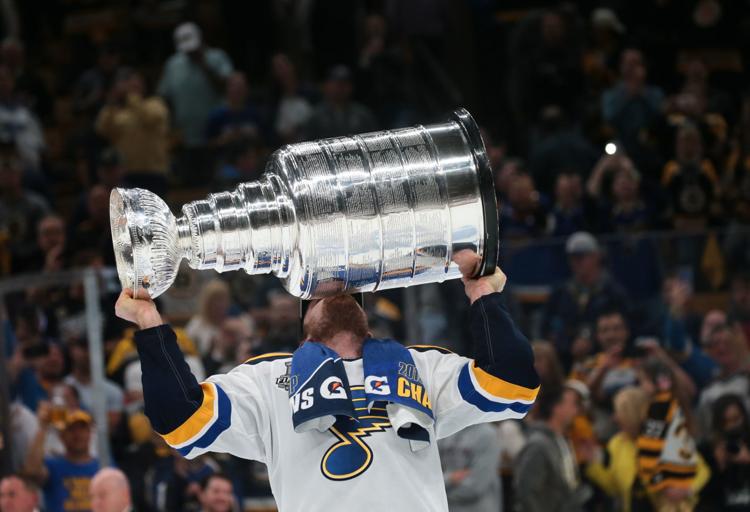 Game 7 Stanley Cup Final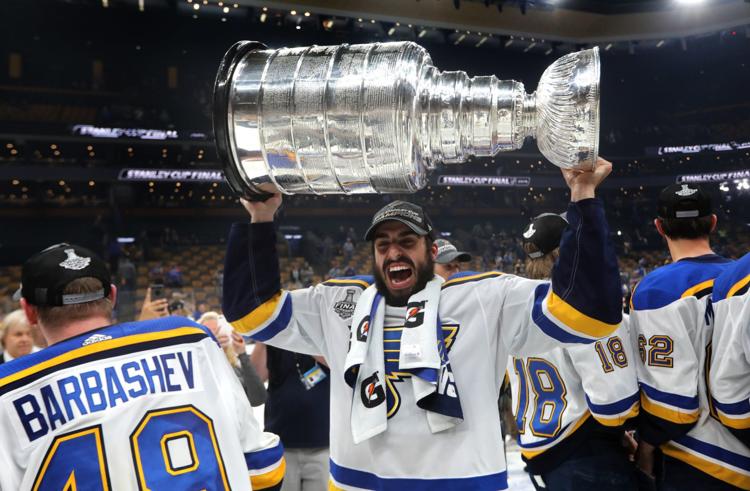 Blues win the Stanley Cup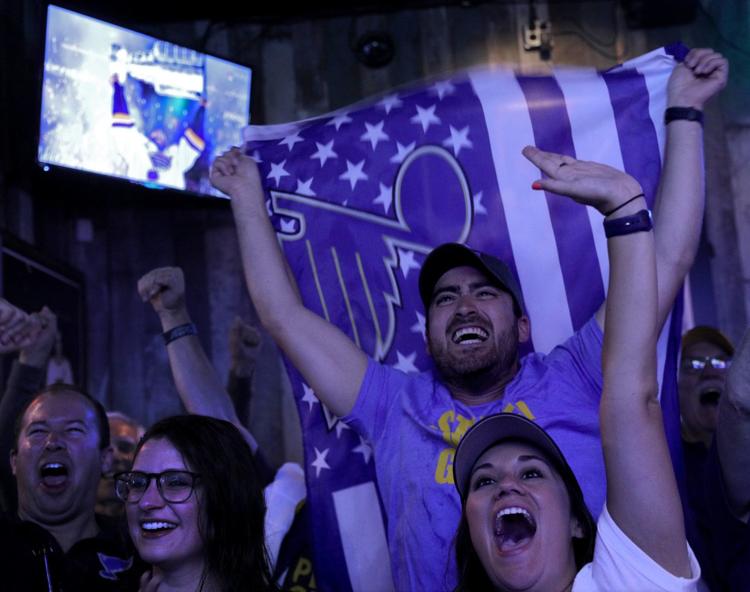 Blues win the Stanley Cup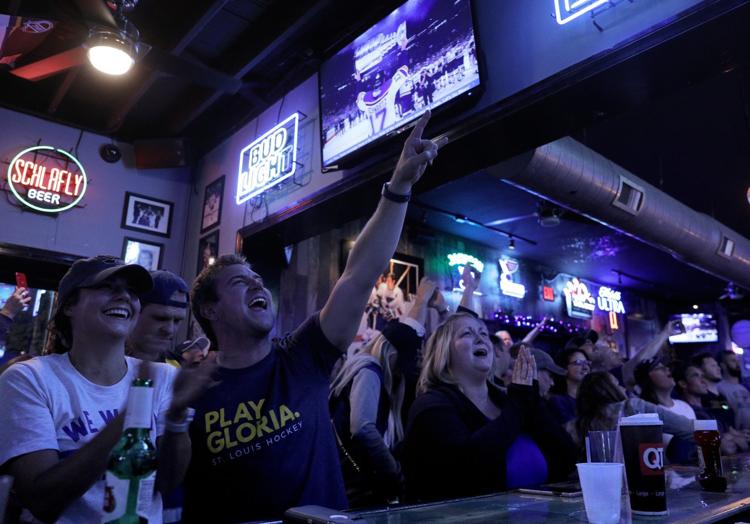 Blues win the Stanley Cup
Game 7 Stanley Cup Final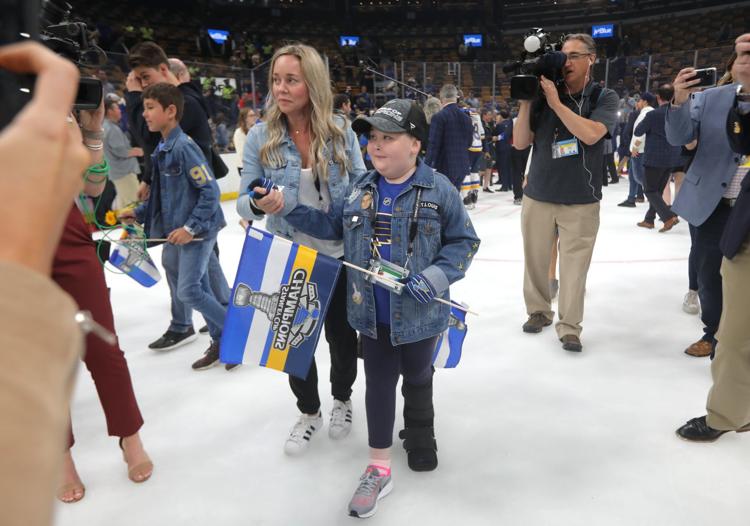 Game 7 Stanley Cup Final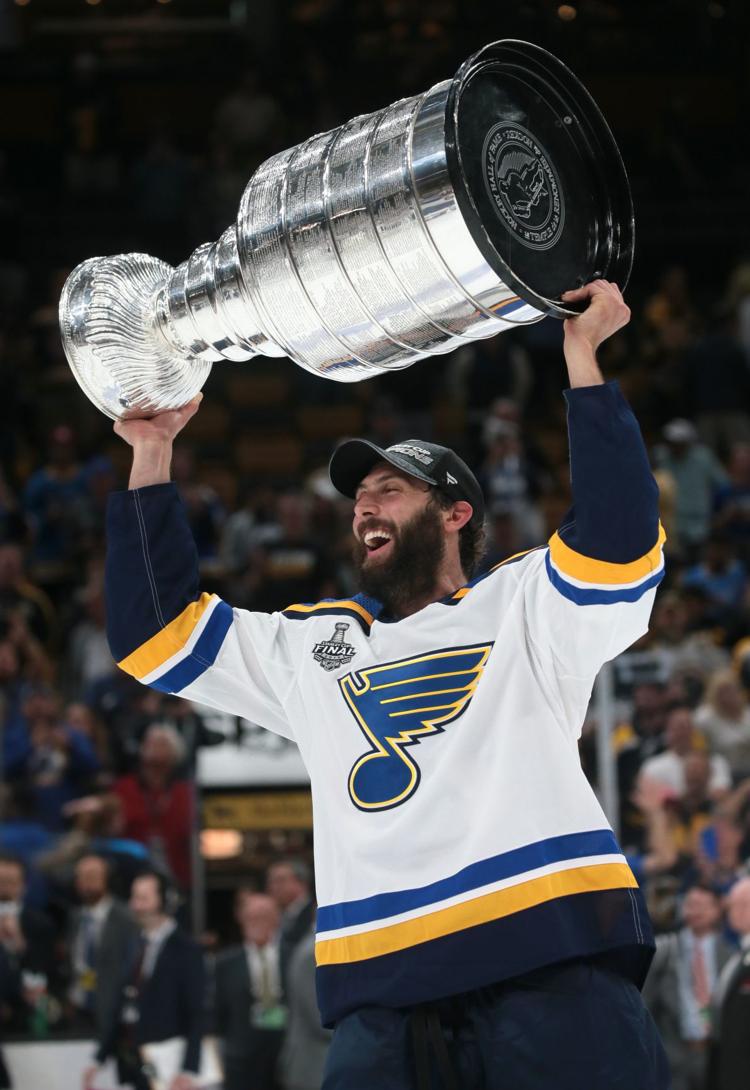 Game 7 Stanley Cup Final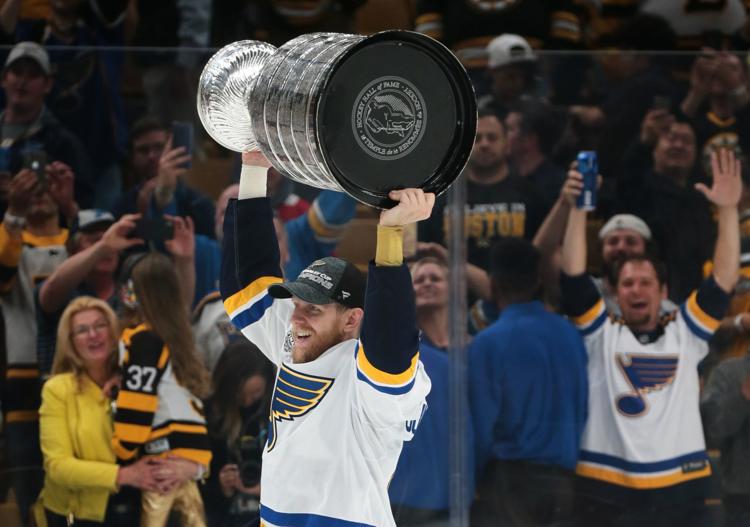 Game 7 Stanley Cup Final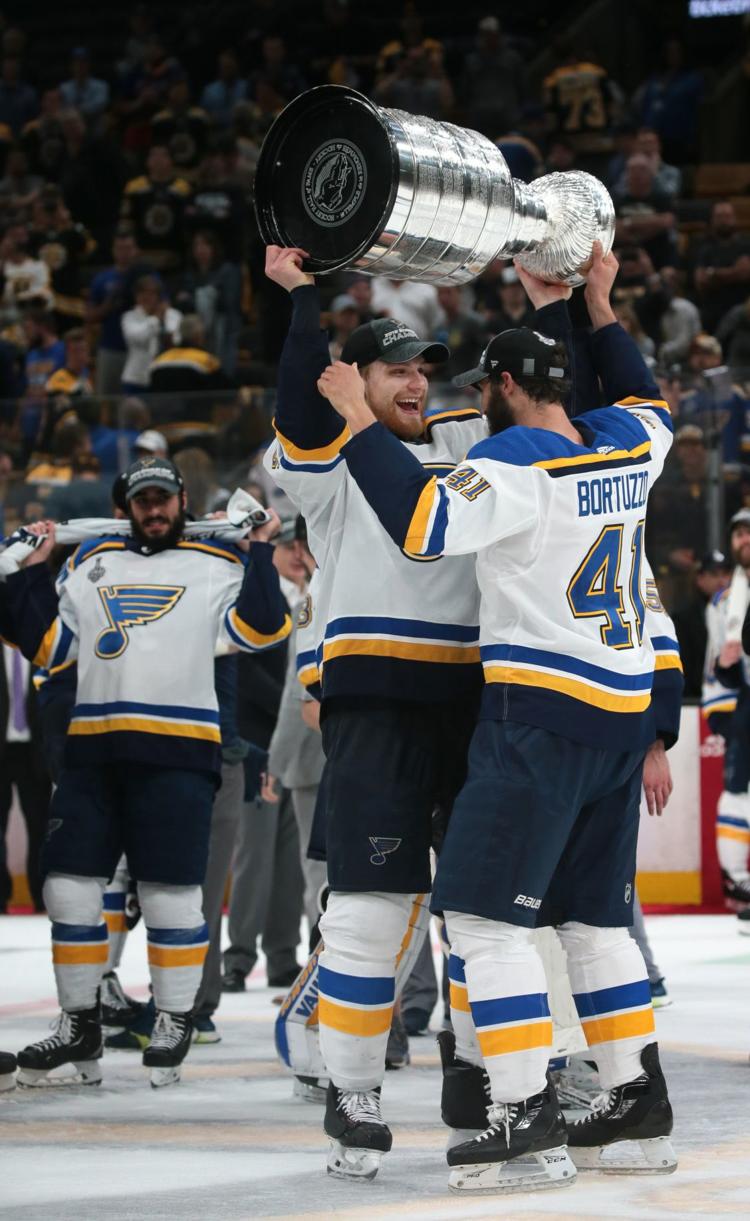 Game 7 Stanley Cup Final