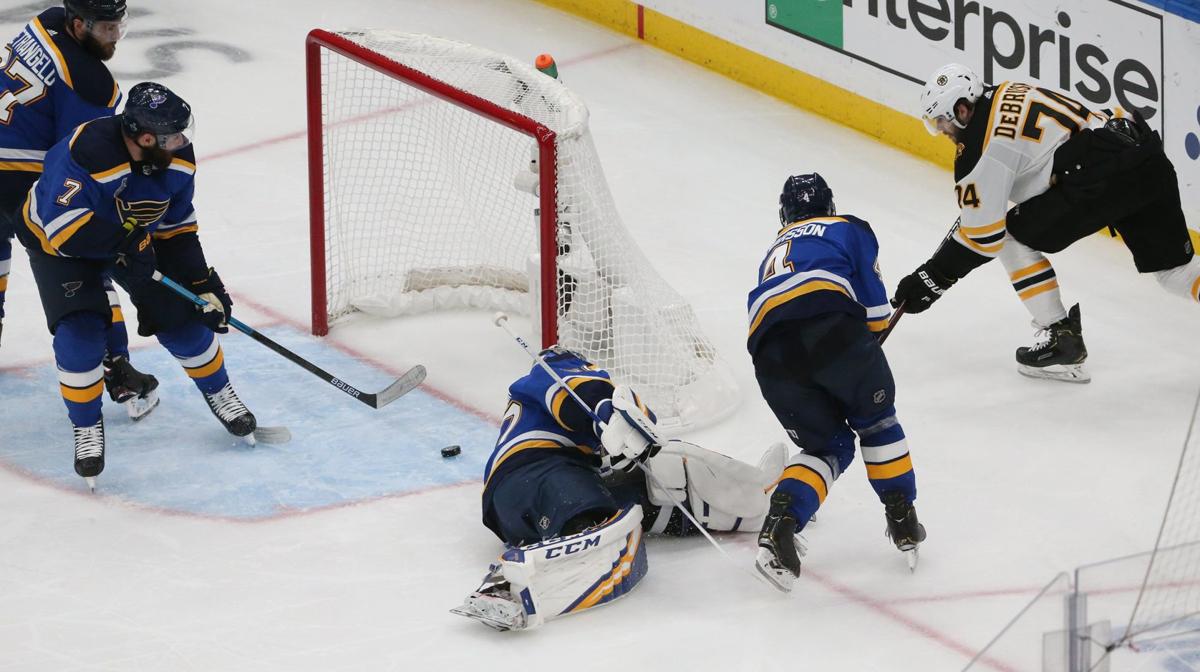 As the racial turmoil continues throughout the nation in light of the killing of George Floyd in Minneapolis one week ago, the Blues are speaking up.
Organizationally, a joint tweet from the Blues and Cardinals under the heading "One Nation" said in part that the teams "stand united in support of racial equality for all those who march peacefully to highlight and protest racism, bigotry and violence. There is no place for intolerance in our society."
Meanwhile, several Blues players and former Blue Pat Maroon chimed in on social media.
In a four-part post on his Instagram account, goalie Jordan Binnington said he has come to the realization "that remaining silent is no longer tolerable. Over the last couple days, I have learned what it means to be a true ally towards the black community. And going forward, I will fight for what is right."
On the baseball side, Cardinals pitcher Jack Flaherty began his tweet with the words: "I can't breathe." It was followed by the notation "Remember the names," then listed the names of eight persons of color killed by police in recent years.
Defenseman Marco Scandella said via Instagram that: "To see human beings consistently targeted, and victimized as a result of their skin color is heartbreaking and needs to end right now. A world divided against itself cannot stand."
And on what is being called #BlackOutTuesday, forward Tyler Bozak tweeted out a plain black screen as a statement that black lives matter.
On his Twitter account, St. Louisan and former Blue Maroon had a screenshot full of thoughts. He said he respects the "good men and women of law enforcement that use their authority the right way to protect all of our citizens. I will continue to support you."
He added: "I'm also heartbroken seeing cities that I love burning down including my hometown, but moreso I'm angry at the injustice of George Floyd and the other men and women whose lives were taken too soon."
The latest STL Blues hockey news, NHL headlines, scores, standings and rosters.