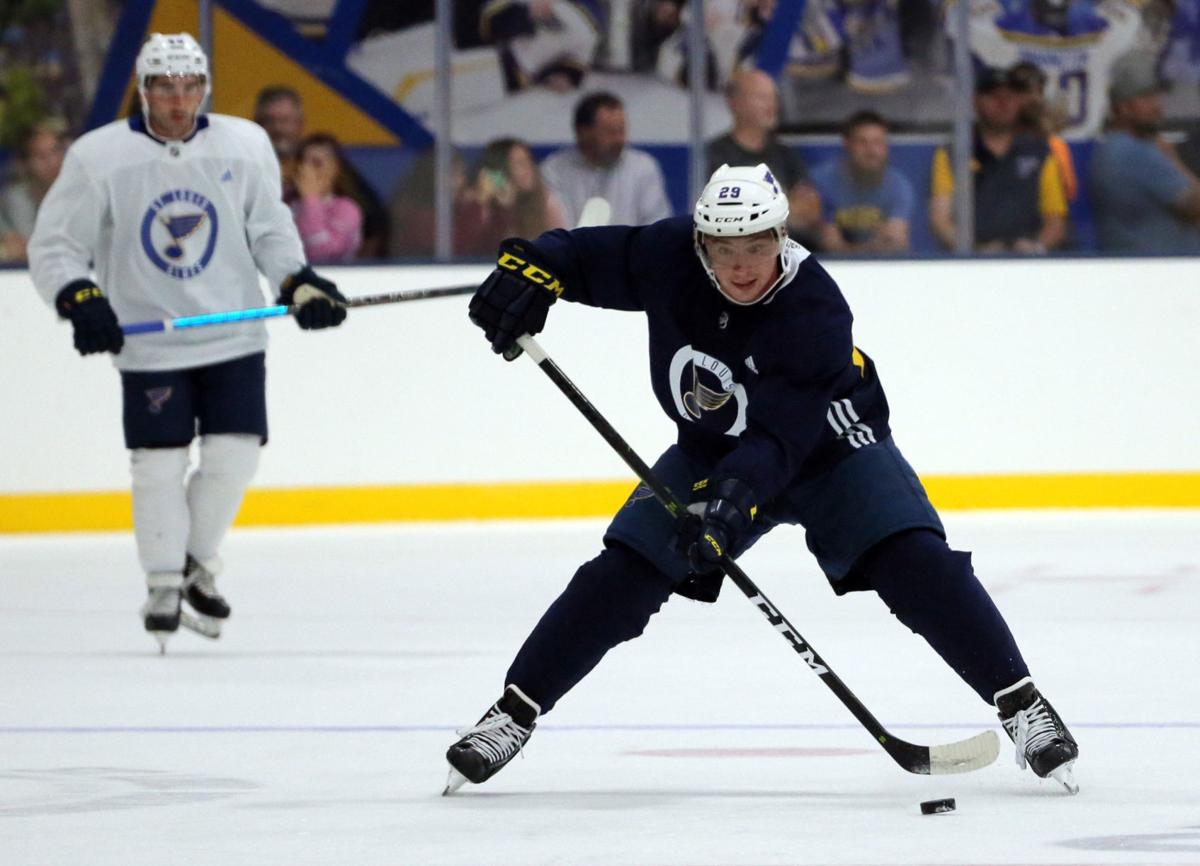 The NHL has taken another step towards returning to play with the announcement Monday of protocols to begin small-group workouts in early June.
A maximum of six players at one time will be allowed to take part in the voluntary workouts at team facilities, in what the league is calling Phase 2 of its return to play framework.
Only one athletic trainer and one conditioning coach will be allowed in the facility for these workouts; otherwise no members of the coaching staff will be involved. There are a few other exceptions, including one equipment manager. And a week into their initial access to the team facility, goalies are allowed to have an independent goalie coach (one not employed by the team).
Among those not allowed in the facility are members of the media, player agents, massage therapists and relatives of players.
In what was a 22-page memo _ the last seven of which detailed cleaning and disinfectant requirements _ the NHL did not specify exactly when Phase 2 would start or how long it would last.
But if all goes well, Phase 2 would be followed by full-squad training camp and then the resumption of play. The NHL Players Association agreed on the framework of a 24-team postseason format Friday night, with the league expected to make a formal announcement on that format this week.
Players will be tested for COVID-19 two days before beginning Phase 2, then will be tested twice a week thereafter. Additionally, they will undergo daily temperature readings and be checked daily for any COVID-19 symptoms.
Social distancing at six feet must be maintained while in the facility, and masks must be worn while entering and leaving the building, while traversing through heavily-trafficked areas of the building and when social distancing is not possible. An exception to the mask rule is when players are exercising _ either on_ or off-ice.
"The health of player and club personnel is the league's top priority as it relates to adoption of preventative measures to help protect against contraction of COVID-19, as well as procedures regarding detection of infection and transmission of COVID-19," the memo stated.
But it also cautioned that: "This protocol, while very comprehensive, cannot mitigate all risk."
The NHL has been in a self-quarantine mode due to the coronavirus pandemic since suspending play March 12 _ or 75 days ago as of Memorial Day. The imminent start of the small-group voluntary workouts marks an important first step in completing the 2019-20 season, particularly when it comes to giving almost every player his first ice time since March 11, when the last games were played.
One look at the 22-page memo provides an indication of the time and preparation that went into implementing a Phase 2 framework, and how much more needs to be done before actual games can be played.
When the NHL initially paused its season in March, the vast majority of Blues players remained in St. Louis. But once it became clear that the suspension of play wouldn't be a short-term thing, more and more players returned to their home cities.
For example, defensemen Vince Dunn and Marco Scandella and forwards Sammy Blais and Mackenzie MacEachern all began the self-quarantine period in St. Louis before returning home several works later. For Scandella and Blais, "home" is Quebec province in Canada. Dunn went back to Toronto and MacEachern to Michigan.
So the first step for them and other out-of-town Blues planning to participate in the voluntary Phase 2 workouts is getting back to St. Louis. As part of Phase 2 protocol, there is a mandatory 14-day self-quarantine period required for players returning to St. Louis via public transportation.
Players are asked to avoid carpooling if they drive back to St. Louis. If carpooling occurs, the team has the option of requiring a 14-day quarantine once the players arrives here.
Additionally, team medical personnel have the discretion to impose a 14-day quarantine if players are returning to St. Louis from high-risk areas.
And of course, any local health mandates would override any league guidelines.
It should be noted that there is another option for those wishing to participate in Phase 2. Players from other clubs can have access to another team's facility if they live in that town. For example, that would allow St. Louisan Pat Maroon _ the former Blue now with the Tampa Bay Lightning _ to work out at the Blues' facility.
The memo stresses that testing for asymptomatic players in Phase 2 must not be done at the expense of testing for "health-care workers, vulnerable populations and symptomatic individuals" in each NHL market.
Echoing comments made earlier by NHL deputy commissioner Bill Daly in the general context of a return to play, the 22-page memo states that it's "not anticipated that isolated cases of COVID-19 would necessitate wide-scale quarantine of a club" during Phase 2.
Once the players arrive at a team facility, there are all kinds of guidelines and restrictions on activities. For starters, no contact is permitted on the ice. If players are using the weight room, no spotter is allowed. Players are encouraged to shower at home whenever possible.
And to limit the potential for exposure to the virus, players must stay in the same small-group pod throughout Phase 2. In other words, a player can't jump to a different group of players once he begins training at the team facility.