Vladimir Tarasenko will be back soon.
Just not Saturday against the Blackhawks.
"I'm not going to play tomorrow," the injured Blues forward said after practice Friday morning. "Feel better, close. Close to come back."
That Tarasenko is so near to a return to the St. Louis lineup is surprising in itself. He's not even three weeks into a four-week timeline to return from a hand injury, and Tarasenko has looked good enough in practice to impress Blues coach Craig Berube.
"He looks good to me," Berube said. "He's skating well, and he's shooting well. But it's what he feels, and how he feels, and if he's ready to compete and battle in battles and puck battles and things like that. That's where he's probably not quite ready yet. But he looks ready to me.
"But it's up to the player. He's got to be sure that he's ready. We're not going to force anybody, he's got to be ready. If he's not ready, he's not ready."
Tarasenko injured his right hand on Dec. 31 when he blocked a Matt Dumba shot in the first period. When he returned to the Blues bench, he could be seen flexing his hand, and he did not return for the second period.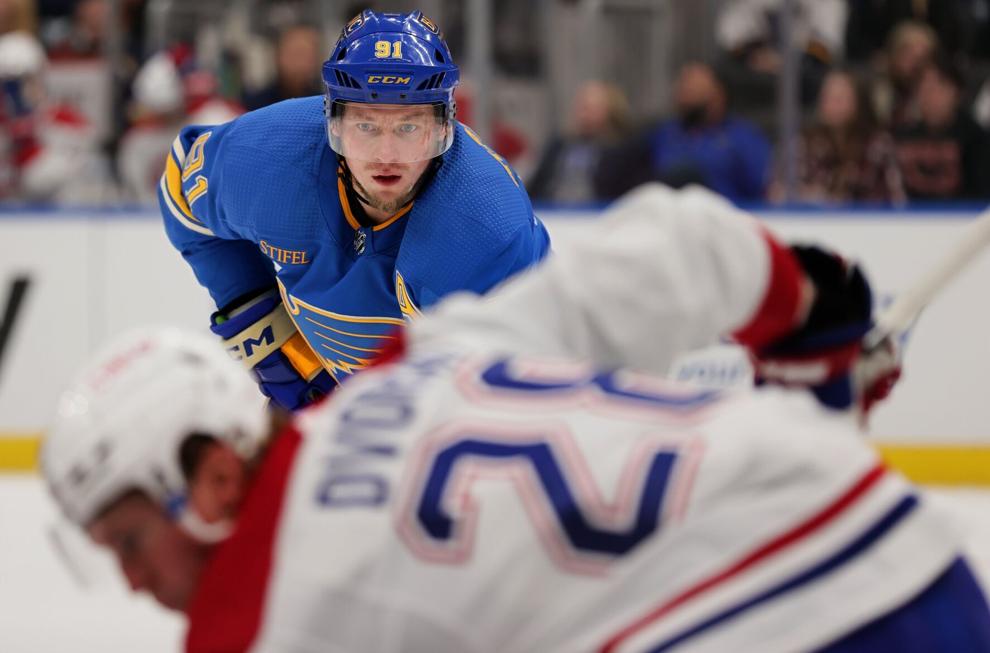 "I tried to play the period, and then I cooled down a little bit in the intermission and find out I just could not hold the stick," Tarasenko said. "Unfortunate, but close to play now. I'm very excited and things been well."
The Blues announced Tarasenko's injury on Jan. 2 in tandem with Ryan O'Reilly's broken foot, which is slated to put the Blues captain out until mid-February. The two injuries figured to quicken the Blues' path towards a trade deadline seller, but the team has gone 6-3-0 without Tarasenko and O'Reilly with contributions from top-line players and goaltenders, depth role players and injury replacements.
With wins over Chicago and Buffalo on Saturday and Tuesday, respectively, the Blues can finish their season-long seven-game homestand at 5-2-0 with three games remaining before the All-Star break.
"I think the guys played well last game, very important ones for all of us," Tarasenko said. "The goal is the same. We have to push to a playoff spot. I think this group is very tight, very good group of guys. Everybody support each other and, like I said in the beginning, everybody believes here."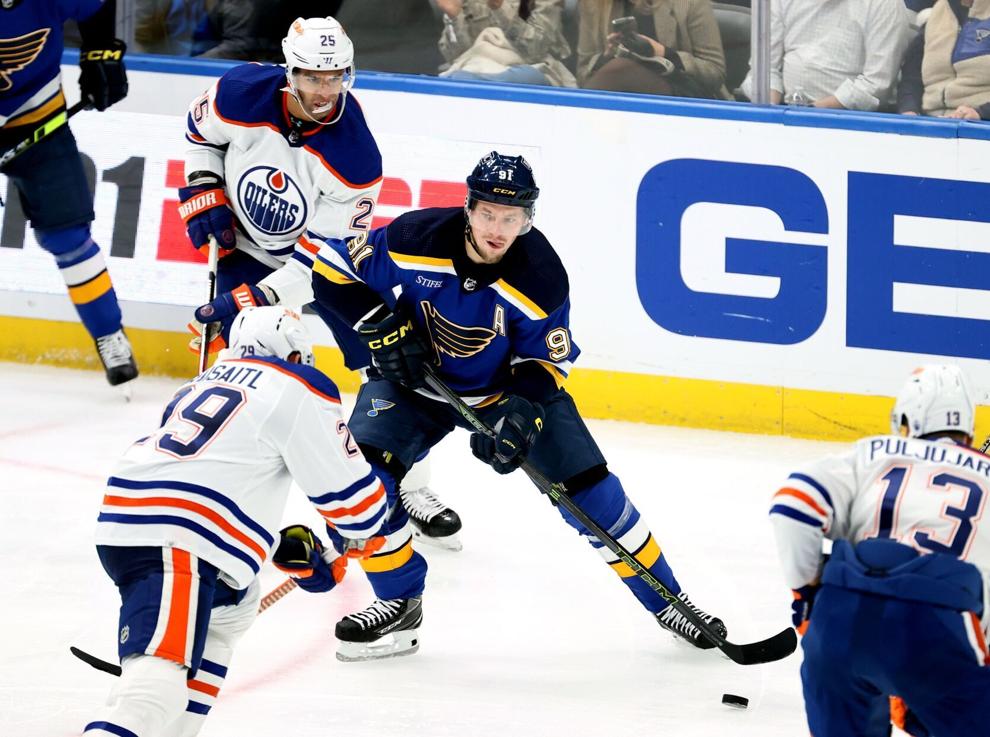 The timing of Tarasenko's return could impact where he finishes this season, too.
Tarasenko will be an unrestricted free agent in the offseason and has previously requested a trade from the Blues. Blues general manager Doug Armstrong said earlier this month that his team's results will dictate which direction the franchise goes at the trade deadline on March 3.
The Blues (49 points in 46 games) entered Friday two points out of a playoff spot, as Calgary (51 points in 46 games) held on to the last Wild Card position. By points percentage, though, Colorado (49 points in 43 games) has the eighth-best record in the Western Conference.
Tarasenko's return could help buoy the Blues into playoff position.
"He's been here for a long time, you guys know what kind of player he is: scores goals and is a great skater," Berube said. "He's in the All-Star Game. He's a good player and been a good player here for a long time."
Tarasenko: "It's important time. If I can play, I'll play. The day I feel like I can go, I'll play."
Tarasenko will be the Blues' lone representative at the All-Star Game in Sunrise in two weeks, as none of the Blues were selected via the fan vote to play on the Central Division team. Instead, Nathan MacKinnon, Mikko Rantanen and Connor Hellebuyck were chosen by the fans.
It will be Tarasenko's fourth trip to the All-Star Game and first since 2017. He has 10 goals and 19 assists in 34 games this season.
"I was excited (to be named an All-Star)," Tarasenko said. "It was a long time ago, even before injury I knew. It's an honor to represent the team. Like I said, it's not a fun part being injured, but I'm excited about coming back to play."
Tarasenko could also be part of a plethora of Blues returning to action.
Torey Krug (lower body) skated on consecutive days. Robert Bortuzzo (lower body) was on the ice with the team for the first time Thursday. Marco Scandella (hip) and Scott Perunovich (shoulder) have had long roads back to skating regularly with the rest of their teammates.
Tarasenko said every day, his hand is making progress and "every day feels better." He said the Blues training staff "worked a lot on the hand and did some stuff to make it faster," even allowing an early return to become a possibility.
How will he know when he's ready? 
"When the pain gone, when kind of able to do things with my hand and stick for 100%," Tarasenko said. "It's an important time of the year for our team. I want to help the team, take some time, and get healed. When I'm ready to play, I just go play."