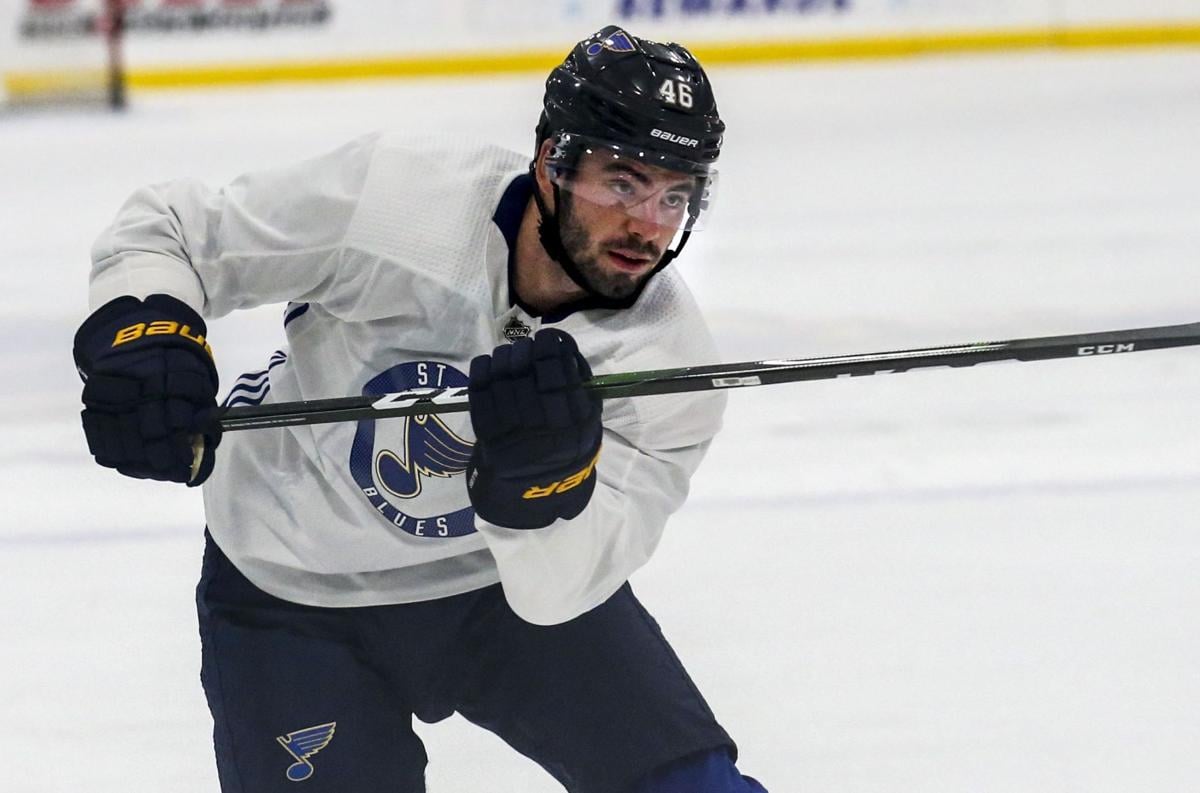 While Niko Mikkola and Scott Perunovich have drawn most of the attention on the Blues' list of defenseman prospects, Jake Walman remains on the team's radar.
Walman, 24 and a third-round draft pick in 2014, has agreed to terms on a two-year deal with the club. He had been a restricted free agent who was arbitration eligible, but did not file for arbitration.
It's a two-way contract in the 2020-21 season, but a one-way deal in 2021-22, according to the Blues. The total value of the deal is $1.45 million according to capfriendly.com if he's on the Blues' roster both seasons.
"Jake had a solid season in the AHL," general manager Doug Armstrong told the Post-Dispatch on Thursday. "His skating and agility fit well in today's game, and we are looking forward to Jake coming to St. Louis and competing for a position on the team."
The Blues thought enough of Walman that he was part of the expanded roster that they took to the Edmonton bubble in late July for postseason play. Although he didn't get in a game, Walman was encouraged by the feedback he got from the coaching staff in the bubble.
"I worked real hard this year to get back (in mix)," Walman said at the time. "I always thought I was there; I just needed to get my self-confidence up. I know I have all the ability; I have the right game to play."
There are easier D-corps to make in the NHL than the Blues' unit, but Walman isn't giving up on his NHL dream.
"Personally, I believe I can play and be a good factor in the NHL," he said. "That's what I think about every practice, every time I step on the ice, every time I'm in the gym."
After three seasons at Providence College, Walman spent the past three seasons in the American Hockey League — playing primarily for the Blues' affiliate in San Antonio.
In 57 games last season before the coronavirus pandemic shut down the AHL, Walman had eight goals and 19 assists for 27 points. All were career highs for him in pro hockey.
He spent 10 days on the Blues' roster last regular season, appearing in his first NHL game Jan. 4 at Vegas.
He was plus-1 in 11 minutes 4 seconds of ice time with one blocked shot.
Walman's deal leaves fellow defenseman Vince Dunn as the only remaining unsigned player in the organization.