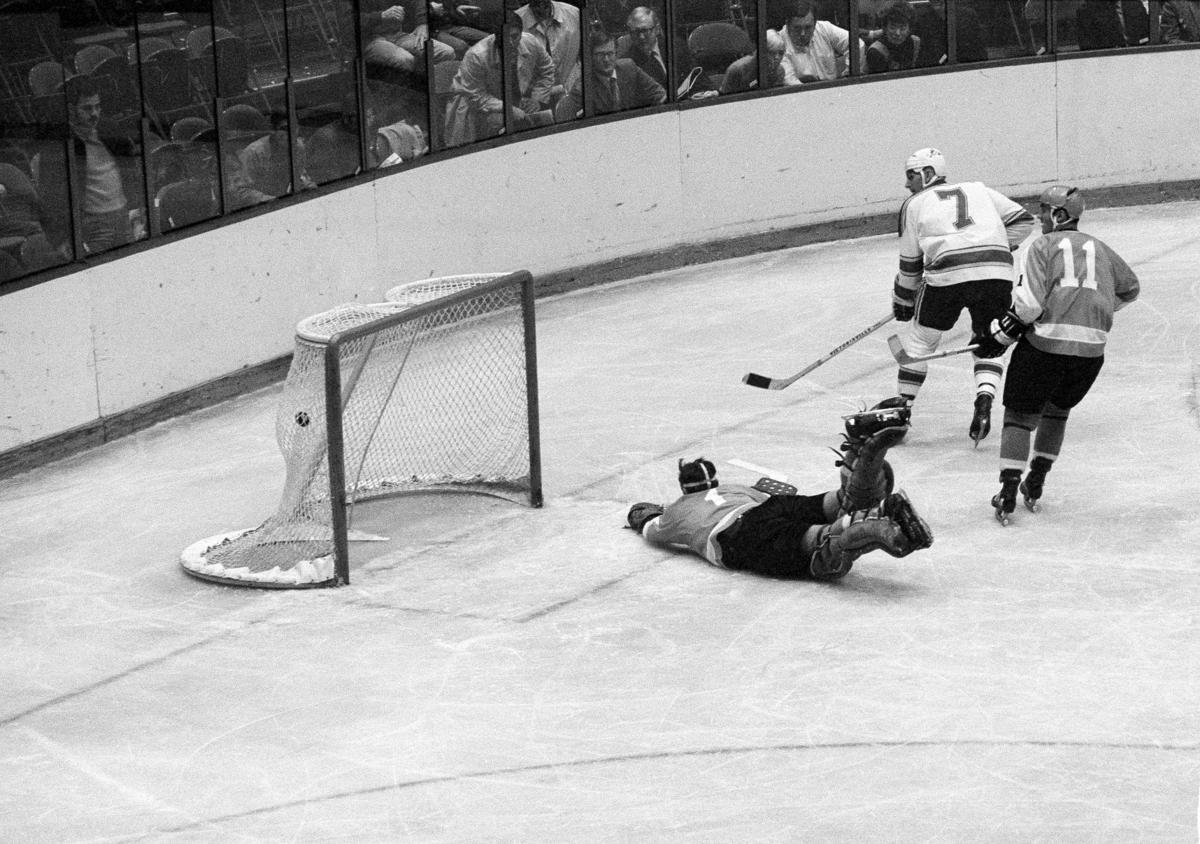 On Nov. 7, 1968, Red Berenson of the St. Louis Blues had one of the greatest nights in NHL history. The Post-Dispatch was on the scene and here was our original coverage.
PHILADELPHIA, Nov. 8 - "We want Red, we want Red,"  chanted the crowd of 9164, and Gordon Berenson, the mighty Red Baron of the Blues, responded by tying a National Hockey League record that has stood for 24 years.
Berenson, who previously had never registered even a hat tricK (three goals) in his six NHL campaigns, fired in six goals to lead the Blues to an 8-0 victory over the Philadelphia Flyers last night.
"I couldn't believe that the crowd actually wanted me to score more," said Berenson, as he toweled himself in the St. Louis locker room. "They hated us here last year.
"But let me tell you. It was one of the greatest thrills of my life."
The victory strengthened the Blues' hold on first place in the NHL's West Division. St. Louis has 13 points, four more than the second-place Los Angeles Kings.
Berenson spent a half hour answering the questions of at least 20 reporters in the dressing room. But he saved some of his best remarks for later. "I think that just about duplicates the thrill of paddling a wilderness river," said the avid outdoorsman.
"Everything went right. It's like planting trees. Some years you plant 12 and five or six come up; some years you plant 12 and none come up. Tonight everything was going in."
Berenson's six goals matched the modem NHL record set by Syd Howe (no relation to Gordie) of the Detroit Red Wings in 1944. Joe Malone scored seven goals for the Quebec Bulldogs against the Toronto St. Pats in 1920, before the present NHL was established.
Berenson's four goals in the second period matched the record for most goals scored in a single period held by Busher Jackson of the Toronto Maple Leafs and by Max Bentley of the Chicago Black Hawks.
Jackson set the original record Nov. 28, 1934, at The Arena in St. Louis. He scored his four goals in the third period to lead the Leafs to a 5-2 victory over the St. Louis Eagles. Bentley matched the mark in 1943 in a 10-1 triumph over the New York Rangers.
Overlooked by many reporters in their rush to interview Berenson were two other St. Louis players who played outstanding games. Left winger Camille Henry scored the 270th goal of bis NHL career, an achievement that would have won him headlines on any other night, and goalie Jacques Plante got the sixty-fifth shutout of his 12 years in the big time.
"I'm quite happy to take a back seat tonight," said Henry. "I once scored six goals in the American League, but that's not like the NHL. Red deserves every headline he gets."
Henry's 270th goal, the Blues' seventh, tied him with former Montreal Canadien stars Howie Morenz and Aurel Joliet. "It was a big goal in my life. I saved the puck," said Henry, "but this is Red's night."
Berenson started the Blues off to their highest single-night goal total when he grabbed a loose puck in the St. Louis zone, powered his way around Flyer defenseman Ed Van Impe inside the Philadelphia blueline and shifted goalie Doug Favell out of position before lifting a high backhand shot into the cage. Sixteen minutes 42 seconds had elapsed in the first period.
"All I could think was, 'Thank God I can still score'," recalled Berenson, who hadn't had a goal in more than a week.
Then came the second period . . . Berenson picked up a pass from Bill McCreary along the boards in the center zone, punched it past defenseman Joe Watson and glided in alone on Favell before faking him out of position and beating him with a high backhand. Four minutes later, the big redhead drilled Henry's drop pass past Favell for his third goal of the night and sixth of the season.
"I picked up the puck then," said Berenson. "After all, who expects to get more than three goals in a game?" Thirty-two seconds later, Berenson had his fourth of the contest. Henry rifled a shot up the middle and the 6-foot, 193-pound Berenson knocked it down at center, cruised in alone on Favell and beat the Philly goalie with a shot that bounced off both goal posts before finally lodging itself in the twine.
Terry Crisp, who kept insisting, tongue in cheek, that the reporters should interview him too, because he got the "insurance goal," increased the Blues' lead to 6-0 by batting in Gary Sabourin's rebound at 3:46 of the final period. Then Henry finished off a pretty three-way effort with Ab McDonald and Berenson by scoring at 9:59.
Berenson completed the scoring at 14:04 when he again skated around Van Impe and slapped a 45-foot bullet past Favell. The goal drew a 30-second standing ovation from the partisan Philadelphia crowd. "Go, Red, go . . . go, Red, go," went the chant in the final three minutes and Berenson came close to getting No. 7.
Favell made a great leg save on a 58-foot slap shot by Red late in the frame. Berenson had missed the net earlier after McCreary had cleared the way. "I just couldn't believe the puck was going in that often," said Berenson. "But every time I looked up the light was on."
The Top 10 moments in St. Louis sports history
Championships, clutch performances and moving moments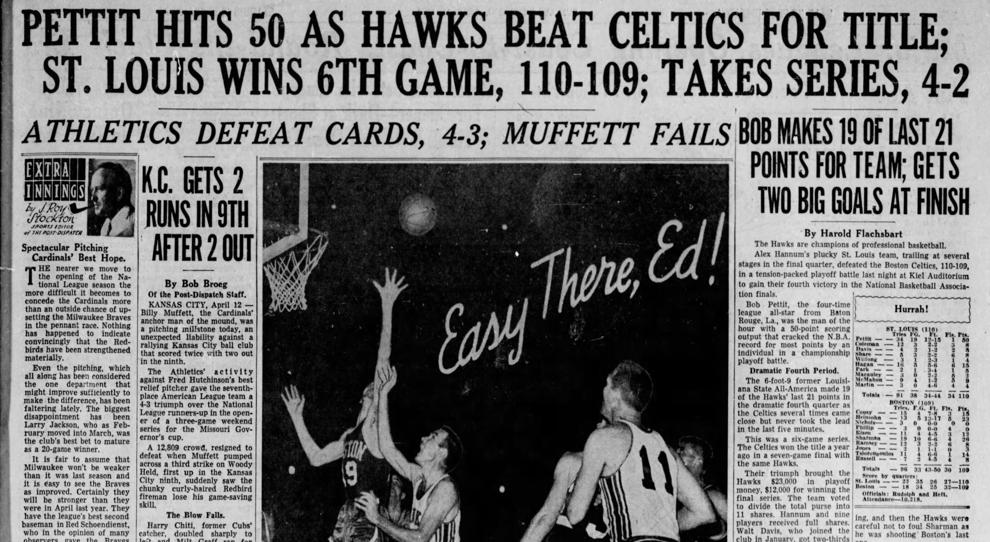 10. Warner delivers St. Louis its first NFL championship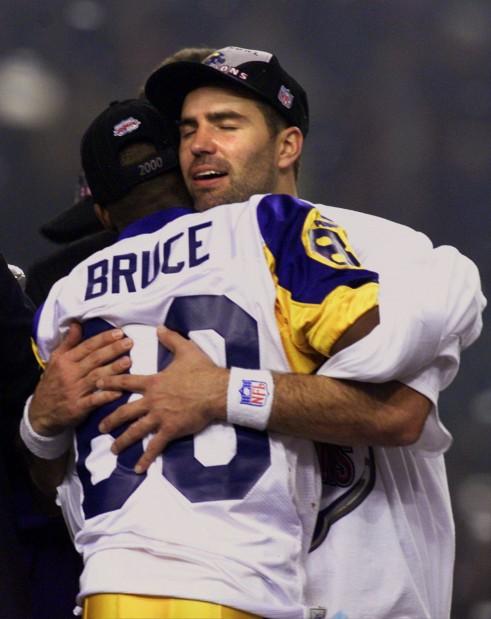 9. Ol' Pete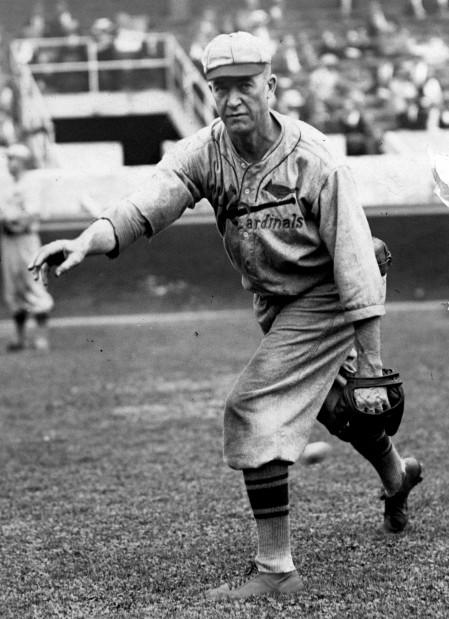 8 Gibson dominates Game 7 of '67 World Series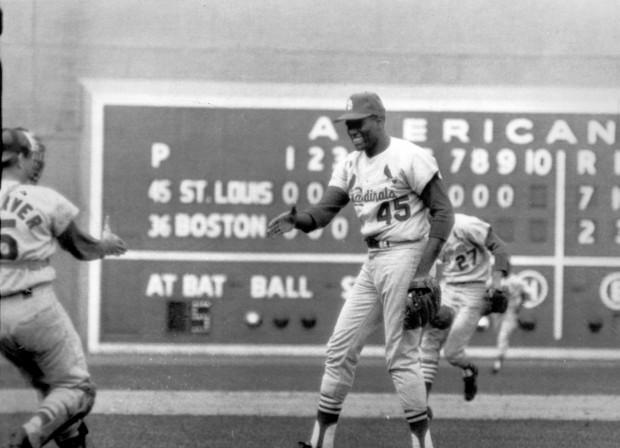 7. Berenson scores six in Blues win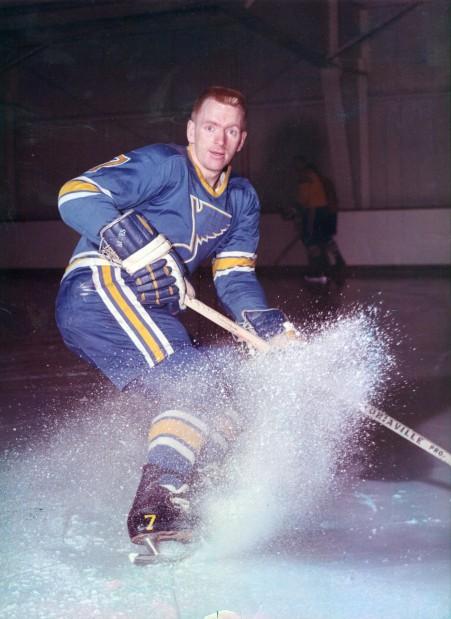 6. Musial clouts five in a doubleheader
5. 'For America'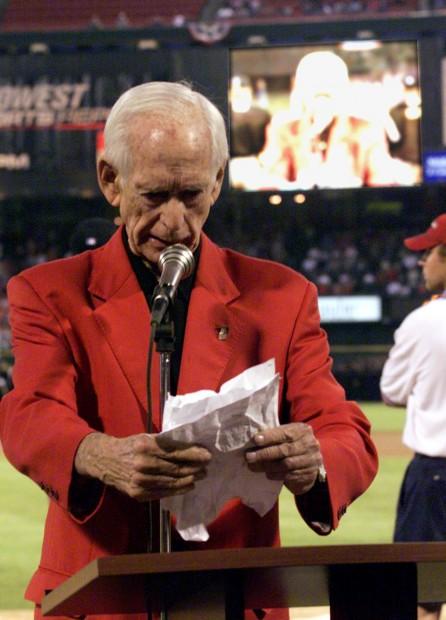 4. Gibson fans 17 in Game 1 of the 1968 Series.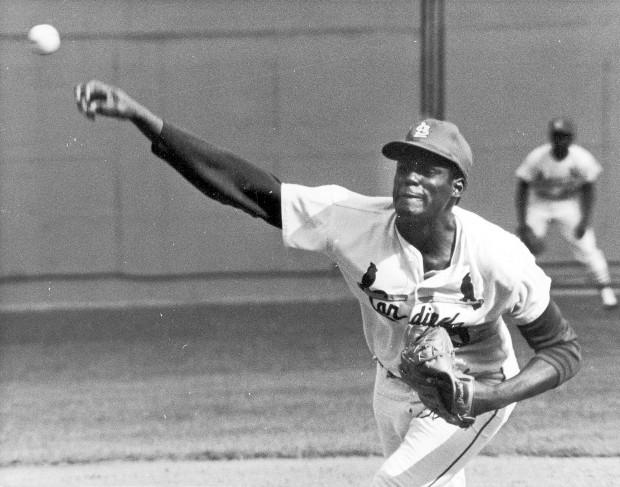 3. Freese Frame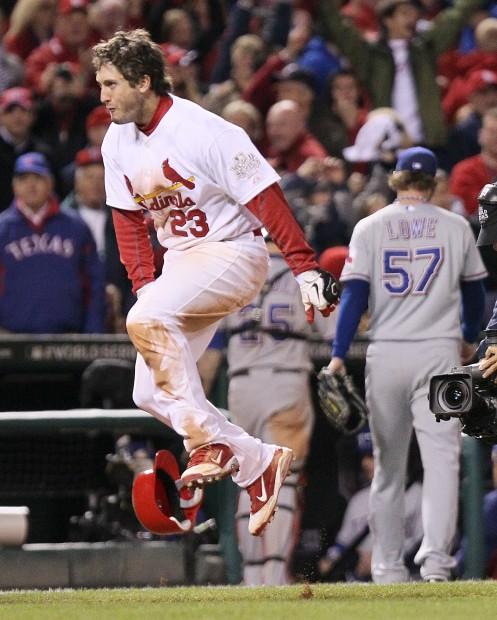 2. Leon Spinks stuns Muhammad Ali to win boxing's heavyweight title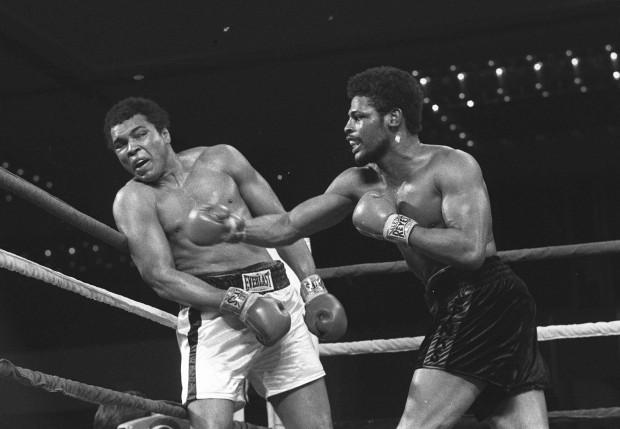 1. Pettit scores 50 to lead the Hawks to the NBA Championship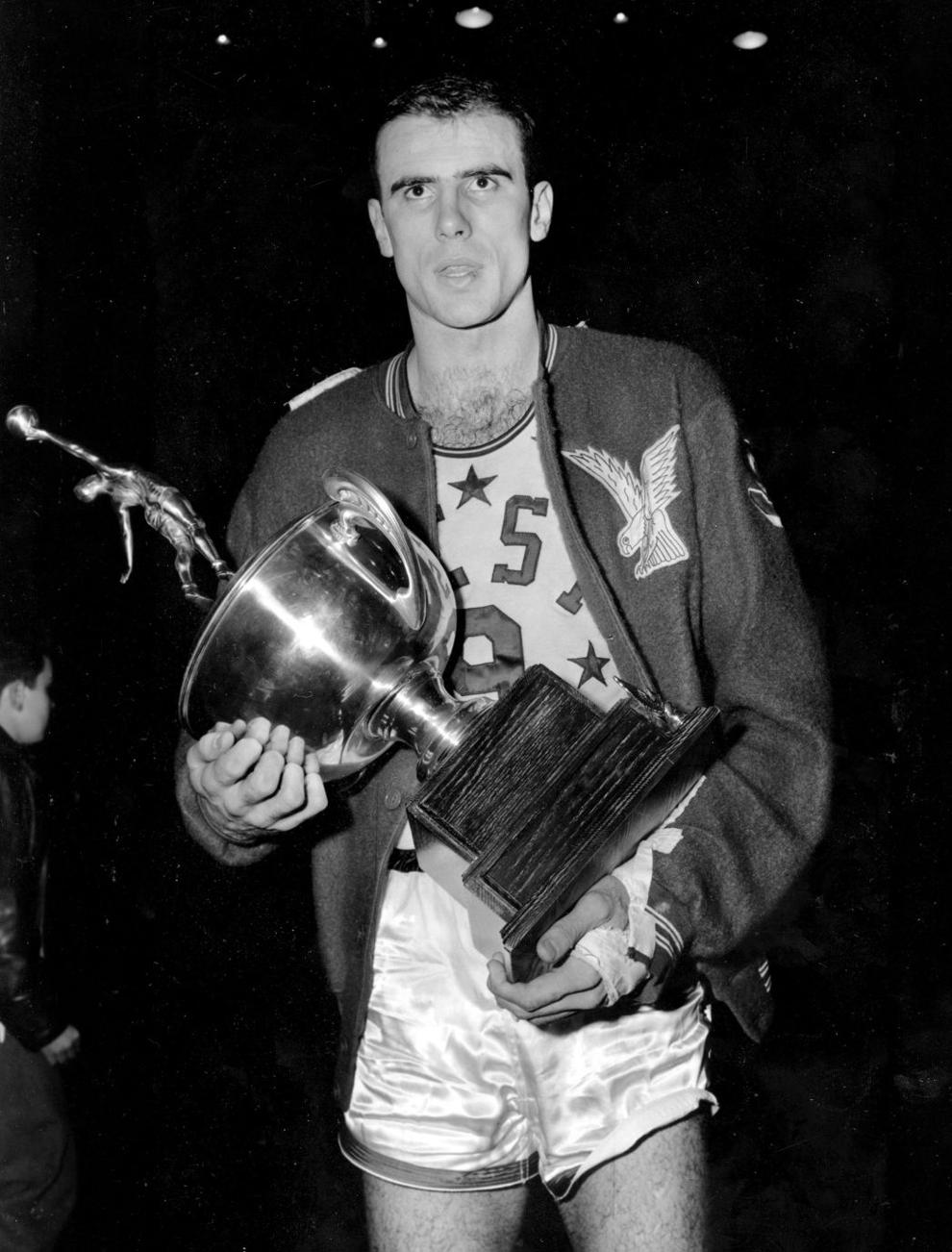 ... and 10 more that just missed the list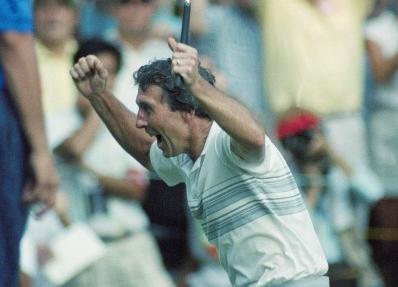 Ten others that could have made the list and why they missed:
1. Two days after pitching 10 innings in Game 5 at Yankee Stadium, Bob Gibson goes the distance to win Game 7 of the 1964 World Series at Busch Stadium.
* Trumped by other Gibson performances.
2. Hale Irwin fires 31 on the back nine and drains a 45-foot putt on the 72nd hole, goes on to win 1990 U.S. Open in a playoff.
* Points deducted because it was a Monday playoff.
3. Albert Pujols hits three home runs and goes 5 for 6 in Game 3 of 2011 World Series.
* Happened in a 16-7 rout.
4. Center fielder Willie McGee has two homers, two leaping catches in Game 3 of the '82 World Series.
5. Chris Carpenter beats Roy Halladay 1-0 at Philadelphia in Game 5 of NLDS to keep Cards alive on their way to winning the 2011 World Series.
* Didn't have nerve to rank it higher (see Gibson, above).
6. On final day of the 1934 season, Dizzy Dean blanks Reds for his 30th win, clinches a pennant for the "Gas House Gang."
* Score was anti-climactic 9-0.
7. Ray Washburn answers Gaylord Perry's no-hitter with a no-hitter, beating the Giants 2-0 at Candlestick Park on Sept. 18, 1968. It is the first no-hitter by a Cardinal since 1941, the first time two no-hitters are pitched consecutively in a series.
8. McGee hits for the cycle with six RBIs in NBC Game of the Week on June 23, 1984 in Chicago.
* Ryne Sandberg hits two game-tying homers off Bruce Sutter, Cubs win 12-11.
9. Mark Whiten has four home runs in second game of a doubleheader on Sept. 7, 1993 at Cincinnati.
* Meaningless game, meaningless season, underachieving player.
10. One of the greatest NFL debuts in history, Ottis Anderson gains 193 yards on 21 carries, including a 76-yard scoring run, against the Dallas Cowboys.
* Big Red lose 22-21, finish 5-11.