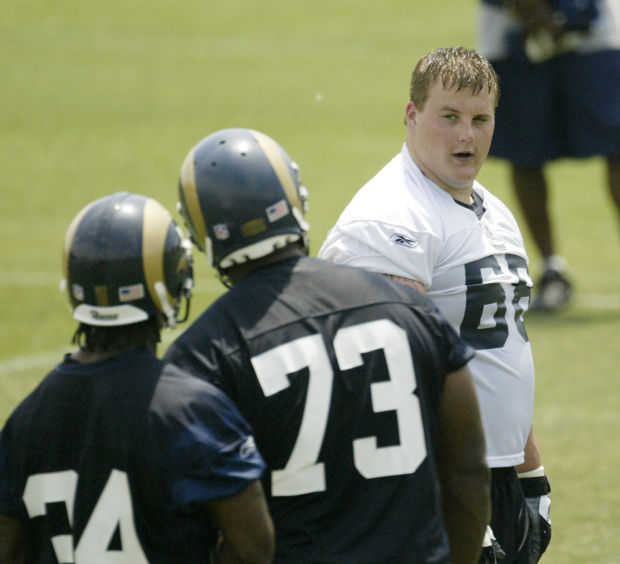 The Buffalo Bills are prepared to give Richie Incognito a second chance after the guard's career was derailed by the Miami Dolphins' bullying scandal in 2013. In a two-sentence announcement Saturday night, the Bills said they reached an agreement in principle to sign Incognito. He is a free agent and had been out of football since being suspended and missing the final eight games of the 2013 season.
The discipline came after an NFL investigation determined Incognito and two other Dolphins offensive linemen engaged in persistent harassment of teammate Jonathan Martin, who left the team. Martin spent last season with San Francisco.
Incognito began his pro career with the Rams and has nine seasons of NFL experience, and briefly played for the Bills in 2009. They have a need at guard, after they went through numerous starters last season. And he joins a team in transition under new coach Rex Ryan, who was hired last month.
Incognito had established a reputation for having a mean streak even before the bullying scandal. A year ago, Incognito received unspecified treatment in the aftermath of the matter. In March, after his contract expired, Incognito posted messages on his Twitter account saying he was looking forward to "getting back to work ASAP."
Randle case • Joseph Randle's attorney denies that the Cowboys running back threatened his former girlfriend or pulled a gun during an incident that led to his arrest on a marijuana possession charge that later was dropped. Randle was arrested on the drug charge at a hotel in Wichita, Kan., on Tuesday after the 22-year-old mother of Randle's child called 911 to report a domestic disturbance. Dalia Jacobs filed for a protective order the next day, claiming Randle pointed a gun at a vehicle with their son and a friend of Jacobs inside.
Attorney Gary Ayers said in a statement Saturday that Randle believes Jacobs' allegations "have no merit," including claims that he has a violent temper and a history of abusing her physically and emotionally.
The marijuana charge against Randle was dropped Friday, but police have said more charges could come from the investigation.
No charges related to domestic violence have been filed.
It was the second arrest since October for Randle, who faced a misdemeanor shoplifting charge at a Dallas-area mall after he was accused of taking $123 worth of cologne and underwear from a department store.
Hoyer's status • Quarterback Brian Hoyer admitted the rumblings of dysfunction permeating Browns headquarters have caught his attention and could damage his desire to re-sign with his hometown team.
Hoyer, who is scheduled to become an unrestricted free agent on March 10, is aware of the reports about Browns general manager Ray Farmer text messaging comments about play calls from the press box to the sideline this season and calling or texting former quarterbacks coach Dowell Loggains in the coaches' booth. The NFL is investigating because it would be a violation of league rules prohibiting electronic communication during games. A suspension of Farmer lasting as many as three or four games, a fine and the loss of a draft pick, probably in the middle rounds, are the penalties the Browns could receive, according to a report Cleveland.com published last week.
"It obviously will (affect my decision), I think," Hoyer said Saturday.
The texting is believed to be among the reasons offensive coordinator Kyle Shanahan resigned Jan. 8 with two years left on his contract and after just his first season with the Browns. Now he's the offensive coordinator of the Atlanta Falcons.From news services