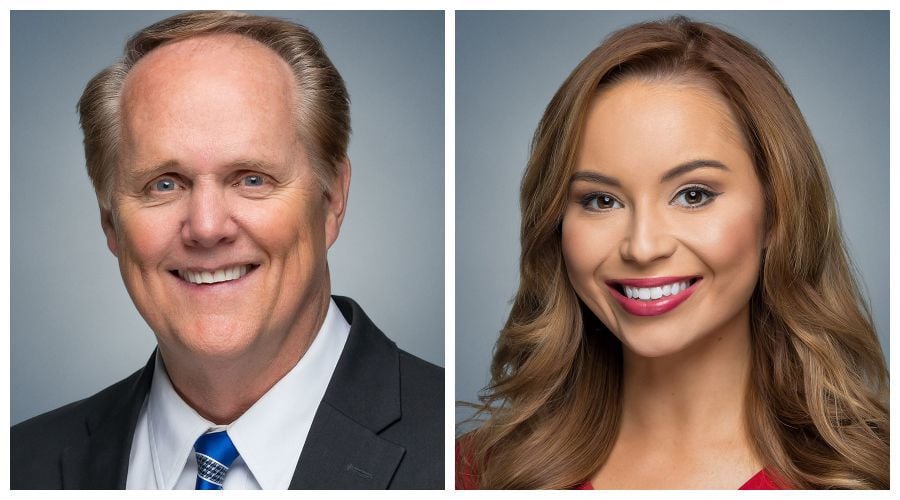 It's not often a sports director's job opens in St. Louis television.
Rich Gould has been in the position at KPLR (Channel 11) since 1987, the longevity record in the market.
Martin Kilcoyne has been at the helm at KTVI (Channel 2) since 2000.
Frank Cusumano is the relative newcomer, running the department at KSDK (Channel 5) for three years. But he has been on staff for more than a quarter century.
Now the sports director's slot is open at KMOV (Channel 4), with Maurice Drummond having given it up this week as he moved to anchoring the station's early morning weekday newscasts.
That leaves Doug Vaughn, who has been in the department for 31 years, and Brooke Grimsley, who has been there for about a year and a half.
"At this point we're calling on them to step forward through this transition," Channel 4 general manager Mike Murphy said Thursday, adding that there are others in the newsroom who are capable of doing sports including Steve Savard (who was the sports director before Drummond) as well as Cory Stark and Drummond.
"It's not like we'll ever be at a loss for talented people," he said, adding that the position eventually will be filled.
"That's the plan," he said. "But nothing drastic (needs to be done) at this point. We're in good shape, we have a lot of talented people on our team. We'll never miss a beat moving forward, all we'll do is continue to get better. We're fortunate."
Kilcoyne corner
In addition to his TV job, Kilcoyne has been co-hosting a sports-talk show with Cusumano on weekday mornings at KFNS (590 AM). It's his second stint at the station, this one now nearly three years old.
Kilcoyne currently is on vacation in Hawaii, but it is not clear if he will be back at KFNS after he returns to St. Louis. His radio contract expired on Dec. 31.
"Still sorting through the radio plan," he said Thursday from his trip.
KFNS general manager John Hadley would like to keep Kilcoyne.
"I hope so," Hadley said when asked if Kilcoyne will reappear on the station, of which ownership has been in talks to sell all or part of the operation. "But I don't know. I remain hopeful."
Be the first to know
Get local news delivered to your inbox!