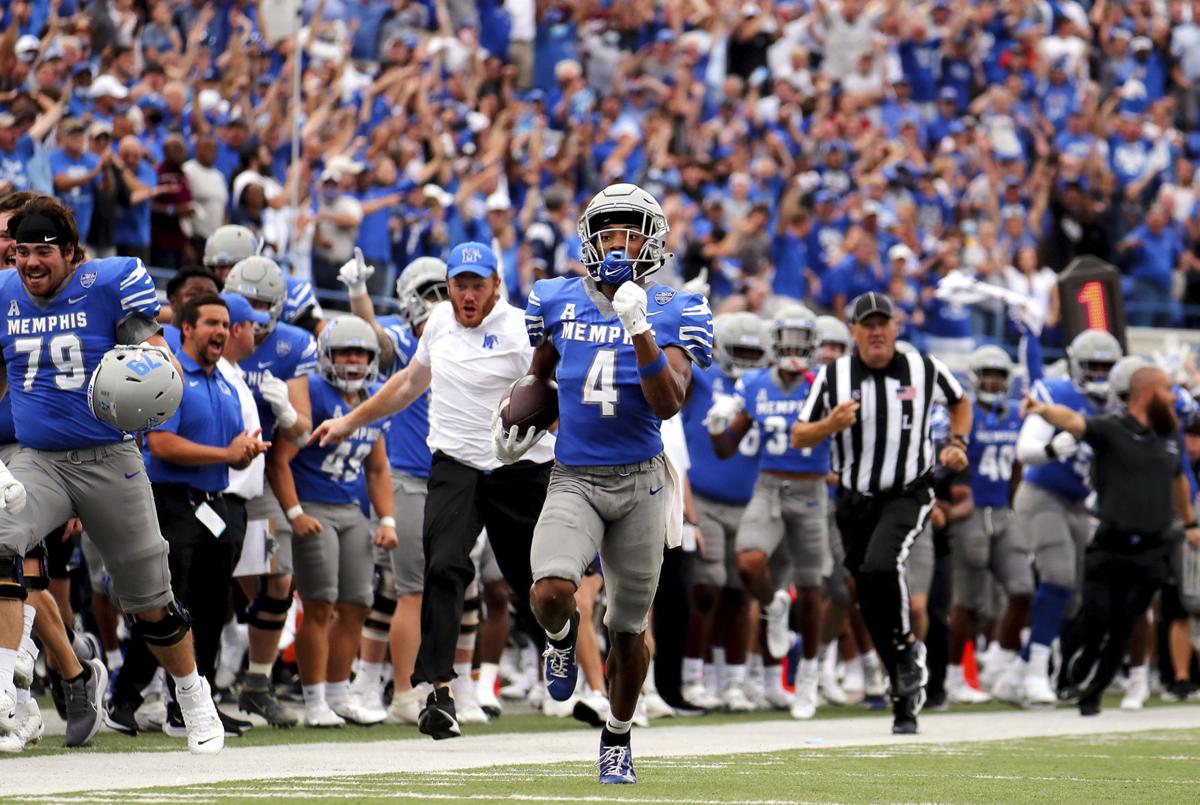 Clemson and quarterback Trevor Lawrence pounded Georgia Tech last season by 66 points, so it made sense that the Tigers were favored by 27 over the Yellow Jackets in their latest matchup.
However, questions about the Clemson offense continued to grow in a 14-8 win Saturday that resulted in the Tigers slipping to No. 9 in the rankings and losing steam in their bid to return to the College Football Playoff.
The good news for coach Dabo Swinney is that his team has yet to allow an offensive touchdown. But Clemson is sputtering with D.J. Uiagalelei at quarterback, as witnessed by the team's 284 total yards against Georgia Tech and 180 in a season-opening 10-3 loss to Georgia.
A participant in the last seven playoffs and two-time champion in the span, the Tigers have some ground to make up if they're going to return. Swinney called his team a work in progress.
As if anticipating questions about the quarterback job, he said three times he was proud of Uigalelei. But he noted that Georgia Tech's defense did not operate as expected with the intent of stopping big plays.
"That's just what they were going to do," Swinney said. "I think that was a philosophy — let's just make them keep snapping it and see if they can finish the drives, and we did a poor job of finishing. In a critical down situation we fumbled the ball, and we continue to put the ball on the ground way too much."
Swinney was complementary of his quarterback, describing his play as outstanding and noting his success running the ball. But it generally is recognized that Uiagalelei isn't meeting the expectations.
Even Northern Illinois was able to score 21 points against Georgia Tech. But Swinney didn't sound like a coach who was down on his quarterback, and he was clearly more upset about his team's tendency to fumble. In fact, he liked what he saw.
"That's what's so frustrating is we didn't get enough reward for what I was seeing," he said. "But it's coming. We're kind of who we are right now. We're young (on offense) and have guys going through some growing pains. But you've got three phases, and we're kind of led by our defense right now."
That never was more clear than Georgia Tech's final drive. The Yellow Jackets were trailing 14-6 when they reached the 2-yard line in the waning moments of the game but were stopped four times.
Fresno State tops in CaliSouthern California started the season ranked No 15 in the country but since has fired its coach. UCLA was No. 13 entering its most recent game but lost at home.
So, where does the best college football team in California reside? Right now it appears to be in Fresno.
Fresno State was the team that took out the Bruins 40-37 on the road. The Bulldogs moved into the rankings, at No. 23 ,this week with a 3-1 record — their only loss coming by a touchdown against No. 3 Oregon.
Fresno State quarterback Jake Haener, who started his college career at Washington, threw for 455 yards and two late touchdowns to lead the win Saturday despite being physically hindered after taking more than his share of hits in the game.
"We know he's tough," coach Kalen DeBoer said. "We've seen that over the last two seasons. He got better when the pressure was greater. I know there are some plays that he wants back, but when the pressure was great, that's when he was at his best."
SEC officials aid Memphis Memphis benefited from a mistake made by a Southeastern Conference officiating crew, and the Tigers took advantage to beat Mississippi State 31-29 on Saturday. The SEC acknowledged that the officials erred by not reviewing an unusual 94-yard punt return for a Memphis touchdown in the fourth quarter.
A Bulldogs player had stopped the ball from rolling into the end zone, and one of his teammates followed by touching the ball and leaving it on the turf. A Memphis player swooped in for the ball and went the distance for a score that stood.
The SEC said in a tweet that the officials should have reviewed the play because the back judge had signaled to stop the clock. The tweet said a review would have led to the ball being placed at the point of the signal.
Oh, and Memphis had two players wearing the No. 4 on the field on the play, a violation that should have resulted in a penalty on the Tigers.
Salukis start fastSouthern Illinois University Carbondale has outscored its two Football Championship Subdivision opponents 102-24, and Sunday the Salukis could take more pride in their close loss Sept. 11 at Kansas State.
The Wildcats entered the national rankings at No. 25 two weeks after barely beating SIUC 31-23 in a game the Salukis led at halftime.
Nic Baker completed 16 of 21 passes for 235 yards and three touchdowns and has completed 69.5% for the season with seven TDs. He had three TD passes Saturday in a 55-3 rout of Dayton.
The Salukis were tied for ninth in the FCS coaches' poll entering the weekend.