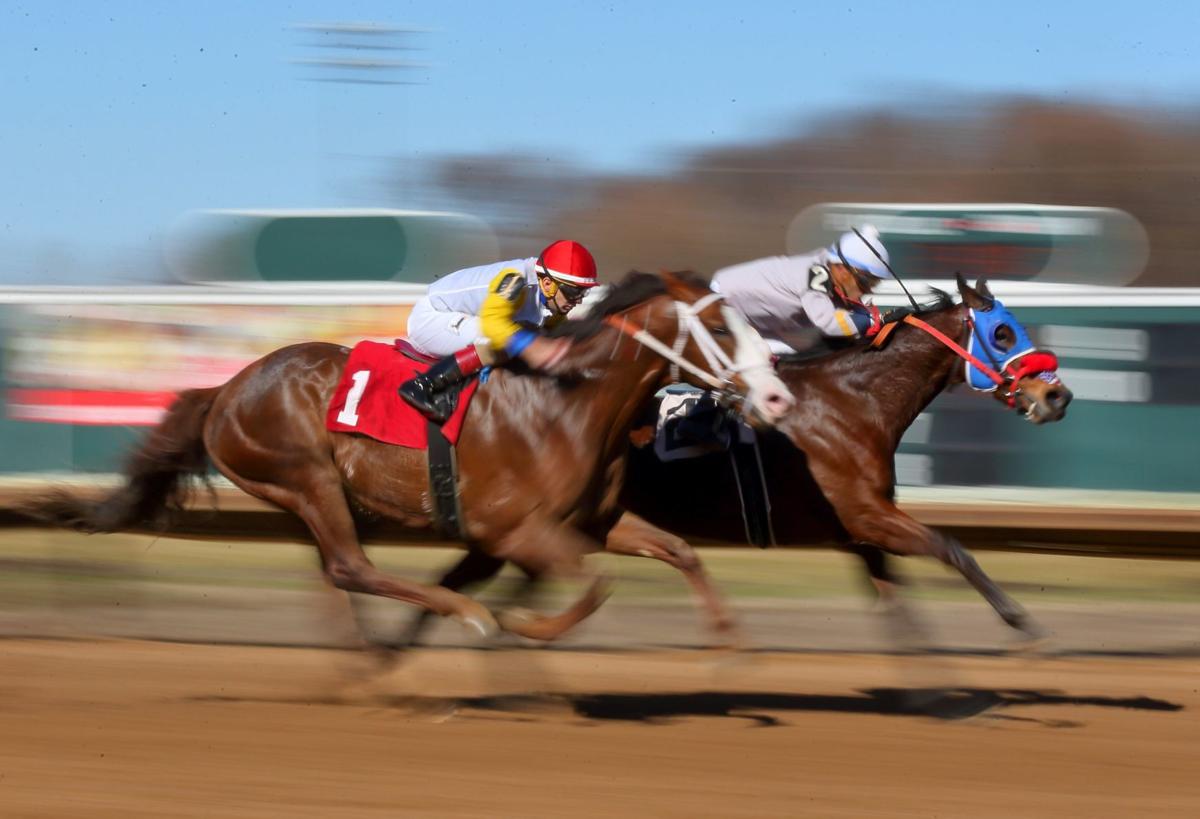 The first attempt to run horse races without spectators at Fairmount Park didn't end well financially.
That reality combined with a coroavirus crisis-fueled stay-home order in Illinois forced the track to shut down while it evaluated what opportunities might remain for the 2020 season.
Now, the horsemen and track are hoping to give it another try.
They have asked Illinois governor J.B. Pritzker for permission to begin racing again and are awaiting a response to a letter sent last week in which precautions were outlined.
Fairmount generated $539,000 on its only spectator-free racing day, March 17. The small amount that went toward purses was not enough to make the day worthwhile, said Jim Watkins, the president of the Illinois Horsemen's Benevolent and Protective Association.
However, the subsequent success of about a half dozen other tracks that have raced without spectators in recent weeks has made Watkins and other officials believe reopening would be worthwhile. A dramatic increase in online wagering during the pandemic has led to similar tracks in Oklahoma and Nebraska generating $2.5 million to $3 million per day.
"A lot of new people have signed up for online wagering," Watkins said. "With nothing else to do, they began trying their luck with horse racing online. I believe we would be similar to those those figures.
"I believe we could do a two-day, seven-race card (each week). Thirty days without racing hasn't changed the complexion much here. People are still training their horses. If we go another 30 days, it will look a lot different. People will be shutting down."
As of mid-week, there were still 571 horses housed at the track along with their handlers. Watkins said no one on the premises has tested positive for COVID-19.
Money was raised to purchase thousands of dollars of cleaning products to disinfect high-traffic areas at an increased rate.
Watkins said the track would require 25 additional workers for race days without fans. He said they would largely be isolated and in open-air settings.
In his letter directed to the Illinois Department of Agriculture, Watkins described the request to reopen as an "urgent plea." By the end of April, Fairmount will have lost 13 of its 60 racing days. And there's the matter of what would become of many horses.
"We could place maybe 350 but I don't know where 571 horses would go," Watkins said. "You can't place that many or sell that many. Other tracks aren't accepting horses. There's nowhere to go."
Watkins wrote in his letter that returning to racing would pose a minimal safety risk in a cost-effective manner.
There are no tracks in Illinois that are operating, but the horsemen worked out a deal to remain on the premises at Fairmount in the hope of returning to action.
While horses have continued to be trained, officials have gone from stable to stable to provide safety information, and Watkins said all guidelines issued by the state have been enforced.
"Everyone adjusted to keep these horses fit and ready to race should racing resume," he said.
This was supposed to be a big season for Fairmount, which was able to increase to a 60-day race season after the Illinois Legislature approved statewide gambling expansion last year. The track also was able to generate large fields, and there was a positive vibe.
"By the end of April we will have lost nearly 25% of our earning opportunity, and this has long-range negative effects for the stables," Watkins said. "After a long, hard winter the earning opportunity was taken away."