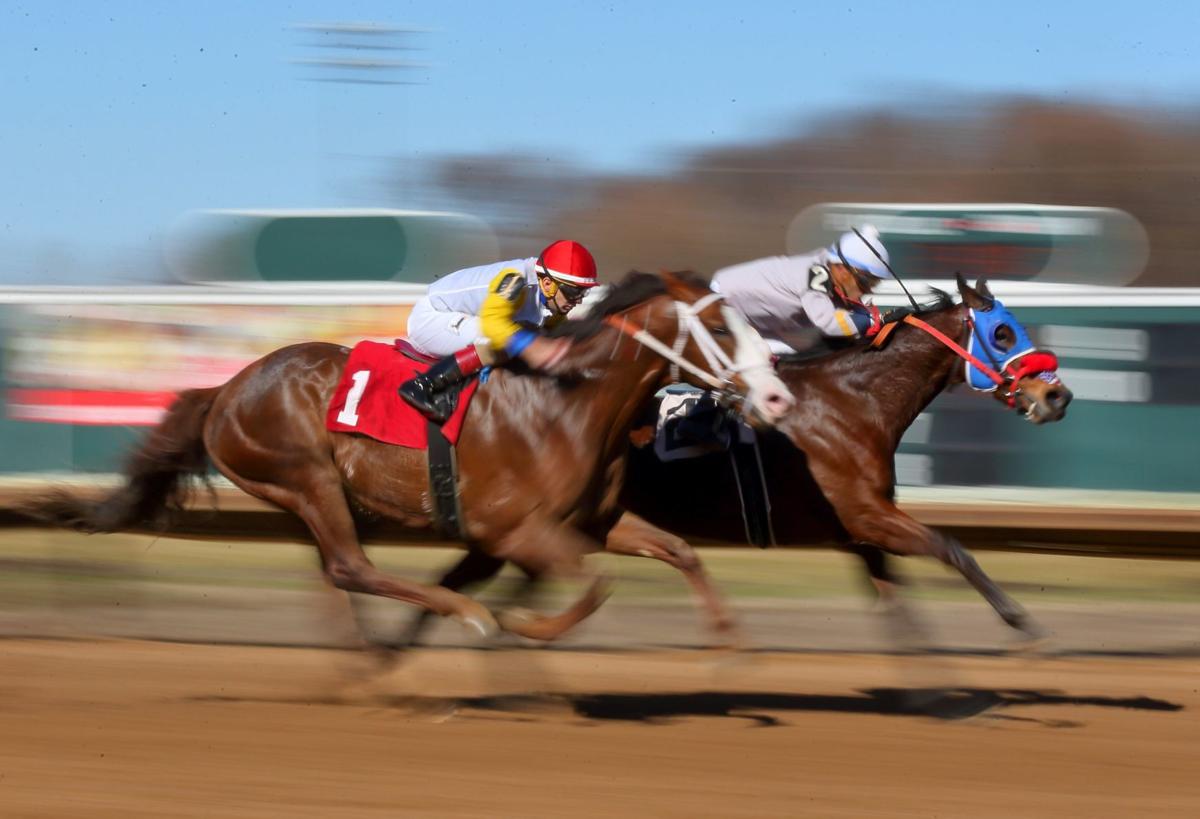 Jim Watkins has varying degrees of investments in 20 horses that are housed at Fairmount Park.
For his share, he estimates he has lost between $15,000 and $17,000 since the track halted racing after experimenting with a spectator-free event on March 17.
Watkins, who also is president of the Illinois Horsemen's Benevolent and Protective Association, and others like him will have a chance to start making up for their losses next week.
Fairmount will re-open for seven races twice each week without fans in attendance in accordance with the Phase 3 guidelines that are part of the Restore Illinois plan. The hope is that an increase in nationwide online wagering will help with the recovery.
Watkins said the go-ahead for racing was given by the Illinois Department of Agriculture on Wednesday. The track has not released a starting day or revised schedule.
"How long will it take to recoup the money? Maybe the rest of the summer," he said. "You don't just make it back over night. We have 60 (race) days to sustain our operations for the entire year. Most of the horses at Fairmount don't have the ability to go to a stronger track and compete."
Fairmount is scheduled to run on Tuesday, but Watkins said he is unsure which day the races will return. At the end of this week, the track will have lost 21 scheduled racing days to the shutdown related to the COVID-19 pandemic.
Watkins said 20 to 25 additional people will need to work on race days beyond the usual staff that is on site.
Fairmount ran without spectators on March 17 but generated only $539,000, which wasn't enough to make it worthwhile for the track and horsemen. However, there has been a dramatic increase in online wagering in the last two months and other tracks around the country have done well.
Watkins said Fonner Park in Nebraska is comparable to Fairmount and has handled as much as $5 million in a day in the last two months.
"I'm relieved and drained to the point that excitement hasn't taken over yet," Watkins said. "I've received 30 or 40 calls and people want to know the details like a kid at Christmas. The horsemen stuck together and stuck it out to show their resolve."
There are about 100 people who live on the backstretch at Fairmount and care for about 550 horses that remain from the more than 600 that were on hand when the season started.
Watkins said there might be discussion about extending the season, but for now he is just happy to be resuming. He also hopes that some fan attendance eventually will be allowed as the Illinois plan to re-open is expanded.
In mid-April, Watkins wrote a letter to the Illinois Department of Agriculture with the hope of getting Governor J.B. Pritzker to give the track approval to begin racing sooner. Pritzker never responded to that request.
Fairmount originally was scheduled to run three race days starting in June for six weeks. As it stands, the schedule runs through Sept. 7.
Photos: Rally for spectator-free horse racing in Collinsville
Rally for spectator-free horse racing in Collinsville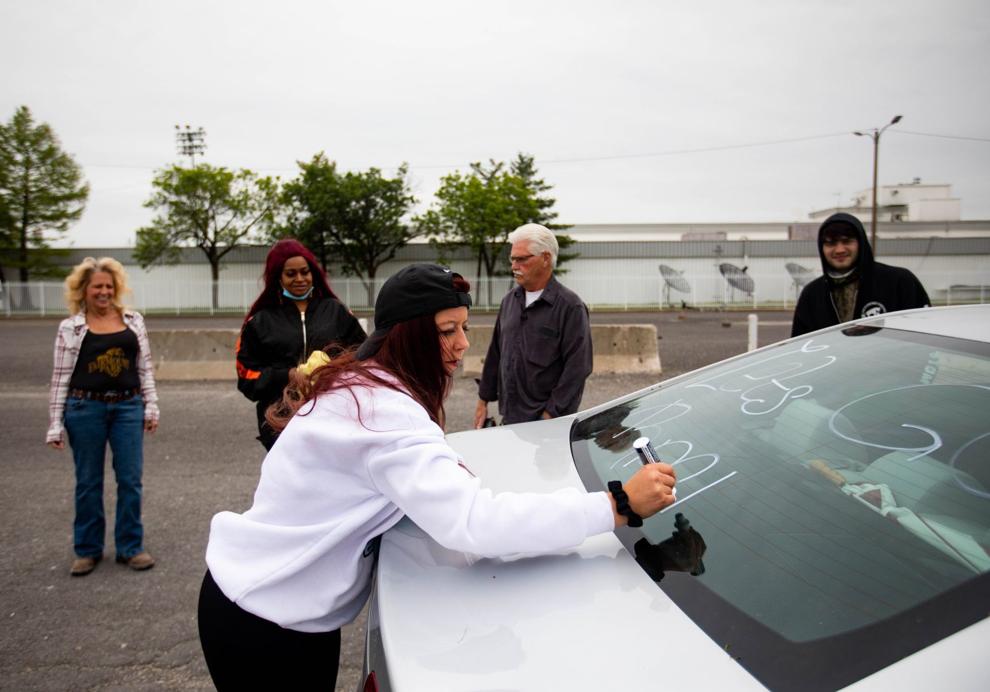 Rally for spectator-free horse racing in Collinsville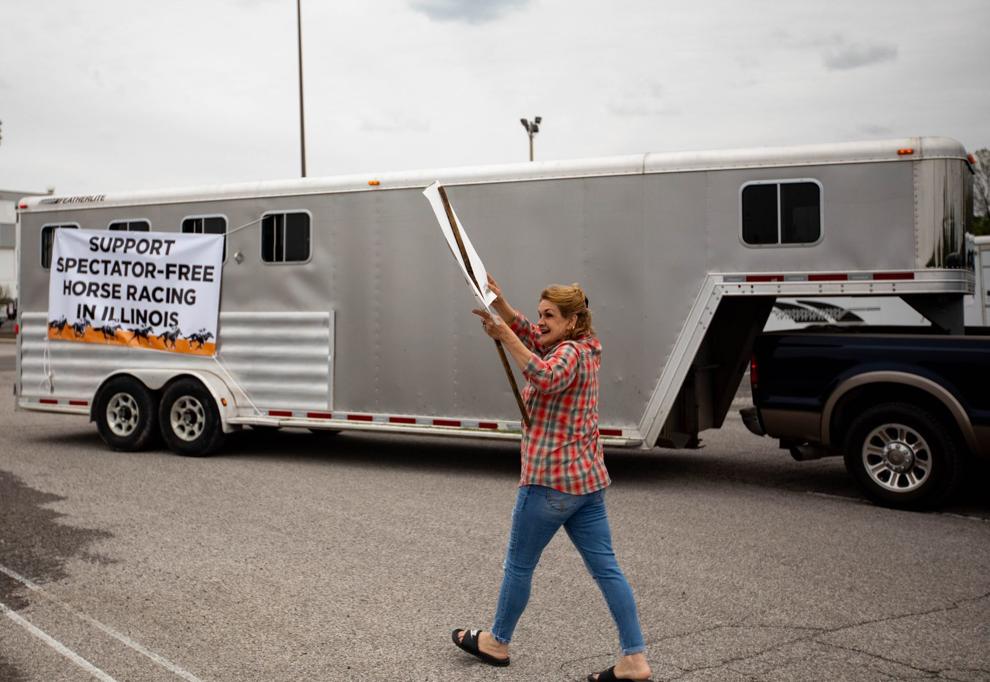 Rally for spectator-free horse racing in Collinsville
Rally for spectator-free horse racing in Collinsville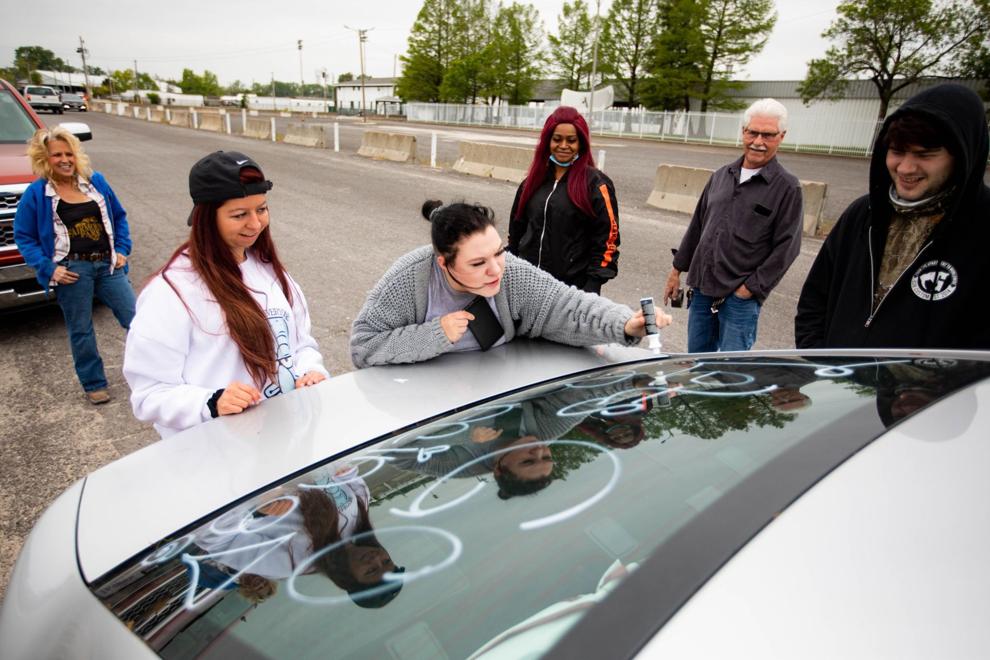 Rally for spectator-free horse racing in Collinsville
Watch Now: Jim Watkins discusses spectator-free horse racing in Illinois
Rally for spectator-free horse racing in Collinsville