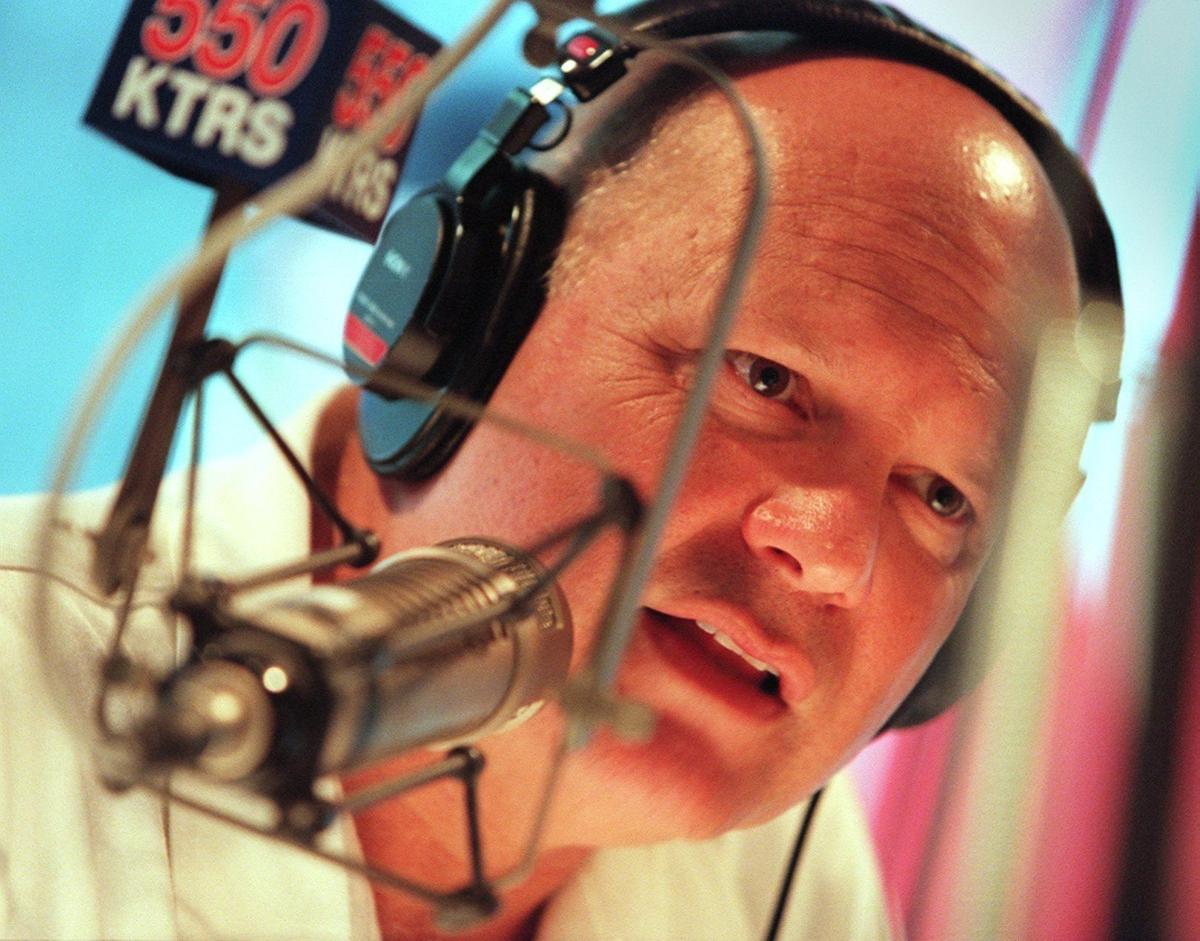 It was a year ago Friday that Frank O. Pinion and crew made their last appearance on the St. Louis radio airwaves, ending a nearly four-decade run for John Craddock — most of it as Pinion, a character he created who was not afraid to give his opinion but who excelled more as as a storyteller and joke-cracker.
His last three years were spent at KFNS (590 AM), where his general-interest program did not fit in when the station changed gears and returned to sports-exclusive programming and placed longtime St. Louis sports media figure Bernie Miklasz in that afternoon drive-time slot.
When Craddock left, he told listeners that it likely would be a while until he returned to the airwaves.
"That probably now will turn into never," he said this week. "I was close to a few things, but I really wasn't interested.
"I'm having a great time not working; I do what I want to do when I want to do it. It was not my intention to leave, and I don't miss being on the air. But I do miss the paycheck. ... Would I do it again? Yeah, the show wasn't hard for me to do. But is it in my blood? Absolutely not."
His "Large Morning Show in the Afternoon" was entertainment-focused and folksy, a stark contrast to the news/politics and sports formats that dominate talk radio today.
"I spent 35 years talking about neither, and I did OK," he said. "People (in management) have lost the ability to think outside the box. That's the state of radio now. They're in trouble, like TV is in trouble from a revenue standpoint."
Craddock, 71, said current talk radio misses the mark by not trying enough to cater to the over-50 crowd.
"We have money to spend, whether on travel, cars" or other expensive items, he said. "Advertisers should be jumping over each other" to reach that audience. "There is nothing to keep a radio station in St. Louis from turning the market upside down by not ignoring the 50-plus audience."
Talk radio now often tries to be controversial, offer "hot takes" and can be very one-sided, especially politically.
"I'm not interested in dividing the audience," he said. "I want everybody to be able to listen. There's nobody who doesn't enjoy a good story or laughing at a joke."
He said he often has been asked about starting a podcast or YouTube channel but does not find that appealing.
"There are 1.8 million people in the United States who have podcasts, and (most) do it so they can hear themselves. I did that for 35 years, I don't have to hear myself. … Making money on a podcast is nearly impossible without a lot of work. I don't want to spend five years redeveloping what I already have done.
"I could do one in my sleep — 30 minutes, an hour, whatever. But I'm not interested."
He is philosophical when reflecting on his St. Louis radio career, which included highly successful runs as a host and country music DJ before the Pinion role really took hold, especially for 20 years at KTRS (550 AM).
"It took me at least six months to settle in and realize what it's like to not be working," he said. "I'm pretty comfortable with that, I must say. I had a ride nobody in this town ever had, eight years in country music radio when we were at the top then doing it all over" with the general chit-chat show.
"I had a really good run for a long time," he added, still thinking it was a mistake by KFNS to drop his show. "But it was a good three years, I have no complaints and I don't hold any ill feelings.
"I love where I'm at right now. I never say never, but I'm done until somebody calls me with a decent signal and the knowledge and smarts to promote the show and have a sales staff."