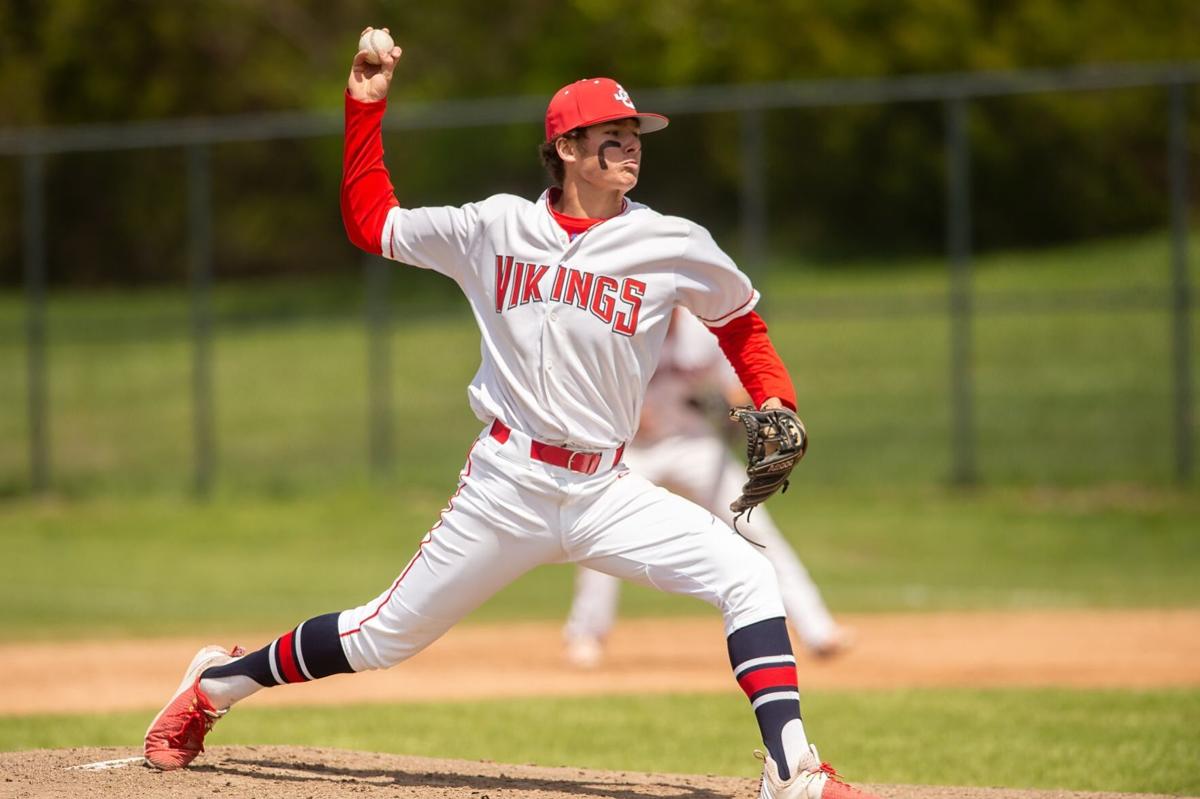 Jefferson College, a community college in Hillsboro, Mo., will be adding four teams to its roster in the fall of 2023. The additions are men's basketball, men's and women's cross country and competitive cheerleading.
Those programs were recommended by athletics director Bob Deutschman and approved by the Jefferson College Board of Trustees. Current athletic programs at the school include baseball, men's and women's soccer, women's basketball, softball and volleyball.
The move will allow Jefferson College to better compete while providing an opportunity to increase enrollment and state funding while strengthening community involvement and attendance.
Baseball, men's soccer, softball and volleyball will compete at the National Junior College Athletic Association Division I level, with men's and women's basketball and women's soccer at Division II. The Division III programs will include men's and women's cross country as well as the competitive cheer program.
"We feel this is a win, win, win across the board," Deutschman said. "It's a plus competitively, it'll help boost college enrollment and will also help us in the community. And, we believe, the revenue coming in will exceed the operational costs."
While 2023 seems a ways off, Deutschman realizes his work begins now.
"You can't start a program the first day of that school year; for us, the heavy lifting has begun," he said. "But this is something we're looking forward to, something we're excited about. It's an opportunity to add to the great things we're already doing here."
Lindenwood football team hosts Southwest Baptist
Coming off a 28-20 comeback win at University of Indianapolis, Lindenwood's football squad (5-2, 3-0) hosts Southwest Baptist (3-4, 2-1) in the Lions' homecoming game at 1 p.m. Saturday.
The Lions, on a five-game winning streak atop the Great Lakes Valley Conference, rallied from a 20-7 halftime deficit last week and were led by QB Cade Brister (Fort Zumwalt North), who ranks third in NCAA Division II with a 70.9 completion percentage.
Alex Faddoul had eight catches for 89 yards while Grady Daniels (Timberland) led the defense with 13 tackles. Linebacker Drew Seers (Parkway West) averages 10.4 tackles a game which ranks 12th nationally.
Quick hits
Washington University senior Erin Flynn was named United Soccer Coaches national player of the week after scoring all four of the Bears' goals in a weekend sweep of conference rivals NYU and Brandeis. The Bears are 12-0-1 and ranked third in NCAA Division III.
• St. Louis University's Brionna Halverson was honored as Atlantic 10 Conference defender of the week after helping the Billikens shut out conference foes St. Joseph's and George Mason. Halverson also picked up an assist on the game-winning goal vs. St. Joe's.
The Bills' Isaiah Parker earned A-10 rookie of the week honors after recording a goal and an assist in a 2-0 win over Dayton. Parker recently was named as the No. 2 freshman in the nation by Top Drawer Soccer.
SLU goaltender Sasha Sander was named A-10 defensive player of the week in field hockey. She recorded 10 saves in a 1-0 win over visiting Virginia Commonwealth.
• Missouri-St. Louis' women's golf squad won the McKendree's Dual Gender event at Far Oaks, beating out Lindenwood and the host Bearcats for the title. The Tritons' Tove Brunell won the event while teammate Juliette Lecomte tied Lindenwood's McKenna Montgomery (Westminster Christian) for second place. Rounding out the top five were McKendree's Madeline Larouere (Liberty) and Lindenwood's Leah Rowe, who tied for fourth.
On the men's side, McKendree beat Southern Indiana for the top spot. The Bearcats' Fabian Wennerlof won the event and was named GLVC golfer of the week. Maryville's Kai Chun Hsu was second while McKendree's Will Postlehwaite tied for third.
• With a 3-1 win over visiting Southeast Missouri State on Thursday, the Southern Illinois University Edwardsville women's soccer team moved into a tie at 5-2 with Belmont and Tennessee-Martin atop the Ohio Valley Conference. The Cougars (8-6) have won their last three matches. Maria Haro (St. Joseph's Academy), Kaitlyn Nichols (Fort Zumwalt West) and Kayla Klipsch (Oakville) scored for SIUE. Earlier in the week, the Cougars' Lily Schnieders (Rockwood Summit) was named conference player of the week.
• Missouri wrestler Brock Mauller, a three-time All-America, will become the fifth active Tigers wrestler to compete internationally when he wrestles for USA Wrestling at the U23 World Championships in November in Serbia. He joins Colton Hawks (Holt), Zach and Rocky Elam and Keegan O'Toole as Tigers with international experience.
Mauller won a U23 national title in 2020 when there was no international competition. He will compete at the United World Wrestling U23 World Championships Nov. 1-7.
Missouri's baseball team will host SIU Edwardsville Saturday at 1 p.m. in a fall scrimmage at Taylor Stadium. There is no admission charge.
• McKendree quarterback Turner Pullen and kicker Ryan Kastl earned Great Lakes Valley Conference football honors. Pullen accounted for a career-best 440 yards and had a hand in six TDs in the Bearcats' 51-48 comeback win at Quincy. Kastl booted the game-winning 39-yard field goal with 25 seconds to play.
McKendree had five top-12 finishers, including first-place Bailey Bleser and Nate Doty, at the Major League Fishing Central Conference qualifier last weekend at the Lake of the Ozarks.
McKendree's Xander Skinner was named GLVC swimmer of the week after first-place finishes in four events in a double dual against Lindenwood and Drury.
• Washington University standouts named University Athletic Association athletes of the week included Erin Flynn in women's soccer; volleyball players Michaela Bach (John Burroughs) and Faith Phillips; men's soccer player Sergio Rivas.
• Missouri Baptist volleyball, ranked third in NAIA, again swept American Midwest Conference honors as Giovanna Tapigliani was named top attacker and Shannon McClain (Lafayette) earned setter of the week. The Spartans (20-2) have won their last 16 matches.
The Spartans' Gianna Gore (Union) picked up her second player of the week honor in a month after finishing with two goals and an assist in a come-from-behind 4-3 win over Hannibal-LaGrange. In men's soccer, midfielder Nathan Brock was named AMC defensive player of the week.
• Webster University athletes earning St. Louis Intercollegiate Athletic Conference player of the week honors included Mark Moore (Hillsboro) and Matt Coffey (Eureka) in men's soccer, Taryn Banfield in women's soccer and Danielle Schultz (Belleville East) in cross country.
• Molly Kovarik (St. Pius X) became Fontbonne's career scoring leader in women's soccer when she picked up goal No. 49 in a recent 6-1 win over Spaulding. She was named SLIAC player of the week.
• Goalkeeper Joshua Garvilla (Francis Howell) of Lees-McRae College in Banner Elk, North Carolina, was named Conference Carolinas defensive player of the week after recording 11 saves in 2-1 wins over conference foes Belmont Abbey and Mount Olive. It was Mount Olive's first conference loss of the season.