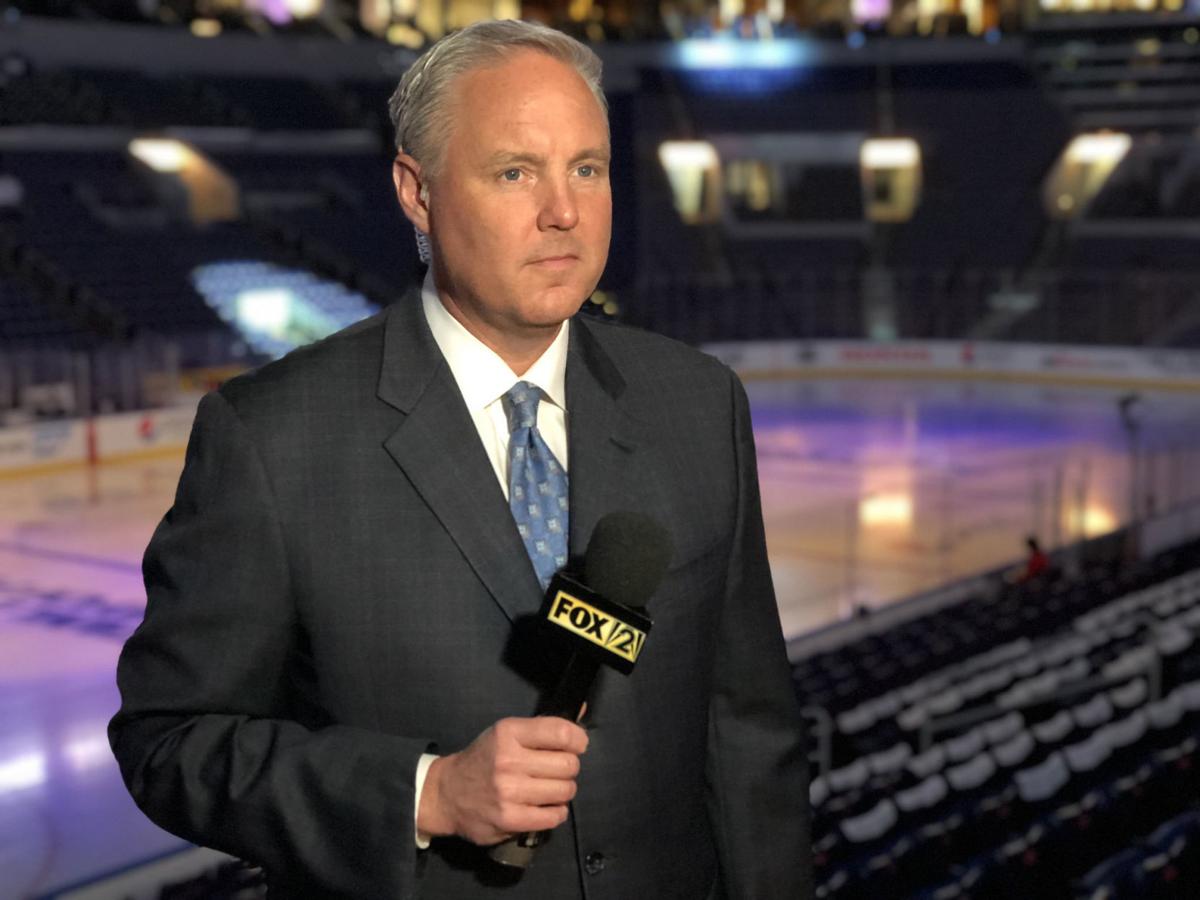 Martin Kilcoyne's third stint at KFNS officially ended two weeks ago.
"It was a stalemate over money," KFNS co-owner Randy Markel said this week, though there also was dissatisfaction from Kilcoyne with general manager John Hadley.
"With John Hadley's leadership and vision, I'm sure they'll do great things," Kilcoyne sarcastically said Thursday.
But Hadley now has switched jobs, to the station's head of finance under an ownership restructuring. And Kilcoyne is changing radio jobs, too.
Kilcoyne, whose primary position is as sports director at KTVI (Channel 2), has reached an agreement for a return moonlighting engagement at KTRS (550 AM), for which he hosted a general-interest talk program before moving back to KFNS (590) three years ago to do sports talk. He won't have a show per-se at KTRS, but will make periodic appearances on numerous programs, including its "Big Sports Show" that airs most nights.
"I'll be basically a correspondent, a contributor," Kilcoyne said. "I think it will be a lot of fun to be on different shows, have a chance to kind of appear in a columnist role. I can talk about sports news of the day but kind of venture off into life stories, too, and have a little bit of fun. I had a good run there and I think the audience is somewhat familiar with me and I'm familiar with the station. So I think it's a good fit. It's a really professional operation, which has gotten me excited."
KTRS general manager Mark Dorsey engineered the move.
"It's great to get him back," Dorsey said. "I've always been a big fan of Martin, and he left us on good terms. It worked out that we were able to create a position" for his return.
Kilcoyne is not the only one from KFNS to now be on KTRS. T.J. Moe is doing morning sports reports twice a week, and also appearing periodically on the "Big Sports Show."