Fueled by caffeinated soda and possibly some amount of fear, Mark Calcavecchia left St. Louis for a 1,500-mile drive to Phoenix.
He stopped six times for gas and food but otherwise pushed straight through, making the trek in 19 hours, all the while passing police at 105 mph on otherwise desolate highways. He never was pulled over.
The United States was in shock, and so was Calcavecchia.
The prior day he had been walking the back nine with Tiger Woods in peace and quiet at Bellerive Country Club as the two prepared for the American Express Championship.
On the 11th fairway they were told a plane had struck the World Trade Center. On No. 12 they heard it was a commercial jet. On No. 13 came word of the second plane. With each hole, the news got worse.
Then came the mass exodus of players from the city, in cars if they could be found. Calcavecchia snagged one of the few available rentals.
"I was on my phone a lot and mainly listened to music but was thinking about it," Calcavecchia said Wednesday at Norwood Hills Country Club. "You still see the plane flying into the building and it still just freaks me out a lot when I'm on planes. I think, what if we just ran into a mountain or a building. I don't have a fear of flying but I think about it a lot."
Calcavecchia is one of 22 players entered in this week's Ascension Charity Classic who was either in St. Louis on Sept. 11, 2001 or expecting to soon arrive. Twenty years later, they will be competing in the inaugural PGA Champions Tour event on the anniversary.
The cancelation of the 2001 tournament was one of many in sports that week. It left some of the world's top golfers stranded for a time in St. Louis, which lost one of the significant golf events in the city's history.
"They always say you remember the place you were when a tragedy happens," Kenny Perry said. "I tell everyone I was at Bellerive on the porch of the clubhouse walking in. It's that clear to me."
Calcavecchia recalled finishing his nine holes with Woods and then returning to the clubhouse to watch the events unfold with 25 to 30 other players who had arrived.
Bernhard Langer also was beginning to prepare for play later that week. He drove to Bellerive that morning to hit some balls at the driving range, but was intercepted on the way in.
"Somebody in the room said, 'You've got to see this. Planes are crashing into buildings,'" he said. "I watched as it was unfolding. It didn't look real or seem real. I wish I could forget but it's ingrained in my brain. I think it's one of the darkest days of humankind."
By the time he tried to find a way home, rental cars were sold out. He considered taking a bus or train. Then a courtesy car was offered for his return to south Florida, and he made the drive with another player.
Others hadn't made it and never would.
Davis Love III was en route on a private plane when the attacks began in New York and then spread to Washington and elsewhere. His plane was diverted to an airport in Tennessee. Love has said he spoke directly to the chairman of American Express and was told the tournament would not be played.
That morning, the American Express Building was damaged severely by the collapse of one of the towers.
Jesper Parnevik was in New York during the attacks. He was there for a photo shoot before traveling to St. Louis. He later expressed his feelings in an interview.
"You think a bomb is going to go off in any corner," he was quoted as saying. "Until then, I had never been scared for my life. Ever."
Woods has talked about how his drive home to Florida was a time of reflection that helped to shape the direction of his foundation.
Calcavecchia was among the golfers waiting to find out if the Ryder Cup would go on as scheduled a few weeks later.
"Curtis (Strange) kept calling me asking 'What do you think? How are you feeling?" Calcavecchia said. "I said I was in. If we were going, I'm in. Then he was telling me it didn't look too good. I said, 'Well, I certainly understand.'"
On Sept. 10, Bellerive had a celebratory atmosphere as a crowd of 5,000 showed up for an exhibition by Woods, complete with music, presentations on jumbo screens and a grand entrance by the then 25-year-old star.
The American Express Championship wasn't canceled at first. Instead, an altered schedule was announced with competition delayed one day. On the afternoon of Sept. 11, 21 players in the tournament hadn't reached St. Louis.
"I went to my hotel and came back the next day, and we were all just in limbo," Perry said. "I assumed we wouldn't play, and the tour made the correct decision to cancel. When you have a national tragedy, you don't continue with your sporting event."
Photos: Ascension Charity Classic kicks off at Norwood Hills Country Club
Festivities begin at Norwood Hills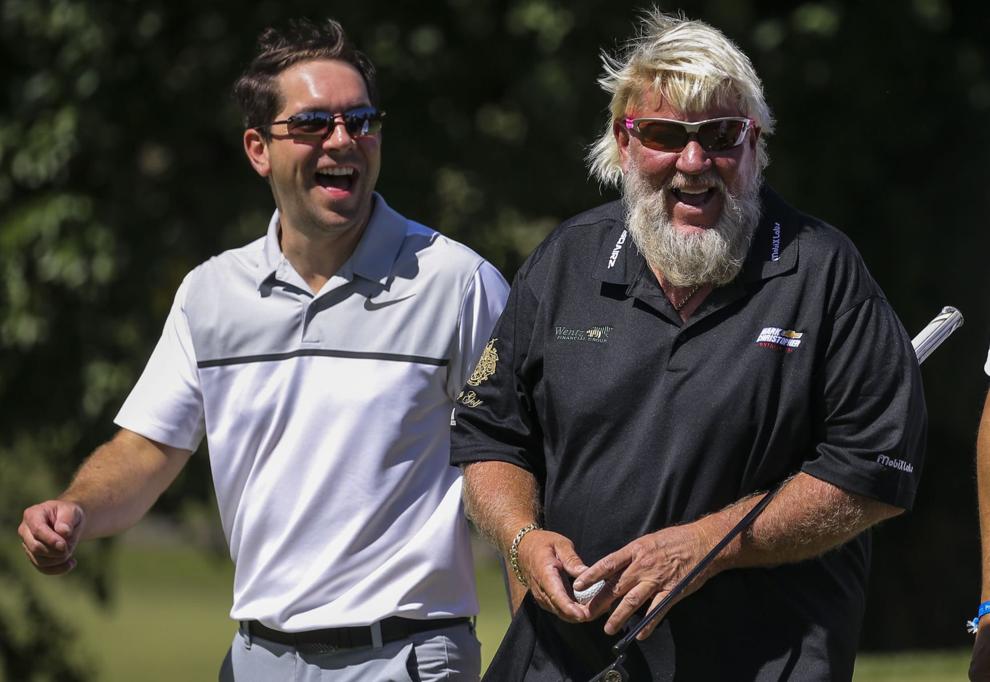 Festivities begin at Norwood Hills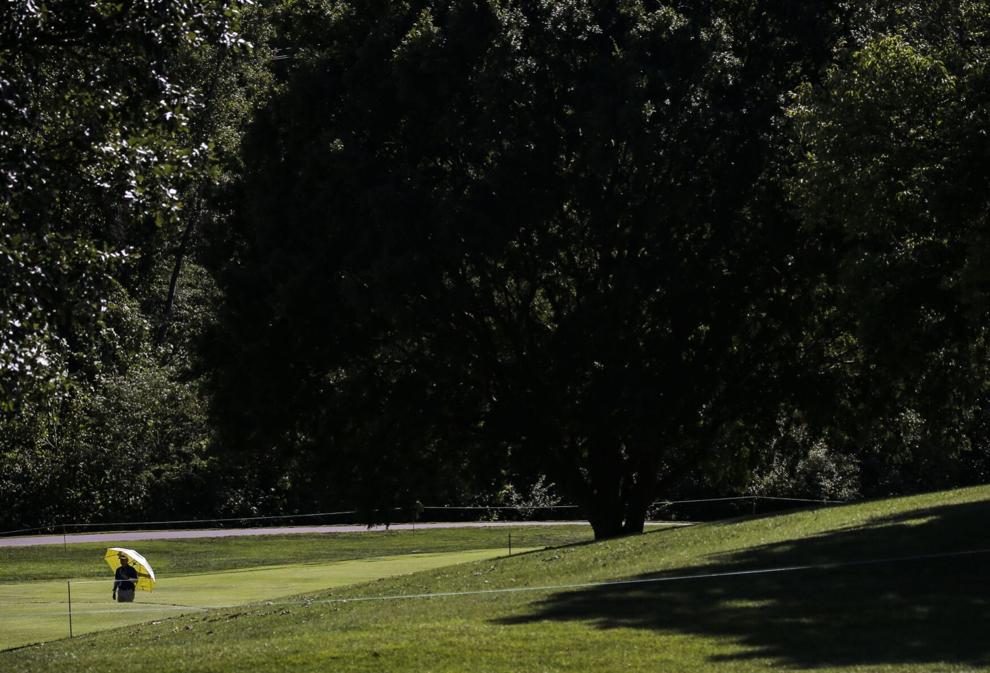 Festivities begin at Norwood Hills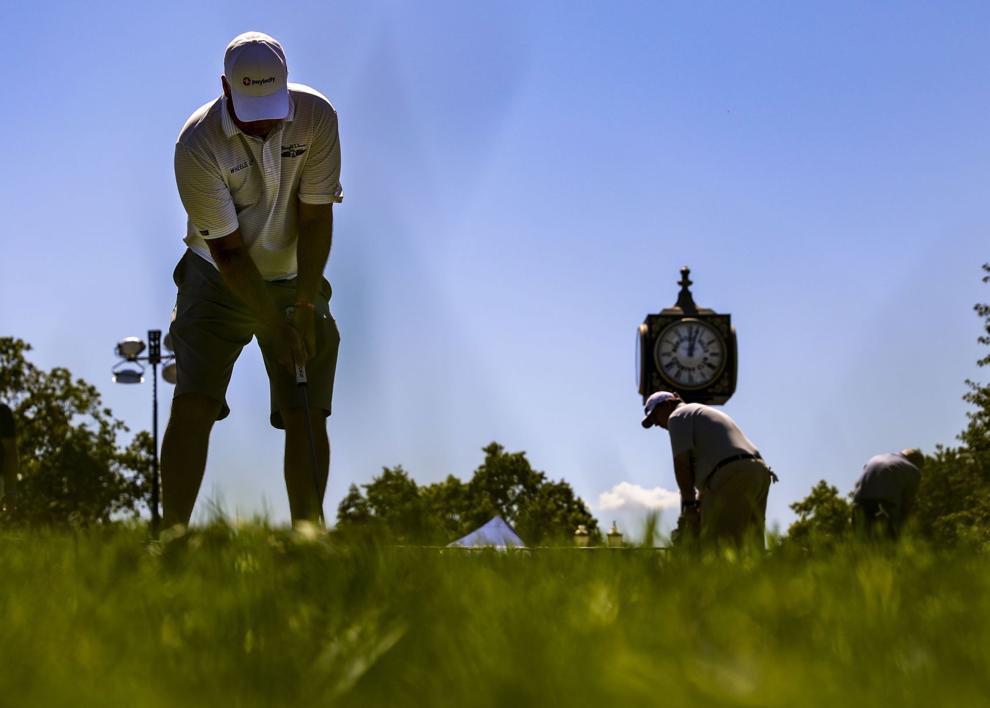 Festivities begin at Norwood Hills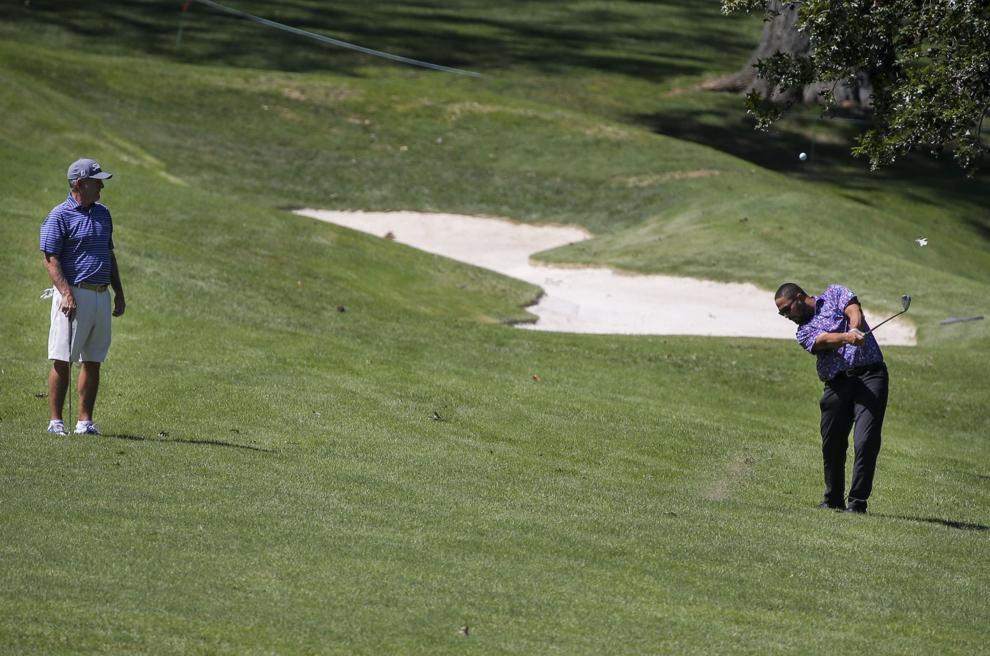 Festivities begin at Norwood Hills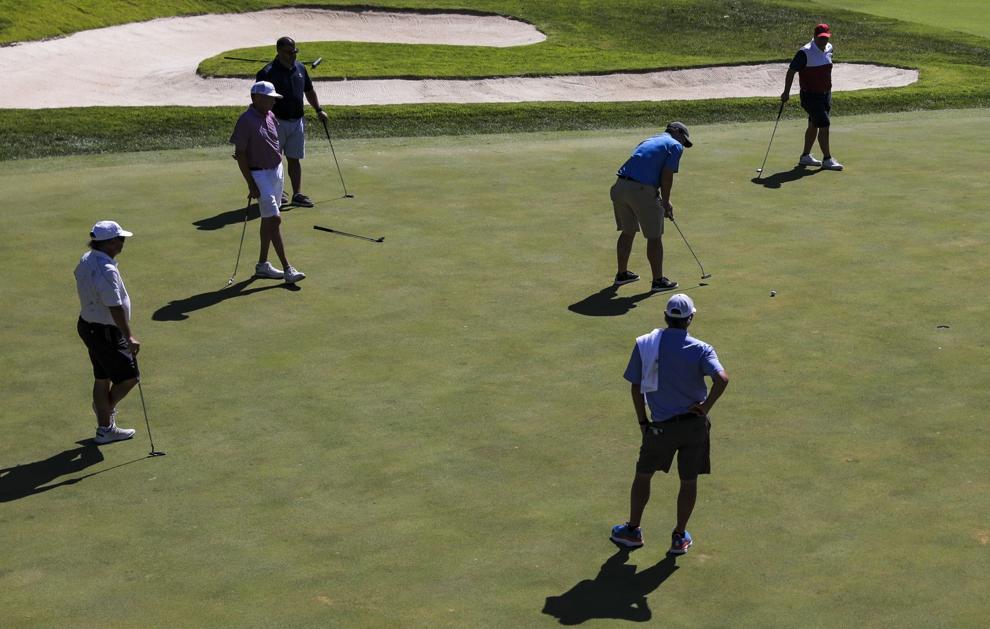 Festivities begin at Norwood Hills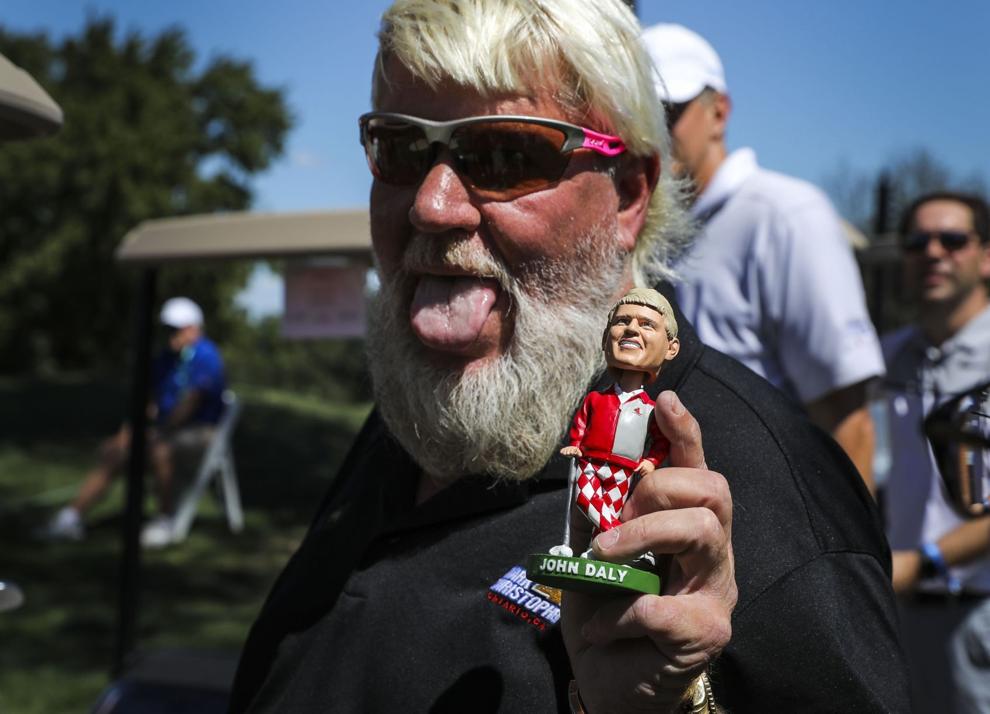 Watch now: Golfers recount being stranded in St Louis following 9/11 attacks
Festivities begin at Norwood Hills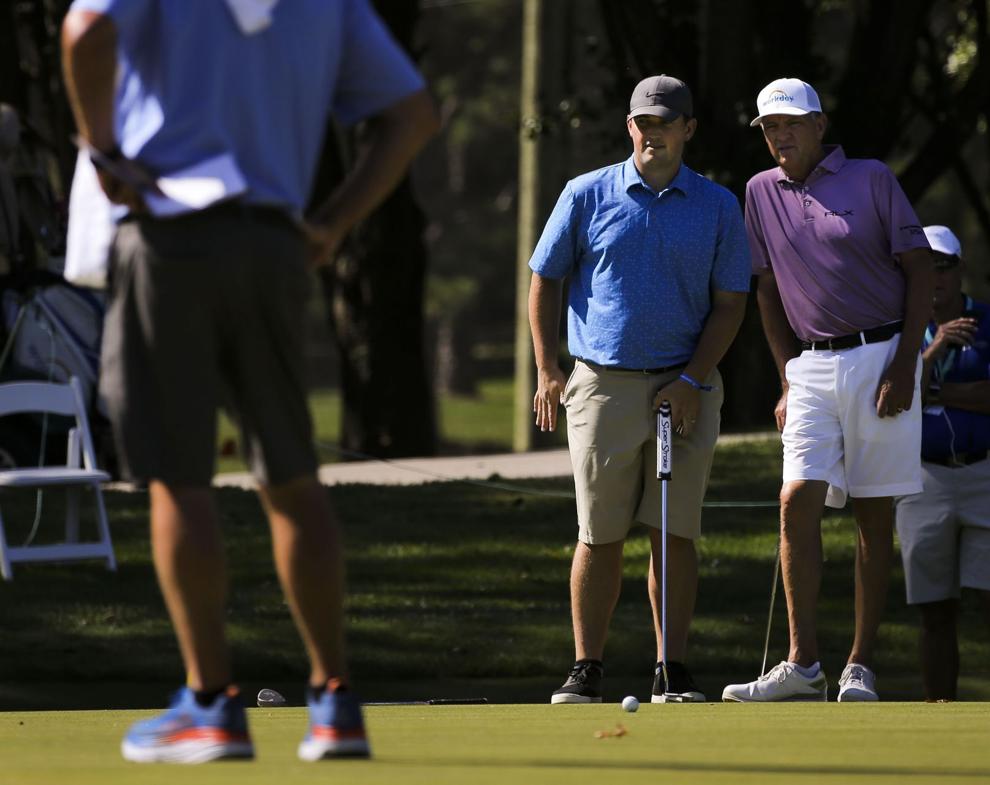 Festivities begin at Norwood Hills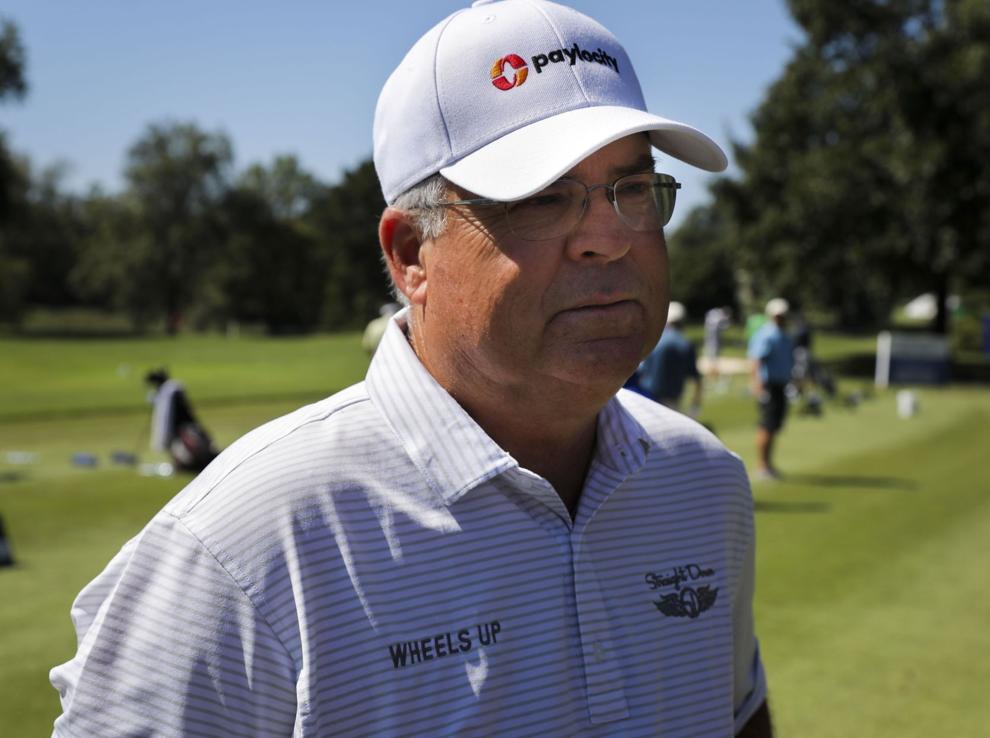 Festivities begin at Norwood Hills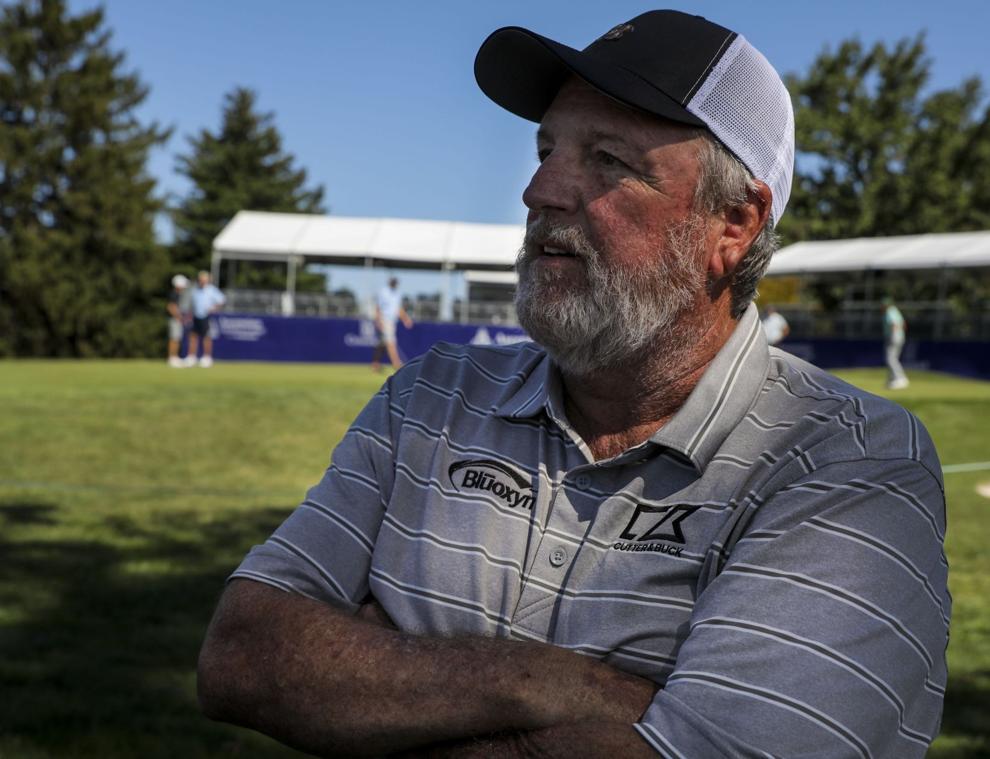 Festivities begin at Norwood Hills