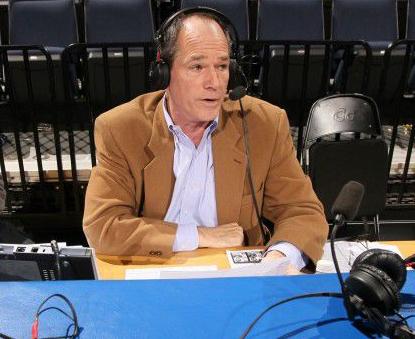 Bob Ramsey is back in the St. Louis sports-talk business.
Ramsey, a fixture on sports radio for most of the quarter century that it has existed in the market, is returning at KTRS (550 AM), beginning next week.
He has been out of that branch of the business for about a year and a half as he has been serving as a point man for a youth baseball complex that KFNS (590 AM) owner Randy Markel is trying to develop near the Lake of the Ozarks. Although Ramsey wasn't doing sports-talk radio, his voice continued to be heard in the market in his role as the radio play-by-play voice of St. Louis University men's basketball.
But now he's coming back to serve as host, or co-host with sports director Brendan Wiese, of 550's show that runs 6:30-9 p.m. weeknights and 11 a.m-noon on Sundays. KTRS general manager Mark Dorsey said Ramsey's standing in the region was a key factor in bringing him to the station.
"He's very well respected; his reputation in St. Louis is as a stand-up guy," Dorsey said. "He's very knowledgeable about sports."
Ramsey is expected to be on two or three times a week. Also coming aboard is Post-Dispatch sports columnist Ben Frederickson, who is to appear several times weekly. They arrive shorty after Jim Heuer and David Solomon left the department to go to KFNS.
Ramsey said that a slow period in the baseball project, while a reorganization period for investors takes place, allowed him to make the move. Markel would have liked to have put him on KFNS, but its roster currently is full.
"The timing was really good and it fits," Ramsey said. "I had a gap. (KTRS) had a gap. We're filling each other's gap."
Ramsey said he hasn't missed the sports-talk grind.
"I hadn't even given it any thought until Mark called," he said. "But I'd yell at the other talk shows when I was driving around town. So maybe I did miss it" more than he thought.
NFL ON TV
8:30 a.m. • Vikings vs. Browns, NFL Network
Noon • Bears at Saints, KTVI (2)
Noon • Chargers at Patriots, KMOV (4)
3:25 • Cowboys at Redskins, KTVI (2)
7:30 • Steelers at Lions, KSDK (5)
7:30 • Broncos at Chiefs, ESPN