St. Louis FC goalkeeper Tomas Gomez took a chance. And it paid off.
On a punt with about 10 minutes to play, Gomez's long ball eventually turned into the game's only goal, helping STLFC knock off the visiting Ottawa Fury FC 1-0 before a crowd of 3,524 at Soccer Park in Fenton.
"It's funny, as I told (defender Phanuel Kavita), I figured it was time to take a chance," Gomez said. "On a couple of long balls I'd played in the first half, their left centerback, he just wasn't handling them. I decided I was going to play it long at him and I guess it paid off."
With about 10 minutes to play in regulation on Wednesday night, Gomez's punt to the edge of Ottawa's penalty area was flicked by striker Kyle Greig to substitute Tyler Blackwood, who knocked it into the net for his first STLFC goal.
With the 1-0 victory, STLFC (8-9-8) moved into the final playoff spot in the United Soccer League Championship's Eastern Conference. Ottawa fell to 10-6-9.
"It's a little bit of a blur," Blackwood said of his goal. "I remember Tomas kicking the ball and thinking that if Kyle could knock it down, I'd be wide open. The next thing I know, the ball was at my feet. I just needed to make sure not to over-think it. I got the touch and it went in."
STLFC coach Anthony Pulis called it a "massive win."
"For us to get back-to-back wins is huge," said Pulis, whose team struggling through a 1-8-4 stretch before recent home wins over Hartford and Ottawa. "Full credit to the guys. They really grinded it out tonight. It was a tough game.... Thankfully Tyler Blackwood comes up with a really good, composed finish."
Ottawa had the game's first quality chance in a contest dominated early by midfield play. In the 14th minute, the visitors' Wal Fall, a former STLFC player, shot from well outside the penalty area and fired wide.
A few minutes later, STLFC created its first couple of chances. On the first, midfield leader Lewis Hilton had a shot from the edge of the box blocked for a corner. After the kick, Greig laid off a pass to STLFC teammate Masta Kacher, but his shot was blocked at the Ottawa defense.
The home team nearly created a chance in the 19th minute, but a Greig's pass across the field toward a wide-open Kacher was off the mark and collected by Ottawa keeper Callum Irving.
STLFC got a scare in the 26th minute when Hilton pulled up lame while chasing an Ottawa player along the endline. But after a short break, Hilton returned to the action. But he left the match at halftime.
"It's an issue with his toe and he'll have an x-ray in the morning," Pulis said of his team's midfield leader.
The home team created its best chance of the opening half in the 34th minute when Kadeem Dacres ran down a long ball from Gomez, created some space and delivered a low shot that was kicked out by Irving.
Late in a scoreless first half, after a throw-in deep in Ottawa's zone, Dacres made a shifty run toward the near post and had his shot knocked aside by Irving.
Dacres created another quality chance in the 61st minute. After winning a battle for a loose ball in the Ottawa zone, Dacres moved across the box and unleashed a low shot that forced Irving to make a diving stop.
Ottawa captain Carl Haworth had a chance on a free kick just outside the STLFC penalty area. But the ball was deflected over the cross bar.
In the 74th minute, Collin Fernandez, who came on for Hilton, tested Irving with a free kick from the right edge of the penalty area.
HOMESTAND ENDS ON SATURDAY
STLFC's three-game homestand wraps up Saturday with a 7:30 p.m. game against Nashville SC (15-6-6), the second-place team in the USL's Eastern Conference. During its 5-1-4 start to the season, STLFC posted a 1-0 victory in Nashville on March 16.
EX-STLFC GOALIE SCHULTE GETS CALL-UP
Former STLFC goalkeeper Patrick Schulte, now a true freshman playing for St. Louis University, has been called up by the U.S. Men's National Team for upcoming Under-20 matches against Croatia and United Arab Emirates.
Schulte made the start in SLU's season-opening loss to ninth-ranked Notre Dame over the weekend. He will miss the Billikens' next two contests.
It's the second call-up for Schulte, who was in camp with the U18s in January. He signed a USL Academy contract with STLFC last fall and made his only appearance this season in a penalty kick shootout win over the Des Moines Menace in the U.S. Open Cup. In that win, Schulte came up with three stops during PKs.
Later in the summer, Schulte helped the St. Louis FC Academy U19s reach the semifinals and finish third in the U.S. Soccer Development Academy Playoffs.
---
Photos from the Hartford Athletic game
Saint Louis FC beats Hartford Athletic 3-2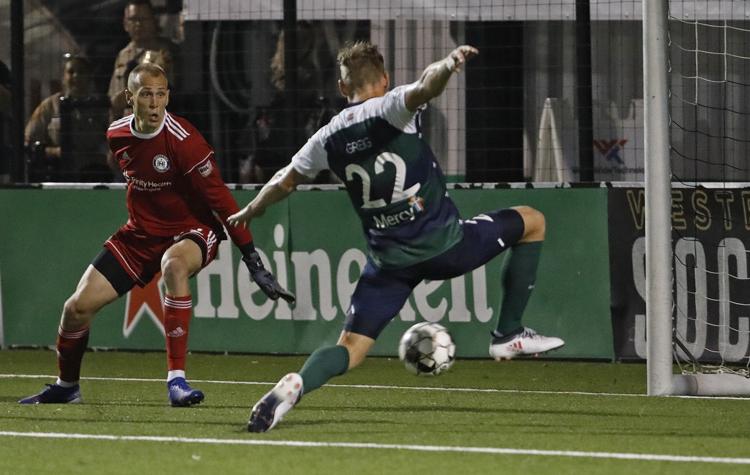 Saint Louis FC beats Hartford Athletic 3-2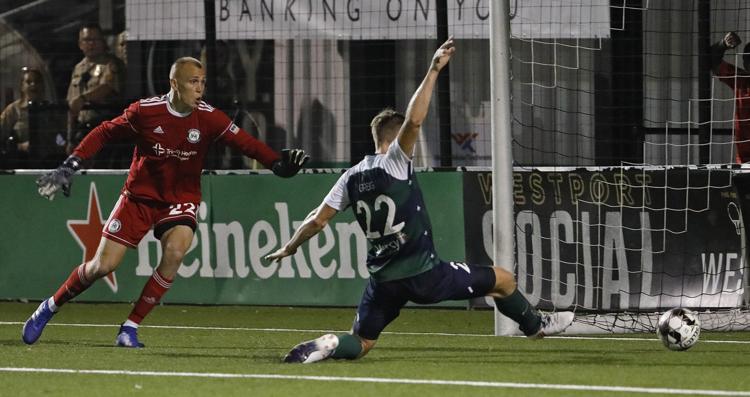 Saint Louis FC beats Hartford Athletic 3-2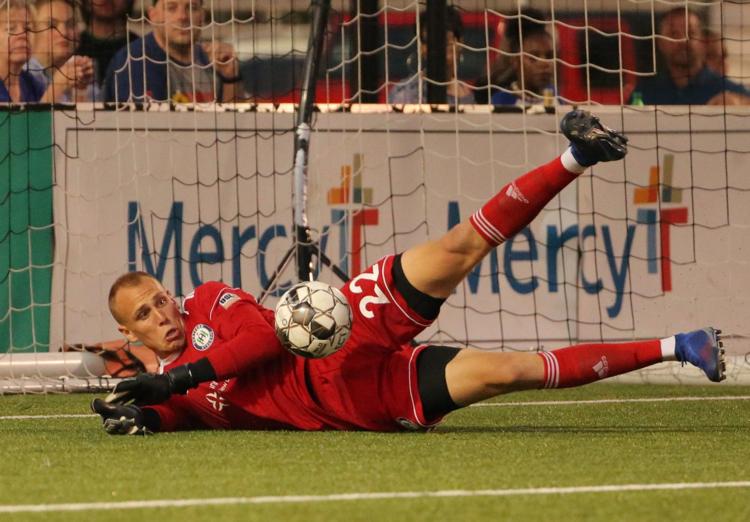 Saint Louis FC beats Hartford Athletic 3-2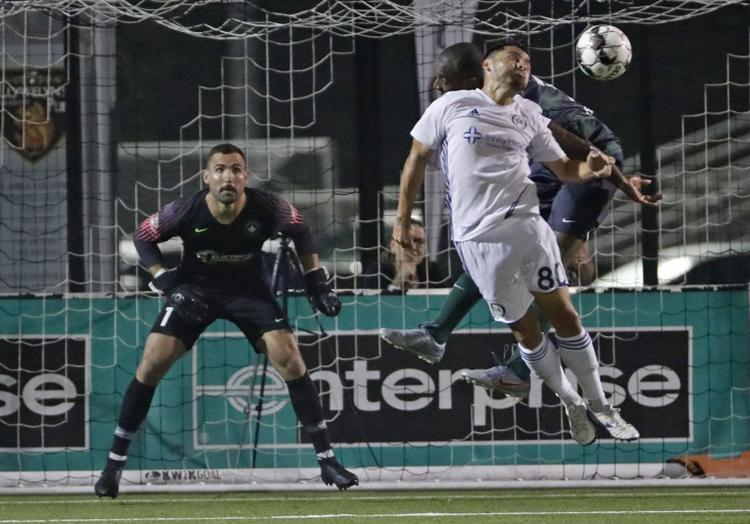 Saint Louis FC beats Hartford Athletic 3-2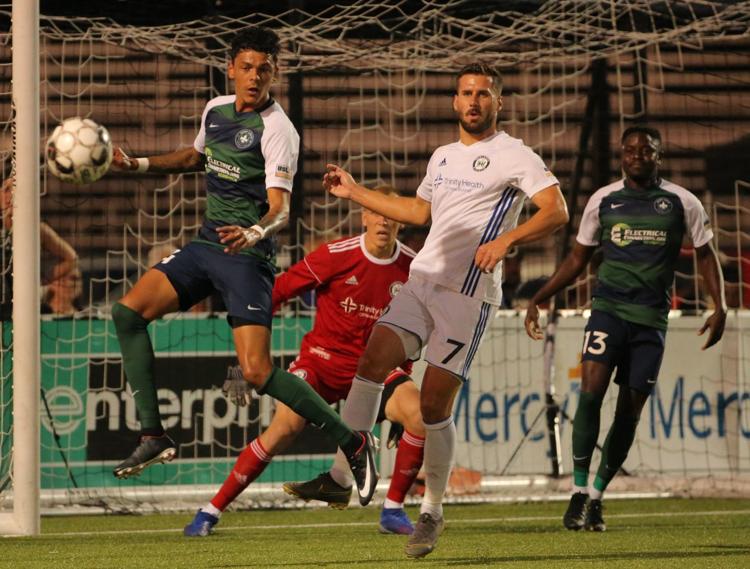 Saint Louis FC beats Hartford Athletic 3-2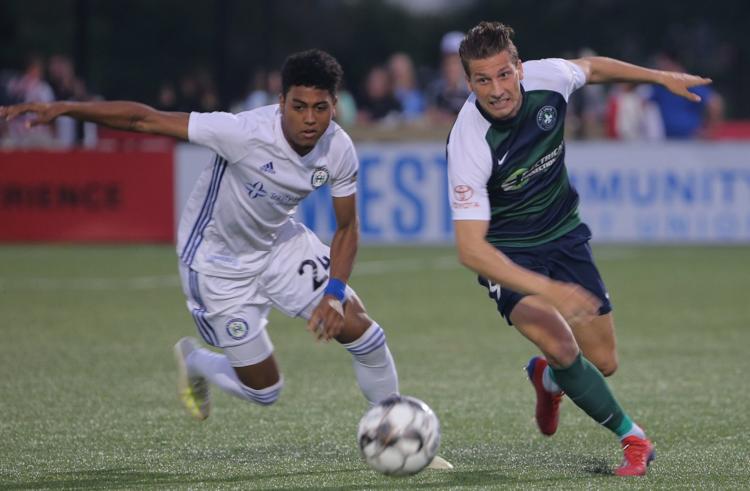 Saint Louis FC beats Hartford Athletic 3-2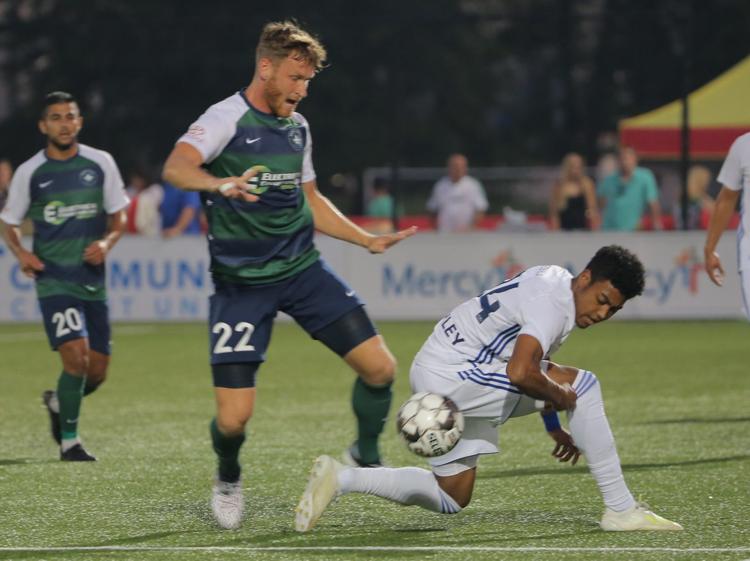 Saint Louis FC beats Hartford Athletic 3-2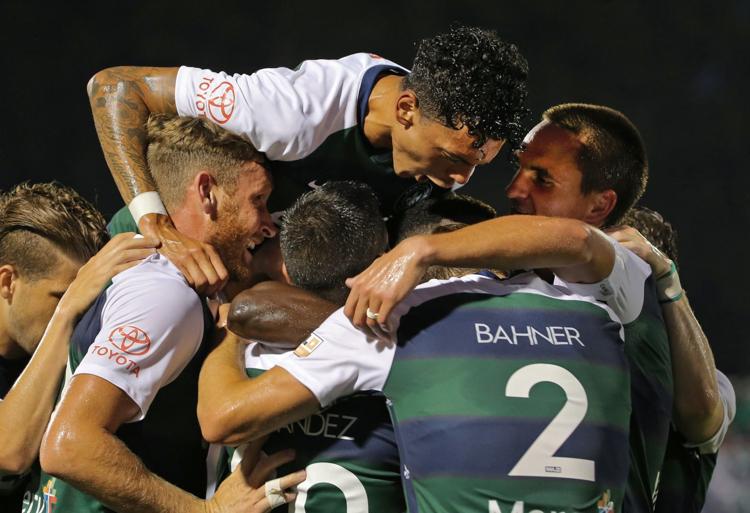 Saint Louis FC beats Hartford Athletic 3-2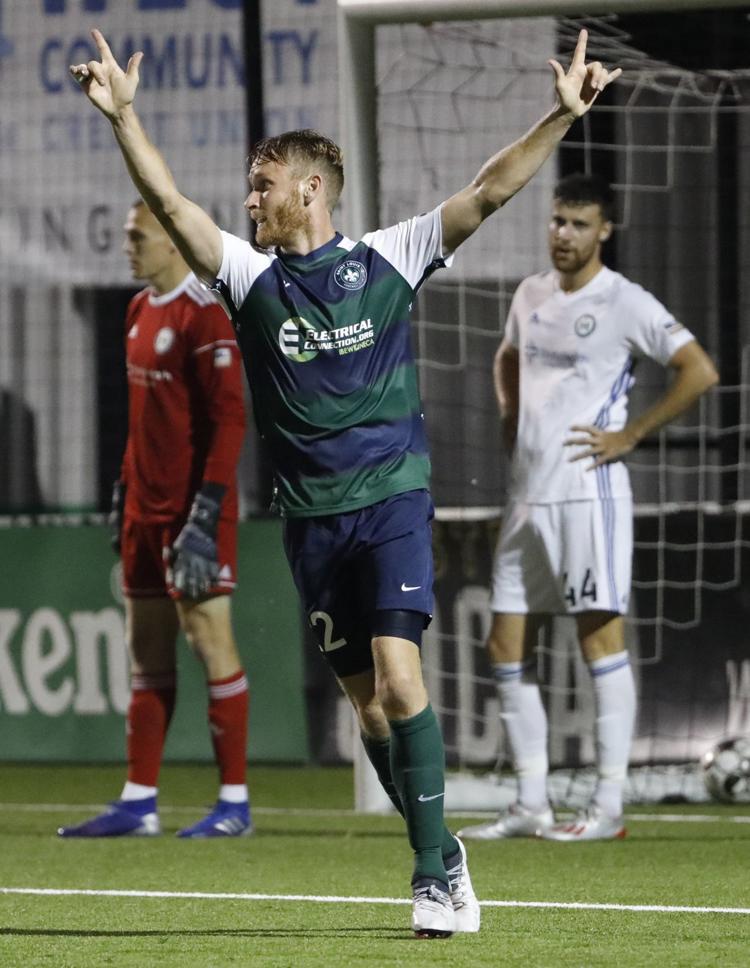 Saint Louis FC beats Hartford Athletic 3-2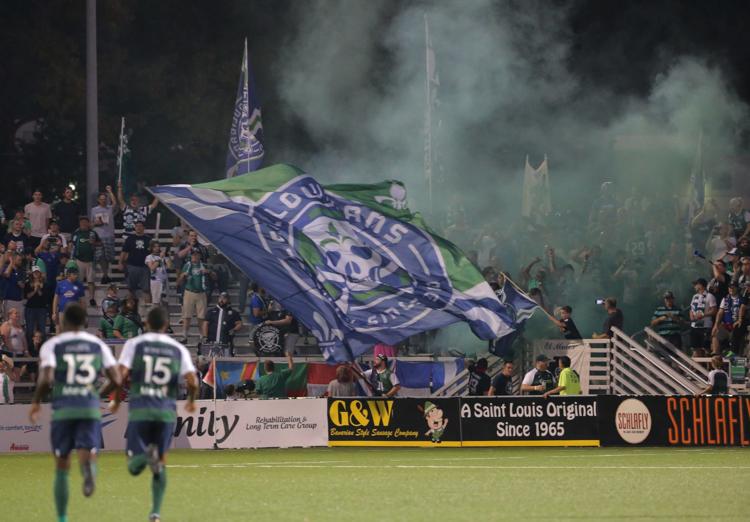 Saint Louis FC beats Hartford Athletic 3-2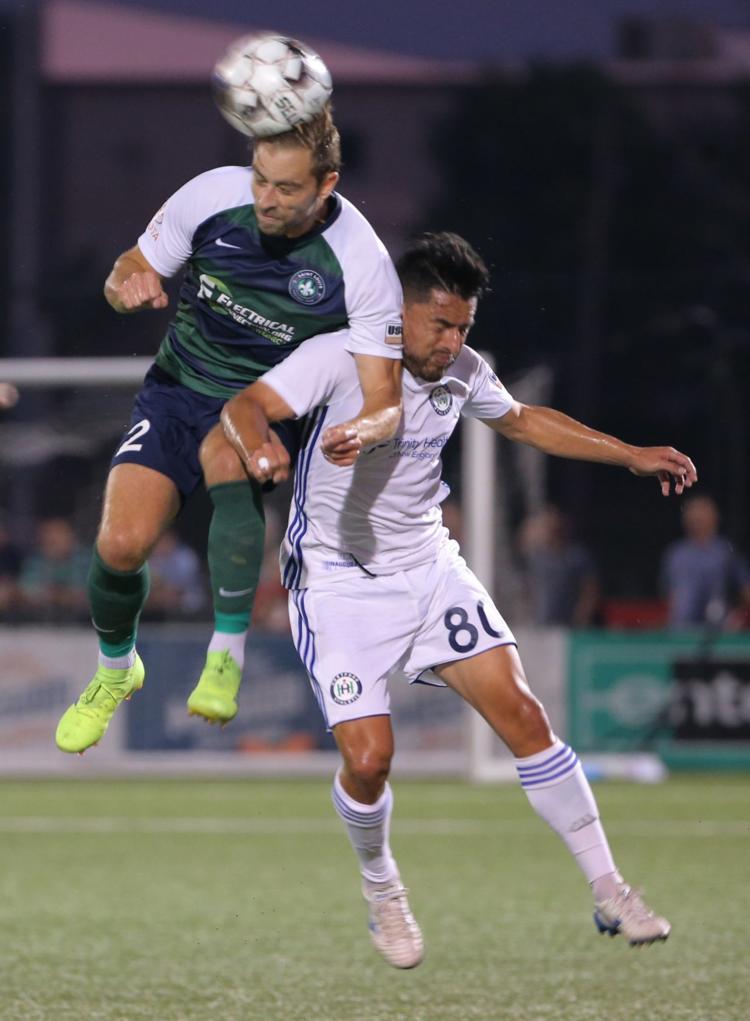 Saint Louis FC beats Hartford Athletic 3-2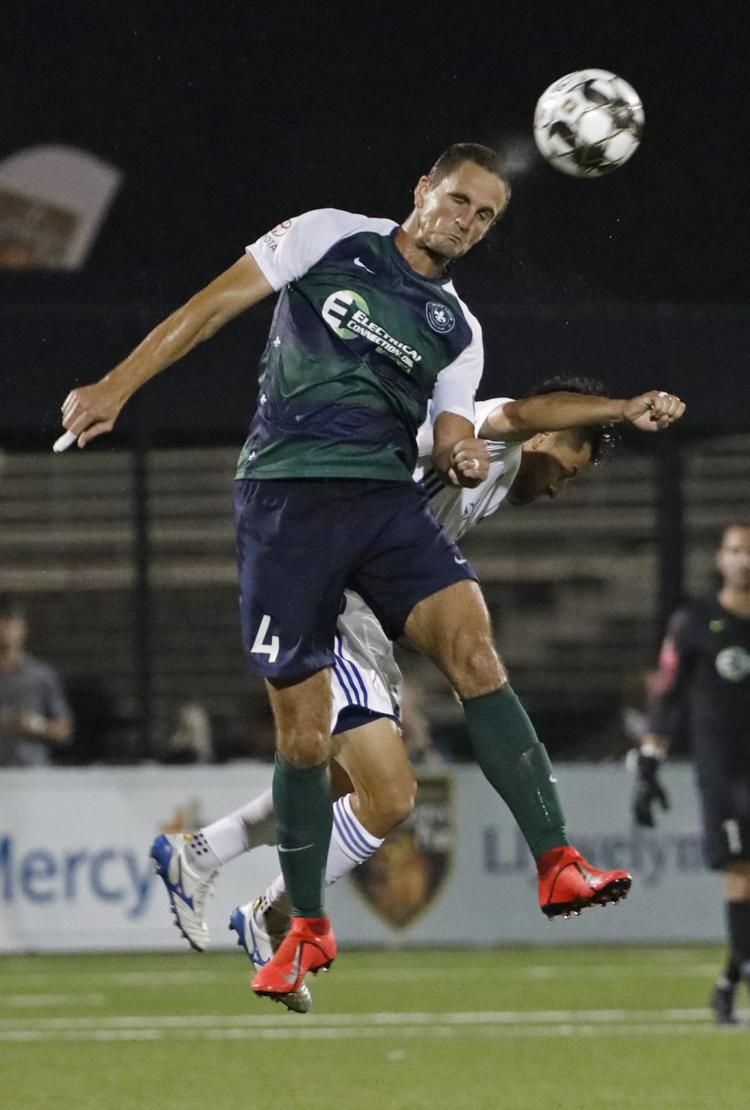 Saint Louis FC beats Hartford Athletic 3-2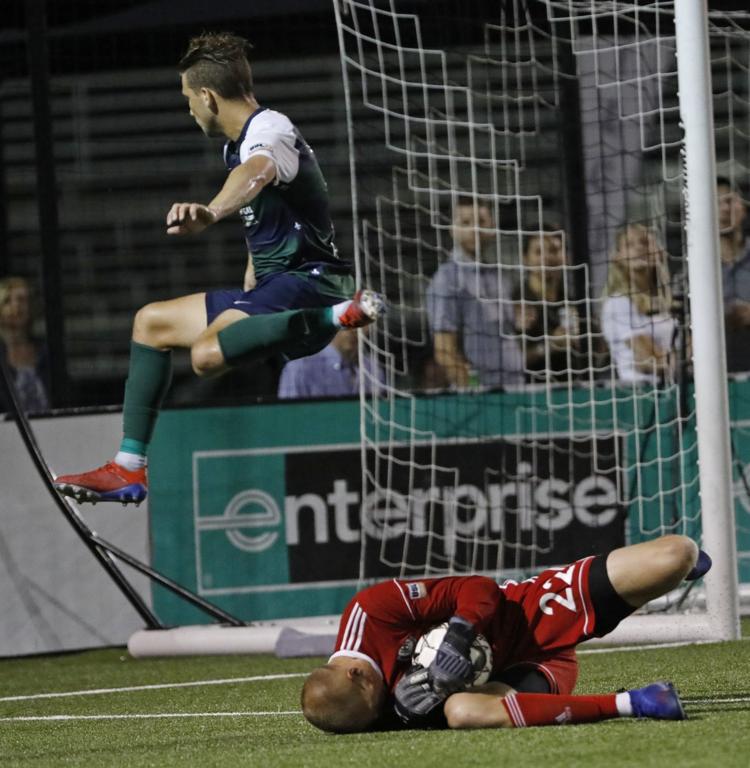 Saint Louis FC beats Hartford Athletic 3-2