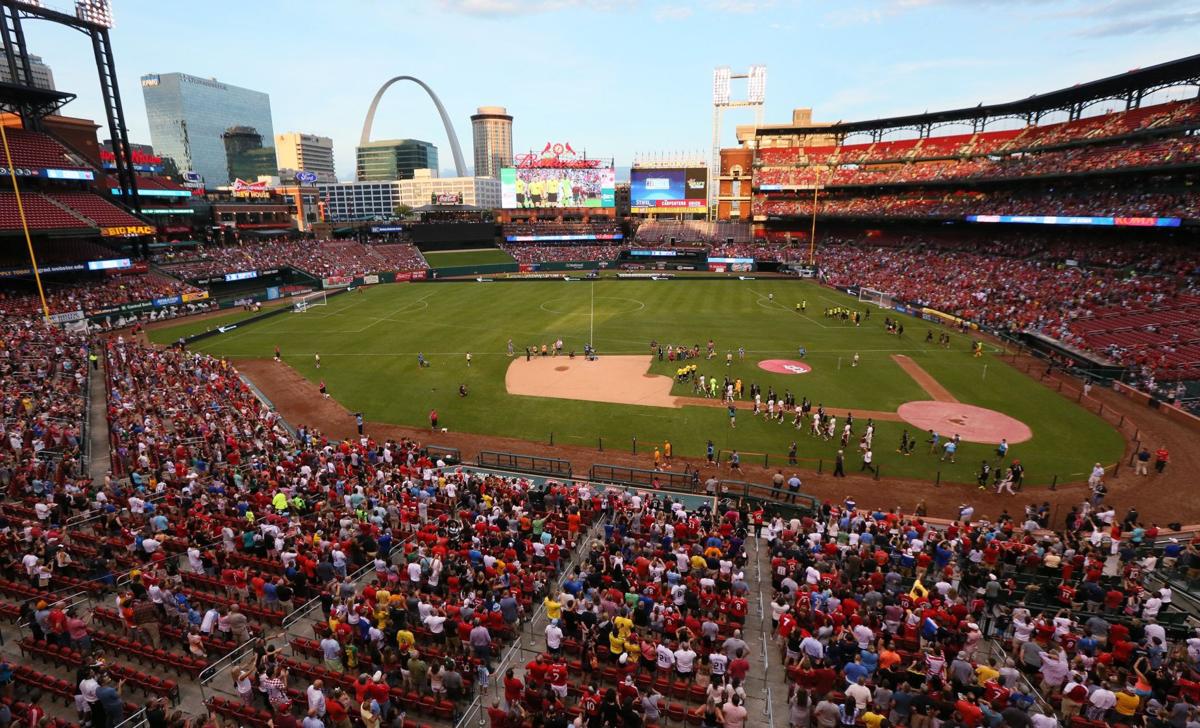 While the group MLS2STL has worked to facilitate an ownership group for a Major League Soccer expansion team in St. Louis, another group, called Foundry St. Louis, has expressed interest in also pursuing a team.
Dan Cordes, a pharmacist who was one of the initial employees at Express Scripts and went on to be on the firm's senior staff, is the only publicly identified member of the group. He said the investor group, which he would not name, consisted of more than a dozen people and has sufficient funding to pursue a team.
"This is not just a bunch of guys that decided one night let's do this," Cordes said Friday afternoon. "We have investors both inside and outside St. Louis who have committed the necessary moneys or funding necessary for the franchise. So we're fine. … We just want there to be more than one option for the league to look at when it comes to an ownership group in St. Louis."
Absent the identities of anyone in the Foundry group, it's impossible to assess its potential and how realistic its plan is. MLS2STL hasn't identified any of the potential investors it has met with either, though in June, Jim Woodcock, a member of the group, told the Post-Dispatch that the group had met with a "very strong, viable candidate" with "connections with other league owners in Major League Soccer and has some professional sports experience."
Cordes' group is focusing on land owned by St. Louis University just north of its medical center, off of Grand just south of Highway 40, and if that doesn't work, has an unspecified backup location. The league has a stated preference for a downtown stadium.
An MLS expansion team will not be cheap and will require investors with very deep pockets. League President Mark Abbott has said the expansion fee for the next round of teams could go as high as $200 million, though if St. Louis is on the early end of that group, it could be less than $150 million. In addition to that, the team needs a stadium to play in and then millions more to fund everyday operations of the team. Most owners of MLS teams now are billionaires.
Cordes also stated his group wanted to build the stadium without raising any taxes. An MLS stadium would cost at least $100 million.
MLS currently has 20 teams and will expand to 24 by 2020. Teams in Atlanta and Minnesota will start next season. The league has said that after 2020, it will add four more teams, and that's where St. Louis hopes to fit in. While the league has always been interested in St. Louis as a market, the lack of an ownership group here prevented it from happening. The departure of the Rams, however, left a void in the market that it was thought a soccer franchise could fill, and the league acknowledged St. Louis as a city it would target. MLS2STL, an affiliation of local sports executives, was formed to assist any owner or group in navigating the process of forming a team in St. Louis.
The Foundry group sent a letter to MLS this week asking for all bids from St. Louis to be considered. Cordes said his group would be willing to join in any other bid, but that so far those discussions had not taken place. Woodcock said that was because Foundry had asked the group to sign a non-disclosure agreement but had never provided one. "I welcomed that opportunity because details would be essential for us to guide Mr. Cordes' group, or any group, in next steps with the league office," Woodcock said in a statement late Friday afternoon. "We never received that NDA, however. I have not been contacted since. It is my understanding that Mr. Cordes and his group have since gone straight to the league office."
Cordes said he and Dave Peacock, who led the effort for a new Rams stadium and is on the MLS2STL group, are now planning to meet next week. "My thought is that generally one plus one equals three. I'd love to meet with him, combine the best of our ideas with his ideas, and make this into something St. Louis would be proud of."
The initial efforts to put together the Foundry stadium plan and financing group were done by Cordes' son-in-law, Nicholas Mahrt, who heads a youth baseball charity and was sued in 2015 by the Cardinals over a claim that tickets provided at a discount by the Cardinals were resold by the group at over face value. Mahrt said that all money involved in the transactions was used for charity.