Number of games per team: 34. Important to note: When looking at a list of MLS games, the league, unlike the other major American sports, puts the home team first, following the international convention. So a game listed as Kansas City vs. Chicago is being played in Kansas City.
The season: Traditionally, the regular season runs from March to October, with the championship, MLS Cup, being played in November or December. Because of the pandemic, the start of this season was pushed back and the regular season will run from April to November.
The playoffs: Most major soccer leagues don't have playoffs. The regular season — the only season — determines the league champion. MLS has a playoff, with seven teams in each of the two conferences qualifying. It's a single-elimination tournament, with the top team in each conference advancing directly to the conference semifinals.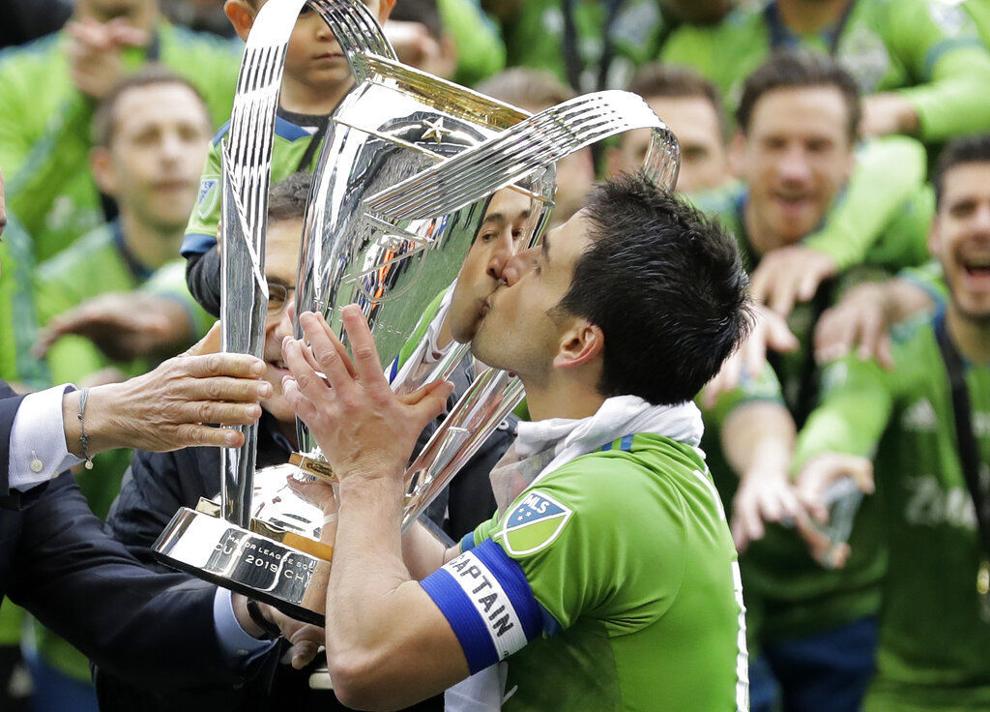 The final: The championship game is called MLS Cup. It used to be played at a predetermined site, like the Super Bowl, but now is played at the home of the finalist with the better regular-season record.
The trophy: The winner gets the Philip F. Anschutz Trophy, named for the billionaire who at one point owned six of the teams in the league at the same time, keeping MLS alive during its darkest days.
The winners: The Los Angeles Galaxy have won MLS Cup five times in the league's first 25 seasons, the most recent in 2014. D.C. United is next with four, the most recent in 2004. No one else has won more than two. The New England Revolution have played in the title game five times and lost all of them.
Hope: In 1998, the Chicago Fire won MLS Cup in its inaugural season. In 2018, Atlanta United won in its second season.
Television: Games are televised on ABC, ESPN and ESPN2, Fox, FS1 and in Spanish on Univision and UniMas. The main color commentator on ABC/ESPN broadcasts is St. Louisan Taylor Twellman.