Renderings for the new Major League Soccer Stadium in St. Louis have sparked speculation on a name for the structure.
As one Twitter user pointed out, maybe Imo's could step up for naming rights.
Readers' suggestions:
• Lewis and Clark: Just like the Arch is the Gateway to the West, the stadium should be honored for their trail to the American west.
• Taylor Stadium: For the Taylor women who brought team ownership, as well as the Taylor family.
• Stan Musial Arena/Stadium: To commemorate a sports legend. Yes, he's not a soccer player, and there's already a bridge named after him, but it's something that a lot of people could get behind.
• The Panera Bread Bowl: For obvious reasons
• The Rec: It's not a square. (Author's note: Touché)
• Whoever wrote the biggest stadium check
• STL Soccer Stars Memorial Stadium: In memory of all the soccer Hall of Fame members from the area.
• Purina Stadium: The stadium is square just like the Purina logo.
• Saint Louis Market Square
• STL Coliseum: It's going to be the site of many great battles and we'll be witness to awesome gladiators not only on the pitch, but in e-sports competition.
• Dull and boring: Because the building lacks any trendy architectural features in the roof line. Make it stand out visually, so when you are driving past on Highway 40 (Interstate 64) it pops out at you.
• Keogh Square: For Harry Keogh, famed St. Louis soccer star.
• Stars Field: Represents the team.
• The Stomping Ground: Like the Clydesdale horses that stomp through Anheuser-Busch brewery.
• Wildcat Stadium: After the planes that Jack Taylor flew in World War II.
• St. Louis Kicks Stadium: There will be a lot of kicking there, and if it's not successful, a lot of people will be kicking themselves.
• The White Castle: The St. Louis Sentinels defend the White Castle from all who dare attack.
• Market Square Place: After Market Street. And it's square.
• Soccer Box: It sounds cool
• Corner Kick: A square has four corners.
Planned MLS stadium in St. Louis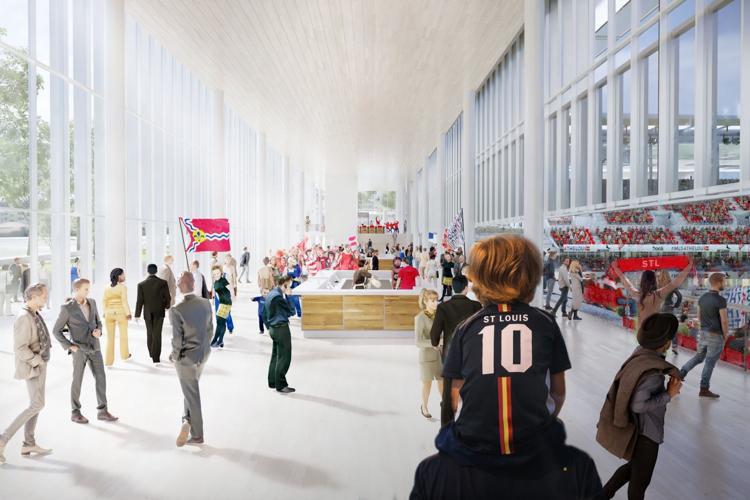 Planned MLS stadium in St. Louis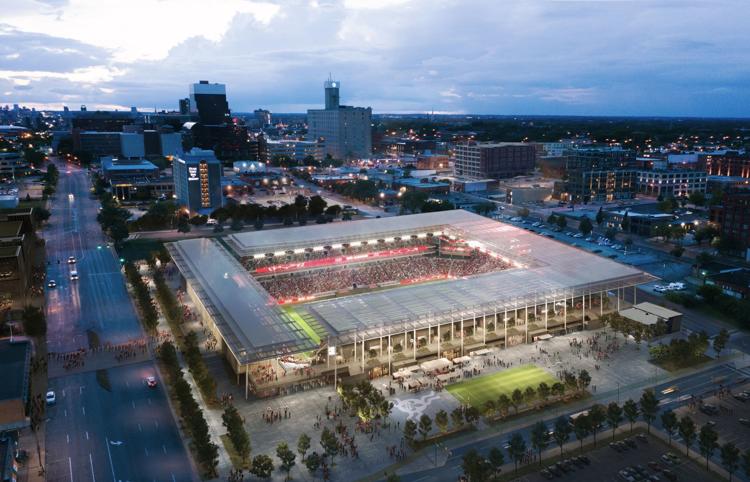 Planned MLS stadium in St. Louis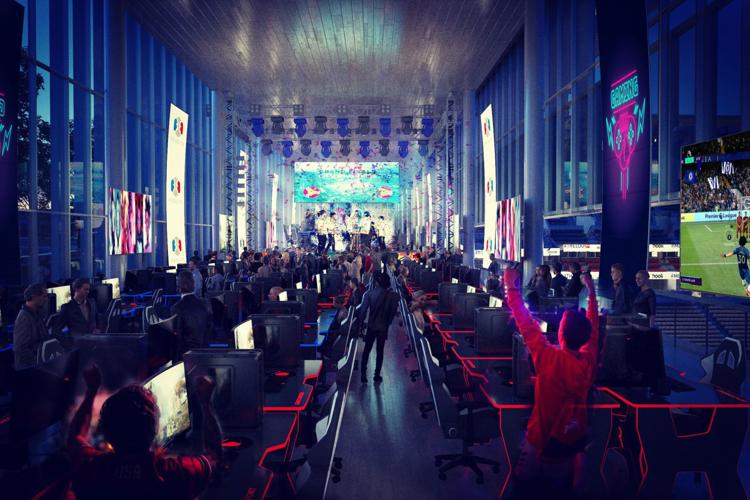 Planned MLS stadium in St. Louis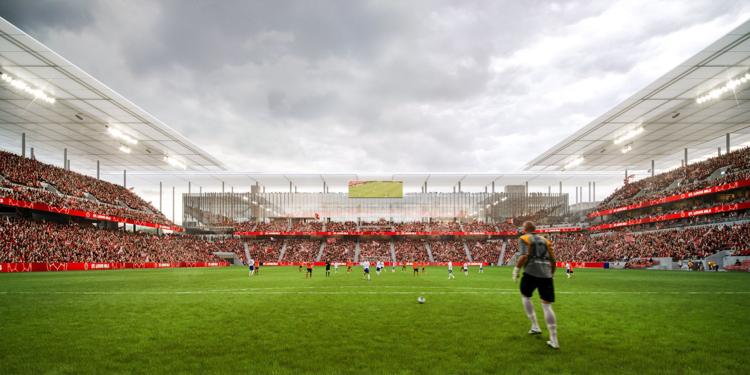 Planned MLS stadium in St. Louis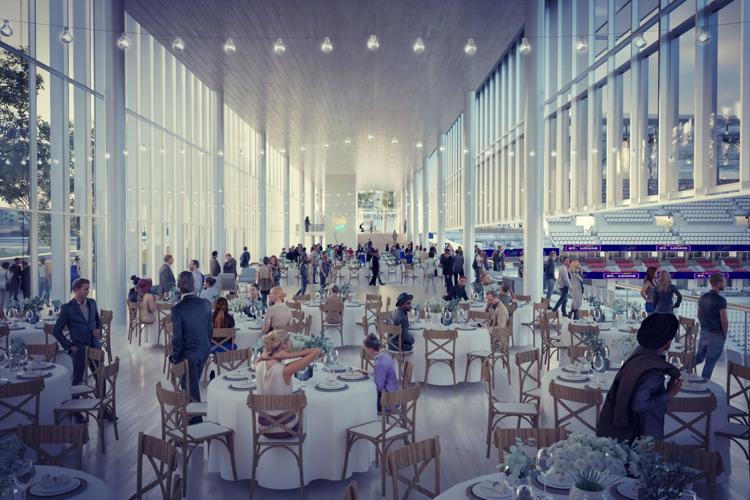 Planned MLS stadium in St. Louis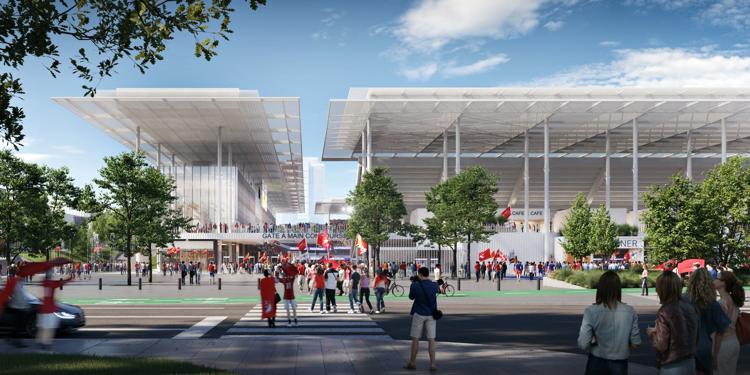 Planned MLS stadium in St. Louis

Proposed St. Louis Major League Soccer stadium site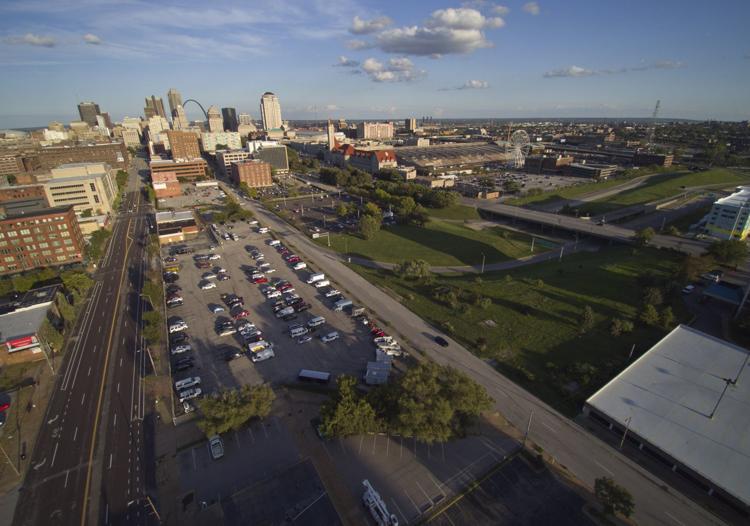 Planned MLS stadium in St. Louis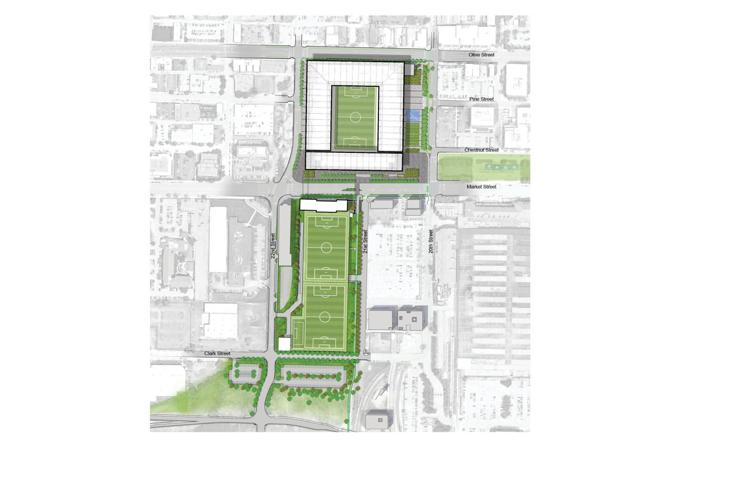 Planned MLS stadium in St. Louis