FORT LAUDERDALE, Fla. — The 2022 Major League Soccer season represented a fresh start for defender John Nelson. He had a new team, FC Cincinnati, and most of all, a new and improved back.
Nelson had been playing through significant back pain with Dallas, the team that drafted him out of North Carolina in 2019, but doctors told him that the surgery, which would remove a disc from his spine and insert a metal rod, could also mean the end of his career. But it got to the point where the pain was just too much.
"I was playing through it for about two years, mentally, physically, emotionally," Nelson said Friday afternoon after St. Louis City SC's practice session at Inter Miami's Florida Blue Training Center. "I said, enough is enough. If I can't play soccer again, it's awful, but I just don't want to be in pain. So, the surgery went well, and I never looked back."
After what amounted to a breakout season in Cincinnati, Nelson was exposed in the expansion draft, and City SC grabbed him with one of its five picks. Now, he's in what looks to be one of the bigger competitions in the preseason, between him and Selmir Pidro as the starting left back.
"We've seen his attributes," City SC coach Bradley Carnell said. "He's a brave defender. He's got good footwork despite his size, he's got a low center of gravity, which makes his one v. one defending excellent. And he's a very technical guy, he can get in on the overlaps, he can play in a back five as a wingback, he played in a back three left center back for Cincy at some point in the last season. So he's a very versatile player. I think we have one of the best left-back pairings in the league, just in terms of depth."
Nelson played 24 games for Cincinnati last season, almost as many as he had played in the previous three seasons with Dallas, where he played in 30. In addition to games, he had career highs in minutes, starts and assists.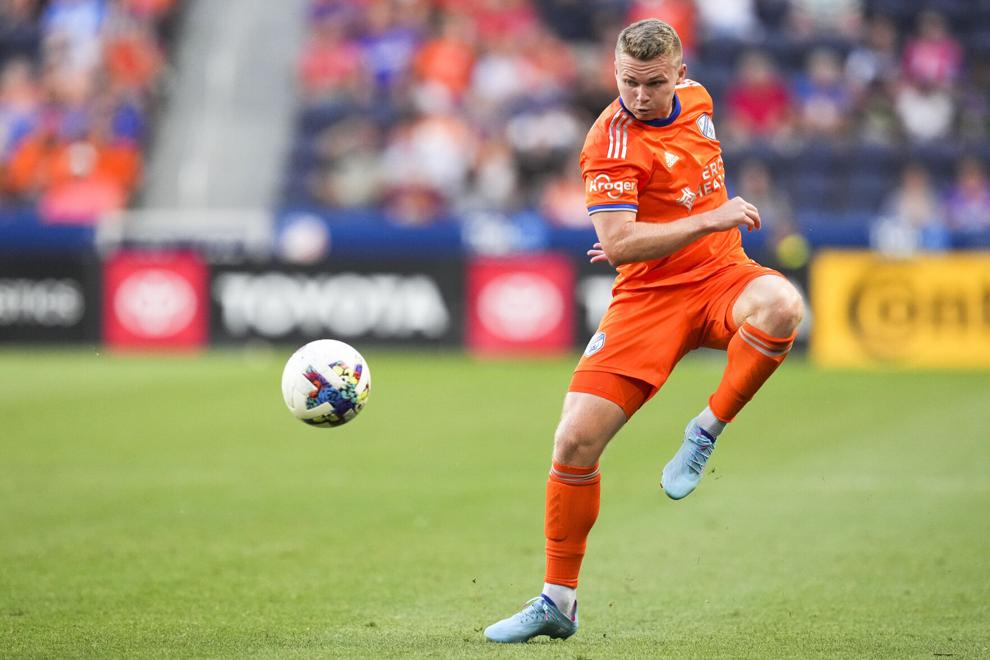 "Last year was definitely the craziest year of my life," he said. "I came back from back surgery that a lot of doctors said I wasn't supposed to come back from, came back in six months. And then I started and played, I think 80 percent of my games. So for me, I think it was somewhat of a breakout season. But now, for St. Louis, it's a new slate, so I can just build on that."
Nelson had L5 S1 spinal fusion, where a disc in his lower back was removed and a steel rod inserted, fusing two bones in his spine together. While the surgery provides stability to the back, there was a concern about his flexibility and his ability to turn as well as sprint, skills essential to a soccer player. But he came through it and now has no pain, and as last season showed, it didn't hinder his game. No longer being in pain probably didn't hurt.
"They were saying if you stop playing and there's no pain, don't get it," Nelson said. "But I could feel that it was still gonna be in pain, and the surgeon was saying it was still probably gonna be pain. So, just got it done. … There's no point of playing through your career in pain. It's not fair to yourself, so I wanted to keep playing soccer. It was a risky call, but at the end of the day, it was the right call."
The rehab was not easy either.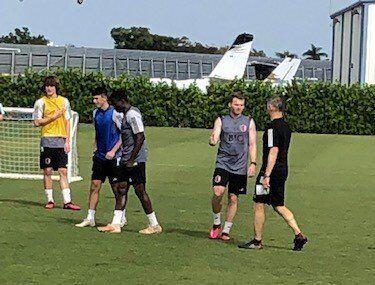 "For the first month," he said, "you're just laying on your back and then you need help getting up, going to the bathroom, need help doing everything. So a big shoutout to my parents and my family for that because they're the real warriors for that one. I've been through a lot with them."
Nelson is from Medina, Ohio, which is near Cleveland, so being in Cincinnati was reasonably close to home for him. After a season there where he re-established himself, now he has to do it again with a third team.
"It was only three hours from Medina, so a bunch of my friends, much of my family would come down for every game," he said. "So it was honestly great. St. Louis is seven hours, that's nothing. They'll make the drive a lot."
Club America coming to St. Louis
Club America, the biggest name in Mexican soccer, will be coming to St. Louis this summer to play City SC as part of the new Leagues Cup tournament.
City SC was placed in a first-round group with the Columbus Crew and Club America for the tournament that includes all the teams in MLS and Mexico's Liga MX. While the schedule for the games has not been set yet, all the matches are being played in the United States and Canada, which means Club America will play at CityPark sometime around July 21.
"What a spectacle that will be for St. Louis, hosting Club America," Carnell said. "This is the things that dreams are made of, the most successful continental team and to be coming to the heart of St. Louis. So to be playing against them, that's great. But that's in a couple of months."
Club America has won 13 league titles, most recently in 2018. It has also won the CONCACAF Champions Cup or League seven times, most recently in 2015-16. Last season, Club America finished second in Liga MX over both halves of the season. Two members of the current team, defender Nestor Araujo and forward Henry Martin, played for Mexico at the 2022 World Cup.