A weeklong stretch that started with John Klein scoring two goals in a game for St. Louis City2 continued an upward trend when the former St. Louis University men's soccer standout rejoined City SC for training ahead of Saturday's game against Sporting KC.
The 30th pick in the MLS draft, Klein had not worked with the top team since preseason as he recovered from an injury and fell into a groove with City2.
But he got a call from coach Bradley Carnell a few days after his two-goal game and then a text Monday telling him to be ready for training the following day.
"I was injured and never got a session with them really," Klein said. "It's nice to be out here. (Tuesday) I was maybe a little in my own head. It's a little bit quicker. But I think I can play at this level. I read the game really well and pretty quickly. I have the ability to play, but it's definitely a change for sure."
Klein has scored four goals for City2, and Wednesday, he looked like the same energetic presence he was for the Billikens during a career that saw him score 29 goals and record 27 assists.
The native of Columbia, Missouri, helped set up at least one goal and scored one during drills on his second day.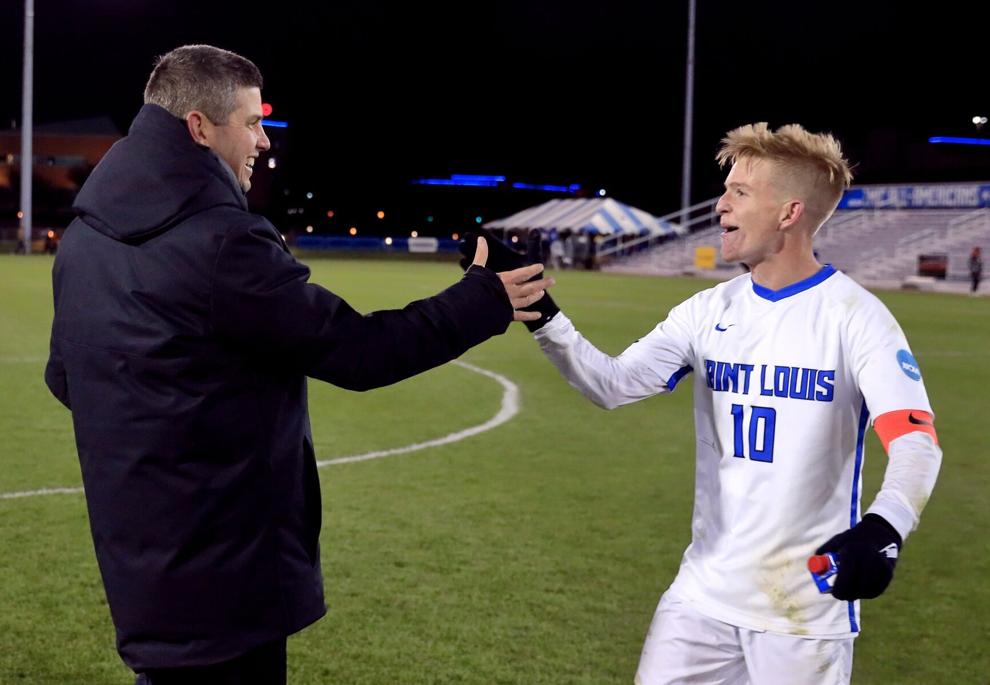 His offensive production along with the absence of Klauss and Rasmus Alm due to injuries paved the way for Klein to get a look.
"Fun, energy and that's what Johnny Klein is all about," Carnell said. "We always want guys who are training well and deserve it to be training with us. ... Johnny is a good guy and had a couple of good successful runs with City2. His GPS load is insanely through the roof. He symbolizes what we do."
Carnell didn't discount the possibility that Klein could be used soon. Maybe Saturday?
"We'll reflect on the training and see where we need to fill out the blanks," he said. "We'll see if that makes sense, but he's made an argument for it."
Klein finished his SLU career by being named the Atlantic 10's co-offensive player of the year and leading the Billikens to their second straight NCAA Tournament appearance.
City SC made him the first pick in the second round of the draft. As he became fully healthy, the attacking midfielder found a comfort zone by "playing my own game." How he might fit into Carnell's plan remains to be seen.
"That would be a delight. It's the goal," Klein said. "But they've got their guys and their team. I have to do my thing. It's all good either way. If I keep working with City2 and whenever I come out (with City SC) and perform, there's definitely a pathway for sure."
Klauss closer to return from injury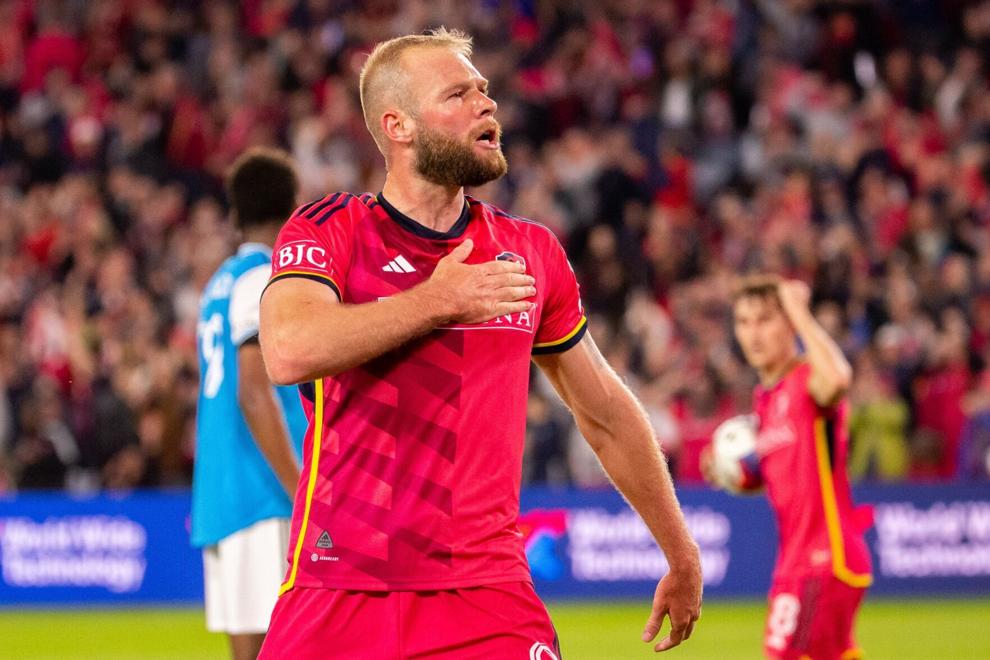 The status of the return of injured Klauss (quad) remains murky, but the team's goal leader with five did work on a side field Wednesday as he gets closer to game action. That could happen Saturday, but it's still a big if.
Meanwhile, forward Rasmus Alm (abdomen) was given a less likely chance of playing against Sporting KC after also missing training.
"I think Klauss is progressing really well," Carnell said. "The next 48 hours are really crucial, and we're hoping he's available for the weekend. How much of an availability remains to be seen. We're hoping from his persona and personality to give us a nice little bump. With Rasmus, I think that's still a couple of days away, you know, a little more down the line."
Klauss has missed the last three games, a span that has seen the team score two goals. Alm has missed two games.
Who replaces Nelson?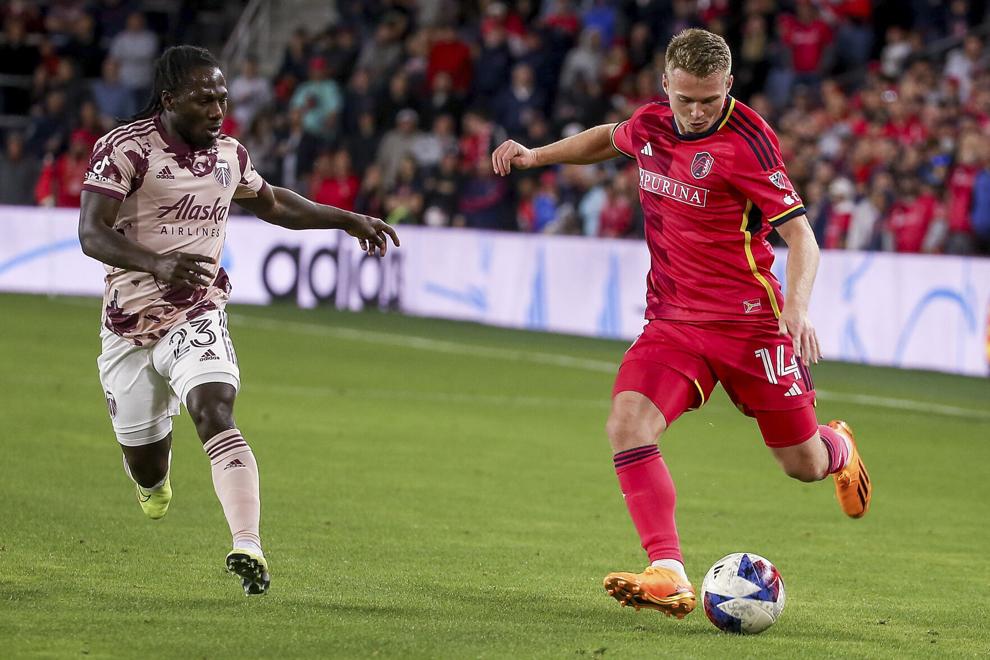 Defender John Nelson took a recovery day Wednesday knowing that he will not play Saturday due to his two yellow cards against Chicago. Selmir Pidro could be his replacement after playing 90 minutes in both Open Cup games.
"That's the obvious one," Carnell said. "There's a lot of possibilities right now. We've got options, which is good. We have some guys who you might not have on the list showing up and making a case. ... We're going to leave that as a surprise entry. It will be down to the wire to see who wants it the most."
Pidro was not on the roster for Saturday's game. Addressing that, Carnell said, "It's unfortunate but something's got to give somewhere along the line to get guys in."
Blom gaining strength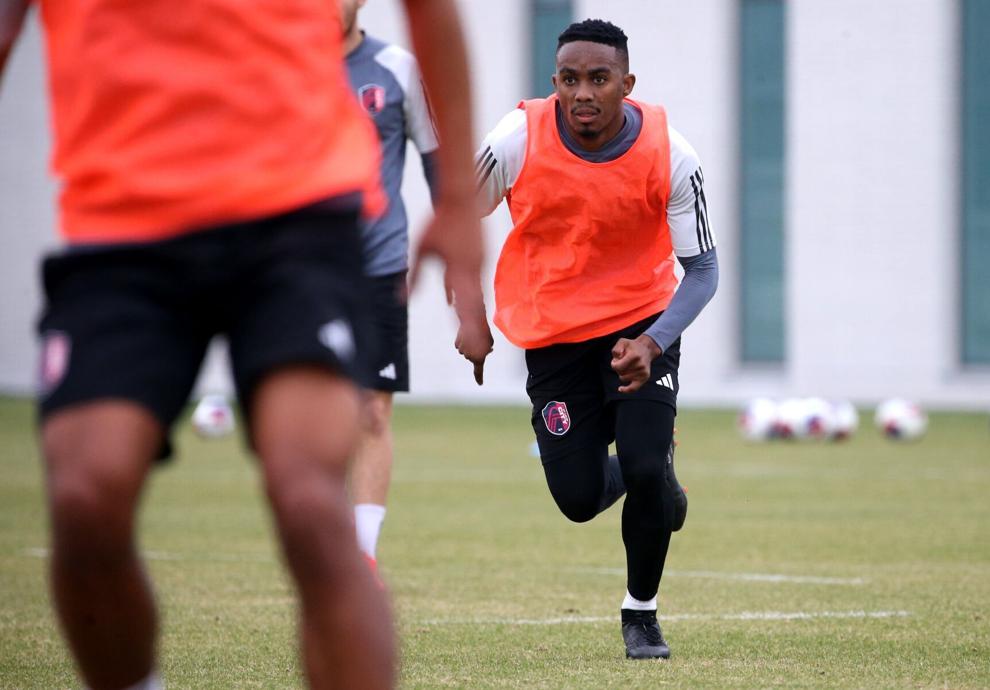 Continuing to make up ground after a series of setbacks, midfielder Njabulo Blom played 45 minutes at Chicago after accumulating 69 minutes in the previous four games combined.
"He's up to 45, which is really good," Carnell said. "It becomes a sharpness factor. Is he up to speed to handle 60 minutes? Is he up to speed to handle the sharpness of the game? He looked really well in Chicago round one and round two also looked pretty good."