CHICAGO — Caden Glover, St. Louis City SC's 16-year-old striker, made his Major League Soccer debut on Saturday, entering the game in the 77th minute. His feeling when he ran on the field?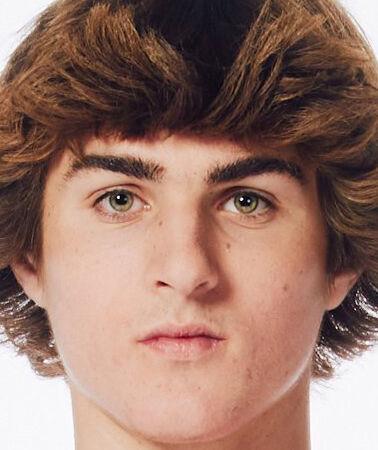 In a season of firsts, City SC can, for the moment, lay claim to having the league's youngest player in Glover. Though, like some other breakthrough events for the team, it has been overshadowed by defeat. Célio Pompeu got his first goal in a City SC loss. So did Miguel Perez. Now, Glover's debut comes in a loss.
"Obviously, making my debut is something that I always dreamed of," he said. "Unfortunate result but pure excitement, just getting the opportunity to get out there. The result's tough, but I'm still happy of course."
Glover is young. He is the first player in Major League Soccer to have been born in 2007. He turned 16 on March 8 and was 16 years and 66 days on Saturday, 142 days younger than the next youngest player, D.C. United's Matai Akinmboni. While Perez, two years Glover's senior, has gotten much of the attention as the local kid on the local team — Perez made his fifth start on Saturday — Glover, from Columbia, Illinois, is the original Homegrown St. Louis player, signing with the team on Jan. 19 when he was 15 — a month before Perez signed. (Perez, for the record, is the seventh-youngest player this season in MLS.) Glover went with the team to training camp in Florida but then began training with City2.
Glover hasn't worked much with City SC this season. He missed some time because of a calf injury and gradually worked his way back into game shape with City2. City SC is low on attacking players at the moment, with Klauss and Rasmus Alm out because of injuries and Samuel Adeniran on loan to a USL Championship team.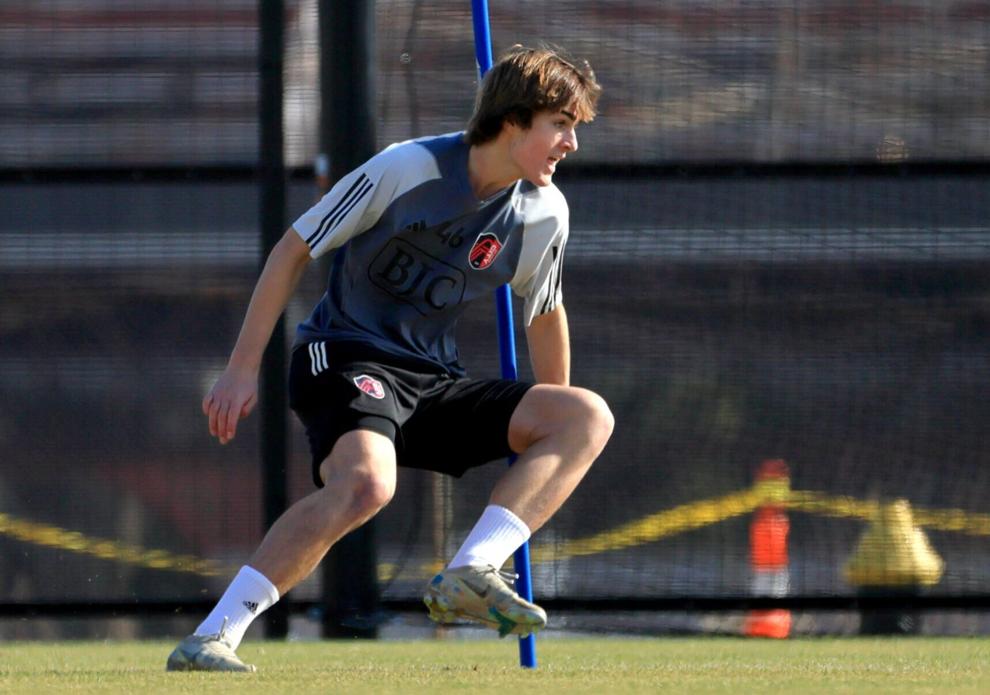 Getting in the game was a bonus for Glover. Saturday was the first time he had made a game-day roster, as one of the nine bench players teams are allowed to field. That alone had him feeling good.
"Just having that experience," Glover said after the game, "even if I didn't get on the field, I'd be extremely happy with the club for giving me this opportunity to just see what it's like, what it's like to be around the team during game day, the day before traveling. I think it's all good experience."
It's difficult to assess his performance because, in the 13 minutes of playing time plus four minutes of stoppage time, Glover never had the ball. He got a leg out to deflect a Chicago pass at one point, but other than that instant, on offense, his runs or his leaps for high balls repeatedly came up empty.
"I didn't even get an opportunity," he said
"As he ran in, I said, 'Just try to chase every ball down and create havoc in the box,' " City SC coach Bradley Carnell said. "We just wanted to get some fresh legs in there. So just trying to add another threat in the box when we're chasing the game and these experiences for him are valuable, and when he comes back around with us or plays with City2 or with his age group, these are magical moments for our club. So talk about successes and failures, the result didn't go our way, but there was a couple of successes in terms of guys' performances and what it meant to them and the opportunities we're giving to our club. We believe in homegrowns, we believe in the development of our academy, so we see this as a big success moving forward."
"Obviously excited," Glover said, "but I just wanted to do my thing. Obviously, I didn't get a touch on the ball, but yeah, just amazing to be out there. Just being out there and, after the game, taking it all in and looking around and see I mean, it's Soldier Field and I'm playing an MLS game, so it's great."