CHICAGO — St. Louis City SC went 0 for Chicago, losing for the second time in one week on the road to the Fire, this time a 1-0 defeat Saturday afternoon at Soldier Field.
The tough times continue for the expansion team, which after its 5-0 start has gone 1-4-1 in league play, with one more game tied and waiting to be finished. Add in City SC's 2-1 loss to Chicago on Tuesday in the U.S. Open Cup and it's gone 1-5-1 against MLS teams.
And the offense hasn't gotten any more productive. After managing only a 93rd minute goal in the first Chicago game, City SC was shut out and has just three goals in its past five games against MLS opponents. For the seventh time in its past eight games, City SC did not score in the first half.
Injuries once again kept two of City SC's top offensive players out. Striker Klauss missed his third consecutive MLS game and midfielder Rasmus Alm his second and the team has yet to find a successful combination since Klauss has gone out. Scoring chances were minimal against Chicago.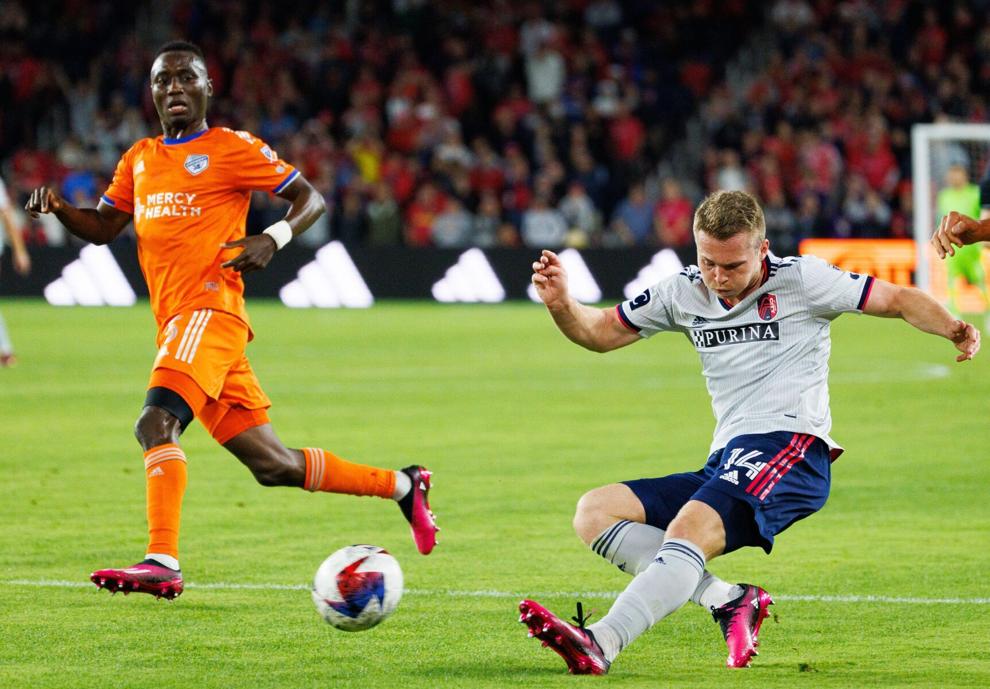 After falling behind late in the first half, City SC's comeback efforts in the second half took a hit when left back John Nelson got his second yellow card as Chicago started heading up field after a City SC corner kick was cleared. That left City SC down a man for the remainder of the game and Nelson will miss next week's game against Sporting Kansas City.
Pulling out all the stops after the red card, 16-year-old Caden Glover came into the game in the 77th minute, the MLS debut for the team's first Homegrown player. Glover is from Columbia, Ill.
After giving up a goal early Tuesday in the U.S. Open Cup match, City SC avoided that but still fell behind, giving up a goal in the 39th minute. Miguel Perez, who already had a yellow card, fouled Chicago's Brian Gutierrez, who had gotten around him, setting up a free kick from 30 yards out. Xherdan Shaqiri's free kick got into the box, where Rafael Czichos, who had come into the game five minutes earlier after an injury to Carlos Teran, extended his left leg to send the ball just out of the reach of goalie Roman Burki and in.
Tim Parker's one-game suspension for accumulated yellow cards necessitated the team's 12th different lineup in as many MLS games (and 14th different lineup counting the Open Cup), but otherwise it was very close to the roster for the abbreviated FC Dallas game a week earlier. Kyle Hiebert was held out of that game to keep him ready for the Open Cup game, so he returned and took Parker's place. Lucas Bartlett, who had taken Hiebert's place in that game, stayed in the lineup, this time taking Parker's place. For the second MLS game in a row, Jared Stroud was not in the starting lineup.
Defender Jonathan Bell made just his second game-day roster. For the first time this season, defender Selmir Pidro did not make the game-day roster.
An estimated 1,500 City SC fans made the trip to Chicago for the game.