With left back John Nelson unavailable for Saturday's game with Sporting Kansas City because of a red card ejection in his previous game, St. Louis City SC coach Bradley Carnell went in a different direction.
He bypassed the obvious option of Selmir Pidro for Kyle Hiebert, whose day job is as one of the team's centerbacks. Hiebert's previous experience at the position? "Against Chicago for like 15 minutes," he said Tuesday.
But it went well, with City SC beating SKC 4-0 and the defense posting a shutout with Hiebert turning in a steady performance, showing no signs of being a newcomer to the position.
"You play the game so instinctually as a center back, you just gotta be thinking a little bit more (at outside back)," Hiebert said. "Like, OK, the center back's got it, can I be on an angle or do I go high, or what's the right situation? So still playing on instinct and moments of when to win the ball and when to step up, but sometimes with the ball, just positioning wise, just processing that through a little bit."
"I wouldn't say it was a risk," Carnell said, "it was a calculated risk. But we didn't panic for one moment, and we're just fortunate and grateful for the result and the way he went about his business."
The team had Hiebert not play as aggressively on offense as Nelson does; three ventures upfield in the attack was enough for Carnell. Carnell pointed to Hiebert's form this season, where he has developed into a Canadian international player, and where his stats mark him as one of the best 1 v. 1 defenders in the league. And the team has liked the play of Lucas Bartlett so much at center back that they saw no risk in inserting him in the lineup.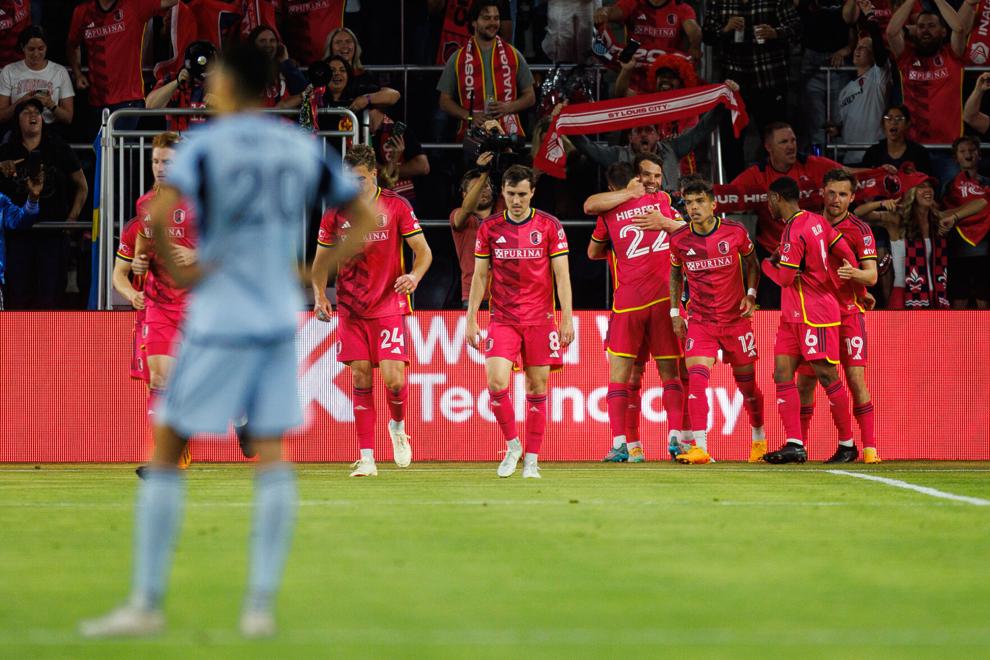 Carnell said the team also considered using Jonathan Bell at left back for the game, as he now looks to be back from his offseason hernia surgery, which raises the question of where Pidro stands.
"I feel for Pidro," Carnell said. "I feel when he's at his best, he's really good. Has he found that moment yet?"
Klauss, Alm still waiting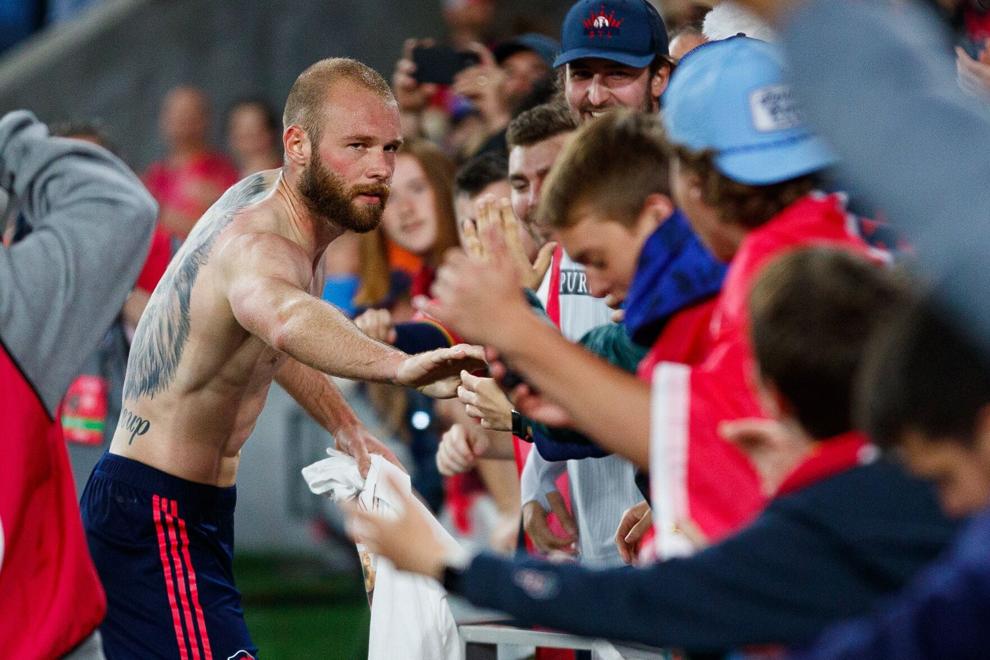 Neither striker Klauss nor midfielder Rasmus Alm trained with the team Tuesday, the team's first day back on the field since the SKC game, which is not the most encouraging sight as the players continue to work their way back from injury.
"It's an interesting one," Carnell said. "Klauss is still feeling something, lingering around. ... I was hoping Klauss could be a roster (player) against Sporting KC, maybe not just to get minutes but just as a bump in the character, in the persona from him being in the roster. Luckily, we didn't need it, but he's getting closer, but then he just felt something he's just not comfortable with. The only thing is we can help guys along, but if there's something still looming, or just hanging around, then we don't want to really take any chances."
Klauss has missed four games with a quad injury, and Alm has missed three with an abdominal injury.
Blom may get a call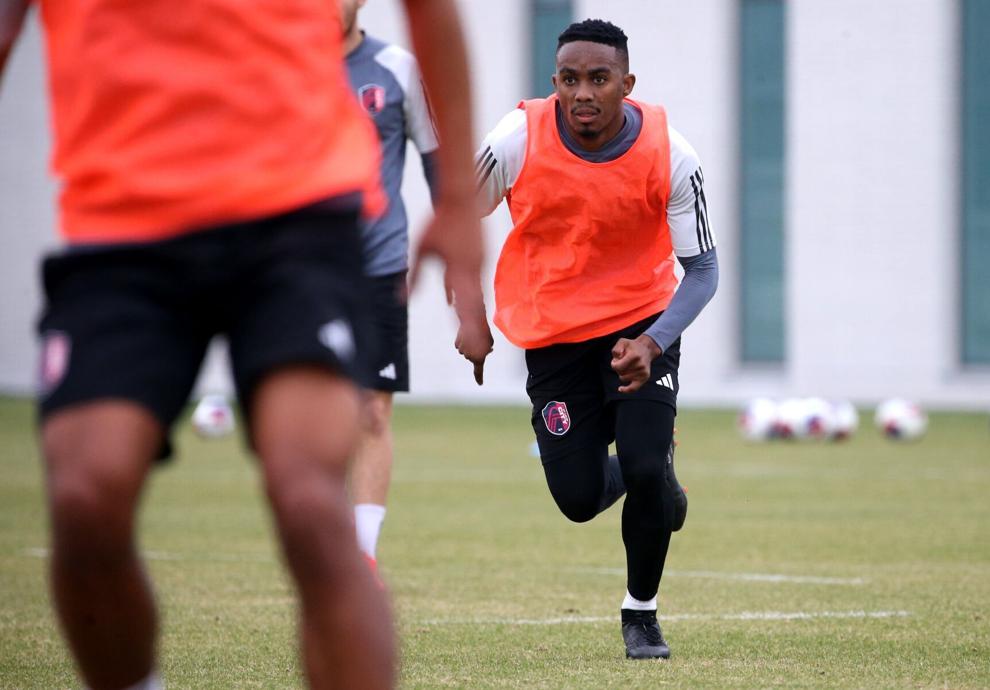 City SC midfielder Njabulo Blom looks to be back in form again after his on-again, off-again season, so it's no surprise that he was on the provisional roster for South Africa's upcoming Africa Cup of Nations qualifying match against Morocco.
The South African team opens camp on June 11 and the match is on June 17, so unless Blom was allowed to come into camp late, he would miss two games for City SC, against the Los Angeles Galaxy on June 11 and Nashville SC on June 17. The South Africa-Morocco game is in Johannesburg, so it's a long trip. Both South Africa and Morocco, which reached the semifinals of the 2022 World Cup, have already qualified. This is the second time Blom has been called up by South Africa since he joined City SC, but the other time was just as he was overcoming a case of COVID and he couldn't go.
"Always seems when he's fit and getting healthier, he might have to leave," Carnell said. "We're just trying to get him fit and healthy and consistent in his minutes. So hopefully, he's on the track in the right direction. I know he'd love to represent the country, I'd love to help him represent his country. So from that point of view, we want to keep him as strong and fit and healthy as possible."
Klein goes back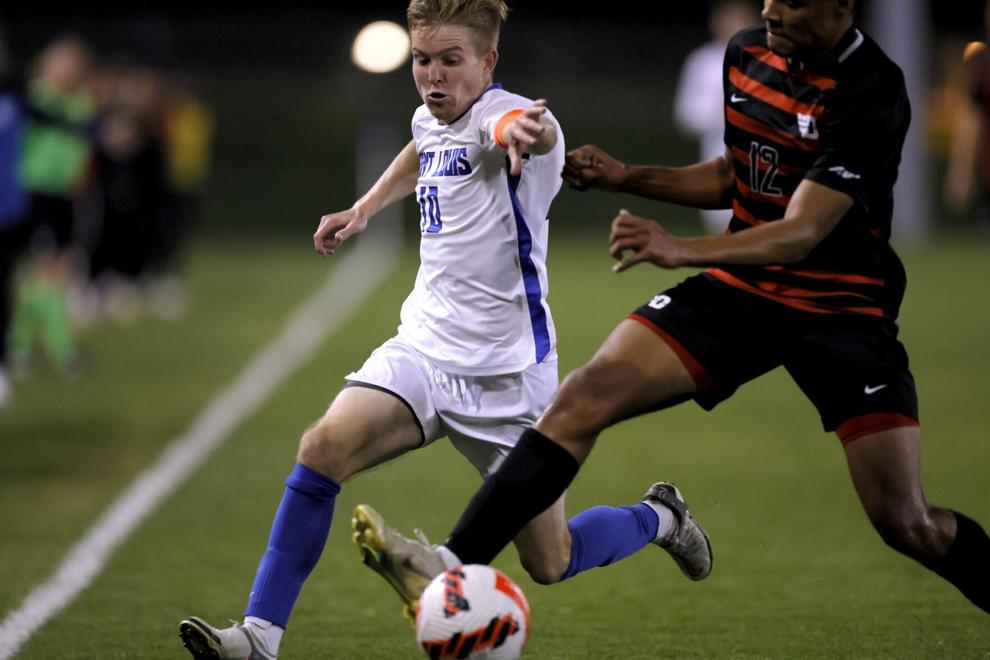 After making his pro debut on Saturday, midfielder John Klein is back training with City2 this week, but Carnell said you haven't seen the last of him with City SC.
"We want to reward guys for good performances," he said, "and guys who commit to our process, so there's the next part of the story. So Johnny goes back and does great things with City2, and he'll be up with us more often than not now, just training with us from time to time when the schedule allows us. He's a feisty character, and he's a tank, and he plays much bigger than the name on his shirt because, in German, Klein means small. He has a much bigger personality than that, which is great. He has true belief in what he does, and he shows that on the field."