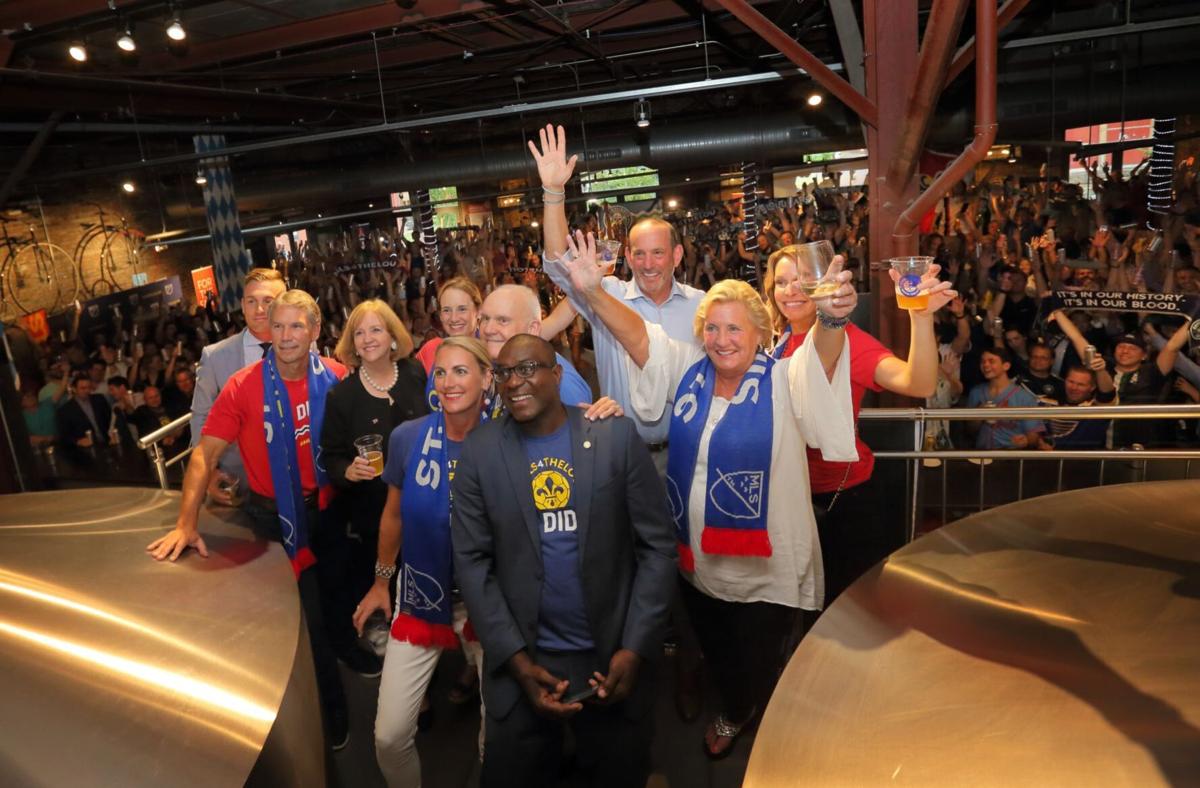 Major League Soccer Commissioner Don Garber's annual state of the league address and question-and-answer session with reporters on Tuesday dealt with all the topics that have become typical in 2020, such as coping with financial losses because of COVID-19 and what affect it will on next season.
There was one topic that clearly boosted his spirits.
"I'm smiling now," he said on a Zoom call with reporters when asked about the progress of St. Louis City SC in its first months of existence. "Even in the darkness there is light."
The franchise is just over a year old and City won't begin play until 2023, a start date pushed back one year by COVID, but the team's ticket sales and first big hire, technical director Lutz Pfannenstiel, have been more than encouraging.
"One of the bright lights this year was all the progress in St. Louis and my discussions with Andy Taylor and Carolyn (Kindle Betz) and they are so optimistic about MLS and so passionate about the city of St. Louis," Garber said. "Their brand launch was spectacular, (it's a) terrific logo, they have done an enormous amount of work both on and off the field. Hiring Lutz as their sporting director was bold and I think will give them the positioning of one of those clubs that's going to have a European way of going about how they are developing players and you'll probably see that in some of the players they ultimately sign."
Ultimately, what gets the league office's attention is revenue, and the team is doing that even though they have yet to sell a ticket.
"It's crazy," Garber said. "Thirty thousand season-ticket deposits in 15 minutes. I don't know how that computer could handle that many requests in that short a time. They have 50,000 seats reserved in one day, in 24 hours, and now they're working to convert all those (to sales). I saw a few days ago their latest renditions for the stadium and the whole project, going from the Gateway (Arch) all the way up the big boulevard. It's going to be fantastic. Carolyn and her group are very involved in different committees and Andy and Carolyn attend board meetings; this is going to be fun. It's going to be great for St. Louis, a long time coming."
Garber closed his thoughts on St. Louis with the story of the time he ran into Yogi Berra, the Hall of Fame catcher for the New York Yankees and native of The Hill in St. Louis in Montclair, N.J., where both lived.
"I once bumped into him in a local deli," Garber said, "and I said 'Yogi, I just heard about this movie, The Game of Their Lives, about the 1950 World Cup team primarily with players from The Hill.' I said 'Yogi, did you know any of those guys,' and Yogi wasn't that old, but he said to me, 'Don, I was a better soccer player than I was a baseball player.' So I know there's great, great history in the city of St. Louis. A lot of good things are going to come out of that city."